Whether you spend a couple days in this Southern music hub or a hope for more permanent stay, you have to check out these things to do in Nashville. Unless you happen to be Taylor Swift and need to spend all your time trying to get famous with country songs before inevitably selling out and going mainstream radio pop. Get a real taste of the Athens of the South.
This guide of things to do in Nashville will fill up a whole day of local culture.
6 a.m. Stroll in Radnor Lake State Park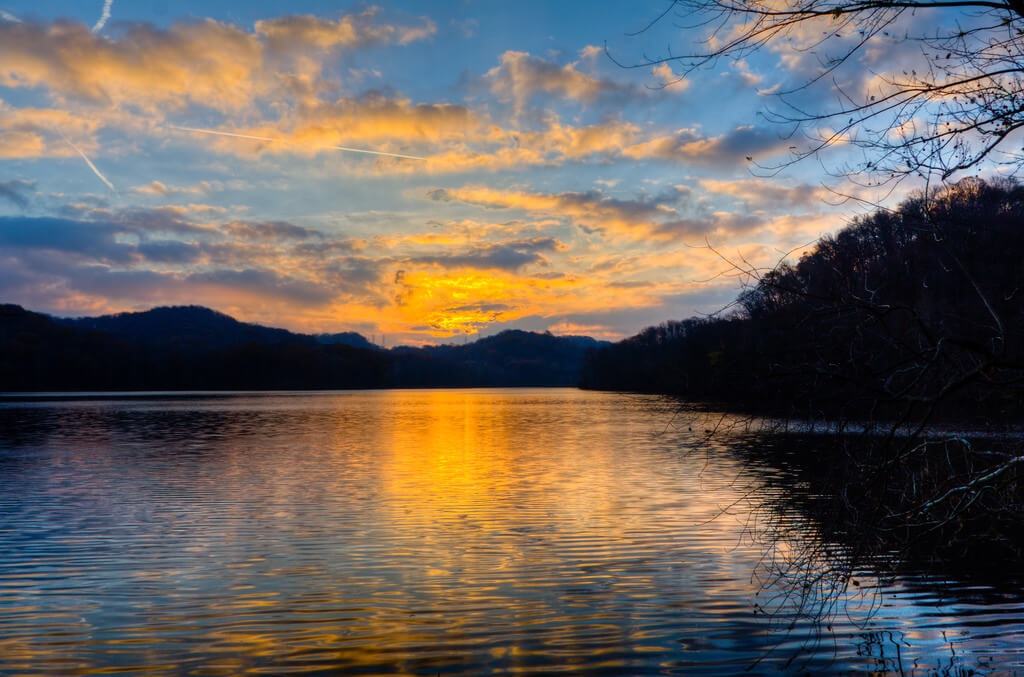 Wake up and smell the roses and the trees in a stroll around Radnor Lake State Park. The fresh southern air feels revitalizing on a nice day. Enjoy the morning cool breezes now, because by the afternoon the humidity will settle in. If you're the active type, go for a run around or walk around Radnor Lake, a large park perfect for hikes and getting lost in Tennessee beauty.
7 a.m. Satisfy your morning sweet tooth at Five Daughters Bakery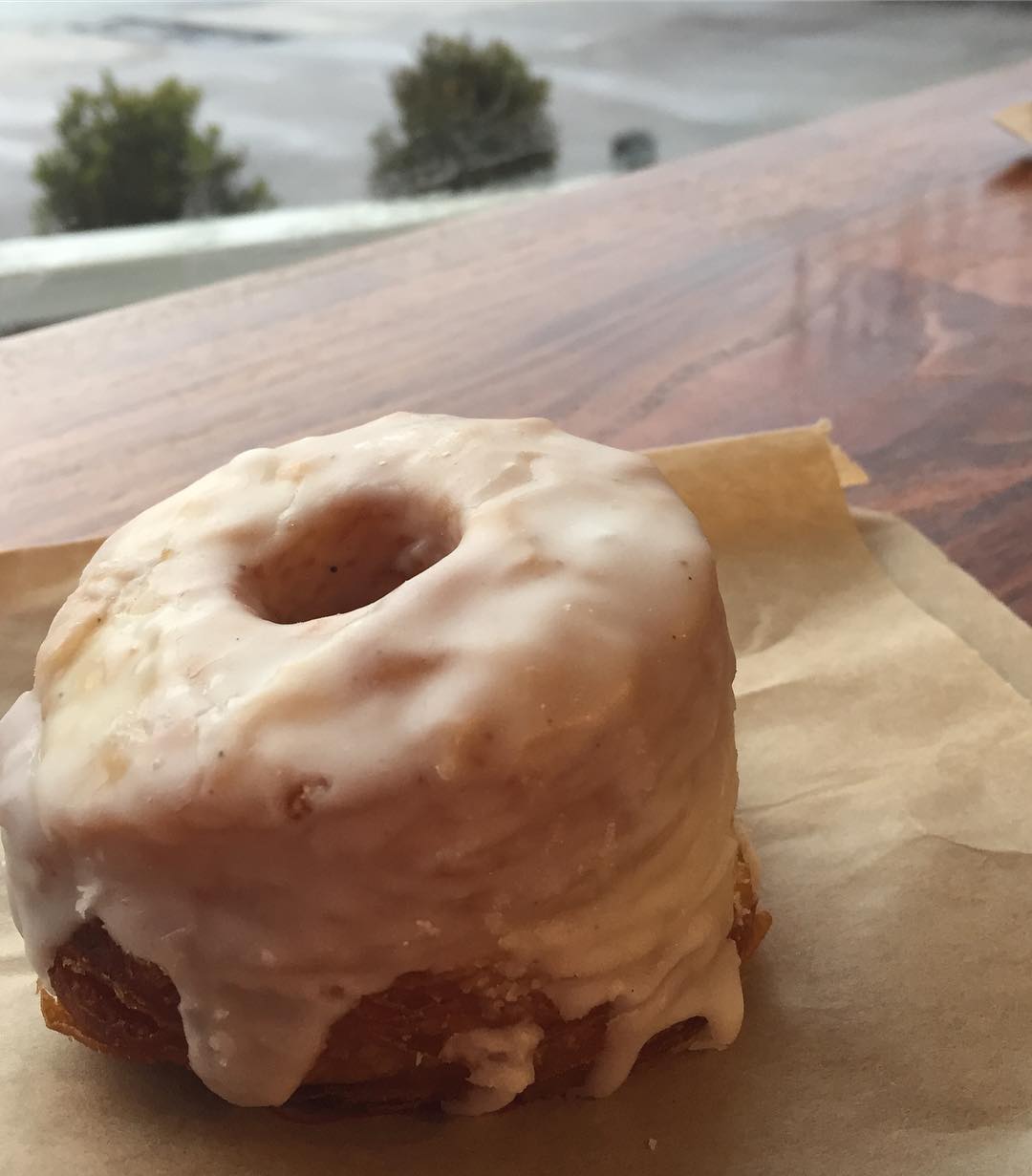 Stop by Five Daughters Bakery and indulge in some donuts to start the day off right. Stephanie and Isaac Meek own and operate the bakery, named for their five daughters Dylan (10), Lucy (9), Maggie (8), Evangeline (4) and Constance (2). This bakery has two locations, one in 12 South and one in The Factory. Each location has the same simplistic aesthetic and offers a variety of sweet, sugary, salty and savory treats.
8 a.m. Visit the Parthenon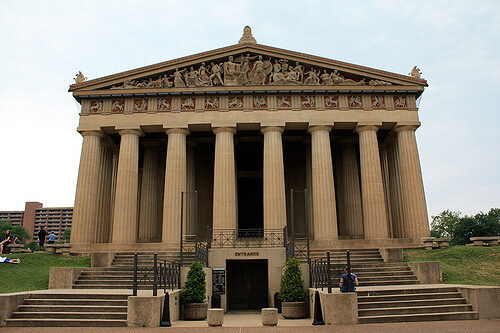 Located in Centennial Park, the Parthenon serves as a great spot for those who are searching for a little beauty mixed in with a bit of history. This great landmark recreates the Parthenon in ancient Greece. The model in Nashville also doubles as a museum surrounding by beautiful gardens and a big pond (fun for feeding ducks). "I love going to the Parthenon in Centennial and having a picnic," University of Tennessee at Chatanooga senior Sarah Strickland said.
9 a.m. Peek into Belmont University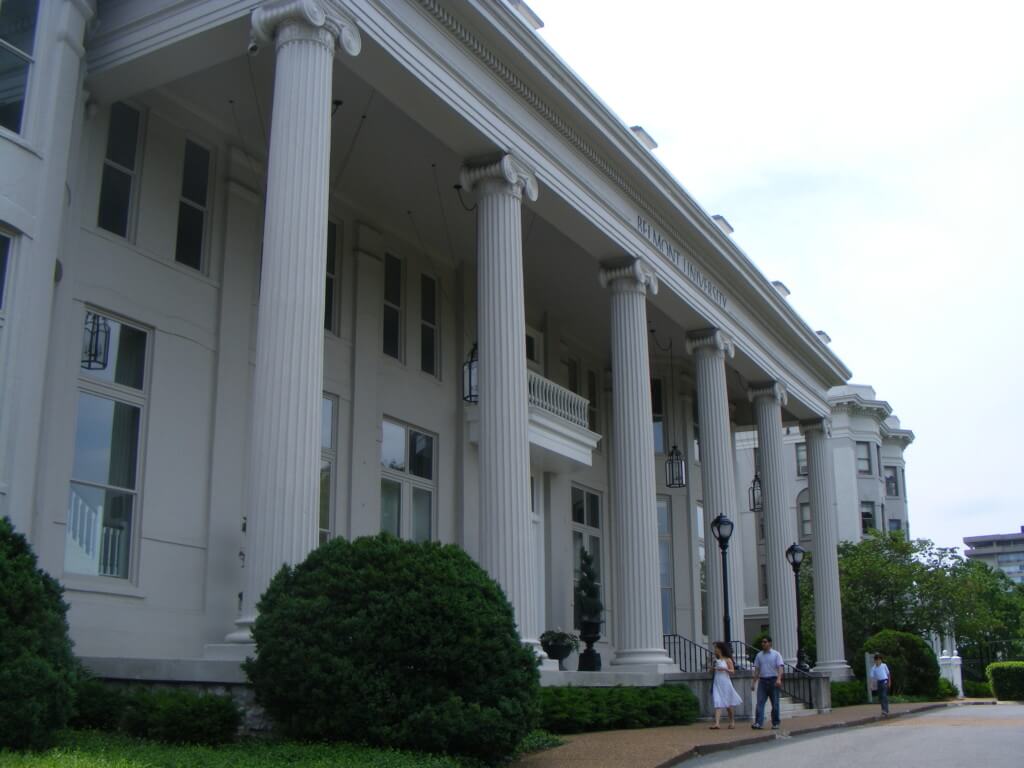 "Belmont is great and they're very involved in the entertainment industry, and have a college based on the study of entertainment and music business. They are also a highly rated university in the south," Belmont senior Melissa Crowley said. This urban university with a little southern flair gives light to the already vibrant and musical nature of Nashville.  You can find students lounging on the lawn of the historic Belmont Mansions strumming away on guitars and crooning out tunes.
10 a.m. Gallop over to the Country Music Hall of Fame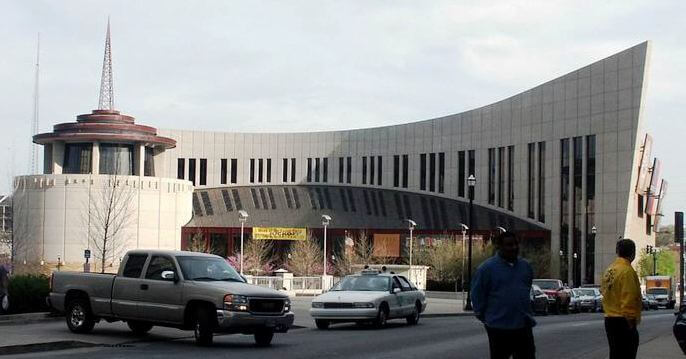 Take a tour of the Country Music Hall of Fame. Immerse yourself in the history, the harmony and the melody of Music City. Check out the museum shaped and designed to resemble a piano. See some of the greatest and most influential and successful country artists ever.
11 a.m. Feel fancy at the Gaylord Opryland Hotel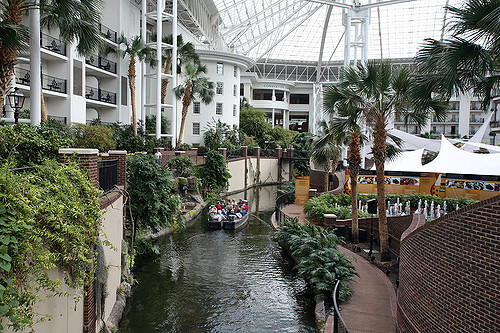 Stop by the Gaylord Opry Land Hotel. If you need a place to stay close to the airport, you will find nothing less than one of the most famous tourist attractions of all time. More than just a hotel, you can shop, dine, relax and take a ride on the General Jackson Showboat. Opry Mills Mall also sits adjacent to the Grand Ole Opry and Gaylord Opryland Resort. "When I take my boyfriend to Nashville, we always love going and seeing the gardens at Opry Mills and going to McKay's," University of Knoxville senior Sarah Rowan said.
12 p.m. Get lunch at Loveless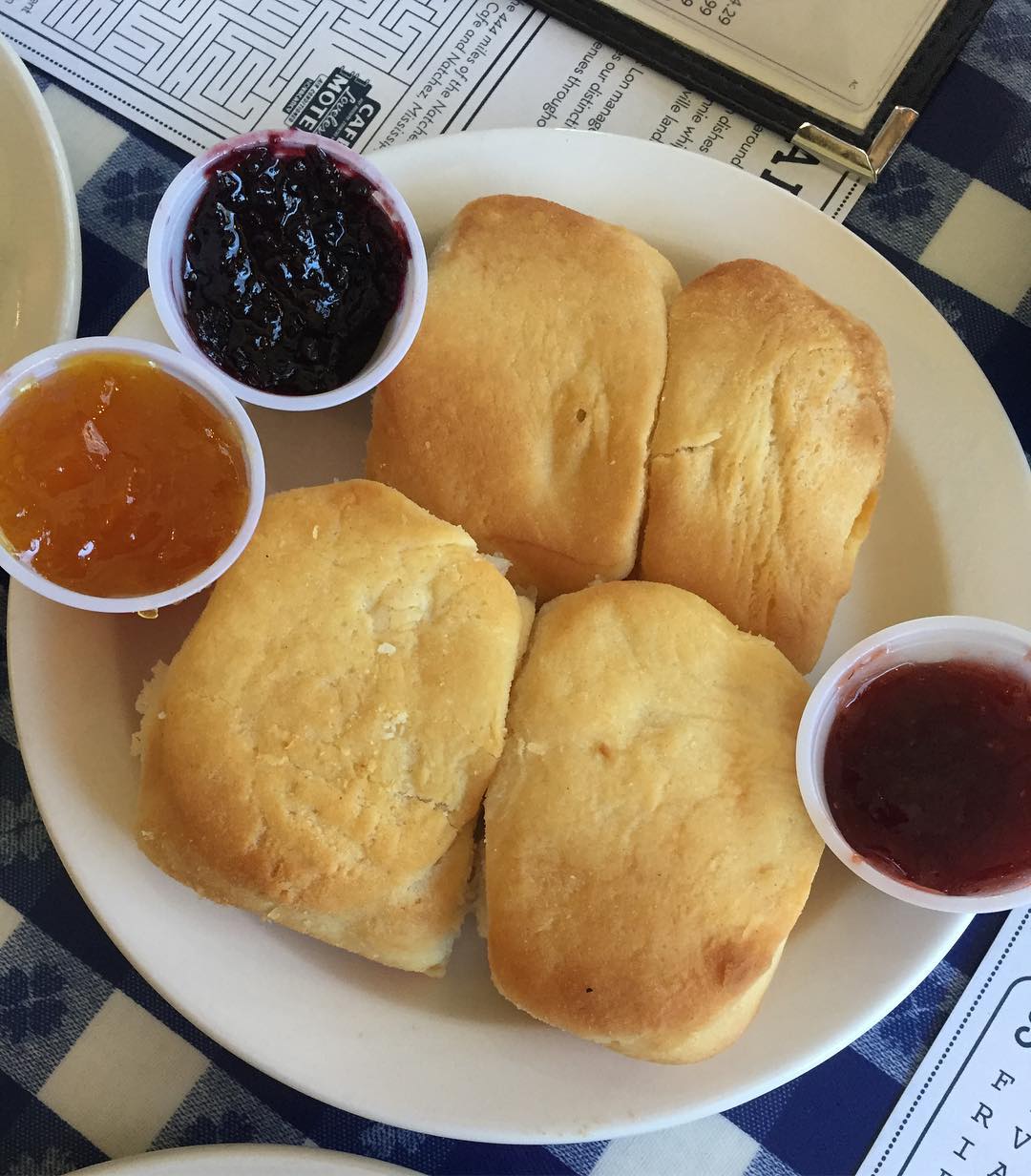 As one of the most popular places in the south, make sure to get there early because the line may snake all the way around the building. But don't let the wait discourage you: The food will more than make up for it. "Loveless Café is super popular in Nashville and I would say all tourists go there," Crowley said.
1 p.m. Visit the Gulch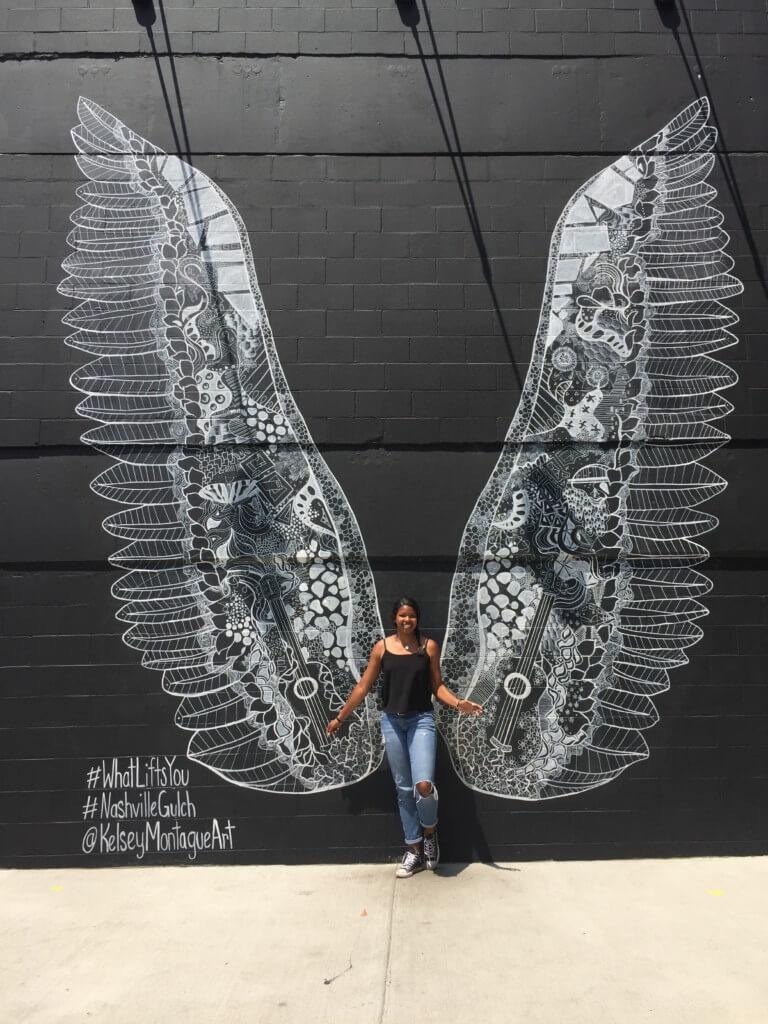 Next, head down to the Gulch (strange name, I know). The Gulch attracts those who like to shop and eat and keep up with the latest trends. "Of course, I think a tourist must go to the Gulch to take a picture with the infamous wings wall," Strickland said. I know you've seen it before, the mural of the white wings on the black wall. Get artsy for a minute and take a pic for your Insta. "A specific place in the Gulch that is different and exciting is Pinewood Social. It's a great social place with a 'hipster' vibe. They have a coffee bar and a fun cocktail menu as well as a bowling alley. The bowling alley isn't sketchy and gross like all of the others. It's actually pretty," UTC senior Grace Gordon said.
2 p.m. Cheekwood Estate and Gardens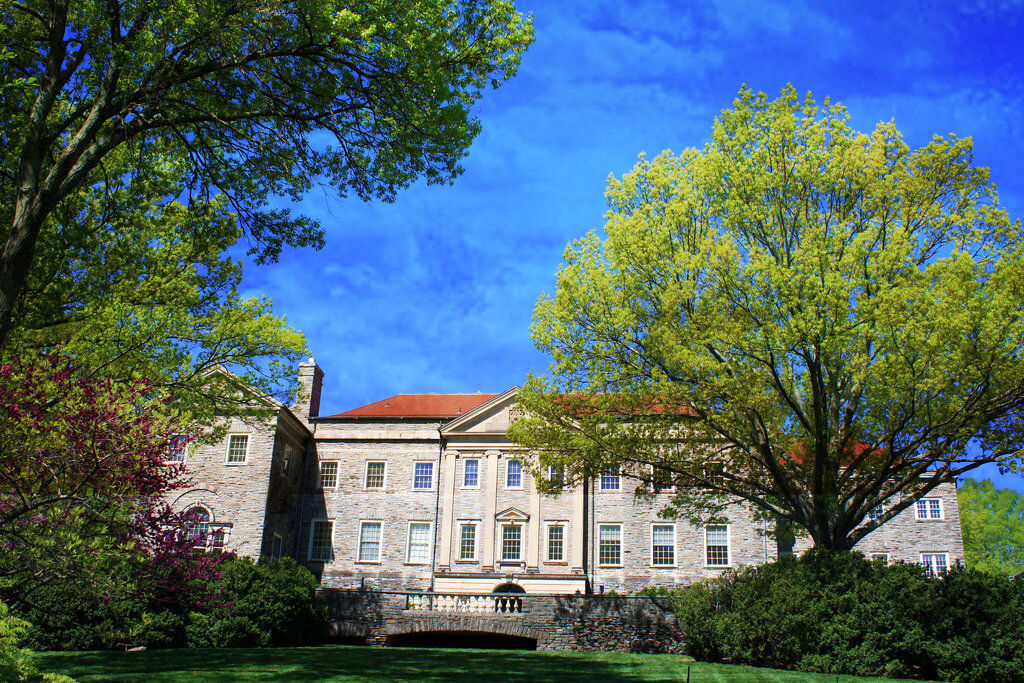 Cheekwood Estate and Gardens sounds intimidating with its a breathtaking 55-acre botanical garden and estate in Nashville that houses art galleries, installations and year-round seasonal activities. "Going to Cheekwood especially during this time of the year is a must. They have a beautiful garden and an amazing light show," Strickland said. Engaged couples in Nashville consistently consider this for a future site to say "I do."
3 p.m. See a show at Ryman Auditorium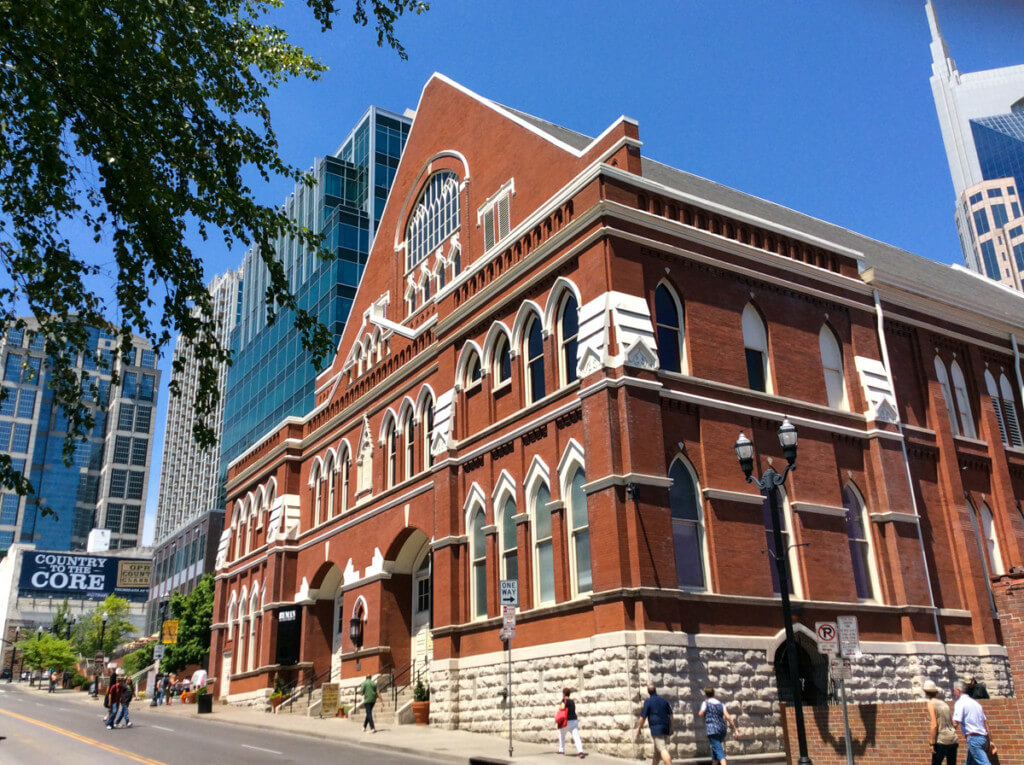 Also included in the National Register of Historic Places, the Ryman serves as the premier location for live performances. This venue looks like an old church building in the middle of Broadway and Downtown Nashville, but it actually seats 2,000 people and has become a really popular site.
4 p.m. Get in the holiday spirit in The Factory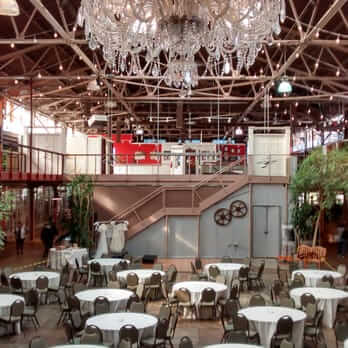 The Factory shows visitors a unique retail and entertainment space near Downtown Franklin and Main Street of Franklin. Listed in the National Register of Historic Places, the Factory feels like a piece of every era in one space. They hold special events,like the Christmas concerts performed by the Franklin High Schools choirs and bands, each season and decorate accordingly. Visit the Factory for a special look at Franklin.
5 p.m. Head to Taco Mamacita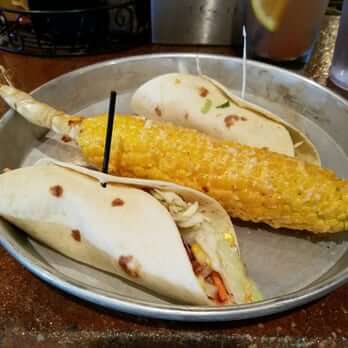 Two-for-one margs? Sign me up. The word on the street is Danielle Bradbery wrote her new hit song, "Potential," at this restaurant. (Great song, by the way. Listen please. It just may change your life.)
6 p.m. Relax in Downtown Franklin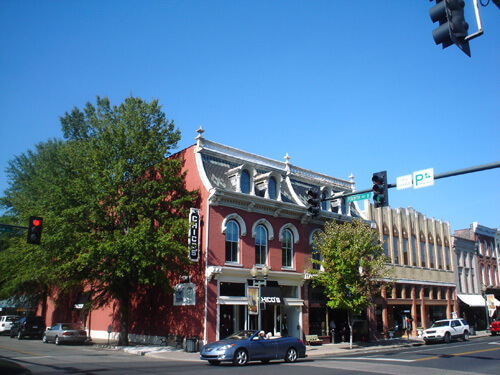 Visit Downtown Franklin for a more vintage, small town experience. Take a trip through history in the small little town of Downtown Franklin. "It was the place where we all hung out after school. There were cute vintage and thrift stores and trendy coffee shops," Columbia State University senior Emily Larocque said.
7 p.m. Indulge with Sweet Cece's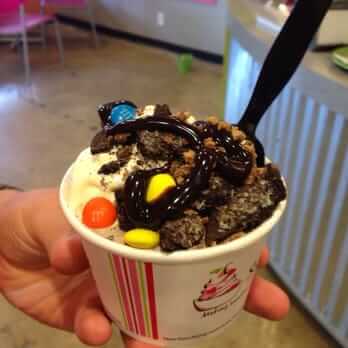 "Sweet Cece's is kind of going away," Gordon said. Get there before it's gone. Similar to Yogurtand, you can choose your flavor of frozen yogurt and sweet toppings. They specialize more in the sweet variety like cereals (Lucky Charms are the best on chocolate), candy and fudge than in fruit. Sweet Cece's rivals Yogurtland and every other frozen yogurt place. Don't believe me? Try it for yourself. Wandering around aimlessly? Look for a bright pink building and you've found it. Your taste buds will thank you later.
8 p.m. Pop by Bridgestone Arena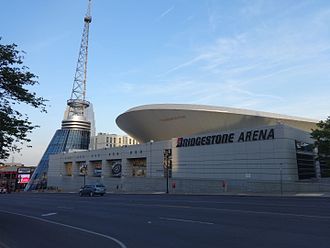 Take a cool break and watch the Predators play or just stand there and admire the great Bridgestone Arena. Hockey fan? No? Go for the experience anyways (or for the hot dogs, popcorn, and soda galore). There may be a chance that you will get on the screen/ jumbotron via kiss cam, lion king cam (if you happen to have a baby with you), or simply show off your awesome dance moves. You may not be Golden State Sweater lady level but you can get there someday.
9 p.m. Or Nissan Stadium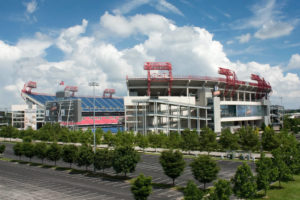 From downtown Nash, you can see the Cumberland River and the stadium home of the NFL Football team, the Tennessee Titans across the way. You can feel the energy and the stands shaking. If you are a football fan, take a tour if you can a little earlier in the day. Learn about the greatest of the Titans.
10 p.m. Pick up late night eats at Satco, San Antonia Taco Company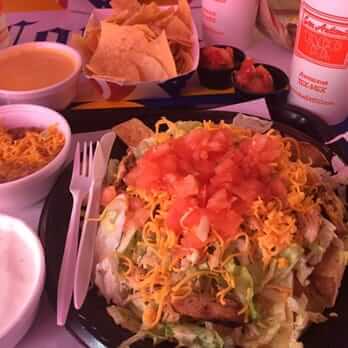 Go to Satco, San Antonia Taco Company for their go-to chips and queso. Enjoy outdoors seating in the humid evening air. Grab a beer and eat fresh authentic Tex-Mex food made from scratch.
11 p.m. Test your puzzle solving at The Escape Room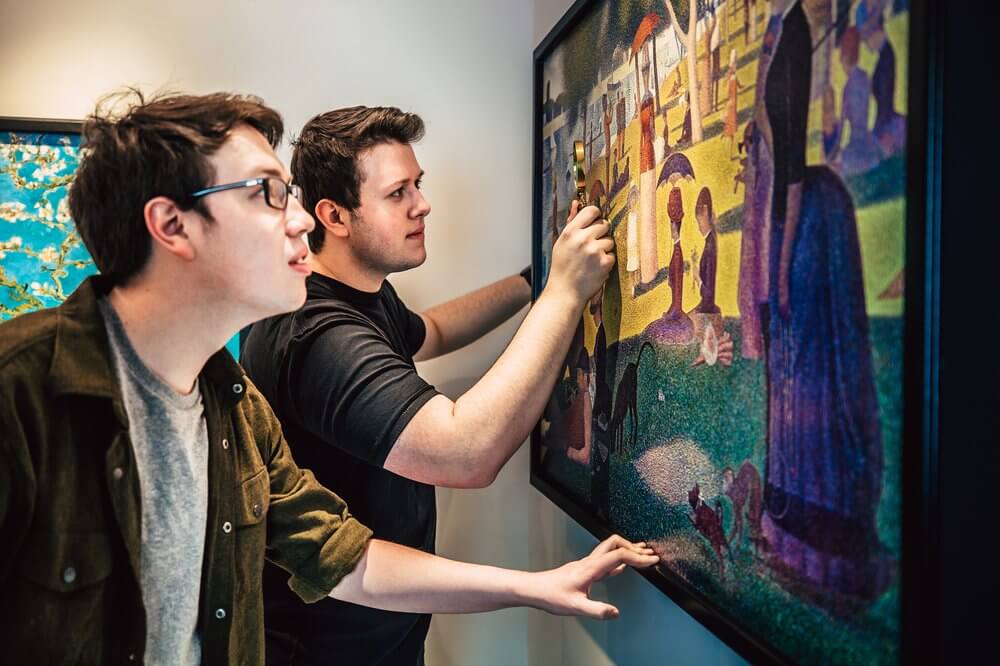 Get locked up and tucked away with The Escape Game. Take the music city and make it mysterious. Make sure to get there early though. The last game starts at 11:55pm. Get ready to lose yourself in the competition and the adrenaline of the moment.
12 a.m. Walk around 12 South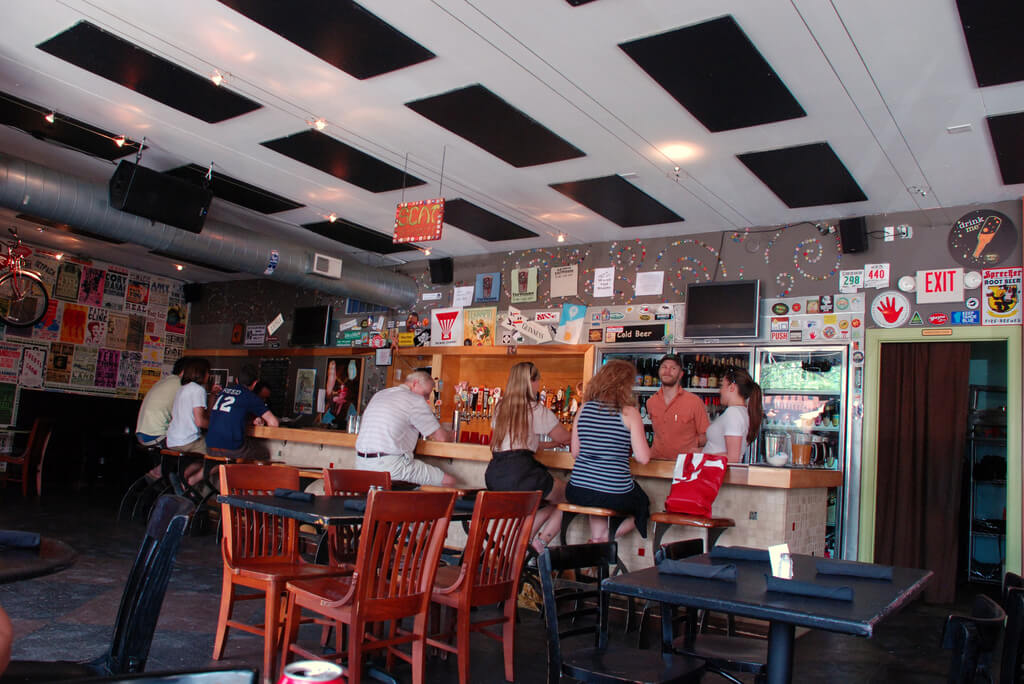 Take a walk around 12 South, a renovated area of Nashville (the city has done a lot of revamping in recent years). Make sure to bring a green smoothie and a polaroid camera, as hipsters make up most of the regular 12 South crowd. Check out the antique shops all along the walk to find a little bit of Nashville in things passed down.
1 a.m. Head to Broadway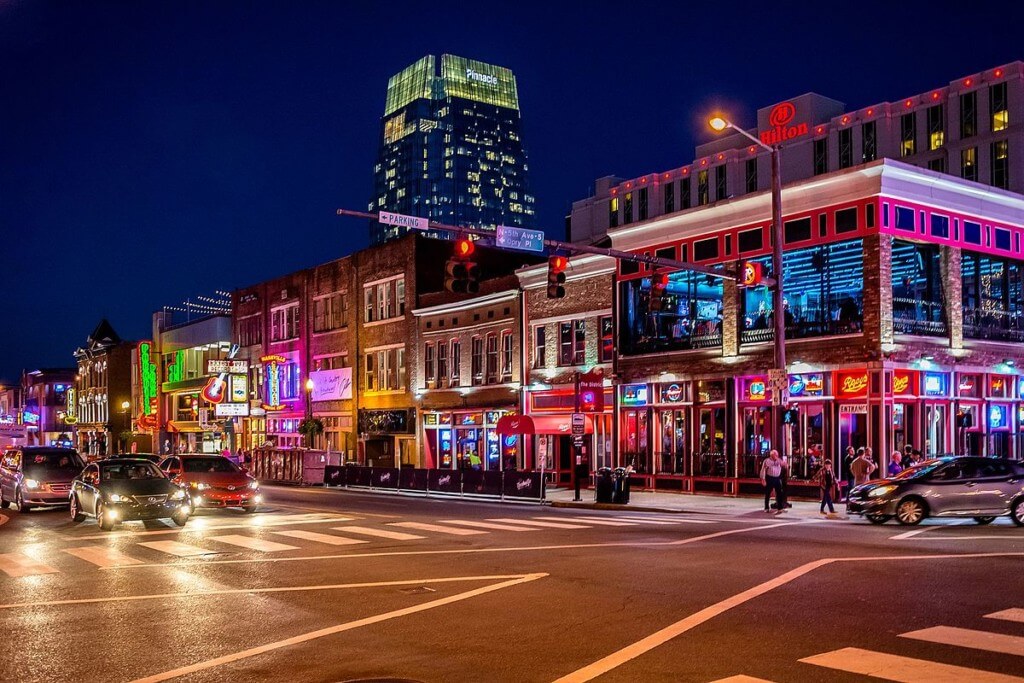 Walk the streets of Broadway and go to bars downtown for some true Nashville country music.  You may witness some of country music's rising stars (maybe you'll find the next Taylor Swift). There are tourist shops full of trinkets, cowboy hats and guitars that are too good to pass up.
2 a.m. Drunch on Knockout Wings
Go for the win and order Knockout Wings for a late-night snack. They offer a variety of wings, tenders, salads, and sandwiches. Order at least two boxes of the Cajun blend—you will not regret it. The biscuits arguably beat your mom's (sorry to say it, but it's the truth).
3 a.m. Visit Tootsie's Orchid Lounge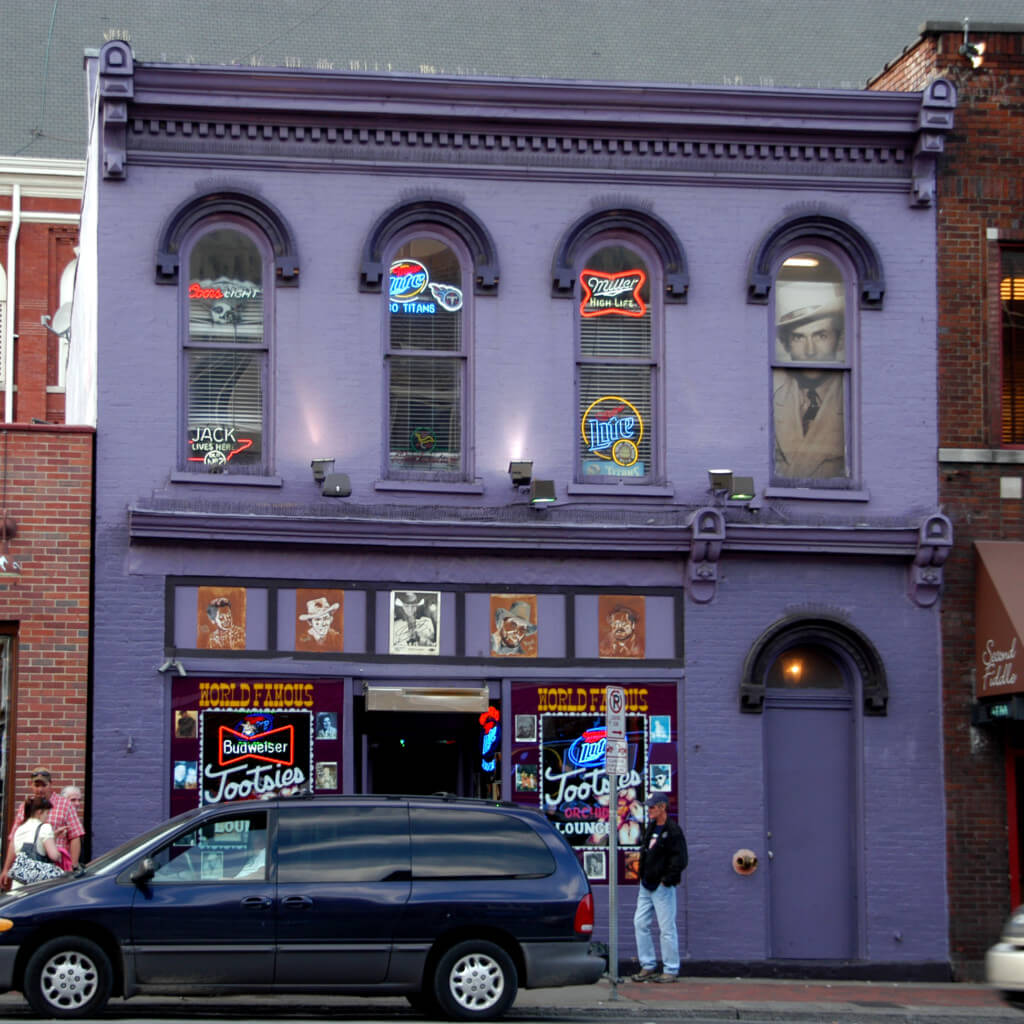 Head down to Tootsie's. Find where they host the best live country, blues and bluegrass music until the early hours of the morning. You will know you've arrived when you stumble upon their wild purple walls.
 4 a.m. Play a guitar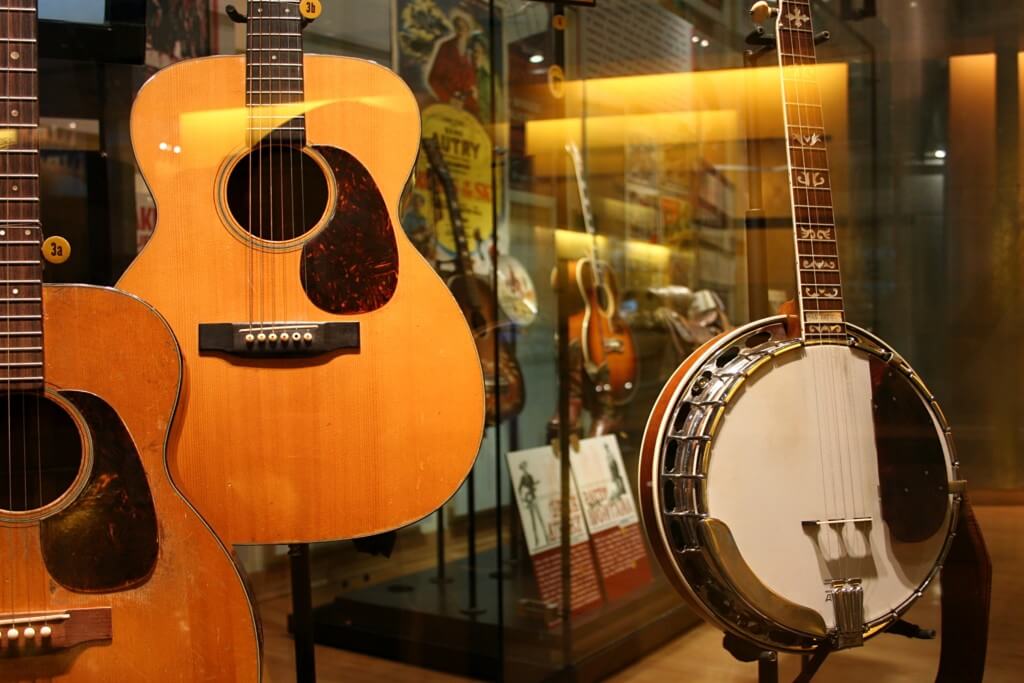 Have a jam session. Try your hand at writing country music. They say the best music is made in the middle of the night.
5 a.m. Natchez Trace Bridge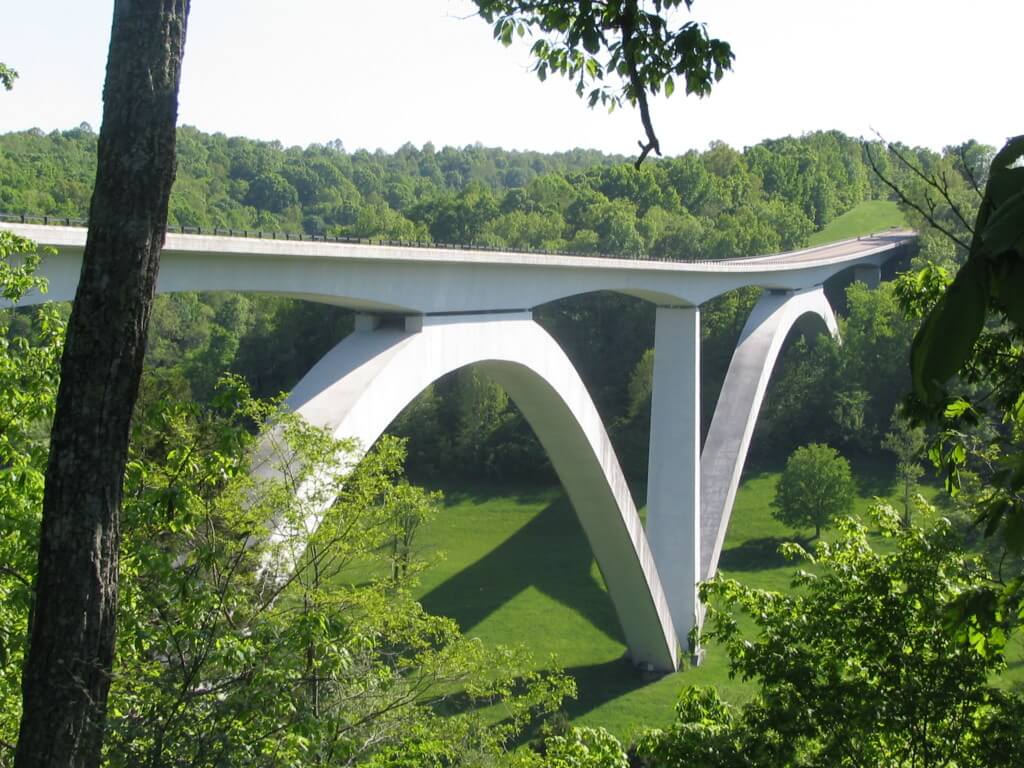 Head out to the famous Natchez Trace Bridge to watch the stars fade away as the sun rises.