Summer is here which means road trips, beach trips and time with friends. With Covid restrictions being lifted, it's the perfect time to dig up clothes from last summer that went to waste. Being the hot girl of the summer proves no challenge if you follow this guide.
Check out College Magazine's hottest summer trends!
1. Strappy One-Piece
Strappy one-pieces make for a perfect day of swimming due to their balance of comfort mixed with security. Quarantine taught us that comfort always comes first. Plus, one-pieces can become a bodysuit when worn with a pair of shorts for the perfect boardwalk outfit.
Currently, many retailers sell one-pieces with different cut-outs, patterns and straps. These added touches make one-pieces more fashionable with pops of colors and creative tan lines. This easy throw-on piece makes anyone stand out on their beach vacation.
2. Cut-Out Tops
These shirts remain popular in the fashion world despite being around for a while. Cut-out tops replaced everyday basics with their added fun. Essentials get taken to the next level. Many feature the chest while others feature the back. These different designs cater to individuals' comfort levels.
Everyone can enjoy the easiness of cut-out tops, with their feminine but edgy vibe. Also, super cooling during the hot summer days. This makes them the new wardrobe essential for the summer along with the seasons after. This trend will remain a staple to every wardrobe, proven by many influencers on social media.
3. Scarves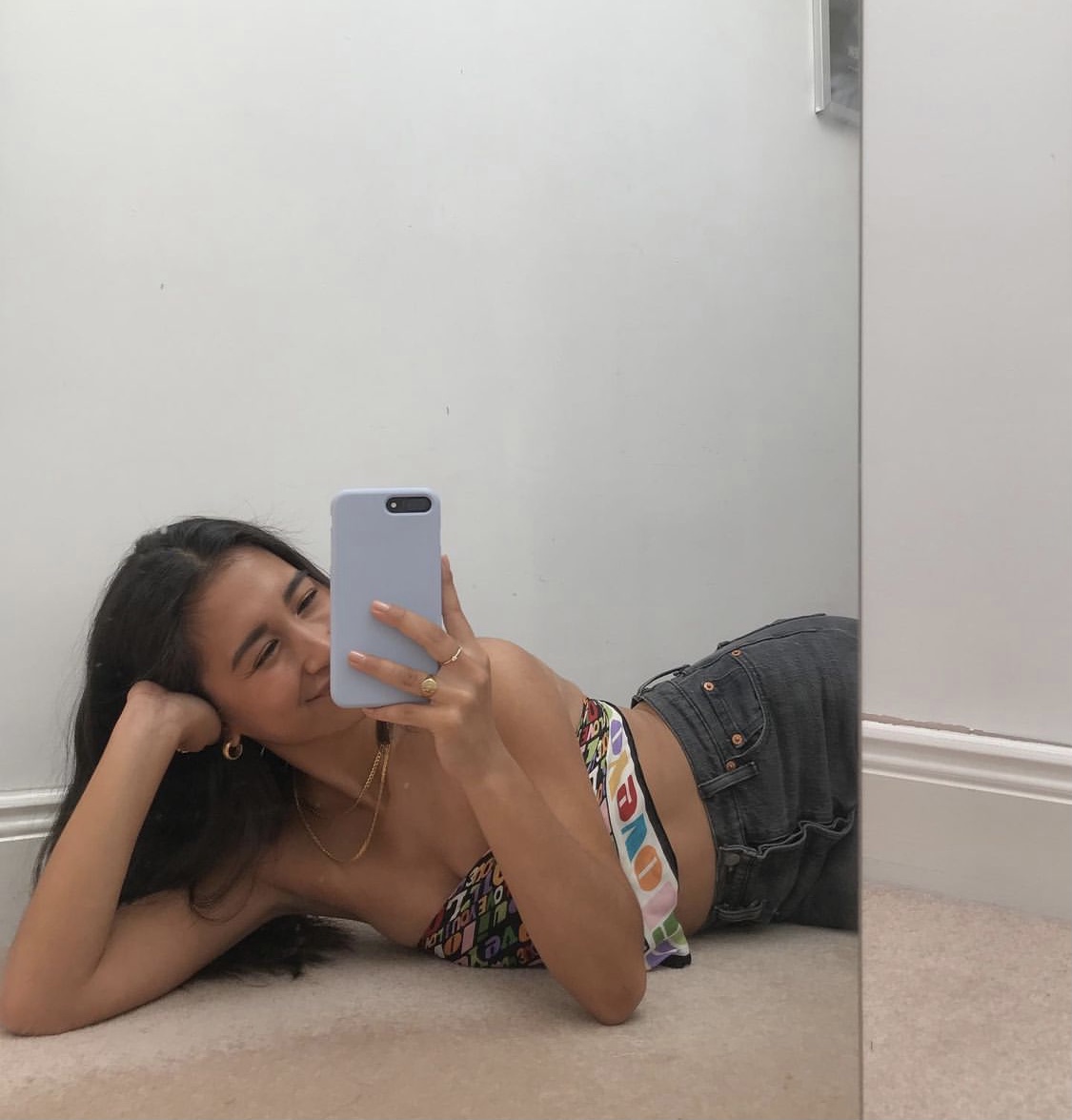 This summer, scarves remain the rage! Many fashion influencers tie them into tops, bags, hair accessories and more. Influencers from all over showcased their different ways to utilize one scarf this past year. At first, the scarf tied to be the new chic bandana. Since then, the scarf evolved into a wrap top, then into bags. Now, many incorporate scarves into braids in addition to other different hairstyles.
"I'm really into the scarf trend this summer! I've seen lots of people wear them around their heads like bandanas, and I think that adds a relaxed feel to many outfits," Ohio University senior Janna Berger said.
This article of clothing transformed itself to expand all spheres of fashion. Some wear these gorgeous scarves for an effortlessly chic look in the summer. Many stores even started selling scarves on their own with creative methods. For example, some retailers sell scarves tied around handbag handles. Many second-hand stores offer their own selection of scarves too which provide a sustainable option to consumers.
4. Tote Bags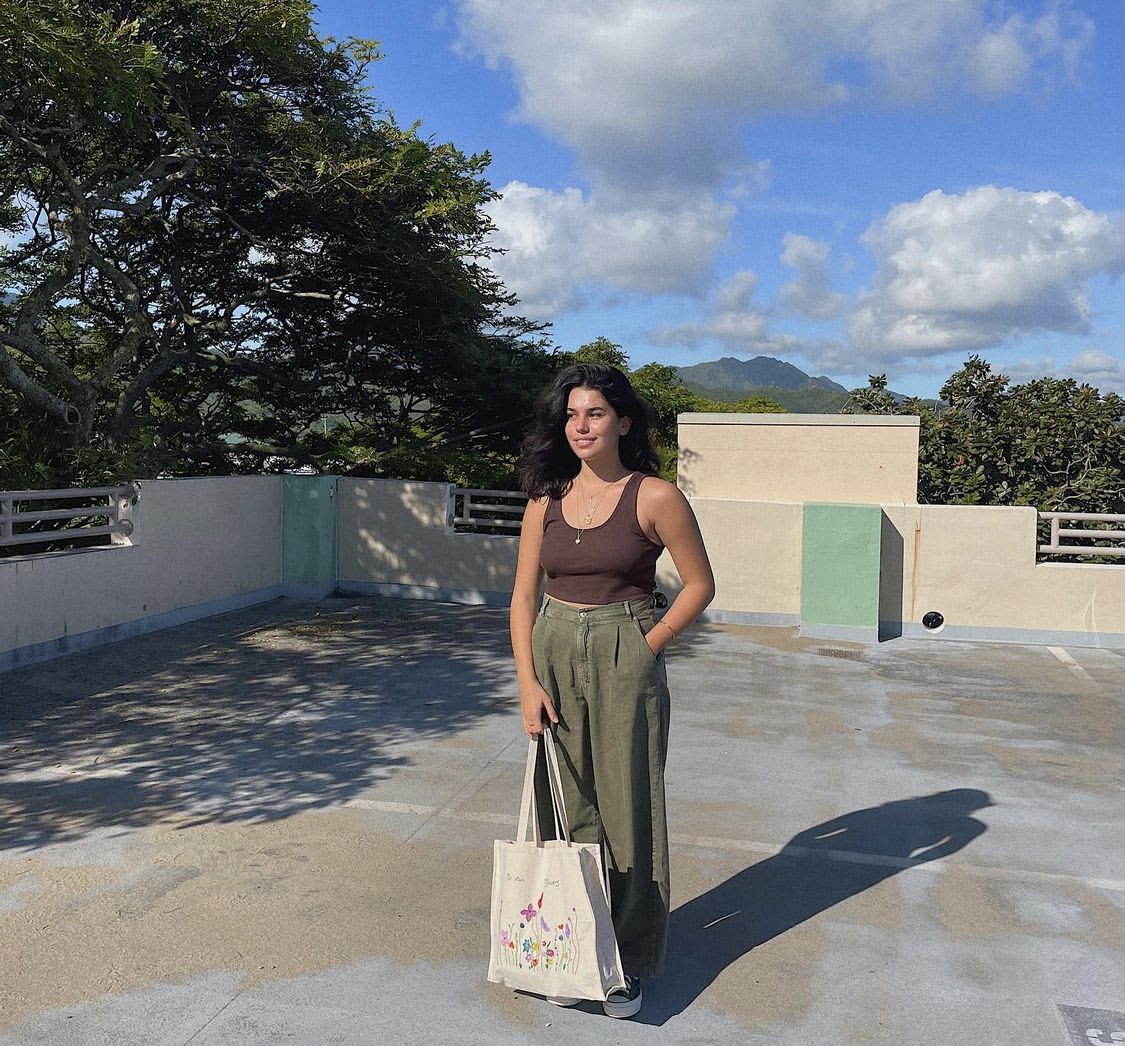 Environmentally friendly plus stylish. Carry everything you need while protecting the planet. For summer plans, tote bags remain the essential but practical bag. Recently, some creators built their own ultimate "how-to" guide for the perfect "hot girl summer tote" with items like lip balm, books, disposable cameras and so much more.
This trend finds favor from many college students for its versatility.
"Tote bags are definitely my favorite trend of the season. They're cute, practical and much more affordable than the dumb designer purses that have been popular in years past. I mostly use mine as a bookbag (which I carry almost everywhere), but it has so much room I easily fit my little purse with my debit card and money in it too," University of Cincinnati junior Abby Crabtree said.
Tote bags come in a variety of unique designs that make it an easy go-to accessory for everyone with a busy summer bucket list. A variety of retailers sell tote bags including small businesses. Small businesses on the web like Etsy, locally and Depop mark perfect places to look.
5. Crochet Pieces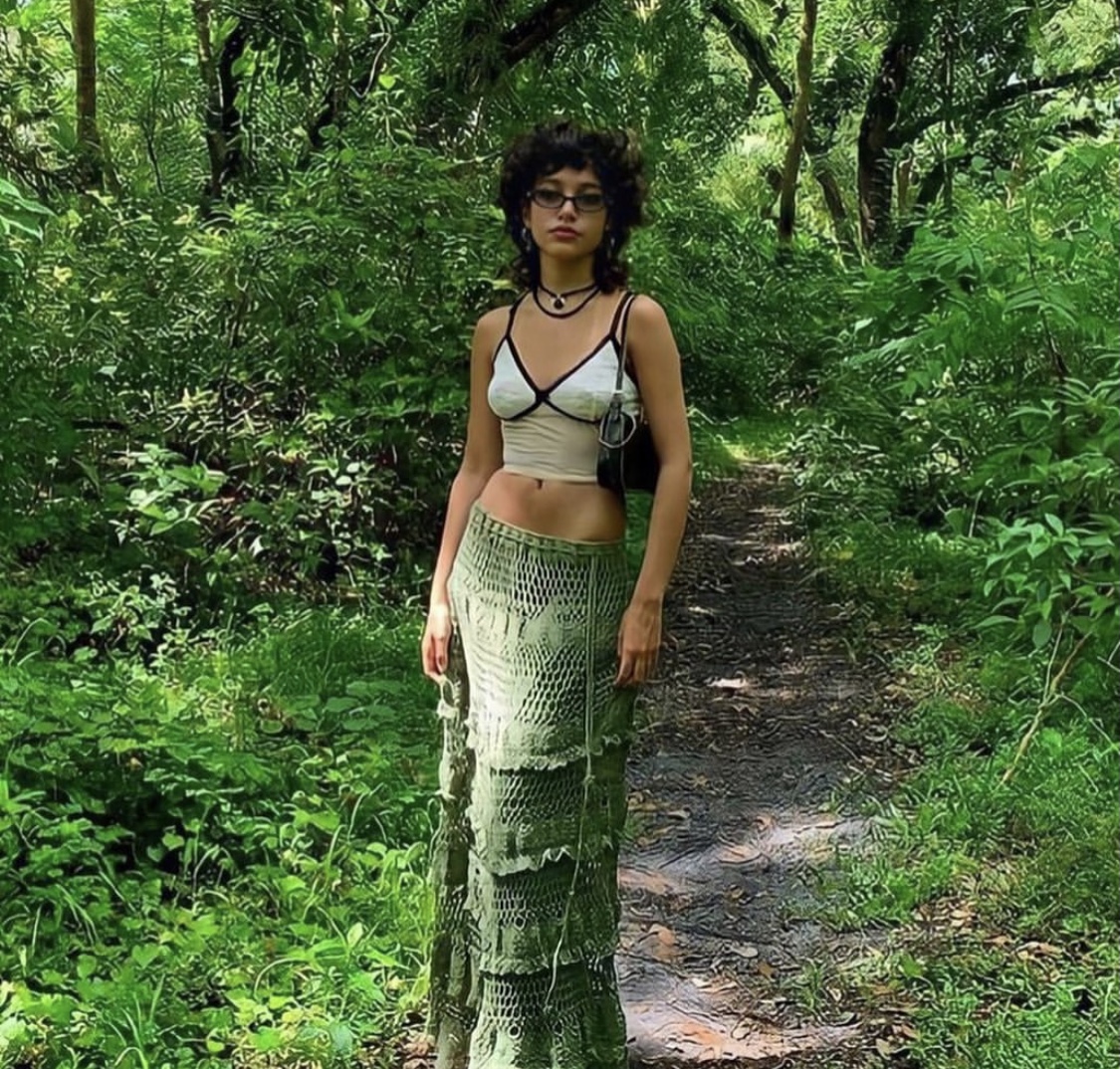 Oddly enough, crochet pieces hold a spot for trends of summer 2021. Some individuals even learned how to crochet to make these pieces. Others sold them on various sites like Etsy or Depop. Those who want to add texture to their outfits love the crochet trend and finding it super unique.
Many styles aim for breathability to prevent overheating in the summer sun. Some examples include crochet tops designed with tie necklines in addition to crochet pants made in the flare style. The trend remains comfy chic—almost like loungewear meets the beach. However, just more fun and textured.
6. Tennis Skirts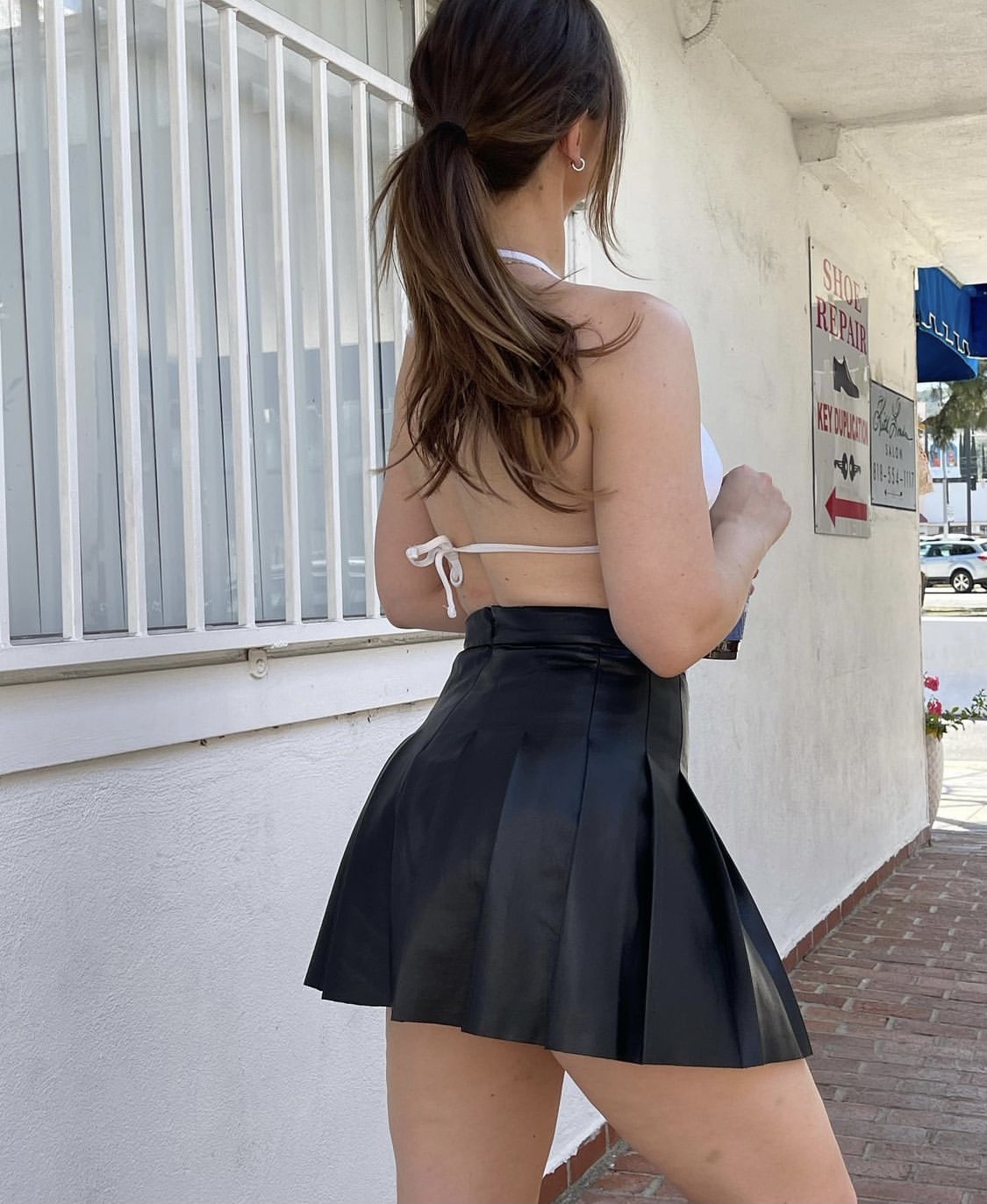 Tennis skirts made it to the summer fashion scene. Versatility being a common theme among the fashion trends of summer. Those participating in this trend manipulate the pieces to fit different vibes throughout the year. The tennis skirt checks all the necessary boxes.
"Tennis skirts are such a versatile piece because you can style them for any season and any occasion. In the spring and summer, you can pair them with a sporty crop top or a floral crop as well with tennis shoes or a statement sandal," The Ohio State university junior Maddie Coppel said. "In the winter, you can pair them with a cute, collared shirt and an oversized sweater, knit tights, and your favorite boots. I love tennis skirts because you can dress them up or down and you have so much creative freedom in the way that you style them."
The skirt itself appears very plain giving a lot of room to different style choices whether it be girly, sporty or grungy. The trend may seem boring, but it allows many different styles to shine through. Everyone who participates in this trend will style it in their own original way. Anyone can enjoy fashion by participating in trends that can fit their style.
7. Wrap Tops
This summer, wrap tops show a person's fashion sense. Very versatile like the other trends, one wrap-top can give numerous style options. These tops can tie around your body in numerous ways for different necklines and lengths. Additionally, depending on the method of wrapping the top, it can expose more or less.
Wear a silk wrap top with some jeans for a cool but effortless summer night. Dress up these tops with skirts or leather pants. The large variety of options encourages creativity and different styles. The versatility along with the many style options make wrap tops one of the hottest trend of the summer.
8. Beaded Jewelry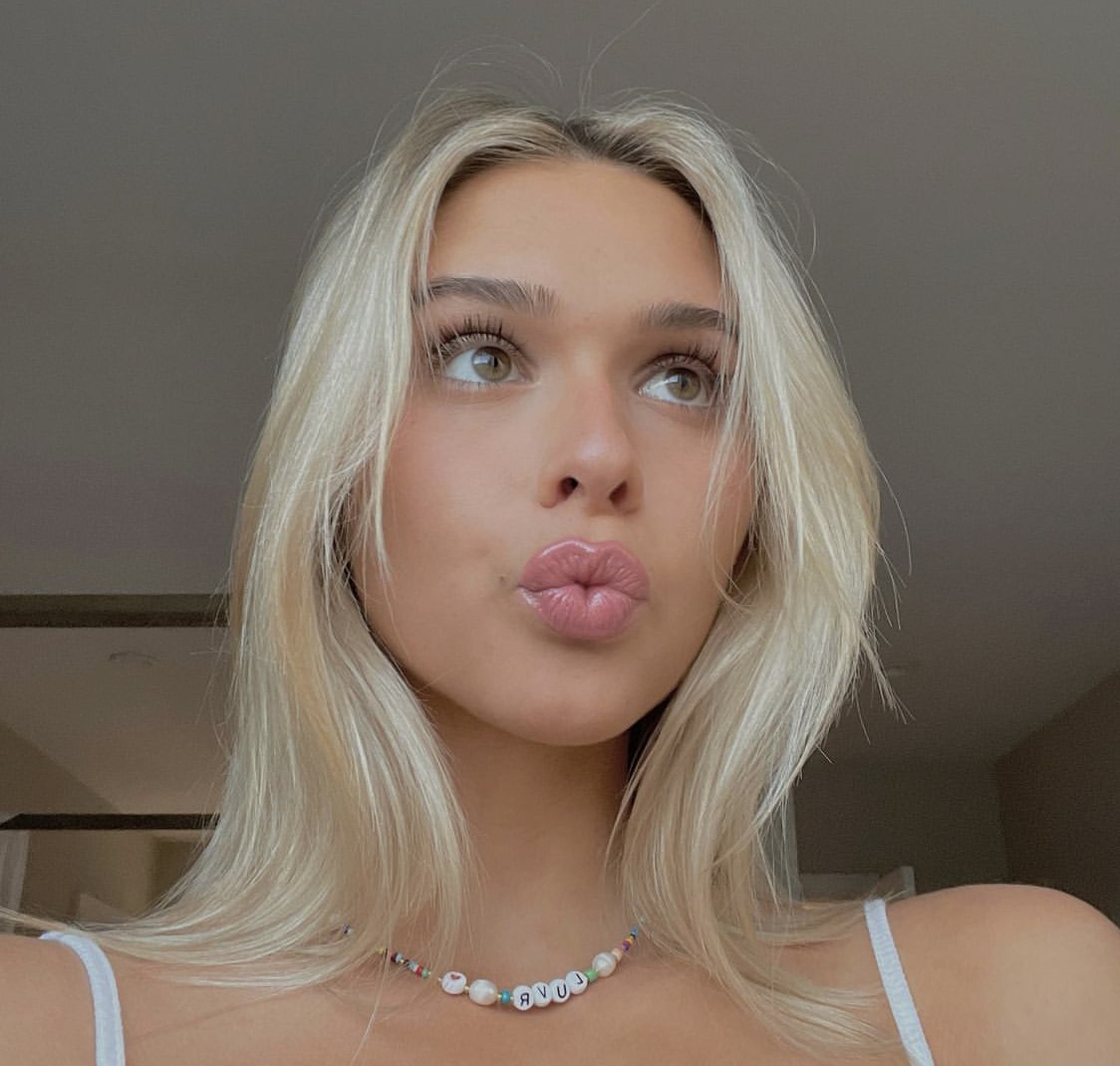 Summer reinvented beaded jewelry. No longer the necklaces or bracelets you made at camp! No, this trend adds color to your outfit with its daintiness and different charms for added fun. Beaded jewelry makes the perfect accessory to achieve reminiscing on your childhood memories.
"The popularization of beaded jewelry makes me so happy because it reminds me of my childhood. I think it is so important to reconnect with our younger selves and participating in recent fashion trends like these are such a great way to do so!" The Ohio State University sophomore Kaira Mack said.
You may recall from your days at camp, you can create beaded jewelry very easily for little cost. Write it on your summer bucket list to do with friends. Then, rock your pieces to the beach, boardwalk or pool. With its youthful colors, this trend makes it a great way to add pops of life to your outfits.
9. Mismatched/ Colorful Nails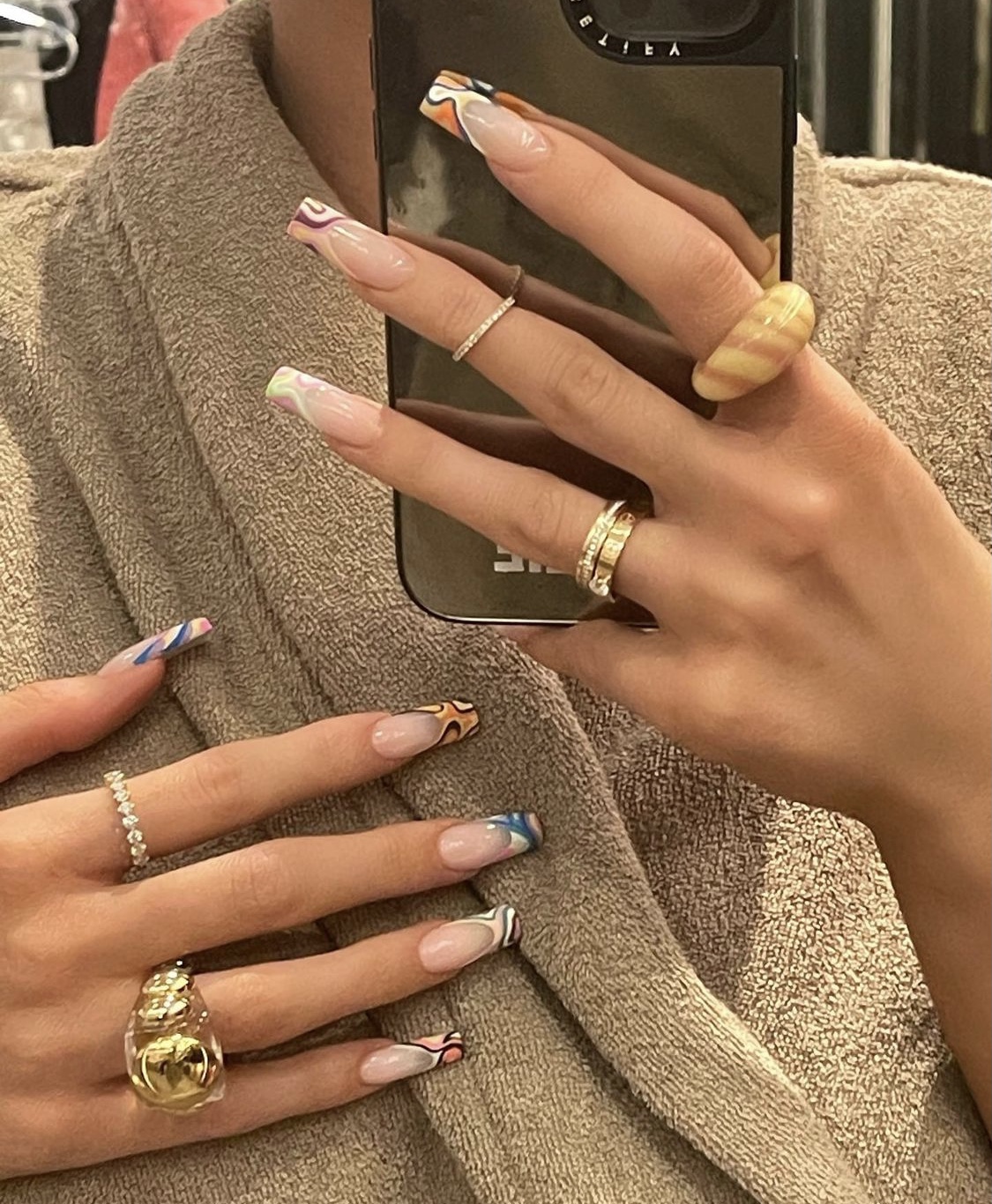 This trend is my favorite for the same reasons I love beaded jewelry. For those that opt to express their fashion sense through nail art, this will be the trend for you to try. The nails of the summer add color in a subtle but quirky way.
"I'm really digging the new designed nail trend. I used to be strictly pro-solid neutrals but started to recognize the artistry that goes into high level nail art. I think it speaks to nails becoming just as much a part of fashion, style, and expression as clothing, hair, and makeup," The Ohio State University graduate Sierra Mushett said.
There's a world of possibilities for this trend whether it be through 10 different colors or 10 different patterns. This trend does not aim to be flashy, but it offers enough pop for those that want to make a statement. Mushett said it perfectly, these nails express individual style similar to more obvious physical traits. This summer try this trend for its youthful charm.
10. Patterned Pieces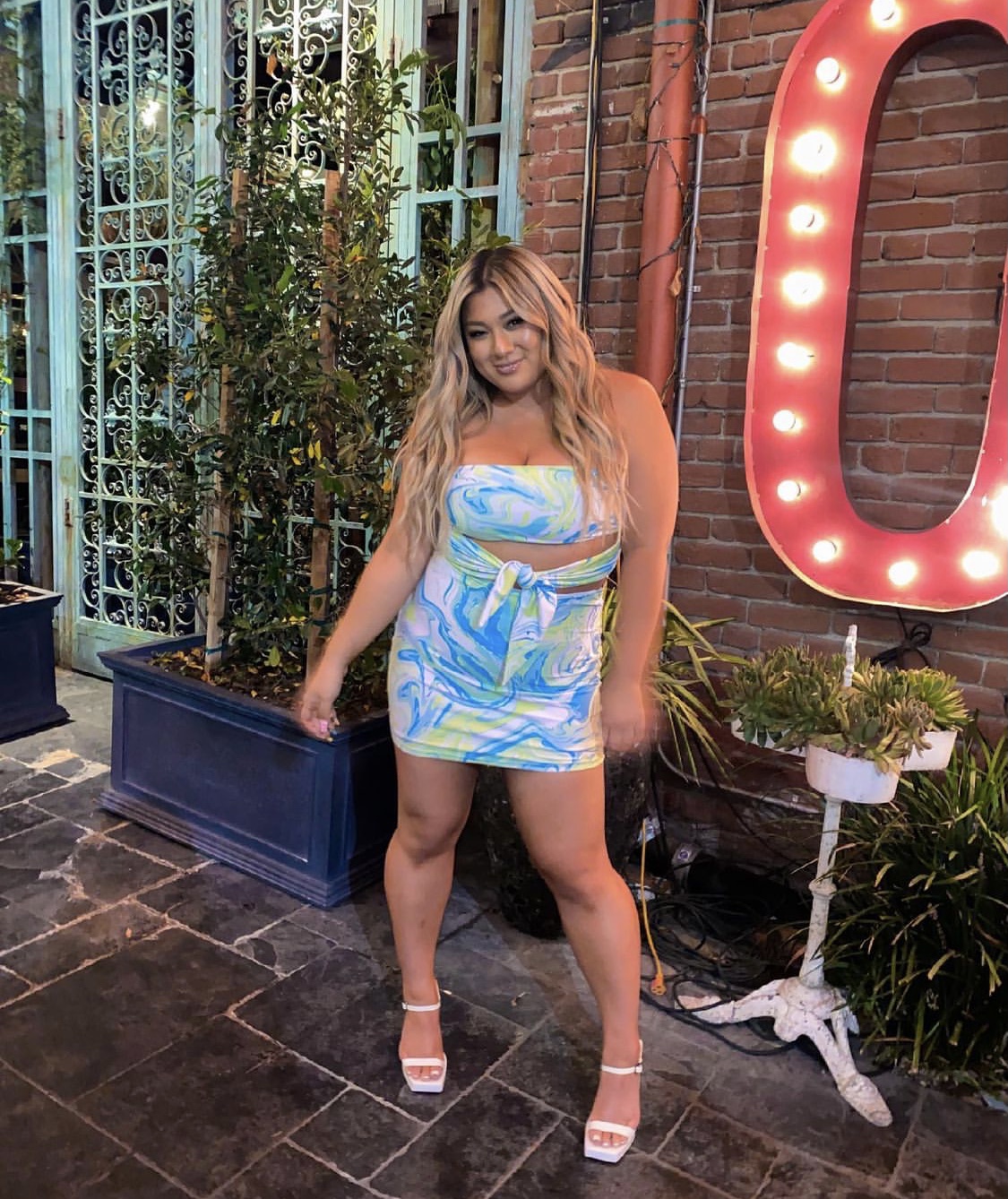 These pieces will elevate your style. Retailers sell patterned pieces in a large selection, ranging from shirts to pants. These staples catch the eye with crazy colors and even crazier patterns. Muted options become readily available as well, because sometimes you want less flashy colors. Patterned pieces help more basic outfits look more creative.
Social media influencers commonly style patterns with plain jeans or shirts allowing the pattern to transform the look. Some dress up in patterned dresses for a fun summer look. Laid-back style gives patterns the perfect room to add some flare to your style while staying casual. This trend remains easy for everyone despite their style.
11. Shoulder Bags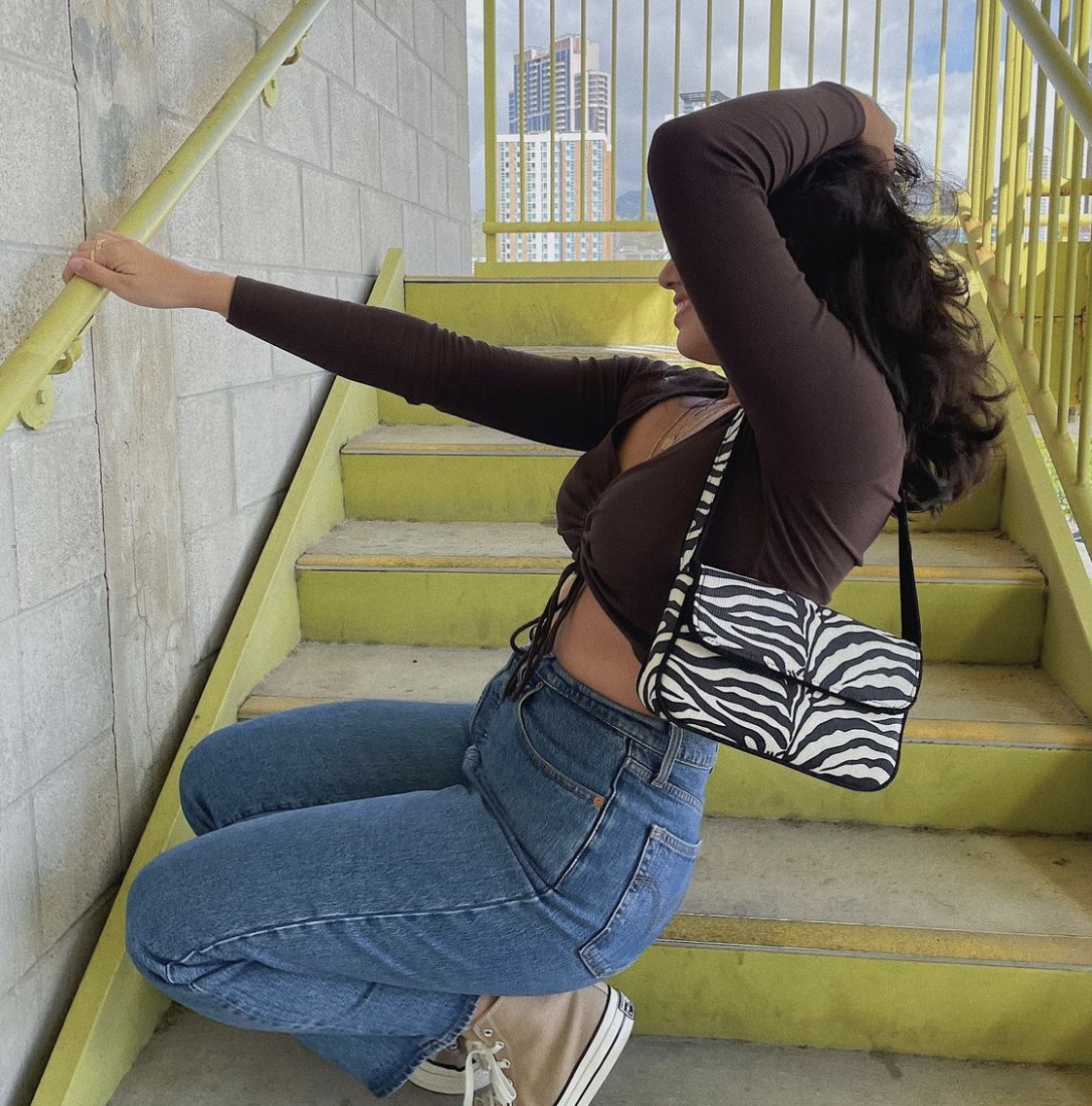 Spring introduced the new must-have accessory: shoulder bags. This summer, many influencers still adore this trend, keeping it popular. When going to dinner, a night in the city, whatever the event, shoulder bags make an easy accessory. The smaller bag gives limited space for just the essentials. It will spice up any outfit while being out of the way.
The opposite of tote bags but compact plus stylish in their own way. This trend provides a classier look while remaining casual enough to be an everyday bag for those who opt out of the tote bag trend. Shoulder bags remain a great option for those who only carry their essentials with them wherever they go. I, for one, will stay with my tote bag because I carry my life with me.
12. Longer Shorts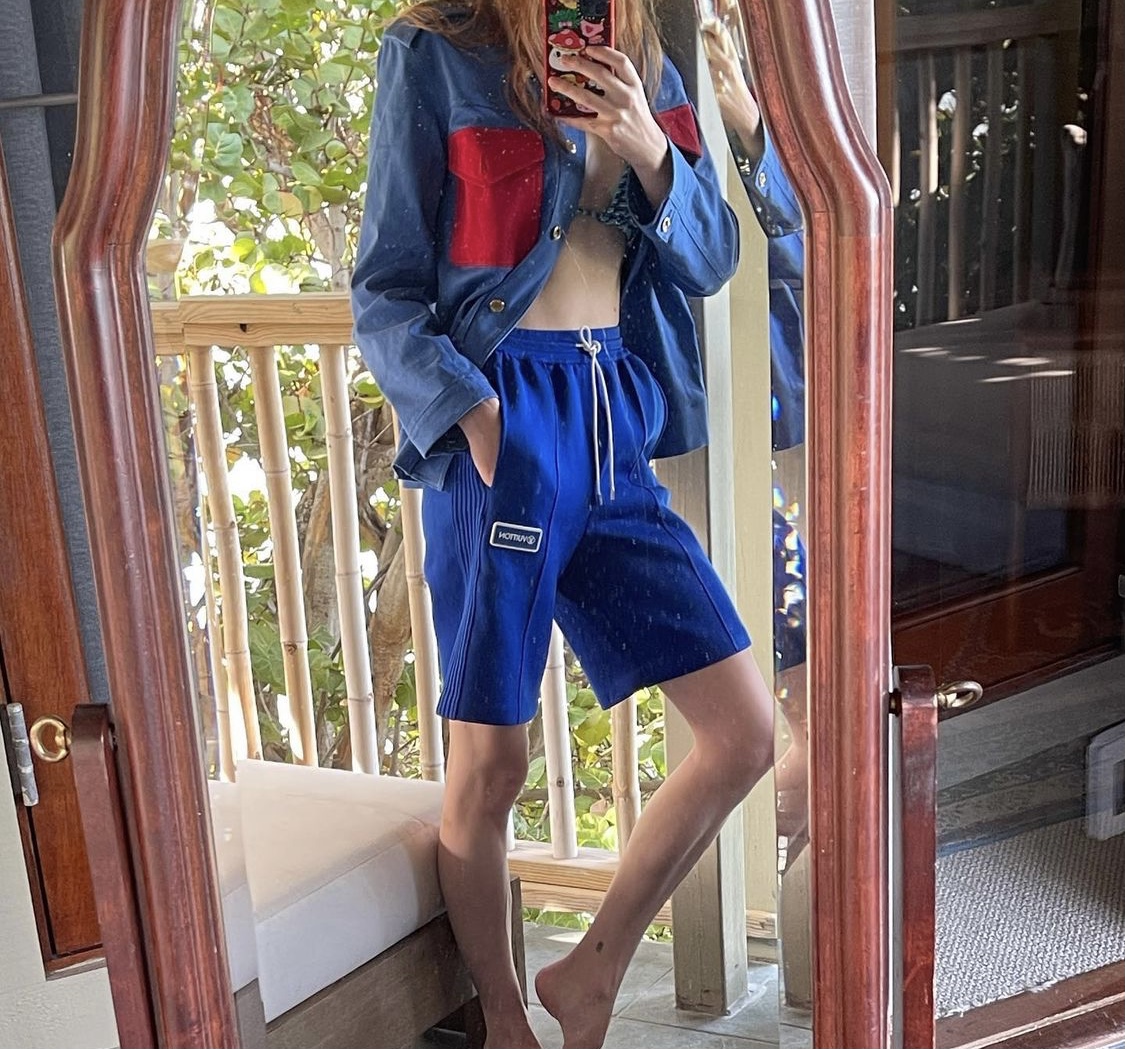 Instead of booty shorts, fashion reintroduced longer shorts! The trend started with many fashion icons posting on social media the longer length. These shorts come in a variety of materials sold by many brands.
"I like the longer shorts trend mostly because I am not the biggest fan of wearing super short shorts because I'm insecure about my legs. It gives me a chance to cover them up a little bit more. I also like the fact that we as girls are not feeling pressured to wear short shorts and kinda straying away from that criticism that 'oh, longer shorts aren't feminine.' These shorts are also so versatile, especially denim shorts," University of Pittsburgh junior Julia Schrembeck said.
Anyone can easily style these shorts with what they already have in their closet. Social media ties femininity and displaying the female body together. However, femininity means being comfortable in your own skin. Not everyone likes this trend but longer shorts remain an option for those more comfortable in the longer length.