POV: You've finally moved out of your 2×2 square foot triple dorm. You want to host a party for your friends, but you have no idea where to start. Your nerdy club's "ragers" and the occasional frat parties you attended miserably failed to prepare you for throwing a party of your own. It's time to embrace the social freedom that comes with moving off-campus into an apartment— and there's a myriad of habits to adopt now that you're a host.
Study up on this fruitful list of do's and don'ts to become enlightened on how to throw the best party at your college apartment.
Do:
1. Cater music towards the group of people in attendance/the type of party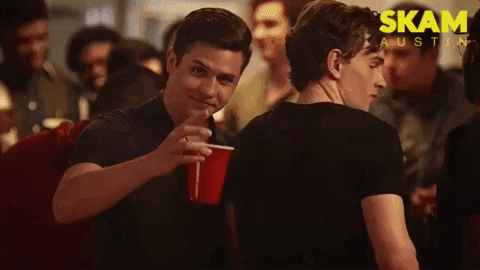 Music: one of the most important ways to set the tone for any party. If your taste is right, the more likely that the party flows smoothly from beginning to end. If the music is off, though, you'll be able to actually sense it (source: trust me bro). There's a lot of pressure on the host to determine what type of music is best – rap, house, rock, etc. Looking at the type of party you're hosting (kickback, dayger, birthday, etc.) is the first thing to consider.
"Multiple times at parties I've seen the hosts playing music that only they like and no one vibes with it," UCLA fourth-year biology major Kanoa King said. "Then when they play one song people actually like you can immediately see the vibe of the party go up but then go back down when they go back to playing their own music."
No one likes an aux-hogger. To curate the perfect vibe for an apartment party, always make sure to consider the vibes of the people in attendance beforehand. That way, you can develop a polished, well-rounded playlist that all of your guests enjoy. If you catch yourself second-guessing your selection once the party's started, you can always slyly scan the crowd for any subconscious head-boppers for reassurance.
2. Somewhat follow your landlord's rules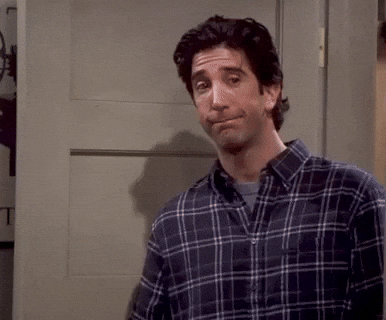 Everyone hates a strict landlord— it sucks (speaking from experience). The worst thing that could happen at your apartment party, though, is having it completely shut down. Ensure this doesn't happen by complying at least a little bit with your landlord's demands. If they ask you to lower your music, keep it audible but turn it noticeably down; if they peer down from their patio (which so conveniently sits right above yours) and tell you not to smoke, smoke in a place they won't be able to see you; and by all means, if they threaten eviction, proceed with extreme caution.
3. Have inclusive games
Games make for another hit-or-miss party factor. As a host, it's critical to get a multitude of games going, but it's even more important to make sure those games are inclusive. You want everyone to have a good time, which entails ensuring that lots of guests can participate in drinking games. In my experience, most of the least notable parties all feature just one measly table for beer pong.
"At some parties I've seen guys playing beer-die outside which only involves four people, so everyone else just stands around them awkwardly since no one else can play," King said.
There's not much worse than glancing around as a host and seeing people just watching the lucky few play in a game, trying to hide (or not) their bored expressions. To improve the inclusivity of your games, make rage cage a staple at your apartment parties. It involves as many people as the table can hold (usually at least eight) and is guaranteed to get people drinking and laughing! Try to have a game of beer pong or beer die going as well (space permitting)— having multiple vibes at once is essential for a good party.
4. Have a good variety of drinks and snacks available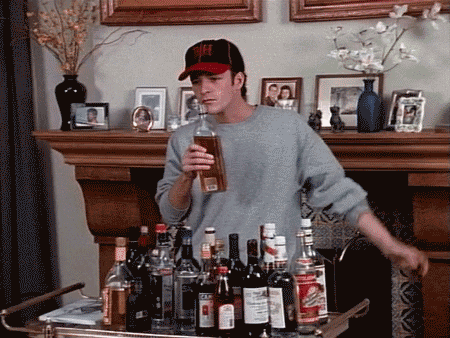 Beer, seltzers (White Claw is forbidden) and hard alcohol make up the three fundamental sorts of drinks that should be offered to your guests. Your bros will typically go for the beer, everyone drinks seltzers and hard alc is a must for shots, mixed drinks or the b**** cup in rage cage. Same goes for snacks and regular drinks— different people like different things! I usually like to have a spicy chip option available, a regular chip option, some type of cookie and a couple fruity juices/sodas.
Any other drinks are an additional bonus— jungle juice and borg are fun because they give the host an opportunity to get creative with an original concoction. If you're not sure what either of those drinks are, look it up or ask anyone you know who might be able to educate you on the art of alcohol. Taste results vary, but either drink guarantees to get your guests feeling silly and goofy. Jungle juice is typically served in a large plastic container with a ladle and borg in a large plastic water or milk gallon.
5. Have an outdoor area (if possible), bathroom and dance floor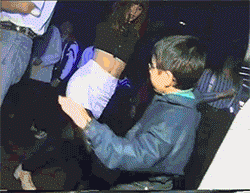 Utilize an outdoor space if you have one available— my patio often features beer die, rage cage and corn hole. Always have your bathroom ready for guests by removing any personal towels or bathroom mats so they don't get dirty, restocking on toilet paper and cleaning your sink and toilet. A dance floor is another necessity for when guests are ready to get lit. All it takes is some furniture rearrangement to create an open space!
6. Warn neighbors in advance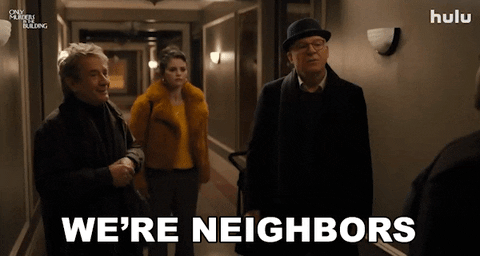 Always practice courtesy whenever you host a party at your apartment. Knock on next-door neighbors' doors to let them know it might get a bit loud that night. If someone seems like a stickler, just invite them! There's a significantly lower chance of them reporting a noise complaint if they're hammered themselves.
7. Take pictures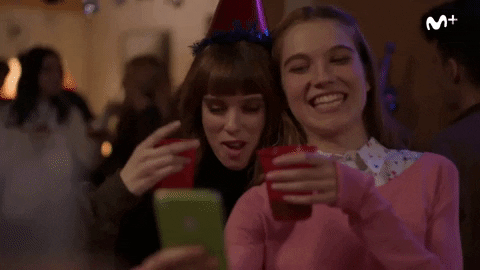 For the mems! If someone you know has a camera, ask them to bring it. iPhone works just as well too— I'm a big fan of the 0.5 photos for the vibes and because they fit lots of people. Posed photos with guests in them are good, but catching the candid or seemingly ordinary moments is one of my favorite things to do at parties. At hungover brunch the day after, going through your own camera roll and receiving photos from your friends that you had no idea existed makes for a fun, shared experience.
8. Choose a good theme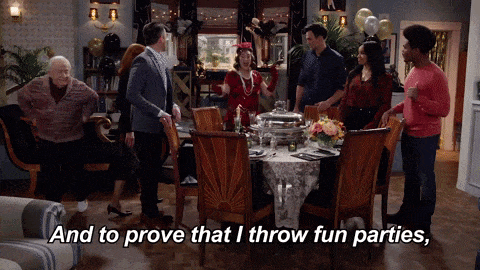 Though not absolutely necessary, a fun theme adds an additional component of enjoyment to your party. Avoid at all costs, though, basic themes like stoplight, pajama or any solid color. Personally, I'm a big fan of the homecoming theme because I find it fun putting on a cute dress and heels even though I'll just be in my apartment. It's especially fun seeing your friends who don't usually wear anything flashy get dressed up. Having a theme also forces people to spend genuine time thinking about what to wear, which makes it more of an event!
9. Know that the beginning might be awkward!
The very beginning of your party will most likely always feel a little awkward and uncomfortable, especially when the first few guests arrive. Everyone's sober, and some of your friends might not know your other friends. To be a good host and alleviate this bit of tension, introduce people to each other as soon as they get there, make conversation that includes everyone and start drinking right away! As soon as the first game of rage cage is done, that awkwardness will dissipate and more people will show up.
10. Have water and yak bags readily available
Water is a necessity at any apartment party. Assuming people are going to be drunk out of their minds, offering a hearty cup of water to guests just may be their saving grace. Trash bags or old plastic grocery bags should be slyly strewn about in case of an emergency. If someone chugs the b**** cup in rage cage and can't keep it down, a bag at the end of the table will come in handy!
11. Have colorful lights
Lighting sets the ambience for your party. Regular ceiling lights are an immediate no— they're too bright and make people feel exposed. The classic LED lights are ideal, especially if you can change the color to whatever you want. Guests will still be able to see of course, but in the comfort of a darker-tinted environment.
12. Make sure everyone gets home safe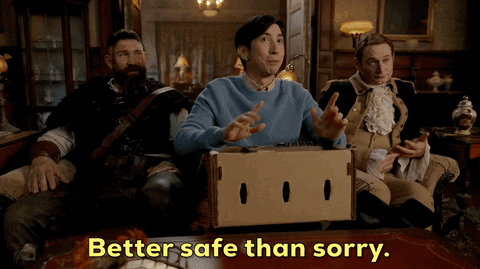 Last but not least, a great host always makes sure guests get back home okay. Sure, the host is also responsible for getting everyone at their party sufficiently drunk, but people's safety is the most important thing always. Your guests most likely live within walking distance to your apartment, so, if necessary, you can walk back with them if others aren't able to. In the case a DD is required, make sure people get into the correct Uber or Lyft safely. Always have people text you once they get home!
Don't:
1. Run out of alc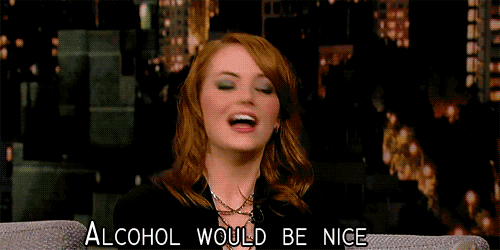 Top three worst party fouls for a host. There's no good reason why you should run out of alcohol at your party. That is, you should've had a pretty good idea of how many people would be in attendance beforehand when you bought your alc. Always account for at least a few more guests than you expected and always buy more than you think will actually be drunk. Worst case scenario you have extra for next time!
2. Buy expensive drinks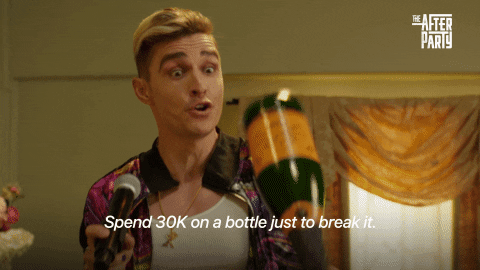 Absolutely no need to buy pricey alcohol for your party. Who're you trying to impress?! We're all broke college students— all we need is something to drink, regardless of how many of your minimum-wage job checks you dropped on it. Especially if you're splitting costs with some of your guests, don't make them pay more either for fancy stuff that'll make them the same level of drunk as a plandle of Four Freedom vodka.
3. Let your speaker die
Rage cage is getting good and rowdy, people are talking loudly over other conversations, others are yelling about the shots soon to be slammed, when all of a sudden the heartbeat of the party ceases. Your speaker died. The music, the most fundamental sound at a good party, has stopped. If you're lucky, people are drunk enough to not even notice and carry on as they were. If not, conversations stop, people look around and you're screwed.
4. Get too drunk yourself (as the host)
The worst party foul imaginable— you, the host, getting so drunk that you can no longer fulfill your host duties. It's an hour into the party, and in your nervous excitement about throwing it, you've found yourself six shots and two seltzers in. To top it all off, you've been religiously ripping the nic stick. Your friend (or worse, a random) has to carry you to the bathroom to vomit or to your bed to knock out.
"I recently went to a party where the host was way more drunk than everyone else and the party had to be cut short," Fresno State fourth-year sociology student Aylin Gabino said. "It just wasn't a good time and made the environment awkward. The way I ended up having to take care of her…"
It's a sloppy look for you, but more importantly it completely thwarts the vibe of the party. Maybe you had been merging two different friends who don't know each other in a three-way conversation. Now they're just standing there awkwardly because they don't know what to say because their mutual friend just passed out at their own party. It's important for you to have fun, of course, but stay coherent and functional.
5. Make it a BYOB event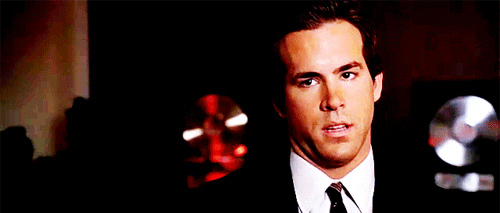 Putting your Venmo or Zelle for donations on the invitation flier is fine, but straight up asking your guests to bring their own alcohol is lame, to be frank. You're the one throwing the party, so why should people be forced to bring their own supplies? At that point it's essentially everyone buying and bringing and drinking their own alcohol, where your apartment just happens to be the spot everyone gathers to do so. It's strange and leaves a weird impression on your guests.
6. Cry/be sad/worry about relationships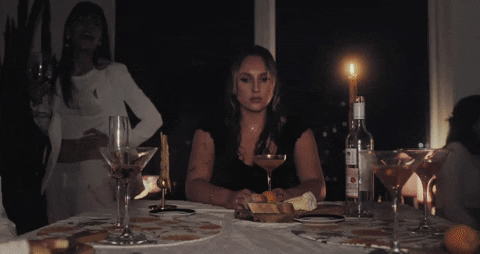 DO NOT cry at your own apartment party! For starters, it's just a terrible look overall, but additionally it'll distract your guests from the sole reason they're there: to have fun. Put any stress or sadness or personal problems you've got going on out of your mind, keep it together and be a good host to your guests— or else just don't throw the party at all. If you're crying in the corner over your ex or having a frantic flurry about whether so-and-so's getting along, people will notice and the vibe will be corrupted.
7. Make a fuss if someone makes a mess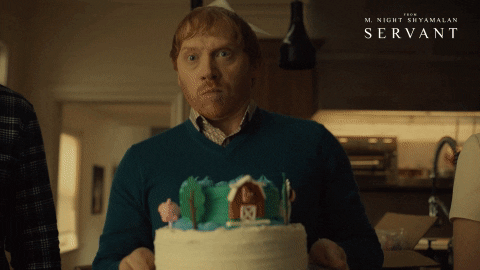 The party's reaching its climax, and someone spills their drink all over the floor just minutes before someone else drops the entire birthday cake on the ground. The last thing you, host, want to do is make a big deal out of it. Maybe you just cleaned your floors, but you should 100% expect a mess if you throw a party. Just help clean it up quickly, let it go and move on with the evening. Cleaning is what the next day is for, anyways.
8. Start too early/too late or expect people to show up on time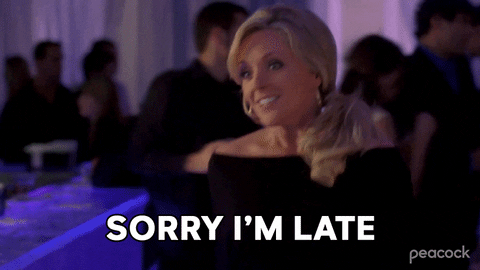 The start time of the party seems like a minor component, but is actually quite important. 8 p.m. or anything prior to that is simply too early, unless it's a dayger. 10 p.m. is too late because whatever time the invitation says means people won't actually show up until 30 minutes to an hour after that. 9 p.m. is usually what I aim for, with most guests arriving by 10 p.m. and the night ending around 2 a.m.
9. Invite your ex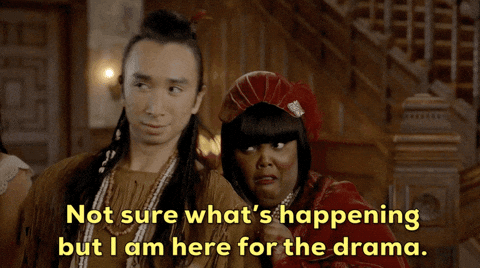 Inviting your ex to your apartment party— always a terrible move. There's a reason you're no longer together! Keep them out of your life and out of your party. Their presence, especially under inebriated circumstances, risks the possibility of Toxic Ex Drama unfolding at your place. This in turn risks a bad party, and there goes your reputation as a good host.
"One time at a party, someone invited my ex and so to make him jealous I danced on his best friend. He ended up hooking up with my best friend and it ruined the whole party," Chico State fourth-year psychology student Rudolfo Enriquez said.
There's a countless number of horrid things that could ensue and that you'll regret the next morning in your hungover stupor. Maybe you think your situation is different. "We're friends! It's totally fine!" People do weird and crazy things when they're drunk, so reconsider sending that invitation flier if you want to throw a fun, drama-less party.
10. Critically enforce rules for drinking games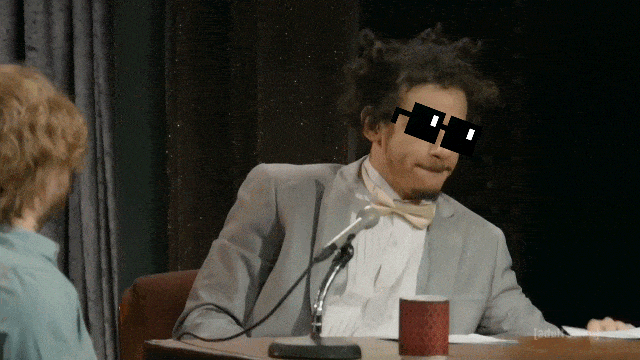 Everyone hates an authoritarian host! Maybe someone's elbows accidentally creep just over the edge of the table during pong. Maybe someone slightly moves the cup they're shooting into during rage cage. WHO CARES! People are (hopefully) drunk and not operating at the highest level of cognitive capacity. Meticulous game-play should be out the window by the end of your party anyways, if it's a success.
11. Let your things get stolen – lock your doors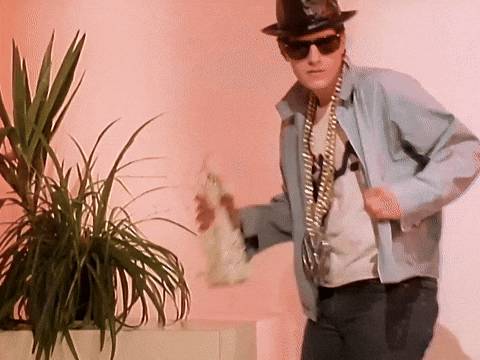 You can trust your friends to not take your things, but friends of friends do pose a bit of a threat. Perhaps a cool painting your grandpa made for you is hanging up in your living room. A random person you don't know doesn't know that! Nor do they particularly care. As a host, it's your responsibility to ensure your stuff is safely stored away in case any thieves attend your party.
"One time at a party I was at I stole a family portrait and I thought to myself that I wouldn't like it if someone stole my family portrait," UCSB third-year environmental science major Daniel Hirata said.
And we've all heard the horror stories about people not locking their bedroom doors at their parties. From random people hooking up on your bed to personal valuables getting stolen, there's a range of things that can go wrong if bedrooms are left accessible. Last thing you want is to be hungover the next morning, cleaning someone's throw up off your sheets. Always keep bedrooms off limits!
12. Invite too many or too few people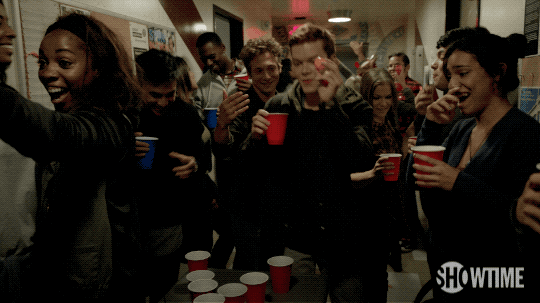 Curate the guest list only after careful consideration of how many people actually fit in your apartment, especially granted some space will be dedicated to tables and set-ups for games. If you fail to do this, you may end up with a moist, sardine-like atmosphere to your party. On the other side of the spectrum, you might have too much air to breathe and awkward silence to fill if only 20% of the apartment space is populated. Ideally, people have plenty of space to play games and move around, but shouldn't feel exposed if someone glances across the room at them.