You may think you know how to party after those high school post-play get-togethers. You went and downed a drink or two—or maybe a few too many. The person you crushed on super hard got some liquid courage and you hooked up (high school style). Since you dabbled in these parties, you're an expert now, right? Wrong.
College will open your eyes to a whole new world of turn up that you never knew existed. No parents will walk in to bust this party. Your mom won't drive there to pick you up if you drink too much. You don't know every person at this party and not everyone there wants you as just a friend. Now the time to start adulting happens and you need to take care of yourself.
These tips will help you get through your first college party, so you can live to tell the tale.
1. Hydrate Die-drate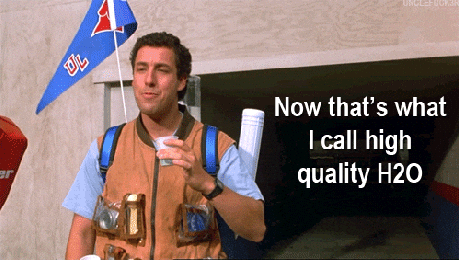 Hydrate, hydrate and hydrate some more. If you ever played sports, hearing this from your coaches repeatedly made your head spin. The preparation for a night of partying starts long before the pregame. Alcohol drains your body so throughout the day, drink lots of water. The water in your system will prevent that menacing headache from hitting you before you even get to the party. Three bottles of water during the day should do the job and keep the party going.
2. Don't get all of your calories for the day from beer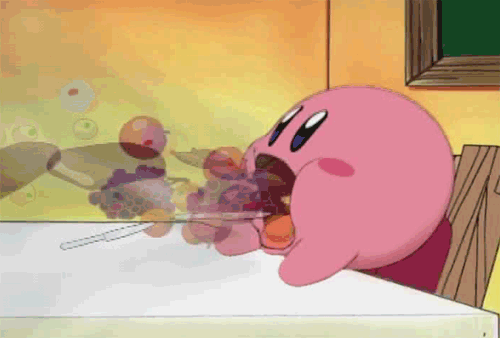 Nothing can kill a night quicker than a stomachache. It happens far too often—you get out and pregame for an hour or two and then it hits you like a freight train. Something just feels off in the pit of your stomach. Did you eat? Most likely the answer… no. Your stomach needs something to soak up that alcohol in your system or else it just sits. We're not saying to go crazy and stuff your stomach with steak and lobster but definitely grab more than a peanut butter cracker. Any sandwich will work wonders and your stomach will absolutely thank you later. "My go to is always a slice or two of pizza. You need something in your stomach to absorb the alcohol. Trust me you will pay for it later if you drink on an empty stomach," 2018 Temple University alum Mariah Vadel said.
3. Designate a Mom or Dad for the night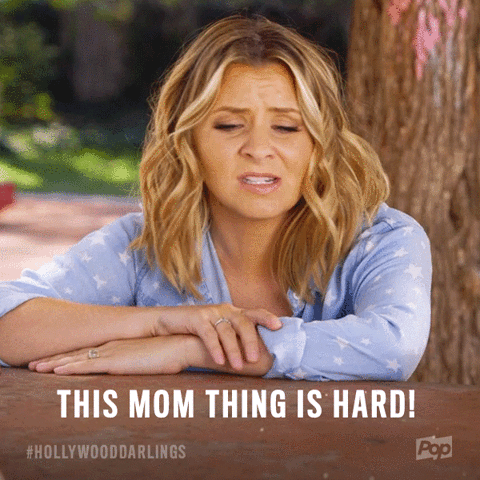 Everyone knows the mom or dad types in their friend group. Usually, one person in the group won't drink. This friend just watches everyone and knows how to turn up without downing Miller Lites. They act as your voice of reason whenever you go to do something that may or may not end up on #Barstool. They keep you safe and make sure you get home alright. If your group lacks this personality type, you should decide the mom or dad before you and your friends go out. That way nobody fights over the job once out. To make it fair, rotate every weekend you go out with your friends so nobody gets stuck as mom or dad all the time. "If I am honest, it is fun at times because you get to people watch and observe from the sober perspective. On the flip side it is stressful because people want to roam off and act sloppy drunk but at the end of the day it's best to keep your friends safe," Temple junior Leah Horton said.
4. Remember beer before liquor never sicker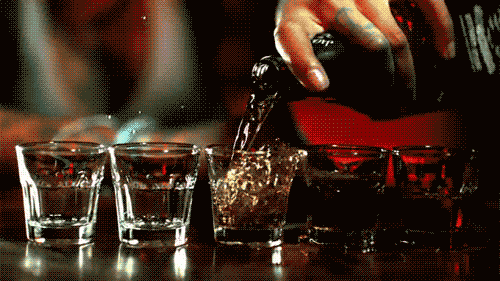 As a college student, we all live that broke college kid life. You learn to make do with the bare minimum and sometimes you need to mix things up. That works, but remember that the order of mixing matters when you hit maximum litness. Mythbusters may have doubts about the saying beer before liquor never sicker, but almost every hungover college student will tell you the rule saves lives. Always drink liquor first when mixing especially if you plan on gulping down more than two drinks. The little things add up and it seems so small but that can make the difference in a small headache or mean stomachache.
5. Don't give in to peer pressure
You're not about that life. Get on my level. You can't hang. You heard your friends say these things a thousand times. Everything turns into a competition when you go out. Who can drink the most, who can do the craziest stunt, who wins the most drinking games or who gets the best-looking girl or guy. You try to outdo your friends because you don't want your friends to think less of you. This comes at a price; know your limitations. Not everyone possesses the quality of alcohol dumpster. Liquid courage differs from what people consider safe, so before making any decisions think about if you would do the same thing sober. "There is no shame in knowing your limitations. Out doing your friends is not worth an injury just to say you were better that night. You want to live to drink and party another night," Temple Junior Sylta Cubranich said.
6. Never fall asleep while at a day drink or party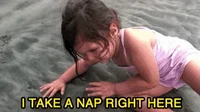 Walk into any frat party and the song "I Love College" plays at least once. The song does speak the truth. Rule one: Don't pass out with your shoes on. If you pass out like this….uh oh. You will end up on everyone and their mother's Snapchat. People will draw on your face with whatever works—and that includes a permanent marker. Sometimes you just need to quit while ahead if you feel the sleepiness behind your eyes. When you feel it coming on, go home and crash in your bed safe and sound away from any shaming. "If you fall asleep with your shoes on, I can guarantee you will never be able to live it down. People will forever remind you of the drawings that were on your face and you won't like them. It's always better safe than sorry, so when in doubt just go home," Temple junior Nate Jones said.
7. Pour your own drinks
Please drink responsibly. You probably hear it all the time in college and in advertisements. Plus, your school may even poster blast this on every dorm's wall. Drinking responsibly includes being the only one to control your drink. Someone can easily slip something in your drink and your night will go downhill. You don't want to wake up the next morning and remember nothing. Safety comes first before anything and pouring your own drinks provides that along with a fun night. Pro Tip: Never go back for a drink you left behind.
8. Don't be the most drunk person at the party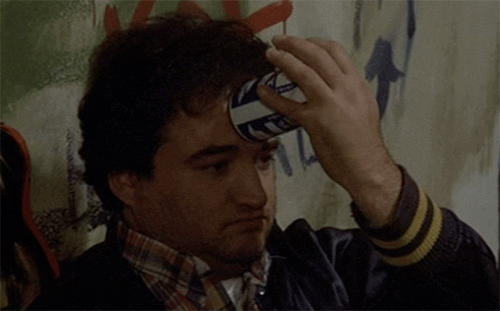 You go out and of course you want to show just how lit you can get. Everyone does. They want to show their ability to bring life to the party. Some people just go too hard to show that they are like Project X. Never go that hard. (Pro Tip: If you tend to go overboard drinking keep friends close that will balance you out.) Things get out of hand and you do things you regret, like passing out at the party and ending up on everyone's social media. People see craziness that drunk you brings and that reputation will never leave you. Avoid falling victim to this and just have a good time.
9. Walk home with a friend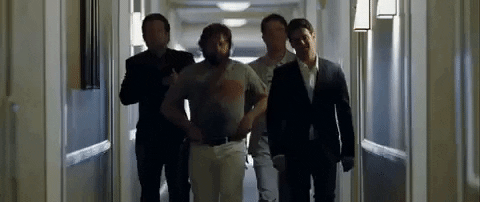 You never want to end up like Doug from The Hangover: alone on a rooftop while your friends run around panicked looking for you. Always leave the party with the group you came with or another friend. When you leave a party drunk it gets tough to tell up from down. Everything in your head and around you spins. You can easily walk in the wrong direction or end up in the wrong place. Take someone with you or travel in a group and that way everyone gets home safe and you have nothing to worry about.
10. Place Aleve and a Gatorade next to your bed for the morning
The dreaded hangover…need I say more? You make memories at the party and leave no regrets, until the next morning comes. You lay in bed, exhausted with a stomach ache, head pounding and the room spinning. Your body will hate you when you decide to get up for water and medicine. The Key: Take care of all those things the night before when drunk you gets home to sleep. Things like Gatorade and Advil will help hydrate you and take away the headache. Sober you will thank drunk you that morning. Pro Tip: if you find yourself getting hungry, nosh on some toast, eggs or light soups.
5 More Ways to Get Lit and Get Home Safe
Written by Meghan Curtis
11. Make Sure to Have All of Your Friends' Locations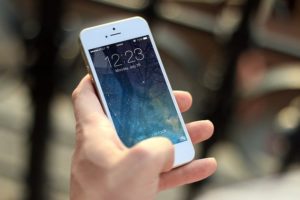 Before you catch the drunk bus to the party, and before your best friend says she's going to the bathroom, only to discover that 10 minutes later she's no where to be found, do us all a favor and make location sharing a priority. On iPhone, open up the "Find Friends" app and share your location with your friends. That way if someone gets lost in the party crowd, it won't be for long. "You know that you're safe and if someone is lost, you can check to see if they're in a suspicious location like miles away," Kate Savinelli said, a sophomore at the University of Maryland. Safety always comes first, remember that. If your friend goes on a beer run, you'll know where they are by just opening the app. Technology and parties (and your safety!) do go hand in hand.
12.
If You Need to Throw Up, Bring a Friend to Help (and Vice-Versa)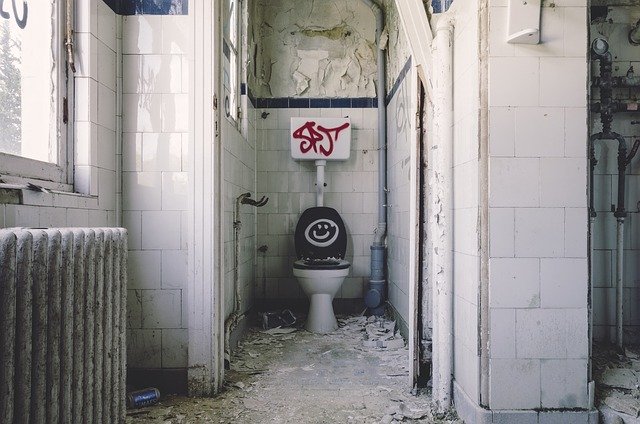 Vomit in your hair is the least of your problems. If you've had too much to drink and need to puke, always bring a friend. Even if you're embarrassed to throw up in front of your friend, it's better to err on the side of safety. With no one around, a fun night out can quickly spin into the ultimate nightmare. You don't want to pass out alone, with the risk of getting discovered too late. Ask your friend to watch you and ensure that you are conscious and responsive. If you're throwing up, it means you have alcohol poisoning and time is the only solution. Just make sure a friend stays with you because you do not know what possibly could go wrong in that situation.
13. Do Not Leave with a Stranger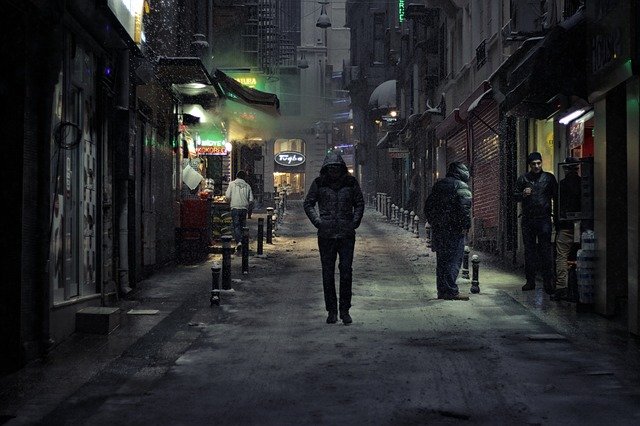 You think he's cute and charming but you just met tonight. Going back to his place at 2 a.m. isn't the brightest idea. No matter how confident you feel in the person's morals, postpone your "conversation" for another time. Do not put yourself in a dangerous position when you could alternately stay out all night for a good time with your friends. If put in this situation, think about it this way: How much do I actually know about this person? If the answer ends with "not enough," abort the situation.
14. BYOB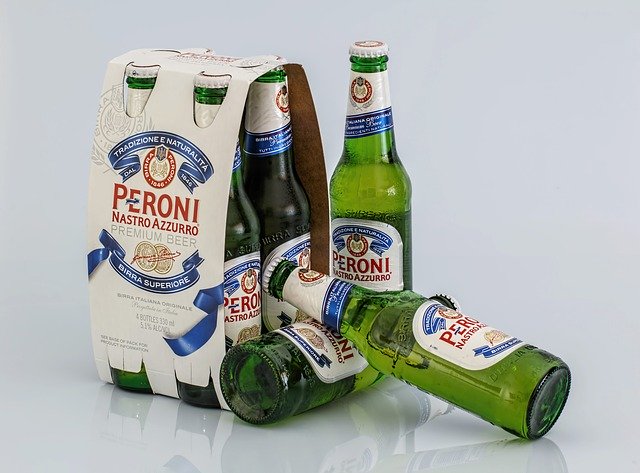 BYOB means that you bring your own beer/alcohol to the party with you. In order to totally avoid the possibility of drinking alcohol that has been tampered with, bring your own drink to drink at the party. Don't let the caution stop there. Keep a watchful eye on your drink and always keep it in your hand. Avoid those awkward sips of disgusting drinks that the party offers and just bring your black cherry White Claw with you. Nobody really likes to drink a vodka-water-Gatorade concoction, so don't even bother with the "fake it til you make it" routine.
15. Keep Your Phone in Your Hand at All Times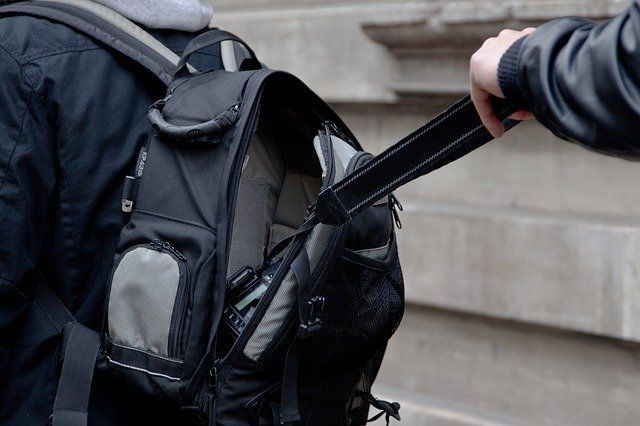 You won't be able to get into the bar, call your friends, or get a ride home if you lose your phone with all your cards. Seriously, stay aware of your surroundings. Two thirds of phone loss takes place between 9 p.m. and 2 a.m. and each year in the U.S. $30 billion in phones are lost according to Mashable—do not add to the statistics. "People steal. At home, people will take your phone if you have them in your pocket or just sitting out," said a student from the University of Maryland. Even if someone does not try to steal your phone, it could fall out of your back pocket. Follow this rule: one hand for your drink and one hand for your phone.
Oh, the Different Kinds of Parties You'll Meet
1. Apartment Parties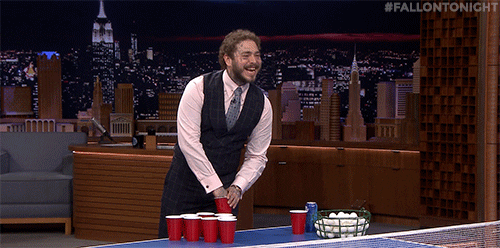 You don't have to pay cover at the door, but I hope you brought a case of Natty Lite and your stack cup skills. You can already hear the sound of Mo Bamba blaring through the walls before you even walk through the door. Whether you were invited or you're just crashing, you're in for a night of making new friends and meeting your challenger on the beer pong table. The white pong ball flicks from your fingertips and flies right into the last solo cup. You won and all your friends around you scream and chant for your win. Pong brings out your competitive side and you feel on top of the world (as pong champ, of course). Your closest friends gather around the kitchen counter for straight shots of vodka and intimate conversations. No worrying about your RA pounding on the door while your roommate tries quickly hide all the evidence. Apartment parties usually call for BYOB, but if you're lucky, the party hosts supply some extra drinks for guests, which is a plus for you and your bank account.
2. Themed/Fraternity and Sorority Parties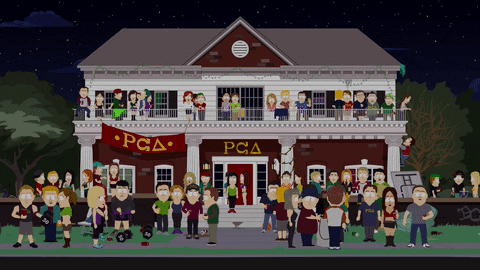 Don't trash your space alien costume after October 31 this year. In college, Halloween happens at least once a month. Students in Greek-life are seasoned when it comes to themed parties, as your roommate in Delta Gamma owns a cowboy hat in every color. Even if you're not in a frat or sorority, you can still pull out your toga and party with the Greeks. What better way to start a conversation than by asking them why they wore a yellow shirt to the stoplight party? Dig into your closet and find a cute PJ set with some fuzzy slippers for a slumber party themed event, or throw on a pair of cowboy boots, a plaid button-down and some ripped jeans for a hoedown theme. Practice your choreography for the "Hoedown Throwdown" and "The Git Up" while showing off your pink cowgirl boots. Take advantage of the Halloween store's grand opening in September by stocking up on your costumes in advance.
3. House Parties
For many campuses, house parties are rare. As soon as an address gets dropped into the Class of 2o22 GroupMe, hundreds of students hop in their Ubers and speed across town to arrive before the party gets too crowded. Even houses that have multiple floors and rooms lack breathing room by the time the keg is empty. The best place to chill during a party is exactly where every high school student tried their first sip of beer: a basement. With a DJ set up and DIY dance floor, you and your friends are guaranteed space to break it down. Freshmen always remember their first college party every time they start dancing in a semi-crusty basement, with lights flashing and music blaring. A piece of advice to the underclassman still trapped in a dorm: The upperclassmen pay rent at the off-campus houses and throw exclusive bangers every weekend. Be their friend. Like Sam Hunt sings perfectly, "Let's have a house party, we don't need nobody. Turn your TV off, break that boom-box out. We'll wake up all the neighbors til the whole block hates us, and the cops show up and try to shut us down." Live like Hunt, let loose and dance the night away in one giant mansion–to a broke college student, even a one-story house with two bathrooms seems like a mansion. The risk of attending a house party? One noise complaint and the cops show up instantly. Wear some comfy shoes in case you need to run.
4. Dorm Parties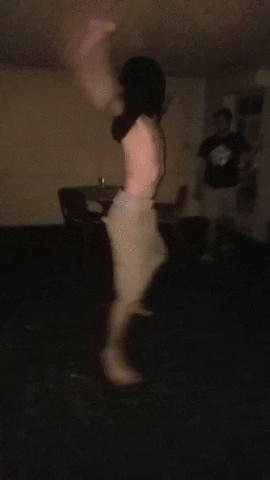 Let's take a moment of silence for the freshmen and everyone living in dorms on-campus. When you live in a dorm with constant RA checks and quiet hours, partying on the down-low looks impossible. Many residents won't dare to try. Think you're up for the risk? Take these pro tips to heart. Throughout the night, make sure to lower the volume on the speaker at times you know the RA usually walks around. Keep a trash bag for all the empty cans, which you can quickly throw into the closet if the RA happens to knock on the door. How do you follow the rules while keeping your guests entertained? Grab a small group of friends (be smart, don't let more than 8-10 people in) and connect a lit playlist to some speakers. Move your desk chairs and miscellaneous items out of the way to make more space for your guests to dance and mingle. Try to be somewhat courteous to your neighbors–give them a heads up that you'll be making more noise than usual tonight. Because of your politeness, they might just let it slide. If your dormmates are up for the challenge, invite your neighbors and a few people from your floor and plan out some creative tactics to fool your RA together.
5. Darties or Dages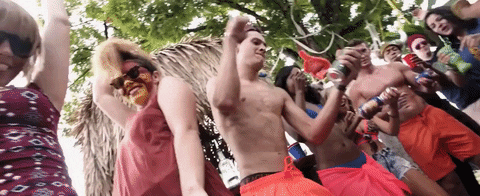 What better way to celebrate a day off from school than to party? Darties (day parties) or dages (day ragers), allow you to drink before the sun goes down, but in a big backyard surrounded by tons of people. Snow darties top the list of the most iconic of day drink parties. Hopefully, you're getting lit enough not to freeze to death in the winter. Girls have to put their crop tops and booty shorts away for the day, so stay warm and cute by grabbing a winter coat, a pair of black leggings and a pom-pom hat. Guys, wear your classic khakis and snow jacket to the snow darty. Enjoy the fresh air, tons of people and the banging music. "It's nice to know that I'm not in class and enjoying myself," Jessica Schwarz said, a sophomore at the University of Maryland. During the snow season, snow darties bring about snowball fights and of course, aesthetically pleasing snowy Instagram pictures. Take this time to bond with other college students as crazy as you are, or complain about how stupid this idea was once you can't feel your fingers any longer. In the summer and spring seasons, darties bring about sunshine, dancing and fun games. The best time for a darty is when you and your classmates are tailgating for a football game. Have fun and go enjoy darty season while it lasts!
*Updated December 11, 2019 by Meghan Curtis to include 5 more ways to stay safe and "Oh, the Different Kinds of Parties You'll Meet"