Do you ever wonder about your future? What kind of job you'll have or if you'll hate your boss? What if you didn't have to worry? What if, instead of applying to boring jobs, you could create your own? If you've always had a knack for leadership and independence (like doing most of the work for your group projects), majoring in entrepreneurship makes it possible for you to decide your own future. The program is designed around your ideas and their success.
If you want to stop wondering about your future, join the entrepreneurship major and decide it for yourself.
What You'll Be Doing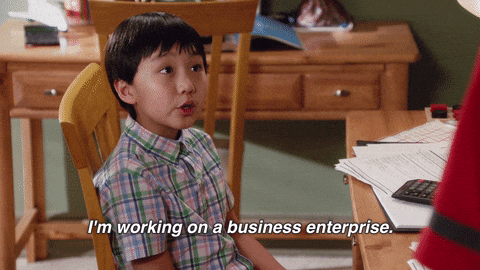 During your time in the program, you will be groomed into a smart, intuitive leader capable of managing your own company through a series of diverse classes. "We are able to learn many aspects of a business and not just one specialty," Florida State University junior Alexandra Roses said. "Learning how to run a business in its entirety helps to see how the day to day operation translates to the big picture." You will master how to design a business plan, conduct market research, recognize opportunities and feasibilities as well as study technology commercialization, financial analysis, legalities and human resource management.
The Classes You'll Take
Most majors require monotonous work from textbooks, exams, homework and papers; but committing to the entrepreneurship track means you submerse yourself in a field of creativity and freedom. "You get an extremely well-rounded education," Florida State University junior Hannah Riley said, "I've taken leadership classes, business classes and lots of other disciplines." There's a wide variety of classes you will take such as: personal finance, team building, business plan design, innovation and creativity, franchising and experiences in entrepreneurship.
Career Opportunities
1. Start Your Own Business
Running your own company, you have the freedom to personally oversee productions, set goals and hire employees. You get the rare opportunity to invest your time and dedication into a creation of your own and watch it blossom into something great.
2. Business Management
If you decide not to manage a business of your own there are plenty of companies that will hire you to manage theirs. The skills you gain while learning how to launch your own business give you the skills to start any business. You will oversee worker productivity; evaluate, train and hire employees; and make sure that the business runs smoothly to reach its financial goals.
3. Teaching
The skills you gain in leadership can be used to teach and lead students. In the entrepreneurship major, you learn the ins and outs of designing a business along with how to deal with employees. Teaching employees is similar to teaching students. You know how to train them and guide them in a class setting much like you would in a business setting.
4. Management Analyst
Whether you end up as the CEO of your own company or overseeing fry cooks at McDonalds, the management skills you gain from the entrepreneurship major always stay with you. As a management analyst, you will analyze business plans, plan strategies and changes and review the internal operations. Your goal is to make the business as successful as you would make your own.
5. Mid-Level Management
Mid-level management positions such as general managers, customer service representatives or director of field operations, communicate with the managers on the front-line to plan goals and strategies for the business' success. Think of any mid-level management position as the middle man between the higher up managers and the day-to-day operations. They may not run the company, but they keep it running smoothly.
Reviews
"We are given the opportunity to start our own businesses and given funding. Being given the time to start a business even if it doesn't amount to anything right away still gives invaluable experience to those who are working hard and networking. We are also able to learn many aspects of a business and not just one specialty. Learning how a business works in its entirety helps to see how the day to day operation translates to the big picture," Roses said.
"Many people think its something you're born with, but entrepreneurship can definitely be taught and requires a lot of practice. Also, don't go into the major with the expectation your business will succeed; over 70% of start-ups fail," Riley said.
"My social entrepreneurship class was the most useful class I took at FSU. It was a very hands-on experience that gave the student useful information for real-life scenarios. I was able to learn the ins and outs of creating a business. From incorporating, creating a business model, discovering your target market, to trademarking/patenting a product. It was truly the best class," Molly Cloonan, Florida State University Alumna said.
"If you're thinking that this major isn't for you or you may not like it…just apply. If you're accepted, you will gain so many resources in every business sector possible and will learn an array of different subjects," Alyssa Seymour, senior said.