Paste Magazine publishes monthly music and entertainment content on their digital website that launched in July 2002. Paste proves their success with six million monthly visitors. The heavily awarded publication writes about music, movies, TV, books, food, travel and more. Wall Street Journal called Paste "the finest among American music titles," and I guarantee many others agree. Paste offers editorial internships year-round (spring, summer and fall) for current college students and recent graduates.
Writers interested in adding to their portfolio, working directly with an editorial staff, gaining experience with pitching articles and contributing to lists need to check this out!
What It's Actually Like
Like most writing internships, this one encourages lots of hands-on experience. It displays promise to many writers who want to go into entertainment and culture writing in the future. The staff at Paste shows genuine interest in bettering their interns and helping them move towards their career goals. Editors give practical, actionable and effective advice.
"Responsibilities vary by department, but all managers look to create an internship experience that marries the intern's specific interests while affording them the time and support to publish their own features for the magazine. Much of the intern's time will be spent writing their own pieces; otherwise, they can expect to write breaking news pieces, copyedit and proofread freelance contributors' works, and build articles in WordPress for publication," Paste Magazine TV editorial intern Michael Savio said.
Working at the speed of the magazine during their business hours remains exhaustive and stressful. The internship accurately mimics the 9-to-5 busy schedule of your average culture journalist, but requires a minimum 15 hours a week. The Paste staff help ease the transition with their welcoming manner and easily learnable work environment. If you can live without a salary, the several bylines you gain from the experience will suffice.
Cool Stuff You'll Get To Do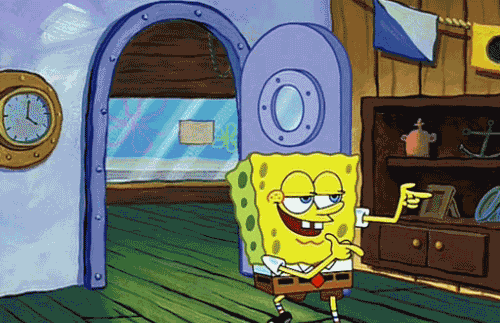 Having the opportunity to work closely with an editor in pitching, writing, and editing your piece to go up on the website appears as a major part of the internship. Despite getting places in a specific department, they still encourage interns to pitch across categories. Being in TV does not limit your ability to pitch and write for music, travel or food. As long as you show interest and knowledge, your pitch will knock their socks off.
"The internship is entirely what you make it (while also being dependent on what's airing at the time, of course), so I was able to review a couple of my favorite and most-anticipated shows, as well as participate in various press junkets to interview some really cool people. My favorites were getting to talk to Amalia Holm about Motherland: Fort Salem and Tegan and Sara about High School," Paste Magazine assistant TV editor Anna Govert said.
The internship offers an ideal position of being able to write about projects you are passionate about. It also gets you involved with those communities that readers rave about, while interviewing stars and directors to get the inside scoop. Writing for a more well-known platform gives you the status and access to speak to well-known people.
What You'll Learn
The Paste Magazine editorial internship largely bases itself on writing. Interns must learn to adhere to the style and image that Paste continues to uphold while refining their writing and editing skills. They also familiarize themselves with publishing through an online platform and what that means in terms of audience-appropriate content and images amongst other things. People identify a good article beyond just its writing.
"You'll also pick up how to identify a compelling angle through which to discuss the entertainment genre of your choosing, and you'll learn 'how the sausage is made' in regards to how an online magazine is operated, including how editors assign and choose stories, what to look for with SEO, and how to navigate relationships with artists and PR," Savio said.
A large population of people read Paste monthly, so part of the internship means maximizing the amount of people that see and admire your piece. Working with head editors helps structure your articles so that you receive positive feedback from them. The opportunity of having conversations with celebrities and such also forces you to learn how to transcribe and optimize the content you use from those interviews. Nonetheless, nothing negative comes from gaining experience.
How to Prepare for Your Application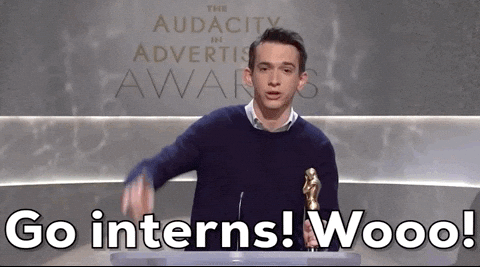 Applicants must include what sections they want to cover with the magazine, their career aspirations and why exactly they want to intern with Paste as well as what they hope to get out of the internship on their application. They will need three writing samples, preferably published clips, attached as well. If you have any stellar reviews, whether on an album, a movie or a restaurant, I highly recommend including them. Paste is recognized for their reviews, so show them that you can adhere to their brand.
Skills that Impress Them
Entertainment journalists often gain experience through writing religiously and getting involved in various publications. Like any other opportunity, interviewers encourage telling your story through your cover letter. This is your chance to show your character, talent and purpose with a couple of powerful sentences. However, Paste claims that they select strong candidates from involvement in extracurriculars and organizations that shaped and refined their relevant skill set.
Cool Perks
"Having a consistent, guaranteed byline for three months, which can then be used to get other freelance opportunities in the future," Govert said.
"Being able to write about and review shows I'm excited about, while also being able to have interview opportunities I would otherwise not have had access to," Govert said.
"[L]earning the ins and outs of the online entertainment journalism industry," Savio said.
The Details
Paste provides a one-time $800 stipend to all interns at the completion of their internship.
Interns have very slim chances to get accepted without any academic, extracurricular, or professional experience.
Academic credit can't be awarded, but Paste can fill out paperwork for internship course credit.