Every author wants to have readers, but it's never quite easy to figure out where to start. Your blog gets decent readership, and your mom loves the articles you write for your school newspaper—but now that you're rapidly approaching adulthood, it might be time to see what a career in writing actually looks like. Get a taste of the real world and gain some useful experience at any one of these awesome internships for writers.
1. Associated Press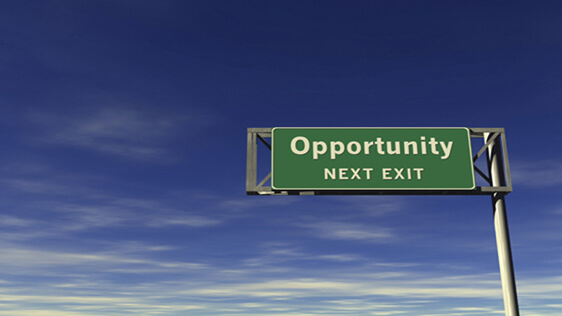 For 20 hours per week, writers get to work with one of journalism's major players. While interns do work for free, they get to cover some of the biggest news and most important current events in the journalism field. Most interns at other places collect coffee or file papers, but if you're selected by the AP, you'll be reporting for one of the most-read news sources in the world and have your words read worldwide. Not a bad way to spend the summer.
2. Texas Tribune
This digital nonprofit news organization teaches interns all about how a 21st century newsroom works. Interns blog with a team of experienced and hardworking team members, and they also help out with video and developing apps. Writers get $2,000 in 10 weeks and intern work has even appeared in Texas editions of The New York Times.
If you get this internship, however, expect to really work. Where other writing internships help newcomers touch up their skills, here they expect you to be right there, jumping head-first in the action. If you like to get into the field immediately, The Lone Star State is where you want to head.
3. Scripps Howard Foundation Semester
Located in Washington D.C., writers receive free housing to work with the Scripps Howard News Service. Just four blocks away from the White House, writers rub shoulders with members of the Capitol, the State Department, the Pentagon, the Washington Post and more. They also receive $1,900 in addition to their housing. That's right—some internships expect you to find your own lodging, but here writers are given furnished apartments paid for by Scripps. This is in addition to the money you get for your work. There's a reason why Scripps is the foundation of journalism studies today.
4. USA Today Collegiate Correspondent Program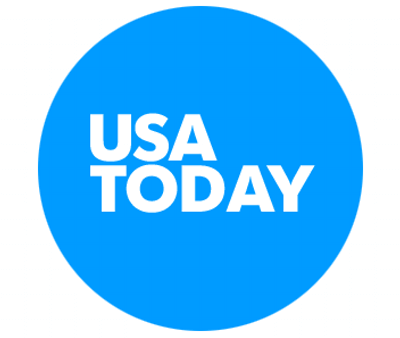 You pick your own hours to work with this program. If that wasn't juicy enough, you'll participate with some of the most innovate and media-focused correspondents of our day. Writers are expected to hand in 16 articles, for which they'll receive $350 each. They learn what writers need to pitch, report and research top-tier stories. Not bad for a mere semester.
5. Wall Street Journal
Under divisions in New York, Detroit and Atlanta, the Wall Street Journal has young writers work with some of the most notoriously accurate reporters in today's business. With a $700 pay per week, writers should expect to commit. It's hard to imagine a writer not retaining at least one useful skill from this exclusive program.
6. Junior Writers For International TV Series
Those writers who desire to dip into the TV field should look here, where they can help develop a pilot episode for an upcoming TV series. These junior writers work creatively with a team of international scriptwriters to research material for the story and help in their creativity. The program is based more in the UK, however, and payment is agreed upon after a brief introductory interview. There are screenwriters based in the U.S. too, though. The program is specifically looking for writers with interests in myths and legends, and in a day and age where Game of Thrones reigns on the tube, it's hard to imagine this not taking at least a few writers' fancy.
7. The New York Times James Reston Reporting Fellowship

You'd be hard-pressed to find a journalist or writer who would turn down their byline in The New York Times. And, of course, this is an honor only the select few and the most talented hold in their careers. An internship here gets you $1,000 a week, and in just two weeks, writers use their skills and talents alongside senior reporters and editors to work on what's widely considered the best paper in the United States. You go to their workshops as well, and in turn produce content that puts you in the heart of New York City with over a million digitally-subscribed eyes able to look at your work.
It also doesn't hurt that you get to work for pay in a thriving city for writers. Just a little extra incentive.
8. The Washington Post
Over the course of 12 weeks, journalists and young writers get the chance to expose their talents to one of the oldest papers in the country. Writers take photos, edit copies, produce graphics and design pages, and also work with some of the best journalists and media heads in the world. They also have the nation's capital as their stepping-stone, for that matter. Writers get $750 a week, which isn't too shabby, and have a great addition to their resume. If politics is your bag, there's no better way to write about it than to get into the cornerstone of where our leaders push their bills and promote their names.
9. The LA Times
If you love arts and entertainment just as much as you love hard reporting, definitely look into the LA Times. For $700 a week, reporters work on the various fields inside this paper, be it editorial pages, photography, the website, sports, business, arts & entertainment, design or more. Just like Washington D.C. is the place to be for political-reporting, L.A. is the place to write about the latest in film, television and pop culture. If you want to try your hand on the red carpet or drive the scorching streets of the City of Angels, then send your application to this publication.
10. Google Journalism Fellowship
[youtube http://www.youtube.com/watch?v=9No-FiEInLA&w=560&h=315]
As prestigious as NYT may be, it's hard to beat Google when it comes to cutting-edge journalism. Writers with an interest in technology should look into Google's program, where they'll get $8,000 for 10 weeks, and $1,000 for travel stipend. They'll team with the Internet empire over the summer as they learn about what's in store for the digital age. It'll be an unforgettable experience that's sure to make employers turn their heads. Let's not beat around the bush here. This is Google, the website which may very well run our lives at the rate they accelerate. You are working with the pinnacle of modern day technology, and you get paid handsomely for doing so. Many, many people apply for this position, but that shouldn't deter you too much. You never know. You could end up Mountain View one day.