A major that offers a course in Backpacking, Rock Climbing and Outdoor Adventure Education? Our dreams have finally come true. After the fun and games, the Recreation, Tourism and Events major also teaches students the management side of recreation. Don't worry, this major isn't just for those who want to be the next Leslie Knope—you'll have more options than just working for a Parks and Recreation Department. If you love coordinating events for nonprofits, engaging people in activities (dodgeball for the win) or taking tourists on a wildlife adventure, then you may be the perfect candidate for an RTE program.
What You'll Be Doing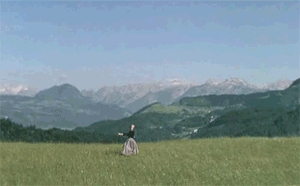 The real question is—what won't you be doing in this major? The curriculum's classes teach you everything from how to manage employees and make a budget for a hypothetical organization to how to create a community center's adult baseball league and design a fundraiser event. Better yet, you can enroll in a Canoe/Kayaking course (yes, that's right), while taking History and Philosophy of Recreation, Leisure and Play. "[S]tudents will manage facilities and programs that enrich people's lives in their leisure time and to make these programs fulfill the benefits that people expect," said John Crossley, FSU's Coordinator of the Recreation, Tourism and Events Program.
Upsides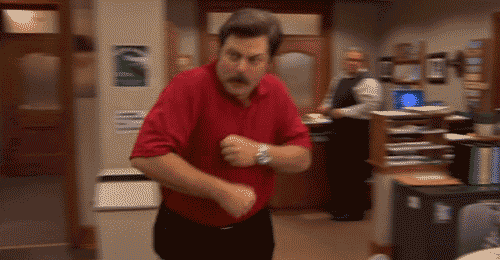 1. "[The major] really gives a graduate a broad understanding of the Recreation and Tourism industry. I know a few other students from my graduating class who have found their careers in totally different sides of the industry than I have. I am working in the nonprofit side, while others are working directly for service-providing industry like hotels, resorts or sports organizations. I think that we all had a different goal with this program, and a lot of us have been able to find immediate job placement in the fields which we enjoy." – Patrick Stewart, Florida State University 2015, Sports & Events Coordinator at Panama City Beach Convention and Visitors Bureau
2. "The major is so flexible and fun. You can go from resort recreation to non-profit events to working for the TDC. As the industry evolves this major evolves with it. It will never be an 'obsolete' major." – Laura Cheseldine, Florida State University 2013, Development Specialist at Covenant Care
3. "Waking up every day to my new career [after graduating]," – Eileen Newsome, Florida State University 2015, Event Assistant NP Pier 60 Sugar Sand Festival
Downsides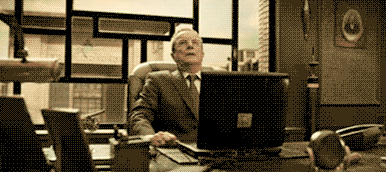 1. "There were a few classes that we had to video-conference while in a classroom. I felt that even though we were getting real time instruction, the professor seemed distant and it was difficult to get the extra help that you may need. Where I found this to be a weakness, others may have found this to be helpful." – Patrick Stewart, Florida State University 2015, Sports and Events Coordinator at Panama City Beach Convention and Visitors Bureau
2. "This field can be competitive and entry level in Florida. And it can also be seasonal with the tourist. Networking is key to advance in this field." – Laura Cheseldine, Florida State University 2013, Development Specialist at Covenant Care
3. "I'm not sure it gets you too much further in the career by having a degree than just working your way up from being a counselor at a Rec center or a starter position. I was worried I would waste time and money to still have to start from the bottom. The management portion was definitely more relatable to real world jobs." –Florida State 2014, RTE Minor
Career Opportunities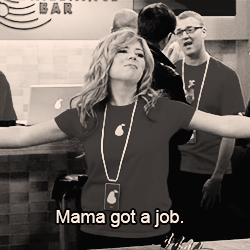 1. Recreation Director
This job is right up the people pleaser's alley. Recreation directors organize and coordinate services of programs like summer camps, after school programs or fitness classes to meet that facility and community's needs. A recreation director oversees and plans summer camps at recreation centers, hire counselors and supervise the campers' schedules. This position requires a hefty amount of planning and brainstorming creative ways to please rec members, while also managing employees to carry out these services and programs.
2. Event Coordinator
Planning a mixer for your sorority and organizing a fundraiser for your philanthropic school club may have come in handy. If your friends or classmates roll their eyes at your constant need to organize, an event coordinator position might be your calling. Event coordinators plan events for just about every kind of organization, whether a promotional event, charity event or even perhaps a "just because" celebration. Event coordinators often find themselves doing PR or collaborating with a marketing team to spread the word about the special occasion.
3. Tourism Service Manager
Are you passionate about a city or a charming small town? Tourists depend on tourism service managers to know the ins, outs and best hot spots of their vacation spot. They may also be responsible for event planning and producing guides about unique attractions around town. Tourism service managers constantly communicate with national tourism organizations or visit tourist attractions themselves, while also publicizing and marketing the place they love to talk about.
4. Sports Coordinator
Remember when you played baseball at the YMCA on the "blue team"? Those leagues didn't appear out of thin air—a sports coordinator organized the leagues, teams and games. Sport coordinators also hire and train coaches, recruit players and team sponsors, promote membership and raise awareness for their programs. Sports coordinators are the bread and butter to your childhood memories of competing in soccer tournaments every Saturday morning.
5. Activities Director
As an activities director, you can work on a cruise ship, at a recreation summer camp or even at a retirement home. Whether you find yourself organizing activities for youth or for people who just want to play bingo, you'll be responsible for coordinating and planning activities that engage and stimulate participants. Activities directors make members' lives more fun, sociable and captivating.