Get paid for the art you create and become a professional painter! This profession means a variety of artistic things, and you'll find many different sub sections of painters as well. Some painters use mediums such as watercolor, oil paint and acrylic paint to create their masterpieces. At the end of the day, becoming a painter involves much more than just a brush and a canvas. And hey, a lot of painters work as their own boss—which sounds like the dream!
Before you dedicate your life to creating art, read on to hear from professional artists about what it's really like.
What Does it Take to Become a Professional Painter?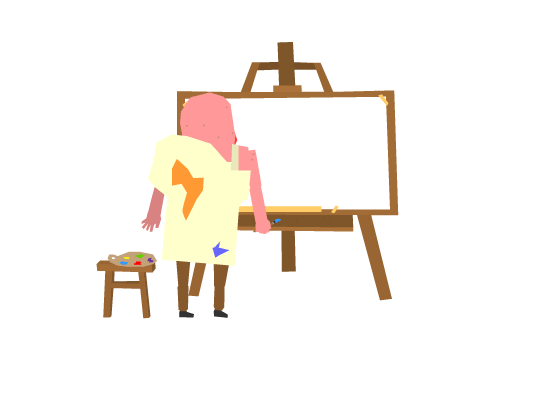 Unlike a lot of professions, becoming a professional painter does not require special education requirements or licensing. Choosing an artistic profession has grown in popularity in recent years, and in turn more schools and universities offer majors or minors in studio art. If you want to follow an art career, you can choose from one of 300 accredited fine art schools in the U.S. today dedicated to producing professional artists. However, you do not need to go to an art school to become an artist; another track you could take is a fine art major.  
Majoring in painting also helps you develop foundational skills as you work with a teacher who dedicated their career to professionally teaching art. Artist talent does not come solely from the art classroom, and lots of professional artists go the self-taught route. It may come as a relief to some to know you don't need to spend extra money and years working towards an elevated degree. Becoming an artist isn't easy; it does takes a lot of self-motivation and trial and error. Another popular major with artists in art history. Some schools may not have adequate or any art classes at all, so art history represents a great alternative to a fine art major. You even dabble in the classics, where you can learn the ins and outs of the great artists of the past.
"I actually studied art history in college and didn't know til years after my undergraduate career that I wanted to be a painter," landscape painter Lila Berlin said.
Choosing an art history major also helps you figure out what medium you prefer and what style of art feels most interesting to you; art is subjective! Although you don't need to get a special major or certification to be an artist, it is much more than just creating the art. Some other things you participate in as an artist include attending juried shows, finding clients and marketing your work in an increasingly digital world. Maintaining an online presence through a website or Instagram page is a great way to show people what you have to offer. You must also apply to galleries and manage inventory. Having transportation or shipping access is necessary, and sometimes an expense! 
What You Should Know About Becoming a Professional Artist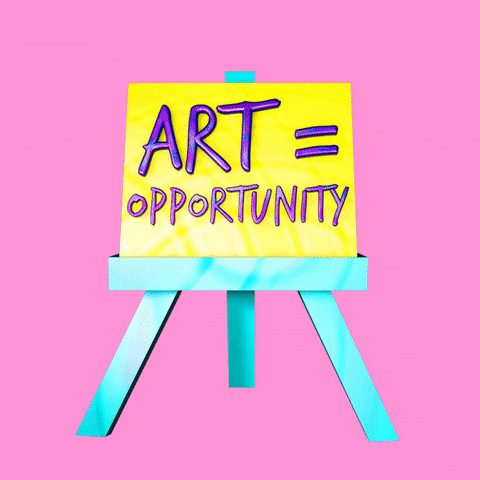 Talking with professional painters uncovers some of the key things that you need to know before embarking on a professional artist career. All painters create unique work and live different lives, which makes it hard to say the profession is consistent. No one can recreate a painting perfectly, but that's part of the fun! Being a professional painter means you will have a range of earnings and a range of time expected to work. Everyone can agree that being an artist means way more than the time you spend in your studio. Hearing from professional artists will help you learn more about what it's really like to become one yourself.  
Q: What income will you earn as a professional artist? 
A: "Hard to tell! Many artists earn very little from their artwork, which is why so many also teach or pursue another line of work in addition to selling their art. But those who become famous can sell hundreds of thousands of dollars of art in just one show, and their annual incomes can be in the high six figures, or more," Berlin said.  
Q: How much will you be expected to work as a professional artist?
A: "To pursue a career as an artist, it's essential commit to the pursuit of art and design. It's a way of thinking…you are always striving 'to make' or create. The role of an artist is that you are always working; if not in a studio, a shop or office, then you must think about your work while reading and researching. Going to look at art in museums, galleries and artists' studios become essential ways to digest results. It's a continual and ongoing process. You cannot turn it on or turn it off," painter Candy Barr said.  
Q: What do future potential painters need to know about the future of the art profession? Is it growing, declining or evolving in your opinion?
A: "The art world is constantly evolving, which includes growth and decline as trends and technology change. As a decorative painter I've seen so much difference in 20 years. I'd say the most successful people work with those changes— like turning their decorative finishes into wallpaper to meet the demands of the trend," Tasha Cough, a decorative painter for over 20 years, said. 
Skills A Professional Painter Needs to Have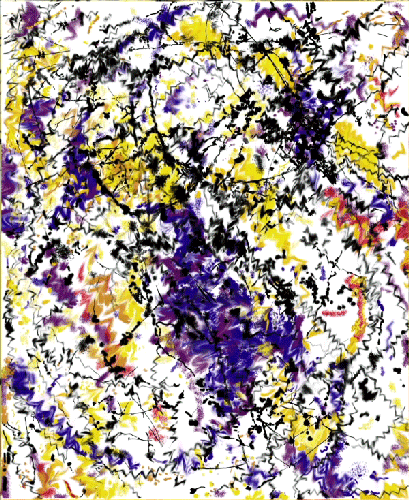 Becoming an artist comes with learned skills and talent. Some of the most basic skills an artist needs to master include aesthetics, including how to compose a visually pleasing piece for someone to buy. Additionally, artists must have good spatial planning, great visual knowledge and the ability to put themselves out there quite a bit to get noticed. Dedicating yourself to your passions takes vulnerability, and it isn't easy to do so! Participating in juried shows represents a crucial step in the journey to professional artistry. Juried shows require artists to apply to get in. Essentially, they need to build an online portfolio of the work they want to show, and then get accepted or declined from the show. Basically, artists need to have a hard shell. Getting denied is part of the profession, and it does not mean you are a failed artist.  
What's It Really Like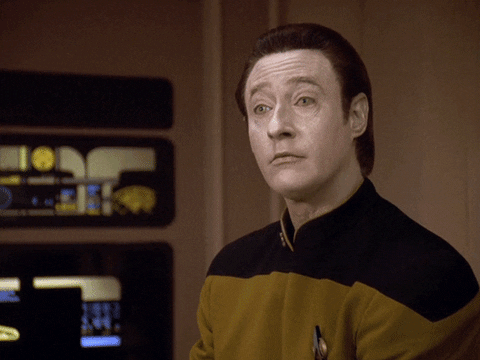 Although becoming a professional painter does not come with immediate security (which can be intimidating), the fun reward of selling pieces and doing something you feel passionate about can outweigh the negatives.
"Working as a professional painter is fun! For me, the best part is that every day is different, bringing new challenges and allowing personal growth through curiosity and exploration," Berlin said.
It's hard to fall into a routine when you constantly create new work!
"Being a professional painter is a lot of things," Cough said. "I enjoy the freedom of having a job that is not a nine-to-five or at a desk. My projects are all very different and my clients come from different places, so it's rare that I am bored. It's rewarding to take on challenges and create."
Being a painter means you must constantly think of your passions and your clients' needs, as well as how to create art that aligns with both.
"Integrity in the work stands out," Barr said. "Pursuing an art career evolves out of authenticity of your work."
Painting and artistry feels like an extremely personal career which can involve a lot of challenges, but the merits prove rewarding. If you want to pursue a career in painting, always stay true to yourself. You probably won't become famous overnight, and that's alright! Art isn't about fame—it's about expression.