You're that person walking around a museum for hours by yourself. Your dream vacation would be to visit the Louvre (for the fourth time). You love and appreciate art, but don't necessarily want to create it yourself. If this sounds like you, you were born to be an art history major.
What You'll Be Doing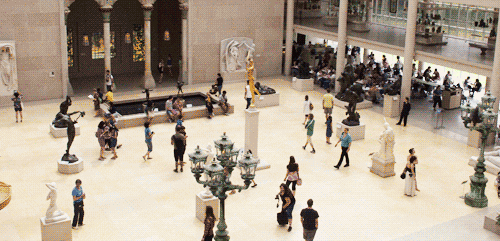 There's more to the art history major than prancing around galleries. Art was around even before writing, so it has an incredible cultural impact. Art history majors trace the evolution of art from prehistoric marks in caves to the latest graffiti. Classes focus on specific time periods or geographical areas. And you better like writing, too, because there will be massive numbers of papers on your favorite (and not-so-favorite) artists and their work. But don't worry, you'll get to do plenty of those prancing museums trips, too.
Upsides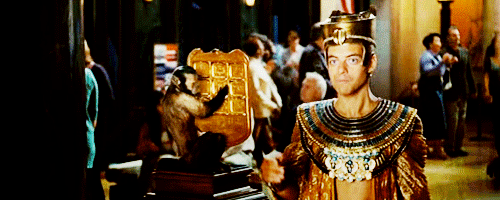 1.  "Art history gives you a means to accurately describe what you see not only in museums but on television, the internet, advertising, etc. It is fascinating to analyze how our society has progressed in terms of the way people and things are represented in media and how that reflects our changing values." – Keith Lebel, Boston College 2015
2. "What I love about being an Art History major is the versatility of the field. Art History majors can study everything from ancient Greek vases and Egyptian funerary monuments to medieval stained glass, Renaissance painting, Romantic landscape design, neo-classical architecture, modern collage and video art. It intersects with various disciplines, like History, Theology, Archaeology, Philosophy and literary studies. Whether your interest is in theory or practice, or both, there is always something new to discover." – Merel Groentjes, Leiden University 2006, Emory University expected 2016
3. "Art History gives you a good set of analytical skills and writing skills. It involves thinking about images and transforming that from one format to another, translating from one medium to another. That ability and the way it teaches you to think is one of the best skills that Art History gives you." – Eric Green, University of Chicago 2014
Downsides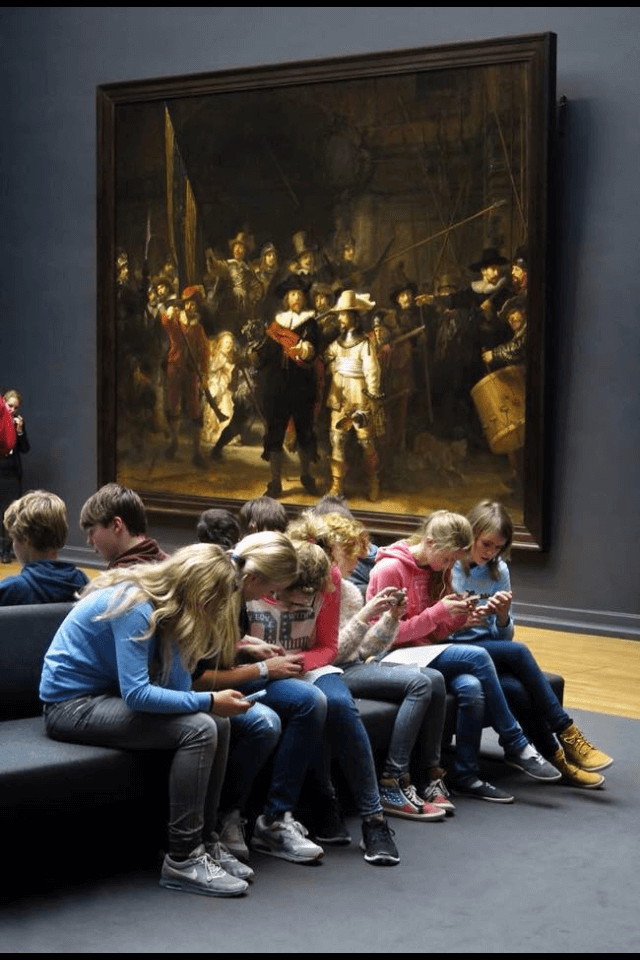 1. "Art history requires a strong visual memory. In preparation for exams, you will spend hours learning images and storing all of the information they offer. For me, it was easy to feel over-saturated or overwhelmed with the sheer number of pictures in my head at one time." – Keith Lebel, Boston College 2015
2. "Some people think that art history is a hobby rather than a serious academic discipline. I have had to explain on a number of occasions that art is not merely the illustration of text but has a language of its own, that I cannot draw for the life of me (I am not an artist), and that I do not know how much a Ming vase might cost to buy (I am not an art dealer)." – Merel Groentjes, Leiden University 2006, Emory University expected 2016
3. "Especially outside of any arts related field, Art history doesn't get you much. Art History degree limits you from jobs that might be more analytics focused. A little bit of a detriment, but not as much as people make it out to be." – Eric Green, University of Chicago 2014
Career Opportunities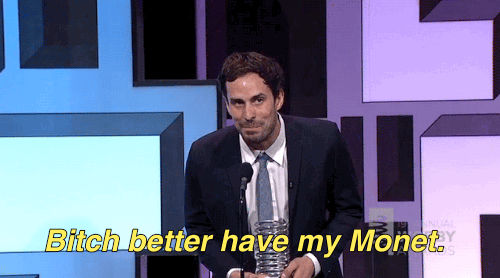 Though people scoff at careers in the arts, there's actually plenty of opportunity with a degree in art history since it's so interdisciplinary. Aside from your vast knowledge of art, your analytical skills and attention to detail will bring you a long way.
1. Curator
As an obvious career move for the art history major, a curator lines up with your vast skill set. Curators are responsible for a museum or gallery's entire collection of art or artifacts. They have to find new things to add, preserve the old ones and sometimes even write publishable material about them. Curator jobs can be found at any place with art, from someone's basement to the MOMA.
 2. Archivist
Not the most common job, but it's super cool. Archivists have to find original material and keep on record in places like the National Archives or smaller archives at universities. They immerse themselves in ancient documents, photos and art, so art historians fit like a glove in a job like this.
3. Arts administrator
Arts administration is becoming an increasingly popular field, with people from all across the broad category of "arts" getting jobs like this. As an arts administrator, you'd be focusing more on the promotional or management side of the museum or company. Even though you don't have a business degree, you can provide lots of info about the arts themselves, which is valuable for any company dealing with the arts.
4. Antiques specialist
Like the Antique Roadshow, but probably not on TV, antiques specialists analyze and assess antiques. Many antiques are paintings or small artifacts, which calls for art history majors. The analytical skills and historical background that art history majors have can come in handy even when figuring out if that that old stool is really worth anything.
5. Art teacher
This job could mean anything from an elementary school art teacher to an art history professor at a prestigious university. You could take a couple education classes or a full-on doctoral program to steer you in that direction. An art teacher is a solid career to use everything you learned in your major, and maybe even help encourage others to go into it, too.