Thousands of students, often at the urging of their universities, fled back to the relative safety of home during the early stages of the novel coronavirus outbreak. But what about all the students who have remained on or near their closed campus? The pandemic has turned the lives of these college students upside down, and many are struggling to stay occupied and motivated.
If you're stuck in your college town, the good news is there are still plenty of ways to pass the time and seek out some happiness — perhaps even joy — amidst this extended quarantine. Social distancing does not have to mean social isolation or locking yourself in your room.
If you're stuck at home, read on for some ideas on how to get

safely

out and about.
Lots of businesses are more or less shut down, but this may give you a chance to switch up your routine for the better.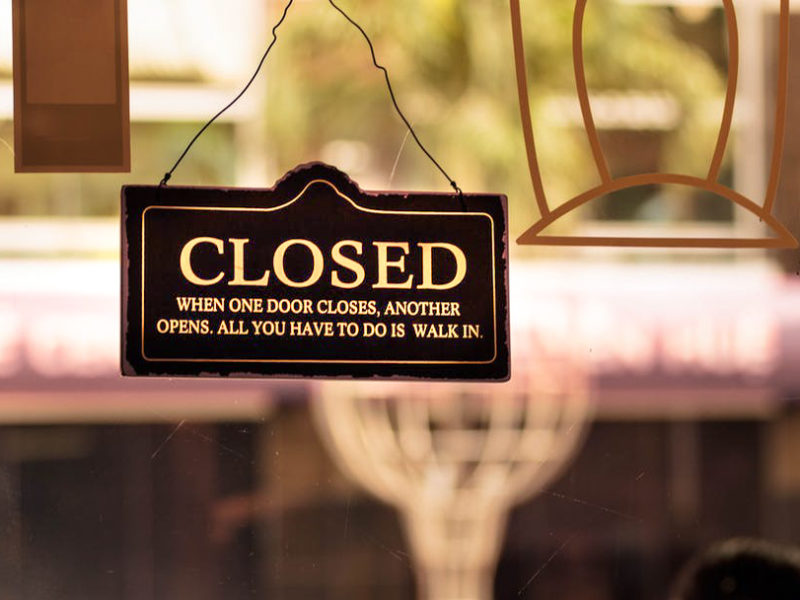 Your average college student loves plopping down into a seat at a coffee shop and popping open their laptop. College students also love finding that perfect secluded spot at the campus library and making it their home away from home. But now the coffee shop and library doors are shut and locked, along with many other establishments students visit as part of their daily routines. The good news is, there are still ways to get your coffee and plop down somewhere comfy – you just have to be a little bit creative.
"[Starbucks is] drive-thru only now, so I pay with the app and pick up my coffee that way. And instead of sitting inside and working, I drive over to campus and sit on the lawn of the Plaza of the Americas," University of Florida Jay Ioele said. "Studying outside is honestly better than what I was doing before." If there are no more finals to study for and you're tired of streaming videos or TV, you can always pick out a new book to take your mind off of quarantine. Find a sweet spot on campus — maybe a big shady oak tree or a deserted courtyard — and let your mind drift off into the world of fiction.
The quarantine clearly affects the mental health of many students, so we need to take action to break up the monotony. "At first, it wasn't that bad for people, but the longer the news has gone on and the longer they've been in quarantine, the higher their anxiety levels," said Dawn Warner, a licensed mental health counselor in Titusville, Fla. "I'm telling my clients to go outside, to live as normally as possible… to step away from social media and to not watch the news so much." We all want to stay informed, but it's okay to take a day or two away from what's going on.
Going for a walk is all the rage these days.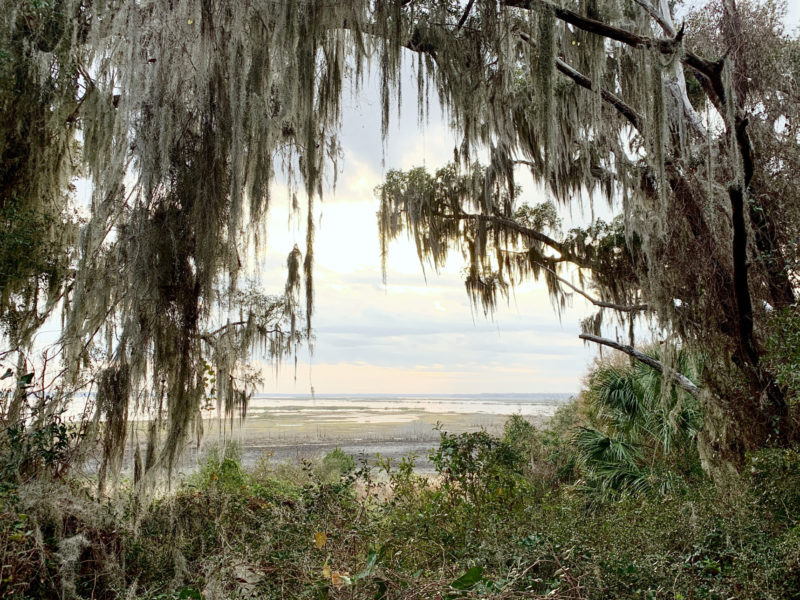 But don't just limit yourself to sidewalks — after so much time inside, mother nature is calling, and she has some refreshments for your soul.
Walkers and joggers have packed sidewalks across the country, if not the world. With millions of people cooped up in their homes, just walking out the front door and circling the block has become a national pastime. But the same routes can get old quick, and often the jogging paths and sidewalks are so crowded that people can't effectively social distance. The Centers for Disease Control recommends people stay at least 6 feet apart from one another; if you have to brush shoulder-to-shoulder with strangers on the sidewalk, then switch sidewalks.
However, in nearly every American city — and certainly in the vast majority of college towns — there are municipal or state-run hiking and biking trails. These trails are often wider than sidewalks, meaning you can effectively practice social distancing. But finding a trail to walk or jog has more to offer than just safety; the bright green and yellow sunlight filtering through the leaves is refreshing. The sweet smell of herbs and trees is calming. Before you know it, you'll be a couple of miles down the trail and totally blissed out. And remember, many trails allow biking, skating or even carving it up on a scooter.
Use this time to explore your town or city and a new route to walk.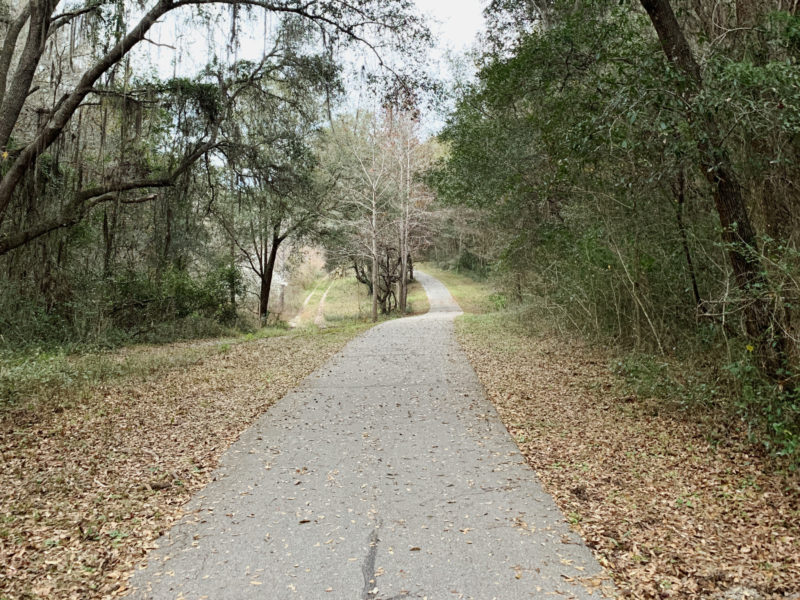 Switch up your daily walk around the neighborhood. "I love [the Hawthorne Trail}… I've always biked on it a bit, but I mainly was just biking to and from work," 26-year-old Majd Afghani said. "Now that I'm not commuting, I really have this urge to get outside and go for long rides. The other day I biked the entire trail, and when I got back home, I was totally beat, but also totally refreshed. It's just… I don't know how to say it, but it gets me away from my phone screen and the four walls of my room." Staring at a screen (laptop, TV, cell phone, whichever consumes the most of your time) gets old quickly. Make a change now that the world is allowing us to distance.
Therapists are saying one benefit of going outside is that it gets people away from our phones, TVs and computers. With so many people seldom leaving the house, reports of phone usage are way up. "Breathe, go outside, give yourself a chance to disconnect," Warner said. Allow yourself a day or ten to avoid your cell phone.
Find yourself a new workout routine. Football stadiums have long served the dual purpose of hosting games and hosting some grueling stair-stepping sessions. "I've never seen so many people at the stadium just working out," UF sophomore Brynn Price said. "It's great to see everyone out there… there's plenty of room, and everyone's constantly moving so no one is coming into contact." If you're stuck on your closed campus and tired of taking the same walks or bike rides, find out what trails are open in your area and if you can use stadiums for exercise. If you're looking for more information on how to stay physically and mentally healthy during this pandemic, check out College Magazine's detailed guide. Amping that heart rate up is probably the best available medicine for the quarantine blues.
Are you and the roommates bored?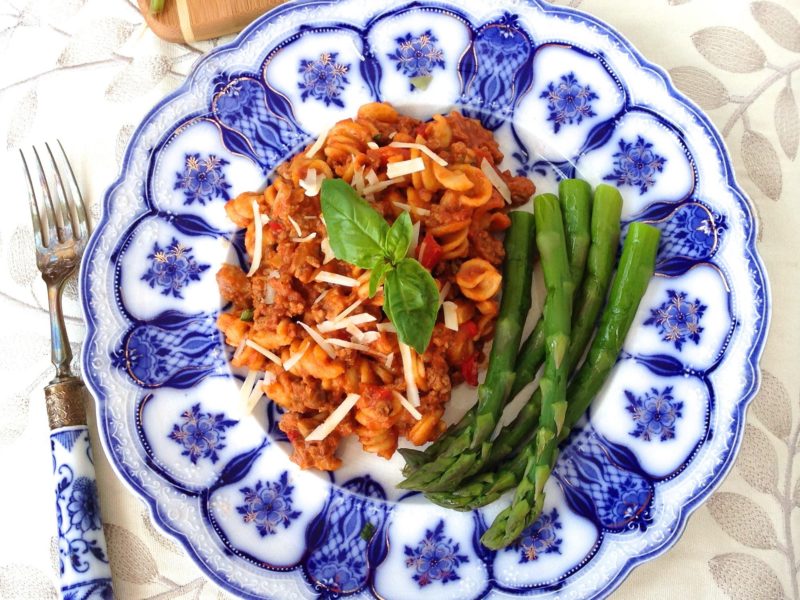 There are two reasons cooking has taken off as the new antidote to utter boredom. 1) Grocery shopping is a glorious diversion from the monotony of quarantine. 2) After returning home from the store, the recipe and newfound ingredients create something to actually do.
If you don't normally consider yourself a chef, you probably will soon. "Instead of just making fast meals I've been making a little more, like, 'gourmet' options; spending a little more time in that area," Price said. "The other day my friend and I were like, 'We really like bread from the Cheesecake Factory, but we can't go sit down and enjoy it,' so we made it here. We've made our own sushi now, steak and pasta, just things that will take more time to make so we're not bored," Price said. "It definitely gives you a sense of normality in these times; we're constantly stuck in the house… it feels some type of normal once you actually get in the store and you're not waiting in line anymore." Who knew going to the grocery store would be the highlight of your day?
If you've gone for too many walks and you realize you need some groceries, you can always find a recipe and go pick up all the ingredients and spend some time slaving away over the stove.
Building a routine that gets you out of the house can help keep a sense of normalcy during this truly abnormal time.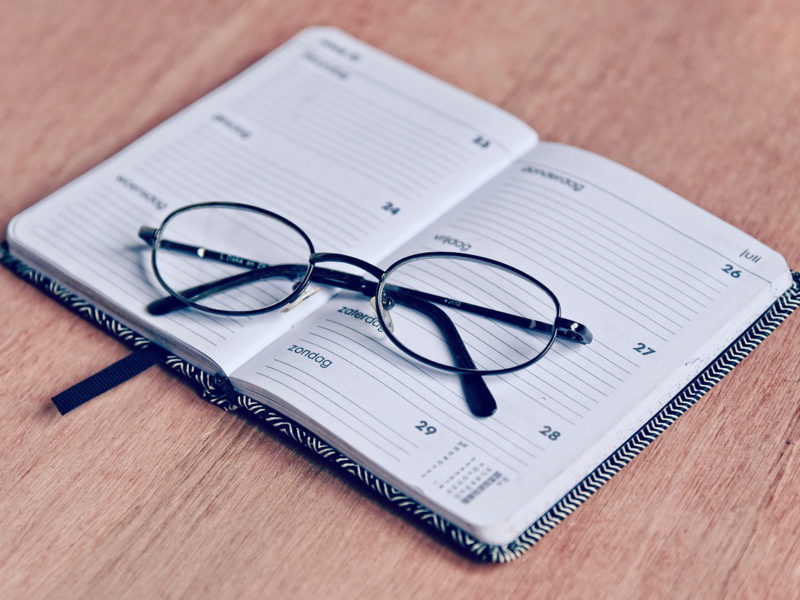 Before the pandemic, your routine was probably dominated by the places you went: school, work, library, restaurant, coffee shop, friends' houses, bars, etc. The harsh reality is that some of that has to change. School is already online; campus libraries are closed, and coffee shops are take-out only if they're open at all. What does a healthy routine that actually gets you out of the house every day look like? "If my people were at let's say a 5 on a scale of 1-10 for anxiety and depression, they've all increased just a little bit more. People are more depressed, a lot of anxious people are more anxious," Warner said. "Finding a new routine is really helpful, it's what we suggest during normal times for people struggling with some depression or anxiety." A balanced routine to Warner entails getting outside, making time to safely socialize, listening to or playing music, eating well, disconnecting from social media regularly, and limiting the amount of news you consume. With that in mind, here's a synthesis of the activities students mentioned enjoying during the pandemic plus some of the activities suggested by therapists.
WEEKDAYS:
If coffee or take-out is your thing, then make it part of your routine. While you're out, find a nice secluded spot to study, listen to some music or even just meditate. In the afternoon, you could make going for a walk, run or bike ride a regular thing. Hitting the trail–or the stadium–for an hour each day will go a long way towards staying sane. It also gets you around people (safe distance away of course) which, if you live alone, can boost your mood. Seeing all the other folks out walking and trying to escape the quarantine shows that everyone truly is in this fight together. In the evening, make it a point in your friend group to "meetup" and chat virtually if you can't be with each other physically. This is especially great for staying in touch with friends who have moved back home.
WEEKENDS:
Just because many of the usual college bars and restaurants aren't open doesn't mean weekends have to be a bore-fest of sitting at home. Many local businesses are coming up with innovative ways to entertain the weary denizens of the quarantine realm. For example, in Ocala, Fla., the Ocala Drive-In movie theatre is showing films such as "Back to the Future" and "Resistance." Pandemic or no pandemic, drive-ins ooze 50s cool, and at the moment it's a great way to get out of the house on the weekend. Check your local listings to see if any drive-in theatres are showing films. Going grocery shopping, while it is a satisfying diversion, should only be done as needed. During the week, you can look for recipes and meals you'd like to (attempt) making. Over the weekend you can make your weekly run and savor the fact you're hunting for those special ingredients that are going to give you something to do for the rest of the night.
Most important of all is to stay safe and ensure you don't unwittingly catch or spread COVID-19.
Always follow the advice of your local public health officials and be mindful of your surroundings and your community. Campus may be closed and some businesses may be shuttered, but that doesn't mean you have to stay indoors 24/7. Build up that healthy quarantine routine and who knows, maybe you'll come out of this pandemic in great shape and with some serious cooking skills. Perhaps you'll even feel more in control mentally and emotionally.
As you think about your plan for the days ahead, keep this advice in mind. "What we feed will grow. Whatever we focus on is what gets bigger. If we dwell on fear, it will get bigger. If we dwell on hope, our hope will get bigger," Warner said. Remain hopeful.