Stepping on the Memorial Glade seals will curse your GPA. On the bright side, rolling down 4.0 Hill can save it. Nearly every class starts on Berkeley time: approximately 10 minutes late. Need directions in Dwinelle Hall? Yeah, good luck with that. What you don't know as you step into the Berkeley zone? Cafés are the heart of studying and socializing at Cal. Nearly every student has visited a few and the caffeine-dependent practically live at their favorite spots. Need a way to navigate which one is for you?
We've got your coffee craving covered with the 10 best UC Berkeley cafes .
10. Starbucks on Oxford
The Regulars: Know-It-Alls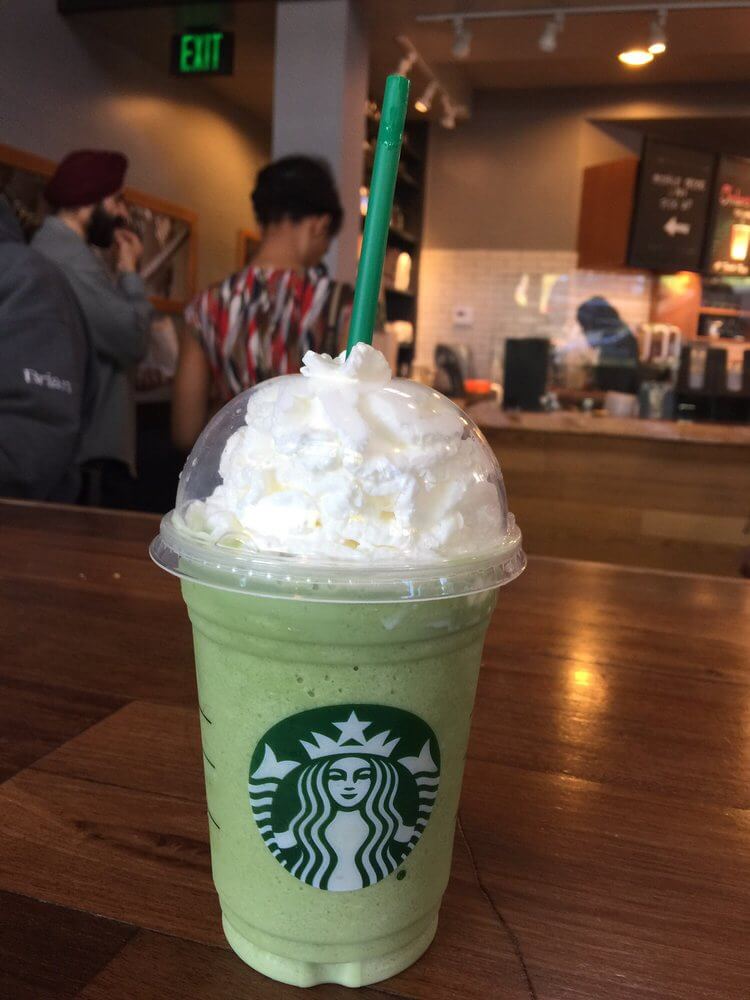 Sometimes comfort with a coffee chain really pays off when you don't feel like exploring the menu. If you're anything like me, Starbucks will be the first familiar and comfortable place you'll want to see when you're not used to anything else. Located west of the campus on Oxford street, the glorified coffee house provides speedy service and a second level for students to hang out or study. Though a bit on the pricier side (their small mochas typically go for $3.75), Starbucks does offer a familiar and refreshingly wide variety of items from their menu. The addiction becomes even further satisfied with the ability to pay through the Starbucks app on your phone. Gold member? Then you already know the drill. The ease of access and payment totally contribute to why the coffee chain is the largest in the world.
9. Peet's Coffee and Tea
The Regulars: Berkeley Born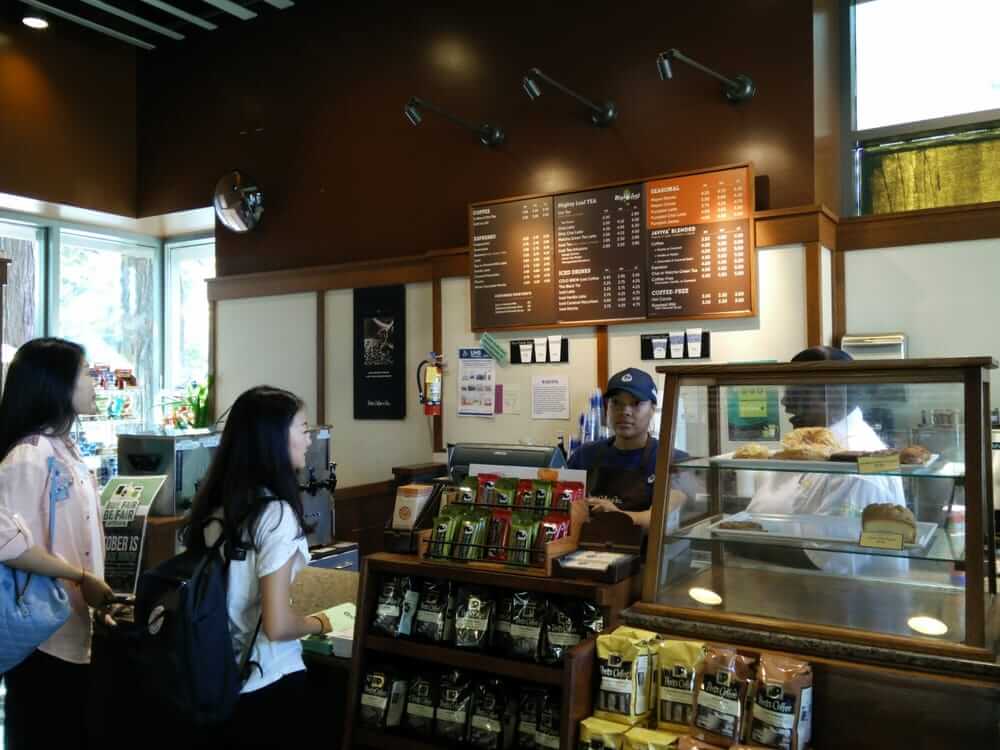 Every Cal student comes to know Peet's. In the era of A-line skirts and go-go boots, this shop contains roots in none other than Berkeley, California. For any Cal undergrad, tasting the finely roasted concoctions can be seen as a rite of passage. Drinking the iced Black Tie or the warm Caramel Café Latte of a company born near the very heart of their academic institution sure makes it taste even better.
8. Café Blue Door
The Regulars: Relaxed Homebodies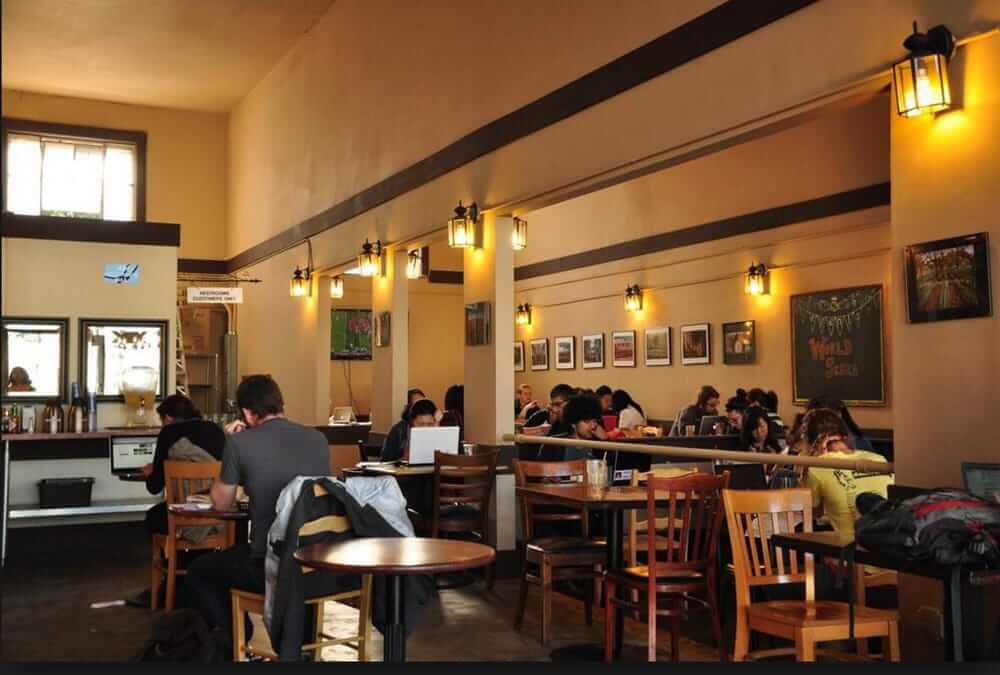 Looking for a homey and quaint place to sip your espresso? Café Blue Door serves well for the student who wants to snack while they study. Down Bankcroft and across the street from Edwards Stadium, this charming hub offers a colorful menu of different drinks, as well as bagels, salads and sandwiches. Get your hands on one of their most popular drinks, The Floor Coffee, an espresso topped with vanilla ice cream, caramel drizzles and sprinkled with crushed almonds. "The coffee's good. I think the best part about Café Blue Door would be their pour-overs. It's just a nice, warm place to be," Cal junior Zack Porter said.
7. Caffe Strada
The Regulars: Local Awe-Seekers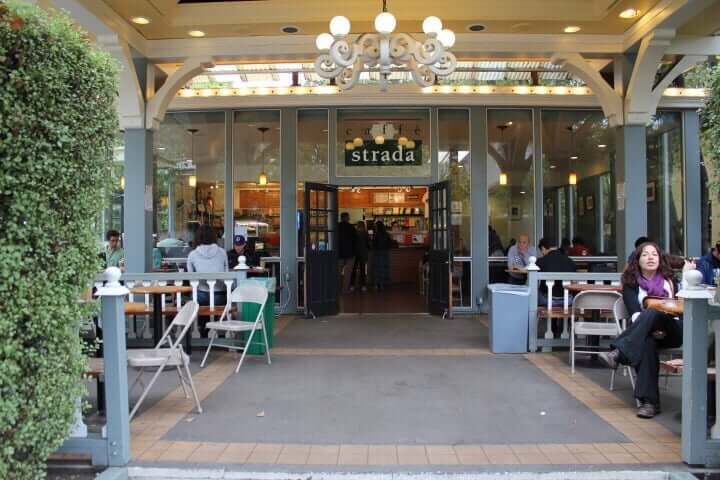 Want some outdoor seating and delicious dessert? Known for their fast service and quick bites, Caffe Strada also offers a patio, delicious menu items, Wi-Fi and a lot of space. Their prices are quite feasible, as they were generously tailored for Berkeley students. For around $2.50 you can get the fan-favorite pomegranate sparkler or a 16 oz. Mint Matcha Latte for $4.25. Shaded by a bunch of trees and Parisian-like outdoor seating, you can find this popular Berkeley cafés on the corner of Bankcroft and College Avenue. Watch the cars drive by, do some people-watching or see the day turn to evening while their fairy lights dazzle the area.
6. Au Coquelet
The Regulars: Art-lovers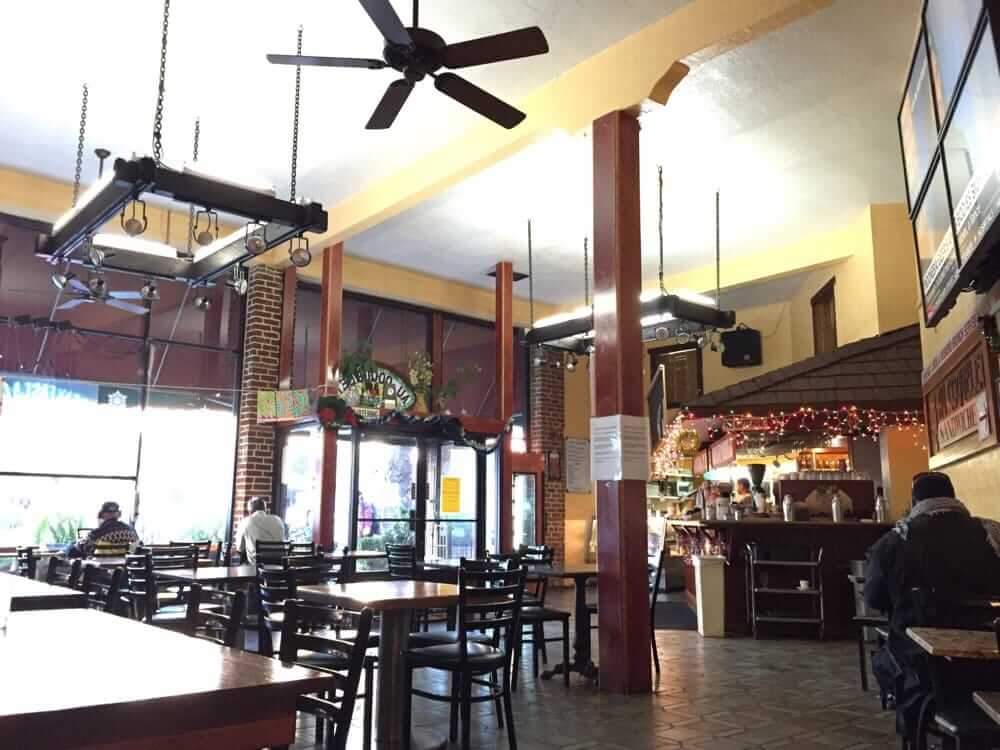 Craving a good ambiance? Au Coquelet isn't only a warm place to study, you can also submerge yourself into a creative atmosphere the second you take a seat. Lined along the slab of tiled bricks exist an array of paintings exhibiting different hues of a marbled galaxy. And of course, their menu offers tons of great drinks. You can grab an Orange Chai for $3.75 or some hot cider for $3.25. The staff exudes a personable and kind experience; you can even customize your drink with the barista depending on how rich and flavorful you like your coffee. You can find Au Coquelet on Univeristy Avenue to study or chill waiting for a spark of creativity.
5. Romeo's Coffee
The Regulars: Sweet-toothed Study Breakers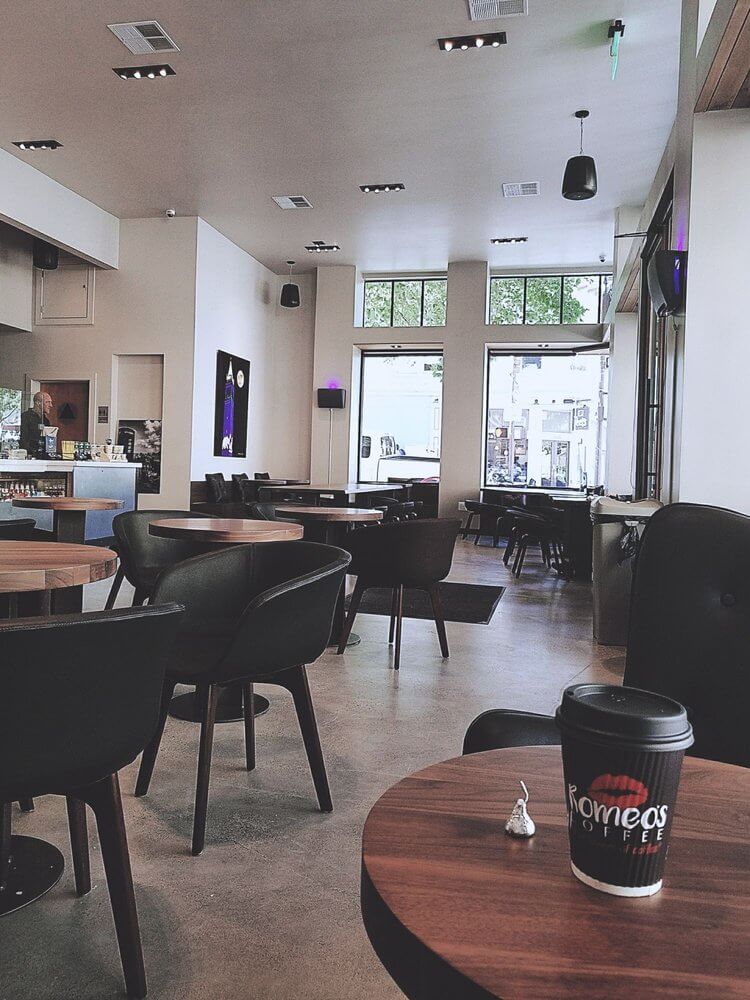 Want a coffee shop that mixes business and pleasure? Chic, airy and absolutely brilliant, Romeo's Coffee presents a themed café for anyone in need of a fun and seductively-named beverage. For instance, for around about $4.50 you can pick one of Romeo's Love Potions, like Lover's Sin, a combination of cookie batter and fifty shades of chocolatey goodness. Stopping at this coffee shop can give you and friends a well-deserved break. The drinks (totally #Instagram worthy by the way) present an array of different and very sweet flavors as well as sugar-coated frappuccinos that could make anyone feel dreamy. Want simple coffee or chocolate? They're just as delicious and moderately priced ($3 to $5). With every drink comes a Hershey's kiss just for you. This small chocolate serves as the cherry on the cake—coffee style.
4. Café Milano
The Regulars: Edgy Intellectuals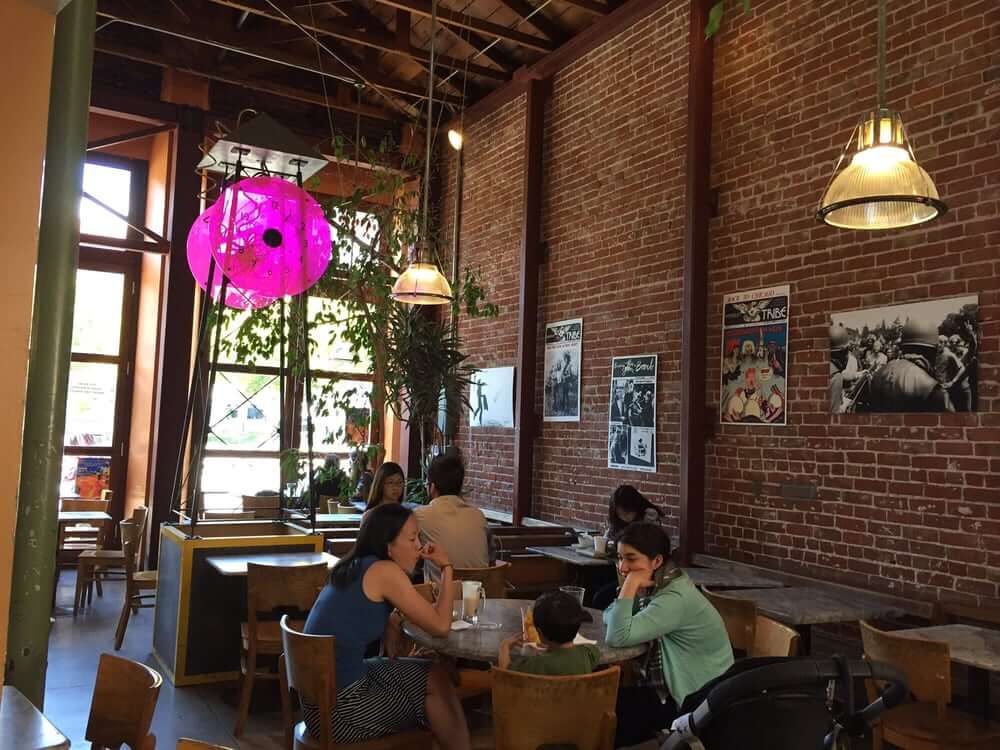 When in need of a mix of socializing, studying, sweets and skies, Café Milano presents one of the best hot-spots for you. Right on Bancroft along the University's south row lies Café Milano. The two-story shop offers dozens of sandwiches, pastries, teas and coffees. Known for delivering fast service and a lot of seats, Café Milano offers some of the most reasonably priced items. Some of their fan-favorite drinks include their hot-chocolate (around $3.00) and their variety of pastries, averaging between $2 to $3.50. Favored for the convenience and variety of flavors, Berkeley students come drinks and for the great atmosphere and skylight, too. "Their ambiance is positively excellent. Settling down with my cappuccino and croissant always help me set the mood for a good day of meetings or review," said Berkeley grad student Candice Stewart.
3. International House Café ("I-House")
The Regulars: Travel Bugs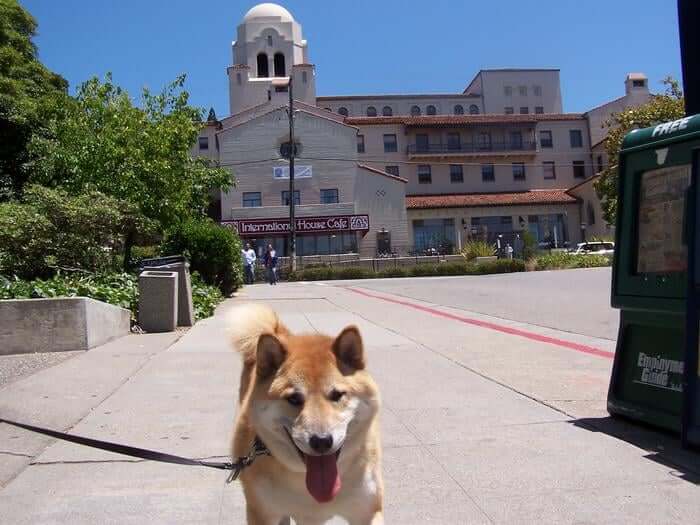 Want to travel the world for $3.25? Then look no further than the I-House Café. Colorful maps and portraits of foreign artifacts hang on the white walls. Every student who enters the café holds a different personality and background from the rest. Despite distinct accents, their smiles are universal. How so? The café connects to the whole of International House, a multi-cultural place of residence determined to give foreign students a program to live comfortably. These students hang at the I-House Café all the time, contributing to the diverse and culturally-rich atmosphere at Cal. "It's very fast-paced but it's exciting and there's a diversity here that you don't get to be a part of at other places," said Cal senior Tam Smith. I-House Café sits on a hill that gives you an awesome view of the bay area landscape through the entirely glass front wall.
2. 1951 Coffee Company
The Regulars: Cal Cause-Seekers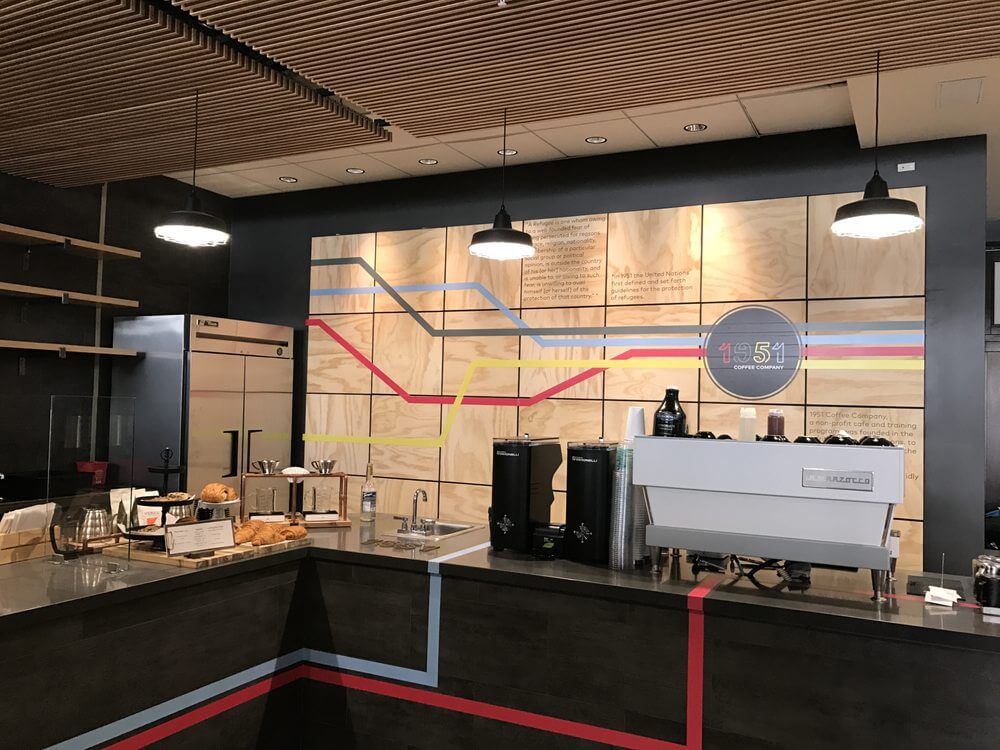 A popular combination at UC Berkeley? Coffee and a cause. 1951 takes these two passions and combines them. This coffee shop stands as a non-profit organization supportive of refugees in the San Francisco Bay Area. They provide refugees with job training and work while educating and maintaining an inclusive environment. "Aside from the rich tasting coffee and the best salted chocolate chip cookie, the cause they stand for is humbling. They hire refugees and help them and you can tell by stepping inside the coffee shop, they're so friendly and welcoming," said Berkeley junior Ruhya Rahimi.
1. Free Speech Movement (FSM)
The Regulars: Any and Every Cal Student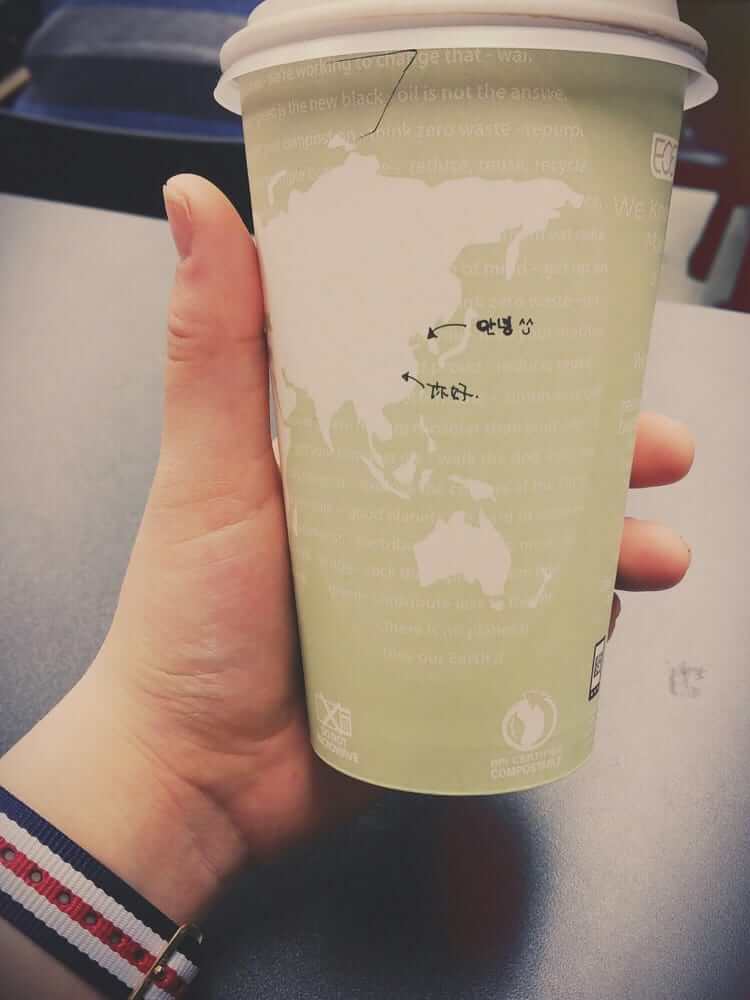 Located near Memorial Glade and connected to the Moffit Undergraduate Library, FSM exhibits the ultimate café for any Cal Sudent. The biggest on-campus café not only offers the greatest range of seating—from indoor chairs to the tables in the large terrace—but the café itself represents a cause dear to many UC Berkeley students. The Free Speech Movement represents the famous and massive student protest that occurred here in 1964. At FSM, you can find a diverse population of students studying or engaged in debates about a long-lasting moment in history. Oh, and the coffee's great too. Get a classic Americano for $2.25 or a traditional House Coffee for $1.55. "I love that FSM is at the heart of the campus so you can study or take a break while still being on campus. It's a great study place because you have easy access to coffee and snacks and can study at the same time. And the fact that it's so competitive getting a table resonates with how it always is at Berkeley!" Berkeley junior Bhavkaran Kaur said.