If social media has you feeling down, you're probably just following the wrong people. As toxic as your favorite platforms might be at times, there are plenty of influencers out there trying to make your feed a better place. Time to stop following accounts that make you feel unhappy and start curating your feed with self-care instagram pages to lift you up rather than bring you down. Positive vibes only here!
Here are 10 Instagram accounts to follow for self-care and positivity.
1. @sophia.joan.short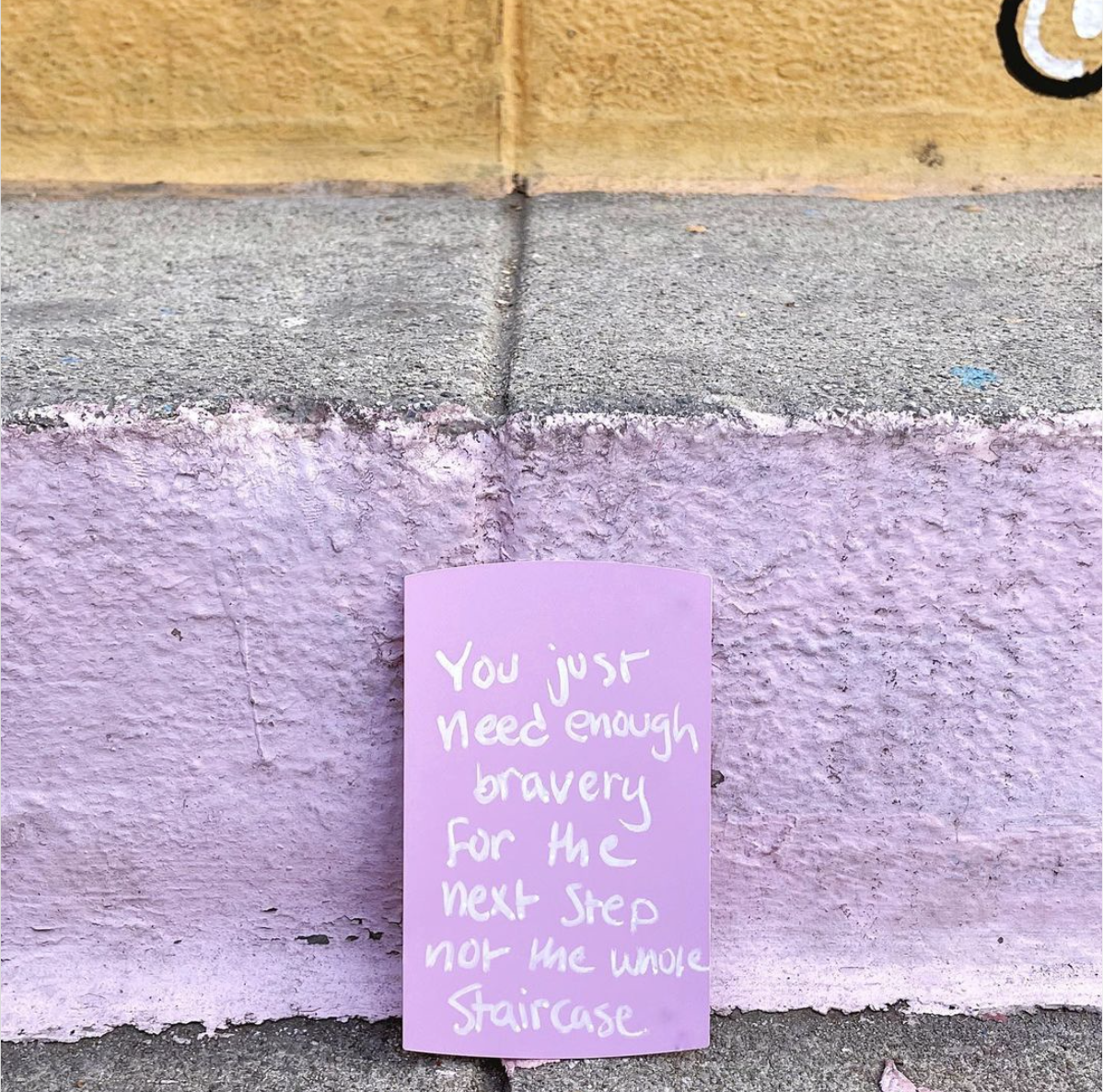 This yoga teacher and content creator describes herself in her Insta bio as "a human writing things to brighten your day." Sophia Short's creativity knows no bounds when it comes to using different mediums to spread positive messages. She takes your average text post to a whole new level by sharing motivational quotes that are written in marker on airplane windows, in letter beads on top of yummy foods and with stickers stuck to rolls of toilet paper. No matter what form these quotes take, you can count on every one to be pretty unforgettable.
2. @chazzle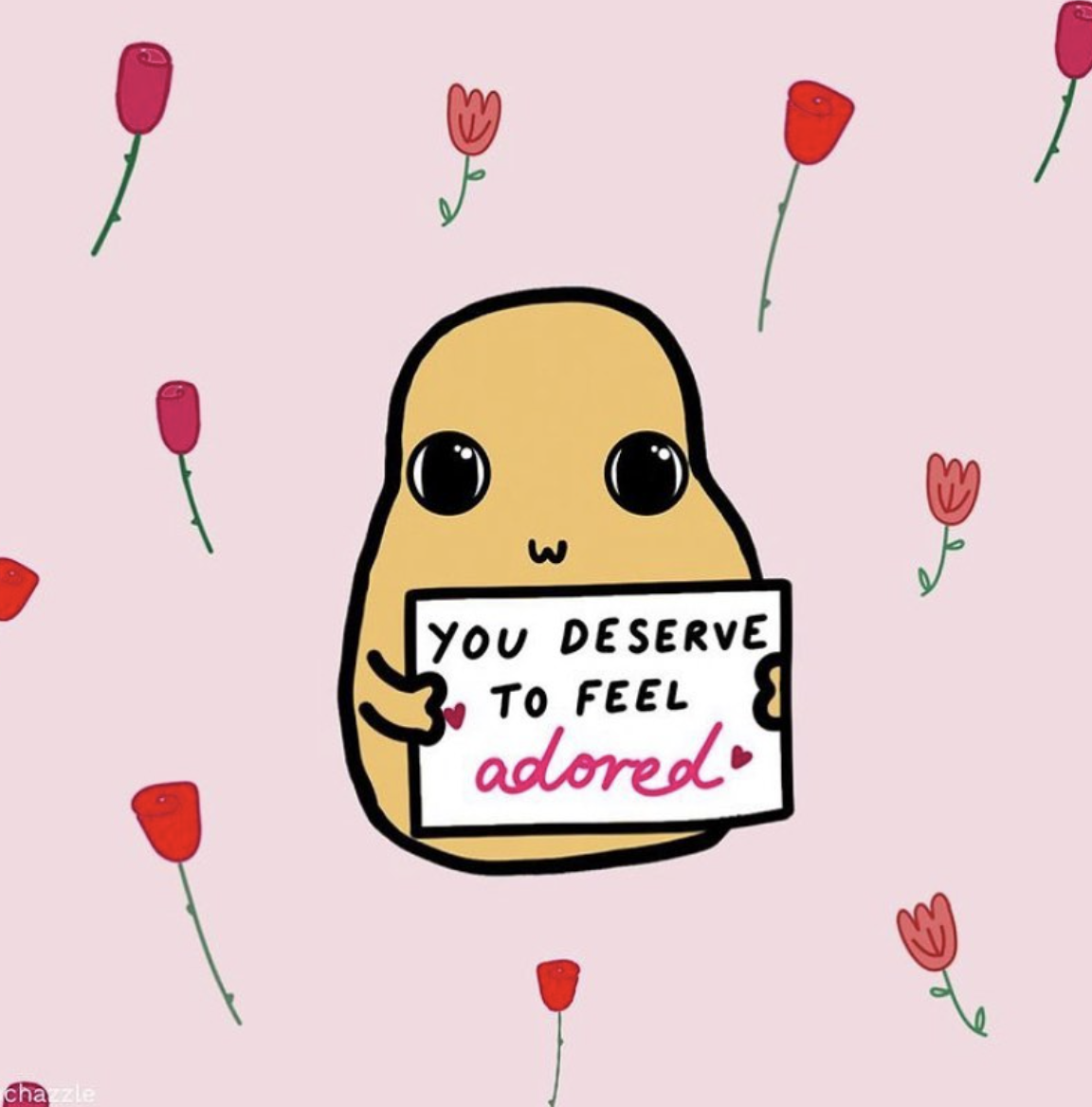 Looking for a new virtual friend to brighten your day? You need this adorable, smiling baked bean in your life. Give Chazzle a follow and this character will pop up in your feed on the daily to remind you to celebrate your successes, appreciate the simple things in life and more.
"I hope people feel happy when they scroll on my feed," creator of @chazzle Charlotte Rose Watts said. "Chazzle has become a kind of therapy for me, being quite an anxious person, and all of the themes and topics I feature on the page are things that I struggle with or deal with. So when someone leaves a comment or likes my post it's a comfort to me, as I feel like they relate to what I'm saying and gives me that 'we're in this together' feeling."
On Chazzle's page you'll also find a library of guides to help you through everything from body positivity to being alone to saying "no." For posts that are both wholesome and super relatable, check out Chazzle!
3. @beccaleepoetry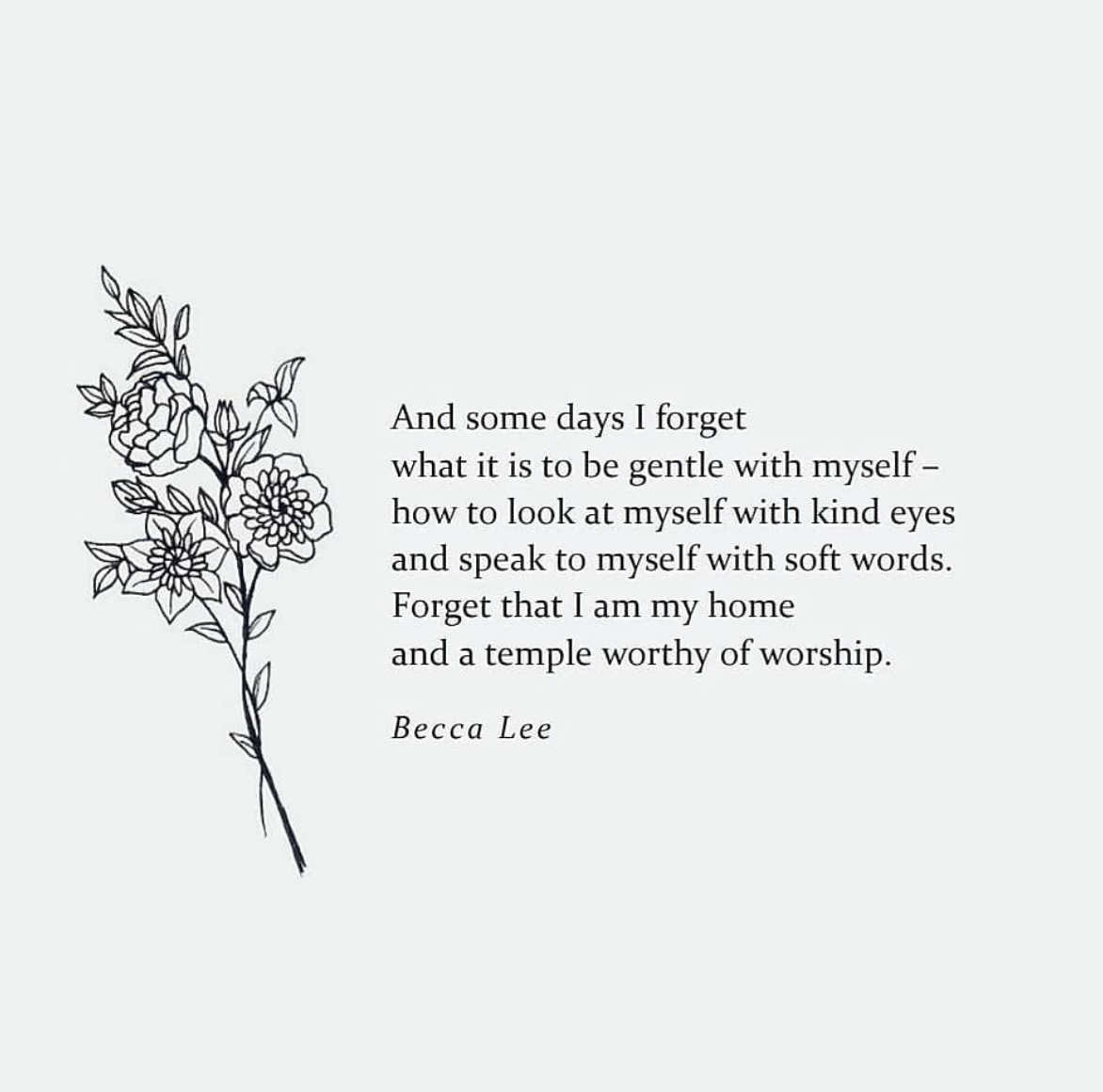 For any Insta poet fan who needs a little positivity in their life, Becca Lee's page is a must-follow. Reading Becca Lee's poetry and prose feels like a big hug reminding you that you're beautiful, loved and worth it! The quotes she posts are usually decorated with sketches of flowers, suns, moons and stars, making them perfect for reposting on your story or messaging to a friend who needs to prioritize self-love. If you want to keep her poems with you always, Lee also authored three poetry books, which you can find on Amazon.
4. @doodledwellness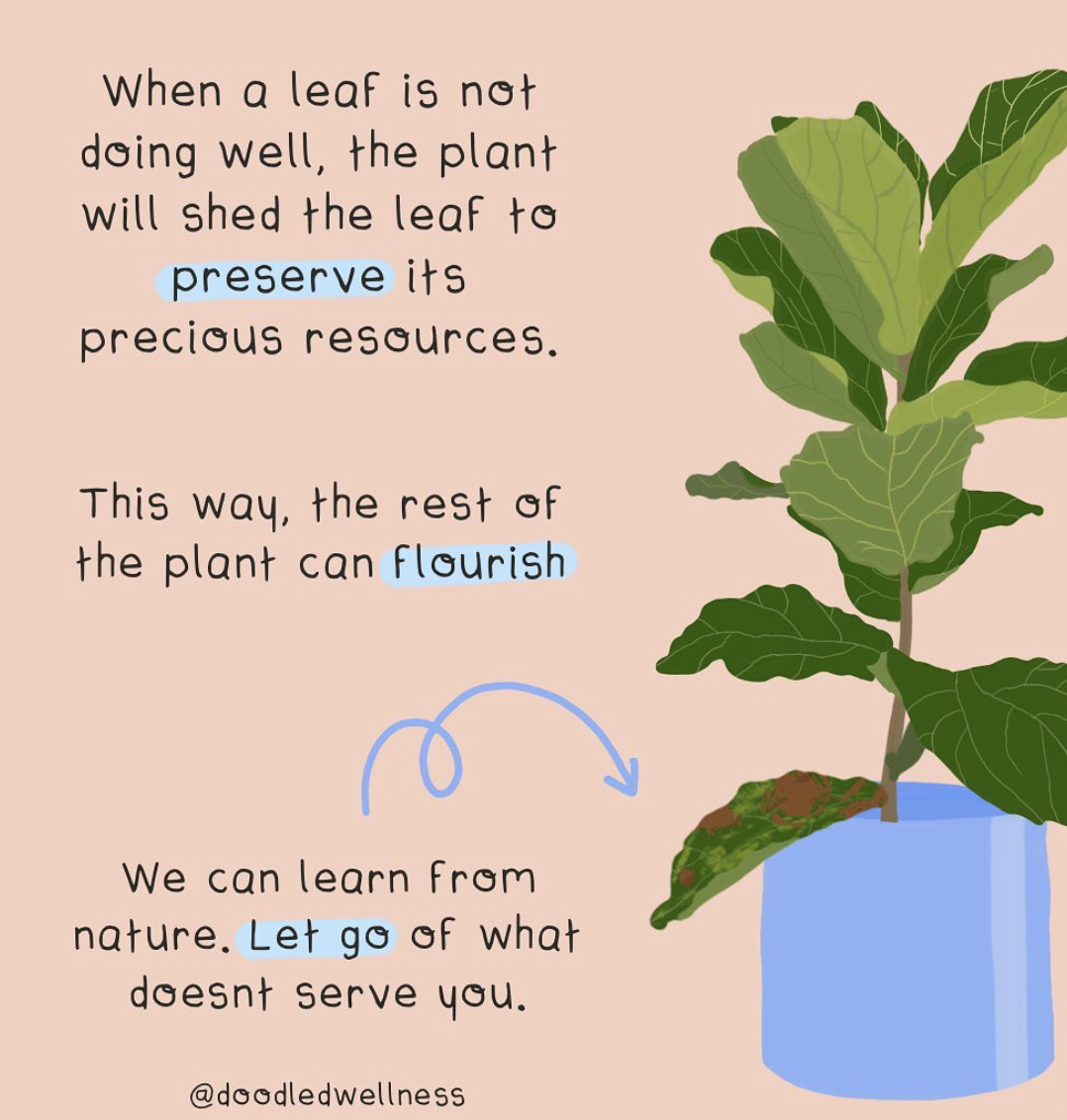 Reflecting on your mental health is an essential part of self-care. Ph.D. clinical psychology student Amy Tran, M.A. started @doodledwellness to help make mental health resources more accessible in the form of free, reliable social media content.
"I believe that awareness is the first step to healing," Tran said. "If we do not take time to reflect on our own thoughts, feelings, and behaviors, then we will never see the true piece of ourselves that needs attention and healing. So my hope is that when people are scrolling through Instagram, seeing my post will make them snap out of autopilot, pause, read and reflect."
Her posts are more than just doodles—they offer valuable info about psychology and self-help tips to help you take a break from life and engage in some much-needed reflection. Add wellness tips to your daily self-care routine by giving Tran a follow.
5. @colormehappii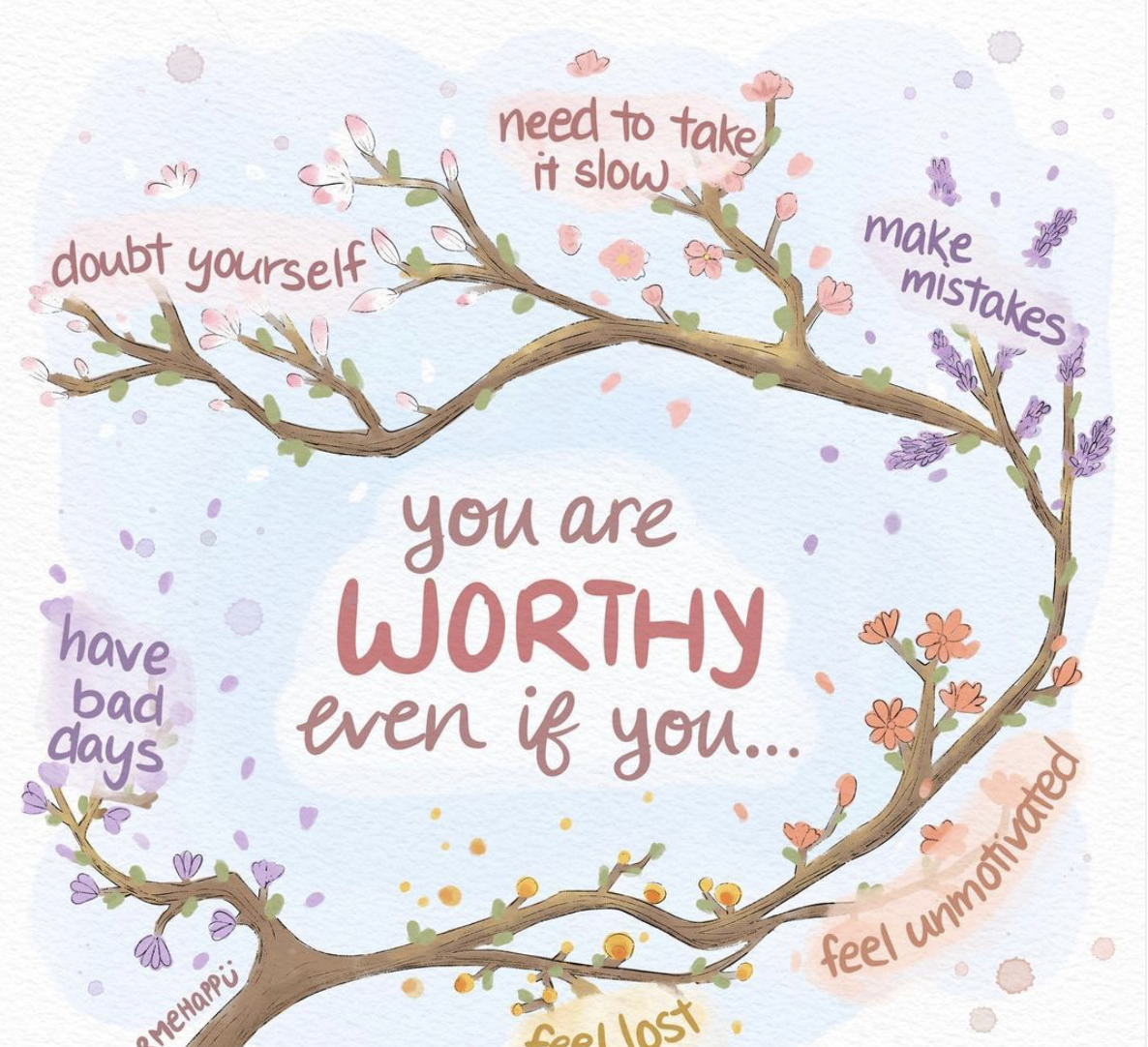 Following Kaitlyn will guarantee you a feed filled with soothing, uplifting watercolor doodles. Kaitlyn's art encourages followers to dream big but also stresses the importance of taking breaks. On the colormehappii Etsy page, you can even purchase workbooks and coloring books designed to help with anxiety, self-care and mental health. We love an Instagrammer who spreads positivity and mental health awareness by sharing their art!
6. @blessingmanifesting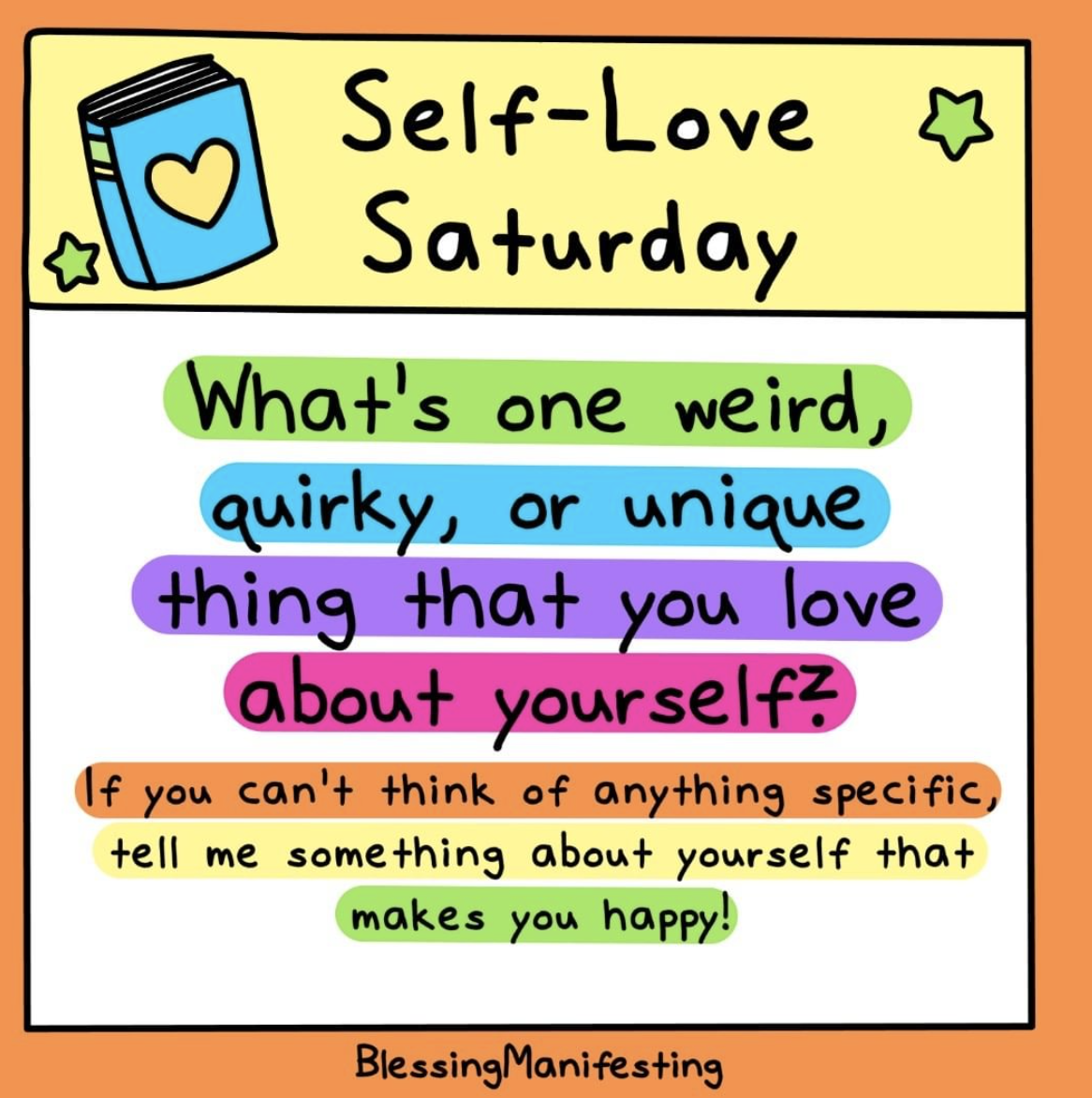 One look at Dominee's feed of vibrant colors and super cute doodles will have you smiling ear to ear. This self-care blogger creates a warm and welcoming community with every follower with her posts about practicing gratitude, making sure to recharge and letting go of negativity.
Look in the comments section of any one of her posts and you'll find people sharing experiences, providing support and uplifting one another left and right. Dominee also offers products to help you bring positivity into your life on her website, including a self-care planner (both regular and witchy versions!) and a gratitude workbook.
7. @mindfuljas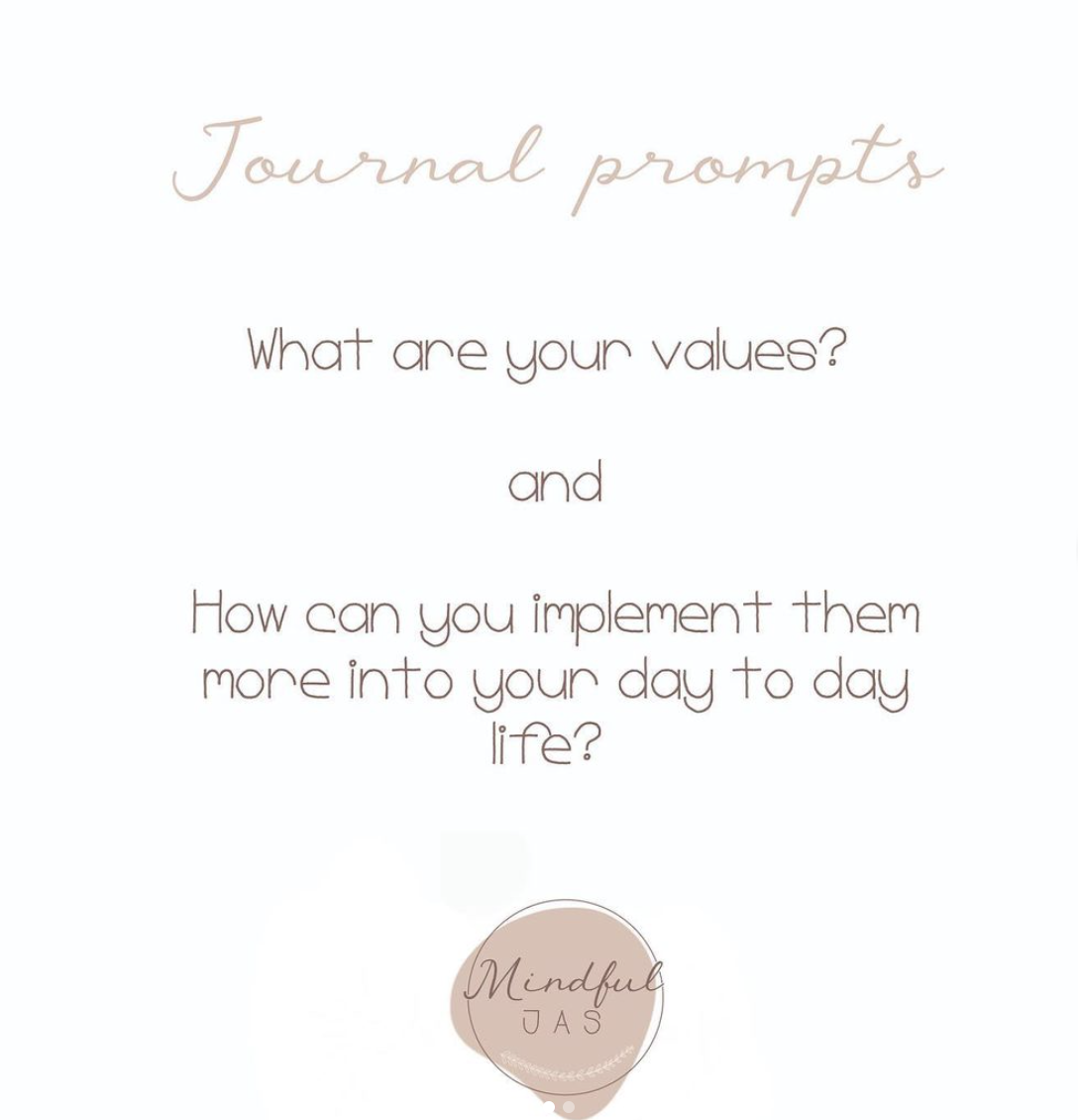 We all need to incorporate a little more mindfulness into our lives, but sometimes that's easier said than done. Mindfulness coach Jacqueline Morby started her page @mindfuljas after her mental health broke down early in 2020. Since then, she's been posting helpful mindfulness tips and exercises to help people reach their highest potentials.
"I hope to inspire people to take control of their lives: to introduce mindfulness, self care and wellness. To be able to reach their highest potential, and to see through my feed that it doesn't have to be some dramatic changes. Little skills added over time can be all you need sometimes," Morby said. "Most importantly, that mindfulness isn't some scary, over the top practice. You can literally do it at any time, anywhere, even while brushing your teeth, driving to work or making a cup of tea."
Jacqueline's mission can be seen in the uplifting quotes and skills she posts about, but she also has a home on Etsy. On her shop, you can find several mindfulness products including a 21-Day Mindfulness Challenge booklet, which is handmade and designed to guide you through 21 days of mindfulness. It may be a challenge, but it's worth it!
8. @lukasnotes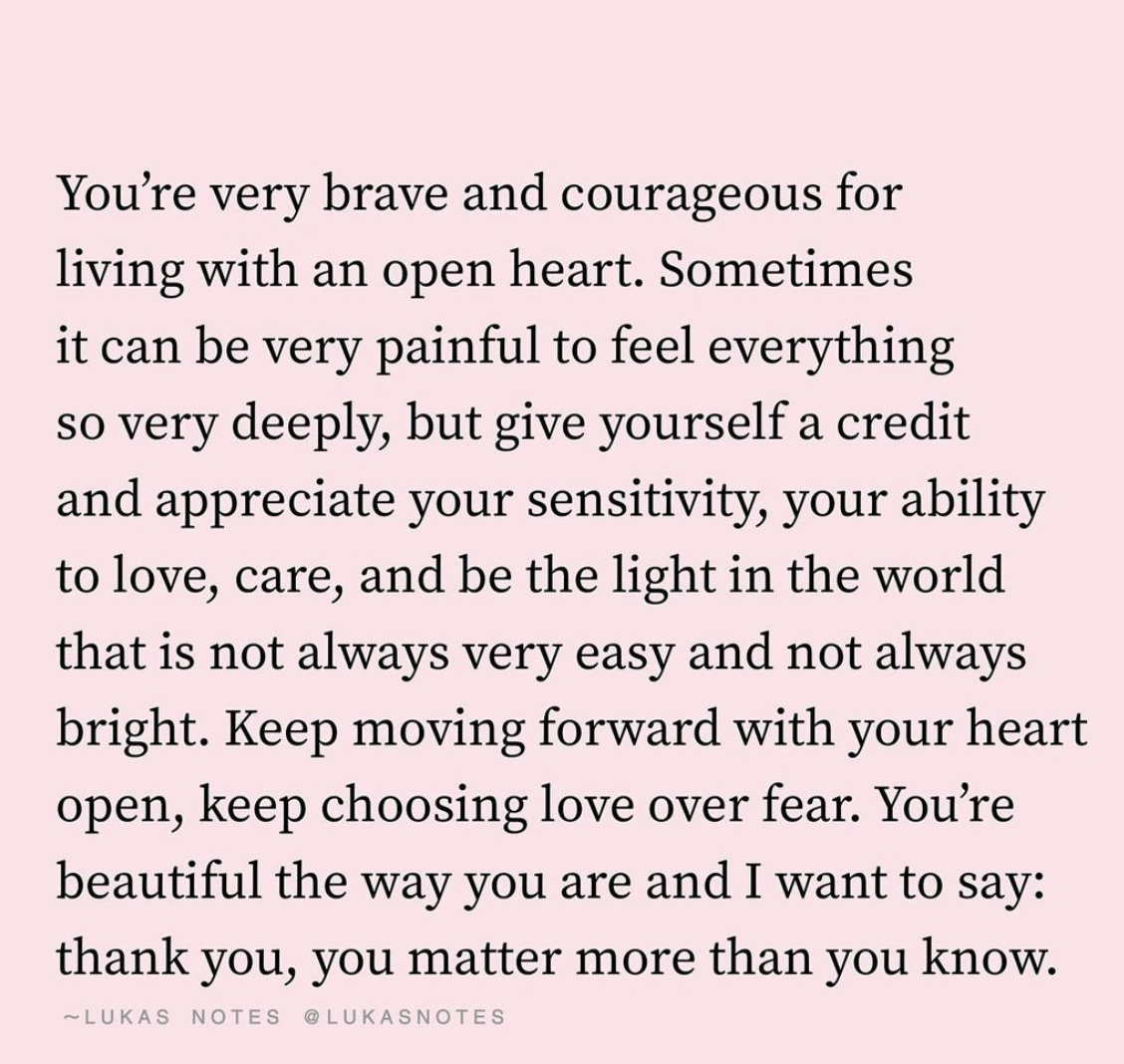 Lukas Notes's posts speak right to the soul. If you're a fan of his more popular account @mindsetofgreatness, give his personal account a follow for even deeper messages about love, life, wisdom, identity and more. Each post looks like a letter written just for you, encouraging you to give yourself credit for your accomplishments, enjoy being present in the moment and remember that you're never alone. Whatever you need to lift you up when you're experiencing a bad day, Lukas Notes has a post for you.
9. @thehappynewspaper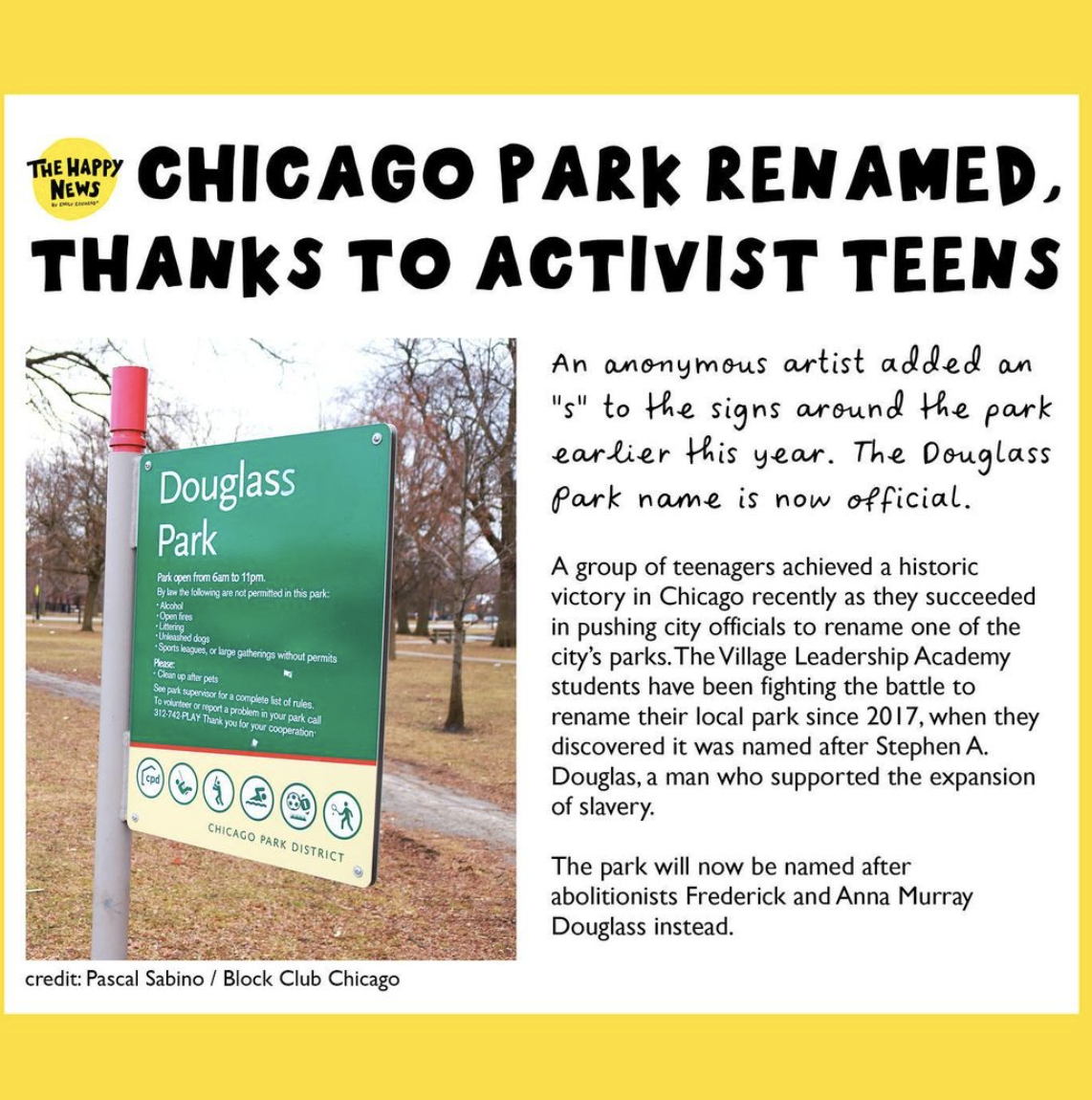 The goal of this account is to "sprinkle a tiny bit of happiness all over the planet" (according to their Instagram highlights). The Happy Newspaper is a real, print newspaper that's published every three months and shipped worldwide. It's not like any newspaper, though, because it highlights real, positive news only.
Did you know that Kenya's elephant population has doubled in the last 20 years? Did you hear about the trash man who built a library out of books he found in trash bins? How about the dad who grew the tallest sunflower in the United Kingdom for his son? This is the news that the Happy Newspaper is dedicated to spreading around the world. Give them a follow and order yourself a copy of their next issue!
10. @selfcarespotlight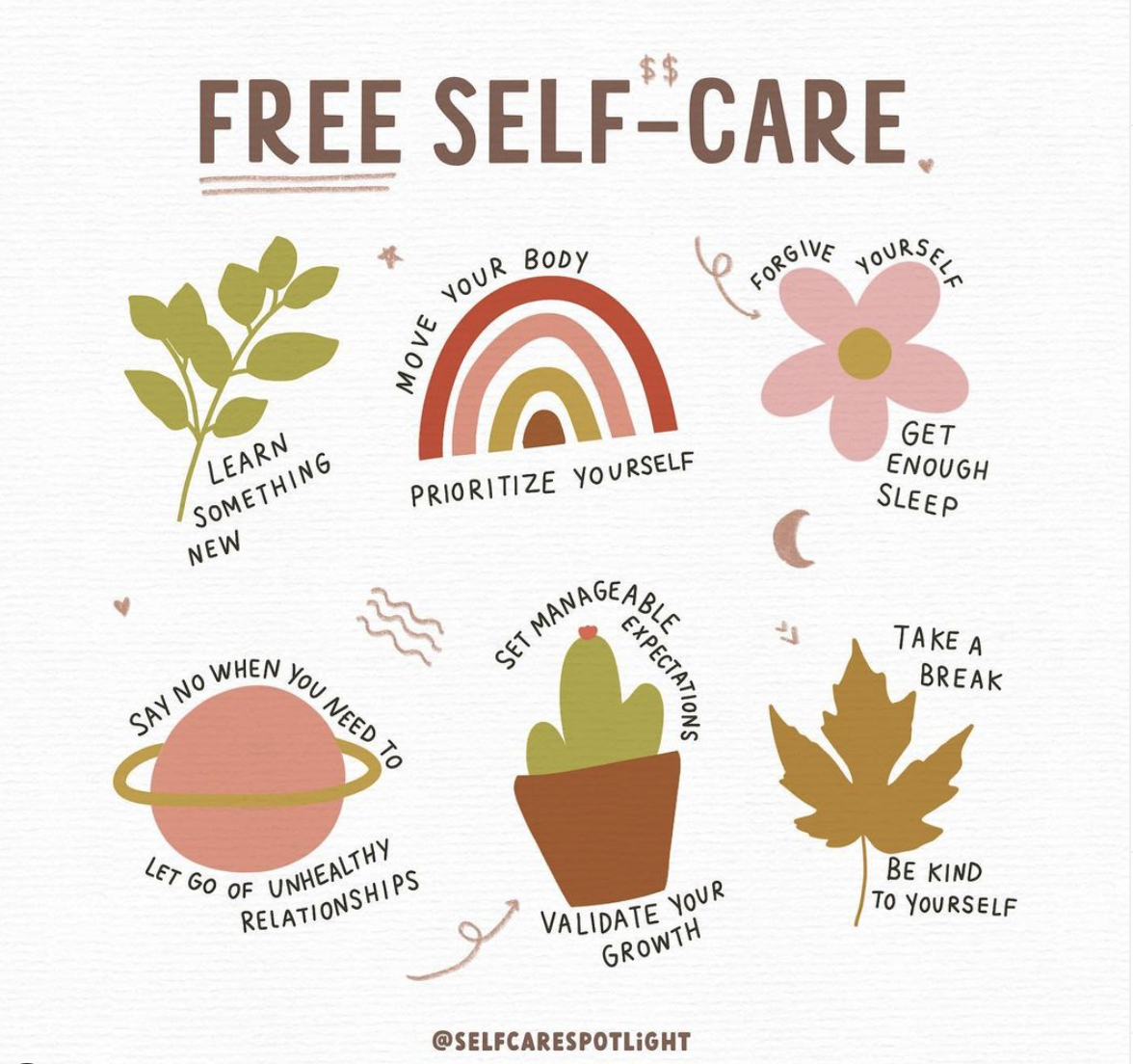 After all the ups and downs of this past year, it's okay to feel defeated. Creator of @selfcarespotlight Stephanie Zito offers daily posts to remind you that you're not alone, from mental health reminders to self-reflection prompts to lists of affirmations.
"I hope my feed provides people with a safe space in which they feel validated and supported. Especially with all the isolation so many of us are facing now, it's nice to feel seen," Zito said. "Additionally, I really think the main message of my account over the last few months has been 'forgive yourself.' These unprecedented circumstances might leave us feeling unproductive, guilty, and alone—but I want people to know they are not alone and they absolutely deserve to forgive themselves for feeling this way."
No matter what experience you have or don't have with mental health, following Zito's page can benefit you. Her bio says it all: "It's cool to talk about mental health." So, go give her a follow—it's time to end the stigma!