If you like crunching numbers, analyzing data and literally making the world a better place, you need to consider a career in economics at the World Bank. You may ask, why at the World Bank specifically? Well, because unlike any other career in finance, the World Bank seeks to reduce poverty while increasing share prosperity across the globe. Thus, making it the perfect organization for those who like studying historical trends, forecasting future patterns, analyzing data and impacting the world. Luckily, the World Bank always needs economists to help with societal problems like poverty, keeping economists in demand, pun intended.
Here's how to become an economist at the World Bank.
But first, a little about the World Bank Group
The World Bank, like many other organizations, resulted in the aftermath of World War II with the purpose of rebuilding Europe. The organization's original name, International Bank for Reconstruction and Development (IBRD) changed to The World Bank as people more popularly called it that. In the 70s, after post-war reconstruction winded down, the World Bank shifted its focus to reducing global poverty. Instead of funding only construction projects, the bank oversaw programs related to education, production, health, nutrition and development addressing poor communities. Today, the World Bank works as one of the largest sources of funding and knowledge for developing countries.
"The Bank operates under the following twin goals: end extreme poverty and promote shared prosperity. To end extreme poverty, the Bank attempts to decrease the percentage of people living with less than $1.90 a day to no more than 3 percent by 2030. To promote shared prosperity, the Bank attempts to promote income growth of the bottom 40 percent of the population in each country," Senior Economist Dr. Alejandro M. Giopp said.
The World Bank selects like-minded professionals from different careers and backgrounds. Together, they work to achieve their goals while making the world a better place. The organizational structure of the World Bank works as a matrix, no not like Keanu Reeves' movie, no blue pill or red pill. A matrix organizational structure refers to a partially impermanent structure with the managerial roles operating fluidly, rather than fixed. The WB concentrates in two areas. On one side, themes grouped in Global Practices, such as education, transportation, health, poverty, etc. and on the other hand, regions and countries.
What does an economist at the World Bank do?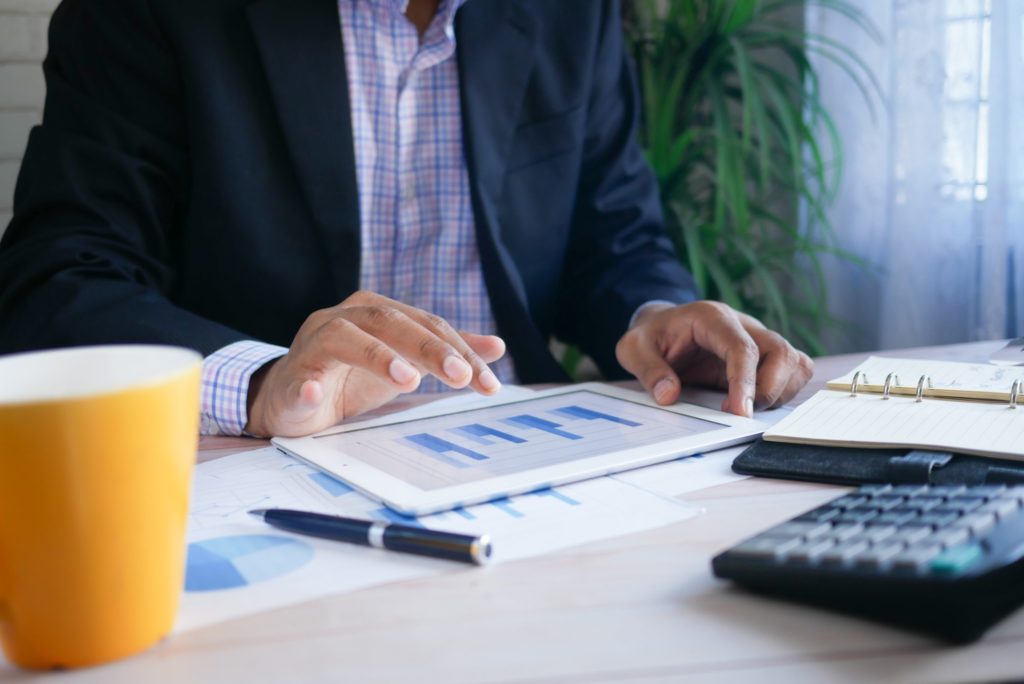 Economists at the World Bank work as financial experts whose primary responsibilities include:
Collecting and analyzing financial and socioeconomic data
Advising businesses and governments on economic decisions
Developing models for economic forecasting
Communicating economic data in an accessible way
Formulating plans to address economic problems
What does it take to become an economist at the World Bank?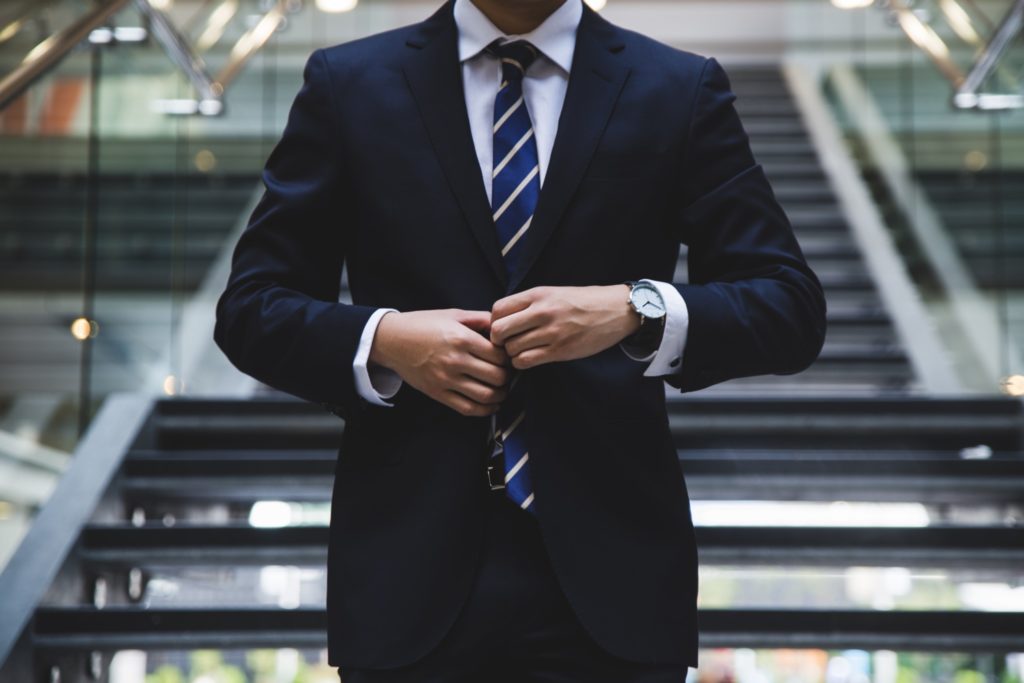 To get a job at the World Bank, you'll need a strong academic background and work experience. Most of the staff members of the Poverty Global Practices hold a Ph.D. in economics. In addition to that, many of them earned an Ivy League degree. Similarly, other academic knowledge that might help you get a job at the World Bank includes public management, sociology and political science. The Bank's recruitment team aims to hire staff of the highest caliber, from all over the world. Furthermore, the team requires applicants to come with a 3-year minimum of relevant work experience or continued study at the doctoral level.  
"To increase the chances of getting a job at the World Bank, you need years of work experience in development work with international NGOs, other international organizations or in academia. Having experience working in fragile or poor states is also considered an asset to submitting a work application. The World Bank also offers interesting chances for an internship. In the poverty global practice most of the interns are Ph.D. students from Ivy League universities," junior economist-digital developer Alessandro Luyendo said.
The World Bank offers a Young Professional Program (YPP) that works as a starting point for a career at the World Bank. The WB recruits young professionals from various academic and professional backgrounds from all around the world. The program looks for applicants who possess a graduate education and relevant work experience. Furthermore, they want applicants to demonstrate a passion for international development while showing the potential to grow into impactful leaders. The Young Professionals start with a two-year leadership development program at the start of a five-year employment contract with the World Bank. YPs start the program in Washington, D.C., where they engage in intensive tasks like training, networking, joining field missions, getting an assigned mentor, etc.
What should you know about becoming an economist at the World Bank?
1. What type of income will I earn?
Money can't buy happiness, but poverty can't buy anything. The World Bank offers you the opportunity to move from one position to another within the organization. The WB provides competitive salaries and benefits to match a compelling career choice. The typical salary of an economist at the World Bank can range from $56,882 to $228,053. The salary of each individual economist depends on various factors including their category, position, education qualifications and professional experience.
2. What benefits will I get?
All that time spent making an impact in the world comes with impressive benefits. Other than the satisfaction of finishing a lengthy project with your name on it, The World Bank provides 30 days of paid leave throughout the year. You could take a month-long vacation or take off a couple days each month. Additionally, the bank provides 15 days of sick leave and 100 days of parental leave for primary caregivers or 50 days for secondary caregivers. To top it off, the Bank offers more holidays than the private sector. The WB cares for its staff by making sure they retain their happiness while feeling motivated.
Other benefits, the World Bank offers include:
Health coverage for the staff and family members
Economic support to compensate those recruited from abroad for the cost of leaving their country of origin
Chance to receive a pension after 10 years of work
Constant traveling abroad, with all expenses paid
3. How much will I be expected to work?
The working hours of each World Bank staff member varies. The regularly scheduled time starts at 9 a.m. and ends at 5 p.m. Eastern Time. However, time difference plays a factor when working with other regions in the world. For example, if you start working with the African region, they might schedule a meeting at 11 a.m. East Africa Time. However, you would need to attend the same meeting at 6 a.m. Eastern Time. Additionally, if you work on a lengthy project with a specific deadline, your working hours might exceed the typical 9 a.m. – 5 p.m. to complete it.
4. What will my work environment be like?
The dynamic of the work environment depends on the type of project. Although you'll mostly work independently, to complete a project you'll collaborate with members of different areas to create a team. Together, these teams tackle infrastructure projects and work with local governments on policies and institutions that would decrease poverty. The WB seeks diverse views, perspectives, backgrounds and experiences. By collaborating with economists, statisticians, engineers, anthropologists and social scientists, they achieve these projects.
"The social environment is interesting because of the multicultural environment. It's easy to be part of a team with more than fifty citizenships involved. Based on this condition it's important to be cautious with social behavior because for some cultures touching colleagues on their back or greeting them with kisses is common to express friendship, but it's not a standard in others. The World Bank offers opportunities to learn new languages. Because I have been working and often traveling to African Portuguese-speaking countries, the Bank offered me language training. Agora eu posso falar um pouco de português. Now I can speak a little bit of Portuguese," Dr. Giopp said.
The Headquarters of the World Bank consists of several buildings located in the heart of Washington D.C., very close to the White House. Every building offers various restaurants and cafeterias with different types of cuisines to suit everyone. Regardless of the building you work in, every WB staff gets access to the headquarters building located on 1818 H Street. Inside, you can find a Fitness Center with state-of-the-art exercise equipment, locker rooms, showers, saunas and exercise studios. Additionally, the building offers a Health Services Department which provides consultations, treatment for minor ailments or injuries and preventive care services for you to utilize. Moreover, you can also find a Children's Center, Lactation room, souvenir shop, amongst many other amenities and services to assist in achieving work/life balance.
Skills you need to become an economist at the World Bank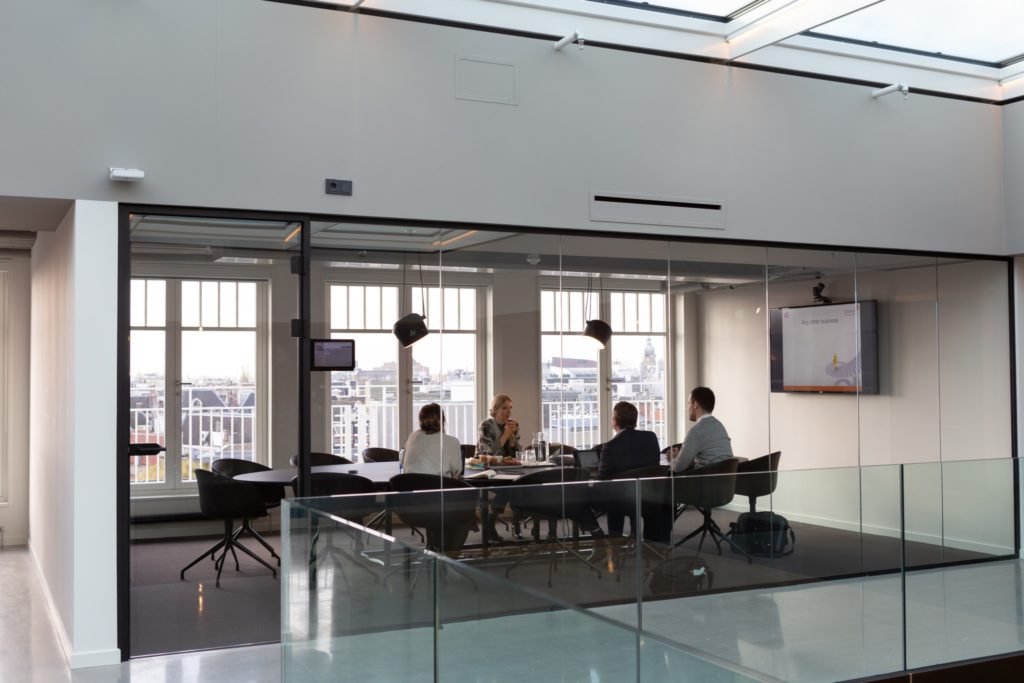 Empathy and Communication
To work as a successful economist at the WB, you must feel empathetic towards your team. Feeling empathetic allows you to understand your coworkers' perspectives, strengthening your ability to work with them while developing a broader view of the world. Consequently, practicing empathy will help sharpen your communication skills. Empathy improves your capacity to work on a team and your ability to effectively communicate with others. An economist must convey in words the results of their data while speaking in front of an audience. This can feel scary. Yet, while working as an economist, you won't need to worry about struggling to precisely speak your mind. Instead, you'll develop top-tier communication skills to help you do just that. 
Data crunching and analysis
If an economist hates math, then "the math ain't mathing". Just like words belong to a writer, numbers belong to an economist. Most economics Ph.D. programs, expect applicants to know advanced calculus, differential equations, linear algebra and basic probability theory. An economist relies on quantitative methods to describe economic phenomena. Mathematics allow economist to deal with large volumes of raw data and structure it for analysis and interpretation. It helps to precisely define and test economic theories against real-world data.
Project management and the ability to work in teams
At the WB, at one point or another, you might collaborate in teams of many various forms. Each individual brings different things to the table; their unique talents, skills, abilities and cultural backgrounds provide a variety of views that can spark new thoughts. We all learned in school that different factors can create conflict that cause a team to lose sight of the end goal. In each team, you must create a respectful atmosphere where each colleague's unique value and role gets recognized and encouraged. Different minds expand knowledge, providing insight that will lead the team to flourish.
Reviews
"Having as your company's mission: "reducing poverty in the world" is a challenging and motivating motto for my daily work in specific cities and countries. I doubt a lot of other organizations' missions out there is to make the world a better place," Dr. Giopp said.
"I love my job. In a lot of ways, being an economist is like being a medical doctor. You know the cure and what the right prescription is. It may hurt in the short term, but in the long term its beneficial. It is a great responsibility," Senior Economist Jean Shapiro said.
"As economists, we have the tools and the ability to deal with societal problems in a constructive way and ultimately attempt to make the world a better place. It is extremely rewarding to do the work we do," Luyendo said.