What can I say about Aurora's music? Well, imagine the earth ended on a cliff, and right below, you can see the expanse of the entire universe. Stars and comets shoot by and other planets glow in the distance. That basically sums up Aurora's music. It always carries an unearthly feeling, like Mother Nature herself singing from inside the earth. In other words, Aurora's music usually rocks, and this album?
No exception.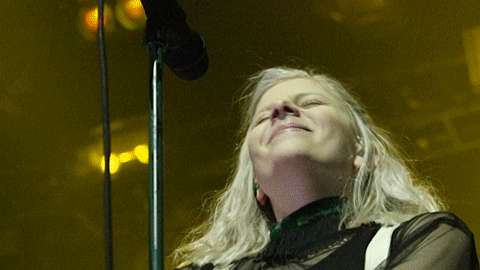 I remember the exact moment I discovered Aurora's music, namely because I still find it so funny. You know that beautiful high-pitched melody that plays during "Into the Unknown" on Frozen 2? That voice Elsa keeps hearing? YEAH. THAT'S AURORA! Funny, right? The sheer randomness of it all cracks me up. To think that I found such an ethereal singer in a Disney song. Not to mention, she did her own rendition of that song, which blew me away, but let's focus on this particular album for now.
Aurora regularly posts about her love for people, the earth and just love itself on her social media, with a particular admiration for the unearthly. So, it makes sense that this album The Gods We Can Touch focuses so much on people's connection to nature, the gods and being oneself without any shame. I highly recommend every single song on that album— I recommend every song she ever wrote actually— but I do know my favorites. I think they sum up the rest of the album pretty well, too.
So just for now, let's talk about those.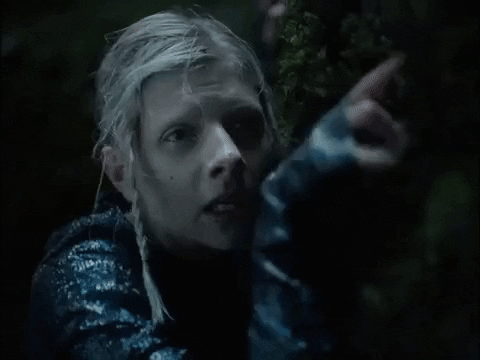 The first? "Giving Into the Love." I do plead that if you decide to listen to this song, watch the music video as well. A part of it involves bringing statues of antiquity to life, and it gives me goosebumps every time. This song, brilliant in its catchy, upbeat and just very pleasant chorus, encourages the listener to… yeah, give into the love. It basically shows you how small the human being is compared to the universe at large, so why constantly change ourselves for the world? It features Aurora surrounded by nature, symbolizing her— and thereby humanity's— connection to it. It feels like a relief, really, knowing that who you love couldn't change the world because the world simply exists on too large a scale to change on the actions of one human being.
That, and the song always gets you dancing.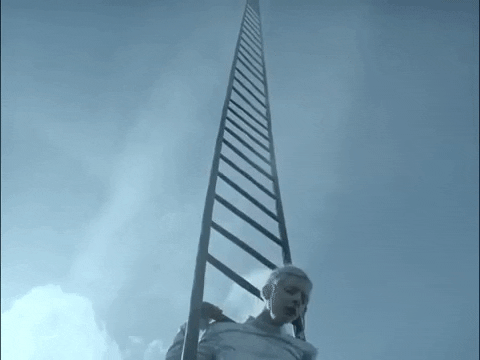 I sit here relistening to the album as I write this article, and "Heathens" just started playing, so I guess I'll get into that next. This song features a variety of different background noises that almost sound like animals in the wild. These sounds play during the chorus and give the song a real feeling of nature. Which makes sense, since this song reminds us that we belong to nature, and therefore should protect it. A lot of Aurora's music feels like an ode or love letter to nature. We exist as servants to the woman (Mother Earth) into whose embrace we fell. You get the point, right? Nature existed first, we showed up second, so we owe our dedication to it. What I love about Aurora's music though, and this song in particular, is that none of it feels preachy. These ideals exist as known fact to Aurora.
She simply chooses to share it with us in a very soft-spoken chorus and pretty music that plays on a loop in your head.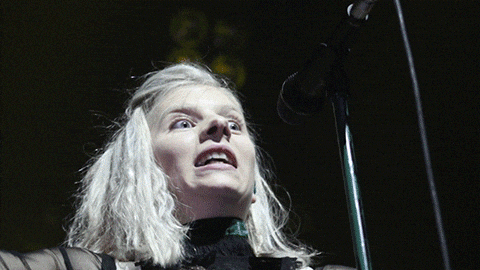 Lastly, I'll end on a mellow note with "This Could Be A Dream." I'd call this a ballad, sure. The music feels like a trance with the violin melodies that pierce you right through your core. Which makes sense, as I always interpreted this song as being about simply existing as part of the world around you. Not something separate. Feeling alive and wanting to connect to not only nature, but the people around you. Aurora's singing comes as softly as wind itself as the music plays. A beautiful song, perfect for gazing out the window and pondering your place in the world.
I want to state this very clearly: all of Aurora's music takes my breath away. Her love for what she does comes off infectiously in her songs. It talks about concerns that I myself carry, but in such beautiful ways that I usually come out of listening to her albums inspired to help the world rather than feeling defeated and discouraged at its problems. Aurora's music never feels like a lecture, it feels like a conversation that she wants include everybody in. It makes you feel heard and understood. Beyond anything else, the music just sounds really, really great.