You just bought your ticket to go see your favorite artist or band. How exciting to think you'll soon be standing in front of someone that you admire and jamming out to your favorite songs live. The whole aspect of traveling to a new place, seeing a new venue, meeting new people and knowing you're about to witness a show like never before are feelings that never get old. The wait might feel like forever, but in the meantime, get yourself prepared.
Read on for some useful tips on how to enjoy your concert to the max.
1. Pack the Night Before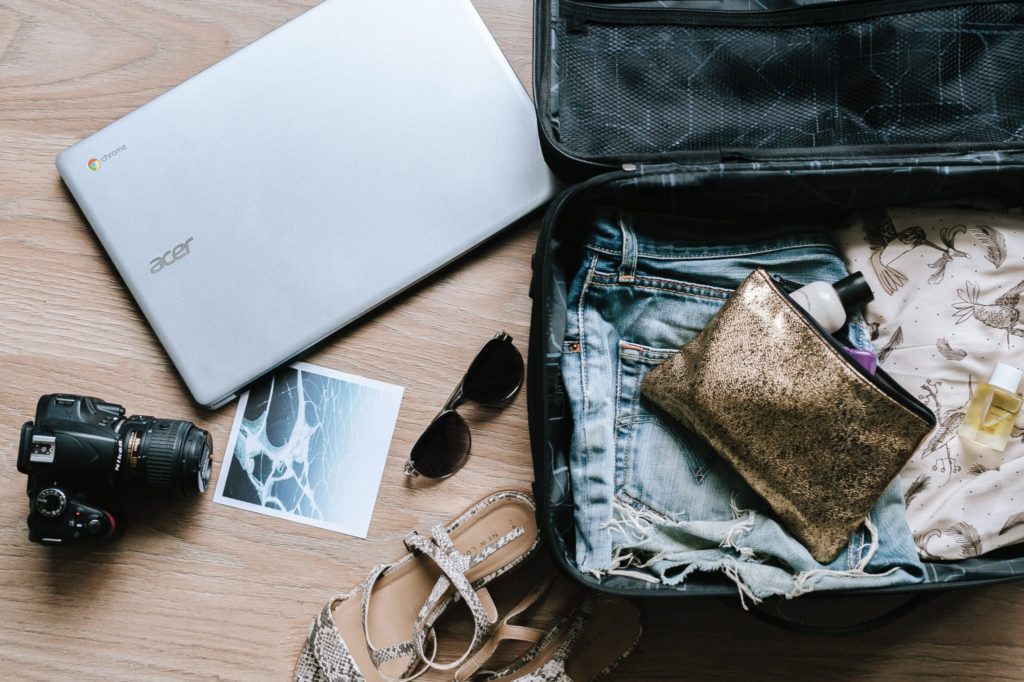 After a good night's rest, waking up on a supposed stress-free, fun day without being fully prepared and packed with everything you need can make anyone anxious. When preparing for a concert, packing the night before will save you and anyone else involved loads of stress. Waking up late and not being ready for anything makes for a terrible start to the day. Whether you go by yourself or with a group of friends, no one wants to deal with this dilemma on what's supposed to be a hassle free day. Taking this extra step will do wonders for you.
"I stress easily when it comes to packing. I usually end up overpacking for every trip, even if it's three days; so having a list and being prepared before the trip really eases my stress," University Of Kentucky junior Kaden Harper said.
This will add time for you or your friends to do whatever you want or need before the concert. Being prepared for anything that may go wrong always proves a good idea. You never know what you might deal with as you travel. Maybe you encounter a lot of traffic, something unexpected could slow you down or the weather may not turn out as predicted. It's best that you give yourself ample time to deal with anything beyond your control. That way you can take your time getting ready and looking as cute as you want without any worry.
2. Double Check Everything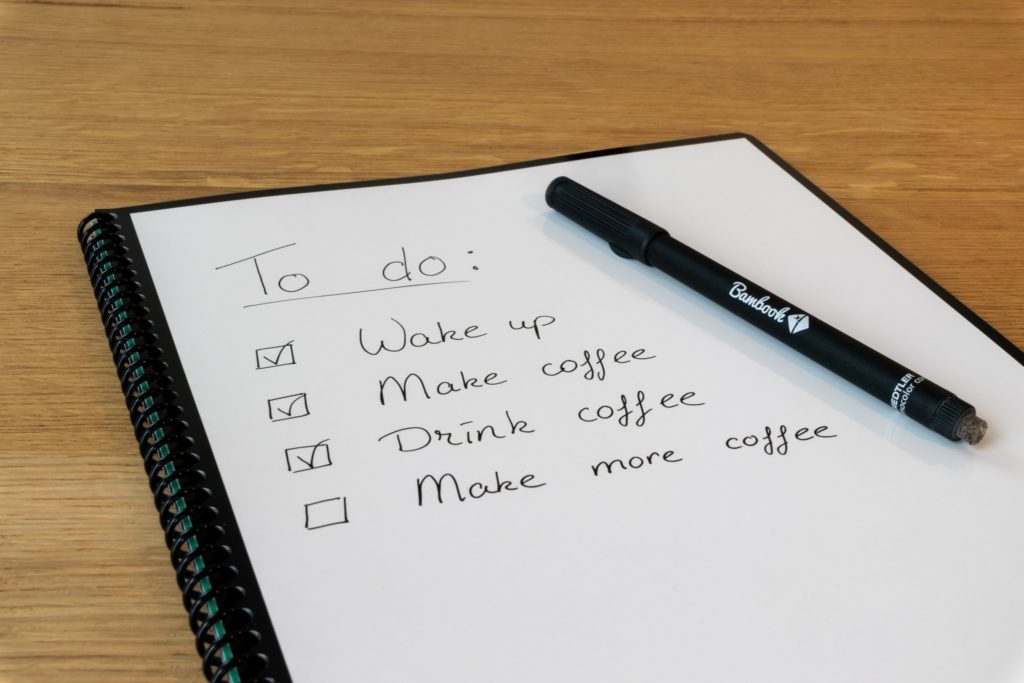 Packing the night before definitely helps in the grand scheme of things, but what if you realize a little too late that you forgot something important like your ID or even the actual concert ticket? Double and triple-check to make sure you got everything you need for this concert. That way you can relax on your way to the destination. Forgetting the simplest things when preparing for something as exciting as a concert can happen to anyone. Being at a restaurant or the merchandise table, patting your pockets, and realizing you forgot your money at home can be the worst feeling. While with friends, this may not seem as big of a deal. However, being alone leaves you with little to no options. Going over a mental checklist or saying it out loud to yourself helps make sure you don't forget anything.
3. Know Where You Are and How to Get There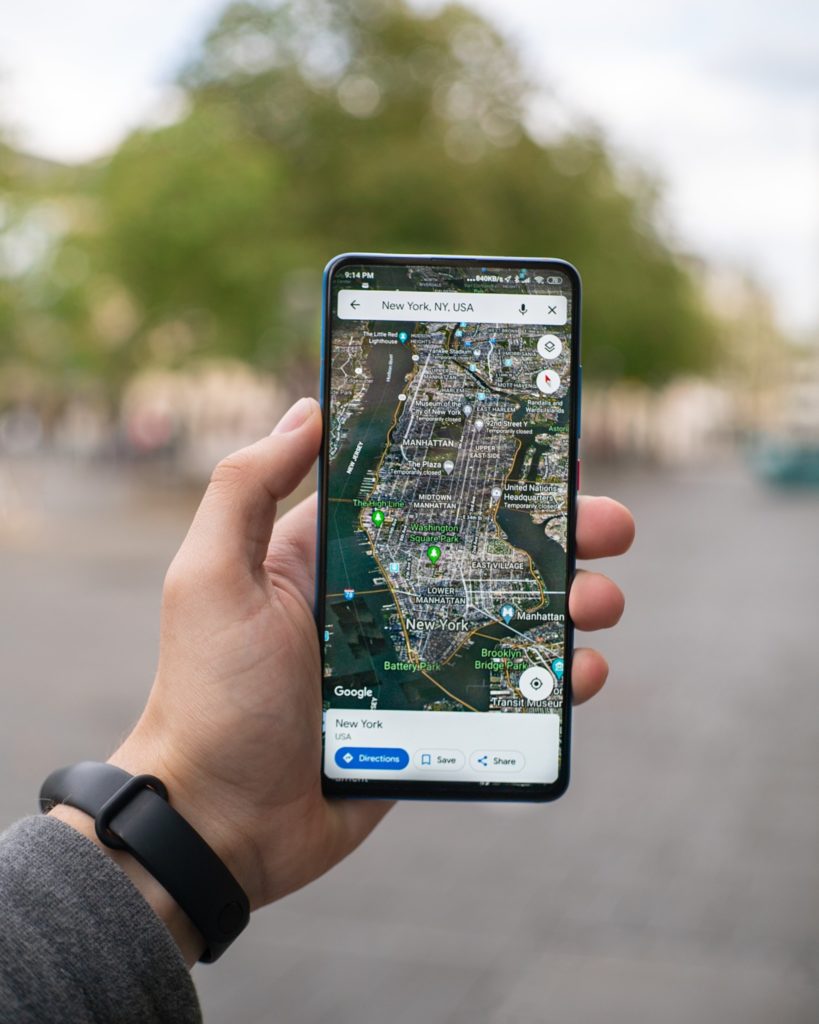 As I said earlier, traveling to concerts adds to the anticipation of it all. You get to listen to the songs before you go, fantasize about which ones you'll get to hear live, just hoping you get to hear your favorite song like never before. Although an exciting trip, you must make it to the venue first. Lucky for us, we own modern technology that helps figure out the ins and outs of our surroundings. Use this to your advantage.
You'll thank yourself for knowing where the nearest restaurants, gas stations, or ATMs reside. Crucial information like this ensures that you never get lost while in a new city. Being lost and alone turns a once fun trip into a scary one. Looking lost and confused makes you more likely to attract unwanted attention, which creates unnecessary, dangerous situations. Knowing how far you need to walk or drive to your car, venue, or hotel works wonders. Google Maps does come in handy, but not knowing where you are or how to get back to your residence can still prove difficult. Stay aware of your surroundings and know how to get from point A to point B without needing to speak to randos on the street.
4. What To Bring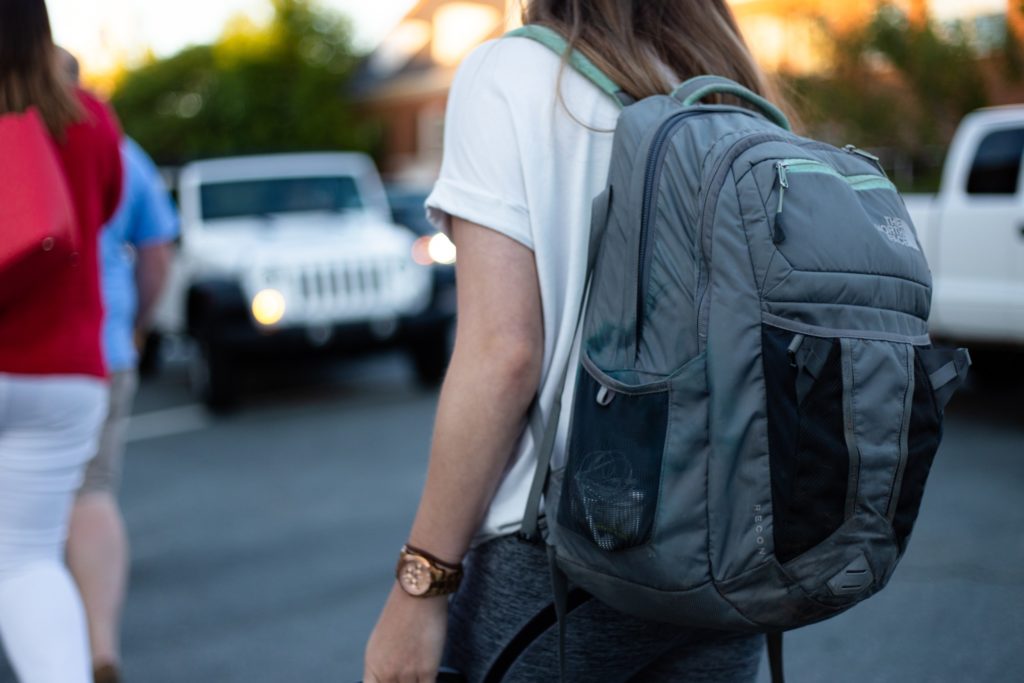 Now, you may wonder what you need to bring to be sure you are fully prepared. This can depend on a couple of things. The basics you should bring with you should include cash and card (just in case), your ticket and a portable charger. I do recommend a fanny pack, pockets or a small purse to hold your things instead of a backpack. You will know where to find everything and your backpack wouldn't get in your way. If you attend a general admission concert, get there as soon as possible to ensure a good standing place for the show. Honestly, you'll likely wait more than a few hours before lights hit the stage. So, bring a portable charger to make sure your phone stays on.
"One time I went to a show and we had to camp out for hours. I did not bring a portable charger and there weren't any places to charge my phone so all my videos are from my friends and I have none of my own. Not a big deal but definitely a lesson learned," University Of Kentucky Freshman Abigail Mason said.
Bring snacks and water with you to stay fueled and hydrated throughout the day. This way you create energy for your body to use later when dancing and singing like crazy. Also, prioritize your comfort while you wait and prepare for the weather. If you plan on camping out for a while, bring a tent, some sleeping bags and blankets in case it gets cold or it starts raining. On top of this, bring something comfortable, like sweatpants, to wear while camping out. This way your concert outfit doesn't get ruined. When attending a seated concert don't worry so much about this. They usually don't require this much preparation. You only need to worry about the basics of what to bring.
5. Don't Record Everything but Record Everything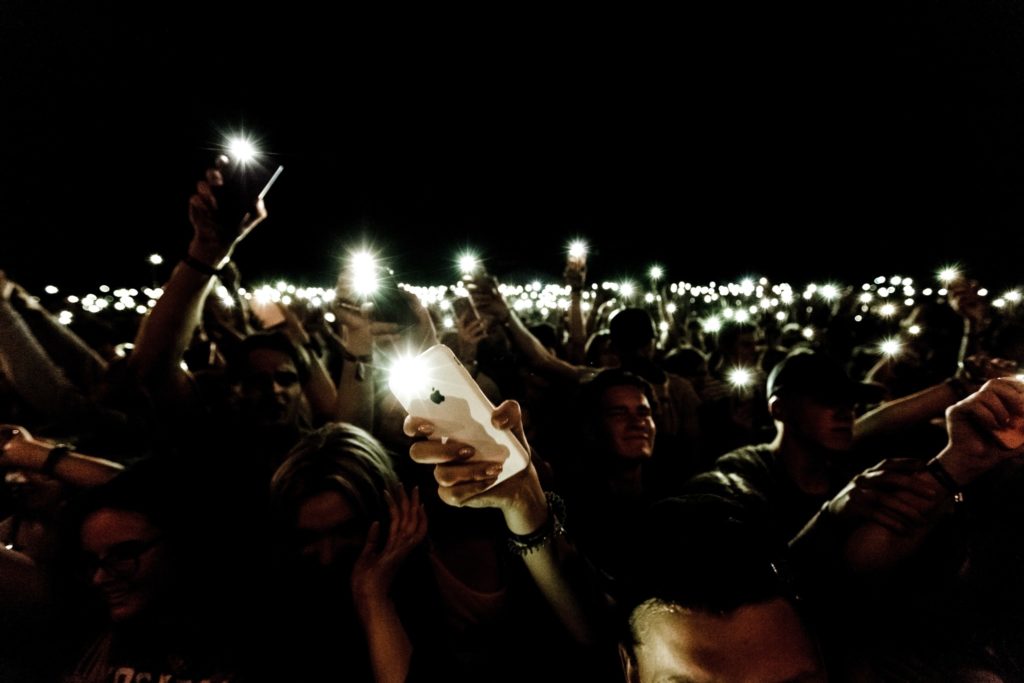 I'm sure time and time again you've been told: do not record the whole show or else you'll miss it. It's true. I've learned that if you spend the whole time watching through a screen, you don't get the full experience. Of course, we usually want to document everything so we can remember this special night later in life. I'm here to tell you that you can still capture everything without recording every detail of the show. Instead of videotaping the full length of every single song, try to catch your favorite part and record for 30 seconds or even a minute. That way you can still remain present and jam out to the song while knowing you captured a video to look back on. When your favorite song comes on, you'll want to record the entirety of the performance but beware of others around you and make sure they can still see the show.
"I went to go see Ariana Grande live a couple years back. She's one of my favorite artists and because it was the first time I was seeing her, not only did I record everything but you can hear me screaming all the lyrics back to her. Now I can hardly watch those videos because I'm too embarrassed and I only remember so much of the show. Luckily I was with friends who have better videos to share," University Of Kentucky Senior Naomi Richard said.
One thing I learned that no one told me: while recording, as much as you want to sing – don't. If you do, you'll hear one thing in the video: yourself. This obviously defeats the purpose of the video. This will help you avoid being the person with their phone in the air the entire time. Keep it balanced!
6. Have FUN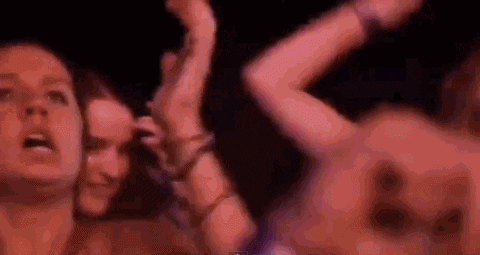 Finally, as stated above, just have fun. It doesn't matter if you're surrounded by friends or not. You went to the concert to enjoy yourself and experience a night that you will remember for quite some time. Also, don't feel alone. There are plenty of sociable people in line or around you to make friends with.
Share the excitement! Who knows? You may even find a new good friend in the end. It doesn't matter who comes with you. Just dance like crazy and sing as loud as you can. Don't worry about what other people think. No one should take one of the best nights of your life away from you. Don't take yourself too seriously and enjoy the moment while it lasts.