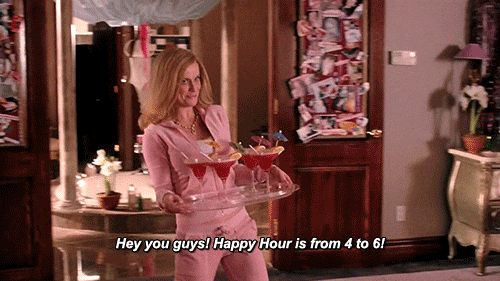 It's 2007, you just got back from playing kickball, hopscotch or double dutch with your friends after school for hours; you have your Tamagotchi in one hand and your iPod Nano in the other listening to Soulja Boy or The Black-Eyed Peas. You go home to play some WII Tennis or Guitar Hero, watch a little bit of Suite Life of Zack and Cody or Drake & Josh, then log onto Webkinz to try to spin the Wheel of Wow or Club Penguin to mess with your friends and maybe get kicked out of some chat rooms.
Or you take a different route: a trip with your parents to Blockbusters to grab some candy like a Baby Bottle Pop or Scooby Doo Fruit Snacks and pick out your favorite movie.
You wander off into the R-Rated section escaping the sight of your parents. Then they drag your sorry butt back to the PG section. Annoyed, you try to explain to them that you're a whole double digits now and old enough to browse the PG-13 section. You finally settle on a somewhat appropriate movie, Mean Girls. On your way home, you ask to use your dad's blackberry to play that oh so addicting Brick Breaker game with the little marble-sized ball and landing strip used to aim at the bricks crumbling before your young eyes.
I'm sure a lot of memories started running through your mind, and you might even be feeling a little bit nostalgic because we're in college, we're not kids anymore.
We're old. Some of us are even graduating soon. The rest of us are constantly thinking about our futures, and more importantly our future careers. Take this time to reminisce about being a kid again. Recognize all the reasons why us 2000s kids had such a great childhood.
Here's my commemoration to the 2000's and what life was like growing up in them.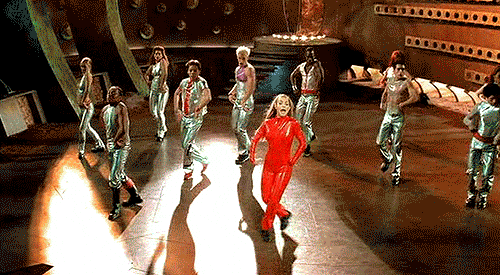 2007 me: I'm wearing my low rise bootcut 7 jeans, rolled down tall light pink Ugg boots and my beloved Juicy Couture jacket. My Coach wristlet is in my hand. I wear a pink feather in my hair because I strive to be Avril Lavigne.
I was on my way to the Hannah Montana Best of Both Worlds Tour. A true highlight of my childhood, I dragged my mom there, along with two of my best friends.
There I am, my naïve nine-year-old self on the floor in Madison Square Garden literally freaking out as I witness Miley Cyrus midway through the concert transform into Hannah Montana. But double life pop stars aside, 2000s music was quite legendary.
For many of us, the music of the early 2000s paved the way for our very mature existence.
Songs like Britney Spears' "Oops I did it Again," Gwen Stefani's "Hollaback Girl" and The Black Eyed Peas "My Humps" shaped us. The ringtone to my 8 a.m. alarm clock was set to Nelly's "Hot In Here," T-Pains "Low" and 50 Cent's "In Da Club," which is still the theme song to all of our birthdays. Then of course we think of all the bands that made moving to Southern California seem dreamy and absolutely necessary. That's probably why I insisted on going to college in California from the age of seven.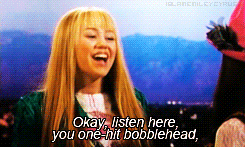 Along with the music, the 2000s let my imagination run wild. I fantasized about having a closet so large it has an elevator thanks to London Tipton or Hannah Montana's secret back door leading to a showcase of revolving shoes, accessories and endless clothes. But on a more realistic note, the 2000s made me long for a pet. Hence the reason I had a Tamagotchi and one too many Webkinz.
Virtual pets were the only thing in my reach since my parents said a dog would "scratch the hardwood floors."
Actually, I did have a betta fish. But I came home one day to discover that long story short there was a slight "mishap" as my mom said. Shakira was dead, so that was short lived. Despite the trauma I faced from losing my one and only pet, my parents made up for it by buying me another Webkinz. It seemed like a somewhat fair trade at the time.
Whether you were a Club Penguin or Webkinz person, these online interactive sites were basically the building blocks for our generation becoming so tech savvy. They also showed us how to be responsible and take care of another "living" thing. Believe it or not, my Webkinz are still alive and well thanks to my grandma who literally still goes on every day to do all the necessary things she has to do to keep them going. Keep in mind I was not aware of this until about a year ago. I went to her house to see her and witnessed her log onto each account. I didn't even know the site was still up and running.
Now fast forward to 2019; I'm finishing up my sophomore year at the University of San Diego and the days of being a worry-free kid seem to have faded into the past.
All that is left of the 2000's are jogged memories, faint pictures, pop icons and boy bands that cheetah-printed duct tape can't even hold together.
I'll say it. College is weird. Don't get me wrong though, it's astounding and phenomenal and experience. My 13-year-old self wouldn't even trade it for backstage passes to see The Jonas Brothers. But it's certainly an odd, confusing time, too. You go from living in your parent's house, hanging out with people who've known you since you were learning the multiplication table. Then you're thrown into a pool of all people your age from all parts of the world, crammed into dorm rooms. The dorms feel as though you've downgraded from having an office to a cubicle as you're relentlessly competing to make it in this unpredictable world. We're all there for the same reason: to get educated and to find a job.
But aside from the education comes the non-stop social life.
But who can blame us? What do parents expect when their child suddenly goes from having constant adult supervision to having all the freedom in the world? (Aside from an RA who you've probably seen twice during the entire semester.) As college students, there are endless opportunities awaiting, whether it be academic, professional or social.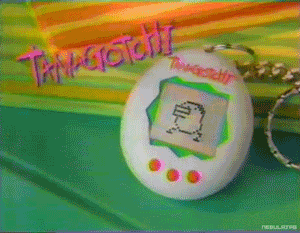 Of course, returning home for the summer can often feel like stepping into a time machine.
I feel like a guest in my own house but is it really even my house anymore?
After being at college for a while, you start to call it home too; it's your new life. Whether it takes a three-hour drive or a flight to get to college, we all live double lives. Go figure, every 2000s girl is living their dream as Hannah Montana. Only instead of singing and stardom, we're managing all the freedom we've been given and deciding whether or not to go to that Saturday dayger the weekend before final exams.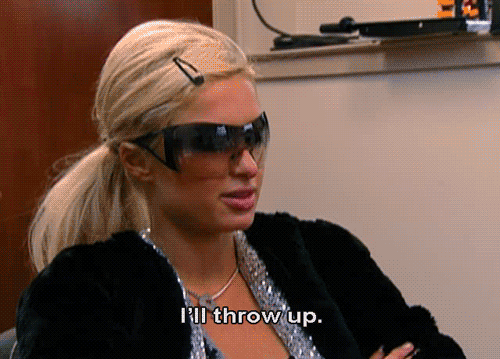 Back home with my friends from high school, we sat on the swings talking about how fast it all goes by. One day you're a tween in middle school looking up to the senior class in high school. The next when you're in your 20's and looking up to the professionals in your chosen field.
The early 2000's has a lot to do with the young adults we are today. They taught us responsibility with our Tamagotchi and Club Penguin. We chased after our dreams with our vivid imaginations and endless games we created while playing outside. And we learned the importance of staying on track seeing child stars like Lindsay Lohan and Amanda Bynes slip into the cracks.
The 2000s made up our youth and shaped the adults we are today. Whether it be the music, tv shows, style, virtual pets— the list goes on and on. We had it pretty good. Today, kids are deprived of many of these activities because they're glued to their iPads. They'll never experience mastering the technique of texting on a Motorola Razr flip phone. These days, children are addicted to the only games they know, the ones on their apps.
Imagine a world where recess is no longer kids playing on the monkey bars or running around during kickball?
Well believe it or not, that's the world kids live in today. Clearly I could go on about the 2000s and how great of a time it was. But if you take away anything from this commemoration, remember this: A time existed where life was fun and enjoyable before technology consumed our lives. The 2000s is proof of this.
While some middle-school nostalgia is good, some things should stay in the 2000s. Like for example, The Jonas Brothers and their new album's attempted comeback for one. And…well crocs, but don't get me started on that one. Aside from that, long live the 2000s.