While trying to sleep these next few nights, you may think you're hearing gunshots outside your window. If this is the case, it's your own fault for going to bed too early to realize amazing fireworks displays are happening right in your neighborhood. If you're interning in a big city for the summer, this is the perfect opportunity to check out some of the best Fourth of July fireworks in the country. We've broken down a list of the most colorful, huge and downright awesome fireworks around to ensure that you have the best Fourth of July ever.
1.) Washington, D.C.
What better way to celebrate your freedom to wear socks with sandals then in our nation's capitol? A Capitol Fourth, the fireworks display on the National Mall, uses over 60,000 pounds of fireworks. Come early and enjoy a free concert on the West Lawn.
2.) New York, NY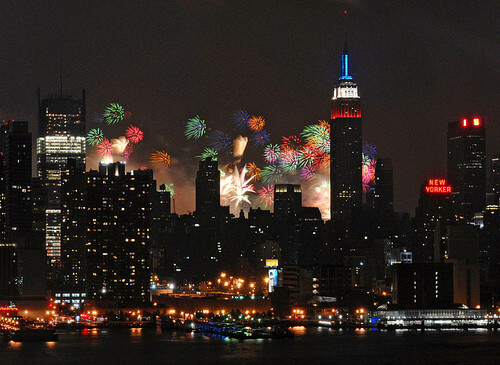 Macy's is known for its expensive clothes, one-day sales and totally mind-blowing fireworks. If you're in NYC this Fourth of July, it's hard to miss these fireworks with a colorful display all over the West Side. This show in the sky begins at 9 p.m.
3.) Boston, MA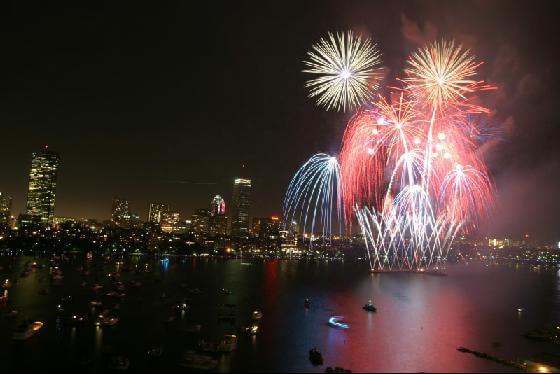 The Boston Pops Fireworks Display is one of the most expensive shows and costs $2.5 million for one night of lights and booms. The fireworks are blasted off from the Charles River and bring in over 500,000 people.
4.) Philadelphia, PA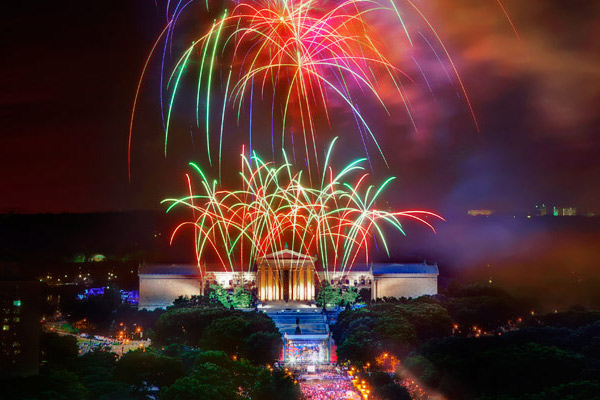 The Sunoco Welcome America Celebration is this historic city's vibrant display. The fireworks, which begin at 10:30 p.m., are shot off from the Museum of Art.
5.) Atlantic City, NJ
While watching this display, you can simultaneously be awed be awed by the red, white and blue in the sky as well as the orange skin of the audience. Atlantic City is known for its wild parties, and Fourth of July is no exception. Get to the beach for this two-part show!
6.) Nashville, TN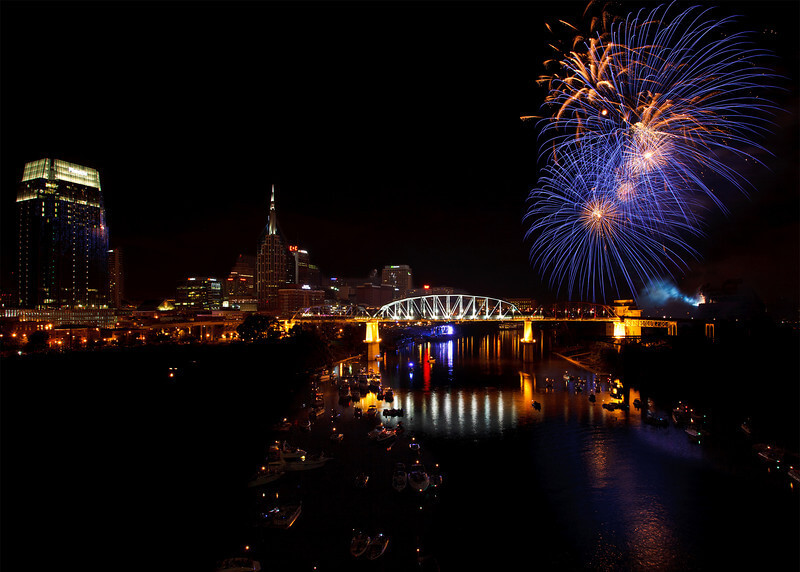 Nashville is home to one of the longest fireworks shows at 30 minutes. The Nashville Symphony plays at Riverfront Park as the over 13,000 pounds of fireworks light up the sky.
7.) New Orleans, LA
Go 4th on the River, New Orleans' fireworks show, can be seen from pretty much anywhere downtown. The display begins at 9 p.m.
8.) Lake Tahoe, CA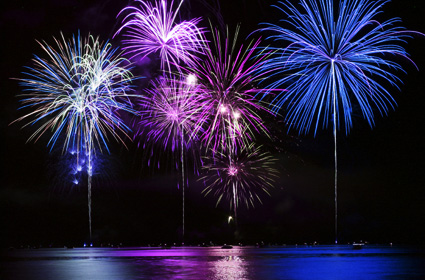 The middle of the lake is home to thousands of fireworks blasting off into the sky. Viewers can enjoy the cool mist of the lake as the lights are reflected on the water.
9.) Dallas, TX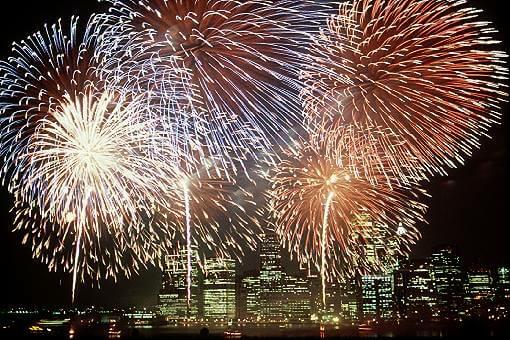 Addison, a suburb of Dallas, hosts one of the most well-know fireworks shows in the country. Kaboom Town is a 30-minute show set to pop music.
10.) San Francisco, CA
These fireworks shoot off from Municipal Pier and impress over 500,000 viewers every year. After the fireworks, the city hosts a free concert.
Image: http://justkiddin.onslow.org/justkiddin/2011/07/celebrating-the-fourth-of-july/