Although going to college isn't exactly like getting marooned on an island for 39 days, I'd like to believe going 30 seasons deep with the reality competition show Survivor has taught me some translatable skills. While I've never had to start a fire with only sticks and flint in my room (yet), the idea of surviving tough situations with complete strangers definitely screams "college."
1. MAKE ALLIANCES
From day one you need to align yourself with the right kind of people. From the people you tailgate with to the students you study with, sticking with a good crowd will help you to navigate through school.
2. EAT YOur RICE
On Survivor, food is like gold. There's literally a food auction every other season where the castaways bid upwards of $500 on things like a peanut butter and jelly sandwich with a glass of milk, a pizza or a plate of crackers and cheese. Much like college students, they need sustenance. By eating regularly and not skipping meals because you're too busy, you too can survive the grind and stay healthy–even if you aren't facing grueling physical challenges.
3. THERE'S A LEARNING CURVE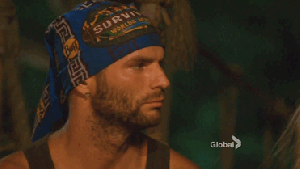 At some point or another, students struggle with the newness of college. And like many challenges on Survivor, getting the hang of a professor's teaching style, the feel of a lecture hall or the knack of cooking for yourself all take time to adapt.
4. THINGS CHANGE IN AN INSTANT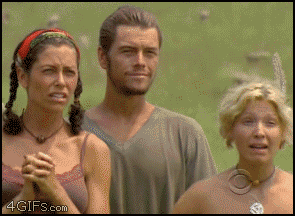 Tribe swaps, merges, ridiculous twists: The game of Survivor changes rapidly to keep contestants on their toes. The same idea goes for school. One day you can feel the highest of highs (like getting an A on your essay going into a three-day weekend) and the next the lowest of lows (…like failing four midterms before going home for a weekend). Luckily, tomorrow is another page of your college story—let's see what happens.
5. TRUST IS KEY
Survivor is a game of manufacturing relationship and building trust amongst your fellow castaways. The more people that trust each other, the farther they'll typically advance in the game. In college—and as many may argue, life—you get far by surrounding yourself with the friends you trust undoubtedly. When you're having a shitty day, who do you go to but your closest confidants for support?
6. DON'T DO DUMB THINGS
Dumb things lead to your torch getting snuffed and your chances at a million dollars slipping through your hands on Survivor. Similarly, neglecting your classes leads to flunking out of school. All sorts of different forms of drunken activity lead to… well, bad things. So next time you're faced with a potentially poor choice, think twice. We don't want to see you booted out of school.
7. PUSH BOUNDARIES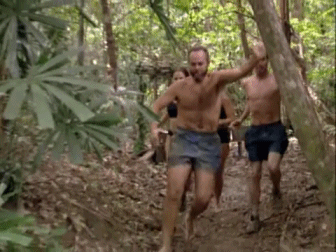 Whether it's creating fake hidden immunity idols or inventing some crazy strategic plan, Survivor castaways continue to do things fans didn't know were possible. You should always be looking to discover the next great club or to found a stellar social movement at school. Just because the trampoline club has never been created before doesn't mean it's not possible.
8. AVOID GETTING BLINDSIDED
Getting blindsided—voted out but never seeing it coming—on Survivor is comparable to walking into class and just then finding out you have an exam. Always be aware of what's going on academically. If you let tests or papers sneak up, then you'll experience what the show's superfans refer to as a blindside face—eyes wide, jaw dropped, pure shock. Not fun for those on the receiving end.
9. MAKE BIG MOVES WHen it's time
College is all about those critical decisions in our lives. What major do I choose? What job field do I pursue? Should I transfer schools or not? They say to strike at the right time when the iron is hot. If you see a great internship opportunity, take it. If you see an opportunity to study abroad but feel you're not ready to spend four months overseas, maybe let it pass.