College students need to stay on top of all the latest trends. This summer, smoothie bowls have taken over social media almost as much as Pokémon Go (okay maybe not that much). Some might label them as #basic, but that's probably because they haven't taken the time to try one. That's no excuse, because they take so little time to prepare. You could probably even whip one up on your way to your 8 a.m. this upcoming fall. Pumpkin spice smoothie bowls anyone? Just kidding, but smoothie bowls really do taste as good as they look. Plus, you improve your food quality and your Insta-game all at the same time.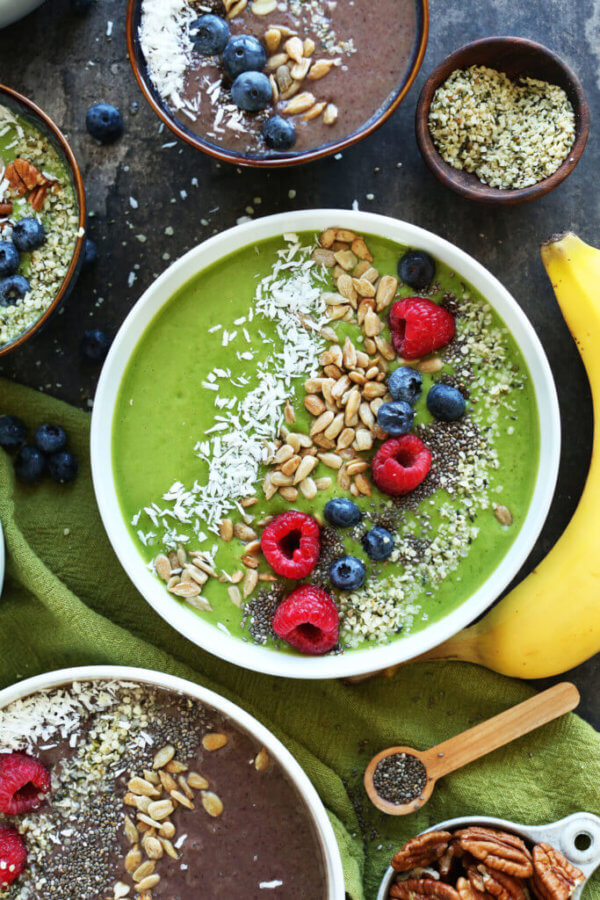 Yes, kale is still a thing. This one tops the list for all you die-hard trendsetters out there who love green colored smoothies. This combines avocado (#bless), kale, almond milk, frozen mixed berries and spinach. Then finish it off with toppings of your choosing. Plus, the green color will convince people you're super healthy. #cleaneats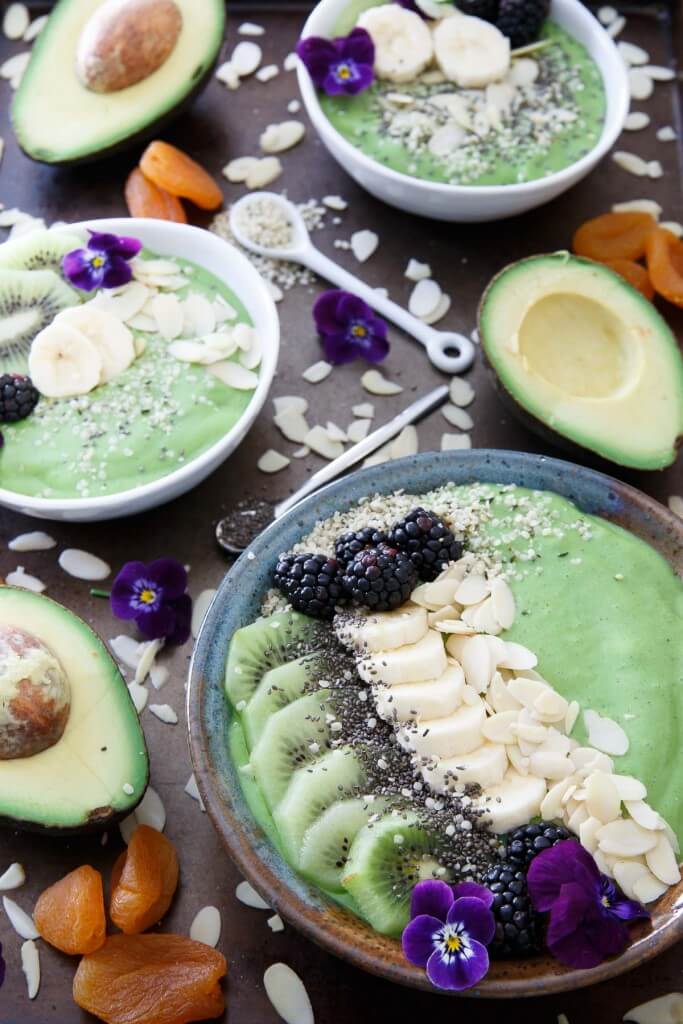 Because obviously you'll love it. If you're into tropical flavors, but still warming up to the idea of mixing avocado into your smoothie, you'll obsess over this one. You barely taste the avocado in this smoothie, and instead it adds an extra creaminess plus the good kinds of fats. This bowl also contains bananas, pineapples, kiwi and coconut milk.

Where are all my basic girls at? This bowl will give you that purple-y, frothy color you see in all those trendy pictures. You only need four ingredients that most college students will already have on hand: bananas, frozen mixed berries, almond milk and spinach (maybe not the spinach, but you get the point). Your roommate may hate you for using the blender at 7 a.m., but hey, do it for the 'gram.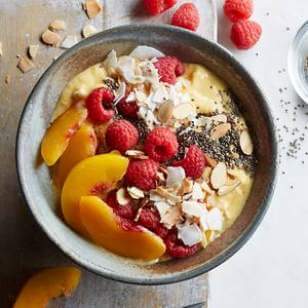 Summer time means tanning, relaxing on the beach and peach season, duh. Throw your fresh peaches into a blender with a banana, some raspberries, milk and Greek yogurt and top it off with fruit and nuts of your choice and you've got yourself a delicious, summery smoothie.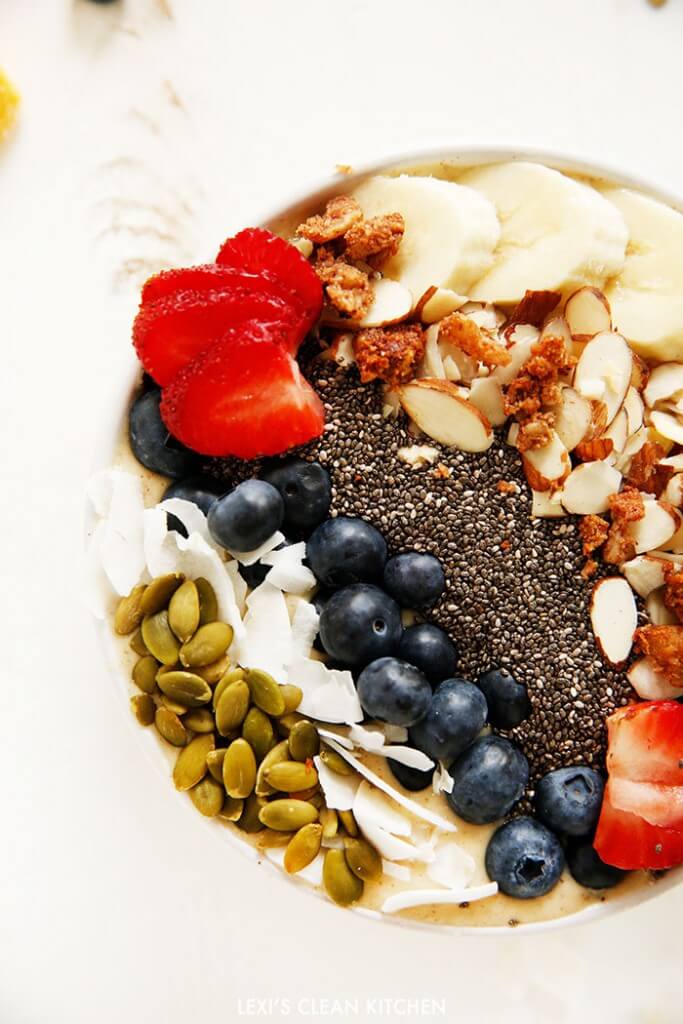 True fact: Everybody loves mango. You know what else people love? Recipes that only require three ingredients. This bowl helps out all you lazy college students out there. Blend together a banana, mango slices and coconut milk and you're ready to head out the door. TBH it'll probably take longer to perfect your cat eye than it will to make this smoothie bowl.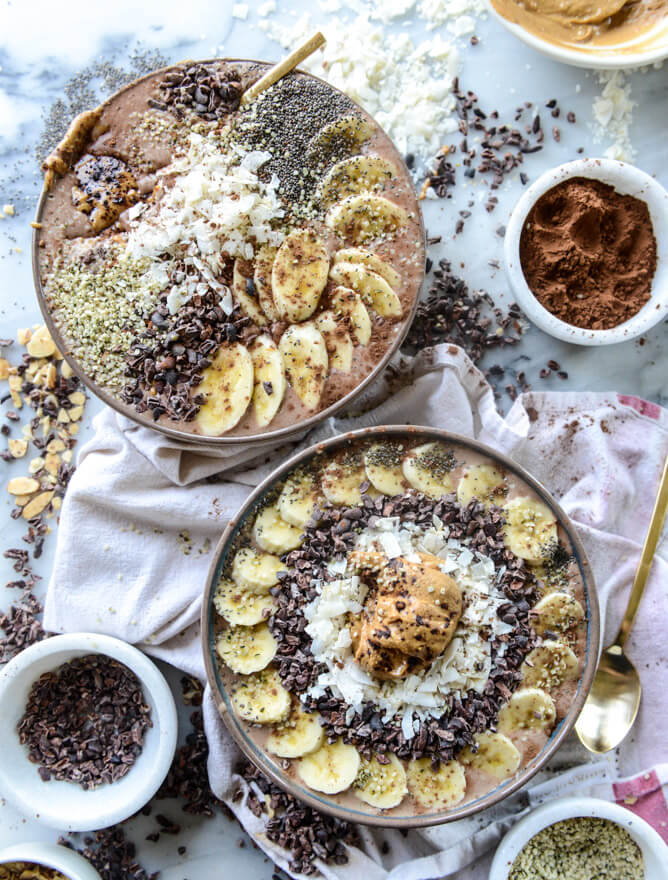 "Hi, my name is Christy and I'm a chocoholic." Trying to break the habit of grabbing a donut on the way to your 9 a.m.? No need to abandon your sweet tooth. Replace the donut with another sweet treat—only healthier. This bowl combines chocolate almond milk, creamy peanut butter, cocoa powder and Greek yogurt into a bowl of rich, chocolate-y goodness.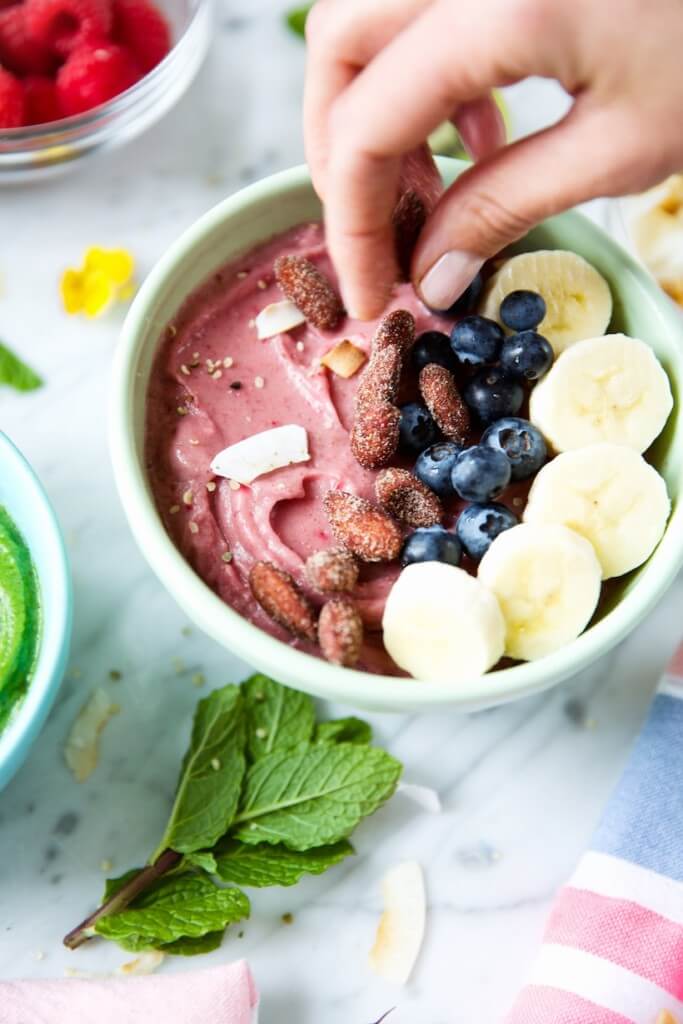 Because what goes together better than strawberries and bananas? This recipe combines strawberries, bananas, almond butter and almond milk. After that turn the smoothie bowl into your canvas—add whatever toppings you want to make it the most aesthetically pleasing breakfast on your Insta feed.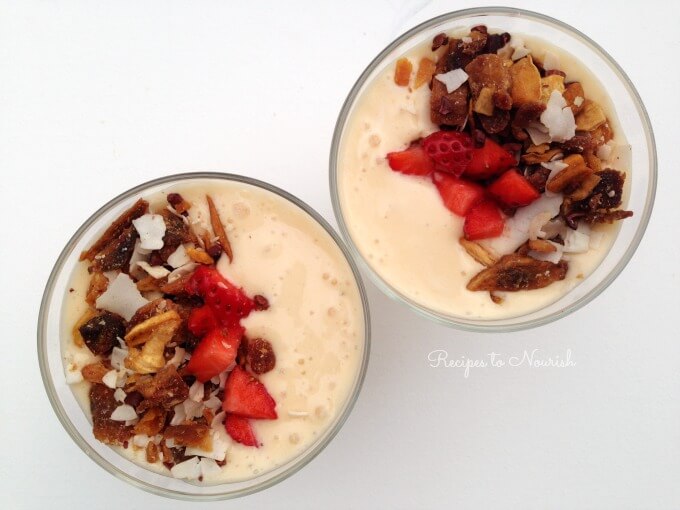 This one goes out to all you struggling college kids wishing you could transport yourself back to a warm, relaxing summer day. With the combination of pineapple, coconut milk, bananas, lime juice and honey, this smoothie bowl tastes like a tropical summer vacation. No need to stress about your upcoming calc exam, it's smoothie bowl time.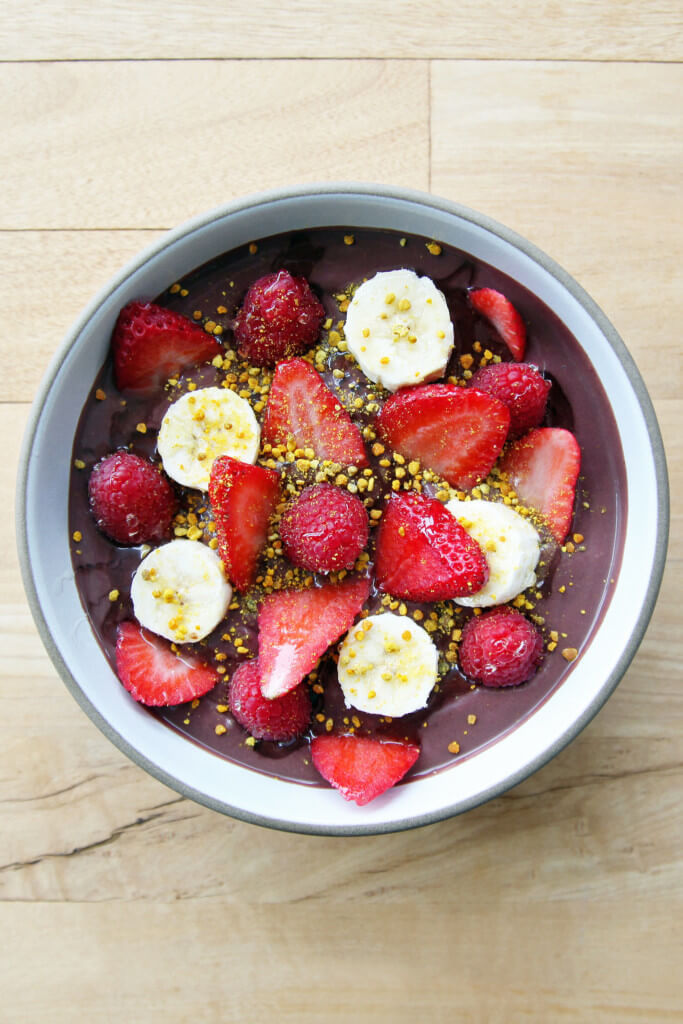 Ah, where the smoothie bowl craze all began. I still don't really know what acai is, but I do know that it tastes on-point. Add a frozen acai packet with almond milk, or a few scoops of acai powder with almond milk, bananas, strawberries and nut butter to recreate the original masterpiece. And remember, don't forget your chia seeds!