The French woman is somewhat of an enigma to the rest of the world. She's raved about for the way she carry herself and the simplicity of her fashion, which makes her all the more interesting and alluring. When will it be our time, the American college girl, to receive this kind of recognition for our style? Well my lovelies, from my travels I bring you the secrets of French girl fashion and share them with you with pleasure. Here are 8 things you have to pack if you're going on a winter trip to Paris.
1. Booties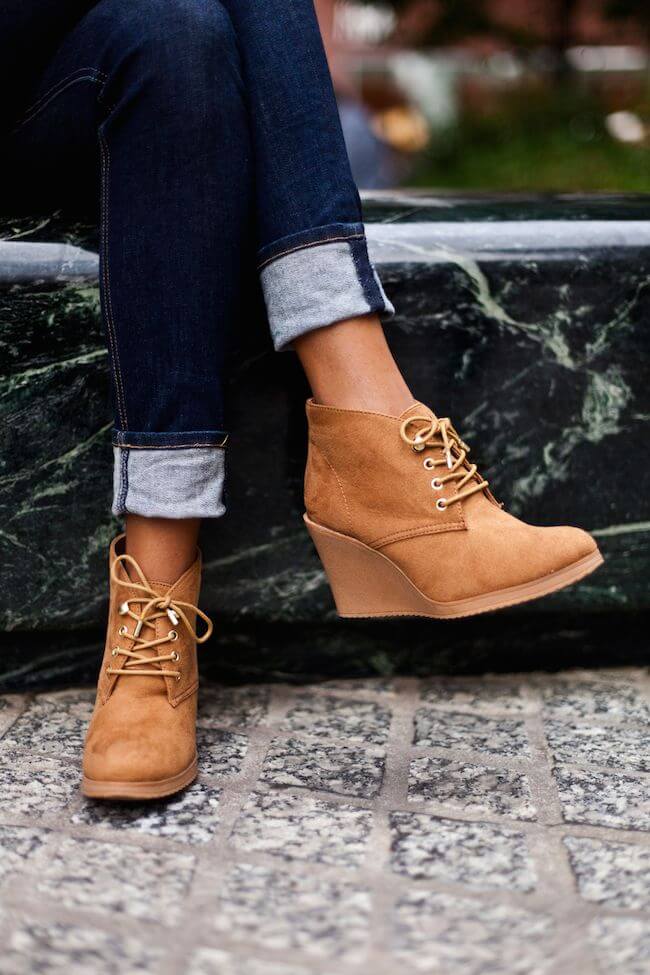 If you're traveling to Europe for vacation you're going to be doing a lot of sightseeing. While some of you may enjoy parking yourself in a seat on a tour bus and viewing the marvels of Paris from afar, there are some of us who need to get off the beaten path and see absolutely everything up close and personal. I suggest two pairs, one with flat soles that you can walk around in all day and the other with heels for your nights out on the town. Unlike stilettos, these babies are comfortable and a lifesaver when you have to spend the whole day walking on cobblestone streets.
2. Faux Fur Vest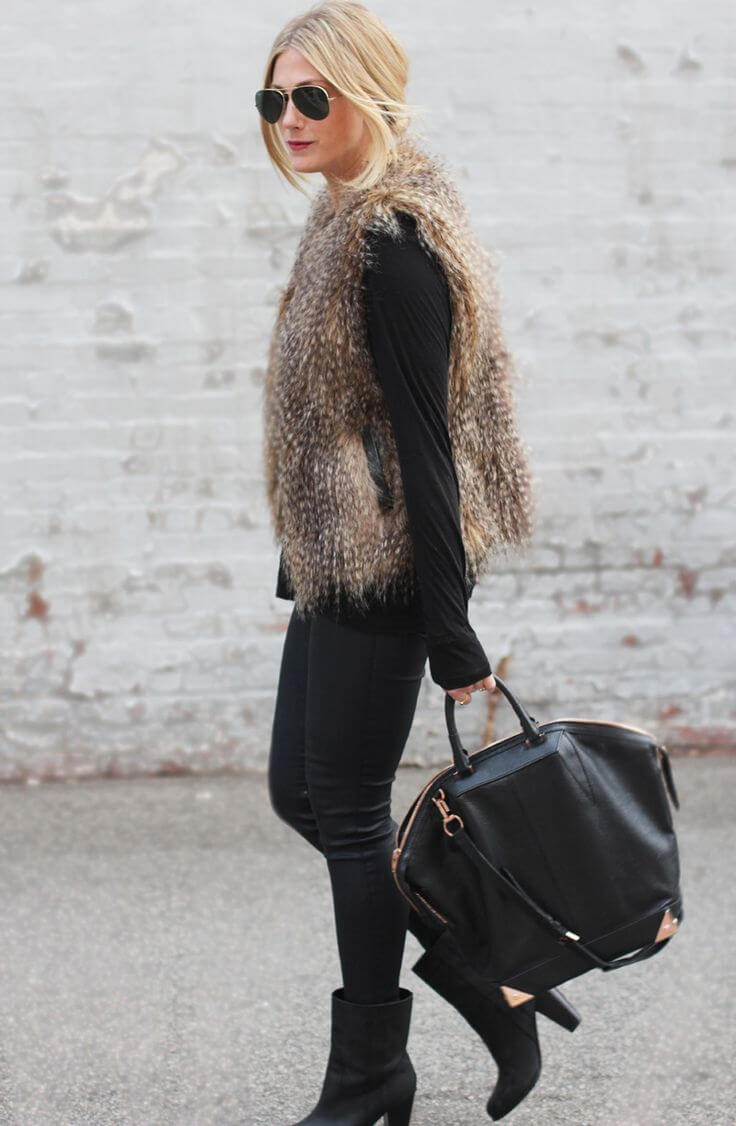 In Paris the first thing you notice is how well the city-goers can layer their clothing. If you're going to douse your body in layer upon layer of neutral colors then you better be an expert in mixing up different textures. Wearing black cotton-blend leggings with a black cotton top is so boring! If you want to stand out without having to resort to big bright colors, take a different route and wear a piece that makes your outfit interesting. My go-to: a faux fur vest. Chic, classy and not to mention cozy, they act as a huge statement piece without going over the top.
3. Oversized Sweater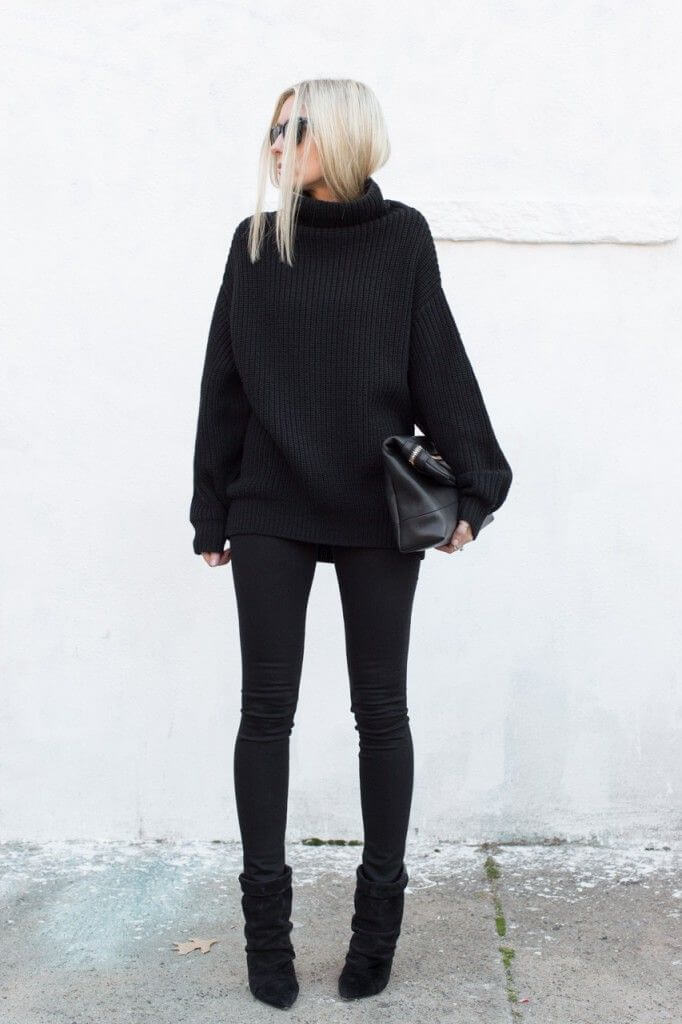 Stuff your suitcase full of these with reckless abandon. They're cozy and versatile, perfect for a day of sightseeing paired with boots or for a night out with a pair of leather leggings. They're so easy to move in and best of all, they don't show the outline of your food baby after you've eaten too many macarons.
4. Red Lipstick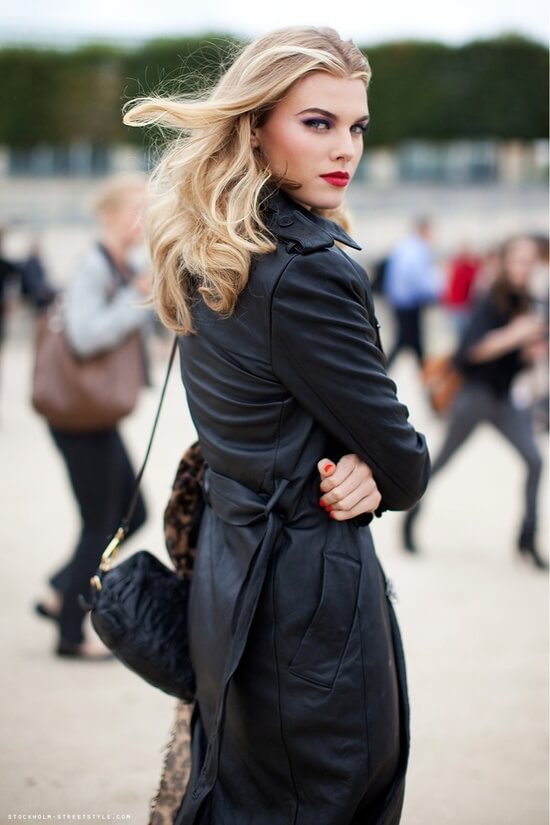 It's simple, classic and can absolutely complete an outfit if you know how to wear it. It makes your teeth look whiter, brings together a neutral-toned outfit with a splash of color and lets you stand out in a room full of people. Red lipstick is another essential to pack when creating your perfect Parisian wardrobe and Marylyn Monroe-ing your way through Paris.
5. Headgear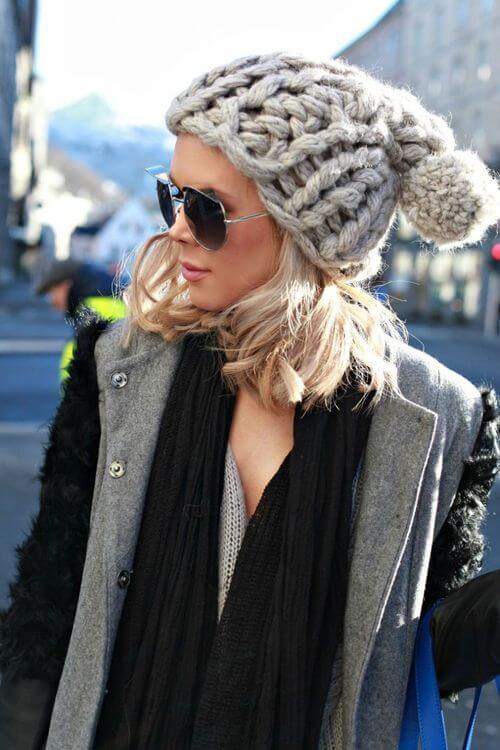 Due to the fact that American electrical plugs don't fit in European outlets, you won't be able to use your hair dryer or any other kind of styling tools while traveling. Your next best option is to make sure you bring some accessories to help you look fabulous. Carry a couple beanies and headbands for some variety. The weather can get nasty, so being able to keep your hair out of your face and looking fabulous is a win-win in my opinion.
6. Leather Leggings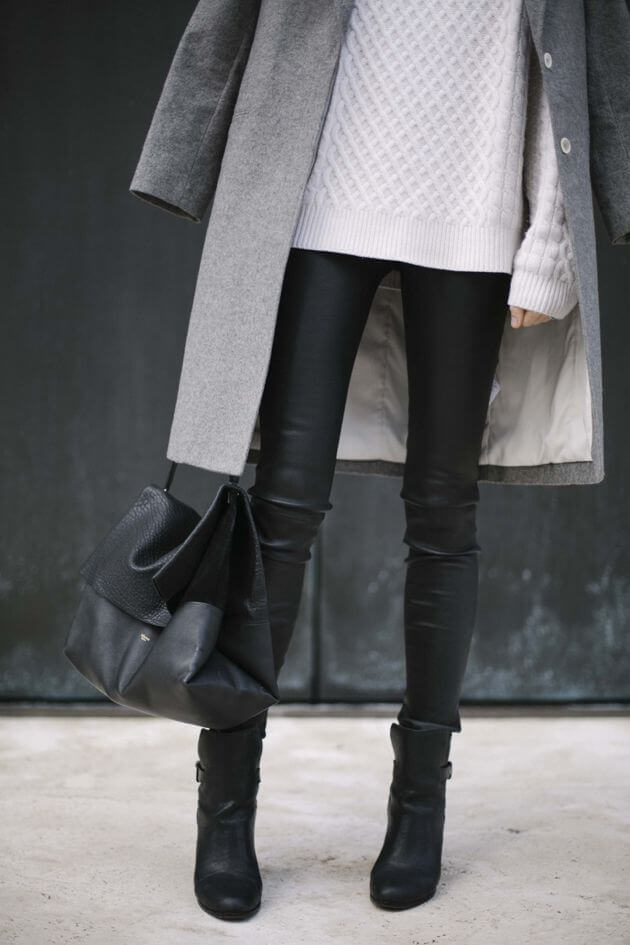 Leather leggings are the outfit piece to wear these days. You can pair them with an oversized sweater for a day perusing the streets near the Moulin Rouge or you can throw on a pair of heels with a dress top and look like Kim Kardashian on the streets of Paris.
7. Statement Scarf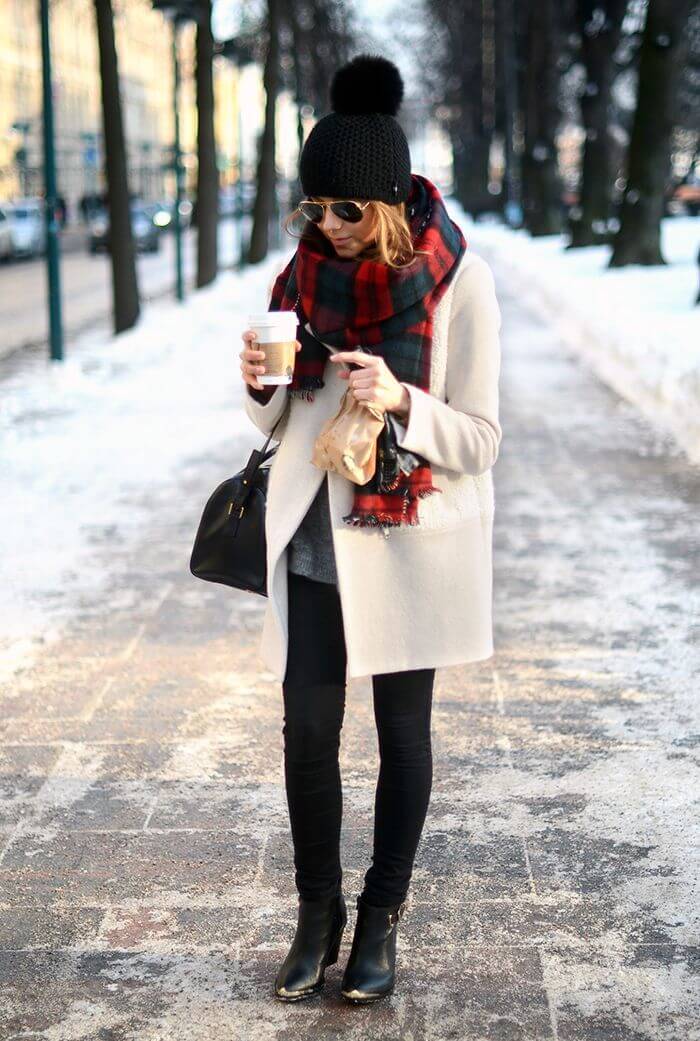 For the majority of your time during your winter trip to Paris you're going to be wearing a coat. Unless you've got a serious obsession with color, chances are your coat is a neutral color like black, grey or tan. In Paris, these colors are all you see. Make sure to pack a scarf that will keep you warm and add shout of color to your outdoor ensemble.
 8. Black Leather Gloves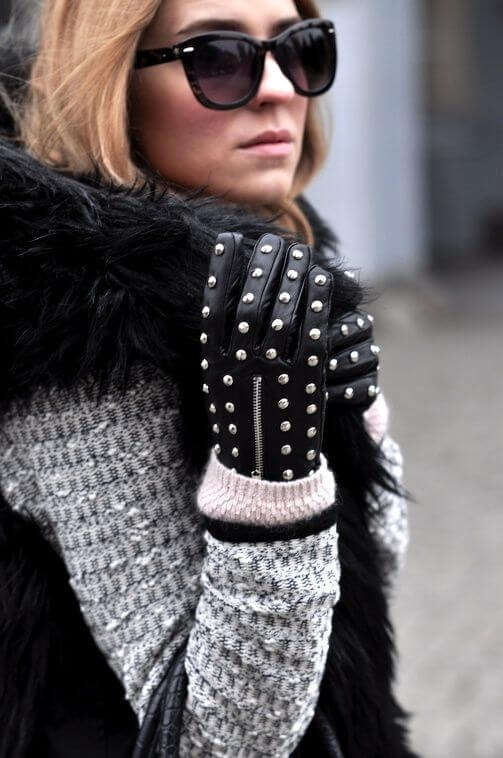 One word: germs. During your travels you're going to be touching countless surfaces, handles, tickets and doorknobs. The last thing you want is to catch a bug and spend your entire trip crying in your hotel room bed. Bring along a pair and stick them in your purse for those days where you'll be doing some serious sightseeing. They'll keep your hands warm and help prevent you from getting cooties.