It's 12:56 p.m. and I'm running home from class through Florida's scorching heat holding onto my iPhone for dear life. At exactly 1 p.m., my phone begins to buzz. The screen reads: Greater Los Angeles Area, and just like that I'm on the phone with sexy socialite, Kim Kardashian.
It felt like I had entered the set of her reality show, Keeping up with the Kardashians, considering five minutes into the conversation Kim told me to "Hold on one second," and then proceeded to scream at her mom for being too loud in the same room as her during her interview. Besides the usual family arguments over sharing clothes or being on time, Kardashian isn't looking to stir up any more personal trouble for the fourth season of the family's hit show. Instead, she seems to be making her name less synonymous with sex symbol by becoming quite entrepreneurial.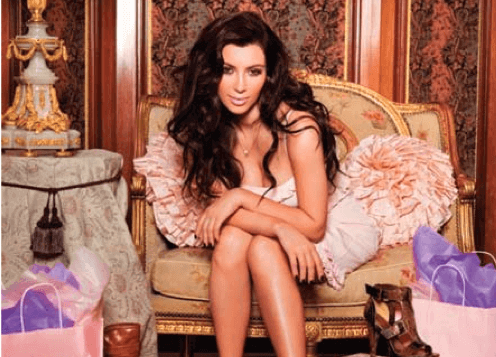 Her newest project is a fragrance—named after the celebrity herself—with a sultry, black bottle design that launches in February.
"It smells like me! No, I'm just kidding," she said. "It smells like pink jasmine and gardenia."
Aside from gracing her fans with her signature scent, Kardashian's also using her iconic fashion role seen on red carpets everywhere to spread style. She is the founder and chief stylist for shoedazzle.com. The site is a shoe of the month club where fashion experts and stylists pick out shoes for members based on a personal style survey. The shoes are only $39 and Kardashian plans to use her Hollywood style expertise to design her own line of shoes for it.
Although it may seem that Kardashian only has her self-taught style smarts, many don't know that she attended college for four years in Santa Monica at Pierce College when she was 19. After studying communication, she is finally putting her skills on the glossy pages by working as a contributing beauty editor for OK Magazine. "This is the best outlet for me to really express myself to share all my beauty tips," she said.
Now supporting an expanded fan base—she has more than 500,000 fans on Facebook—she finds it hard to believe it all started with her family's reality show in 2007, an idea from friends who witnessed the Kardashian's hectic, 12-person household. When her mom pitched the idea to long-time-family-friend Ryan Seacrest, he loved it and jumped on it right away.
"In like a week we were filming, and we had no idea what we were getting ourselves into," Kardashian said.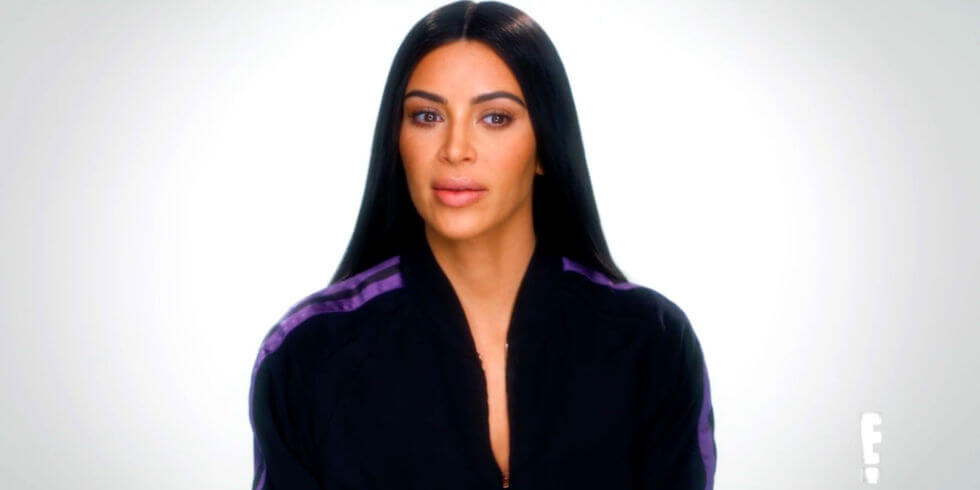 What seemed like a glamorous life on television turned into a very private look into Kardashian's life, giving the world any chance it could get to exploit her personal life. Everything from dating, body issues and family feuds were revealed, which gave bloggers and tabloids plenty of fresh bait to make rumor of.
The family's stardom blossomed quickly making her and sisters, Khloe and Kourtney, household names. For the most part, fans send letters, cards and pictures to Kardashian. But this isn't always the case. In fact, one group of people told Kardashian if they ever saw her wearing fur again they would kill and skin her.
Despite the challenges of being in the limelight, Kardashian has come a long way since the earlier years of Keeping up with the Kardashians. In addition to her perfume line, her online business and her con- tributions to OK Magazine, Kardashian is breaking into the fitness industry. While in earlier seasons of the show viewers could catch her chowing down on burgers, fries and even frosting directly from the can, she's now a newfound fitness guru.
Having been scrutinized for her curvy figure and even called plus-sized in celebrity gossip magazines, she slimmed down from a size 6 to a size 2 through a strict diet and workout program. Her workout DVD, "Fit Into Your Jeans by Friday," has been a huge success, and she's working on developing an all-natural weight-loss system with GNC.
"I am a really big fan of eating healthy and staying in shape and I think everyone needs to get it together and stay committed," she said.
One way she does this is by avoiding alcohol. Well, that is she did stay away from alcohol until she made an appearance on her sisters' show, Kourtney and Khloe Take Miami, and didn't know her limits. To sum it up, Kardashian spent her night sipping a few too many drinks and ended up stumbling around and vomiting.
But aside from a minor slip up, Kardashian is all business. She is always looking to promote her image in positive ways. You shouldn't be surprised if you see her Twittering up a storm about her next entrepreneurial venture; because unlike some celebrities, Kardashian tweets all by herself. "That would be so awkward if someone else were writing them for me," she said.
"That would be so weird if someone was like 'I'm eating right now' and it wasn't me, of course I do it all myself."
Wondering what Kim Kardashian has been up to since 2009?
If the Kim Kardashian was a household name in 2009, then consider her an international household name and pop culture icon in 2018. Except nowadays she goes by Kim Kardashian-West after marrying rapper Kanye West in 2014. Together they have three kids, North (born in 2013), Saint (born in 2015) and Chicago (born in 2018 via surrogate). But Kim Kardashian West is more than a reality celebrity now—she's created a unique brand built off of her social media following. Want to keep up with Kim in 2018 and beyond?
Find out how Kim Kardashian West lets her fans keep up with her in 2018 and beyond.
KKW App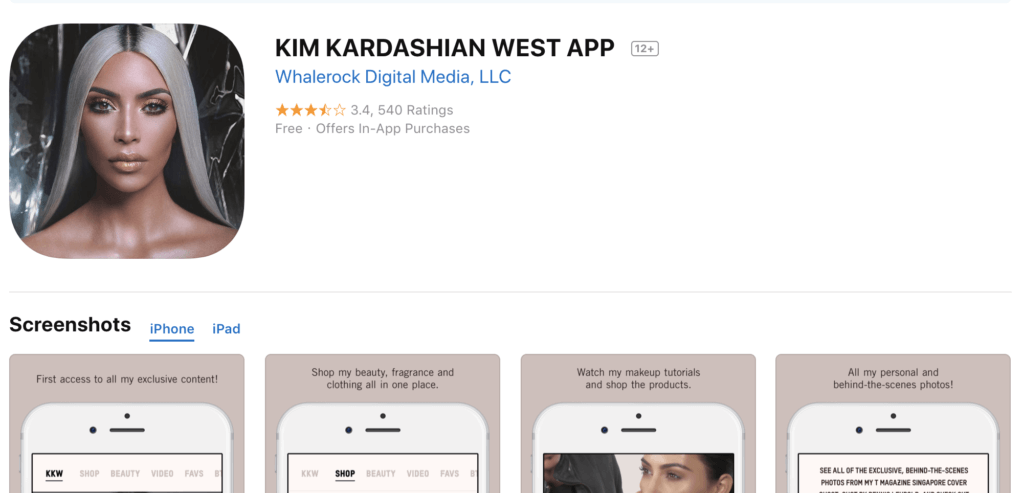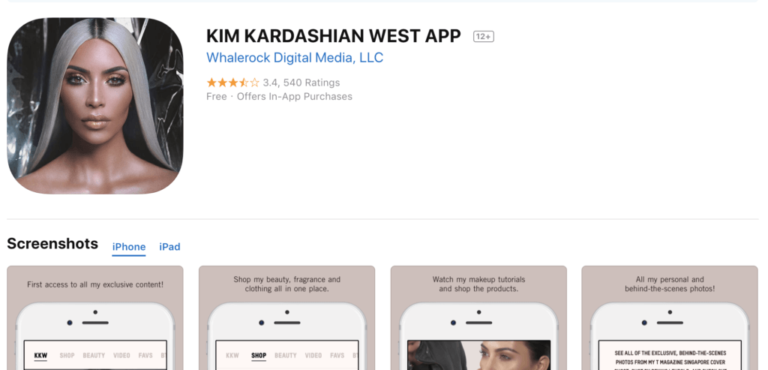 Kim Kardashian West has mastered what it means to be an influencer in 2018. After likely racking in millions on social media sponsored posts, she created a personal app. To access exclusive content from beauty and fitness tips to insider Kardashian throwbacks, users must pay $2.99 per month or $24.99 per year. But if you really want to know the secrets to KKW's flawless skin or tutorials to her most famous looks, that seems like a small price to pay.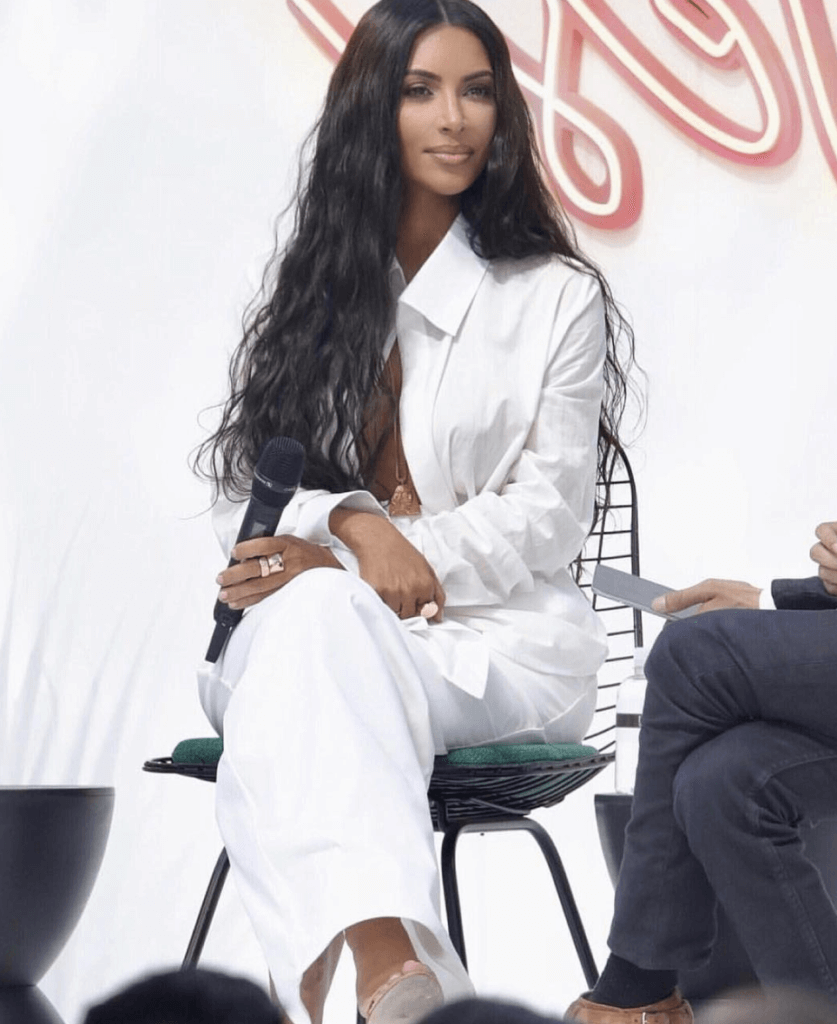 Over 114 million followers tune into their feed to see what Kim Kardashian West posts on her Instagram and Instagram stories every day. And that number climbs higher every day. KKW's kids keep a pretty low profile on the family's reality shows, but you'll often find North and Saint (and in time, Chicago) playing with filters on her stories. Kardashian-West recently got some backlash over posting an ad for appetite suppressant lollipops on her stories, but it seems the 24-hour news cycle solved the issue. Like everyday people, Kim loses some and wins some, too. Check her Instagram account to see her latest outfits, beauty and fragrance releases, beauty looks, hairstyle updates and of course, adorable shots of North and Penelope (her sister Kourtney's daughter).
Do not mess with Kim Kardashian West. She not only drops hints about her latest product launches on her Twitter, she also tweets to fiercely defend her family, views and husband.


Kim also pays gratitude to her 58.5 million followers by responding and interacting with them on Twitter. So just as much as she claps back, she also likes to take into account her fans' input when it comes to building her beauty and fragrance brands.


KKW Beauty
Fans beg for Kim Kardashian West's beauty secrets every day. Instead of wondering how she finds the perfect nude lip shade, they can shop KKW Beauty. The brand sells lipsticks, highlighter palates, powder contour, gloss and more. She teamed up with one of her favored makeup artists, Mario, to create a bundle of his recommended products. Now, fans can get KKW X MARIO looks with the 10-pan eyeshadow palate, lipsticks and gloss.
KKW Fragrance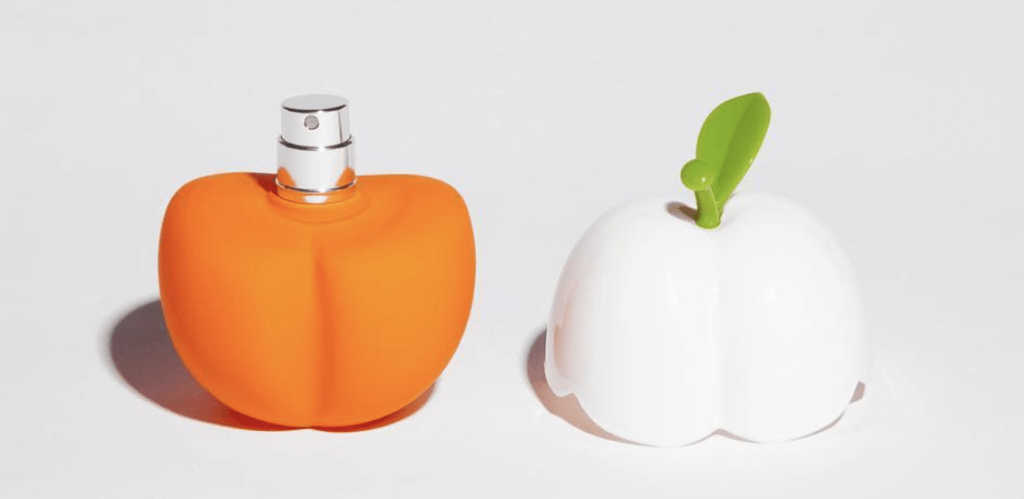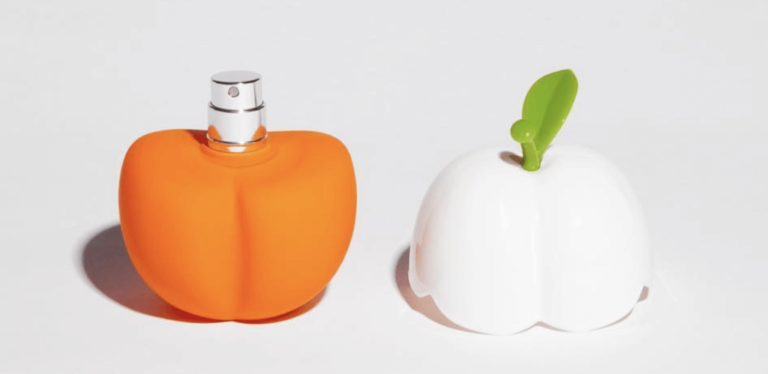 People buy these KKW Fragrances online without even catching a whiff. That's how strong Kim Kardashian West's brand truly is. And back in 2009, College Magazine got the scoop that Kim wanted to break into the fragrance industry. Fast-forward nine years later, and the world waits to see what fragrance she'll release next. In the last few weeks she released Kimoji Peach, Vibes and Cherry. Earlier in the year, she released a series of heart-shaped fragrances, Kimoji Hearts BFF, Bae and Ride or Die. Bloggers, celebrities and fashion influencers received a surprise—special white-chocolate packaging and a gavel that let them "break hearts" to get their fragrance. Tabloids speculated that the color heart you got varied based on the relationship with Kim. The world will never know, but Kim will.
Keeping Up with the Kardashians
https://youtu.be/acpzEpPAdPw
Did you really think Kim would ever forget her roots? Her fame (besides the sex tape, of course) skyrocketed when her family debuted Keeping up with the Kardashians. A decade since premiering in 2007, the Kardashian family continues to show what really happens (or at least, what they want you to think happens) behind every business triumph, family milestone and tabloid scandal. Nothing is off limits for Kim. From her marriage(s), Paris robbery, surrogacy journey and sibling drama (yes, including Rob and Blac Chyna), Kim divulges it all on the show. Fans will tune in this come August when Khloe's baby daddy drama unfolds and hopefully we'll get Kim's juicy opinion on it all. One thing's for sure—Kim Kardashian, no matter her second last name, will not go anywhere. And back in 2009, she gave College Magazine the exclusive.
*Editor's Note: Original article and interview published December 16, 2009.
*Updated July 19, 2019 to include "How to Keep up with Kim Kardashian-West."