POV: You all moved into your new dorm room, and you just said goodbye to your parents as they drive away. Now what? Freshman year of college feels like a rollercoaster of emotions. You might become nervous or anxious, but you may also feel excited and ready to embark on this new chapter of life. Whatever you may feel, for the first time you live on your own for nearly nine months out of the year. It can feel quite intimidating to figure out everything on your own right after your parents drop you off. Trust me. I freaked out just like you. But keep in mind that everyone around you lives in the same boat, so you're certainly not alone.
Read on to follow these five helpful tips to make your freshman year just a little bit easier.
1. Get Involved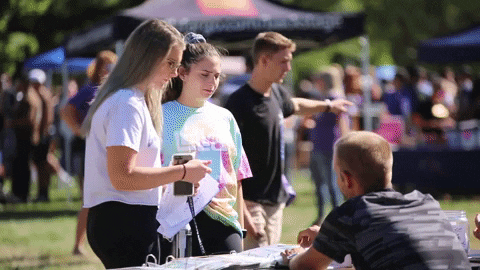 I can't stress this one enough. Get involved with any sort of club or organization when you arrive on campus. Most universities offer a huge variety of groups to choose from to meet people who share your same interests. Do you want to continue playing the sport you played in high school? Join the club sports team. Do you feel passionate about giving back? Join a community service club. Do you want to get more involved with professional aspects of your major? See what different types of organizations your specific college offers to students.
Over time, you will realize what you want to stay involved in but try to figure this out as soon as you can. Not only you will likely create a circle of friends, but it will keep you busy as well. Going to college means finding yourself and what you truly enjoy doing, so exploring how you can get involved will push you one step closer to achieve these goals. As a bonus, joining and staying in organizations you join can eventually lead to potential leadership opportunities, which would look great on a resume.
2. Take Classes You're Interested In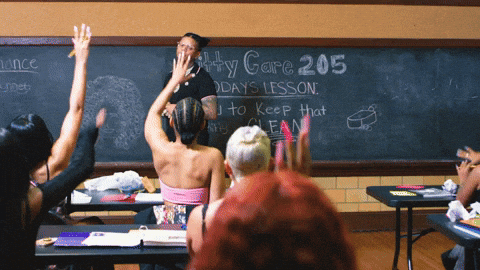 Some students go into college knowing exactly what they want to major in, while others might not know where to begin. Both situations turned out completely normal, but all freshmen need to take general education classes to fulfill their requirements. Before you schedule your courses, thoroughly look through all the options present to you with their descriptions. Narrow down a list of courses and then pick ones that appeal to you. Especially if you don't know what you want to major in, this could potentially help you to decide.
Face it. Waking up in the morning and walking to class remains something we all dread. We'd rather lay in bed all day and watch our favorite Netflix show. At least I know I would. However, picking classes you enjoy will fix this issue really quick. You should want to go to your classes because you genuinely like what the professor teaches. Even if you enrolled in a course you don't like, you must still attend. Professors tend to take notice of who puts in the effort and willing to help those who work hard. They may not act so lenient to those who never come to class.
3. Find Your Balance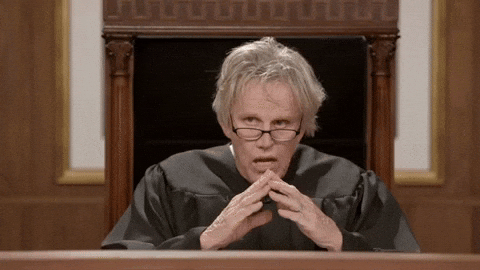 Everyone operates differently. Some people prefer to get early up in the morning, go to the gym, get all their homework done and then go out and have fun with friends. Others like to procrastinate their time a bit. No matter which routine speaks to you, everyone does their schedules a little bit differently. However, you must figure out how to balance everything in your own way.
For me, writing everything down by the day helps me to not only stay organized, but keeps a balanced lifestyle. I base my days around my class schedule, and usually do homework before, in between and a little bit after my courses. This leaves me time to attend different meetings for the various extra curriculars I get involved in, as well as allows me to exercise and hang out with friends. It might take you some time to get into the swing of things. Once you find a routine that works best for you, stick to it. This will help you run a busy lifestyle a lot smoother (trust me).
4. Spend Money Wisely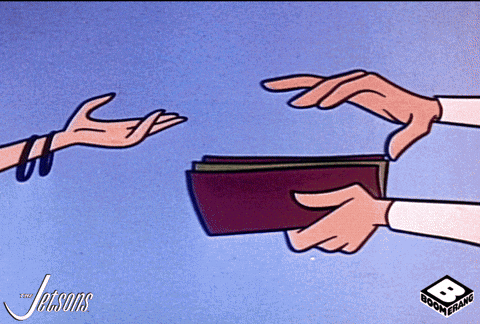 Having no parent watch over how much you spend constantly seems pretty ideal, right? I thought the same at first. But it actually gets pretty tough to manage your own money. Although dining hall money usually cover under one payment at the beginning of each semester, you may not want dining hall food everyday. Doordash and UberEats stay easily accessible almost everywhere to deliver the food you want within hours, online shopping may take over as well. You may create a cart full of new, trendy clothing items, but the total may come out way higher than you expected.
To stay organized, lay out a certain amount of money you plan on spending each week. Once you get that number, divide it roughly into categories like food, supplies and other luxuries. You may find that you spend different amounts every week. Having in the back of your mind about your personal limit will help you decipher which items you need to buy, and which you can wait off on.
5. Take Care of Yourself
Above all other things, take care of yourself. Mental health remains so important. You can't expect to perform your best in your daily activities if you do not feel at your best self. Yes, everyone experiences their off days here and there. However, taking the time everyday to do something for yourself will make all the difference. It not only gives your mind and body the time to rest, but it also allows you to mentally reset.
Do at least one thing every day that makes you feel zen. Maybe taking a walk while listening to music or your favorite podcast, grabbing some lunch or dinner with a group of friends, or taking a quick nap. Whatever activity you choose, do it. I promise, these will put your stress at ease, and you will thank yourself at the end.
Take all these five tips into consideration, you will turn out more than fine. I had the similar experience and getting used to college remains hard. If you get involved, take classes you like, find your balance, spend your money wisely, all while making time for yourself, you will master college in no time. So just take a deep breath, give yourself a boost of confidence and go kill it.