Within this world, two types of people roam the Earth. The first sort deems themselves the jet-setters; they love the hustle and bustle of the airport. The other sort of people thoroughly enjoys traveling on the ground; four rubber tires speeding along an asphalt highway pumps up their adrenaline. Road trip fiends adventurously step foot into unmarked territory. Whether a group hops out of a pick-up truck to explore the rocky terrain of a mountain or a couple exits a two-door sedan in hopes of discovering a deserted beach, these folks bound themselves to a day full of wandering. If you're searching for more memorable road trips, look no further.
1. Page, Arizona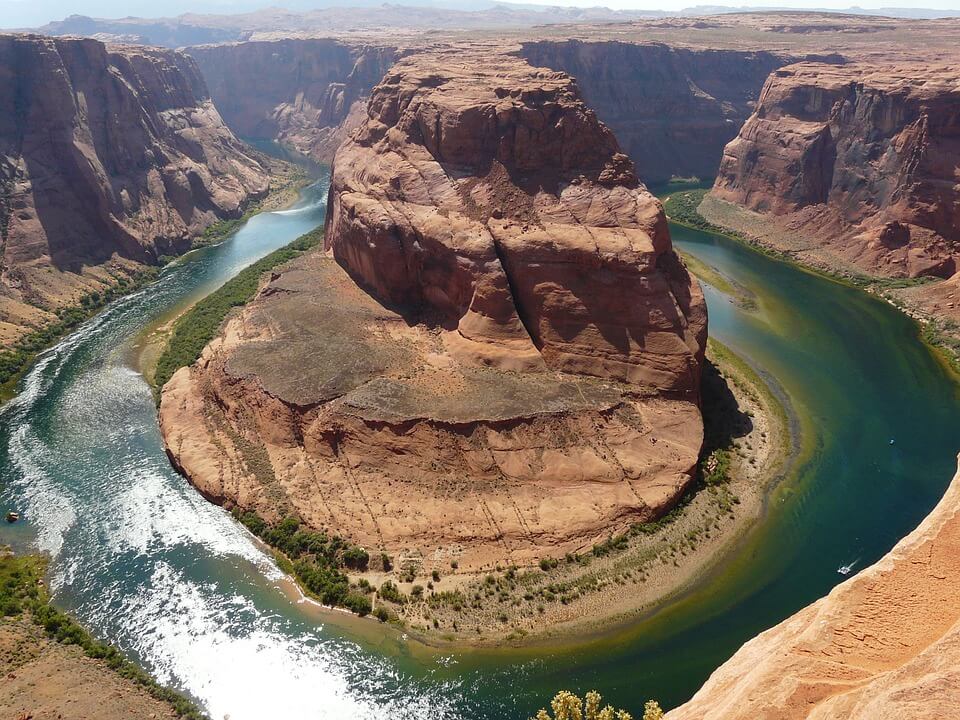 Peaked at an elevation of 4,300 feet above sea level, Page, Arizona finds itself nestled within Coconino County. Established in 1957, this quaint city offers multiple tourist attractions. "Page, Arizona has Horseshoe Bend, Antelope Canyon, Lake Powell and the north rim of the Grand Canyon all in one place," said Florida State University junior Hailey Basch. Basch and her family trekked all throughout the United States on a grand summer road trip out west. From an aerial view, Horseshoe Bend resembles just what it claims: a breathtaking view of a horseshoe shaped body of water wrapping around a deep canyon.
"Lake Powell is really beautiful for boat and jet ski rides and cliff jumping," explained Basch. Spread out for miles, the Grand Canyon offers a picturesque view to top off your evening in Arizona. "There's a lot of walking trails which lead you to some cool views, but they got really crowded…early morning is best. If you plan far enough in advance [the national park] has little cabins you can rent out which are just a few steps away from the canyon." Sounds like I found my next road trip extravaganza.
2. Bar Harbor, Maine
Debating on whether to plan adventures ahead of time or not, FSU senior Tara Bird and her family found themselves on a road trip to wherever her dad's iPad led them. Waltzing through the streets of Bar Harbor, Maine the town exudes salty air and a sunny atmosphere. Naturally, Bird and her family insisted on tasting Maine's infamous lobsters. "One night we all went out for lobsters and each got our own. The waiters taught you how to crack, break it and everything," Bird explained.
Aside from the lobster notoriety, Bar Harbor, Maine houses the largest part of Acadia National Park. Within this large tourist attraction remains multiple charms for visitors to explore. "We went to Acadia National Park which has Cadillac Mountain, the first place to view the sunrise in the United States. So, [my family and I] got up at 4 a.m. to see it," explained Bird. Can you imagine witnessing the sunrise before anyone else? Talk about bragging rights. "There was this little island called Bar Island also a part of Acadia National Park. At low tide you could actually walk over to [the island] because the water got so low that the ocean floor was accessible," Bird continued.  "We walked over and spelt our last name out in big rocks in hopes that it would stay there when the water rose." If you ever make your way over to Bar Island, let Tara Bird and her family know if their names conquered the high tide.
3. Springdale, Utah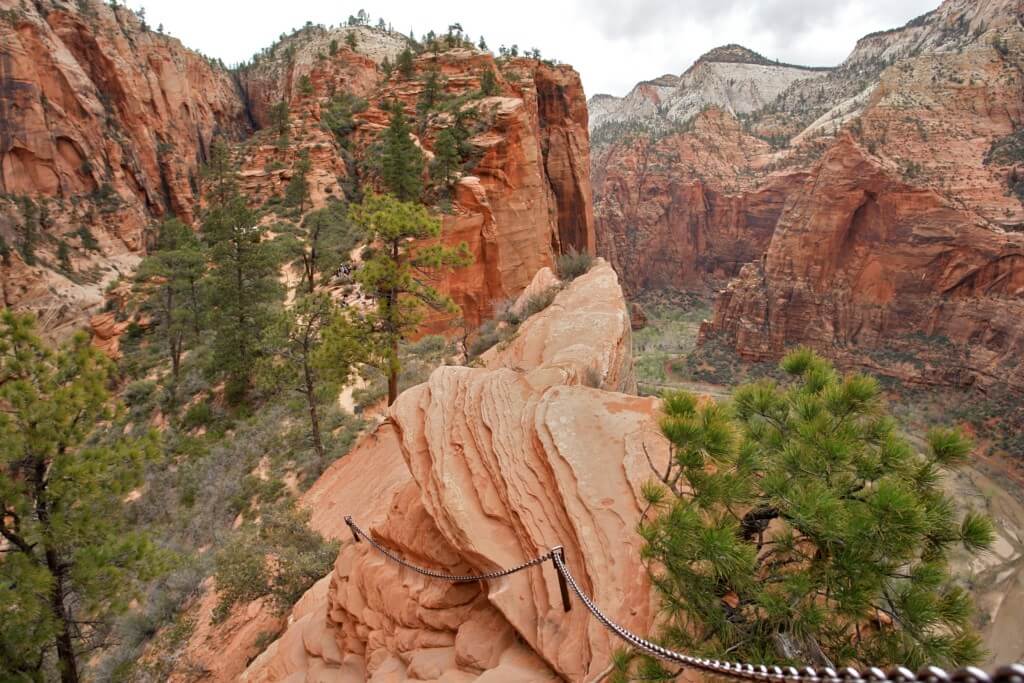 The southwest corner of Utah, Springdale houses a prime national park. FSU recent graduate Kelsey Lardner must have caught wind of the grand attraction. For a little backstory, Lardner and her boyfriend dedicated 37 days and 12,000 miles to a one-of-a-kind road trip. "We drove through Colorado, Utah, Arizona, Nevada, then up the coast of California to Oregon, Washington, Idaho, Montana, Wyoming, South Dakota, then made our way back to New Jersey." Holy mother of road trips.
While Lardner mentions picking a favorite remains difficult, she chooses Zion National Park in Utah as her favorite park. "[The park] reminded me of Jurassic Park or something. We did a ton of hiking, my favorite being Angel Landing, which takes you about 1500 feet above the canyon floor," Lardner said. Zion's steep, red canyons help differentiate this national park from others. "The coolest (and scariest) part of the hike was once you reached a certain point you had to scale up the side of a narrow spine of the mountain using chains to hoist yourself 500 feet up…the top view is totally worth it. Absolutely breathtaking." Gotta risk it to get the biscuit, y'all.
4. Nebo, North Carolina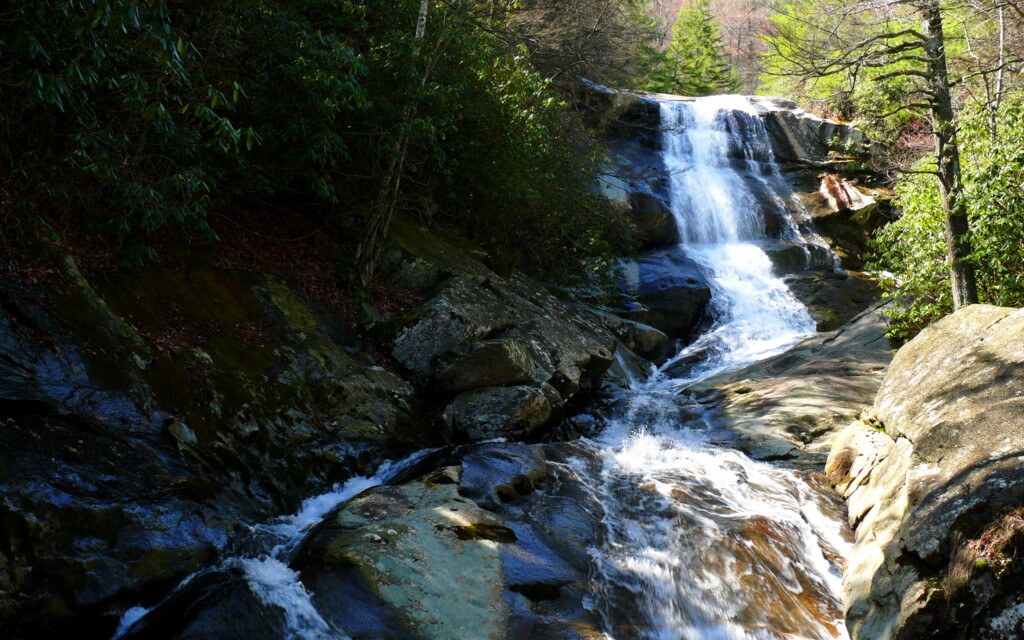 If your geography skills wreak havoc on your brain like mine, then you haven't the slightest clue about this particular town. Named after a Methodist campground existing before the Civil War, Nebo summarizes itself as an unincorporated community within McDowell County in NC; the quaint town remains strictly local. Housing the only remaining junior high school in the state, Nebo remains a quite historic town. FSU alumna Amilyn Strayer stumbled upon this area during her summer road trip.
Traveling along the East coast, Strayer discovered the Pisgah National Forest, or in her words "a gem." Within Nebo, NC, this national forest finds itself nestled in the Appalachian Mountains. "Driving through the mountains at dawn, I kept seeing signs for the national forest. I pulled off to a trail and hiked in my PJs." My kind of gal. "After my hike I was heading out and and saw the words 'sliding rock'…without a soul in sight, I spent the next three hours sliding down the natural rock laughing to myself. I felt like a kid again!" This story fills me with joy.
5. Denver, Colorado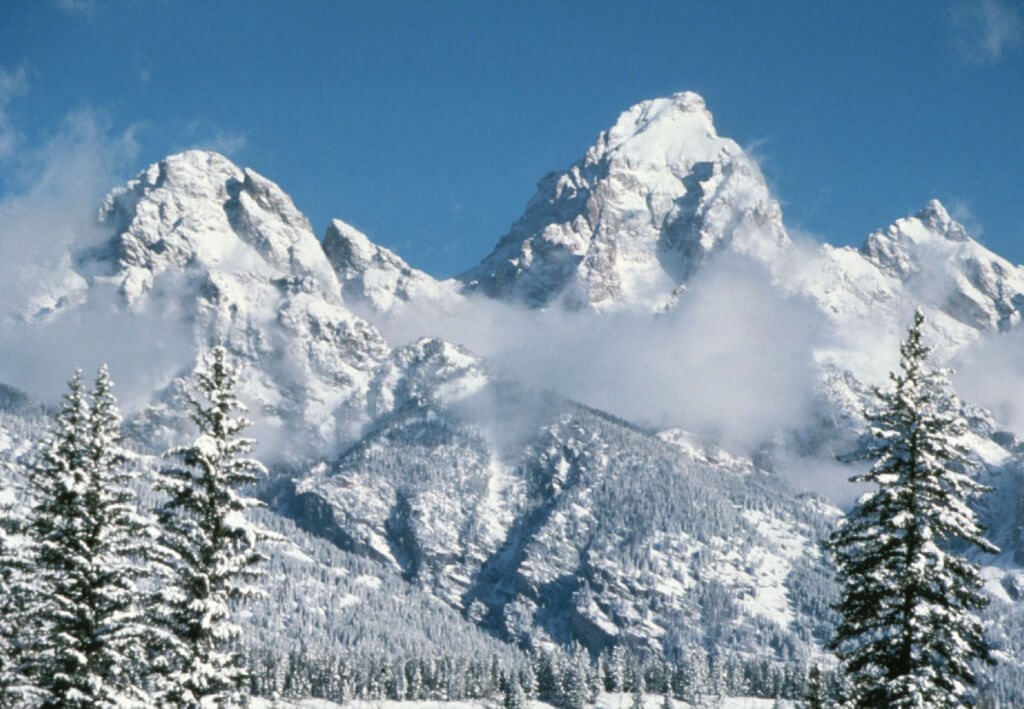 Denver isn't all snow and high elevations. The city remains the smallest metropolitan area to have a sports team in all four major sports—Denver Broncos, Colorado Rockies, Colorado Avalanche and the Denver Nuggets. You could embark on a road trip just for the games! About 60 miles west of Denver, the highest point in America rests in the Front Range of the Rocky Mountains. Another couple who embarked on a thorough road trip, "driving around 8,000 miles, staying at all Airbnb's" Kelly Coker and Austin Phillips made their way through this rocky state. Ascending to an elevation of 14,265 feet, the duo deemed the drive a major highlight amidst their road trip.
"When we started our drive it was 75 degrees outside and by the time we made it to the top [the temperature] was in the thirties. So fun to see patches of snow in the summer," said FSU alumna Kelly Coker. Due to large patches of snow, cars obtain permission on this drive only during a specific period of time within the summer, so Coker and Phillips timed their trip right. "The best part was making it to the top and climbing the rest of the way to the summit…a very cool experience and must-do in Colorado." A very Christmas in July moment.