We turn to magazines to tell us whether we're "good-girl hot or bad-girl hot," which star wore that hideous gold sequin dress better, and that Brad Pitt was spotted picking up his dog's poop with a Wal-Mart bag this weekend.  Between mainstream mags like Cosmopolitan and GQ, readers have enough kama sutra positions to last well into menopause, but if you're looking for something off the beaten path — a little more informative and a lot more design-savvy – check out these magazines.   
1. i-D is a monthly print magazine covering fashion and contemporary culture.  The stories and interviews delve pretty deep and reveal a more captivating writing style than that found in your everyday Seventeen. Not to mention, the pages are a designer and photographer's dreamland.
2. Like many mainstream entertainment mags, Paste covers music, movie and television – the difference is, you'll be seeing interviews with Wilco, Benjamin Gibbard and she & him instead of Rihanna and Channing Tatum.  The magazine is online-only these days, but it's still just as good.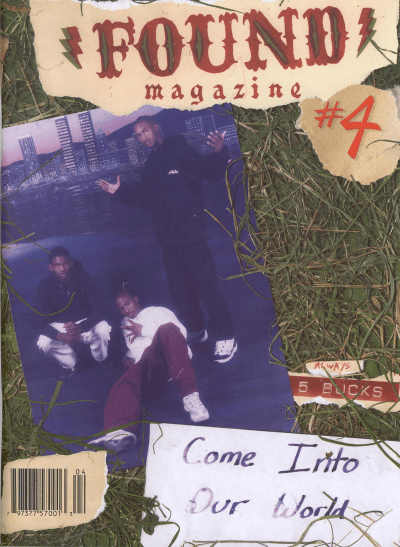 3. If you're looking for a magazine you can look at for half an hour, throw in the trash and never think of again, this isn't it.  The guys at FOUND magazine collect, well, findings: love letters, ticket stubs, napkin poetry.  It's basically just a collection of "found stuff" slapped on matte pages for the world to see, but it offers a look into others' lives that is impossible to dismiss.  It doesn't come out often (I'm talking once every year or two, MAYBE), but when it does, it's well worth it.
4. Wooden Toy Quarterly is seriously indie.  Covering contemporary culture and art, this magazine is really a work of art in itself (spend five minutes on their website and you'll see what I mean).  The features and interviews are entertaining and refreshingly unique.
5. Probably the least "unpopular" of the above-mentioned, Sunset magazine delivers a good variety of topics in a clean, functional layout.  It emphasizes travel destinations, neat architecture, good food and design – kind of like a Pinterest you can touch (subtract the hair-curling tutorials and girls in boots and leggings).