Welcome to Montgomery County! Or MontCo, as the cool kids call it. This 487 square mile county sits just west of Philadelphia. It features a mostly green, suburban and hilly environment, sprinkled with a few landmarks and good-sized towns here and there. As a student at Penn State University, I am no stranger to the term "just outside of Philly. At times it feels easy to define such a wide landscape by its proximity to the nearest center of skyscrapers. Today, I wish to prove the opposite.
While it could take years to discover everything this small chunk of Pennsylvania offers, let's explore just 24 things to see in 24 hours, recommended by actual residents!
6 A.M.: Rolling Hill Park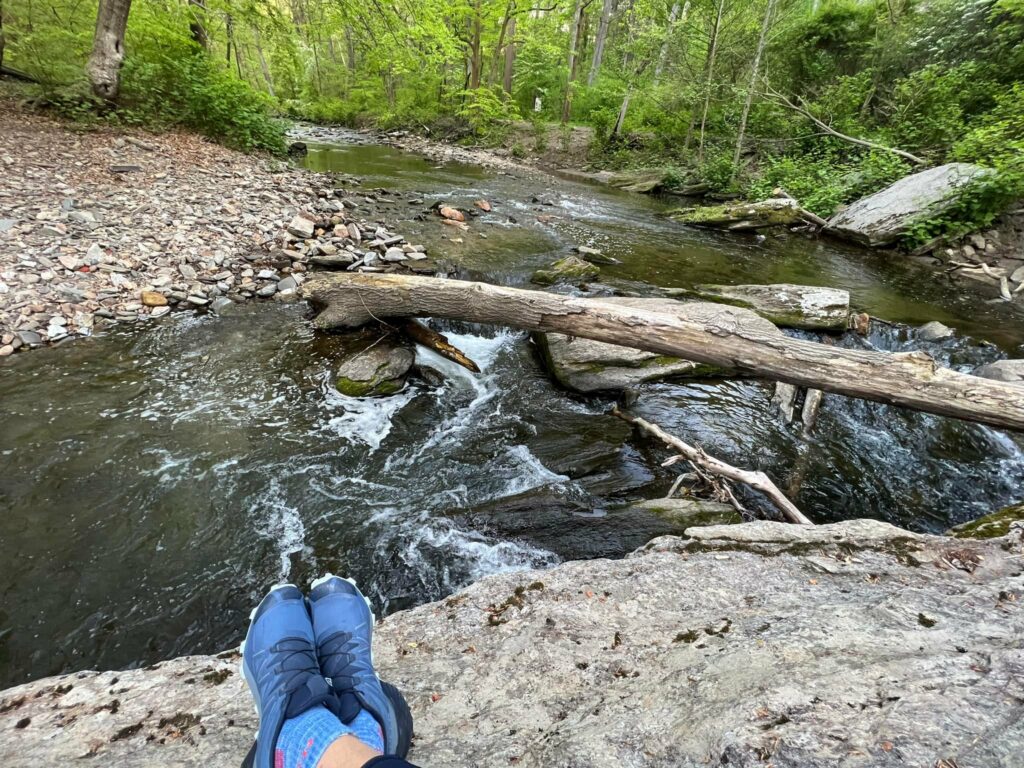 The first park on this list resides in Gladwyne: Rolling Hill Park. A very hilly and green neighborhood of Montco, newcomers to Gladwyne should make sure to enjoy the journey to the park. Simply driving through the curvy roads and observing the scenery can serve as a highlight. This park offers over 100 acres for visitors to roam, as well as several historical remnants to discover. Mill Creek also runs through its green scenery.
"It's for people who love history because it has a lot of ruins, [including] a lot of old cisterns and things of that kind of nature. So, anybody who loves history, you can see it at work and how age plays a role. It has water running through it [and] a lovely dog park," MontCo Community College student and resident of Wynnewood Anika Wolchuk said.
Rolling Hill Park opens at 6 a.m. and closes at 8 p.m. every day. Readers who enjoy early morning runs (A.K.A. sociopaths) can use one of the many trails for a jog. Nature enjoyers must go out to enjoy the fresh early morning air and explore the greenery. The park also allows dogs off the leash in certain areas, so consider this if you want to give your canine some exercise. You could also just go and ask to pet other people's dogs for some free serotonin.
7 A.M.: Nudy's Café in Ardmore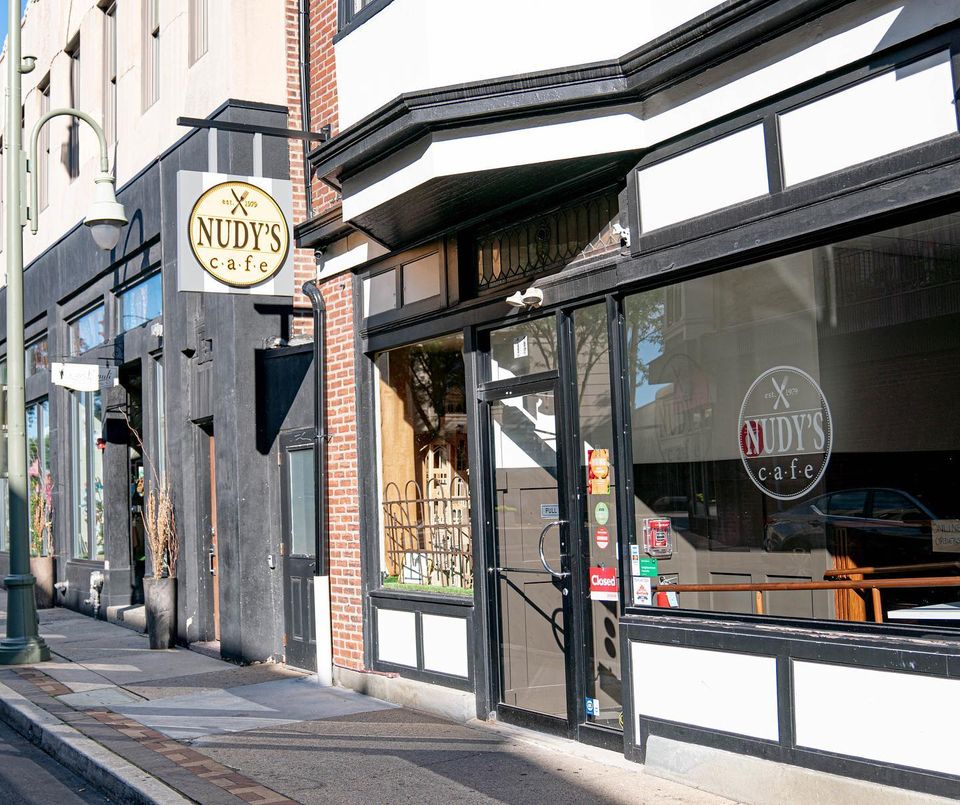 What better way to begin the day than with a hearty breakfast? You can find one of Nudy's several locations in Ardmore with a little yellow sign hanging over it. The small size of this location gives it a cozy feeling, while its large windows allow patrons to observe a calm city street.
"[Nudy's] serves breakfast and lunch. I don't think it's open past maybe four or so. I always loved the breakfast—great French toast. The staff, I thought, was always personable. The location is pretty great [because] once you're done, you're surrounded by all these other stores," Montgomery County Community College student and resident of Wynnewood Eve Bickle said.
Nudy's opens at 7 a.m. every day of the week and closes at 4 p.m. on all days except weekends. Its menu features many classic American breakfast staples, including omelets, pancakes and breakfast sandwiches. On the lunch menu patrons can find salads, cheesesteaks and burgers, among other options.
8 A.M.: Ardmore Farmers Market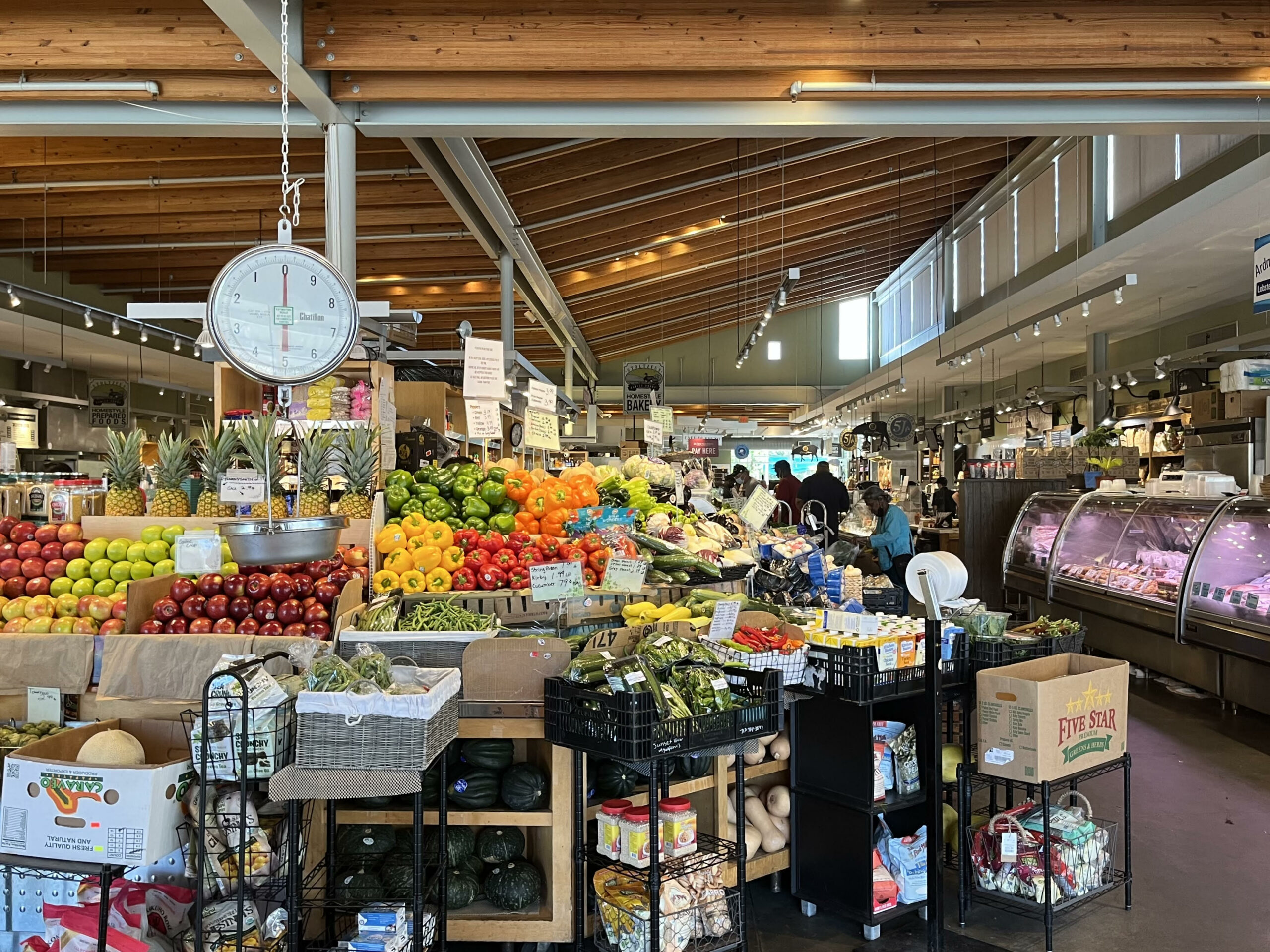 The Ardmore Farmers Market sits next to a Trader Joe's in Suburban Square, an outdoor shopping center filled to the brim with restaurants. On paper, it could seem easy for the Farmers Market to go overlooked. In addition to Trader Joe's, its nearby competition includes a Starbucks, Shake Shack, Sweetgreen and a wide variety of other eateries. Yet the Ardmore Farmers Market stands uniquely in its own lane, packed with over ten shops under one roof. These shops include a deli, a bakery, a Mediterranean restaurant and a sushi shop.
"[Stoltzfus Bakery] makes the best soft pretzels. Better than Auntie Anne's. Hands down. 100% signed, sealed, stamped; nothing beats them. They make the most delicious pretzels [with] cheese," Penn State student and resident of Narberth Owen DelMonte said.
For a fun afternoon, stop in this bazaar to pick up some lunch or a snack, then explore everything Suburban Square offers. The area itself contains plenty of sidewalks and pedestrian-only areas, allowing walkers to easily check out the vicinity! On the other side of Suburban Square, you can find a cool Apple Store. Health Nuts can check out the Nike store and Lifetime Fitness. All the way down Coulter Avenue, a Sephora awaits with its many makeup wares.
9 A.M.: Ott's Exotic Plants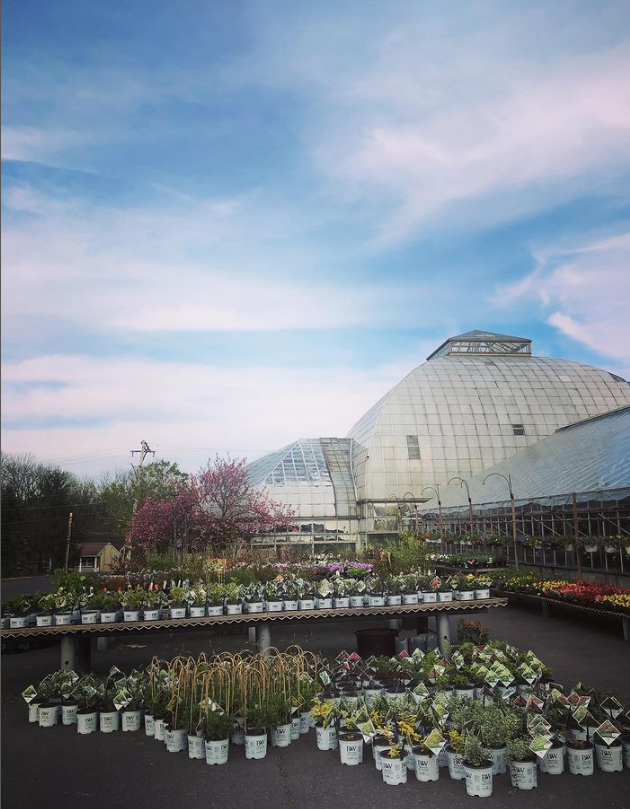 Plant lovers rejoice! At Ott's Exotic Plants in Schwenksville, current and prospective plant owners can explore a massive assortment of flora. Approaching the location from Gravel Pike, one can immediately see several of the store's offerings growing on a tall hill behind it. Ott's stores many of its plants in a huge greenhouse complete with its own waterfall.
"I love going [there] because when you go in the afternoon, that's when all the plants are flourishing and they have their waterfall running. I don't know if it still runs, but it used to, and they would have koi in the pond at the bottom. People [there] are looking around and looking at their exotic plants. I'm a big plant person, I love looking at their plants," St. Joseph's University student and resident of Collegeville Steph Coleman said.
Ott's opens at 9 a.m. every morning and closes at 6 p.m. almost every day of the week except Sundays, when it closes at 5 p.m. instead. Try visiting them on a warm morning or afternoon, preferably when the sun is out with minimal cloud coverage. Nothing beats the site of the sun on greenery as it makes the color of flowers pop. Who knows? You may meet the plant of your dreams.
10 A.M.: King of Prussia Mall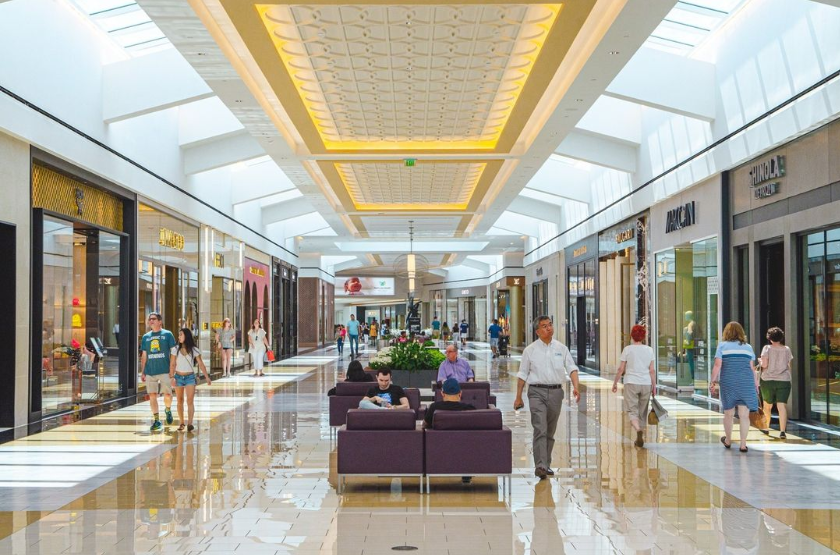 Arguably one of the trendiest places to visit, the King of Prussia (KoP) Mall claims the title of America's third largest mall. For a long time, two malls separated by a parking lot made up the "mall," requiring visitors to cross an outdoor covered sidewalk to traverse between them. As of 2016, however, a bridge built between the two structures finally connected them under one roof. This structure proves important as it houses some of KoP's newest and most upscale stores, including a Gucci, Louis Vuitton and Saint Laurent store (just to name a few).
"Me and my friends go there a lot, especially now that I'm home. We go there and we shop [or] we walk around. I like to go to the record shop that they have there," Penn State student and resident of Havertown Shannon Kaercher said. "Usually when we go there, we typically go to Forever 21 and then I like to go to Sephora, personally."
Housing over 450 stores, the mall could take several hours for new visitors to fully explore. Consider making the journey to the King of Prussia mall with some friends. You can hang out and experience a minor slice of how your parents felt when they hung out at malls as teens.
11 A.M.: Live Events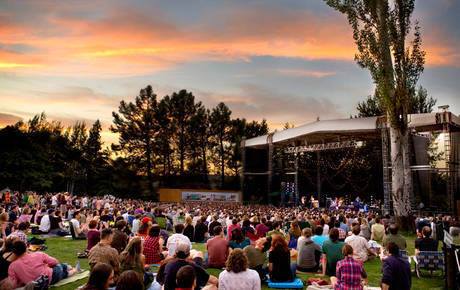 Not residing under a single roof, this abstract recommendation refers to the endless number of festivals and events happening throughout the county this season. On the Montgomery County Alive website, prospective visitors can find all the local events and exhibits appearing throughout the area. This site includes live concert performances, live theater events and local festivals. With a little bit of digging, you'll surely find some event happening in your area for one night only!
"There's a lot of opportunities for festivals, carnivals and parades, especially in the summertime. I know there's one right on Skippack Pike sometime later this month [and] one in Trappe at the end of the month. I know Schwenksville has a couple throughout the summer. Those events are usually really popular in Montgomery County especially," Coleman said.
To find out more on where/when events happen across the county, visit the Montgomery County Alive website. There you can sort through their listed events by their time, date, location and type, among other categories. Celebrate the waning of COVID by attending a live event!
12 P.M.: Valley Forge National Park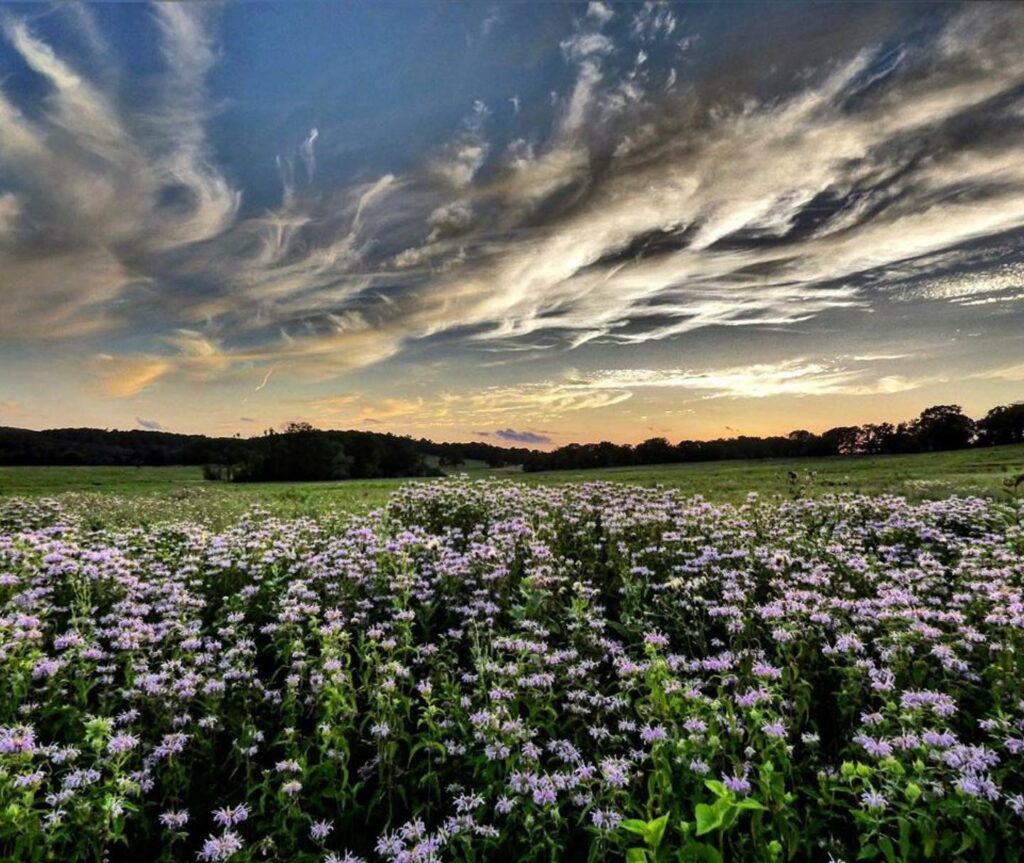 Even those of you not from Pennsylvania probably heard about Valley Forge at some point during your school years. For people unfamiliar with the events of the American Revolution, this vast national park provided a home to the Continental Army back in the Winter of 1777. While there, Washington's army received fighting and coordination training. If even this minor taste of history sounds interesting, you'll want to visit Valley Forge's Visitor Center, which contains lots of information on the land's past. The park also features tons of landmarks and Revolutionary cabin recreations for new visitors to check out.
"I like to go and watch the sunrise. Valley Forge is a huge field; I go there for the openness. Then [my family and I] would be able to ride our bikes and just walk around and hang out and it'd be peaceful," Kaercher said.
Indeed, Valley Forge offers the "park" part in spades. You can find tons of paths for running, hills for hiking and views for admiring across its wide expanse. On windy days I'd encourage you to bring a kite and run across the sweeping fields.
1 P.M.: Moccia's Train Stop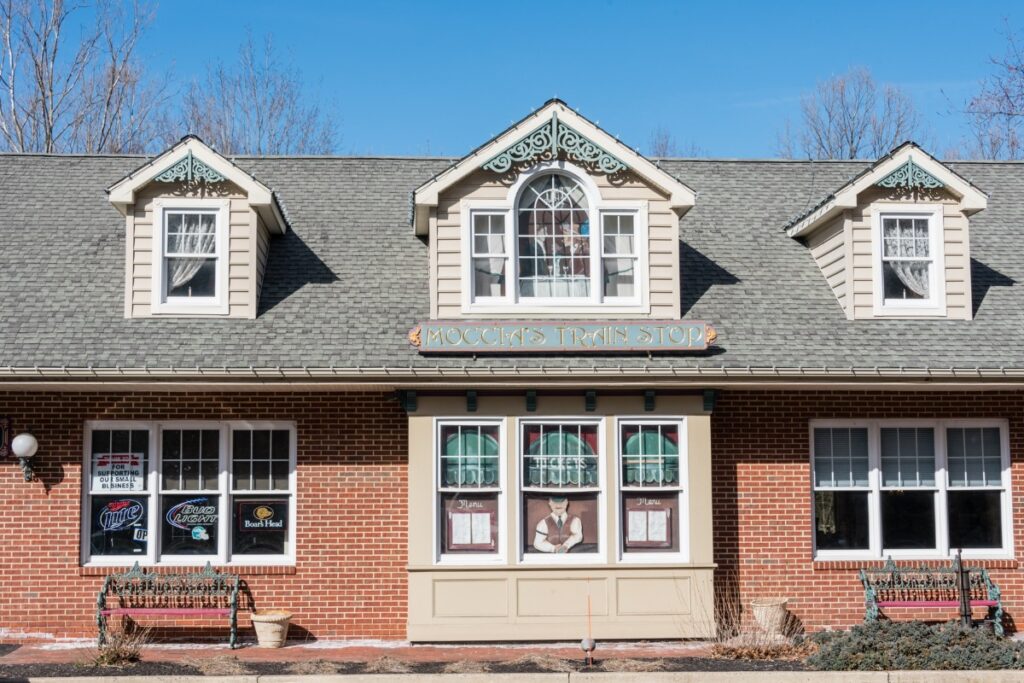 Near the Northern End of Montco, Moccia's Train Stop sits in Schwenksville waiting for hungry patrons. Now, why would a hungry person go to a train station? Simple: it's not a train station at all! Moccia's serves pizza, wings and cheesesteaks, as well as several other Italian options. Additionally, the location also offers salads, low carb options and a kid's menu.
"[It's] a really good local pizza place. I like it because it's family owned and so, if I go in there, I feel like a friend. I know who works there and so it feels more personal. I've been going there since I was a kid. It just [feels] familiar to me," Former Montco Community College Student and resident of Perkiomenville Amelia Harris said.
Started by a couple in 1981, the original business operated out of a building originally used as a train station. With business booming, they built a newer and larger location in 2001, just a mile up the road. The family made this new location to also resemble a train station. Since then, the restaurant retained its family-owned title and serves as a staple of Schwenksville's dining scene.
2 P.M.: Painting with a Twist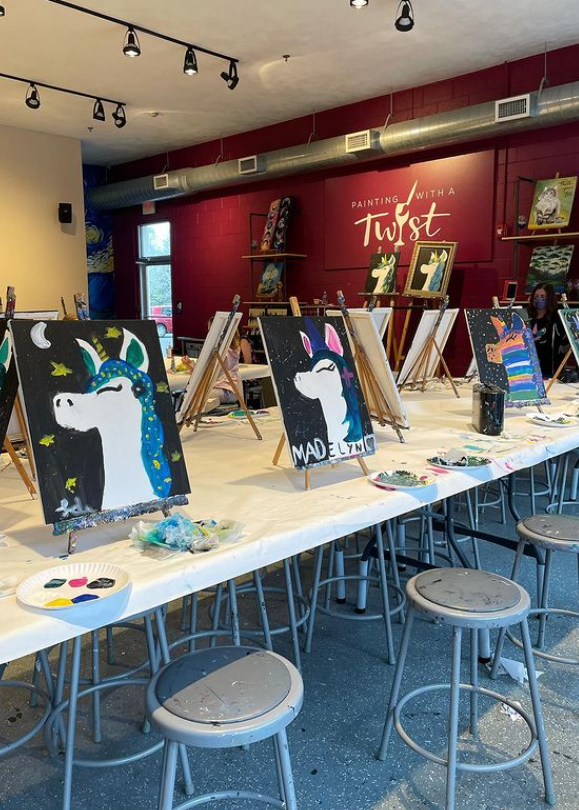 Bob Ross's iconic show, "The Joy of Painting," taught thousands of Americans to paint by showing them how to recreate his art, brushstroke by brushstroke. Before Ross began his show, he taught painting classes to an audience that followed his progress. In a similar vein, while you may not own your own easel, canvas or a myriad of brushes and paints, consider taking a class at Painting with a Twist in Skippack!
"It's a place where you can go to take paint classes [and] they have set times to take a class. Basically, you choose a painting that you want to recreate and somebody will teach [you] at the class. Everybody gets their own easel and canvas [then] you go through the painting step by step with the instructor. It's really cool because they have all kinds of different themes and different classes," Day said. "Then you'll be told how to do it and you can add your own stuff, do it in your own little way."
You can find all the offered paintings and when their individual classes take place on the Painting with a Twist website. In addition, the location allows parties to reserve classes. All customers can bring their own food and drinks (though you will have to bring your own cups, cutlery and other dining essentials).
3 P.M.: Green Lane Park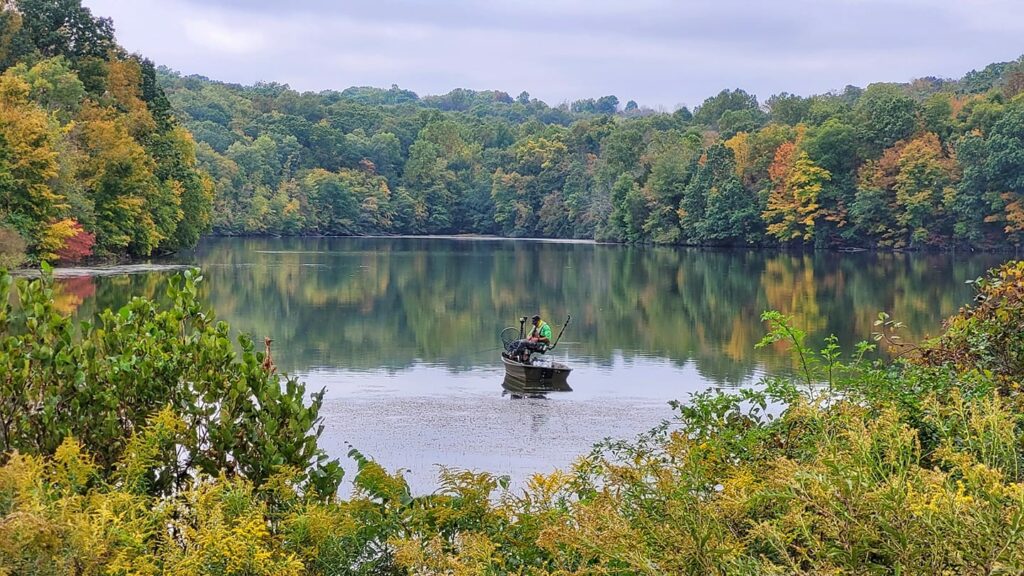 Green Lane Park juts out over Knight Lake, offering a wide view of the waters. The sky hangs hugely overhead while a long line of trees flank the body of water. You can find many park essentials within its premises as well, including a sitting area, a playground and several walking trails. Green Lane also offers boating rentals for visitors looking to get out onto the water. Consider coming to this park to "wet" your appetite for nature!
"There's a border of trees but as soon as you're inside, you're looking at a huge lake. I love how green it looks in the summer. It's the perfect spot because you can hang out on the docks. [My friends and I] used to just bring a box of pizza to the docks and eat in front of the lake and it was really nice," Coleman said.
In terms of activities to engage in, Green Lane of course provides trails for walking and biking. The park also contains several areas with benches for picnics. Tennis enthusiasts can engage in their favorite pastime at the courts. Additionally, Knight Lake runs through the park allowing visitors to go fishing with a permit. Come to this park on a nice afternoon to enjoy the weather, get some sun and touch some grass.
4 P.M.: Koi Sushi Bar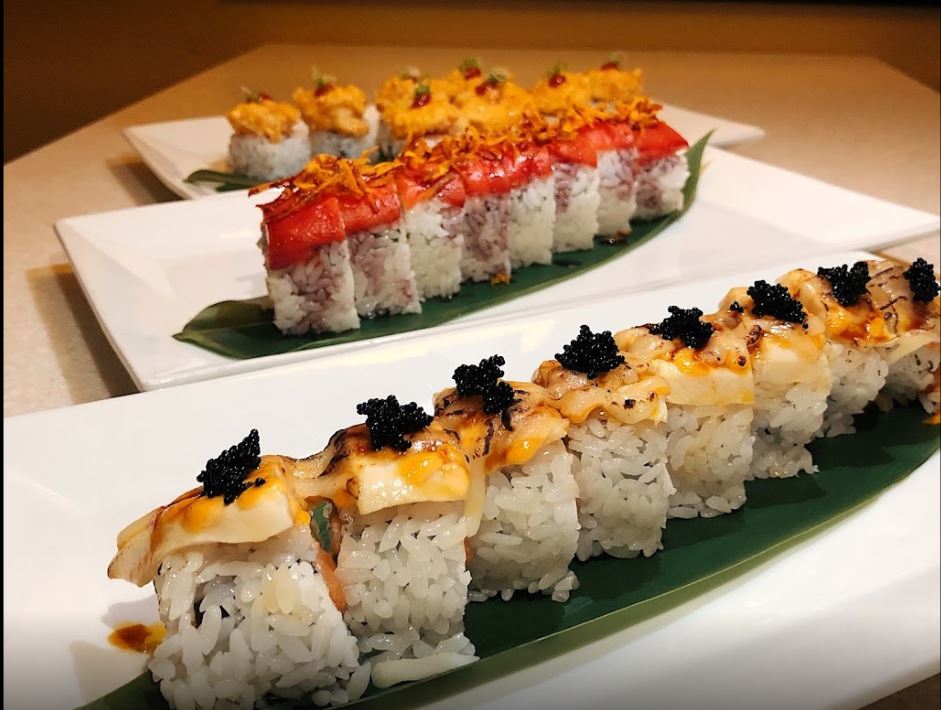 How could I not include sushi on this list that includes some of MontCo's best restaurants? Of course, sushi needed a place on this list. In this case, the Koi sushi bar makes the cut as an ideal spot for dinner. Despite offering a relatively small menu, Koi prioritizes quality over quantity. In addition, they also shake up their options relatively frequently.
"Any of their signature rolls, I love. I'm a big fan of trying new foods. Koi is a great place to go for that because they have a new roll every month and it's sometimes themed according to the month. I remember the December month roll was the Grinch and it had a lot of avocado [and] some spicy tuna. They get really creative with it and they're always so sweet over there," Coleman said.
Koi makes for an ideal dinner restaurant, mostly on account of its hours. Nearly every day of the week Koi opens at 4 p.m. and closes at 8 p.m., leaving breakfast and lunch "off the table." With these hours, consider planning to visit Koi rather than spontaneously choosing to go.
5 P.M.: iFly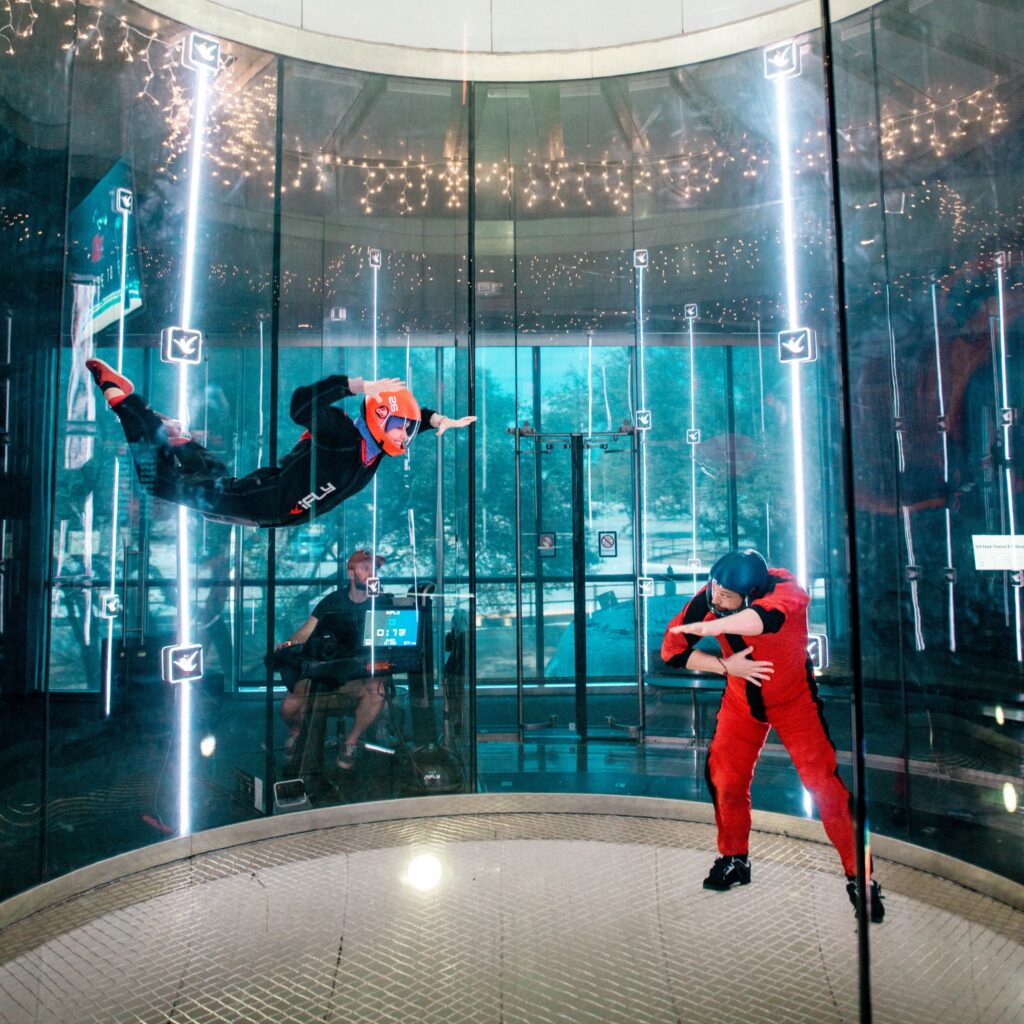 Anybody who frequents the Regal Theater in King of Prussia can almost certainly tell you about iFly. The skydiving center's massive blue and grey structure hangs over the landscape next to the theater, waiting for visitors to enter and begin flying. iFly's massive size and unique architecture come from its large system of fans, which creates a recirculating wind tunnel and allows flyers to step into weightlessness.
"Once you get paired into [a] group, you go into this little screening area where they tell you about safety [and] how to go about flying. Once that's done, you get on [a] suit and glasses. Then you'll have an instructor in there and they'll give you a little demonstration of how good they are at skydiving. They'll be going up the walls and then shooting down only to flare out at the end and catch themselves and shoot themselves [up]. It's really cool. I've never actually been skydiving, but it's a great feeling," Delmonte said.
For those of you wanting to experience the thrill of skydiving but don't feel like jumping out of a plane, you may want to give this location a shot. While flights do not come cheap, iFly can serve as a nice gift for a celebration or anniversary. Perhaps visit with some friends you hold quite dearly in your heart or buy a few flights as a fun gift for someone's birthday.
6 P.M.: Fellini's Café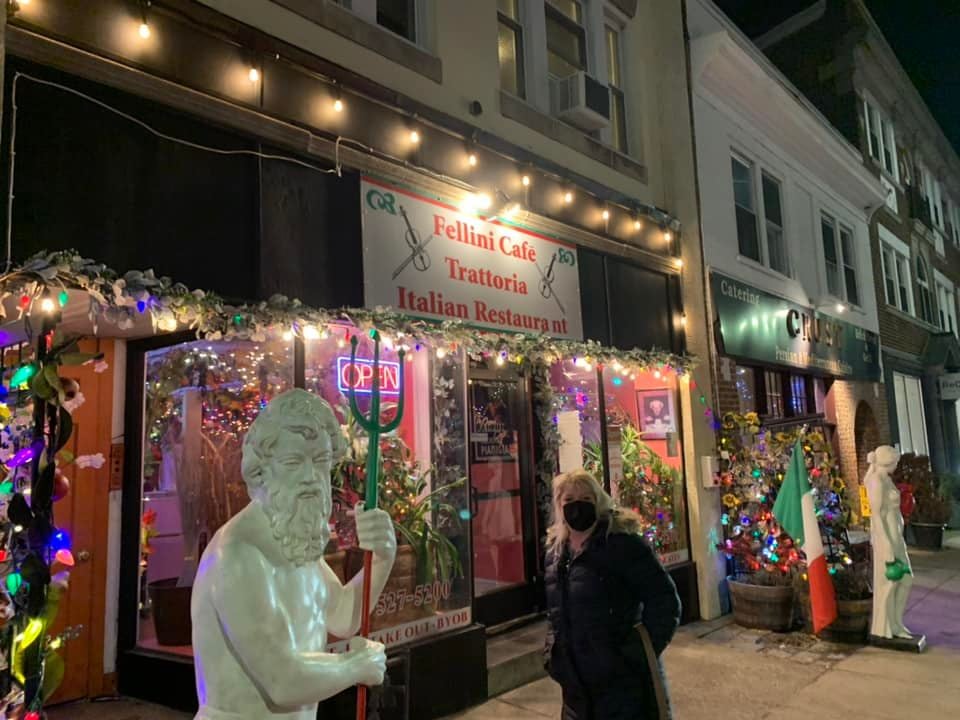 Alright now, let's say you need an impressive place to invite your summer fling. Preferably someplace where the food slaps and the atmosphere keeps it chill. How about Fellini's Café, a small restaurant franchise started by two Italian men almost twenty years ago?
"There's this really nice Italian restaurant in Bryn Mawr called Fellini's. It's a little bit more on the expensive side, but if you want to go on a more expensive date or are celebrating something with your family, that's always a good place to go," Bickle said.
Fellini's offers the classic dishes you think of when you hear "Italian cuisine," like spaghetti, lasagna and ravioli. However, they also serve a few authentic dishes you don't see very often, like manicotti, pappardelle and potato gnocchi. Do keep in mind, Fellini's prices their food higher than most casual Italian restaurants. This may impress your date, but it could also catch them off guard, so maybe give them a heads-up beforehand.
7 P.M.: Bryn Mawr Film Institute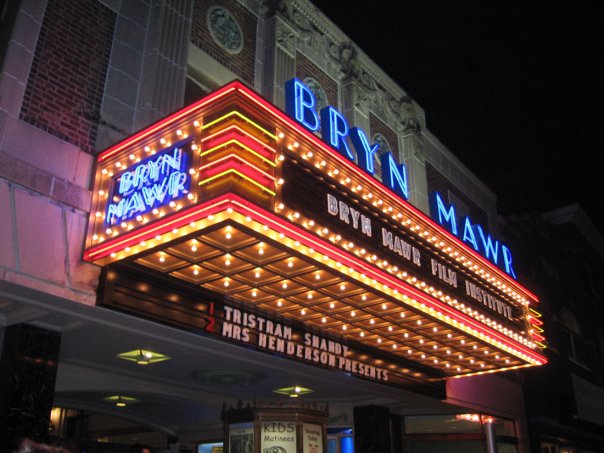 Say you go to college in MontCo as a film major. Where can an enjoyer of "true cinema" go to see some of today's obscurer releases, free of seemingly omnipresent superhero movies? Luckily, the Bryn Mawr Film Institute (BMFI) regularly screens international, independent documentaries and classic films. Indeed, even the theater's large classical sign hanging over the entrance gives it an air of classiness.
"The Bryn Mawr Film Institute mostly [shows] independent films. It does have some larger films, nothing like Marvel or anything like that. It did have the Irishman which was popular. It's nice because right around that area, it's kind of smack dab in the middle of a couple smaller restaurants. It's a great place for college age people. If you wanted to go out to see a film and then go to a bar, it's nice because the parking is within a block of the Film Institute, and then you can walk [to bars] without having to move your car," Bickle said.
To find out more on when the BMFI holds its events, check out their website, which lists its "Special Event" screenings for nearly the next three months. Some of the upcoming classics you may recognize include "Purple Rain," "The Godfather" and "Blue Velvet." If you want to support their work even further, I'd recommend spending some money at the concession stand; treat yourself to some popcorn.
8 P.M.: Autograph Brasserie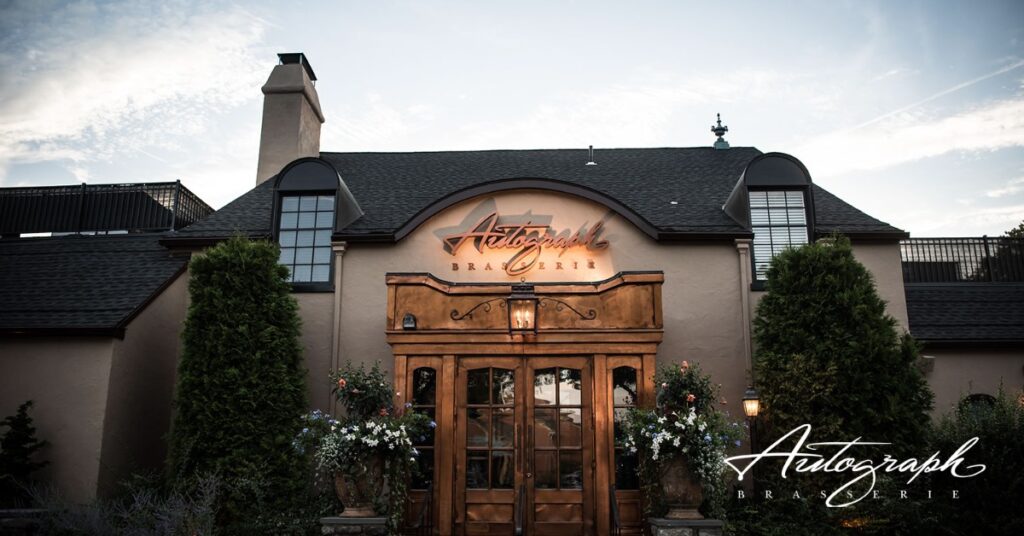 Another entry to our list that the kids would call "bougee," the Autograph Brasserie offers a more upscale experience than others. Located in Wayne, this restaurant's claim to fame comes from its wide collection of celebrity photos, autographs and vintage vinyl discs adorning the walls. The food offered here includes classics like steak frites, seared tuna and lobster bisque, though they all come at a hefty price.
"Autograph is a really cool place to check out if you have a little steadier of an income than I do. Fine dining—they have really good options for everybody. It's called Autograph because if you go to the bathrooms, you'll see a whole bunch of different autographed pictures. They've got people like Tom Hanks [and] Johnny Depp. Oh, gosh, I saw Robin Williams up there on the wall— all signed. So, that's a really nice place," DelMonte said.
While you might not want to visit Autograph for a casual dinner, consider it for a birthday or celebration with friends. If you live with your family in MontCo, perhaps suggest it for a special occasion so you won't need to foot the whole bill. If I could put a laughing and sweating emoji here, I would.
9 P.M.: Waltz Golf Farm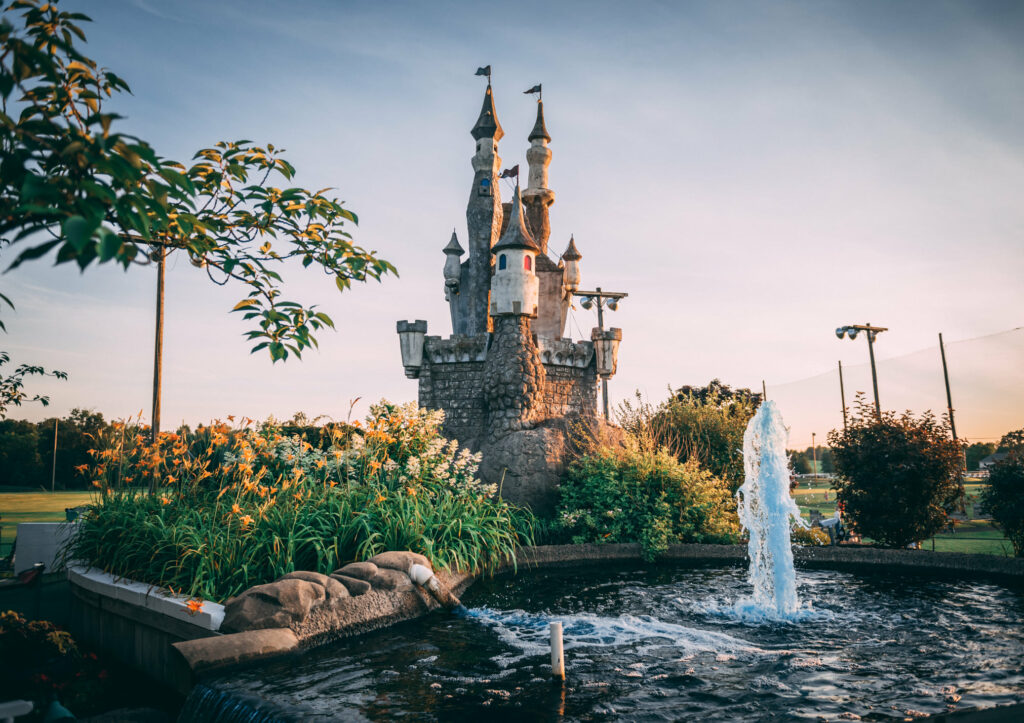 With summer just around the corner, you may want to consider going for a minigolf outing with some friends. After all, minigolf introduces even your least experienced friends to golfing, all while throwing in some fun themed obstacles. In the case of Waltz Golf Farm (WGF) in Limerick, you get two mini golf courses, each with a different theme. A farm course includes moving obstacles and a mini farm. Meanwhile, the castle course includes several waterfalls and medieval-themed buildings.
"It's a combination of regular golfing, mini golfing and batting cages. [The] batting cages are super fun to play softball [in]. Indoors at Waltz, before you go outside, you can grab ice cream [and] there's a few arcade games. And then obviously, if you know anybody who regularly golfs, you can actually go and do that as well. It's a super fun time to go to Waltz," Penn State student and resident of Conshohocken Maggie Day said.
Too grown up and mature for minigolf? WGF also offers a driving range for real golfers and nine batting cages for real baseballers. Additionally, the snack bar sells ice cream, an invaluable commodity during hot summer afternoons and evenings. With prices for all three activities barely reaching over $10, try WGF for a fun and cheap way to get outside and hang with friends or family.
10 P.M.: El Limon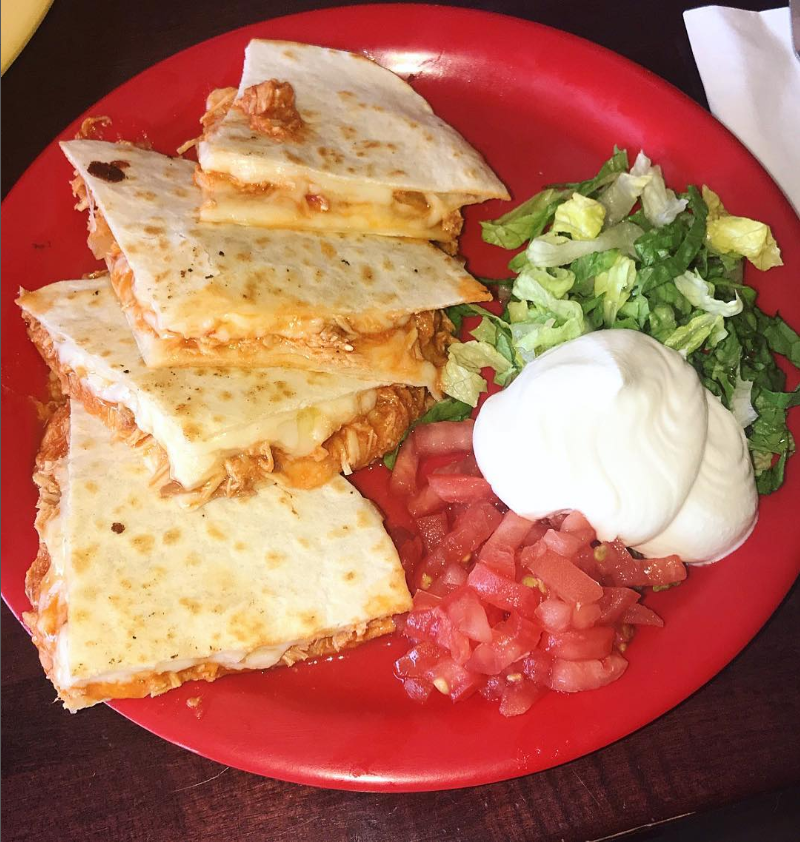 Another franchise with locations all over MontCo, El Limon prides itself on its menu full of Mexican classics. Their menu includes iconic dishes like enchiladas, tamales, tacos and nachos. Nearly all their locations stay open until 10 p.m. throughout the week, with their Conshohocken restaurant closing at 11 p.m. on weekends, perfect for a late-night burrito.
"El Limon is in Conshohocken. They sell authentic Mexican food and they are just delicious. I always get their churros with chocolate sauce and/or vanilla ice cream on the side. Nothing beats that," Day said.
With 14 total locations in the area, as well as takeout and delivery options available, El Limon's offerings remain quite accessible to MontCo residents. Personally, I'd recommend visiting in person. The atmosphere feels quite relaxed and casual usually, providing a break from the college stresses you just finished. So, sit back and enjoy a chill experience with some killer Mexican food.
11 P.M.: Wynnewood Lanes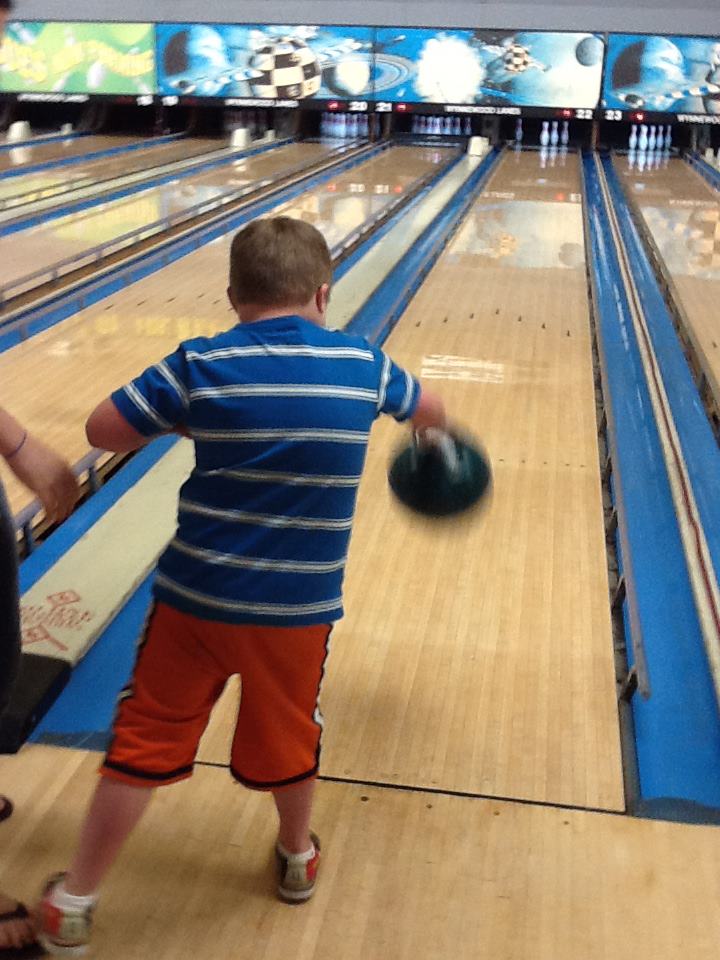 The description of Wynnewood Lanes on Google lists it as "unpretentious." While I can't tell you what a "pretentious" bowling alley looks like, I can verify that Wynnewood Lanes does not fit such a description. This no-nonsense bowling alley features 24 lanes, allowing tons of people to play at once. The alley also contains several arcade machines and serves food, soda and beer. In addition, Wynnewood Lanes closes at 11 p.m. most nights save for Saturdays and Sundays (when it closes at midnight), as well as Sundays (when it closes at 10 p.m.).
"The Wynnewood bowling alley stays open very late. We usually do late night bowling. It can be open until like 12, so that could be something helpful to note [for] Fridays. They have "Music Nights" where they just play really loud music and turn on strobe lights," Wolchuk said.
If you seek to recapture some of the magic from those bowling birthdays you used to go to as a kid, Wynnewood Lanes could help you out. Consider bringing some friends or family down to this iconic location. Bonus fun fact: The "Jackass" crew filmed a stunt from their first movie at this location, where they rolled themselves down the lanes on skateboards and into the pins.
12 A.M.: Yard House in King of Prussia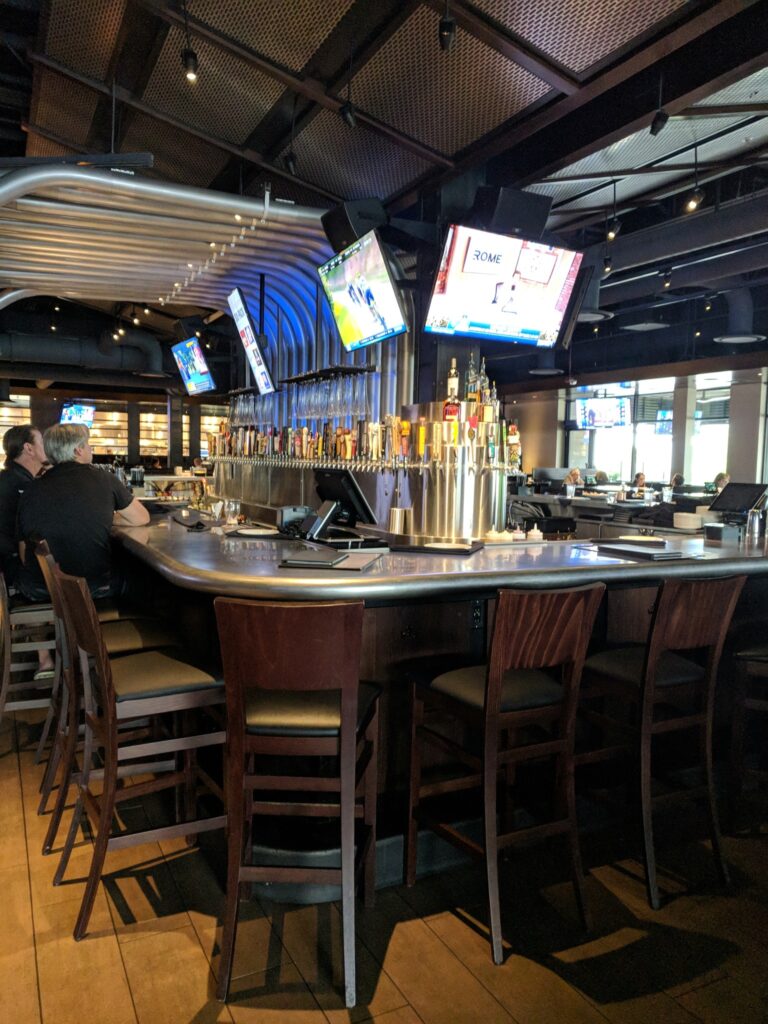 Another entry located in King of Prussia (KoP), Yard House sits attached to the titular mall. Regarding the food, Yard House offers a huge selection of American classics like steaks, burgers, salads and pizzas. However, Yard House's main attraction arguably lies in its large selection of beer. In fact, the KoP location offers 130 beers on tap (and cocktails).
"It's rustic inside [and] huge. I feel like I'm inside of a warehouse or something. There's metal everywhere, like metal walls, metal floor— it's really cool," Kaercher said. "Their food is really good. They have pizza, which I usually get, [it's] really, really good. My dad usually gets a steak, my mom usually gets a sandwich and my brother gets a burger."
Think about hitting up this restaurant after a long day of shopping inside the huge mall connected to it. Assuming you go to KoP on a weekday afternoon, see if you can take advantage of Yard House's Happy Hour between 3:30 and 6 p.m. With so many beers on tap, also consider coming here after you hit that magic number of 21.
1 A.M.: Downtown Narberth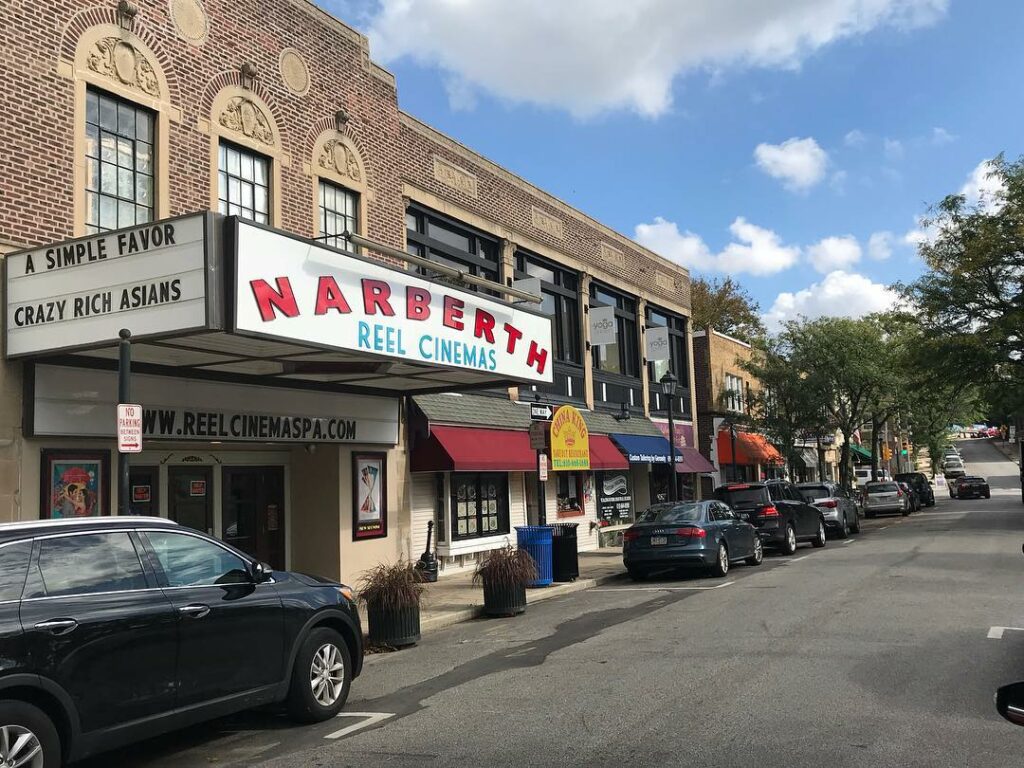 Downtown Narberth: a charming little town chock full of small stores to savor. It feels as though no need can go unsatisfied by everything Narberth has to offer. Looking for breakfast, lunch, dinner or dessert? You can find all four on a small stretch of Haverford Avenue running through the small town, which contains a café, several bars, a Thai and pho restaurant and an ice cream parlor. Want to burn off those calories? Narberth Park awaits just further down the street.
"I love the downtown Narberth area. You've got the cute little movie theater (shameless plug) that I worked at. If you're above the age of 21, The Greeks, McShea's and Great American Pub are all nice bars. If you hit all three in the same night, [some people] call it the Trifecta," Delmonte said. "Likewise, if you're a little more of the athletic type, we've got basketball courts and Narberth Park. I've seen some ramps set up there and people skateboarding, so if you're a skateboarder, Narberth might be a nice little spot to stop."
If nothing else, Downtown Narberth offers a pretty view this time of year. The small gardens near the train station start to bloom, the park glows with greenery and the quiet atmosphere makes for a very pleasant walk. With several bars not closing until 2 a.m. some nights of the week, visit this place if you seek a pleasant and bite-sized experience for an afternoon or a late evening.
2 A.M.: Wawa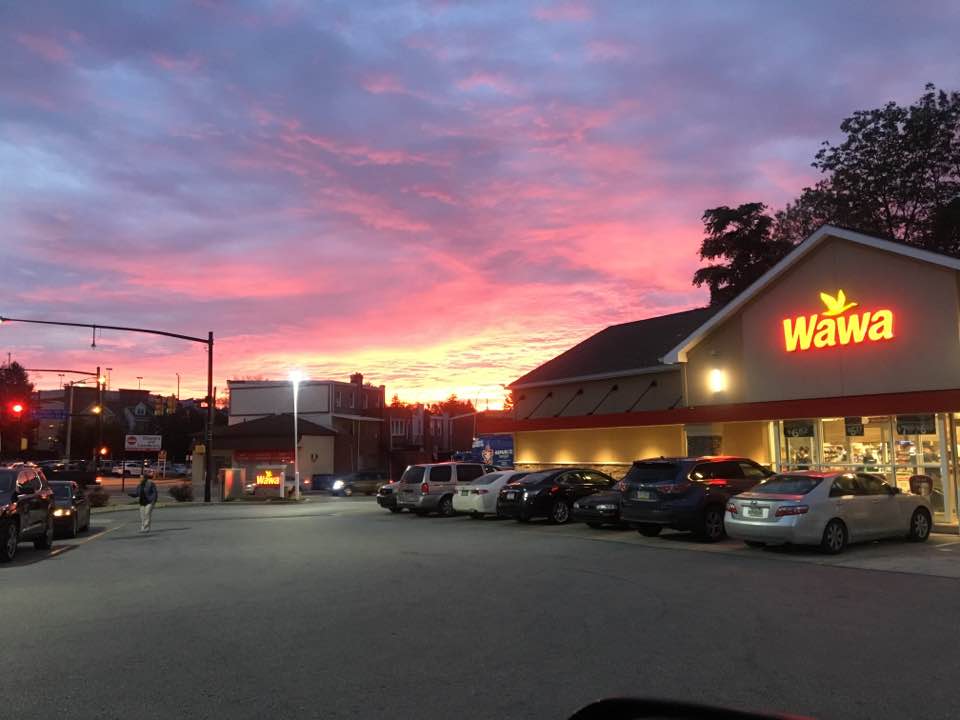 Wawa: the pride of Eastern Pennsylvania. Ask anybody from the Philly area where you can find the best 24-hour convenience store and hoagie shop all rolled into one, nine times out of ten they'll direct you to Wawa. Wawa offers a huge variety of options in terms of food, all of which you can order in person or on their mobile app. Their hoagies are extremely customizable (as sandwiches tend to be), but you can also play around with their salad and burger options, among others. Wawa locations dit and dot across Montgomery County, ensuring that nobody is ever too far from buying a hoagie.
"Wawa, if you are from West of the border, the imaginary border that Sheetz and Wawa have created, or if you don't have a Wawa around you, you have to get it. You have to get some mac and cheese. A nice traditional mac: delicious. If [you're] not too hungry, get one of those Jr combos with the little six-inch shorty [size] and junior mac. Always a great go-to combo," DelMonte said. "If you are stopping through real quick and need a quick breakfast snack from Wawa, they've got great hot sandwiches ready to go. I love me a pepperoni roll even though it probably is going to kill me one day with the amount of grease and fat that's in there. I can't praise Wawa highly enough."
Of course, I cannot talk about Wawa without also mentioning its legendary rivalry with Sheetz: the preferred convenience/made-to-order food store of Central and Western Pennsylvania. There exists an understood "border" between both franchises across PA, with neither making much crossover. To all non-Pennsylvanians, please keep in mind that this rivalry can and will lead to some of the most interesting arguments you might ever hear about cheap food and sandwiches. Should you find yourself in the presence of an Easterner and a Westerner, I encourage you to bring up the topic and watch the sparks fly.
3 A.M.: TORQUE Spin, Barre, & TRX Studio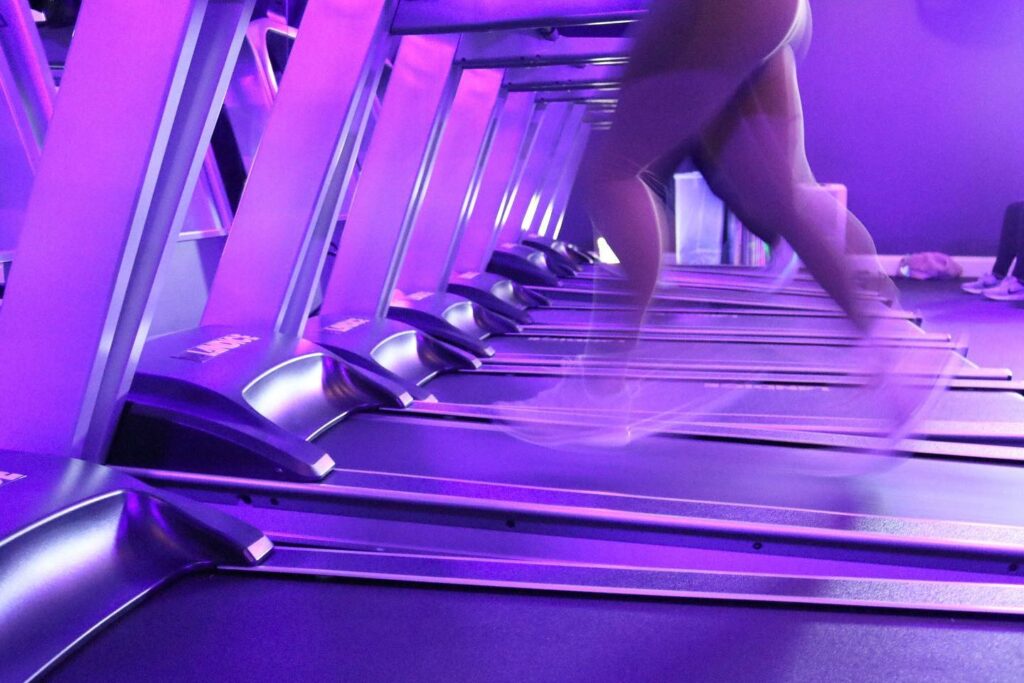 Exercise: one of the most common ways Americans love to spend calories. What better way to burn off all those meals than with some spin classes? TORQUE makes its main offers clear from the title. Spin classes of course consist of using a spin bike to get you in shape. Barre classes require you to use your bodyweight for working out, usually through a mix of ballet and yoga movements. In TRX, you also use your bodyweight for the exercises, though these movements are taken from U.S. Military training.
"I would totally take a spin class there. It's run by this woman named Summer and she's incredible. They have discounts for kids [and students], which is nice. [They have] energetic, live spin classes as well as barre classes and other things like that," Day said.
In addition, gym members can sign up for fusion classes, which combine two of the previous three options. Other TORQUE specialty classes include an introductory spin class and a yoga class. The "Tread & Tone" class alternates between treadmill exercise and full body workouts. The "Ass & Abs" class focuses on cardio solely. Conveniently, TORQUE stays open 24 hours a day the whole week except Saturdays.
4 A.M.: Manayunk Trail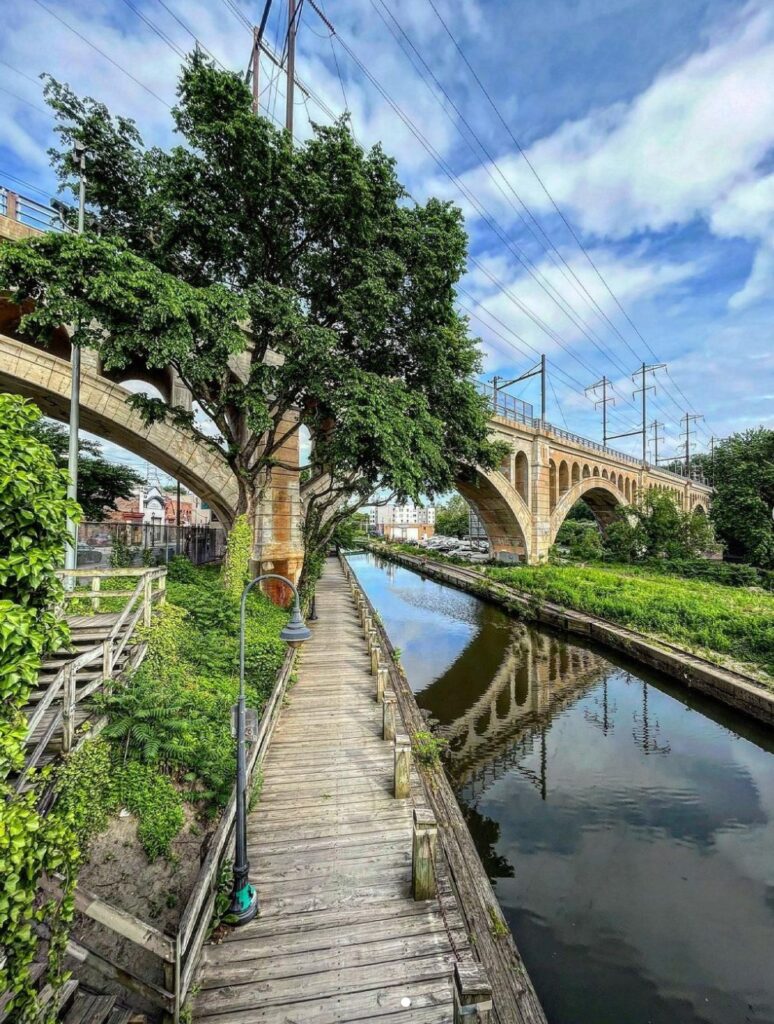 The Manayunk Trail runs between the Schuylkill River and the titular town of Manayunk.  Manayunk itself claims fame through its wide range of restaurants, buildings and steep hills. Along the Manayunk trail, you can find all sorts of people traversing its path, from runners to joggers and cyclists. Given that the path runs near the river, you can experience an up-close and personal view of the waters of the Schuylkill River as they go by.
"There's some good fishing spots along the Manayunk trail. While I may have never caught a fish there, I have seen fish being caught there. So, if you're a little more experienced than I, you [can] sit down and have a nice little picnic and cast in your line. It's a fun time down there," DelMonte said.
Consider coming to this trail in the morning this summer to watch the sun rise, before the air gets too warm and the sun gets too bright. For walkers and bikers aiming to get more of a workout in, the Manayunk trails connects to the Cynwyd trail via a bridge over the Schuylkill River. This extra trail leads all the way back to Bala Cynwyd if you want to explore more of the area. Regardless, no matter what direction you take the Manayunk trail, you'll undoubtedly find someplace new and interesting.
5 A.M.: Providence Town Center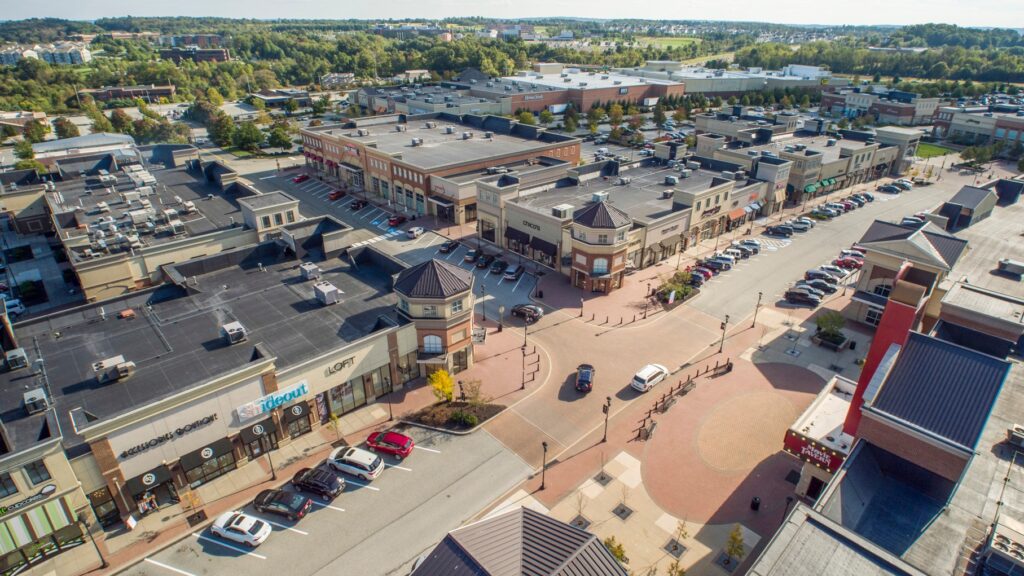 You could almost call the Providence Town Center (PTC) an outdoor mall. In its premises, you can find just about everything a mall needs. A Wegman's allows pedestrians to shop for groceries on one end, while a movie theater provides entertainment on the other. Among this veritable salad of restaurants and shops, you can also find a toy store, Duck Donuts, HomeGoods and a PetSmart.
"I typically go there because it's a shopping center with a bunch of restaurants in it and stores and a movie theater. I'd probably go there if I wanted to see a movie with a friend or if I wanted to go shopping," Harris said.
Shoppers who want to visit a mall with an open-air experience will certainly enjoy a visit to PTC. With the weather warming up, an experience that allows you to dip into the warm air between stores could make for a good time. Consider taking a few hours to explore PTC's many streets and the shops lining them during the middle of the day. For you early birds, the LA Fitness and Starbucks open at 5 a.m.
And now, we conclude. Hopefully this list gives you both many things to do in Montgomery County, as well as a better idea of the county as a whole. Montco looks relatively homogenous from the outside, like a mish mosh of suburbs splashed across a canvas of green forest. Yet, to the explorers of this landscape, perhaps you will find in this list your newest adventure and more proof that even counties with the stillest waters can run quite deep. Best wishes and have fun!