When the harsh Wisconsin winter finally transitions into a warmer spring breeze, Madison residents quickly head out of their doors to enjoy the weather. After bundling up for the extreme winter temperatures, students shed their layers to feel the warmth of the sun on their skin once again. Luckily, students attending college in Madison can enjoy many opportunities to make the most out of this time of year. With many bike trails, shops and parks, students can constantly find themselves discovering new ways to explore the city. Due to this, springtime in Madison remains a favorable time among the many college students that call this city home.
Read on for 24 things to do in 24 hours on a spring day in Madison, Wisconsin
6:00 am- Bike on John Nolen Path
Madison, Wisconsin contains over 60 miles of paths for bikers to take advantage of. The city also holds the title for one of the five best cities to bike in the United States. So, starting a beautiful spring day with a bike ride on the John Nolen path could not disappoint. This convenient path stretches from Lake Monona to Olin Park, providing some of the best views of the city. Plus, an early morning ride on John Nolen path means that you can witness a gorgeous sunrise.
7:00 am- Breakfast at Mickie's Dairy Bar
After starting your day with a nice bike ride, stop by Mickie's Dairy Bar for a delicious, fulfilling breakfast. When at Mickie's Dairy Bar, you can try their famous "scrambler." This meal comes with a large portion of eggs, meat, veggies, cheese and gravy for just $10. While you wait for your food, make sure to take in the great atmosphere. You just might feel like you transported to the 1950s.
8:00 am- Relax at the Monona Terrace
First designed by Frank Lloyd Wright in 1938, this incredible building presents a rooftop terrace with breathtaking views of Lake Monona and the city. The Monona Terrace provides the perfect environment for recouping after a great breakfast on a spring day. Today, nearly 390,000 people visit the Monona Terrace each year, either for conventions or public events. However, even without plans to attend an event, stopping by the rooftop terrace ensures a great time for anyone looking to relax with great sights. Whether you sit under the shade of the bright umbrellas or enjoy the beautiful water fountain, everyone can enjoy their time at the Monona Terrace.
9:00 am- Dane County Farmers' Market
A short walk from the Monona Terrace brings you directly towards the State Capitol. Here you can attend America's largest producers-only farmers' market on Saturdays. During this time, over 150 vendors surround the gorgeous Capitol building. While walking among the different booths, you can purchase anything from cheese, produce or baked goods to flower bouquets, art or clothing. Make sure to save room for all of the free food samples you'll receive too.
"One time my roommates and I decided to make our own Olive Garden salad and we decided to get all the ingredients at the Farmer's Market," University of Wisconsin- Madison senior Alex Green said. "It was so fun to search through the different stands and look for all the specific stuff we needed. It also made the salad even better than we expected!"
Saturday on the Square provides a morning full of fun activities for anyone in the Madison area. With a plethora of produce to choose from, try challenging yourself to make a new meal. If you don't enjoy cooking, check out all the different baked goods that require no additional work other than enjoying the food. Plus, the booths are stocked other fun products, such as art worth looking at. Anyone who attends this Farmers' Market can't wait for the next one.
10:00 am- Take a tour of the Wisconsin State Capitol
When you finish checking out all the booths outside the Capitol, check out the inside of this exquisite building. Open to the public for viewing, some call the Wisconsin State Capitol one of the most beautiful state Capitol buildings. You can choose to take a free guided tour, in which you can visit important rooms like the Supreme Court Chamber, or just explore the architecture at your own leisure. No matter what you choose to do, the entire Capitol building displays mosaics, murals and marble from around the world. Make sure to look out for badgers, the Wisconsin state animal.
11:00 am- Explore State Street
A spring morning in Madison offers many activities to do around the Capitol. Take a stroll down State Street, a staple in Madison, where a shopaholic might drop their jaw. Walking down this street, many clothing stores, from trendy brands like Urban Outfitters to boutiques or vintage shops, line the sidewalks. If you need a pick me up, check out one of the many coffee shops, ranging from Starbucks to local shops like Michelangelo's Coffee House. If you find yourself getting hungry, State Street also provides many opportunities to grab a bite to eat.
"My favorite memory in the springtime that has now formed a tradition is my best friend and I walk State Street and always find a new shop or restaurant to visit," Edgewood College sophomore Sarah Kenyon said. "Since there is so much on State, it's hard to visit them all in one trip. So multiple trips are a necessity to fully experience it all."
When visiting State Street, people instantly experience a wide range of possibilities for fun. Even if you don't want to spend money, anyone can find something to do in Madison's downtown. For example, consider stopping by the Wisconsin Historical Museum or the Overture Center for the Arts, a common spot for Broadway shows in Madison. For those who want to get an early start on drinking, convince your friends to book a ride on the trolley pub. No matter what you choose to do, State Street provides many activities for a spring day.
12:00 pm- Lunch at Luchador Tequila & Taco Bar
When lunch time calls, consider checking out Luchador, also conveniently located on State Street. This Mexican restaurant provides a great atmosphere with good drinks and food. You can order one of their many margaritas or maybe even a flight of mimosas to start off your meal. In terms of food, Luchador serves some great tacos. Definitely a can't miss stop.
1:00 pm- Visit the Olbrich Botanical Garden
Lovers of nature must add the Olbrich Botanical Garden to their spring activity list in Madison. In the spring, you can check out the Spring Flower Show. This fundraiser helps to support the 300,000 plus visitors that stop by the garden. Local businesses collaborate to create various rooms filled with monochromatic flowers that represent the colors of the rainbow. However, any trip to the Olbrich Botanical Garden offers 16 acres of gardens, plus an indoor tropical conservatory.
2:00 pm- Stop by the Chazen Museum of Art
If you need to take a break from the sun, invite your friends to meet you at the Chazen Museum of Art. This museum rests right in the center of the UW campus, offering free entrance to the public. At the Chazen, you can view changing exhibits that display over 20,000 pieces. Such a large inventory earns this building the title of the largest collecting museum in the Big 10. You can explore art pieces depicting various historical periods from places like Ancient Greece, Western Europe or modern Africa.
3:00 pm- Say hello to the animals at Henry Vilas Zoo
The great spring weather that Wisconsin offers makes it the perfect time to visit the Henry Vilas Zoo. You can walk and explore the great landscape of the zoo for free. Inside the zoo, you can take pictures or interact with a variety of animals, including penguins, camels and giraffes. Look out for the different exhibits, like the herpetarium, which houses cold-blooded animals. If you register in advance, consider booking a tour at the Henry Vilas Zoo, which allows you to get a behind the scenes look at a zookeeper's day.
4:00 pm- Walk the Lakeshore Path
The Lakeshore Path, running along the University of Wisconsin-Madison, provides a great outdoor environment to escape from the busyness of the city. Students in Madison love to spend warm days hanging out on the trail. If you need to finish your schoolwork, bring a comfy blanket to sit on with your friends. For those looking for a nice walk, following this 4-mile trail provides some of the best views of the city. Plus, the trail wraps around Lake Mendota, a beautiful spot in Madison.
"It was so relaxing to read, study and complete homework in my hammock with a slight breeze coming off the lake," UW-Madison sophomore Paige Hooper said. "During COVID, students spend most of their time in their rooms doing schoolwork. Doing schoolwork outside was a nice change of scenery."
Anyone who visits the Lakeshore Path leaves raving about their time there. When looking to get some exercise, you can walk or run down the trail. However, many areas throughout make for great places to sit down while taking in the environment. If you own one, bring a hammock to make memories. No matter what you choose to do at the Lakeshore Path, you can always enjoy a relaxing time.
5:00 pm- Check out Period Garden Park
A spring day in Madison wouldn't feel complete without stopping by Period Garden Park. This hidden gem sits right in the heart of downtown on East Gorham Street. If you visit the park, you'll feel at peace sitting amongst beautiful flowers surrounded by outstanding greenery. Period Garden Park provides the perfect oasis for a warm spring day. Whether you need to focus or just want to relax, head to Period Garden Park.
"Once the flowers bloom, Period Garden Park is a great place to relax," UW-Madison junior Hannah Bearson said. "It's not very big, just a few benches, but it has gorgeous greenery. Just sitting there listening to a podcast or doing homework is a vibe."
The gorgeous flowers that encompass Period Garden Park bloom from an old parking lot. To maintain this stunning area, volunteers work really hard planting flowers. Since 2007, volunteers put in over $10,000 worth of new plants, shrubs and trees. Thanks to these great individuals, Period Garden Park remains a favorite among Madison residents. Adding this to your spring checklist can bring feelings of relaxation unlike any other in the city.
6:00 pm- Eat dinner at Monty's Blue Plate Diner
When dinner time comes around, students in Madison love to eat at Monty's Blue Plate Diner. Commonly called "Madison's favorite neighborhood diner," this great restaurant serves breakfast all day. However, even if you don't want breakfast foods, anyone can find fresh, delicious options on the menu. This includes various sandwiches, soups, salads and burgers. Pasta lovers must try the "ultimate mac and cheese," which includes a mixture of three different cheeses baked with breadcrumbs.
"One of my favorite memories of springtime in Madison was when my roommate and I went out to eat at Monty's Blue Plate Diner," UW-Madison junior Jenny Grun said. "We laughed so hard that she accidentally spewed her drink out all over the person she was sitting next to. We had to quickly get a change of clothes for that person before we went to go see a musical at the Overture Center."
By partnering with local businesses and organizations, the restaurant works to create a safer, friendlier and more connected community. In addition, Monty's Blue Plate Diner carries a range of vegan or vegetarian options. This ensures that anyone who eats at the restaurant walks out with a full stomach. So the next time you find yourself looking for something to do on a spring day, try heading to Monty's Blue Plate Diner. While you eat, make sure to take in the retro diner atmosphere.
7:00 pm- Take in the warmth on campus
The campus alone provides many options for you to get together in the warm spring sun. If you find schoolwork getting the best of you, try studying outside with your friends. Bascom Hill offers a gorgeous view of State Street, making it a favorite study spot for students. Completing assignments on top of the hill guarantees exceptional views of campus and nature. Yet, spending time outside on campus also allows you to take a break from school altogether.
"My favorite activity to do on a spring day is to go outside and play spikeball with a group of friends," UW-Madison sophomore Sam Drees said. "After being stuck inside all winter, it's a great feeling to be outside and active."
Getting your friends together to play a game like spikeball can create fun memories that you won't forget. The campus itself also provides opportunities for you to get active during the spring. Many outdoor volleyball courts line the university, along with chances to play basketball or tennis. So, on a spring day in Madison, try heading outside. Taking the time to get active also works to reduce your stress levels.
8:00 pm- Listen to music at Memorial Union
Memorial Union, a famed spot at the University of Wisconsin-Madison, garners thousands of visitors every year. The iconic terrace chairs make appearances in many advertisements for the university. However, this location doesn't only cater to students; anyone can enjoy it. At the union terrace, you can socialize, relax, study, eat or listen to live music. The Memorial Union Terrace creates a wonderful environment to hang out in during a spring evening in Madison.
9:00 pm- Hang out with friends at James Madison Park
James Madison Park continues to be a popular destination in the Madison area. Although this park sits close to downtown, it creates a peaceful, beautiful environment to relax in. With warmer weather, students can also break out their games of bean bag toss from storage. This means you can get a group of your friends together to hold a tournament. No matter what you do, this park provides the perfect oasis for a spring day.
"One of my favorite things to do in Madison in the springtime is play frisbee and basketball at James Madison Park," UW-Madison junior Joe Schwaba said. "It's a great place to get a group of friends and enjoy the new warm weather."
Students can also put on their swimsuits and dip into Lake Mendota at James Madison Park. If you feel adventurous, try renting a paddle board to explore the calm waters. Just remember, the water might be cold. At James Madison Park, you can explore a historic site called the Gates of Heaven. This building remains a popular site for people holding weddings or other gatherings.
10:00 pm- Drink a fishbowl at Wando's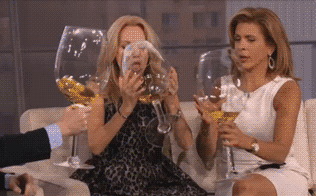 Nightlife in Madison, for those looking to drink, requires stopping by Wando's. Located in the downtown area, students rave about nights spent at this bar. Wando's remains popular for a drink known as the "fishbowl." Holding true to this name, ordering the staple drink supplies lots of alcohol served inside a fishbowl. Finishing a drink this large definitely requires a group effort. So grab your friends for the perfect late-night drink.
11:00 pm- Grab snacks at Echo Tap & Grill
Located on W Main Street, Echo Tap & Grill serves delicious food and drinks in a welcoming environment. Students constantly gather at this spot to cheer for the Wisconsin Badgers. Echo carries a variety of delicious cocktails, including some of the best Moscow mules you could ask for and originals like the badger mimosa. After ordering drinks, you can opt for appetizers, like jalapeño poppers, cheese curds or maybe even share a pizza. Echo Tap and Grill serves great food that can reenergize you for the rest of your night out in Madison.
12:00 am- Ride the bull at Whiskey Jack's Saloon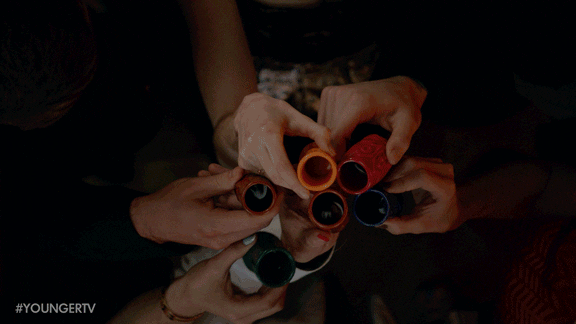 When the clock strikes midnight, head over to Whiskey Jack's Saloon. Stopping by this saloon promises endless memories with your friends. At Whiskey Jack's, you can live it up on a large dance floor or take a chance riding the bull. Just remember, this ride allows for your friends to take videos of you to use as blackmail. Either way, people in Madison show lots of love for Whiskey Jack's.
"My favorite things about Whiskeys are the specialty shots, specifically number 31," UW-Madison senior Maria Mchugh said. I also love the atmosphere on the dance floor, its perfect for a girls' night out!"
After embarrassing yourself on the bull, make sure to take advantage of all the other great things Whiskeys offers. For example, Whiskey Jack's Saloon serves a wide selection of drinks. If you check out their shot menu, you can find plenty of cool drinks. Students recommend trying the cookies and cream shot. Aside from drinks, you can find a great dance floor, perfect for making memories with friends.
1:00 am- Dance at Sotto Night Club
The fun in Madison doesn't stop after midnight. If you want to keep the party going, head over to Sotto Night Club right away. Located in a basement on N Henry St, this LGBTQ bar provides the perfect environment for late night fun. Once entering the building, you can dance your heart away to electronic music, perfect for the occasion. Since this bar offers a dancing experience unlike any other, you'll leave excited to go back.
2:00 am- Eat cookies from Insomnia
Late-night drinking calls for nothing less than a delicious snack. Since most bars close at 2 am, not many options for food remain. Conveniently, Insomnia Cookies serves delicious desserts right in the heart of downtown until 3 am. At this shop, you can choose from a variety of warm, gooey cookies like double chocolate chunk or snickerdoodle. You can also add a side of ice cream or milk. If you want, try making it an ice cream sandwich.
3:00 am- Late night shenanigans down State Street
Whether you consider yourself a pro or not, adventuring down State Street late at night guarantees a fun time. Bring your friends to go riding down the long, open street. Consider trying something new too. If you go late at night, no one can see you fall. If they do, they won't remember anyways.
4:00 am- Rent a BCycle downtown
With so many things to do in Madison, you may find yourself lacking transportation. Luckily, Madison offers plenty of ways for you to get around. You can find the BCycle, an electric bicycle, in many different spots around the city. To rent one, simply buy a pass on your phone or at a kiosk, choose a bike and then ride around town. By exploring the city at this hour, you can take in all the sights without the busyness of the daytime.
"Last spring some friends and I biked the lake loop around Lake Manona in early May," UW-Madison junior Jack Brahm said. "It was the first time most of us had used the loop, so we ended up taking a bunch of wrong turns."
Biking around Madison gives you the ability to explore many different, often new, places in the area. Lake Monona Bike Loop, one of Madison's most classic bike routes, provides beautiful views of the city along the lake. With a total of 13 miles, you can enjoy the relaxing ride on a nice, paved path. Along the way, make sure to look out for small beaches. Those looking for an adventure could jump in for a swim.
5:00 am- Recoup at Picnic Point
Picnic Point, a mile-long peninsula along the shore of Lake Mendota, provides the perfect place to relax. This park opens at sunrise, allowing you to view the city of Madison at dawn. Looking across the blue water of Lake Mendota, you can view the skyline of Madison sitting amongst beautiful trees and greenery. So, after a long day, make sure to take the journey to the tip of picnic point with your friends. There you can reminiscence on the fun of the last day.
"I ran out there and was pretty tired from the run, so I took my shoes off and dipped my feet in the water," Madison resident and Arizona State University fifth year Alec Seguin said. "It was late spring- the water was cold but refreshing. The sounds of the waves and the breeze felt serene."
Students who want to explore Picnic Point can easily access this beautiful spot by walking the Lakeshore Path. Whether you choose to run, hike the path or just relax on a bench, you can enjoy the nice spring breeze amid greenery at Picnic Point. Although it sits close to campus, people often go to the peninsula to escape the busyness of school or the city. Spring mornings make for the perfect time to check out Picnic Point. Make sure to listen for the peaceful sounds of nature while you watch the colors change in the morning sky over the Capitol.
College Magazine does not condone underage drinking.