Ladies and Gents, hold onto your underwear with both hands because these new spring runway styles will hit you like a bow and arrow. Yes, we have the bullseye aim and we'll shoot you looks that'll have you walking like the main star of a show. Most of all, you now have a story to tell how you managed to pull off these iconic spring looks without spending a ton of money. Learn about the latest runway styles, where to find these looks and most importantly, how to encompass the styles you love into the average college student's budget. The feeling of being able to dress and become the best you feel like no other and even more with styles that don't hurt your pockets.
Five spring styles at your very fingertips coming to you live from College Magazine.
Over 100 fashion shows took place in spring and now they've come to us on the market flaunting the disco collar, beautiful crochet, the legendary Bermuda shorts, and blazer duo and bold neon colors. Whether you feel in the mood for spice, elegance or sweetness, these pieces on the runway emphasize bold statements you can incorporate into your daily style. They also display the combination of sexy and cool for spring weather as you strut down your campus in your favorite hues and prints. These styles bring back eras we thought were lost and puts them right in the palms of our hands. This time we get to relive the past, but make it our own.
1. The Era of 'The Disco Collar' is Back and Better Than Ever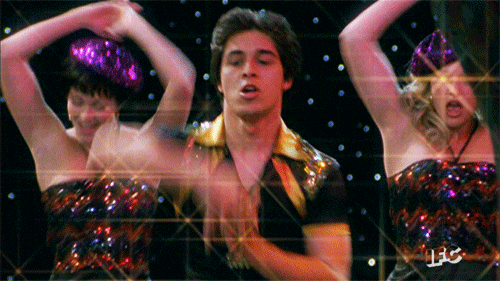 Fashion never dies — it just repeats itself. The disco collar displays a wide collar and has made a comeback this spring 2019. Used on coats, jackets, and button-down shirts, I personally love this look on a jacket because it makes an outfit as a whole stand out. Paco Rabanne's runway completed this look with floral patterned pants, a black button-down top and styled with a bright white coat with a black collar. The disco collar adds that perfect staple piece to complete any bland outfit. You can make this an everyday look by pairing this huge collar with a coat over any button-down, made complete with some simple slacks or jeans.
"I think that no matter how you dress, style repeats itself over and over again. It is great we get to incorporate our own sense of style with a mix of other eras too," University of Central Florida student Michael Minns said. A low-priced coat can be found at Macy's while the pants can be found at Target for $40. Finishing up this look by pairing the disco collar with a cute top tucked into your pants and a pair of closed-toe heels says it all. The disco collar brings out the funky 60's vibe with a modern twist, adding that extra flair to your wardrobe that you can make completely your own.
2. Bring Out the Crochet to the People
Crochet brings out the inner hippie in all of us, no matter what style you choose to pair with it. It has been shown on the runway in Salvatore Ferragamo's feminine dresses and polished suits. For your daily look, pairing crochet with an open sandal, white trousers, leather shorts or flared crochet pants further emphasizes the season of spring. Adding a cute headband to your outfit always enhances a simple yet polished look. On top of being cute, the fashion industry has had a huge impact on sustainable clothing that we all look for, and now it has made its way to the runway incorporating this handmade technique used in a variety of ways. "I love vintage and sustainability –you always find the most unique things," Florida State fourth-year Kristen Rodriguez said.
More so, Jonathan Simkhai's midi dress showed us yet another way to use this look with its thin string straps to perfectly tie in with a matching cardigan. Pacsun, an instore and online clothing company, has great crochet tops for less than $60 and midi dresses that shape your body. The store also carries both stylish and affordable prints. This look embodies comfort and sleekness all in the same outfit. With some thorough shopping and mix-and-match ideas, you can incorporate that "flowy and free" look into your college wardrobe.
3. A Big Blazer Paired with Bermuda Shorts is a Necessity
Feminine and masculine looks play a huge role in this oversized blazer matched with Bermuda shorts, giving you that 9-5 "always on the run" classy look. Don't fret when the feeling of being rushed and on the run takes over, because this look shows a touch of elegance with an easy and simple way to throw it all together. Hailey Baldwin has shown her style strutting down the streets of New York in a huge blazer with black running shorts. As shown on the runway, there has been a major twist on this classic suit when Bottega Venta used the shorts for a cool bike trend and business casual settings.
Princess Diana also always incorporated this style throughout her life by wearing dark colors and pairing these shorts with a simple button or a big blazer, giving her look a hint of professionalism and class. The blazer can be found on the online company Princess Polly, who has great prices that match the styles and outfits of today. Kohls also carries Bermuda shorts in different textures such as stretchy tights material and denim. Rock an everyday athletic look while keeping your aesthetic sleek and classy using this spring-inspired pairing.
4. Retro prints are back ladies and gents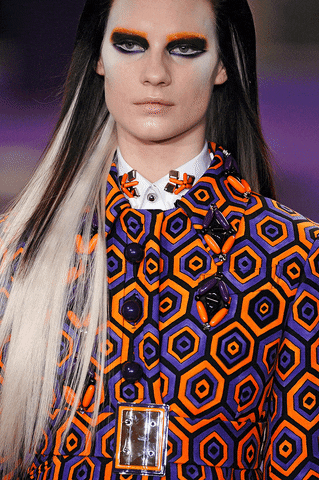 Welcome back to the '60s and '70s where retro prints have proved as one of the most groundbreaking florals this season as a style that has always ruled. Marc Jacobs, Gucci, and Christopher Kane brought the fire to their collection by piecing oversized coats with this disco-style collar. The olive green, light shade of green, red and fuchsia all mix so beautifully together in this collection that will turn every head. "I get my ideas from my mother who taught me how to bring back fashion and it keeps it simple. I love these prints because, with something that stands out, we can dress it simply," third-year Tyler Parker said. Prints are a great way to add that dash of flavor to your mix, by pairing a perfect simple black T-shirt with a denim jacket or even wedges. You can find dresses and coats that embrace this trend at the clothing store Free People, which runs comfortable sizes and contains looks you can make fancy or keep casual. Thanks to this historically iconic trend, feel ready to tackle the day with this popping look while also staying on the move.
5. Shine bright with Some Highlights and Color in your Wardrobe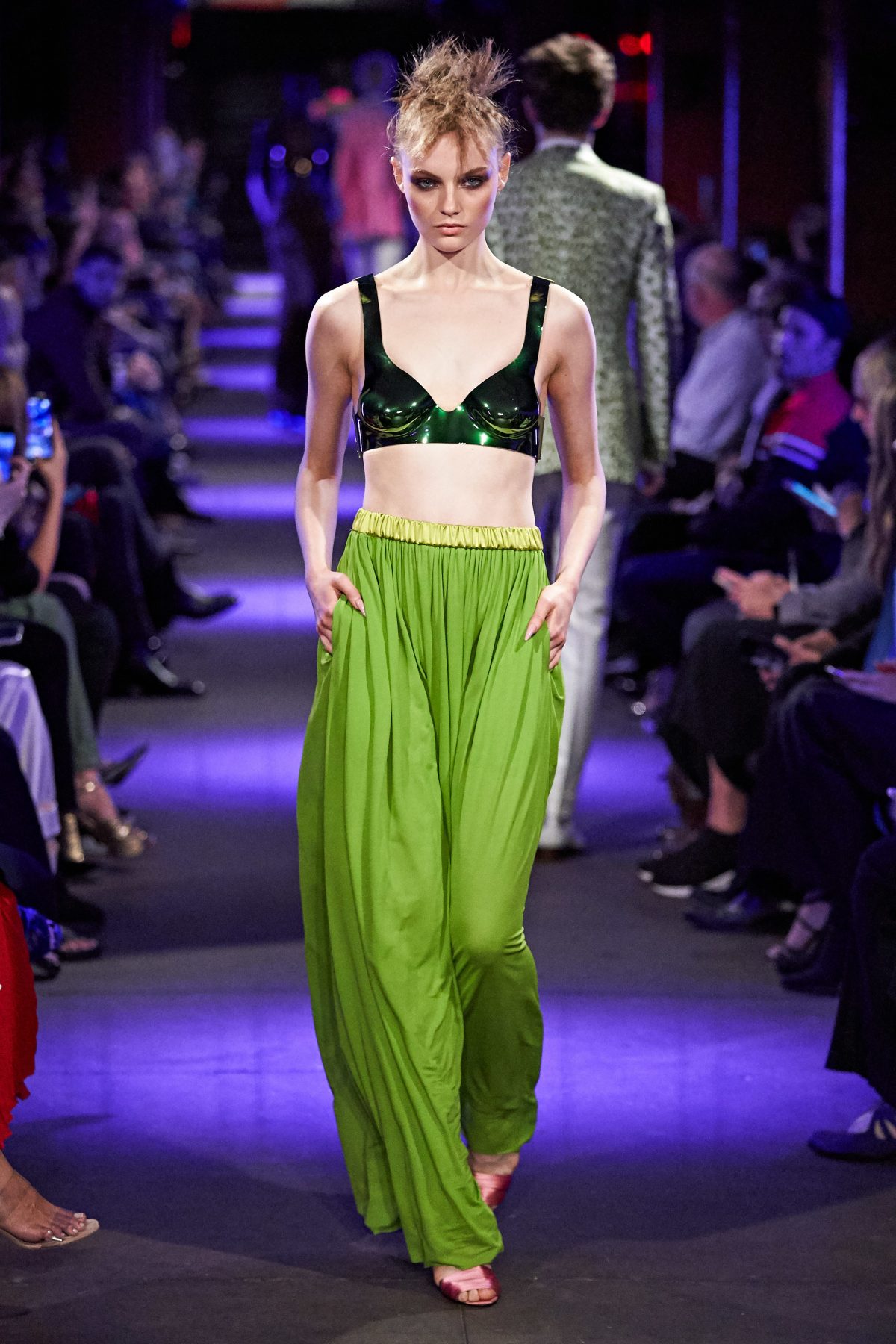 Watch out, you might need to pair this look with sunglasses due to colors as bright and fluorescent as these. The trend of incorporating a pop of color has been shown on the runway and known to make a power statement. Pink, blue, orange, green and yellow-inspired neons have come into play on runway catwalks and now, into the average stores we shop at as well. Amongst others, Tom Ford shared these vibrant colors paired with either black, tan or white blouses and pants.
You can find this look at Forever 21 and Boo Hoo, an online clothing website, who also sell silk button-downs in different colors to pair them with too! Personally, I've seen this style look best when paired with flowy pants which you can find on Fashion Nova. Wear a cute neon yellow dress to brunch or even a bright neon jacket with white pants. "I love bringing out the funk with hues of highlights–it's my statement piece," FSU fourth-year Rachel Eshet said. The highlights and pop of bright colors bring out that glow that defines Spring. These statement colored-pieces sparkle in the day and twinkle at night, demanding the attention of everyone around you.
With the runway displaying the styles and prints we all adore, college students now can have a way to encompass this into our daily routine–without the expensive brands and empty bank accounts. Now that we talked about where to find these looks and how to encompass your favorite 2020 spring styles in your budget, get ready to show the world the best version of you. From simple and sleek, to fancy and extravagant, you can dress and arrange these styles to any mood or preference for a promising Spring season on campus.