About 45 minutes away from Central Florida's famous theme parks and resorts, you can find the small town of Winter Park, Florida. This quaint city offers a nice getaway from the business of the tourist attractions. From the picturesque parks to the unique bakeries and restaurants, Winter Park offers something for everyone. Spend a day in this city and experience all the charm and culture it contains.
CHECK OUT THESE 24 THINGS TO DO IN 24 HOURS IN WINTER PARK, FLORIDA.
6 A.M. Start your morning with a walk around Lake Baldwin Park
Outside of Winter Park, you can find the quiet neighborhood known as Baldwin Park. The residential streets include small parks and trails lined with palm trees to shade you from the brutal Florida sun. In the heart of the neighborhood resides Lake Baldwin and a two-and-a-half-mile path around it for anyone to walk, run or bike along. The lake also includes a dog park for your little furry friends to enjoy.
"It's so peaceful to bike around the lake and I love seeing the dogs at the dog park and all of the friendly faces," Winter Park native Emily Malfitano said. "It's such a huge stress reliever and a great workout that I was able to do during COVID-19 with no gyms."
You can't go wrong starting your mornings here.
7 A.M Align your chakras at Full Circle Yoga studio
In the morning, you should stretch out your body and release any tension from the day before. Full Circle Yoga provides a list of different classes to help you on your journey to enlightenment. Located within walking distance from Rollins College and Park Avenue, Full Circle conveniently resides in the heart of the city. The spacious studio makes it easy to clear your head and focus on your breathing without any distractions. Whether you consider yourself a yoga newbie or a trained professional, you can find the perfect class for you here. Take a break from the stress of school and bring out your inner Buddha with the help of the Full Circle Yoga classes.
8 A.M. Grab a healthy, post-workout smoothie at Power House Cafe
Power House remains a favorite amongst students and residents for years. The use of fresh ingredients makes their smoothies extra refreshing, waking up your senses for the rest of the day. The upbeat ambiance of the restaurant makes you never want to leave. Sip on a delicious fruit smoothie and people watch from the tables outside along the main street.
"Power House Café has been my favorite smoothie place since I was a kid," Florida State University senior and Winter Park native Jennifer O'Grady said. "The Blue Berry Magic smoothie is my favorite, but I've never ordered anything I didn't love, you really can't go wrong."
Enjoy a smoothie that's not filled with artificial sugars but still tastes like candy at this homey café.
9 A.M. Share your aesthetically pleasing but still delicious breakfast from New General
If you want to enjoy delicious food and drinks while upgrading your social media feed, stop at New General. The menu includes something for everyone, from the Pumpkin Pancakes to the Vegan Breakfast Sammie. New General will satisfy all your breakfast needs.
"Honestly I go to New General because I love the aesthetics of the whole entire space, it's clean and cozy at the same time," Flagler College senior and Central Florida Native Mitchell Linville said. "The staff and owner are amazing and remember my order every time I go in: a cold brew with oat and maple syrup."
So, let your phone eat first and enjoy the delicious menu at this Instagram-worthy café.
10 A.M. Admire the art at the Rollins Museum of Art
The Rollins Museum of Art rotates its exhibits throughout the year, so you can always find something new and beautiful to see. The museum prides itself as a teaching museum, finding ways to incorporate unique art pieces into everyday life. Stroll through the beautiful exhibits and witness unique pieces you can't find anywhere else. You may even see some Rollins College art students studying the works.
"The Rollins Museum of Art is special because of its smaller size and highly curated exhibitions," Rollins College senior Shelbi Higgins said. "I feel I get a more intimate experience which allows me to be able to make a connection with every piece."
Here, you experience one-of-a-kind art pieces that you might not find anywhere else.
11 A.M. Relax at Dinky Dock Park
The main problems with central Florida include the unpredictable weather. One minute the sun shines, and then five minutes later, thunderstorms hit. So, when you see the sun, take advantage of the outdoors.
"It's one of our favorite places to hang out, especially over the summer," Florida State University sophomore and Winter Park native Kelsey Ducsay said. "Sometimes we like to have picnics near the water or lay out and tan on the dock."
Though the park may look small, the things you can do there seem endless. You can fish off the dock, sit at one of the picnic tables, swim in the lake and take paddleboard lessons or tours. The park sits next to Rollins College campus, so students hang out there between classes. Dinky Dock creates a little slice of paradise right on campus.
12 P.M. Dig into your lunch at Black Bean Deli
The inevitable grumbling stomach from walking around town all day might start to hit you as the clock strikes noon. Make your way to the Black Bean Deli and order the meal of your dreams. The classic Cuban-American cuisine leaves you wanting more and more. Dive into their famous Cuban Sandwich, Cuban Frita Burger or the fan-favorite fried yuca. They also carry a wide variety of Cuban coffee and Latin sodas to complete your meal and help avoid the afternoon slump. Enjoy their classic Cuban dishes in a modern and airy environment for a quick and delicious lunch stop.
1 P.M. Get lost in the Writers Block Book Store
Calling all book lovers, Writers Block Book Store might turn into your go-to spot. This cute little store on Park Avenue includes stories for all ages, genres and preferences. If you don't consider reading a hobby, check out all the fun and unique gifts and accessories. On certain days, the authors stop in and do a reading of their own books. Surrounding yourself in the cozy atmosphere, you might start craving some coffee. Walk to the back of the store and order a latte at their Axum Coffee bar. Can you think of anything more relaxing than good books and good coffee?
2 P.M. Explore Winter Park on a scenic boat tour
One of Winter Park's most beautiful attributes includes the Winter Park Chain of Lakes. Six lakes, connected with serene, nature-filled canals, make up the chain of lakes. Lucky for us, we can take a scenic boat tour and experience all of its beauty. The 18-passenger pontoon boat takes you on an hour-long tour floating through these canals and lakes. You learn about the beautiful forestry and might even see alligators, water skiers or the Rollins College crew team.
"I enjoy the boat tours because I get a chance to see a different side of Winter Park that I don't typically get the chance to," Florida Atlantic University senior and Winter Park resident Sophie Freid said. "I love seeing all of the houses, learning more about my town and just spending time on the water."
You can learn something new and enjoy the Florida weather at the same time.
3 P.M. Indulge in an afternoon pick-me-up from Valhalla Bakery
The mid-afternoon craving for a sweet treat happens to everyone. Make your way over to Valhalla Bakery, where they bake sweet treats you can't find anywhere else. The bakers only use fresh and allergen-free ingredients to create something to make your taste buds happy.
"I like Valhalla Bakery because they have vegan bakery items you won't find anywhere else," Valencia College graduate Adriana Pryor said. "My personal favorite is a tie between their coffee cakes or the bumpkin pie bars."
Don't waste your time scrolling through Yelp to look for somewhere yummy. Valhalla Bakery makes everything you need and more.
4 P.M. Find your perfect #OOTD at the Avalon Exchange
The rise in thrifting's popularity makes it hard to find quality items to add to your closet. The Avalon Exchange recognizes this and makes it easier for shoppers to pick from items that meet their standards. This vintage, second-hand clothing store goes through each donation bag and hand-picks the items in style or high demand. They sell clothes from all of the popular, big-name brands for a fraction of the price. Get lost looking through the large selection of clothes, accessories, shoes and stickers, and leave the store with items all your friends will beg to borrow.
5 P.M. Shop around Park Ave. CDs
At times, listening to music through our phones or on an app just doesn't hit the same as a CD or vinyl. So, head over to Park Ave CDs and browse through the shelves filled with past and current popular music on vinyl, CDs or cassette tapes. Park Ave CDs first opened in 1984 and continues as a favorite for music lovers across the city. The store also sells posters of your favorite movies or artists, record players, unique gifts and other fun products you can't easily find in stores. You might also find concert tickets or see your favorite artist in person when the store holds special events. If you follow them on their social media or blog, you can guarantee to hear about all the latest news in music before anyone else.
6 P.M. Walk the Rollins Campus at sunset
People recognize Rollins College for its unbelievably beautiful campus. This private liberal arts college sits at the edge of Lake Virginia, with impeccable landscaping that makes it look like a movie. You can walk the brick walkways through the campus, explore state-of-the-art buildings, chat with the students or look through the bookstore. It may house stressed-out college students, but you can't help but feel relaxed strolling through the campus. If you don't go to school there, the thought of transferring may cross your mind.
7 P.M. Enjoy dinner with a view at Hillstone
Forget about how amazing the food tastes and take in the fantastic view. Hillstone, found right at the edge of Lake Killarney, creates the perfect dining atmosphere. Enjoy their famous French Dip, their Classic Cheeseburger or the popular grilled artichokes. Wash it all down with one of their signature cocktails. If the wait time seems long, spend your time relaxing in one of the Adirondack chairs on the lawn or walking along the pier. If you get lucky, you might catch the sun setting over the lake, painting a picture-perfect scene.
8 P.M. Unleash your inner Picasso at All Fired Up
Whether you consider yourself artsy or not, All Fired Up provides a place to let everyone's creative side out. You see hundreds of plain clay items to choose from when you walk in, such as plates, bowls and other fun designs. Once you choose one you like, you pick your paint and make the item your own. You can either create something for yourself or a special gift for someone else. When you finish painting, a staff member will take it and glaze the piece of art, making it shiny. After about a week, you return to the studio and pick up your creation. At All Fired Up, you fulfill all of your artist dreams without spending a fortune on your art supplies.
9 P.M. Catch a film at the Enzian Theatre
A typical movie theatre pales in comparison to the Enzian. Towering trees and a beautiful courtyard invite you to come in and enjoy one of the unique films playing that night. While watching the movie, you don't need to worry about missing an important scene while grabbing a snack from the concession stand. The Enzian's staff come to your table, take your order and bring the food to your seat. Occasionally, they play the movies seen in the mainstream theatres, but they focus more on alternative films. The Enzian also hosts numerous independent film festivals throughout the year. The Enzian gives you the perfect place to relax after a busy day.
10 P.M. Expand your wine knowledge at the Wine Room
Imagine a soda fountain, now replace the soda with wine. Doesn't that seem like a dream? Well, the Wine Room makes this dream a reality. Start your night in a classy, Italian-inspired environment enjoying all of the finest wines and cheeses. If you don't consider yourself a connoisseur of wine, don't worry, the Wine Room gives you the opportunity to sample small tastings of an assortment of champagnes, red wines, white wines and even some beer. The tasting size options include one, two-and-a-half or five ounces and give a detailed description for each option to help you choose from over 150 options. Relax, sip on some fancy wine and imagine you traveled to Italy for the night.
11 P.M. Order drinks at the Porch
During the day, the Porch seems like an ordinary restaurant, but at night it transforms into a trendy hangout spot packed with local college students and young adults. The Porch offers a long list of cocktails, beers, wines and other spirits for you to choose from. If you go on a Tuesday or Wednesday night, the Porch provides live music or bingo to win prizes and enjoy the drink specials. The kitchen also stays open late, so feel free to order some classic American dishes to pair with your drink. Experience the casual atmosphere and understand why the Porch remains a staple place for Winter Park nightlife.
12 A.M. Quench your late-night cravings at Tako Cheena
Tako Cheena's claim to fame surpasses its outstanding and unique food. The building itself seems almost impossible to resist. It depicts a giant food truck surrounded with walls of colorful, hand-painted murals and bright string lights illuminating the night sky. You can visit Tako Cheena to keep the party of the night going while refueling yourself with good food at the same time. Stop in, try some of their housemate salsa, bigger-than-life burritos or one of their unique 'TaKos' and keep your night alive.
1 A.M. Have one last drink at the Copper Rocket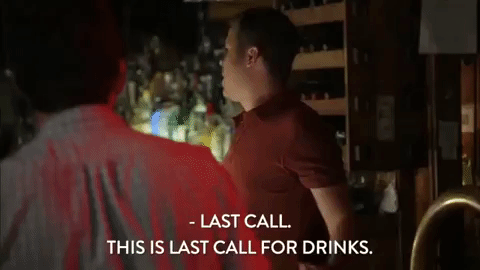 You might recognize this name from an episode of "Bar Rescue" that aired back in 2018. However, before their TV debut, the Copper Rocket still reigned a popular late-night spot. The newly designed interior looks sleek and modern but still keeps the sports-bar feel. Alongside their large selection of beers, the bar serves popular American delicacies like burgers, hoagies and classic bar snacks. Earlier in the day, avid sports fans stop in to watch any game of their choice on one of the many flat-screen TVs or listen to live music. Later in the night, the Copper Rocket satisfies any midnight cravings or one last drink.
2 A.M. Stargaze in Central Park
While it may not get the same hype that the Central Park in New York City receives, Winter Park's Central Park remains a favorite in the town. During the day, people spend their time lounging in the grass or the rose garden. The children climb the towering oak trees or splash in the fountains. The park's location—across from all of the shops and restaurants—makes it a convenient place to meet friends or take a break from a long day of walking. At night, the park turns quiet and empty. So, bring a blanket and your best friend and admire the night sky. It makes for the perfect date spot.
3 A.M Walk down Park Avenue
During the day, Park Avenue fills with people shopping, eating and going to work. So, enjoying the real beauty gets tricky when the area seems so busy. Yet, once all the stores and restaurants close for the night, the street quiets down. Tall light posts line the road and fairy lights dress the trees, allowing you to explore the road without the hustle and bustle. Window shop the luxurious boutiques and furniture stores and peek into the once-packed restaurants. Run around the park or the golf course and take in the peaceful surroundings. The road almost feels straight out of a movie with tall oak trees and colorful shops and restaurants.
4 A.M. Get your caffeine fix in at Austin's Coffeehouse
Anyone awake at this hour will need a lot of caffeine to get through the day. Lucky for you, Austin's Coffeehouse stays open all day long. Along with their organic trade coffee, the café serves plenty of food and sweet treats at every hour of the night. They even provide a vegetarian and vegan menu. The residents love the cafe for more than just the coffee and food, but also for the environment and the people. Austin's Coffeehouse's vibe and atmosphere surpass any of their competition. They host live bands, art shows, live comedy nights and show independent films.
5 A.M. Watch the sunrise at Kraft Azalea Garden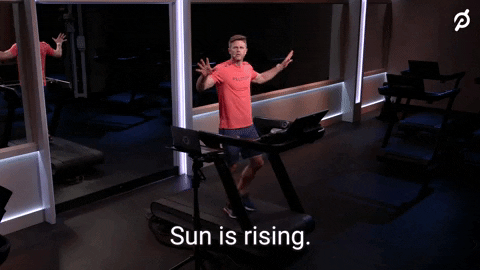 Kraft Azalea Garden's secluded and quiet location makes it the best spot in town to watch the sunrise. You can find it in the corner of a beautiful neighborhood along Lake Maitland. If you live in Winter Park, you know this spot from the millions of prom pictures that flood your feed from this park. But that just proves the beauty of it. The large four-pillar structure stands in the perfect spot to watch the sun come up and reflect off of the water. Get your cameras ready to snap a view that everyone will envy.