Coral Gables holds beautiful photo spots, incredible food and all the added benefits that come with residing near Miami. Just a short drive away, the hot air makes the beach a year-round destination.
Grab some cash and a few friends for an unforgettable 24 hours in what locals call the Gables.
6 a.m. Watch the Sunrise from South Pointe
Start your morning off as if you took off on vacation: at the beach. "I really like watching the sunrise on the beach. It's absolutely breathtaking," Florida Gulf Coast University freshman Lucianne Viva said. Head to South Pointe Park, a quick drive away from the Gables, to catch the sunrise before breakfast. Take a stroll on South Pointe Beach and feel the refreshing breeze on your skin. The picture-perfect view of the calm waters and the bright sun filling up the sky set the tone for a memorable day in South Florida.
7 a.m. Coffee at Graziano's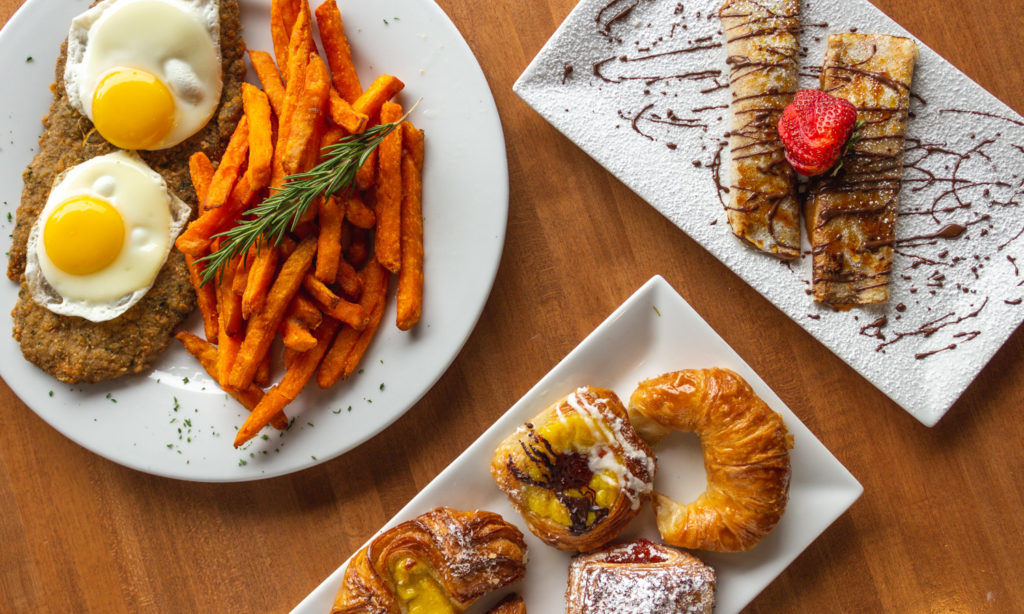 Your feet met the sand—now time for a caffeine boost. Coffee at Graziano's in downtown Coral Gables helps you start your day off right. "Graziano's is a great place. It's half Italian market, half restaurant. The food is always hella fresh and it's in a nice location to have a hearty breakfast and sit outside with a coffee. Eleven out of ten—[it's my] favorite place on the mile," Stanford University freshman Angie Lopez said. You can find it right behind Miracle Mile—take notes because this street comes up a lot. Order a fresh cheese omelet made with mozzarella, ricotta, provolone and parmesan, along with a side of crispy bacon and a steamy cappuccino. Don't Italian coffee shops top all coffee places?
8 a.m. People Watch on Miracle Mile
People linger on Miracle Mile at all hours of the day. The most interesting people show up for coffee before work so the morning serves you well for people watching. "People watch, walk around the street and have a coffee from wherever you'd like. There's so many coffee shops," Lopez said. Nothing beats making up the lives of strangers walking down the street with your pals. Recently renovated, the sidewalk on the Mile provides visitors with tons of seating to feel the warm weather outside and to also take in the beautiful landscape of palm trees and colorful flowers. Take a seat and enjoy the view.
9 a.m. Take Pictures at Vizcaya Museum & Gardens
Full of green landscape and beautiful spots, Coconut Grove lies right next to Coral Gables and includes the blue waters of Biscayne Bay and Vizcaya Museum & Gardens. With your college ID you can get discounted admission into stunning gardens featuring mazes of well-kept greenery and blooming bright flowers, as well as a jaw-dropping estate. Take photos on the mesmerizing spiral staircase made of stone or outside the Italian Renaissance-inspired main building. Inside browse over 30 decorated rooms filled with thousands of priceless art pieces. For an added adventure: take the Metrorail to get there for only a few bucks.
10 a.m. Pick Out Your Outfit for the Night at Ross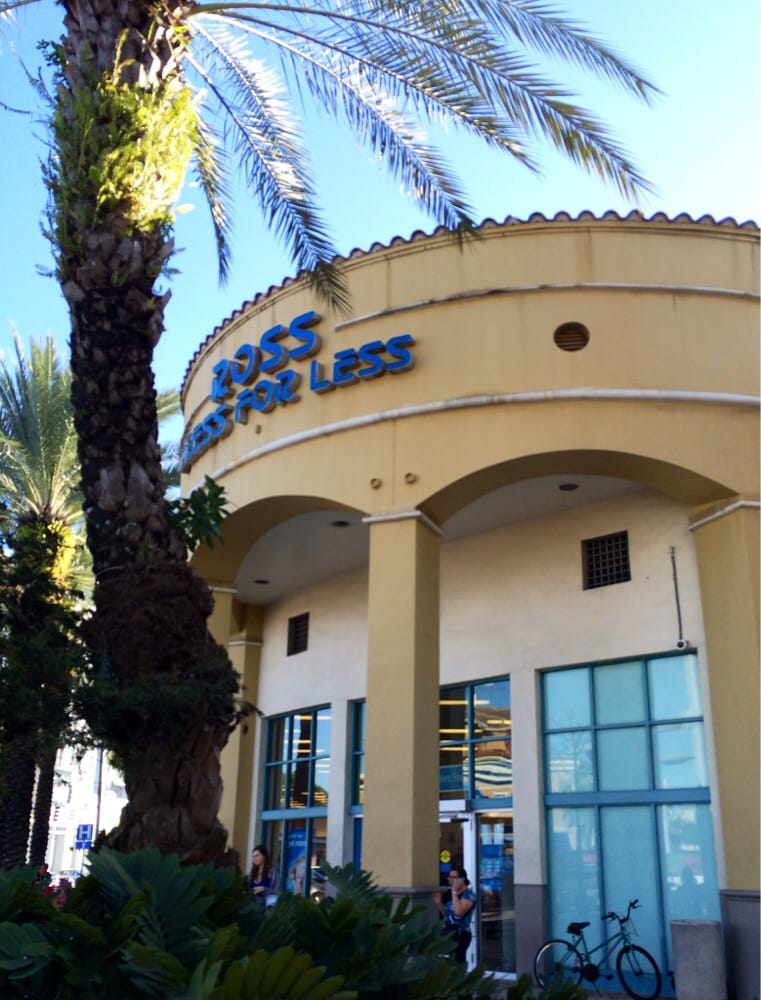 Most of this list features Miracle Mile stops for a reason—think of it as the heart of the Gables. Stop by Ross Dress For Less before getting ready for your night on the town for a bueno, bonito, barato outfit, which means good, pretty and cheap. "Ross has really nice clothes that don't cost a lot of money and they have a wide variety of things to bring back home," Vivas said. No doubt that Ross helps you dress to impress. Shopping in the Gables can get pricey quick, so rather than walk into an overpriced boutique, Ross sells you amazing quality clothing for less than half the price. Pull together an outfit for less than $20 with the constant deals and steals. Added bonus: it gets you back onto the Mile.
11 a.m. Tea Time at Small Tea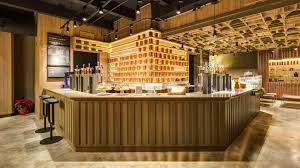 For a quiet and picturesque tea location, check out Small Tea. Take a look at their dozens of teas on jar display inside the shop. "Small Tea is a cute place near Miracle Mile. It's a super nice and quiet place to study. They offer a lot of different kinds of teas," University of Florida sophomore Allison Aguilar said. Grab a tasty Alaskan sandwich, made with salmon, avocado and tomato or a burrata cheese and roasted tomato wrap, which has basil-oregano pesto. For a soothing drink, try a cup of chamomile tea with fresh peppermint or the "Private Playa" tea made with ginger, apple, mango and stinging nettle leaves. The best way to spend your morning has to include a cup of tea and some quiet relaxation.
12 p.m. Swing at the Biltmore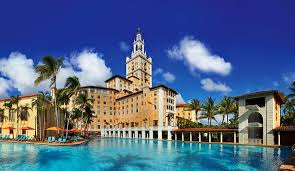 Coral Gables' trees may block out some sun but it still gets scorching hot year round, especially in the summer. For a cool (pun intended) solution, go for a swim at a luxurious hotel, built to match the elegance of Mediterranean architecture. "Swimming at the Biltmore is the best because the cold water is refreshing in this hundred degree Miami weather. It's a convenient location for whenever I want to tan or go for a swim," University of Florida freshman Audrey Weigel said. Aside from the pool—the largest hotel pool on the east coast, mind you—a membership grants access to the golf course, tennis courts, full gym and European spa. Drop some cash on one for added benefits or find a friend that already has one to save up. Whether you go for a tan or a swim, the Biltmore gives you relaxation at its finest.
1 p.m. Lunch at Doc B's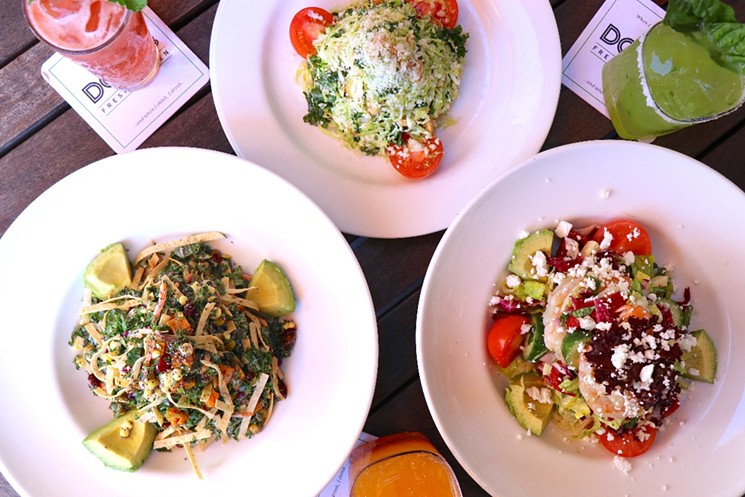 Hunger strikes again. Sit down for a healthy but filling lunch at Doc B's Fresh Kitchen on Miracle Mile. Order a savory Cajun Turkey burger or a light grilled chicken salad with a tropical agave-lime vinaigrette before you go back out on the town. "Doc B's not only has amazing food options, but the place itself feels so luxurious while still affordable so you can go pretty often. The appetizer wings are so delicious that you may not even need an entree," Florida International University junior Erika Arias said. Both a high class and laid back atmosphere, Doc B's has leather booths, friendly servers and a full bar, making the dining experience a 10/10. You, without a doubt, will not regret this stop.
2 p.m. Shop Til You Drop at Merrick Park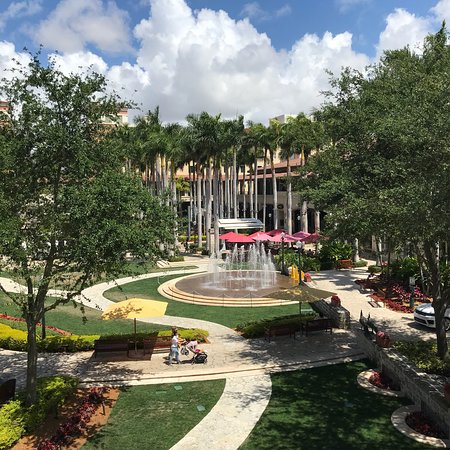 Shopping malls get boring and repetitive, but Merrick Park takes the shopping experience to a new level with shops like Nordstrom, Anthropologie and Gucci. You won't suffer through big crowds or long waits, and you can lounge on the comfortable outdoor seating scattered throughout each of the floors. The outdoor layout makes it perfect for afternoon shopping on a sunny summer day as you enjoy the bright greenery and seasonal decor. Put Merrick on your list of stops during the winter for picture-perfect decorations. And you can't forget the added bonus: the luxurious Landmark Theatre. Watch the latest movie on comfortable leather reclining seats and have a drink from the bar. Time to pull out your wallets and splurge on clothes, accessories and more.
3 p.m. Play a Round at TopGolf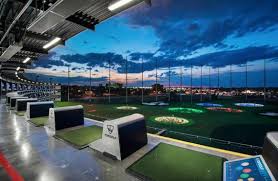 Time to blow off some steam. TopGolf takes the appeal of a bowling alley and the challenge of golf to create a fun and addicting experience. Rent out a bay for a few hours to hit unlimited golf balls or pay to play a full game of golf with your friends. "It's not common to go to an actual golf course all the time so TopGolf makes it more accessible to people and exposes them to a new sport. Whether you play golf or you don't, you can still go and have a great time," Wheeling Jesuit University freshman Zoila Herrera said. Enjoy the toasty fire pit on the rooftop terrace in between games and eat an order of Blackened Fish Tacos made fresh from the kitchen. Only a short drive away, plan a few hours at TopGolf for a worthwhile afternoon with friends.
4 p.m. Have an Ice Pop at Morelia Gourmet Paletas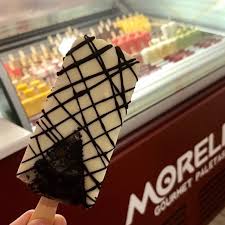 A normal summer day in Coral Gables means the temperature hits at least 90 degrees. Cool off with an ice pop at Morelia Gourmet Paletas on—guess what—Miracle Mile. Customize your paleta with toppings and dippings for added flavors and textures. From satisfying banana Nutella to tangy Greek yogurt and wild berries to sweet mango, Morelia does not disappoint on those scorching hot summer days when the sweat drips off your forehead. The feeling of a nice icy pop on your tongue on a hot day beats all alternatives.
5 p.m. Solve a Mystery at the Great Escape Room
If you want to do something out of the ordinary, then give escape rooms a try. Grab your smartest and most intuitive friends, and go to the Great Escape Room in Coral Gables to solve a mystery. "It's so fun especially when you're in a big group. It's a great team building experience because it really shows you who's a leader and everyone's different character traits in the group. It's really fun with all the different puzzles and themes. I love going to the Great Escape," Herrera said. Try any of their simulations—a game room, Sherlock or presidential theme—for $28 and bring up to 16 friends to solve the mystery. Work out your brain and have loads of fun with this mental challenge.
6 p.m. Sushi for Dinner at Izakaya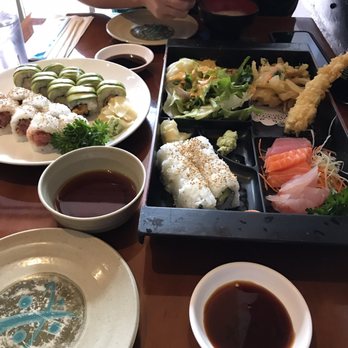 Japanese food makes up more than just sushi. Along with their dozens of takes on sushi, Izakaya's menu has tons of other authentic Japenese dishes like sweet Shigiyaki, which has fried eggplant topped with miso, and light Tan Shio, which means grilled calf tongue. "If you're looking for a hole in the wall sushi place with great food check out Izakaya," Lopez said. Upon entrance, you find the hustle and bustle similar to a school cafeteria but comforting nonetheless. Traditional Japanese decor such as cats and Japanese phrases line the walls. Take a seat at the counter or a table for quick, casual service upon arrival. No need for an expensive restaurant when the Gables gives you Izakaya.
7 p.m. Catch a Show at Open Stage Club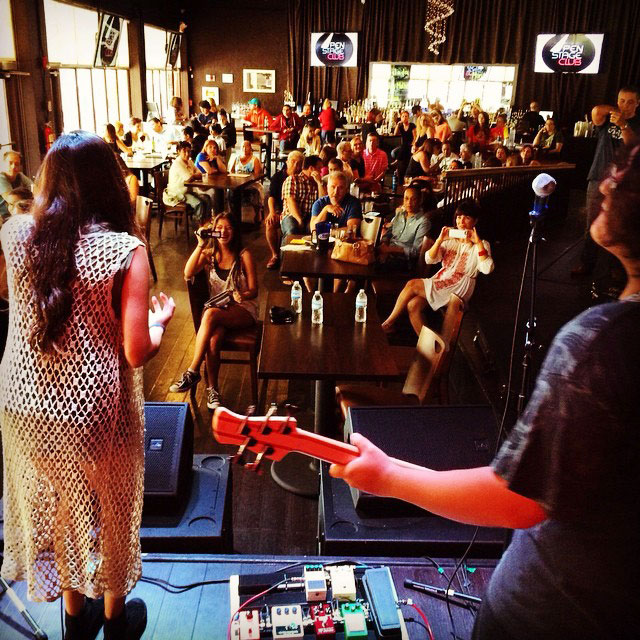 Take a seat at Open Stage Club for powerful performances that leave you either laughing or crying. With events ranging from jazz nights to karaoke to stand up, Open Stage caters to all audiences. Take your girls out for a karaoke ladies night on Fridays or go watch a band play alternative 90s music live for just $20. "It's a nice place to go in the Gables if you're looking for anything theatre-related and if you want to save a couple of bucks you'd spend at an actual Broadway play. It's a very wallet-friendly outing," Broward College sophomore Aixa Leguiza said. Time to get cultured and watch a show.
8 p.m. Watch the sunset over Bayfront Park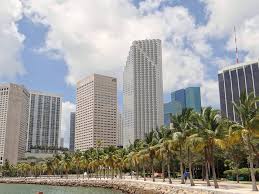 You already watched the sunrise, so you naturally have to come full circle and watch it set. On most days you can take a yoga class right by the water—extreme relaxation goals. Bayfront Park gives you room to watch the boats on the water and stunning skyline from a green space next Biscayne Bay. Plan ahead to catch live music at the Bayfront Park Amphitheater or even take a trapeze class. The park itself fills you with calm energy from the passing of adorable dogs and tropical palm trees planted throughout. The views of jet skis speeding across the bay and cruises setting sail into the Atlantic take your breath away so bring a camera to capture the moment.
9 p.m. Grab a slice and a drink at Anthony's Coal Fired Pizza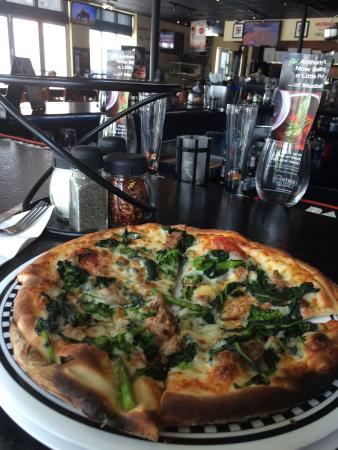 Time for a pick me up—a pizza pick me up. Head over to Anthony's Coal Fired Pizza with a group of friends and share a pie. "My favorite restaurant would probably be Anthony's Coal Fired Pizza just because it's such a great experience to sit down and be with your friends while having a slice of their amazing pizza," University of Florida freshman Nidia Volmar said. Take in the mouth-watering scent of freshly made pizza with garlic while ordering an Italian margarita — tequila, amaretto, orange juice, lemon and lime blended together—or a prosecco cocktail made with Italian prosecco, peach puree and Chianti. For a filling meal, grab a roasted cauliflower pizza—an amazing vegetarian option)—or a Philly Cheesesteak pizza with caramelized onions. Baked to perfection at 800 degrees, pizzas at Anthony's satisfy all.
10 p.m. Bike Ride on Granada Ave.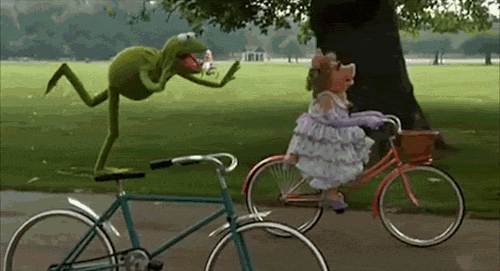 Take a ride down Granada Avenue through the residential area of Coral Gables and enjoy the fresh air at night. Pass by the Granada Golf Course and take in the beautiful Spanish-style homes and greenery. "I love biking on Granada at night because there's absolutely no one. Granada late at night is both terrifying and exhilarating. I usually go with a couple of friends to feel safe," Weigel said. Riding through the naturally grown arches of oak trees while breathing in the crisp air will give just about anyone a clear mind. Pro tip: take a flashlight and water bottle.
11 p.m. Start the Night at The Bar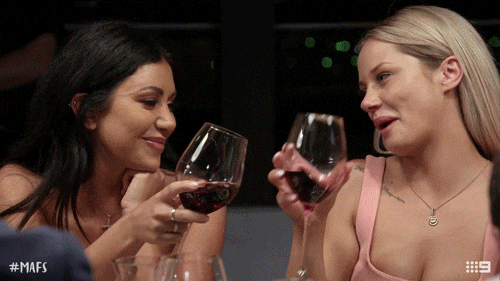 Start the party off right with music, karaoke and chicken wings with some friends at a bar right in the Gables, coincidentally named "The Bar." If you get lucky, you could even catch a live performance, but make sure to arrive early to avoid the crowds. The weekends typically get packed for local live music and special guest appearances like DJ Louie Arson. Grab your first few drinks of the night at The Bar—try a Sidecar, made with Martell Cognac, Cointreau and fresh lemon, or a Deco Club, made with Absolut, black tea, lemon and soda water. At The Bar, the drinks get you moving and the music gets you pumped for the night.
12 a.m. Switch Gears and Head to Copper 29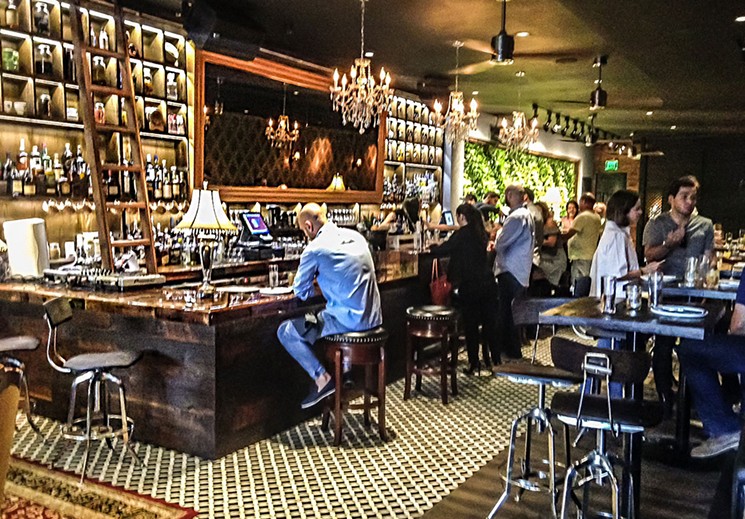 Keep the momentum going by walking a few blocks down back to Miracle Mile for Copper 29. Even without walking in, you can tell a party awaits inside this retro-inspired bar. Coral Gables at its finest involves leather sofas and loud music from rap to Latin pop for an upscale experience. Try creative drinks like the Cuban inspired Guava bloom, which has Havana Club, guava puree spice syrup and citrus found only at Cu-29. Grab a fruity drink and keep the party going at this popular Gables stop.
1 a.m. Dance at LIV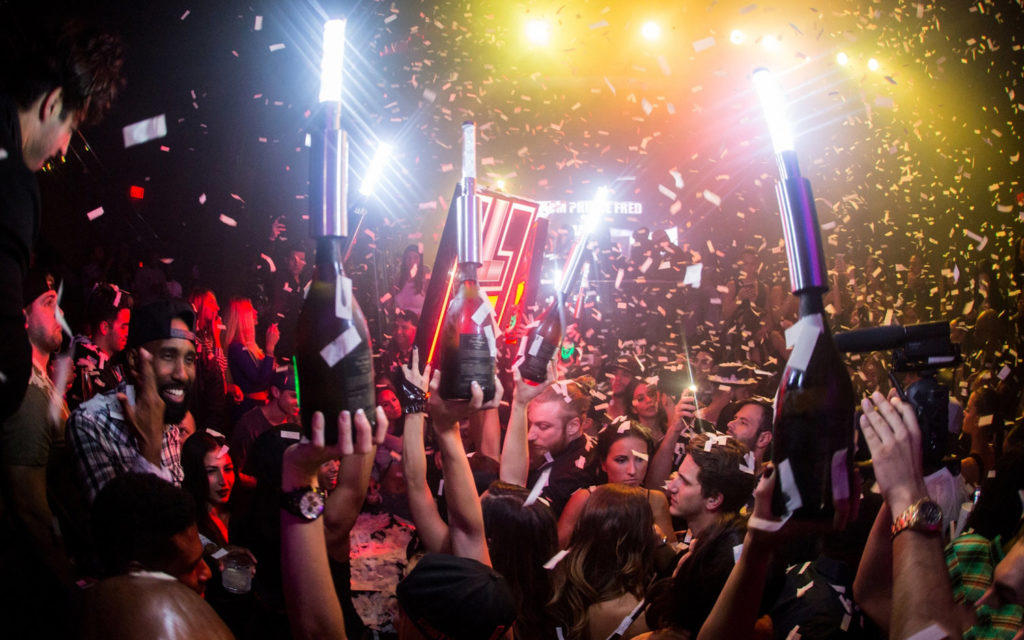 Take it to Miami Beach for more dancing. LIV Nightclub at the Fountainbleu Hotel—another luxury hotel you should stay at when in town—attracts the biggest celebrities when they visit down south, from Jaden Smith to 50 Cent. Whether you pay for a VIP table or just to see your favorite artist, LIV Nightclub remains one of South Florida's hotspots for clubbing. Make it in for an unforgettable night and really kick off your party mood. Check out their website for updates on their next VIP guest so you can plan ahead.
2 a.m. Keep the party going at Club Space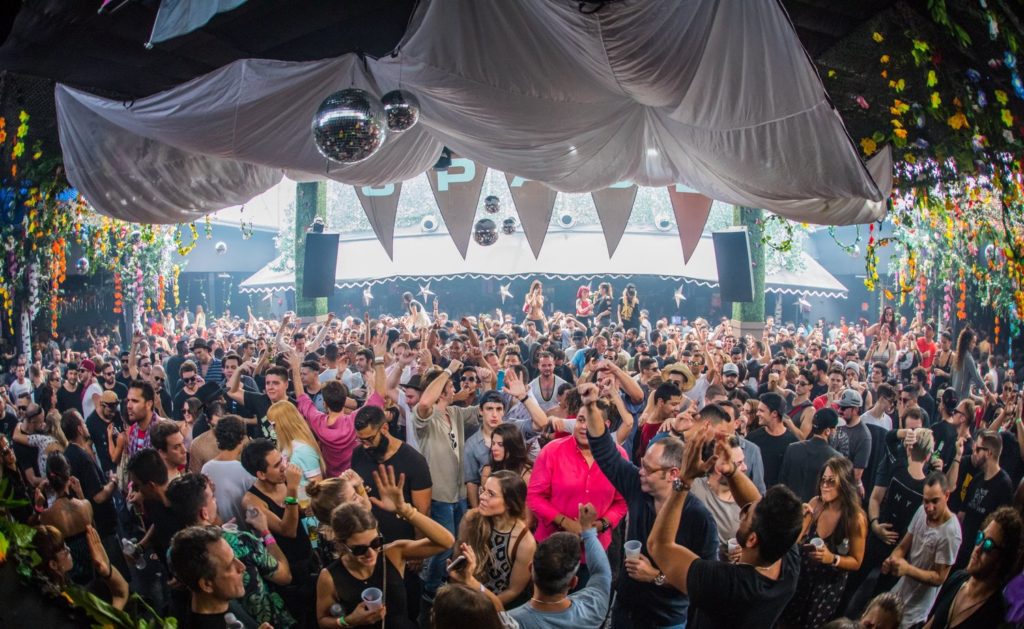 One of the most popular clubs in all of South Florida, hitch a ride to Club Space to complete your first South Florida rite of passage. One of the few 18+ clubs, Club Space lets you dance to upbeat Latin music with your friends and the strangers around you. From Reggaeton to Spanish Trap to the Top 100, you won't want to take a break. Open 24 hours on Saturdays, Club Space guarantees a memorable night out.
3 a.m. Sit on the beach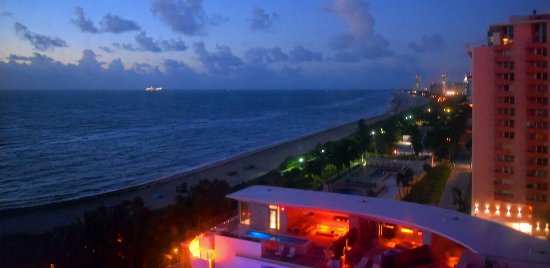 Did dancing leave you tired and sweaty? Sit down and take a break at Miami Beach, where you can enjoy the hustle and bustle of the nightlife in the background while cooling off in the breeze. Watch and listen to the bright lights and fast cars from Ocean Drive in the background. Take a blanket and a swimsuit in case you wanna go for a swim in the water. The dark, clear sky and cold water will surely wind you down and energize you after a full day.
4 a.m. Eat croquetas at Karla Bakery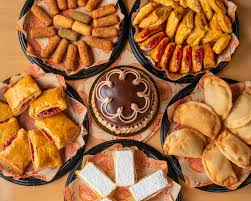 A South Florida staple, Karla Bakery stays open all day and serves up fresh croquetas at all hours of the night. Once your late night comes to an end, stop by and have a snack before going to bed. "Croquetas are a go-to for me. They make the best late night snack but I could honestly eat them at any time of day. After a night out, they hit different," Miami-Dade College freshman Pedro Montero said. Enjoy the authentic savory Latin treats like empanadas and ham bocaditos to satisfy your late night cravings.
5 a.m. Wind Down at Kennedy Park
After a long day, remember to take a moment to relax and reflect, or get ready for yet another productive day. Have a picnic with your friends and family by the mangroves. If not, go for an early morning workout; Kennedy Park has running paths throughout and a large outdoor gym area, as well as some exercise stations, to really get the muscles working. You can even take advantage of the off-leash dog park if you have a furry friend. Stop by as you get ready for another round of adventure in the Gables.