Ah, Berkeley. Home of Oski the Bear, boba, weed dispensaries and the thousands of UC Berkeley students bustling through Telegraph Street to get to class. Since the pandemic has hit, a majority of students had to go back home with their families with various questions in their minds about the possibility of returning. The uncertainty has made students miss everything that Berkeley offers. Here's an ode to Berkeley to give students hope that the slow and safe reopening in the city will eventually let them come back home.
Read on for 24 things to do in 24 hours in Berkeley while practicing social-distancing and masking up.
6 a.m. Hike the Big C Trail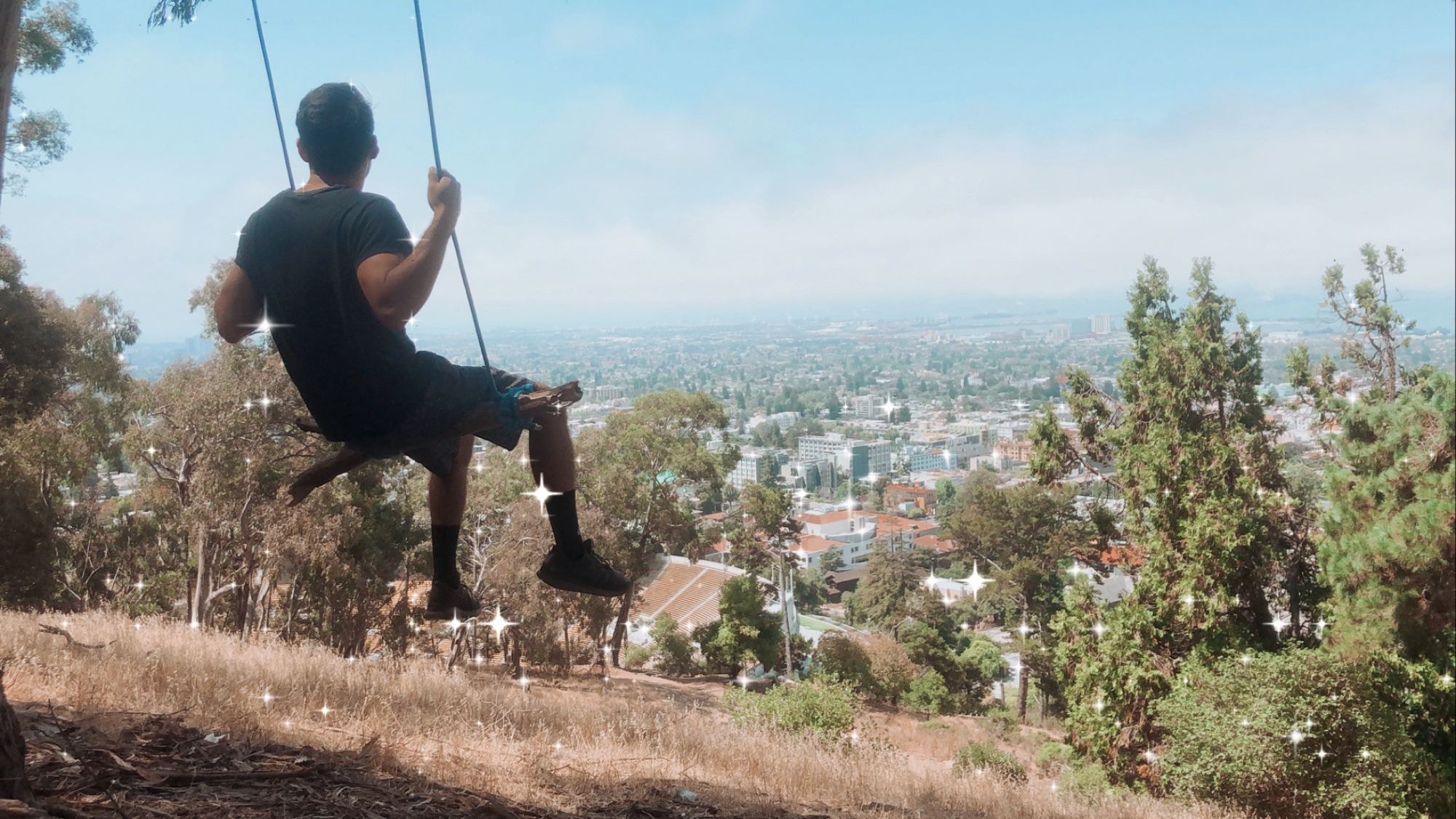 Sunsets and sunrises, swings, wide-open spaces and glorious views of the city make hiking the Big C a must for every Berkeley student. The giant concrete "C" block was built into Charter Hill in the Berkeley Hills overlooking the campus around 1905. Starting the day with a hike located close to campus can energize students for the day ahead. Hikers are found wearing masks and social distancing, creating an accessible place for everyone.
7 a.m. Enjoy Coffee and Pastries at Mise En Place Kitchen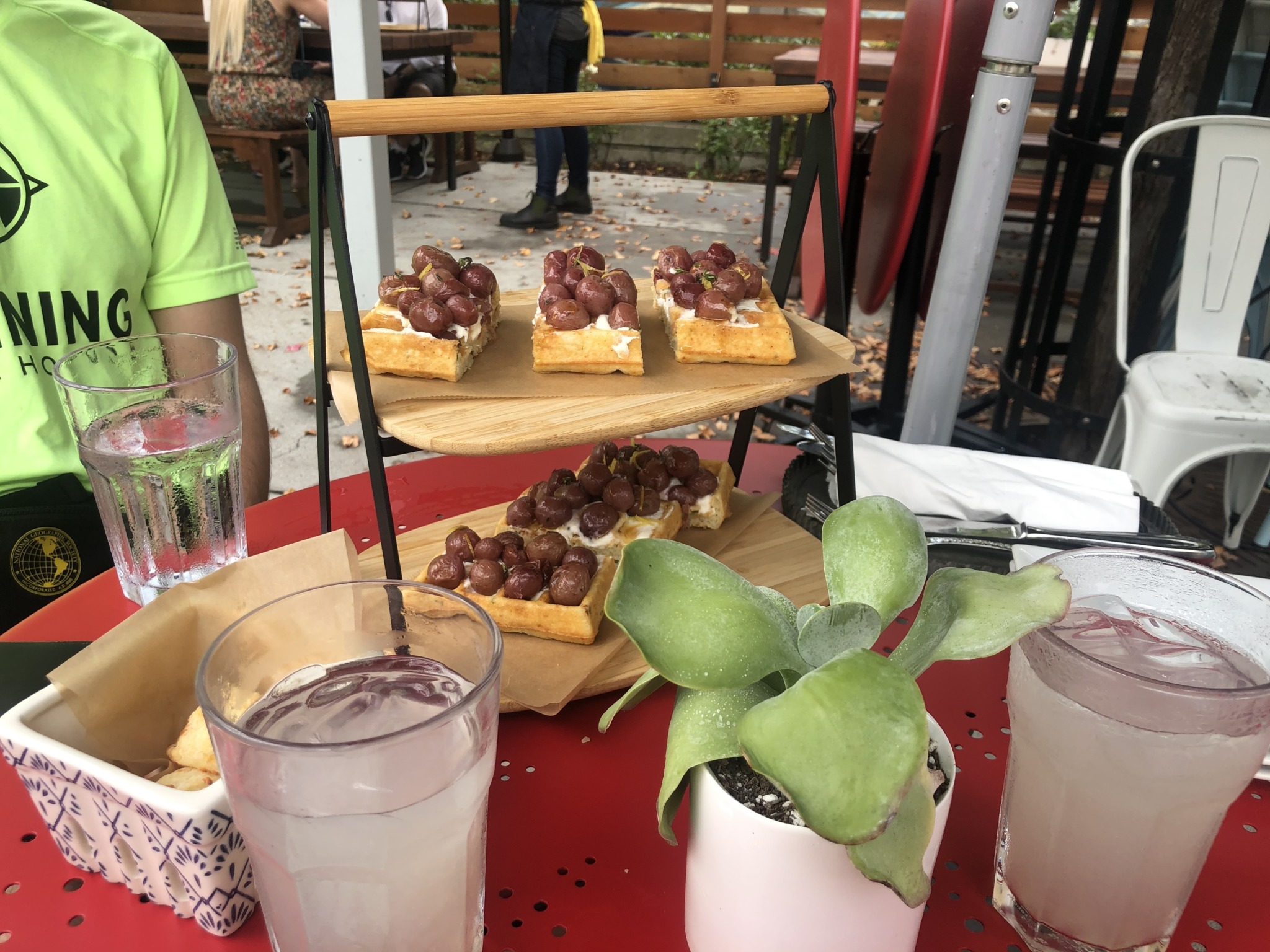 A little cafe that just opened in August, Mise En Place Kitchen serves breakfast, brunch and pastries at the heart of downtown. The beautiful outdoor patio, a team of lovely cooks and servers and a weekly happy hour create a welcoming cafe for everyone to enjoy. Mise En Place Kitchen staff cautiously follows guidelines to ensure that their customers are healthy and happy when arriving at the café. Give this family-owned business some love and stop on by!
8 a.m. Eat Breakfast @ Berkeley Social Club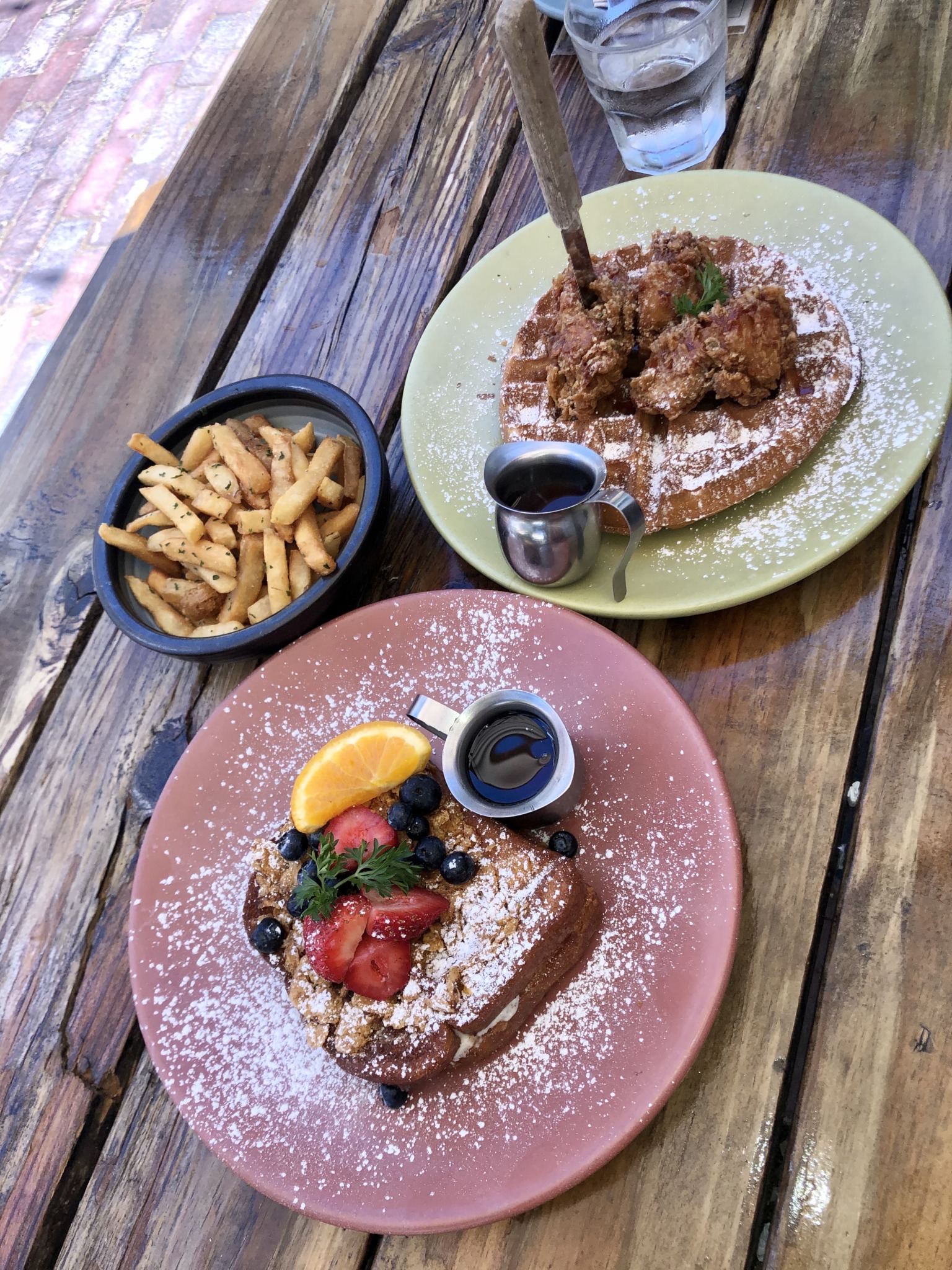 Who says you have to wait a couple of hours before breakfast? Coffee and pastries might not be enough to fill you up in the morning but Berkeley Social Club will give you that satisfaction. Items on the menu include strawberry avocado toast and pajun pancakes. Where Korean food and American food collide, Berkeley Social Club is home to great portions, food and social-distanced seating.
9 a.m. Purchase Local Food @ Berkeley Farmers' Market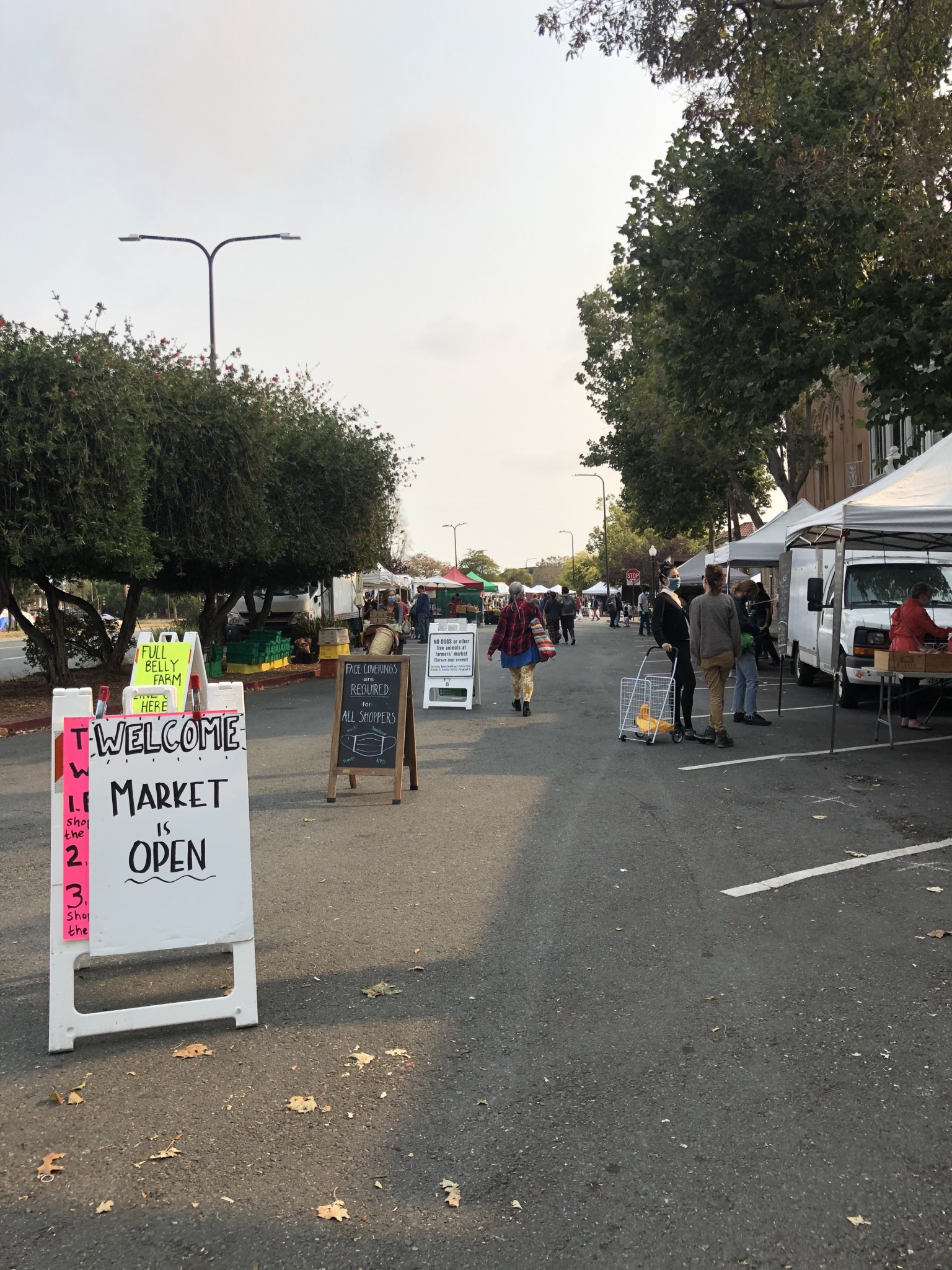 Support your local food community and go to the Berkeley Farmers' Market. Hosted three days a week at three different locations, vendors come out and sell fresh, locally grown fruits, vegetables, meat, apple cider and so much more. Sustainable living begins with supporting farmers' markets which heavily benefits farmers, customers and the environment.
10 a.m. Take a Trip to Elmwood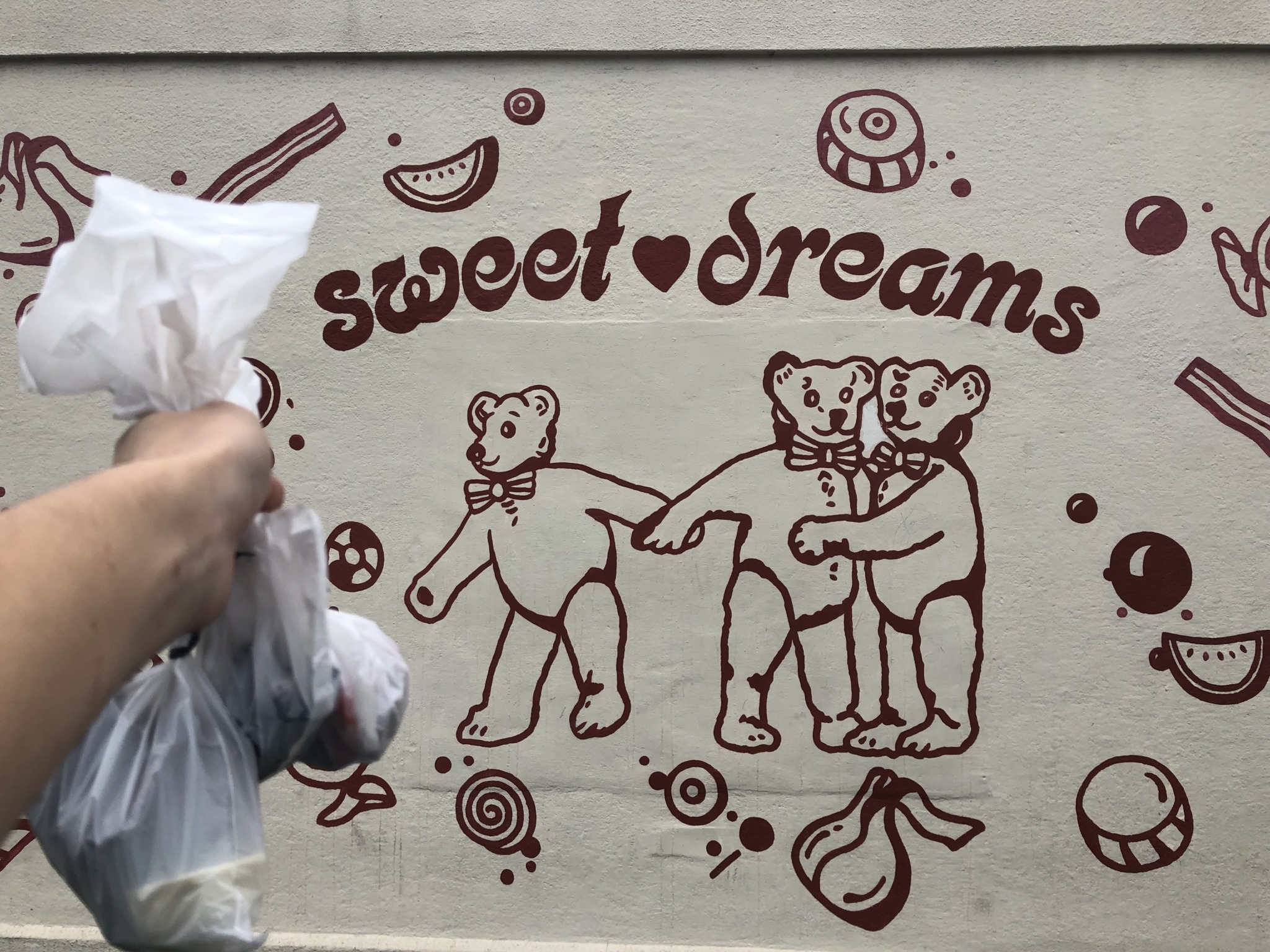 Elmwood is a neighborhood in Alameda county (an approximate 10-minute bus ride from Berkeley) filled with lovely little shops, cafes, restaurants and beautiful scenery. "I love to wander amid Elmwood cafes, bookstores and other miscellanies to find the pulse of this great city. Often, after I grab takeout, I head over to Willard Park to eat while watching the sunset," Eric Rogers, a sophomore at UC Berkeley said. Elmwood creates a great getaway for every Berkley student.
11 a.m. Vintage Shopping @ The So-So Market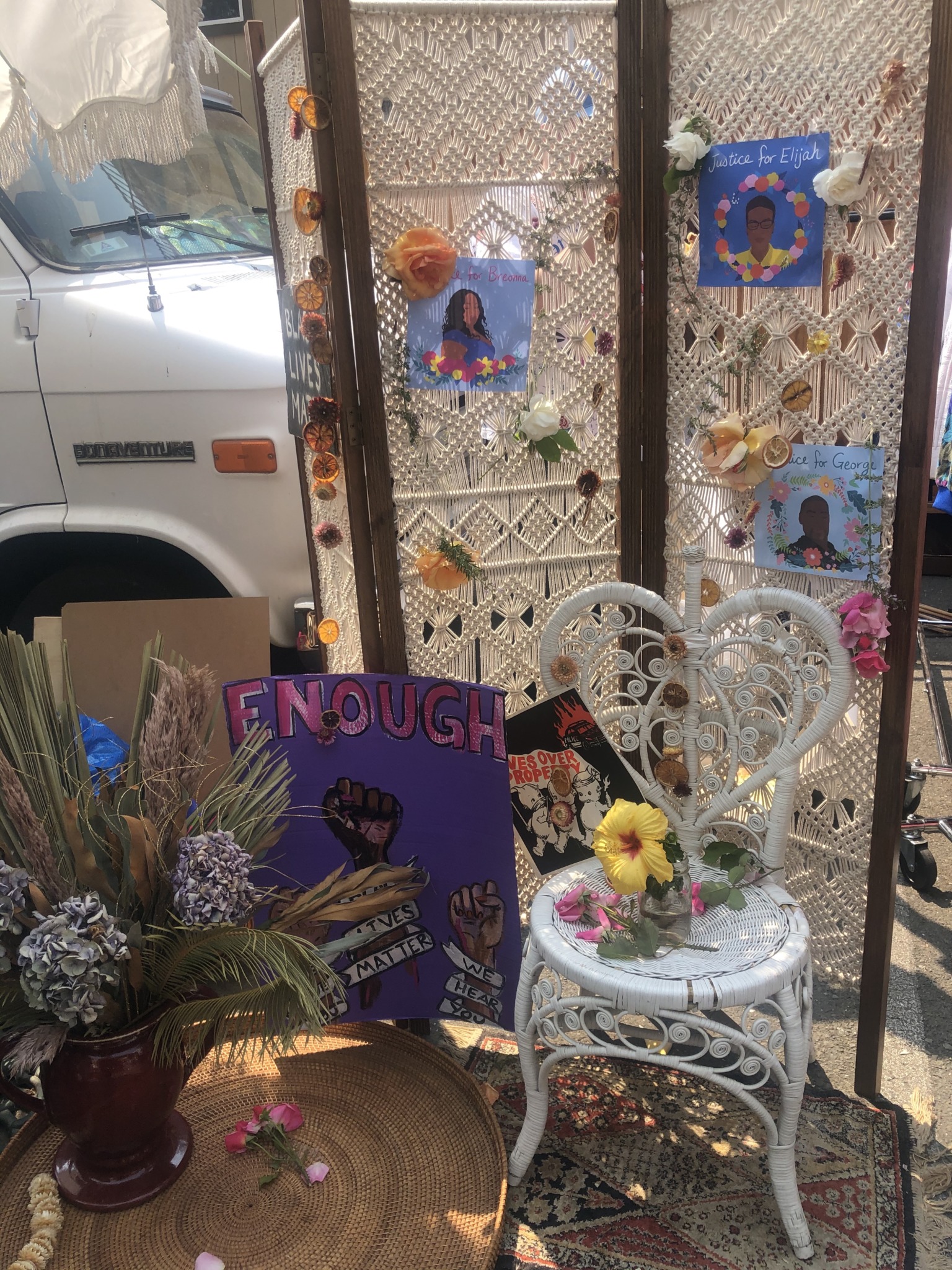 The So-So Market is an outdoor market created by Indigo Vintage Cooperative to bring local vendors and shoppers together in a safe and trendy fashion. They sell gently used and new clothing as well as handmade goods. "The So-So Market is a great way to support local businesses during the pandemic. Grab your social bubble, wear a mask and head on over to shop over 50 local artists and vintage vendors," Mel Willis, founder of So-So Market said. Indigo Vintage Cooperative created this alternative in response to the pandemic's unpredictable plans: a place for people to enjoy shopping and talking with vendors.
12 p.m. Lunch @ Super Duper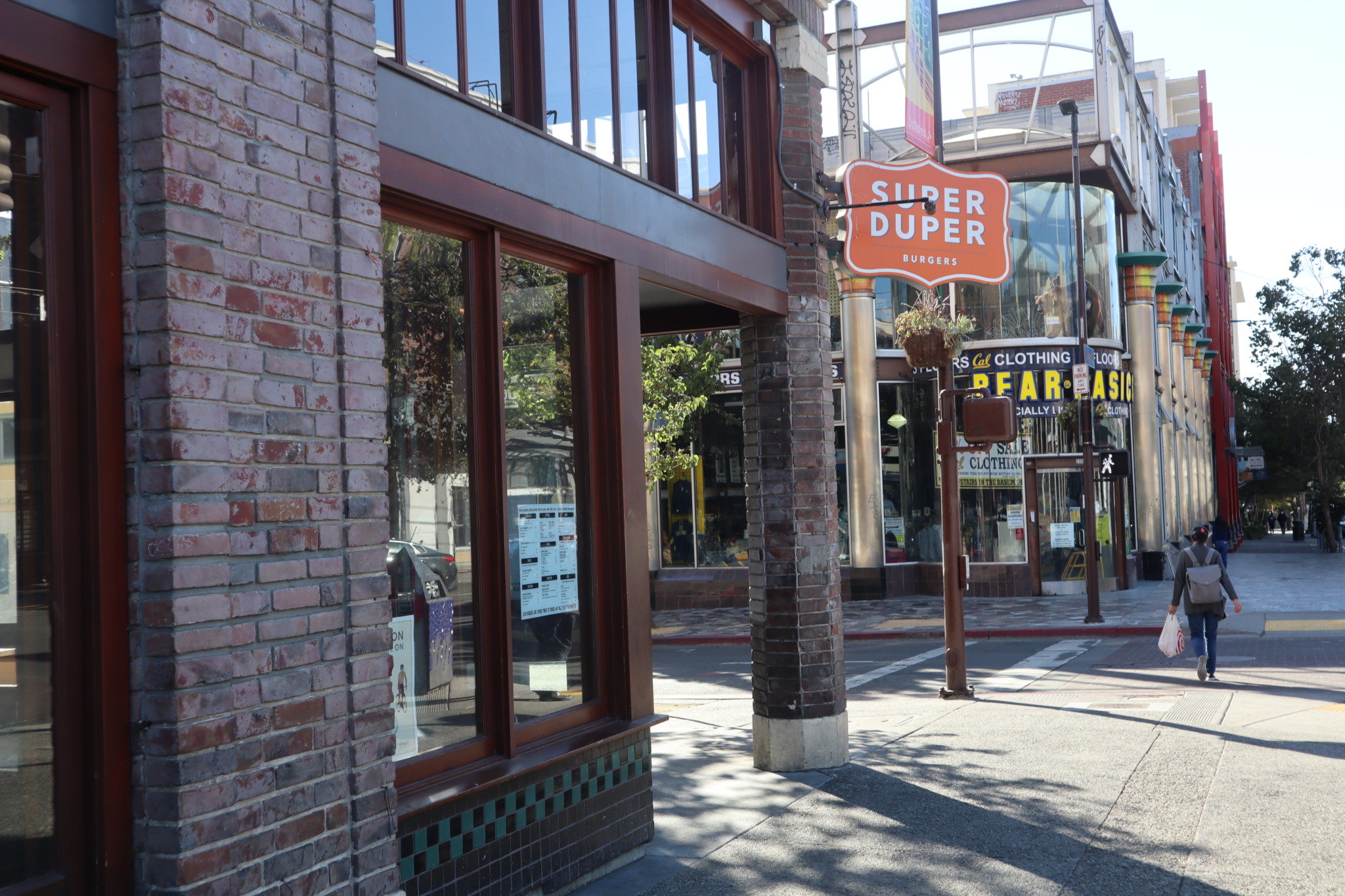 Super Duper Burgers serves the best burgers in town. While their whole menu is to die for, their veggie burger in particular—with an organic patty, cucumbers and their Super Sauce paired with soft-serve ice cream—equals *chef's kiss*. Super Duper's precautions against COVID-19 ensures that customers are wearing masks and sanitizing everything every so often, creating a safe environment to order for delivery. Grab a quick bite before the fun-filled day ahead!
1 p.m. Vinyl Shopping @ Amoeba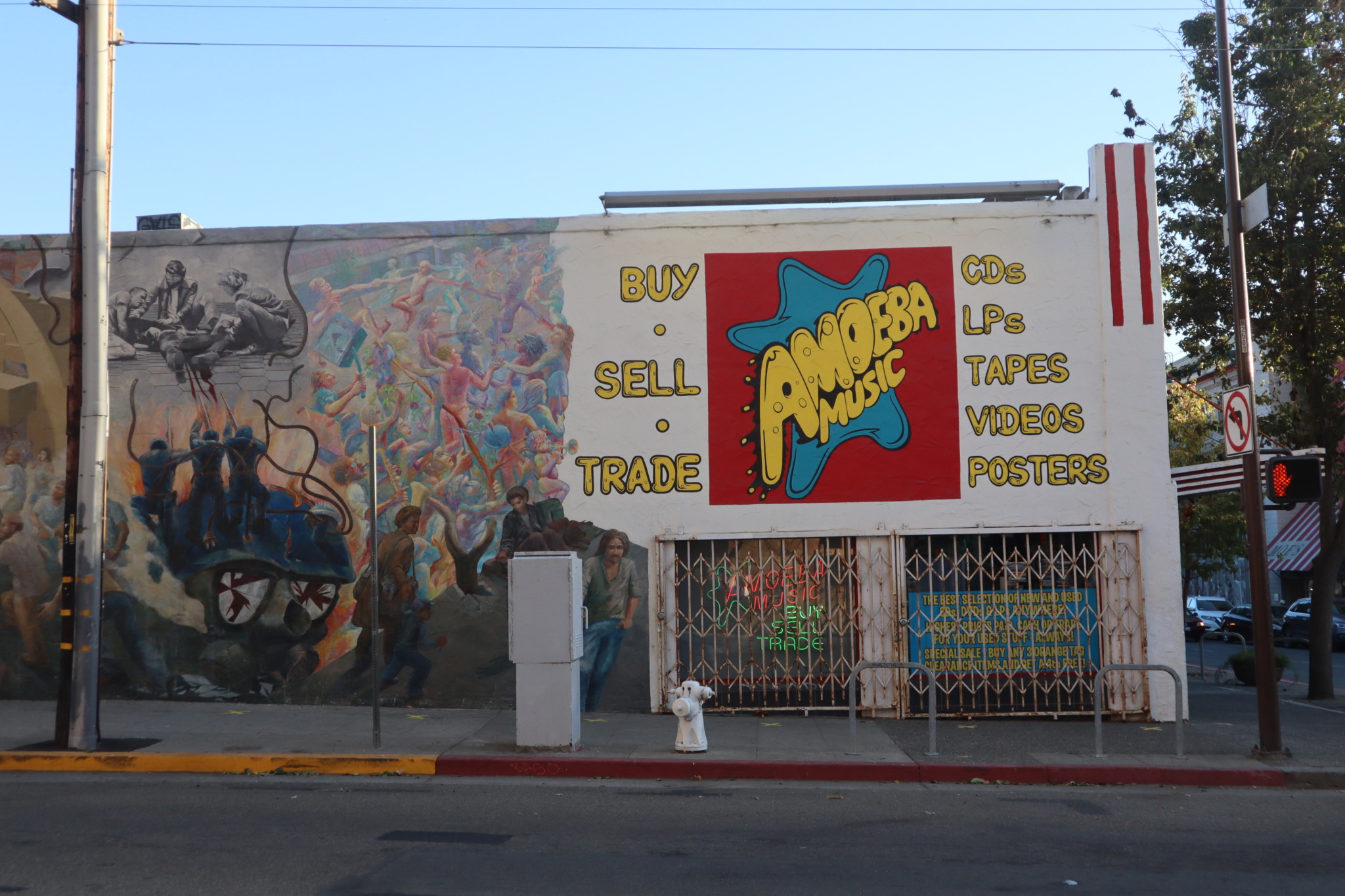 Amoeba just reopened this month (with great safety precautions and temporary store hours) to ensure music lovers a happy experience while flipping through records in peace. Some locals describe the music store as original and unique, filled with indescribable energy surpassing their competitors. Others describe Amoeba as a heaven of all genres of music. Needless to say, Amoeba shares Berkeley's light for its community.
2 p.m. Hang Out @ Memorial Glade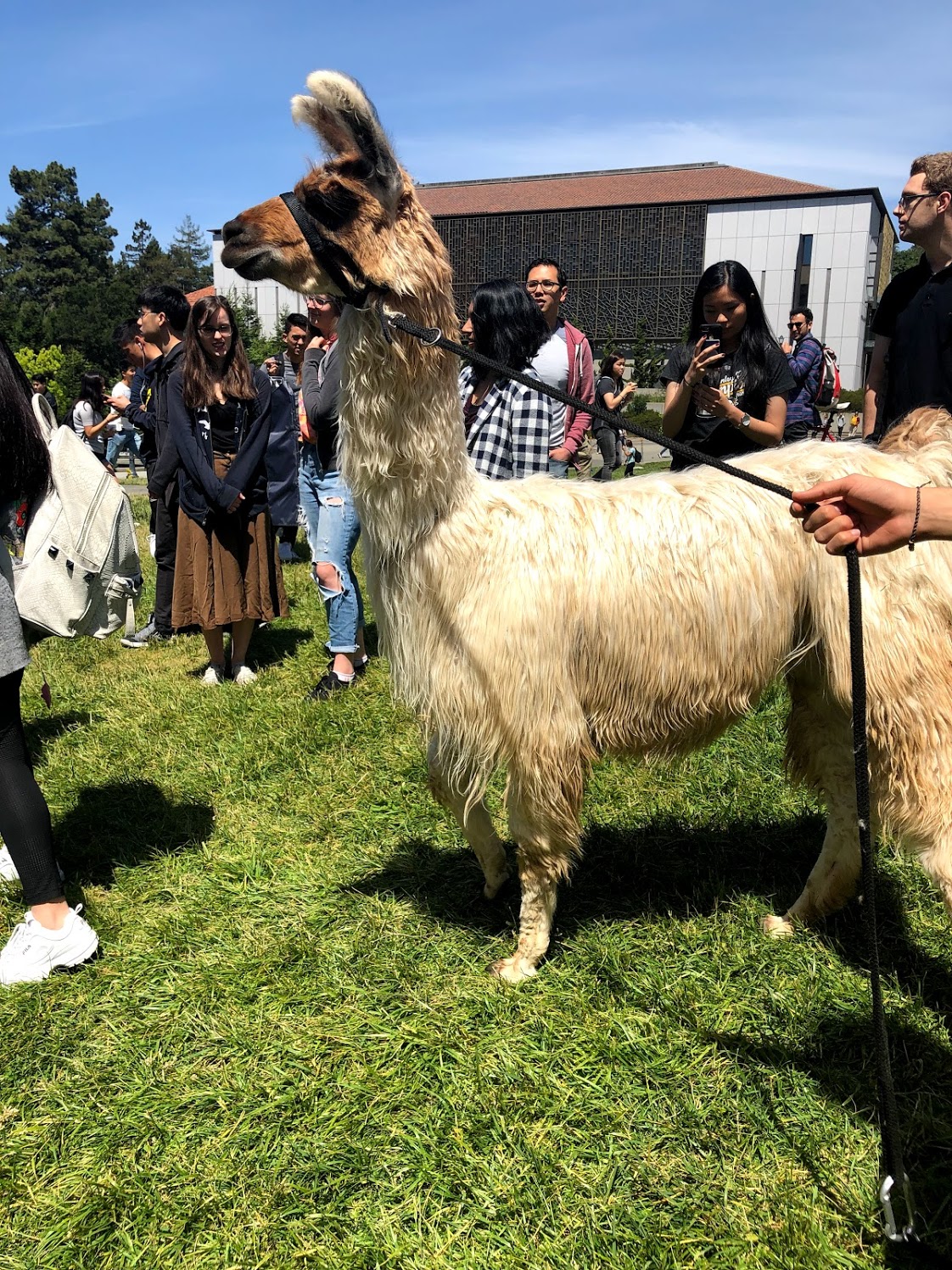 The cool kids call UC Berkeley's wide-open space in front of the University library the Glade. Students come here to catch up with their friends, play sports, read a good book and stare in awe at the buildings surrounding themselves. A chill place to groove and a peaceful place to hammock, the Glade has it all. Fond memories in every student's hearts reside here–from cool concerts and de-stress llama events to SUPERB (the entertainment club) hosting a movie night, The Glade is a place where students can stay for hours to forget about their responsibilities.
3 p.m. Buy Every Single Book from Moe's Bookstore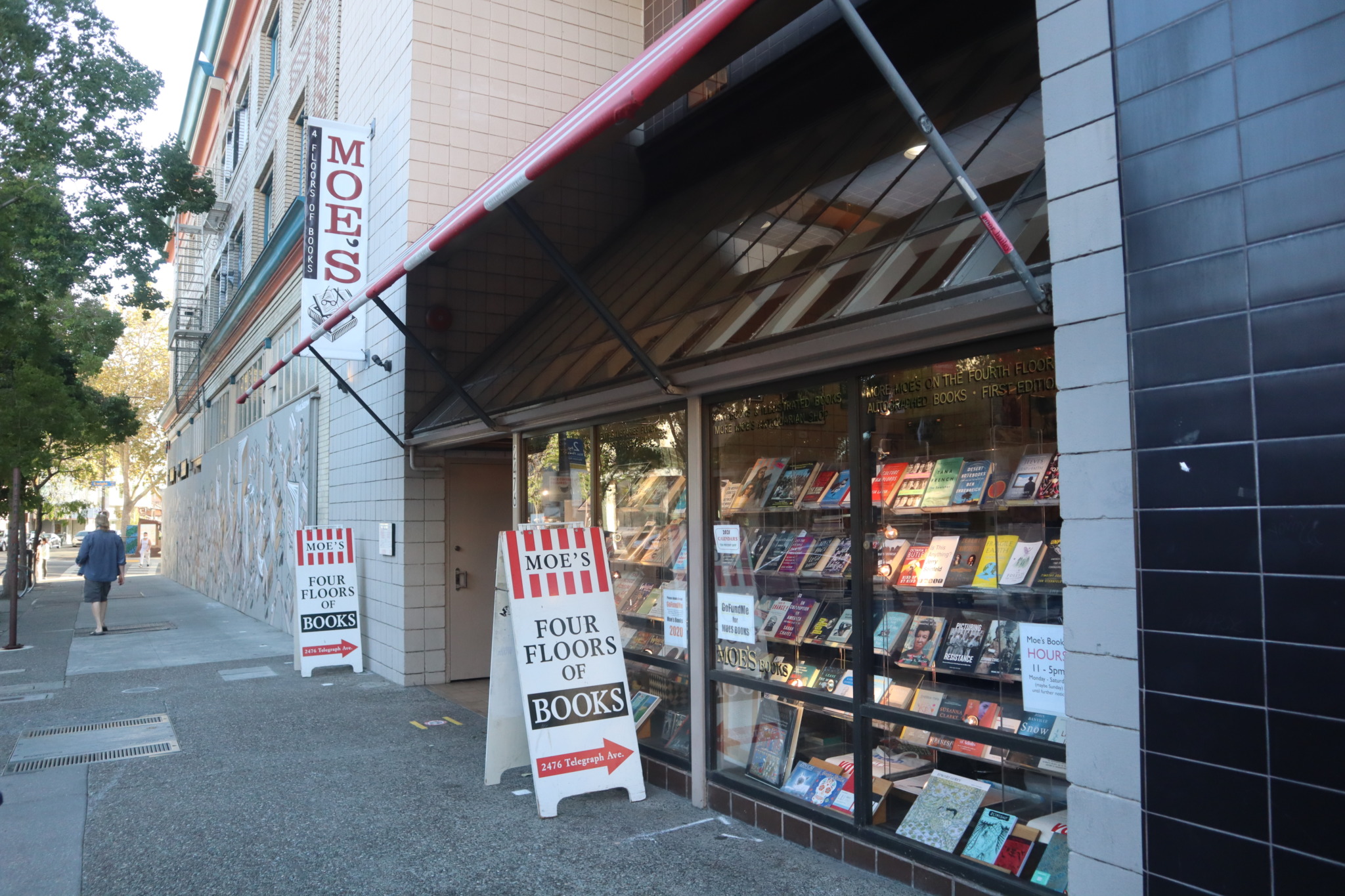 Locals are fortunate that Moe's Books, which has been open in Berkeley since 1959, provides thousands of used and new titles, helping revolutionize growth within our community. Simple sanitation and masks are vital upon entering to help support this local business while spending various hours finding different homes among books. Moe's Books deserves the highest praise because everyone appreciates the memories the store has given them.
4 p.m. Become a Board Game Master @ Games of Berkeley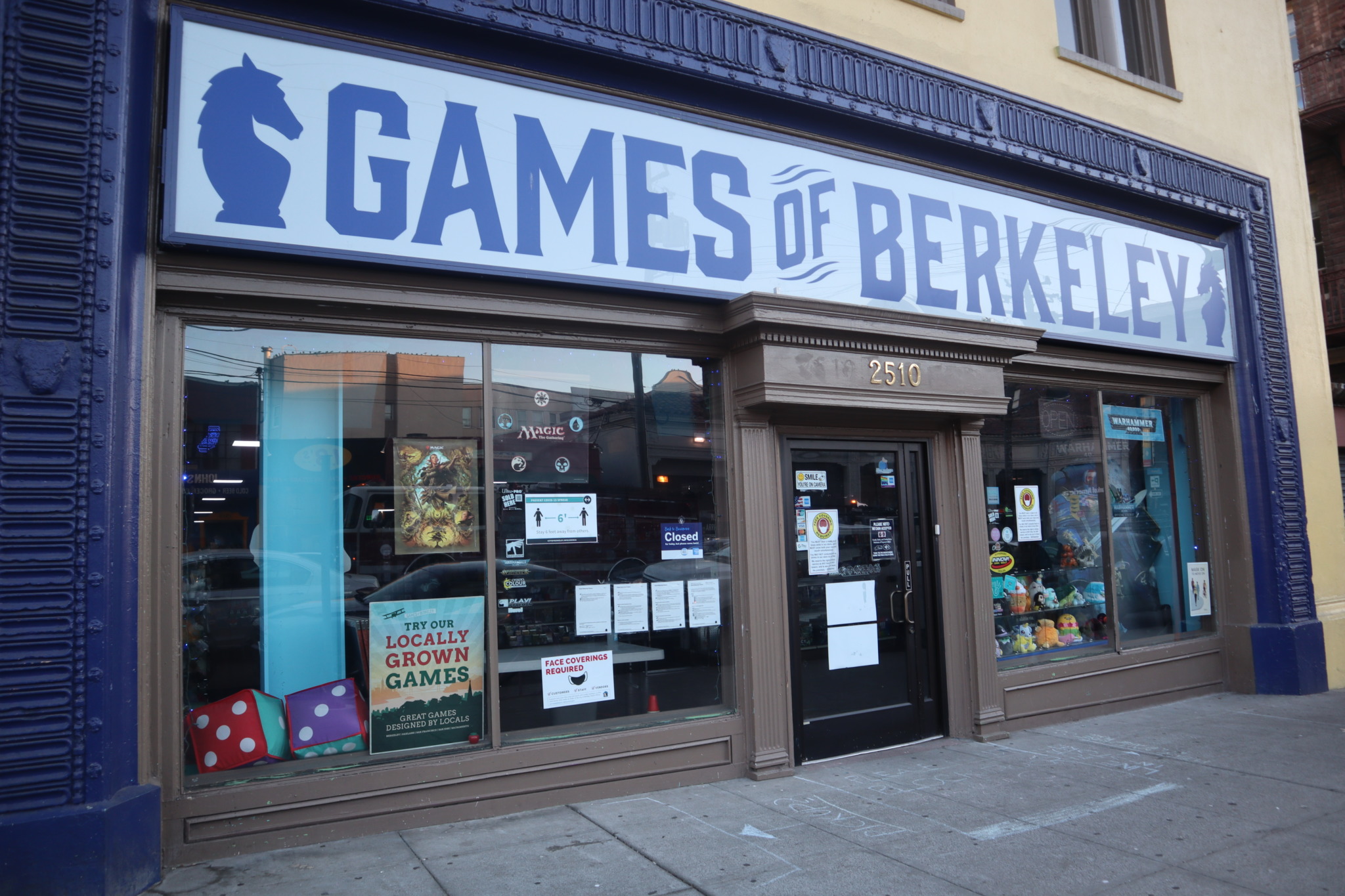 Games of Berkeley opens the doors to the boundless board game world. There are hundreds of different and unique titles that most people have probably never heard of, creating a wonderful place to get lost in. The owners strictly make sure everyone always wears a mask and sanitizes frequently upon entering their doors. Seriously, if you want to be the next game night host through Zoom, you've come to the right place.
5 p.m. Buy Art Supplies @ Artist & Craftsman Supply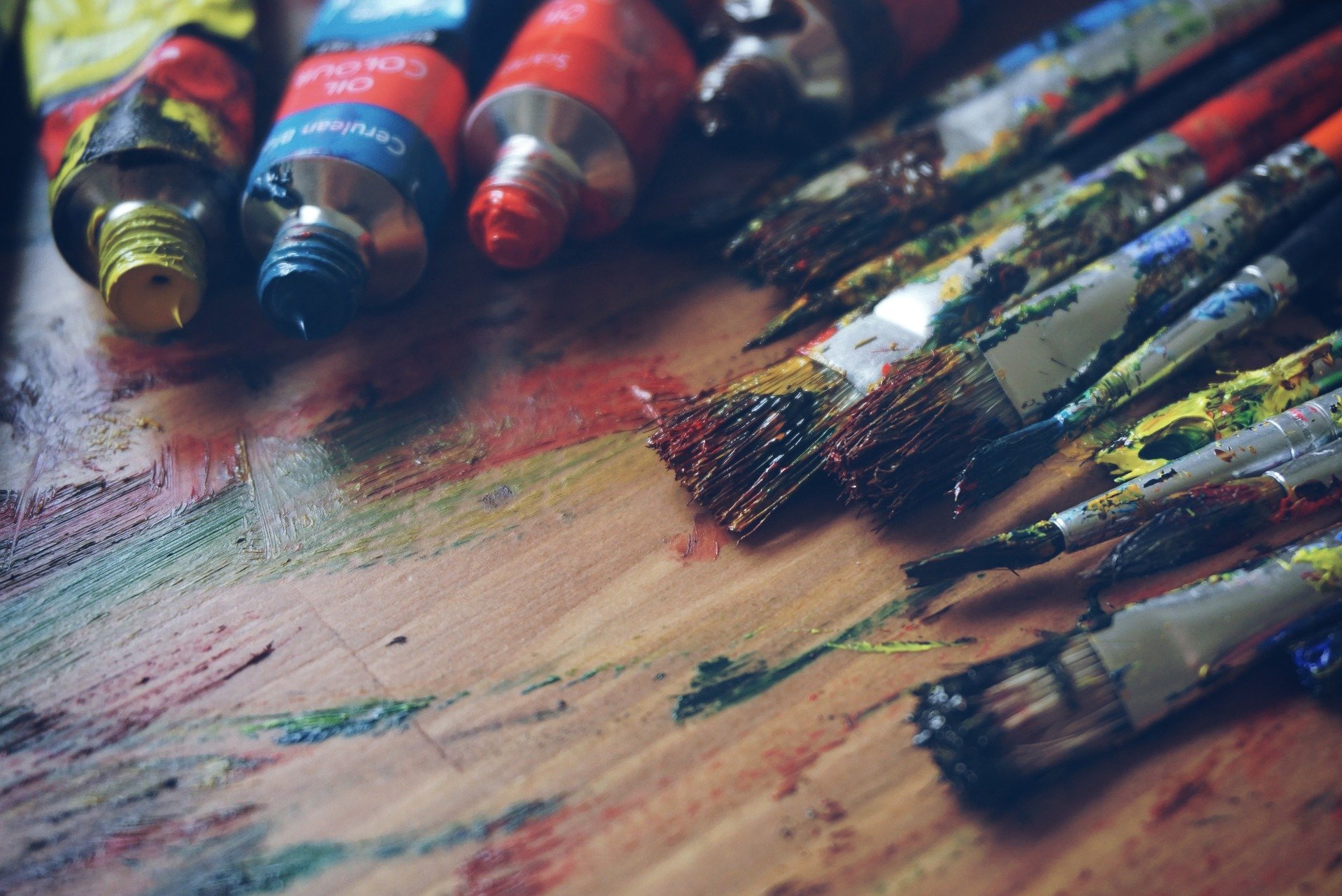 Bob Ross painting anyone? A cute little gem on Shattuck Avenue, this art store is filled with high-quality art supplies, toys and knickknacks. Their vast inventory will make you want to try every kind of art project. If you ask the sales staff for any recommendations or advice, they're extremely helpful. All in all, Artist & Craftsman Supply is an amazing safe haven for every artist. Also, 10% student discounts! Boo-Ya!
6 p.m. Pick Up Dinner @ the Musical Offering Café-Bistro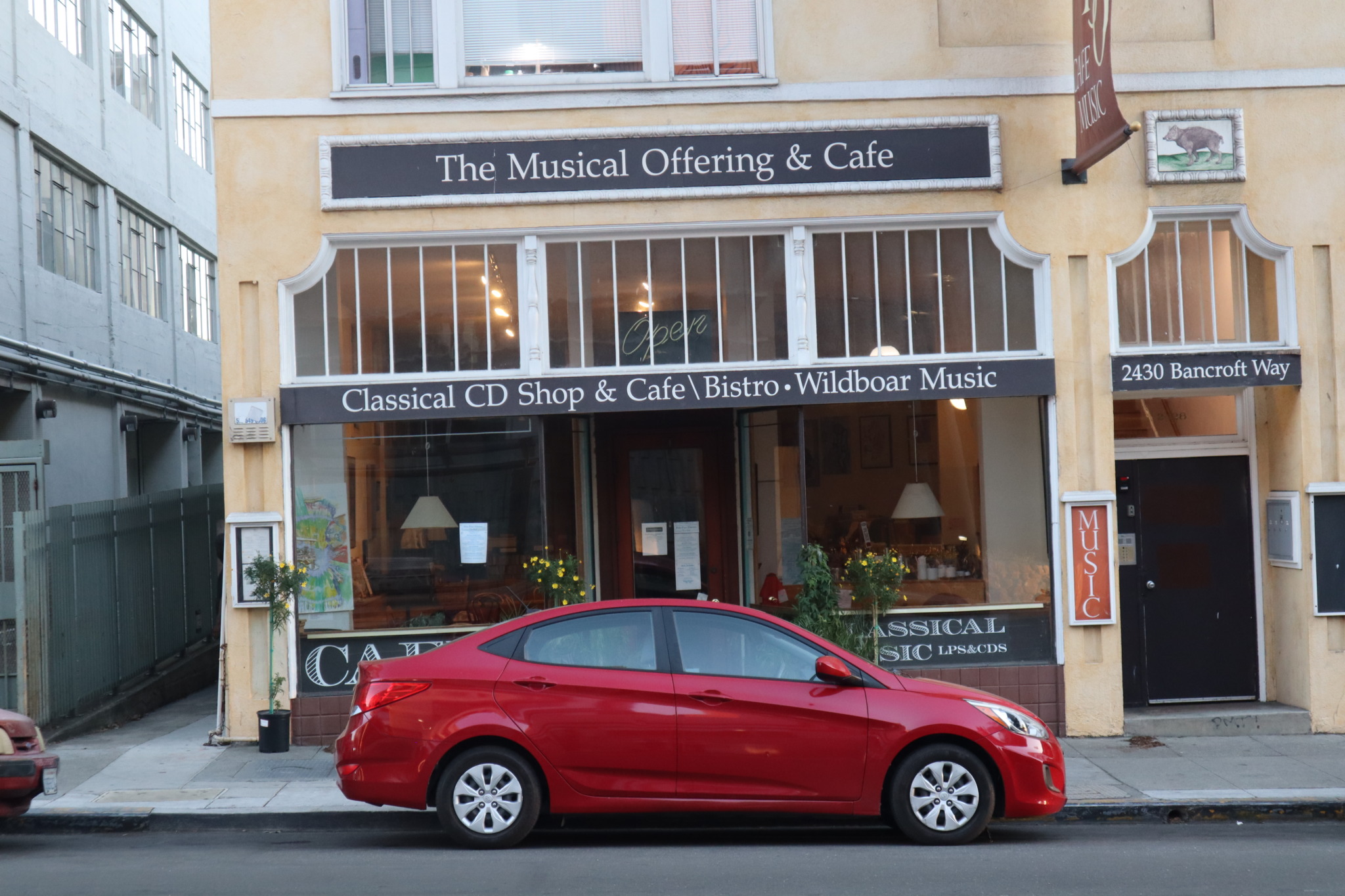 Located on Bancroft, the Musical Offering Cafe-Bistro has been a staple in Berkeley for 46 years. The historical transformation of Musical Offering Cafe from a classical-only record store in 1978 to a bookstore, record store and cafe in 1981 that has grown through years of dedication and service. "I went to the Musical Offering Cafe every Wednesday at 10 a.m. with my best friends in the last semester of college and they were the fondest memories I had of any Berkeley cafe during my time at UCB," Jennifer Li, 2019 graduate of UC Berkeley said. Please go support a business that needs our help during these challenging times by ordering the four-course Prix Fixe dinner to-go, donating to their GoFundMe or spreading the word!
7 p.m. Enjoy the Views @ Berkeley Marina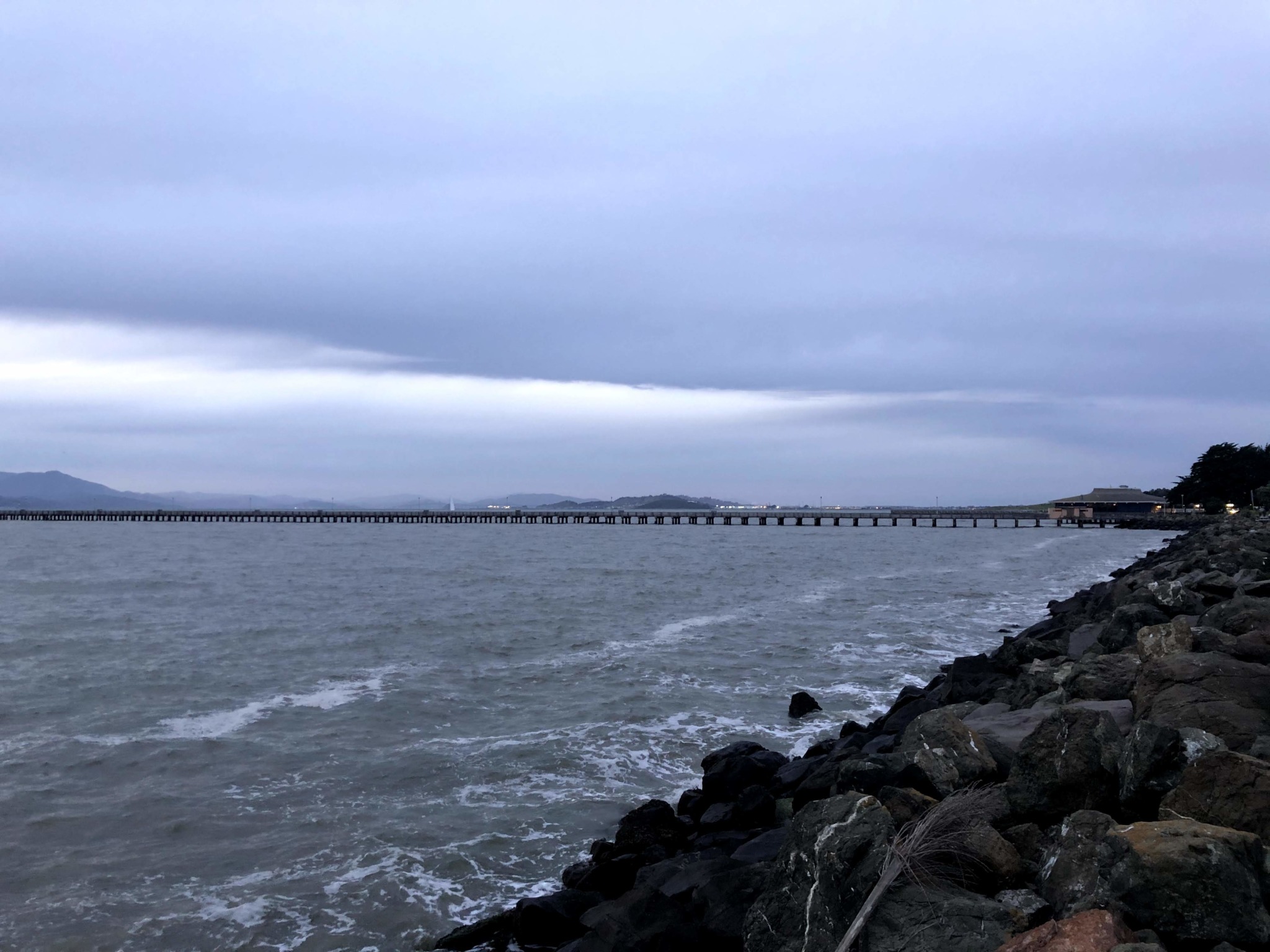 Berkeley Marina is an outdoor haven to enjoy the ocean, hiking, exploring and every outdoor activity. Berkeley Marina offers annual festivals and events when COVID-19 isn't around. It's one of the best places to catch the sunset, fish and your breath. The breathtaking views of the Bay area are to die for and there's ample amount of space to relax while practicing social distancing.
8 p.m. Attend a UC Berkeley Theater and Dance Performance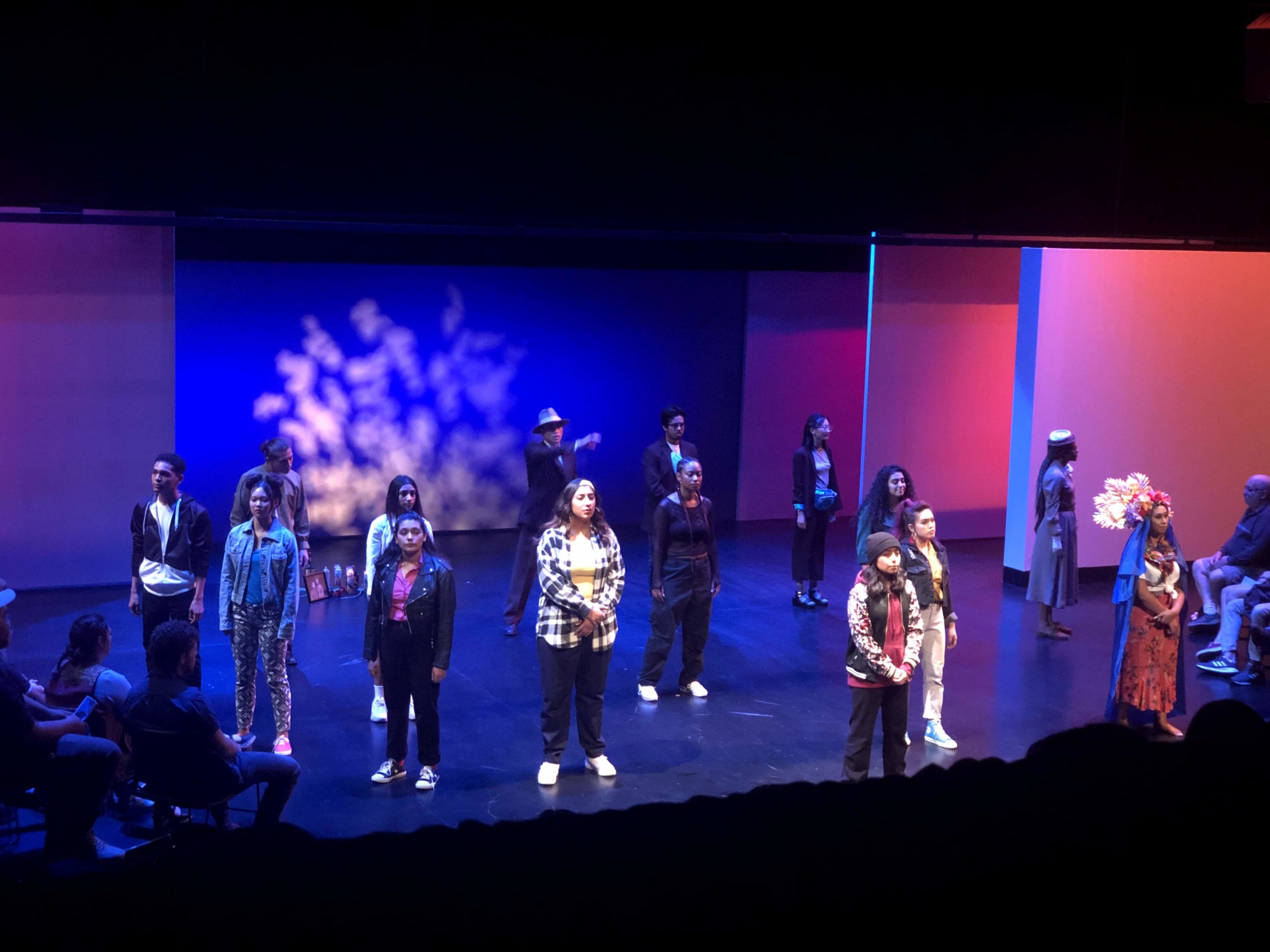 The Department of Theater, Dance and Performance Studies at UC Berkeley offers expressive students a platform to story-tell their personal, historic and revolutionary stories. "I love theatre because it can transport and inspire. Our show is a devised piece centered around the question of what it is like to be a student in 2020. It takes into account what students are enduring during these times such as COVID-19, DACA/immigration and the BLM movement," Geovany Calderon, a senior at UC Berkeley said. Go check out their virtual performances!
9 p.m. Attend a TEDxBerkeley Event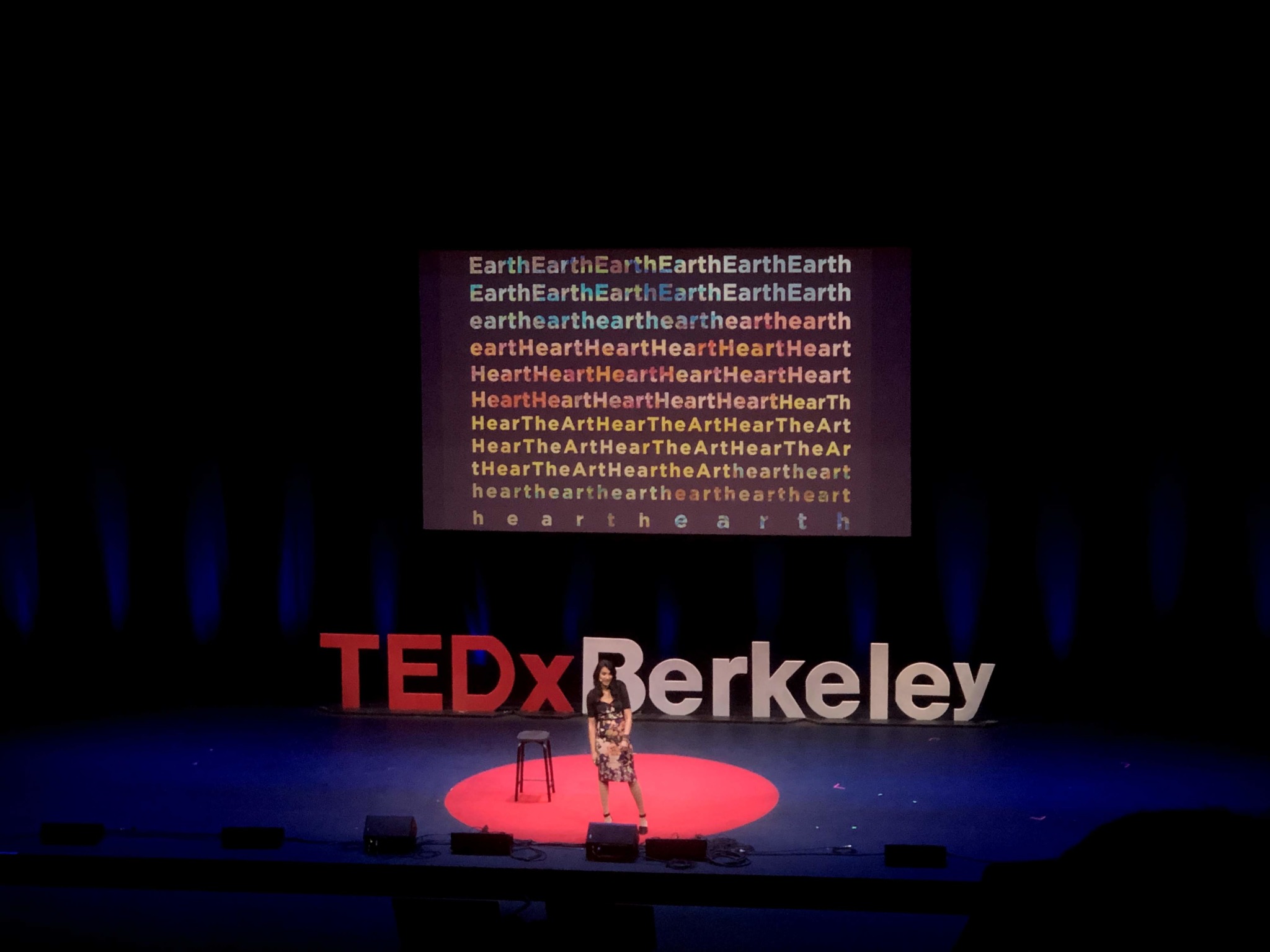 TEDx at Berkeley brings people together to share a TED-like experience every March. A group of students create a fantastic event with various speakers, cool t-shirts and a sweet after-party afterwards. "TEDxBerkeley has probably been the most welcoming and tight-knit group I've ever belonged to on campus. Regardless of COVID, we're committed to having as good an event as possible," Felipe Cuellar, a senior at UC Berkeley said. Go check out their upcoming virtual event, free for all attendees, with an optional donation fee for the club and other organizations.
10 p.m. Drink Boba and Eat Snacks @ Sweetheart Café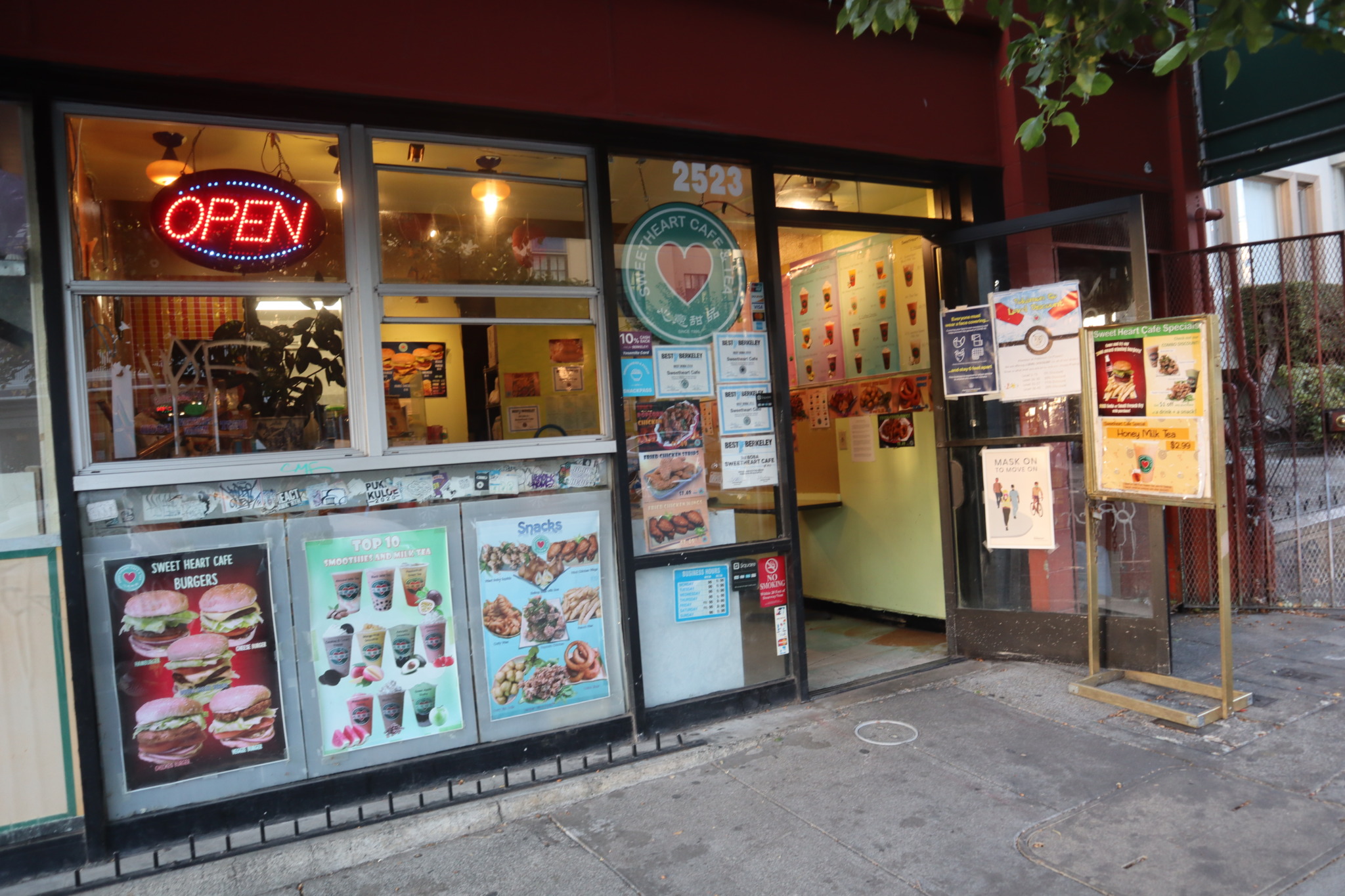 Did you know that Sweetheart Café was founded in 1996 and was the first Bubble Milk Tea cafe in the East Bay? A staple for students found on Durant Avenue, Sweetheart café curates a tasty menu and delightful customer service. For all tea, boba tea and popcorn chicken lovers, Sweetheart Café closes at 2 a.m. every day so make sure to stop on by. P.S. You show off your Pokémon Go Level for a discount.
11 p.m. Eat Frozen Yogurt @ Yogurt Park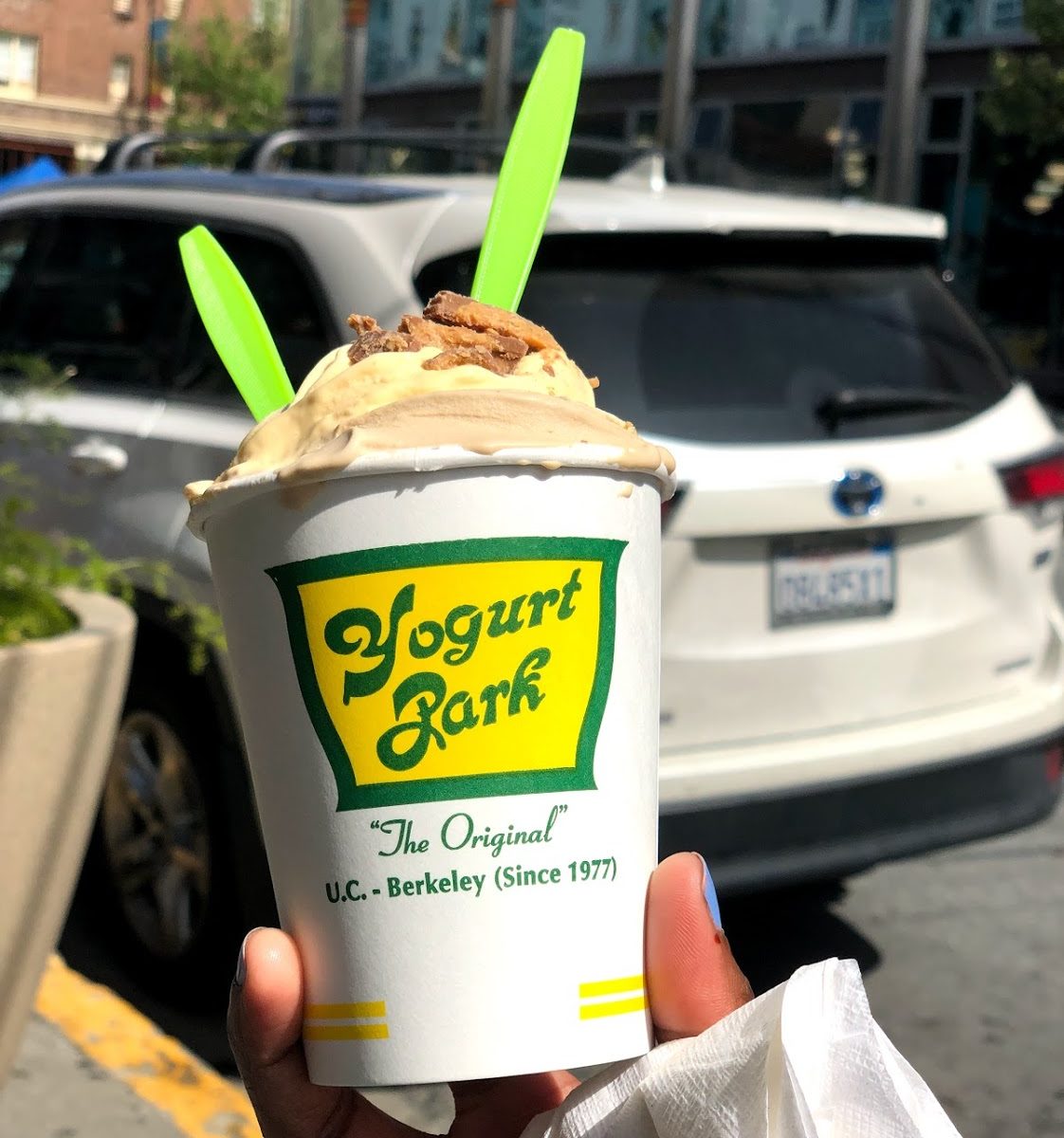 A cute little yogurt shop that everyone knows and loves, Yogurt Park has incredible frozen yogurt with ever-changing flavors daily such as Cookies & Cream, Banana Chocolate, Pomegranate Raspberry Tart and so much more. Their portions are fulfilling and there are a variety of toppings. The students who work there are also lovely.
12 a.m. Pick Up Taco Bell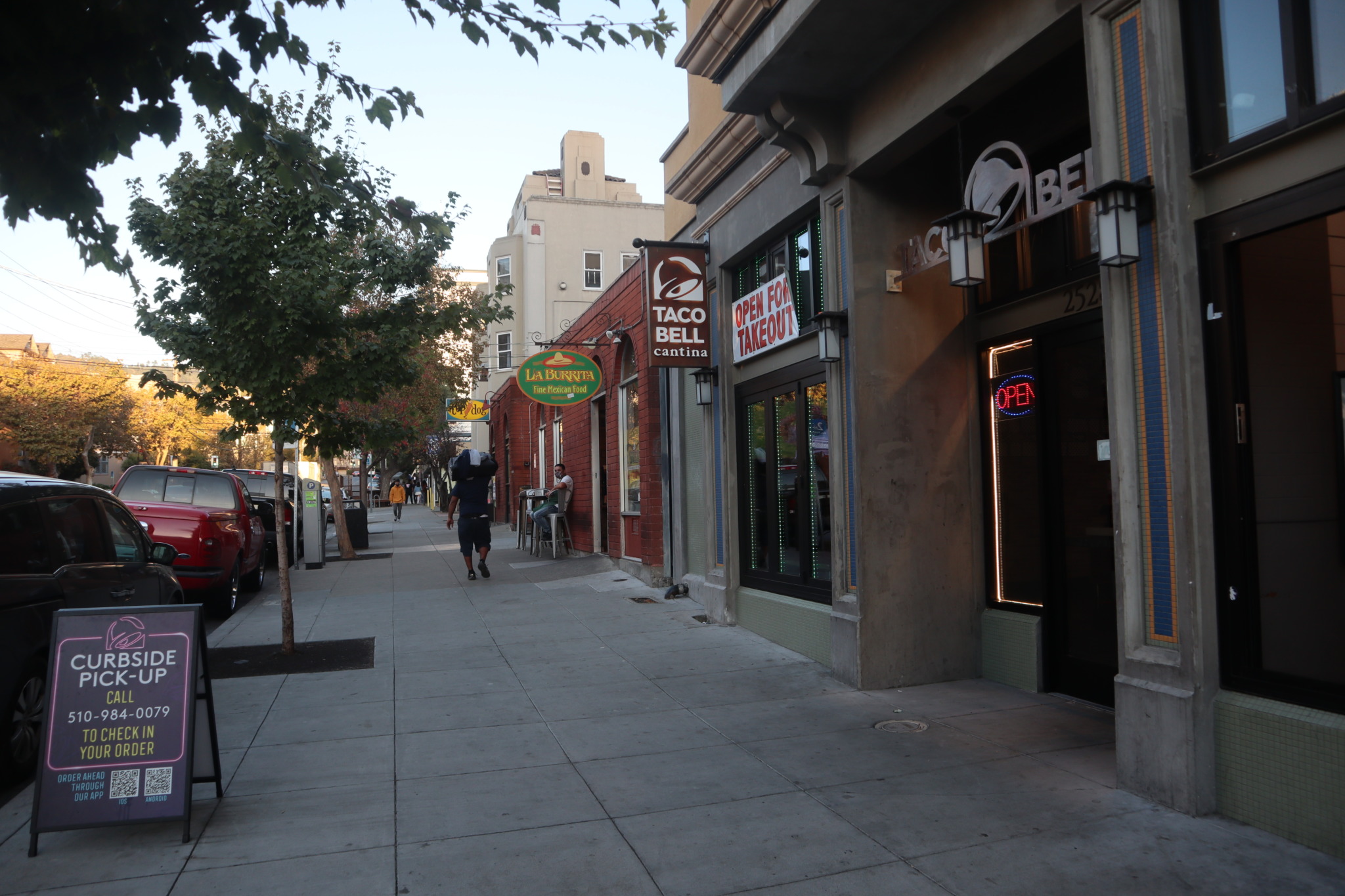 A tradition for Berkeley students, Taco Bell at Durant Avenue reopened to fulfill your midnight runs. We all share experiences of going to Taco Bell and eating dozens of tacos and burritos while feeling ashamed about it afterward. Make sure to pick up some food to satisfy your needs with Taco Bell's quick service. After all, you are going to need a boost for the night ahead.
1 a.m. Lo-fi Study Time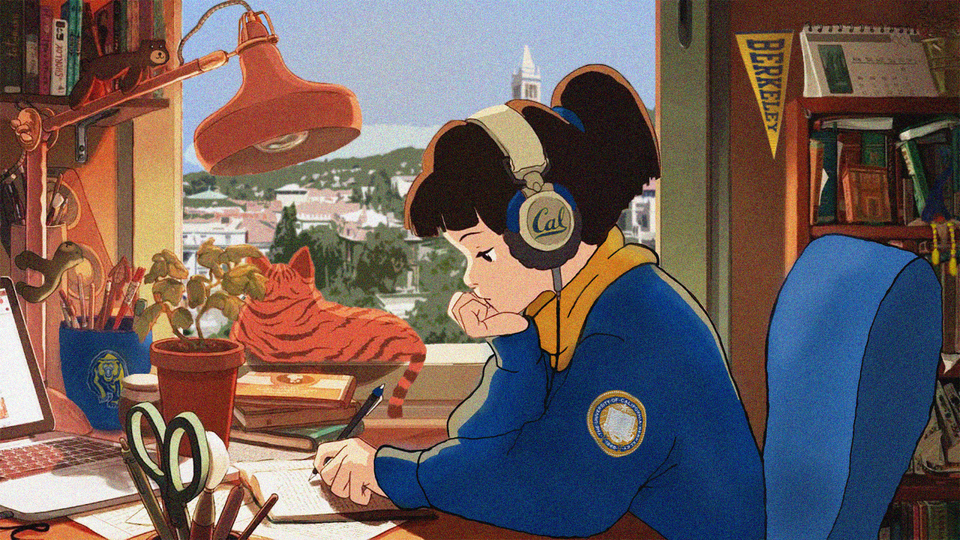 Most students agree that their productivity peaks while studying late at night. The day can be filled with many other responsibilities like work, classes, internships and a variety of distractions. "Lo-fi playlists and streams have been an integral part of my Berkeley experience by helping me study and relax, especially this semester. Realizing that, I took an afternoon to design a graphic combining those two elements," Jason, a sophomore at UC Berkeley said. Jamming to lo-fi music helps students keep focus while studying and doing assignments.
2 a.m. Scroll through Berkeley Facebook Pages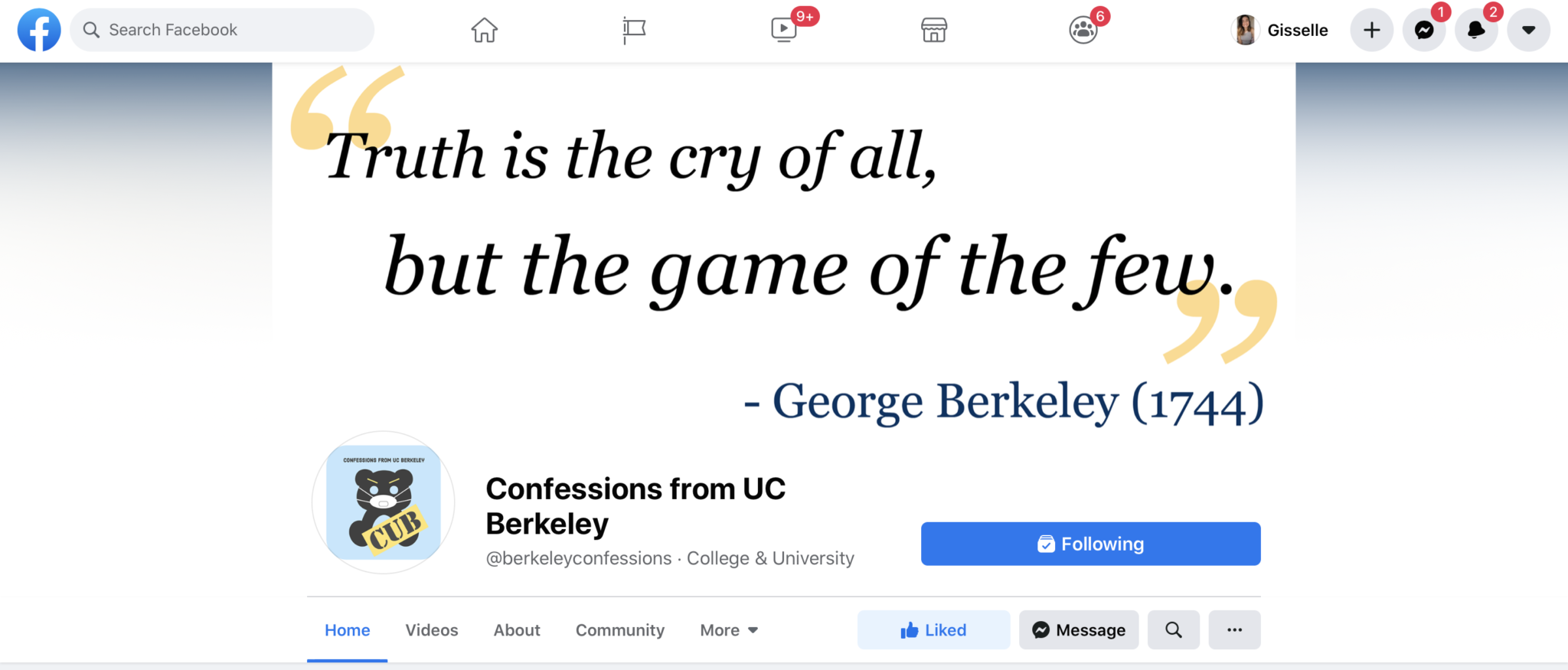 The "Confessions of UC Berkeley" and "Overheard at UC Berkeley" Facebook pages are known for their absurdity and blunt honesty. Filled with the maniac thoughts and feelings college students can have during some of the best years of their lives. Scrolling through and reading these pages provide the meme-y aesthetic that we all need in our lives, especially at 2 a.m.
3 a.m. Learn a New Skill with YouTube Videos
Does anyone remember the O.G. YouTube days of Smosh and Tyler Oakley? YouTube is a platform that lets creators produce videos that they believe others would benefit from. There are millions of videos ranging from every kind of topic you can possibly imagine. For college students who are looking to not spend hundreds of dollars to try and learn new things, YouTube is the way to go, especially at 3 a.m. when there's not really anything else to do.
4 a.m. Scroll through r/Berkeley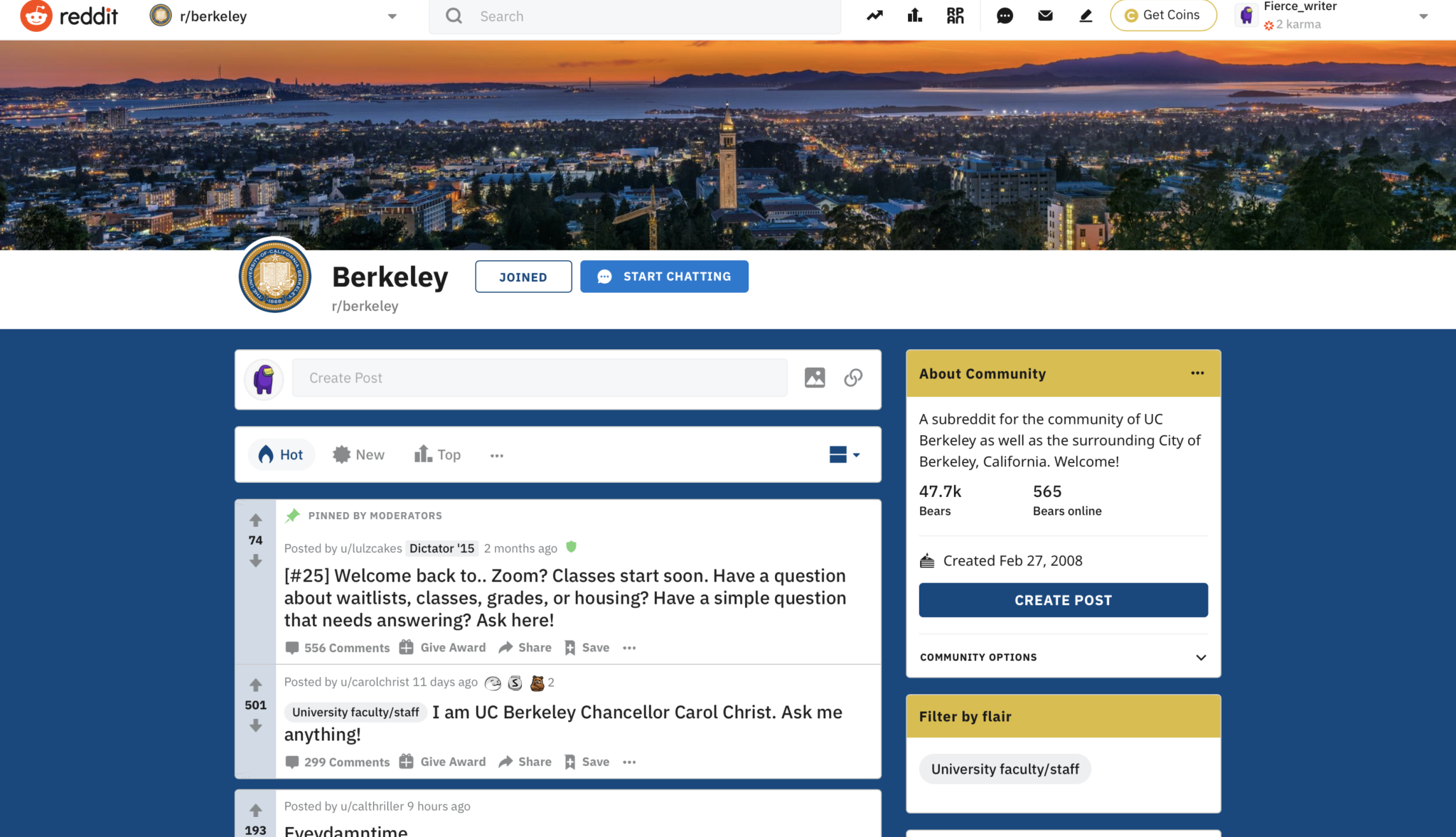 The only subreddit community for UC Berkeley and Berkeley in general. What else would Berkeley students possibly want to do instead of sleeping or studying for their classes? The subreddit has almost 50,000 bears who actively share memes, complain about how f–ked up the UC system is, ask advice and share news.
5 a.m. Reflect on Yourself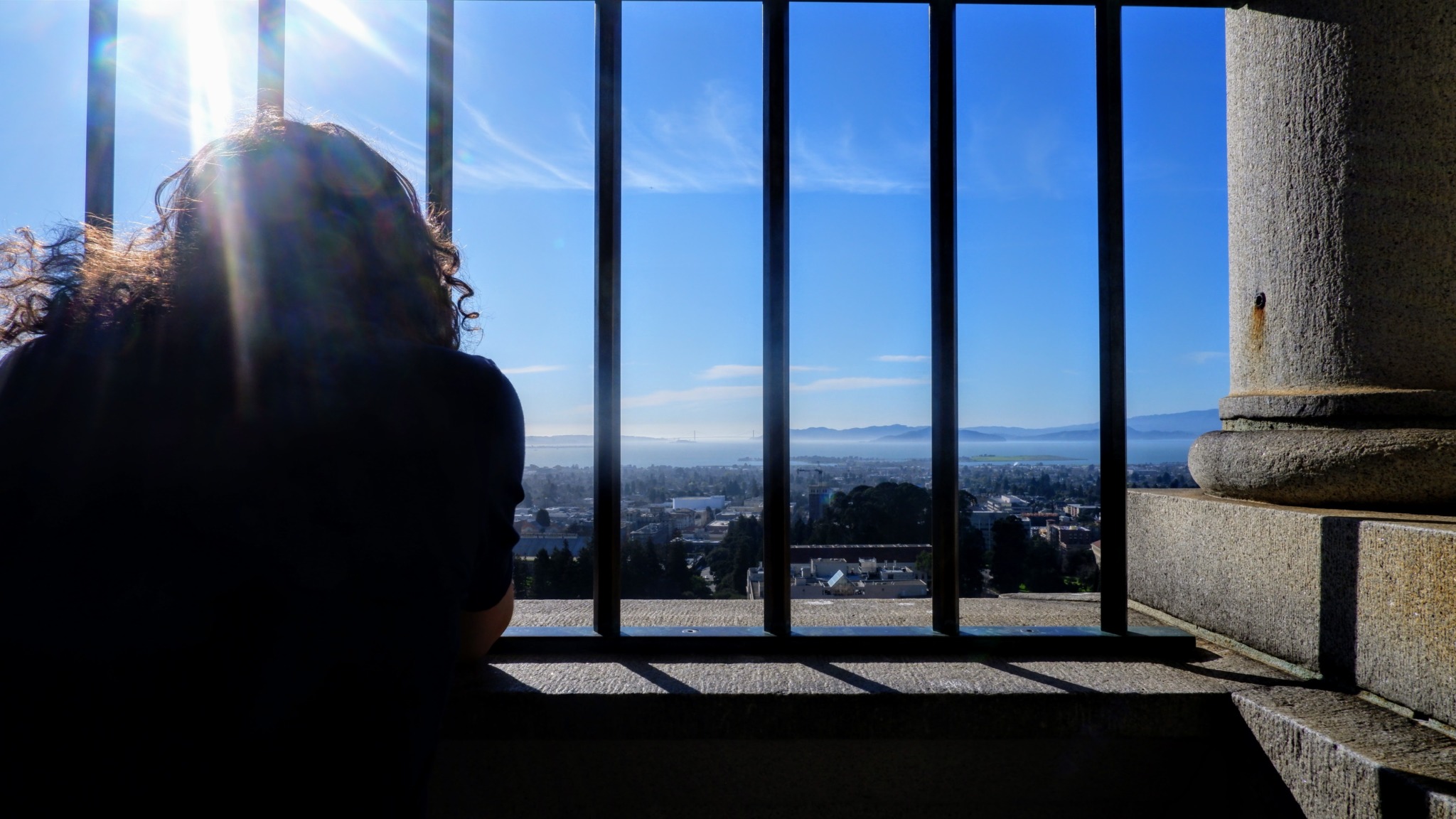 2020 has been a pretty difficult year with everything going on in the world. One positive about quarantine involves the ability to reflect on our aspirations and mental health. Taking the time to reevaluate can give you clarity in a world that isn't always clear. Additionally, making sure that you are investing time in self-care can help you strengthen your mind, body and character.