New York City. The cold weather in the winter, the orange of the fall and the pastels of spring. However, in the summertime, it can get sticky. But don't worry plenty of indoor activities await you to keep you cool. Forget about staying in your cold hotel room. You came to the Big Apple for a reason. Now get out there and explore.
Read on for 12 fun ways to spend New York City indoors.
1. Chill and Play at Bryant Park
Located in the heart of Manhattan, a park awaits your excitement. Bryant Park lies just outside the Times Square chaos. Inspired by a French classical style, it remains a hidden gem within New York as the perfect place to relax. "It was really relaxing and honestly so peaceful. My mom and I had a picnic there. It's so nice to have a park for people to get out of the city feel for people to just relax," University of Florida junior Sara Dastgerdi said. Throughout the week, classes involve large groups of people doing anything from yoga to fencing. If exercising doesn't work for you, walk down a tad farther to catch an accordion show. At Bryant Park, you can always find something to do. Once you enter the phase of deadly heat, head over to the Fever-Tree Porch and Bryant Park Grill and Café to borrow some air conditioning and grab a snack for the road.
2. Watch a Movie n' Chill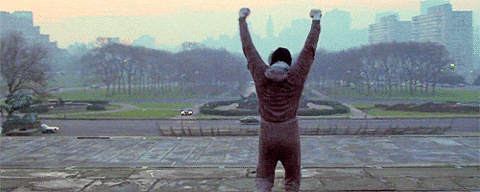 The Angelika Film Center (AFC) down in Soho not only contains beautiful architecture but presents the most classic movies. If you want to sit in a historic building, good news: the AFC opened in 1989. This unique theater plays an impressive and various mixture of films like "Rocky." The experience beats a classic AMC or Regal theater. Previously, the Angelika Film Center utilized as the set for a weekly TV series, "At the Angelika," distributed by IFC Films. The theater feels like a movie of its own. The historic atmosphere presents a dynamic surrounding where chilling with your friends at the theater takes a whole new level. You can even sneak a snack in old-timer booths before the movie.
3. Visit Comedy Cellar
Check out Comedy Cellar if the warm weather puts you down in the dumps. The shows typically start anywhere between 6:00 p.m. to 11:30 p.m. Comedians come and go but this cellar claims to show off the best comedians in the world like Marc Maron and Keith Robinson. "I'm a huge fan of standup comedy so I love going to different shows and open mic nights…. The cellar had a really different vibe from other comedy clubs I've been to," University of Florida junior Justine McClimont said. Why not step inside and listen to some stand-up comedy? If you act like one of those strange people who does not have a sense of humor, you can chill out to some live music instead.
4. Cat Cuddle Time
Meow, you walked in for a little treat. If you claim the title of a cat lover, Meow Parlour will fulfill your dreamland. The little café supplies delicious baked goods while you meet your future cat. The cats roam freely around the café, so you get the chance to meet every one of them. Instead of speed dating, try speed cat dating! The café creates a chill atmosphere to provide the most casual experience. For a good time, go grab a snack and meet a cat.
5. A Day of Feasting at Atera
Hype up your taste buds because this gift's a treat. New York City always supplies good food. Anywhere you go, you can't go wrong. However, when searching for adventure, a restaurant called Atera knows their way around a kitchen. They use fresh produce that brings your plate to life. The menu even changes depending on the season to assure freshness. The chefs and employees honor food as a poet honors nature and creativity. Here, Atera focuses on a universe of senses. The smells create a vibration in your nose that snaps your attention. I hope you didn't eat breakfast because a 20-course meal comes your way. At Atera, prepare to sample like never before.
6. Donut Day at Dough Donuts
https://www.instagram.com/p/CBEBleWHpJC/
Do not go to New York City without eating a New York City donut. Dough's satisfies every craving and texture you could ever desire. Made from a brioche-type dough, these handmade donuts are made with love. Unique flavors hit from every direction that forms their own personality like hibiscus, blueberry lemon, blood orange, Nutella and many more. "These donuts are the best! They are better than Krispy Kream," Massachusetts Institute of Technology junior Keith Lamp said. To make sure the donuts stay as fresh as possible, Dough's makes small batches throughout the day. However, we know that in New York City expectations get higher and higher. Now you can witness the experts making the donut. At Dough's, you can see the process and love.
7. Mix it Up at the New York Bartending School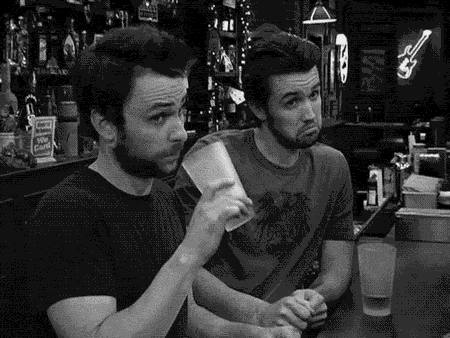 Knowing how to properly make a drink versus making a drink tell two different stories. Start the day right and familiarize yourself with the art of drinking. The New York Bartending School equips newbies with the proper bartending and mixology skills. Even if you think you know everything, you don't. All levels of experience can learn something from these professionals. Known for being the largest independent bartending school in the world, the New York Bartending School offers three different courses just for you. Put your college knowledge to rest and add bartending to your resume.
8. Learn how to make a French pastry at Mille-Feuille Bakery
We all come down with a sweet tooth once in a while. To avoid contemplating about paying for a sweet treat, take a class and create your own. At Mille-Feuille Bakery, located in Greenwich Village, they feed you delicious treats and teach you how to bake. Oliver Dessyn, a Paris trained pastry chef owns the bakery and trains curious customers. Obviously the most popular dessert remains the French macron and croissant. If you consider yourself a pro at the basics, check out the Millie-Feuille and éclair course.
9. Get Artsy at American Folk Art Museum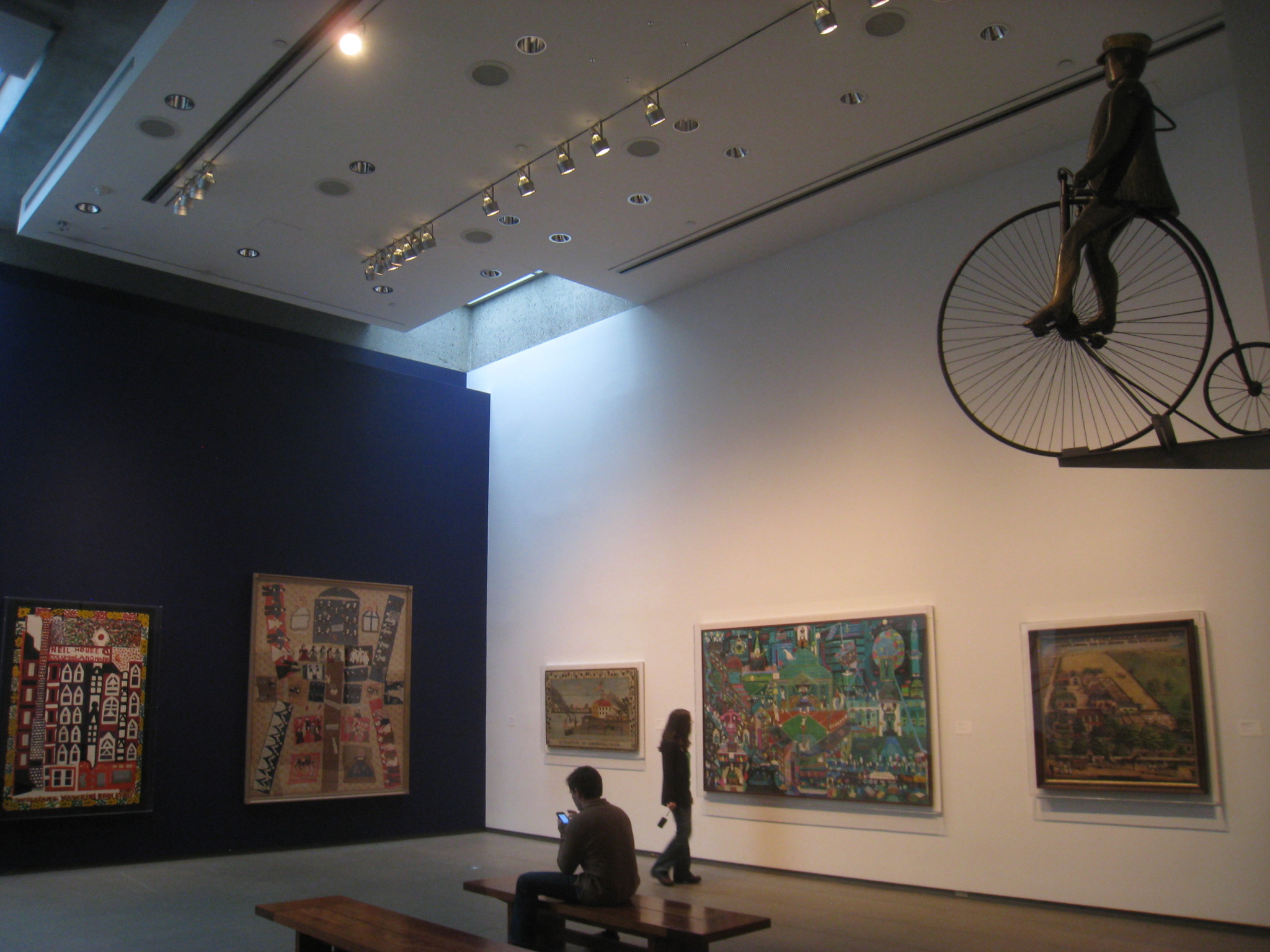 Grab your glasses, paintbrush and most artsy outfit. The American Folk Museum devotes themselves to aesthetic appreciation and creativity. Artists show off their freedom of expression and depict all ranges of creativity. The artists create pieces of self-taught work and travel from all over the world just to present their pieces here. If you want a sneak peek of their work, check out the online version.
10. Shop at Brookfield Place
Get your bag because your shopping day arrived. On a warm summer day, we all truly desire an iced cold coffee from a local shop. What goes best with coffee? Shopping. Head over and shop at Brookfield Place. As a warning, it doesn't qualify as inexpensive because of its tons of high-end stores. With top brands such as Babesta, Burberry, Gucci, Madewell and many more, you will feel like Serena Van Der Woodson strutting from store to store. Window shopping allows us to dream. Brookfield Place holds featured events with exhibits, speakers and performers that keep the experience unique. As you head down the center massive staircase, you might as well travel to a new state in the south… the first floor. Palm trees direct visitors toward the New York City skyline reflecting off the Atlantic water.
11. Enjoy a Spa Day at Aire Ancient Baths
Sometimes New Yorkers just need to unwind. Luckily, the city provides the best spas known. The city provides the most luxurious spa treatments, perfect for a vacation. Aire Ancient Baths, a Spanish import company, elevates the bathing experience. Of the three-floor building, the basement houses open room, steamy hot, saltwater baths. They even come with jets for the ultimate experience! Within this space, you'll also find steam and hot stone rooms to unwind. If you attend for a little romance, Ancient Baths also houses private red wine baths.
12. Couch Potato Hotspot at The Paley Center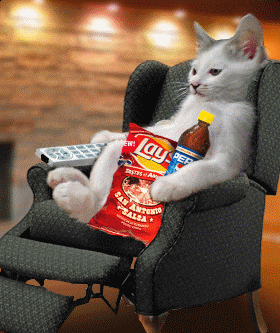 Typically, the heat locks us inside to rot away in front of the television with ice bags on our stomach. Do not let the temptation of bathing suits on the couch take the New York City experience away from you. The Paley Center for Media presents a new way of viewing TV, radio and digital media. Here, you will learn about the cultural, creative and social significance of technology. Besides a library exploding with more than 160,000 TV and radio shows, the center holds showcases of various classic films like the "Doctor Who Christmas Episode Marathon." While visiting New York City, please do not waste your time in the hotel. Visit a unique location and take an extended vacay to relax.