Back in the day, people associated the fantasy genre with age old titles like Lord of the Rings and Narnia and geeky games like Dungeons and Dragons. However, after the Game of Thrones TV series triumphed over the general public, people find themselves more open to the genre than years before. What happens to them when GOT ends? These 12 fantasy novels will hopefully distract you from the fact that GOT ends soon.
If GOT has finally opened your eyes to the greatness of the fantasy genre, these fantasy books easily catch your attention and hold it.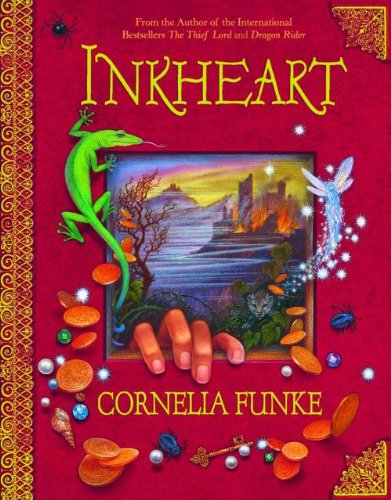 Really the novel that started my obsession with fantasy, I read this as a fourth grader, and it changed my life. The story follows 12-year-old Meggie after discovering her father has the power to read characters out of books and read real people into them. Young Meggie's relatable reactions to the book's events draw in the reader, forcing you to simultaneously sympathize with her, while also view the adventure through her eyes. "My favorite aspect of the fantasy novel is that you are able to create a whole other universe in your mind. If the author is capable, he can paint a picture vivid enough for you to imagine living and breathing in. It creates a nice change of pace from the world and environments we are used to," UCSB junior Grant Wong said. Despite writing it in her native German, Funke's creativity shines through the English translation in the beautiful world she creates for her characters. The two sequels Inkspell and Inkdeath of the trilogy really expand upon the rich world, and its relevance extends far beyond the initial children's genre of the first novel as it tackles what defines death, reality, family and magic. Reading about Meggie's responses to this new fantasy world might remind you of the first time you stepped onto a college campus, a very different kind of world than high school.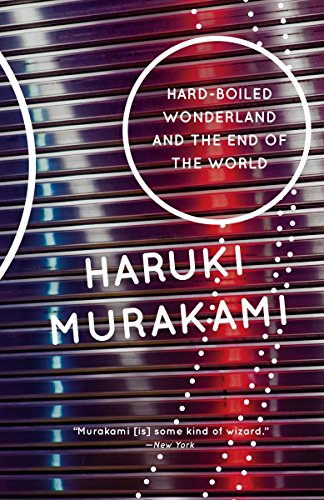 You may have heard the word "Kafkaesque" before, but what exactly does it mean? Internationally recognized novelist, Murakami answers that question with all his novels, to the point that has become his signature. More a magical realism novel, it includes fantasy elements like unicorns, and reality such as Murakami's usual favorites: detachment, disillusionment and existential ponderings. "His books are mentally stimulating in that I can learn more about my own thoughts through his words. Also his books make no sense and I love that. I encourage others to read fantasy if you feel like your life is dull and don't see under the surface when it comes to people's perspectives or just daily life things. For example, if you read a lot of fantasy, suddenly onions mean a lot more symbolically than you think," UCSB sophomore Adora Du said. Do you remember your senioritis phase in the last months of high school? Well, Murakami's characters feel like that all the time as they grapple with their disillusionment with the world.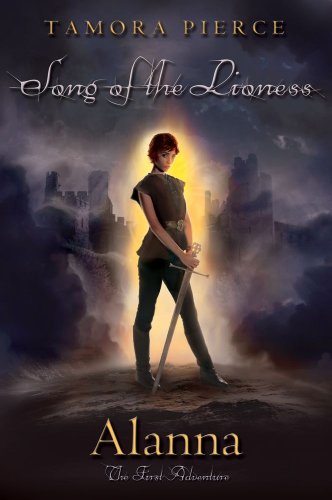 If you love strong-willed, independent female characters, you'll love Pierce's fiction. I picked up Alanna: The First Adventurerandomly at the bookstore one day, and it remains one of the books that inspired me to become a writer. With currently 18 published books as part of the Tortall universe, Pierce builds a fantasy world in her first novel detailed and large enough for her expand upon. "I like to imagine new stuff and reading fantasy provides me with an opportunity to do so. It's like a trigger switch that when is turned on is hard to switch off. You cannot unimagine stuff once its incepted. It's literally like seeing through a new window," University of Edinburgh junior Claudia Mulia said. Complete with a world map, mages, magical creatures and knights, Pierce's world has all you need in a fantasy novel. Pierce's lovely female protagonists strive for greatness while making mistakes and embarrassing themselves to prove heroines are human too. Ever wanted to become a boy just to escape the pesky irritations of boobs and periods? Alanna feels the same way as she endeavors to become a knight while hiding her true gender.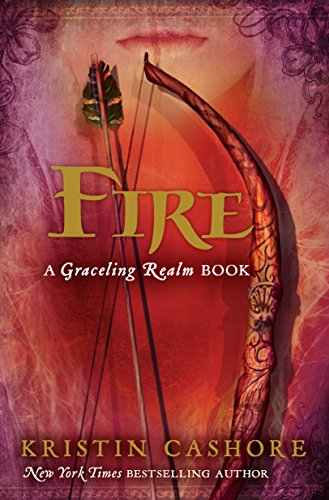 Ever wanted to read your boyfriend's mind? The titular character of this novel does that and more with her ability to tap into others' minds, read them and control them. Perhaps more known for its companion novel, Graceling, Fire's careful characterization and rumination on the dangers of magic powers arguably deserve more recognition. Despite having only three novels published, Cashore has masterful language, and her take on the fantasy genre astonishes. "Fantasy is a genre that never goes out of style because of how broad and creative it is. Authors can create a world that you would have never imagined in your wildest dreams and after you are introduced you never want to leave," UCLA junior Emma Cushman said. That perfectly describes Fire's world with its multilayered characters, dark-hearted family members and insane kings. Her three companion novels have those same strong female protagonists everyone loves, while also giving their male counterparts ample space to have their own story arcs, equally susceptible to making mistakes and growing into their roles as the women.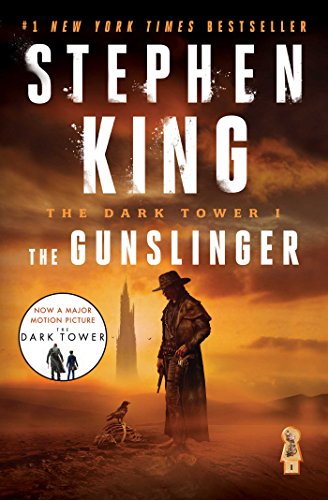 Who doesn't love cowboys? With a solitary protagonist who wields a gun—a cowboy essentially—The Gunslinger follows Roland as he travels through a fantastical desert chased by an evil force. Coming from an author more known for his horror novels, this book has quite a different take of the classic good versus evil trope. "I think reading fantasy challengers your imagination more than other genres," California State University, Los Angeles graduate Lena Chin said. The first of seven novels, King seamlessly weaves together fantasy, Western, science fiction and horror in a single series. Do you love great one-liners that just make a movie? This novel starts with an awesome one-liner that will stay with you long after you turn the last page.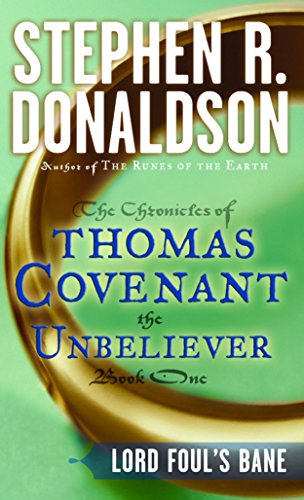 An ill, cynical main character may sound familiar in present day, but in a fantasy novel sounds rather out of place. However, that describes Thomas Covenant, a man with leprosy who society shuns, yet fate forces him into becoming the savior of an alternate world. "I like this one because this protagonist is reluctant to the point of nearly being an antihero. It is only through the undeserved loyalty of his companions that he succeeds," Claremont Graduate University graduate Tom White said. Through Covenant, Donaldson explores the layers and the darkness of the human psyche, using fantasy as another way to explore our own world. For any lovers of anti-heroes like Batman and Severus Snape, Covenant has that exact quality of a hard exterior while harboring good intentions.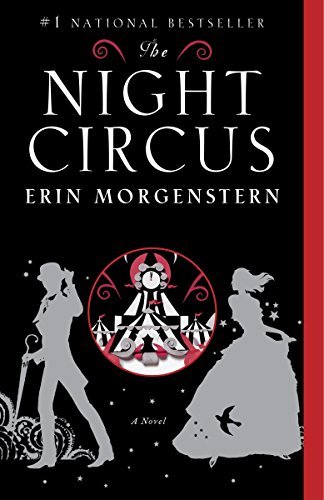 Ever made a bet with such a big consequence that you regretted making it? That happens to Celia's father and Marco's mentor as soon as they make their bet of pitting their daughter and protégé against each other in a competition of magic. The setting of this contest takes place in a traveling circus, though inevitably the two young competitors fall in love. The novel's mystic, eerie tone and occasional second person point of view pulls the reader instantly into the circus, and you really feel for Celia's and Marco's feelings of entrapment with the circus. If you have fallen in love with a guy that you dad totally did not approve of, then you understand what Celia goes through. Reading about the way the couple goes about avoiding the terrible ramifications brings an interesting conclusion to the story.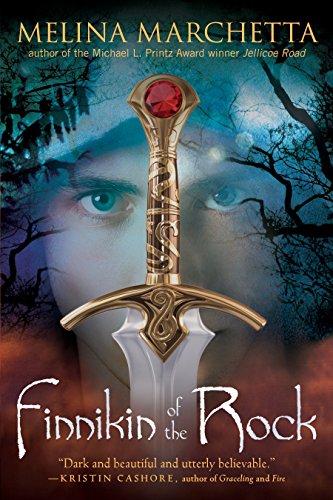 Don't you love pleasant surprises? This novel was a pleasant surprise for me, for I bought this on a whim at a booth at the L.A. Festival of Books, and boy, did I thank the stars after that. The first novel of a sweeping trilogy, the story begins with a kingdom in exile, Lumatere. As the kingdom's borders keeps some of its people within and others without, Finnikin travels with his mentor to meet a mysterious woman, trying to find their way back home. Definitely one of the more underrated fantasy novels out there, GOT fans will love this as it features danger, rivalries, a lost princess and lots of backstabbing.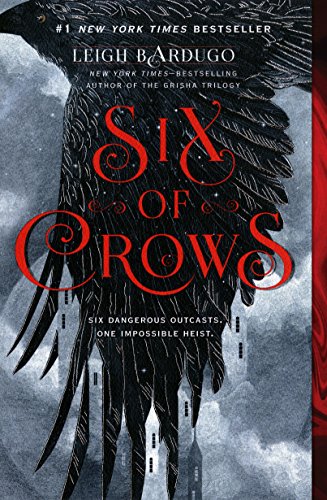 Do you like heist movies like Ocean's Eleven? Then, maybe you'll also like heist books like Six of Crows, which combines the heist with fantasy in its otherworldly setting. This novel explores a kind of magical people called the Grisha, but this novel centers around thieves, part of the crime underworld of a city that looks a lot like Venice. Some foreign countries shun the Grisha, whereas in their home country they mainly make up the king's army. The thieves attempt to break into a top security prison to steal a person, a person with the chemical formula of a drug that could cripple the world's market. With oddly recognizable elements of our world inside this world, the novel points out the flaws of humans: the horrors we can conflict, our tenacity for survival and our greed for money. Basically, it does what fantasy does best: criticizing the real world in a fantastical setting. Ever had group of friends that you always hung out with and loved every minute of it? Reading about the heist crew might bring to mind your own group as they go about trying to take care of each and express their love in the awkward way teenagers often do.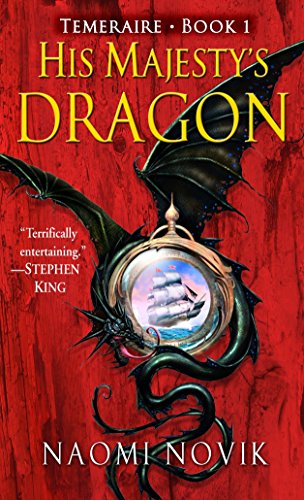 Have you ever envied the close-knit relationships sports team members have? Mixing fantasy and historical fiction might seem like a bad idea, but when an author gets it right, it amazes. Set during the Napoleonic Wars, British naval captain Will Laurence captures a French ship with a dragon egg on board. After it hatches, the dragon, Temeraire, chooses Laurence as its rider, and his life turns around as he joins the Aerial Corps to become part of an air force on dragons. The Aerial Corps also gives more a team vibe than anything as they work together to fight against enemy armies. "Authors can often take another genre and add a twist. The Temeraire series reads like a historical fiction novel in the Napoleonic wars, except there is an aerial division of the military consisting of dragon riders. Fantasy novels are as outside of the box thinking as possible. Authors are able to will anything they can imagine or desire to life on paper," California State University, Long Beach graduate Oliver Wang said. If you want something to really stretch your imagination of your perception of history, His Majesty's Dragon seems like a good place to start.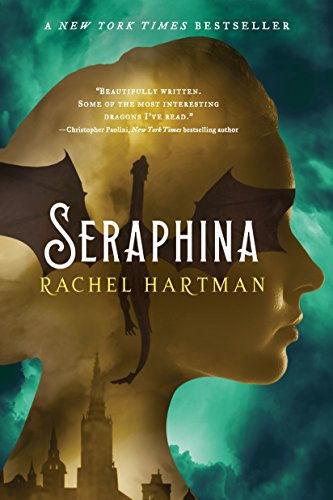 Everyone knows the basic staples of fantasy include dragons. However, this world challenges our ideas of dragons, presenting them as ultra-rational creatures who can take on human forms. They rely on mathematics and science, so much so that they do not understand how emotions can sway humans, especially that finicky emotion called love. The titular character, Seraphina works as a royal music tutor and hides her half-human, half-dragon blood from society. "Fantasy can provide most readers with whatever they want. New experiences, a reflection on human nature, blockbuster thrills, an emotional journey. It just depends on what they're looking for at that moment in their lives," William and Mary Law School graduate Xinyi Zhang said. Think back to a time a rule existed, but you wanted to bend or break it because it made no sense anyways. Seraphina often yearns to do the same and live against the grain of rules to maintain her relationship with her uncle, a dragon.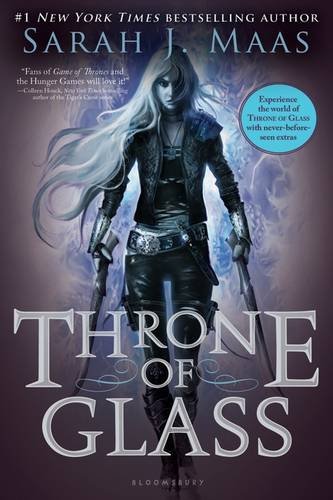 GOT fans listen up because this should prove as a good distraction while you wait for Season 8 to come out. Prince Dorian and his Captain of the Guard, Chaol, free a deadly assassin, Celaena, from a labor prison to become their entry in the king's contest for a champion. What starts off as a rather simple story surrounding these three characters extends into a gigantic world featuring Fae, pirates and shape-shifters revolving around empires, families and great evil otherworldly forces gathering on the horizon. With seven planned books, the last's publication date set for fall of 2018, the world Maas built impresses each successive novel. Its young scrappy heroes and heroines scattered around the world trying to find their ways home, and snappy dialogue featured in this novel and its series easily please. Do you love rooting for underdogs during a sports game, hoping secretly despite the odds they will win? Celaena and her group of her friends equate as the ultimate underdogs as they try to save the world from dark peril.