Zoom's the new normal, but that doesn't mean the party stops! Adapting to social distancing can be tough, but you don't have to do it alone. Call on a few friends and designate some time to unwind or turn up with these Zoom-approved activities. Ranging from self-care to trivia, these activities are guaranteed to spice up your weekly Zoom parties. With all the uncertainty of this ever-lasting lockdown, we all need a break from the eye-straining, anxiety ridden, "unmute to participate" that comes with online classes. Use the same platform to make some fun memories with your favorite people and explore the entertaining, creative possibilities.
Check out these 10 ways to spark up your weekly online parties!
1. Hold yourself and friends accountable for being healthy
Host weekly fitness nights with your friends! This can manifest into a weekly event where friends come together to exercise with a shared screen workout video. Try one of those monthly booty challenges or two-week abs sculpting challenges. Exercising together can help you keep yourself and others accountable.
"It's hard to stay motivated when it feels like no one will see your progress besides you and there's nowhere to go to flaunt that glow up. Even though you should be proud of yourself regardless, dressing up and posing for a few flicks on the gram wouldn't hurt," St. John's University senior Kayla Sarmiento said.
Not into the whole movement thing? That's fine! Grab a few friends and host weekly healthy food nights. Exchange your favorite healthy recipes and create new smoothies with varying fruits and vegetables to drink while you cook. Host a competition for the best one, and the winner gets an extra cheat day as a prize.
2. Can't get through the week without my self-care!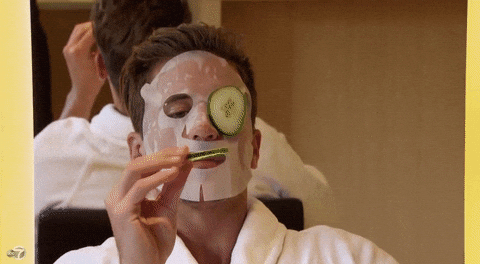 With the endless hours we spend screen watching, some eye patches would do more good than harm. Host a weekly spa night and DIY everything! Face masks, lip masks and you can't forget the hands and feet! Create new masks with friends and take some time to learn the skin benefits of various fruits and veggies.
"You can make big batches and refrigerate them in mason jars for consistent hair/skin care. For example, you and you friends decide to make an exfoliating face mask with coffee grinds and honey. Double up on the measurements and save the rest in a mason jar at room temperature. Use it every time you take a shower! It works great as a body exfoliator as well," Lehman College senior Massou Traore said.
Also, just because we might be trapped indoors, it doesn't mean we can't do our make-up for the pleasure of looking at ourselves. Host a night full of make-up, nail polish, jewelry and put on your favorite clothes—then you can strut on the Zoom runway!
3. Why not manifest?
So, the pandemic created an everlasting lockdown… why not manifest? Call a few friends and make vision boards! Attach Amazon links to a supply list for ease, so that your friends can order everything at once. Dedicate a session to just talking about your dreams.
"It's important to ask yourself some foreshadowing questions like,'Where do you want to be in the next five years?' They help you visualize what you want your future to look like so you can manifest and bring it to life on your board! I want to work in the finance industry, so I covered my board in dollar bills as my background. I also put a picture of a bank and assure myself every day that I'll be there someday," St. John's University senior Alexa Mendez said.
How can you achieve your ultimate goals in life? Spend some time going through magazines, newspapers and online blogs for inspiration and details to add to your board. Once you finish the board, create mantras to repeat to each other for extra manifestation and a real sense of support.
4. Add Alcohol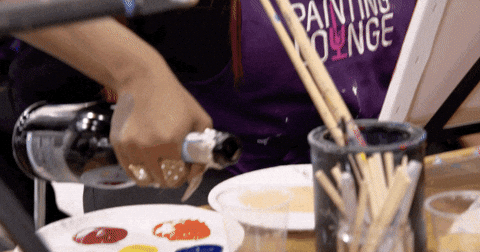 This pandemic really sucks, for lack of a better word. On those extra tough nights, it doesn't hurt to add alcohol if you're over 21—and responsibly, of course. Why not unleash your inner Picasso while you sip that wine? Grab your friends and get creative with a paint & sip.
"Look at painting as exploring the different ways to create magic on a canvas, and you get to show your friends after! I remember I had a virtual paint and sip with my sisters, and we all decided to keep what we were painting a secret until we were finished. We just vibed to the music and chatted while pretending we were creating some masterpiece. In the end, we all painted some simple shapes and flowers," Sarmiento said.
Choose a new painting to master every week, and like the vision board event, create a list with attached links for friends to gather supplies ahead of time. Spice it up and try a new drink every week!
5. Why not create the world's next best poet?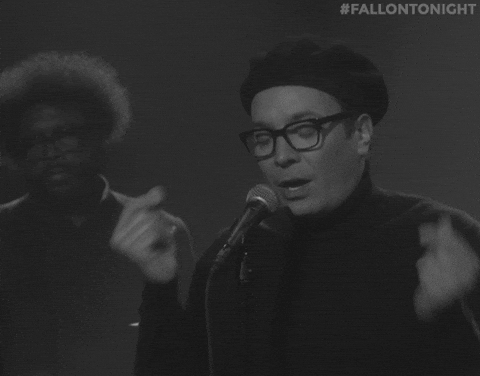 Can only see your friends virtually? Why not host a poetry slam and create the world next best poet? Create a list of prompts and screen share. Let your friends pick one each and share at the end. Get competitive and toss in a prize like a e-gift card. You can designate someone quarantining with you as the judge. Not the prompt type? No problem! Leave the topic open and simply set the task to dig into your imagination and bring out your inner Poe.
6. It just feels good to know there's someone there
Host a mental health check in! A simple, yet incredibly important event to host. I mean after all, who thought Zoom University would be the new norm? How do your friends feel about it? Call up a few friends and create a safe space for how you feel. Lean on each other, virtually, for reassurance and a sense of community. It's important to create a safe space when you can't be in the same space as those who make you feel safe.
"Pour every moment under the sun that this pandemic has brought you onto a piece of paper. You don't have to read it out loud, but if you do you may have mutual feelings with someone else and that reassuring that you're not alone. If you choose not to read it, that's fine too! at least you got your thoughts out of your head so they can stop weighing you down so much. With all this uncertainty it's important to find balance within ourselves," Traore said.
Even though it can be hard to put your feelings into words, you never know if someone in your circle feels exactly how you do. Especially when we're all going through the same thing. A simple "How do you feel?" goes a long way. During these unprecedented times, define what makes you feel good and do just that! Just make sure you check on your friends too.
7. We all miss the movies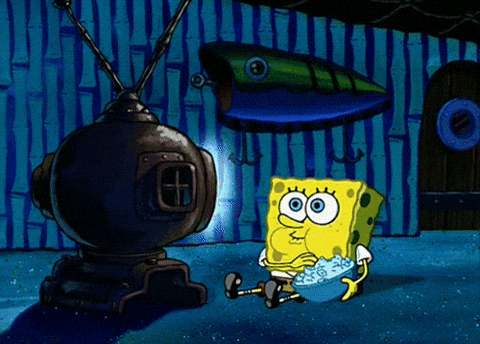 Organize a Teleparty, aka, the new way to watch TV with your friends online. Teleparty synchronizes video playback and adds a group chat to Netflix, Disney, Hulu and HBO.
"I know it's not the same as the reclining seats at AMC, but on the bright side, now there's no need to wait in line or worry about that toddler kicking your seat the whole film. You've got your own bathroom at your disposal so no need to worry about the public germs. And you can make whatever snack you're craving without spending $30 on a small popcorn and soda," Montclair State University senior Nilson Rosado said.
Create a poll for friends to vote for their favorite film. You can use Instagram, create an excel sheet or simply send a message in your group chat! Pick a premise according to each film, like wearing summer clothes to a Jaws viewing, and bring a snack inspired by the film each time. Or, in reverse, choose a theme and decide on a film that closely relates to that theme. For example: try a spaceship theme. I doubt I need to say it, but I'm ready to vote for Star Wars!
8. Use this time to connect through literature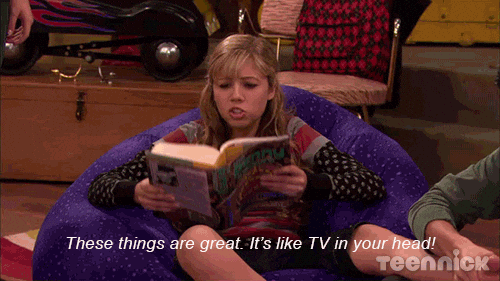 Try a weekly book club with your friends. Discuss your favorite books with your friends and let them share theirs as well. You can also create topics for every week. Ask your friends, "What do we feel like today? Fantasy, horror, romance?" You can also stray away from what you know and try a new book each week—perhaps from a genre you never read. Or maybe you want to educate yourselves on what's happening in our world currently. This can lead to various discussions you never thought you needed.
9. Who doesn't love trivia?
Trivia makes for a great way to compete with friends for fun. Kahoot, a game-based learning platform, often gets used as educational technology in schools and other scholastic institutions. Use Kahoot to make multiple-choice quizzes that can be accessed via a web browser or the Kahoot app. Since you can basically create your own game, it doesn't necessarily need to be educational. Test your friends on how well you all know each other!
"There was this one time where the question was, 'Who can name my favorite food the fastest?' My boyfriend was so excited to answer the question because it was the last round, and he was in the lead and just needed this last question to do so. He reacted so fast he hung up instead of tapping the answer. It's cool to still have that fun competitive atmosphere even while we're apart," St. John's University senior Jenny Siguachi said.
Loaded with hundreds of topics, and you might catch yourself saying "You're so smart!" or asking "Dude, how do you even know that?"
10. Charades—but make it educational
Let's face it: online school can feel quite optional sometimes. It can be hard to focus when you can literally attend class in bed. Retaining information from four to six classes seems almost impossible these days. Ask friends taking the same classes to hop on a call for a friendly game of charades.
"You'll learn from acting things out and being able to recognize what others are doing as well. My friends and I tried this last semester for our anatomy course. There were so many key terms to remember we divided them evenly amongst ourselves and acted them out. We gave each other two guesses each. Whoever guessed the most words correctly was rewarded with an extra guess on the next round! But we always made sure we all knew what the term meant in the end," Traore said.
Pick a subject for each week and see if you can guess which key-word term being acted out! Take turns trying to act out vocabulary words, scenes, or notes from class.