Waking up in my childhood bed knowing that I cannot leave my house except for government-approved outdoor physical exercise or for essential reasons makes me feel like I am living in a dystopian novel. With social interaction limiting you to only see your family members, life starts to grow a little dull. We have reached the point where we can't just keep trying to entertain ourselves. Everyone needs a distraction from all of the anxiety and uncertainty that each day presents. The best way to do that? Reconnecting with friends. Now I know what you must be thinking, "We can't see our friends because that would be irresponsible, selfish and possibly life-endangering." But what if I told you Zoom doesn't have to just be for pretending to listen to your professor lecture while you have been secretly playing solitaire on another browser?
Read on for 15 fun games to play on Zoom while social distancing.
1. Do a Crossword Puzzle
USA Today puts out a new crossword puzzle every weekday. They sense the boredom everyone must be feeling, and they have the answer. Zoom with as many people as you want, but groups of two or three work best for this. Have one person share their screen with the crossword and the other person can request to annotate, that way both people on the Zoom call have access to the screen and can type into the crossword. The person who shares their screen can also be the one person who types and everyone else can tell them where to put the answers. "I like doing crosswords on Zoom because it makes me actually use my brain unlike the other 97% of quarantine," said University of Maryland sophomore Logan O'Connell. One puzzle usually takes around 15-20 minutes and afterward makes you feel weirdly productive.
2. Scribble.io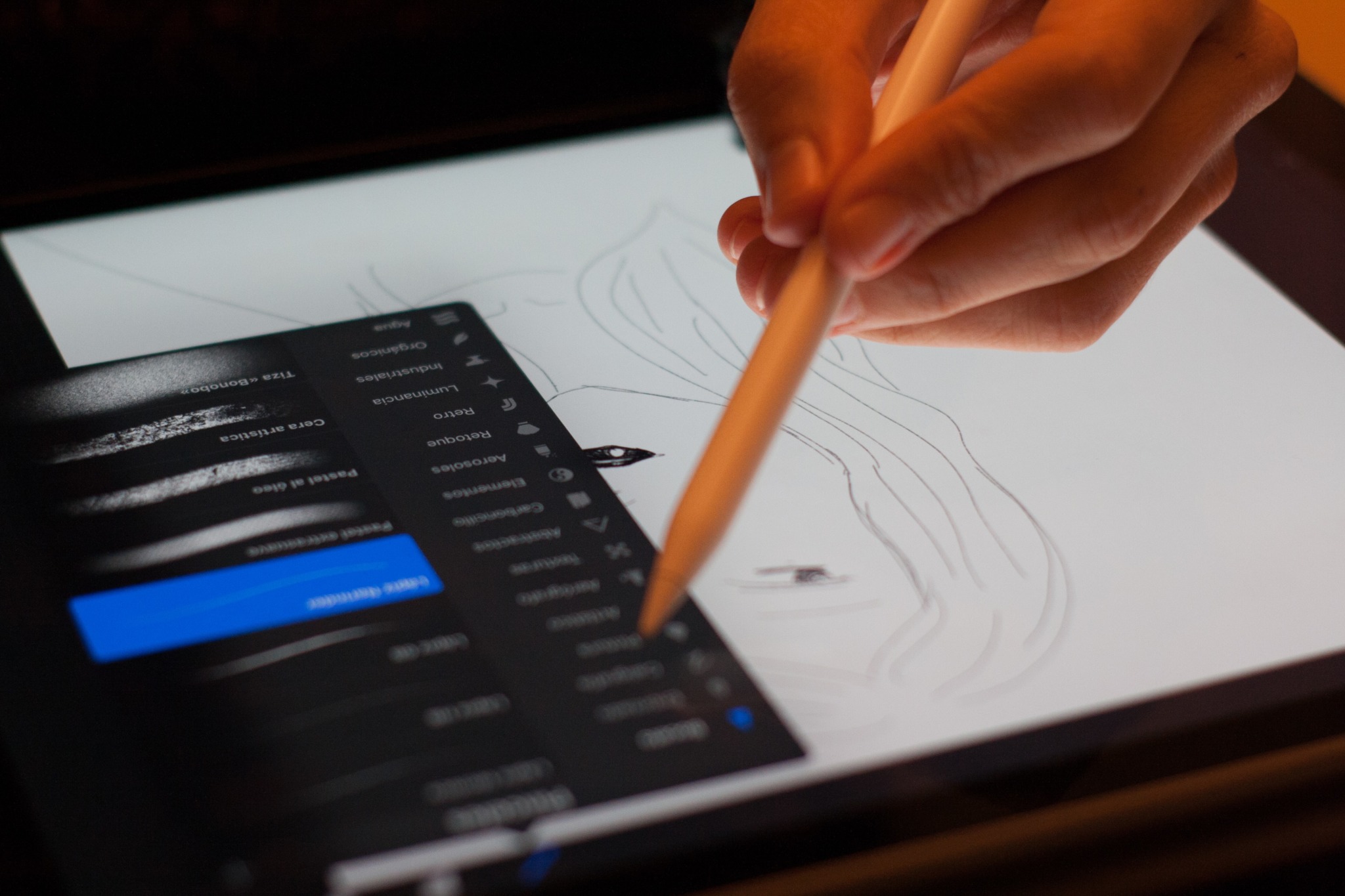 Think Pictionary but more convenient for social distancing. When you have a Zoom call of five or more people and can't figure what to do, try out Scribble.io. It doesn't need to be played with Zoom but seeing everybody struggle to draw and think of answers makes the game way more entertaining. One person in the Zoom call can go to Scribble.io and make a party and send it in the chat on Zoom. Then, everyone can join. Take turns drawing a computer-generated word while the rest of the players try and guess the drawing. If you split screens you can have half of your screen the Zoom call and the other half Scribble.io. "It's fun to play over Zoom because it's hard to find activities multiple people can play virtually," said University of Maryland sophomore Delaney Accomando. The faster you guess the more points you earn and the player who gets the most points wins. You can adjust the drawing time and the number of rounds you play.
3. The Whiteboard Feature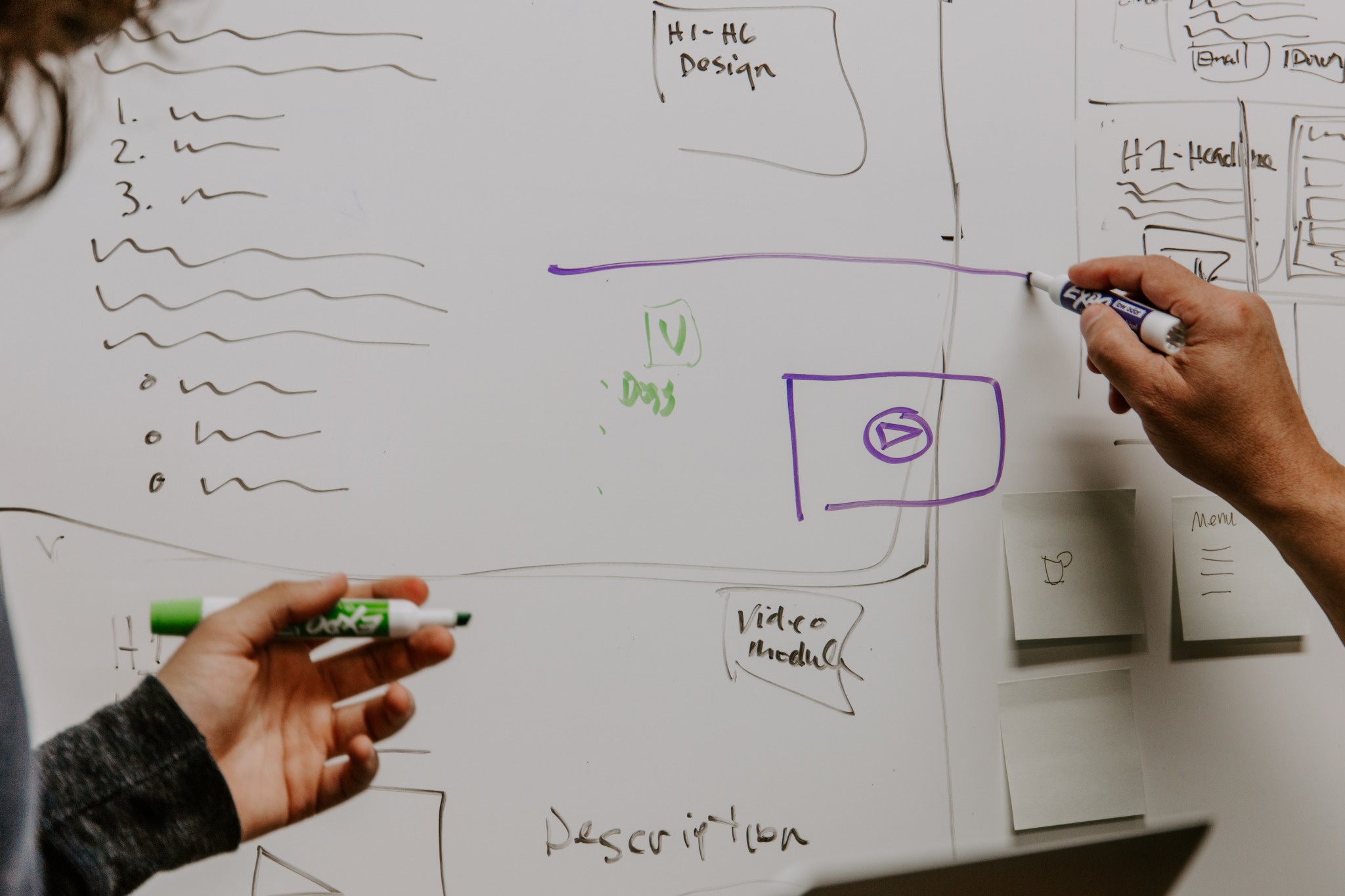 Zoom's whiteboard feature has got to be one of the best things about the application, besides of course the ability to change your background. When sharing your screen, click the "Whiteboard" option. The rest of the Zoom members will see the whiteboard and will be able to click annotate at the top of the screen, which allows them to draw on the shared whiteboard. The whiteboard feature has so much versatility — you could play an infinite number of games of tic-tac-toe or hangman. "I appreciate the Zoom whiteboard function because it allows you to collaborate with your friends and broaden your creativity," said Julia Dalton, a sophomore at the University of Maryland. Design a masterpiece with your friends contributing or split up the screen into sections and create an art gallery with all of your creative minds. Ever wanted to draw a poorly done rendition of Leonardo Davinci's Mona Lisa with your own signature twist? Here's the chance.
4. Never Have I Ever
What better time than now to learn about all the weird things your friends have or haven't done? None! No better time! Never have I ever ranks as one of the easiest games to play over Zoom because you only need two things: a lot of people and both of your hands. "Never have I ever is fun to play on Zoom because you learn something new about people every time and you don't need anything but your fingers and some friends to play," said Salisbury University sophomore Julia Brock. Everyone takes turns saying something they have never done and if you also haven't done that then you don't put a finger down, but if you have done it put your finger down. The person with the most fingers left up wins. The game helps you learn funny things about what your friends have and haven't done so it doesn't really matter who wins. It's all about getting closer to each other even when miles apart.
5. Who's Most Likely To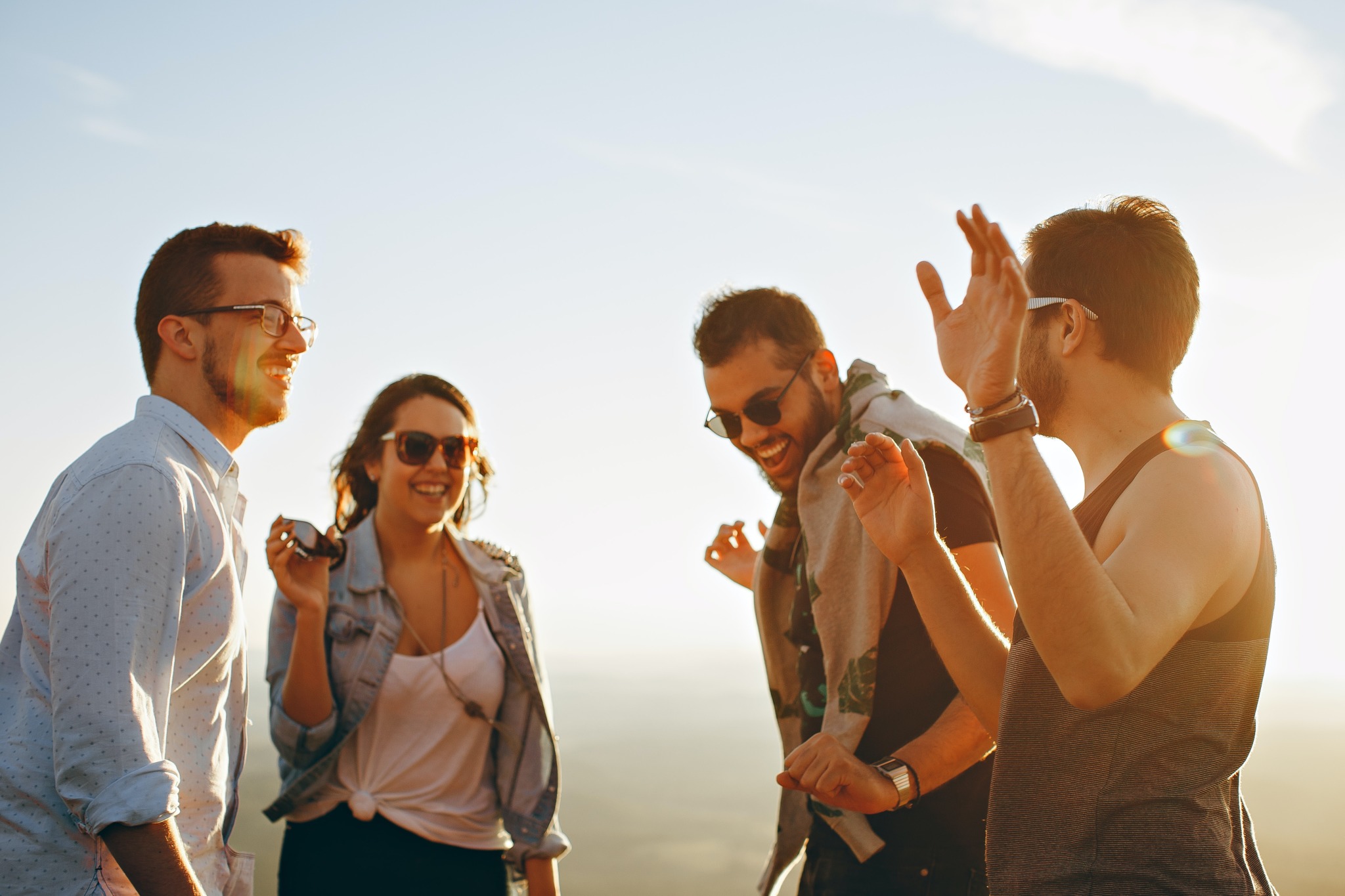 If you still need a game to play with a big group, try playing Most Likely To. My friends and I play this using the polling function on Zoom — it makes the game feel official. You have to make sure that whoever starts the meeting enables the polling function. The same person who created the Zoom has to create a new poll every time there's a new hypothetical. Players can put questions they think of in the chat and keep the game going that way. Examples of questions would be who's most likely to get married first or who's most likely to become president. "I would say it's a fun way to keep the conversation going and you don't run into the issue of everyone talking over each other," said University of Georgia sophomore Stephanie Neville. The game serves a double purpose because you also learn how your friends think of you.
6. Photo Roulette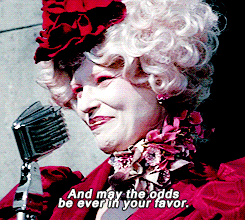 Ever wanted your friends to see that random screenshot you took of your text conversation with your mother when she was asking you about your UTI? Of course you do, and thanks to Photo Roulette you can. To play Photo Roulette you and your friends will have to download the app. Playing on Zoom makes Photo Roulette way more fun because you can see everyone's reactions to the photos. Photo Roulette will ask for permission to access your photos and before you play will give you around 24 pictures to look at to either approve or decline. It will do this about five times so that it will play only with pictures that you want seen. When the game begins one of the players' photos will come up and everyone has to guess who that photo belongs to. We encourage ugly selfies.
7. Netflix Party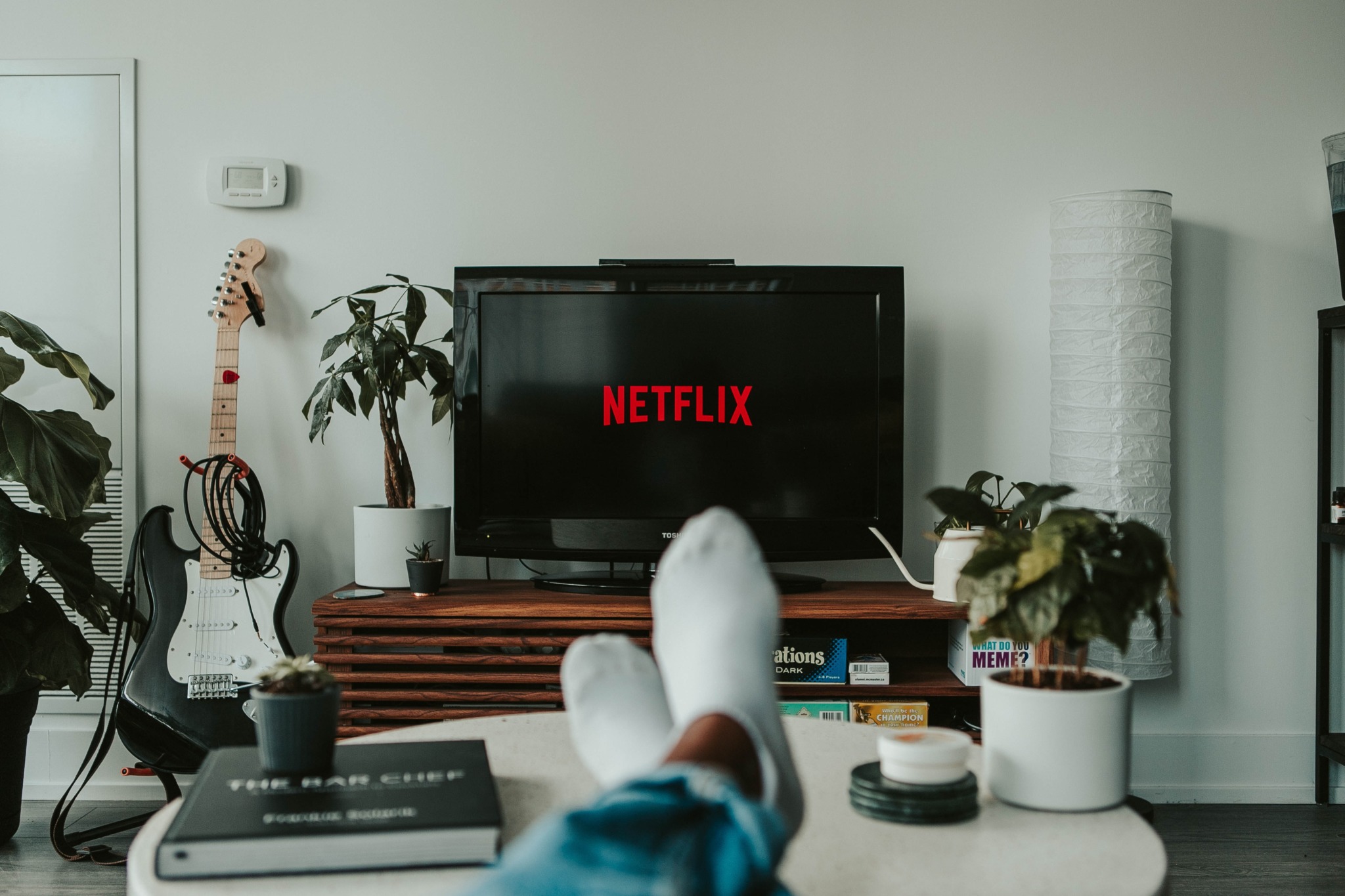 Unfortunately, due to some streaming rules you can't share your screen and watch Netflix with your friends on Zoom, but something even better exists called Netflix Party. A chrome extension, Netflix Party allows you to watch Netflix with your friends in different places just by sharing a link. It puts everyone in a chat so if one person needs to pause and go to the bathroom, everyone's screen pauses. A fun thing to do with Netflix Party would be to start watching a show or movie with friends and then Zoom with everyone afterward and talk about it. It's like a book club but everyone is completely in sync. Shout out technology and shout out Netflix for adding Avatar: The Last Airbender; I know exactly what my friends and I plan to binge first.
8. Psych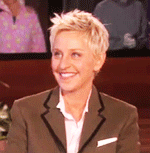 For another masterpiece of an app that really helps the time fly, try out Psych. Psych was created by Ellen and although it was meant for in-person parties, a Zoom party works just as well. Different types of the game can be played but the most popular, and in my opinion the most entertaining would be "And the Truth Comes Out." This game will make up questions using the players' names for example: "If …. went to jail what would it be for" and everyone playing writes what they think that player would go to jail for. The responses come up anonymously after everyone finishes writing. Everyone then has to pick which answer they think the funniest. Once everyone votes, the responses and their authors pop up and points get rewarded to the most picked response. The game becomes a lot more fun when played over Zoom mostly because you can haggle your friends to hurry up.
9. Battleship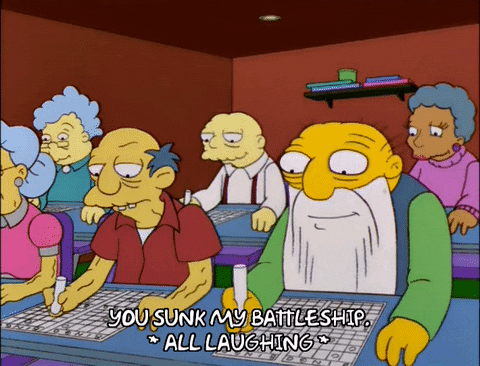 Copy and paste this link, en.battleship-game.org, and send it to someone who you feel you could beat in a game of virtual battleship. This game has a classic mode and a Russian mode (really hard) to spice up the difficulty and competition. Online battleship has a simple layout and offers a different way to pass time. As always, playing over Zoom makes the experience a lot more wholesome. This gives the players the sense of playing in the same room together, and if you lose you'll feel the same frustration as if you were together.
10. Just Dance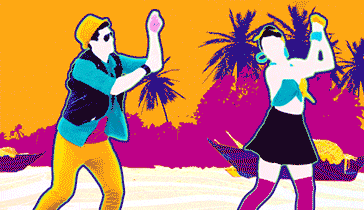 Most of us have been forced to be back at home living with our families in our childhood homes. That being said it has probably crossed your mind to play Just Dance at least once but playing by yourself has always deterred you. Well guess what, you can play Just Dance over Zoom with as many people as you desire. First you download Just Dance on your computer and then add the app to your phone as the controller. You can play over Zoom and create "party rooms" so that everyone can dance together.
11. Charades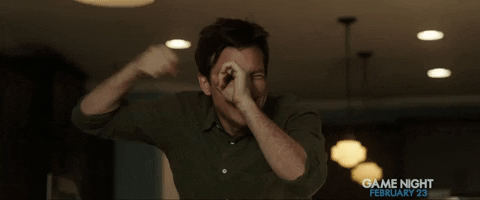 A classic boredom game that can be easily played over Zoom: Charades. Instead of having a bowl of things to pick from, players can use a random word generator for ideas. The whiteboard feature can be used as a tool to keep track of points, and the mute function can be used if someone keeps laughing during their turn. Zoom Charades makes for a great game because if someone has to leave you can just play for the fun of it, with no teams or points, just to make each other laugh. Most people have heard of charades so no need for explaining rules over and over, because of this your Zoom party can add their own special twist to the rules.
12. Chopsticks/Finger Chess
This game lives in every 4th and 5th-grade classroom. A two-player game, play Finger Chess easily through Zoom. In this 1 v. 1 game, each player starts with both their pointer fingers. The way you play starts with a player "tapping" or in this case "pointing" at one of the hands of the other players. Whichever hand you point to they have to put up another finger. So now, hypothetically, you still have both hands in with one finger up on each hand and the other player has both hands in, one hand has one finger up and the other hand has two fingers up. Then for their turn they do the same, and if they use the hand with two fingers you have to put up two fingers on the hand they tapped. If all the fingers on your hand come up that hand goes out, but you can "bump" your fingers between your hands so that the game can continue for longer. The first person who has both of their hands out loses. A game of chopsticks can last five minutes or 30 minutes and playing multiple games will make quarantine time speed up a bit.
13. Mancala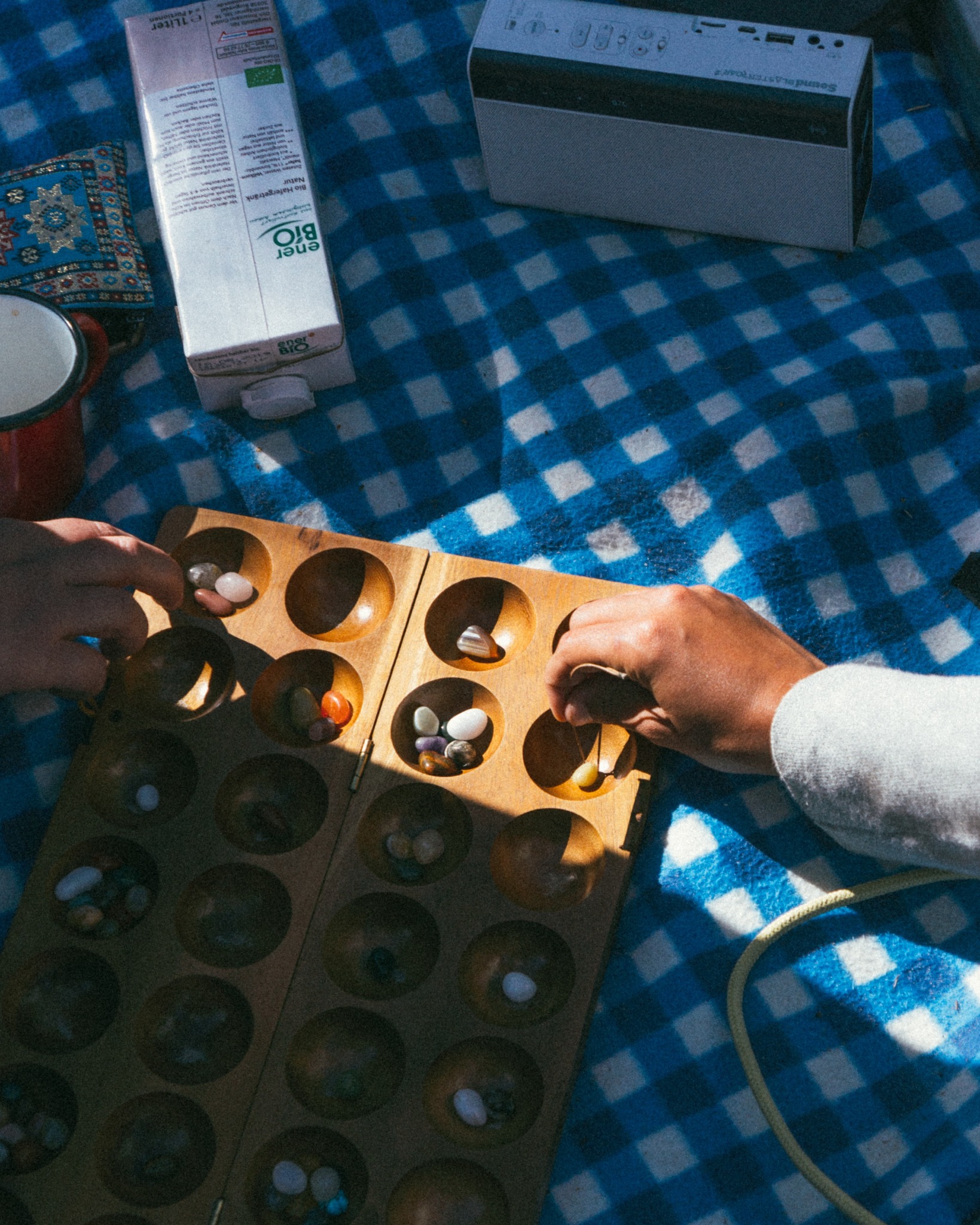 Looking for another blast from the past game? How about Mancala? In this game you try to collect the most pieces by scooping them up and putting them in pockets until you run out. Did that explain it? Probably not, but with the help of Cool Math Games, you can learn the rules, share a game of Mancala through the chat function on Zoom, split the screen and challenge your friend. If you need a skills game that makes you think a little harder, Mancala has that strategy element to it. But don't worry, you won't have to work your brain too hard, this isn't Organic Chemistry.
14. Trivia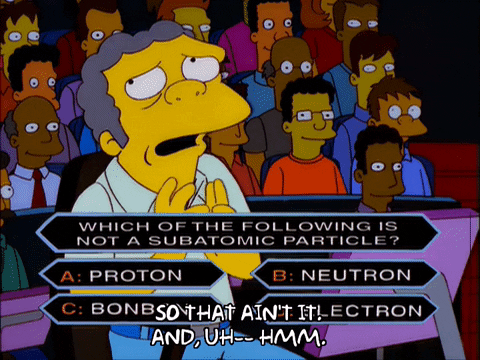 Need some mental stimulation that doesn't have anything to do with the actual schoolwork you have right now? Play some trivia. Trivia question generators can be found with a quick search in Google, and they'll allow you to pick randomly from questions from all the regular categories, arts, history, science, entertainment, geography and of course general knowledge. Elect one person to be the Alex Trebek of the night to read off the cards and answers. When saying the answer, you could either put it in the chat or use your own whiteboard or paper at home. On three, everyone has to turn. With many variations, you could even make a trivia about you and see which of your friends knows you best.
15. Paper.io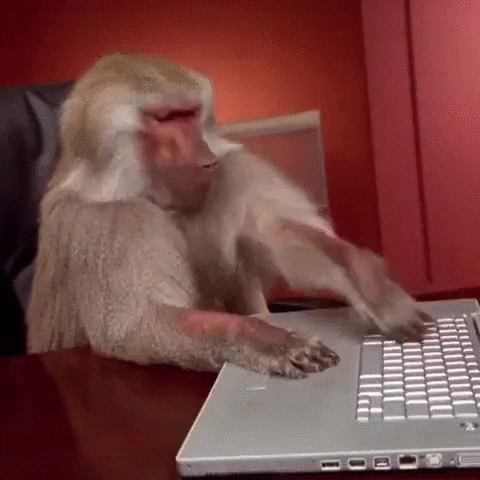 This game was shown to me by my high school AP Psych teacher, who loved to play a game before he started teaching. Unfortunately, everyone in the class soon became addicted and we got it banned. To this day, it remains one of my favorite games to play on my computer. To play Paper.io you have to collect the most space on the board by making squares. The game will show you what % of the board you have collected out of 100, the size of the full game board. Don't be too greedy though because you can run into walls or people can run into you and knock you out of the game. You can rejoin the party as many times as you want, and you will want to because Paper.io has that addicting element.