Ever since you were little, you buried your nose in tales of far-off lands, mysterious portals and underdogs who rise above the enemy. No one could stop you. From The Baby-Sitters Club to James Joyce, you read anything within reach. Fighting Voldemort with Harry and solving crimes with Nancy Drew, you identified with the characters on the page. Others may have thought you lived with your head in the clouds, but you were too busy finding yourself. We get it. So buy some book merch that gets it too.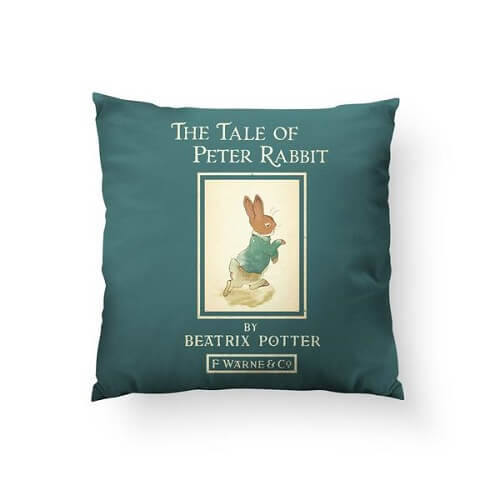 What do college students and Peter Rabbit have in common? More than you think. Constantly losing clothes while getting into trouble, gorging on snacks you should not be eating, prone to crying breakdowns when things don't go your way…and the list continues. So why not show off your love for the fluffy little bunny who first introduced you to trouble with a throw pillow for your bed?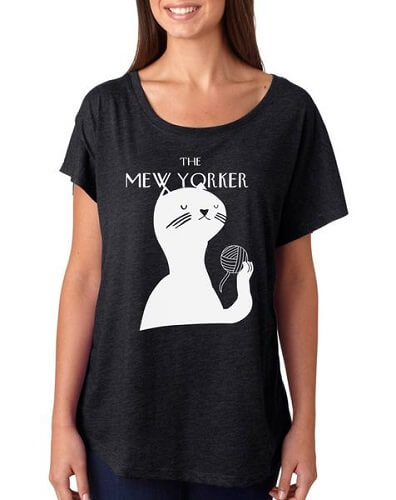 You represent the best your university has to offer—cultured, quick-witted, suave. You shine above the rest. Or maybe you're just trying to keep your head above water. Either way, fool your fellow students into thinking you stay informed with the daily news. Don't worry about looking too intimidating—the cat pun shows your peers that you have an adorable sense of humor on top of being a dazzling intellectual.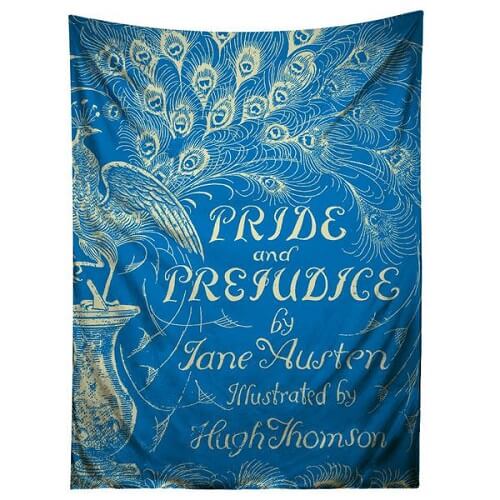 If you don't read Jane Austen at some point in college, did you really get a college education? Regardless of whether or not you've found your Mr. Darcy, you and your dorm wall will appreciate a beautiful tapestry. Because, honestly, who likes staring at an ugly beige wall? No one. Plus, an Austen tapestry will signal to any male suitors that you won't put up with any improper behavior. It'll also show that you have a killer taste in books.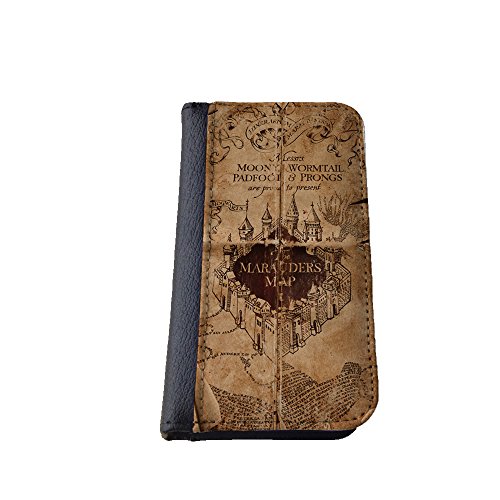 If you say you didn't spend hours reading Harry Potter or figuring out which house you belong to, you're lying. Harry Potter brought out the reader in most of us, and while we can't all go to Harry Potter World, we can incorporate a little magic in our everyday lives. "This is more than I would usually spend on any phone case, but it brought out my inner fangirl. The wallet feature also makes it super practical. I hate having to carry an actual wallet with me everywhere, but I always have my phone on me," said University of Michigan senior Taylor Hockner.
Price: $20.95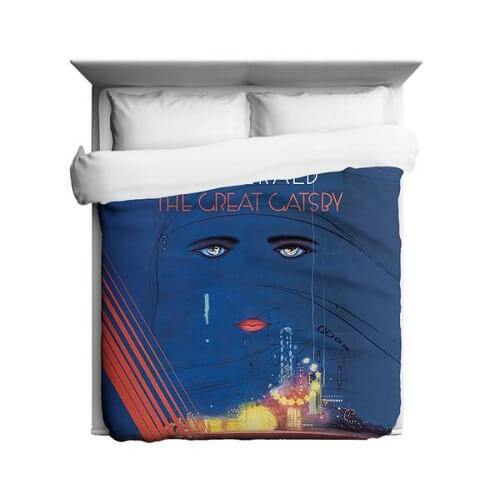 Obsess over this Great Gatsby duvet cover like Jay Gatsby obsessed over Daisy. Except, you know, without pitiful pining and vehicular manslaughter. Everyone and their brother read The Great Gatsby in high school, so you and your roommate can instantly bond over Fitzgerald. You won't have to yearn for friends like Gatsby yearned to repeat the past. Plus, you'll get a good night's sleep after those frat parties, even if they don't quite compare to Gatsby's shindigs.
We may not follow a white rabbit like Alice, but we're all guilty of falling down the rabbit hole of the internet from time to time. But living in a world of wifi and instant-streaming doesn't mean we still don't love that vintage-book aesthetic… Bring a little bit of that old-school feel to the technology age with this Kindle case. "My mom got this for me for my birthday last year, and I'm still obsessed! It lets me show off my love of old books while still being practical and light-weight," said University of Michigan sophomore Cara Flinn.
Price: $16.97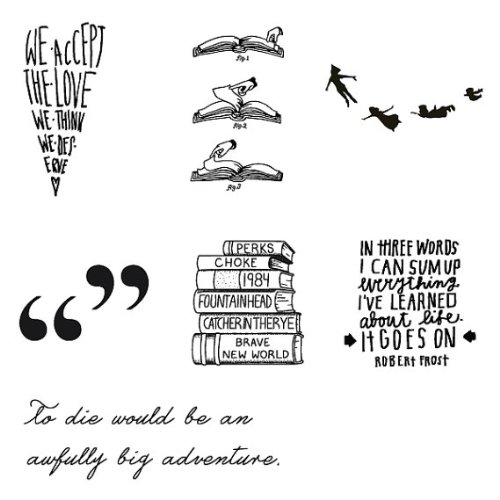 Mom and Dad would kill you if you came home at winter break with new ink. Save them the heart attack and stick with temporary tattoos. Better yet, swap the peace symbol or you and your bae's ship-name for a quote that shows off your literary prowess on a daily basis. Feelin' Perks of Being a Wallflower one day but Robert Frost the next? No problem. Unlike the permanency with real ink, these babies come off with just a little soap and water.
Price: $9.50
Coffee and literature go together like bread and butter. Seriously, what better way to start the day than with a hot cup of joe and a good book? Unfortunately, 8 a.m. classes mean your mornings can't always be this picturesque. Get your caffeine jolt on the go, and show your profs your love of books even when you start dozing off mid-lecture. "Coffee is the only thing that keeps me sane during early discussion sections. I love the design of this mug because it's classier than most other designs I've seen!" said University of Michigan senior Jess Hull.
Price: $24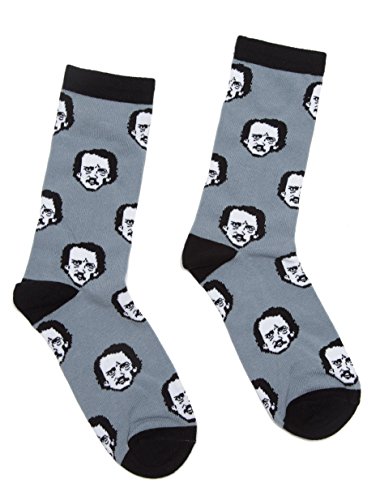 Does "The Raven" make your heart sing? Does "The Tell-Tale Heart" send your pulse racing? If you answered yes, pay homage to the genius writer himself by staying with him every step of the way—literally. "Quirky socks are always in, and I love wearing these to my English classes!" said UC Davis sophomore Jessica Nelson. Edgar Allen Poe may not have been the most cheerful guy around, but he can surely keep your feet warm this fall.
Price: $10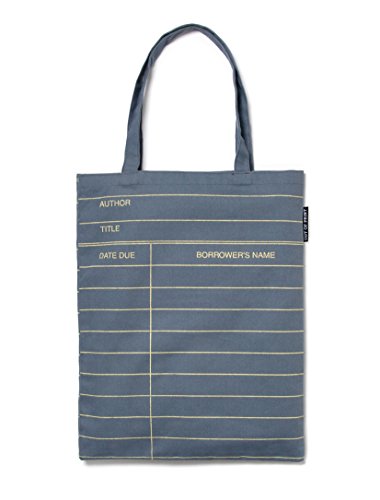 You spend half your life in the library studying, catching up with friends and squeezing in a quick nap. Take a little piece of the library with you with a quirky, library card tote. Whether you lug textbooks from class to class or want something cute and quirky to take with you to the coffee house, a fun tote takes the load off your shoulders. "I died when my friend got this for me for my birthday! It's so fun and a maybe a little kitschy, but who cares?" said University of Michigan junior Renée Thomas.
Price: $20