You got the digits, but now it's time to really impress that girl on your floor or that guy from the bar. The simple greeting plus emoji formula won't cut it; you need a text to set you apart from the rest of the dating pool on campus. Copy one of these 10 texts that only college students can relate to snag your next campus crush before winter cuffing season hits.
Text bae from the comfort of your dorm room, wearing your favorite tank top: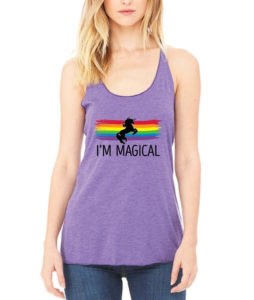 LGBT Outfitters I'm Magical Tank Top: $24.99
Not sure what to text bae? Try one of these 10 lines.
1. Love Robbery

Put your new crush through a roller coaster of emotions with this suspenseful text. No one wants to be written up, but knowing you're the burglar of your new bae's heart is sure to bring you back to the scene of the crime.
2. Is this heaven or the dorms?

This college take on the classic "Did it hurt when you fell from heaven?" line will make any dorm cutie fall hard for you. Like, falling-off-of-that-same-loft-bed hard.
3. Lost in Love

If you've ever seen the persistence of a freshman walking around campus in circles looking for the building he's passed 10 times, you'll understand how romantic this analogy is. This text tells your boo that he has been on your mind 25/8.
4. Nerds Need Affection Too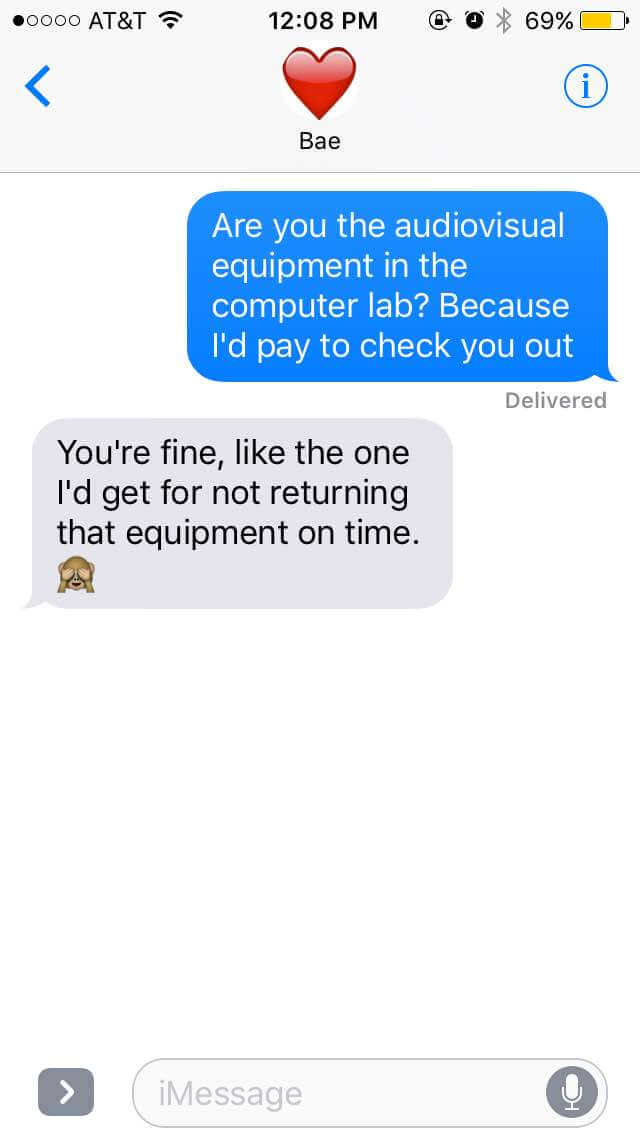 Any media-related majors should be familiar with the AV rental system…enough to use its rules to your advantage. This flirty line shows you value the good looks of your new bae as much as you value free professional equipment.
5. Classroom Role Play

Role play is always pretty spicy, but all college students have the experience necessary to make this scenario realistic and really hot. Good luck paying attention in lecture after you get this one going though.
6. Degrees Get the D

You may be a lowly undergrad in some subjects, but this text is worthy of a Ph.D. in flirting. Just make sure you can back up your claim to your level of education: this isn't like the white lies on your resume.
7. Caffeine Buzz or Love Rush?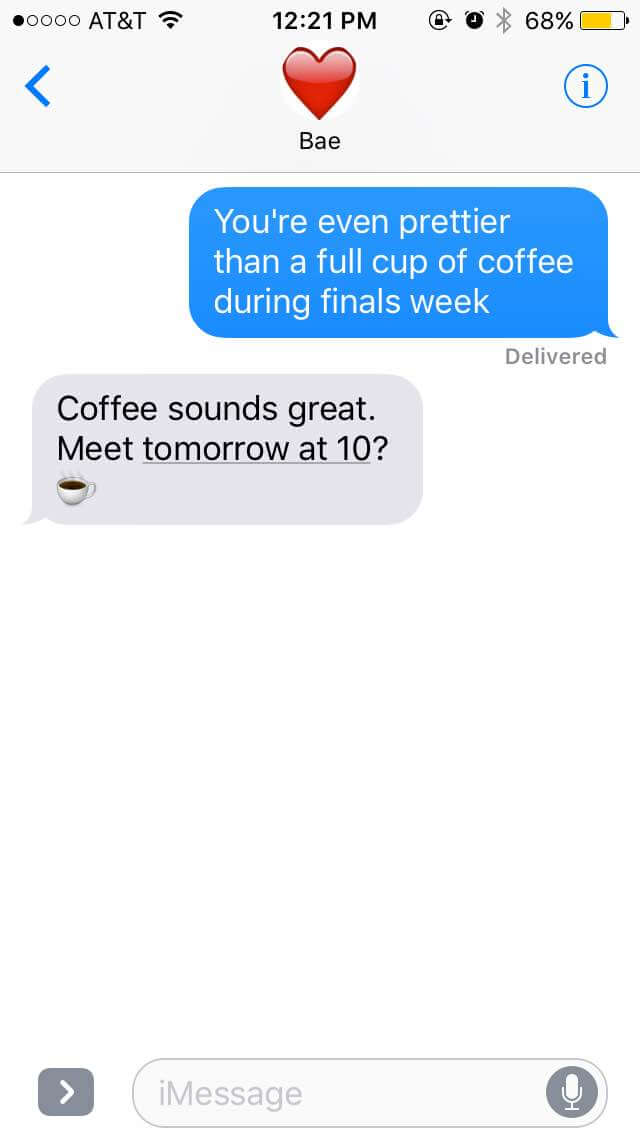 Your crush should make your heart pound like a good shot of espresso, and you should let her know that she feels as good as that java in your veins. Plus, this wording lets your bae know they're just as easy on the eyes as a life-saving cup of joe.
8. Underaged Romance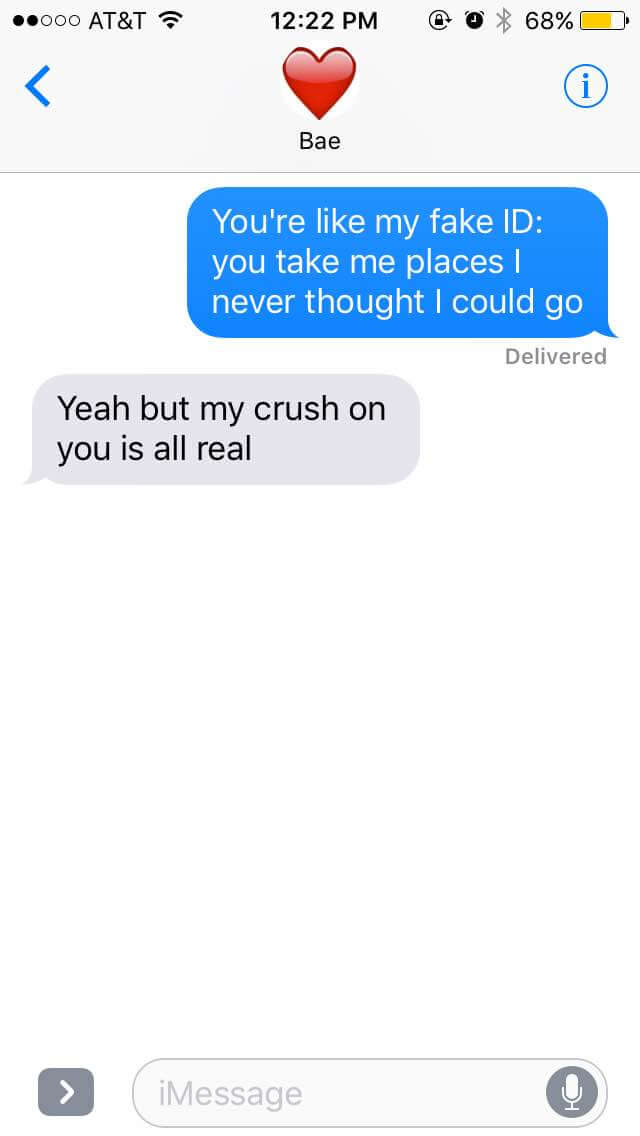 Your fake ID showed you a whole new world of "legal" intoxication, and this text lets your special someone know that he makes you feel the same way. Maybe this text will flatter him enough to prompt him to show you more.
9. Impossible to Deny

What percentage gets me an A again? Is there a curve on exams or on the final grade? What's the lowest number of points I can get to pass? Nobody knows the answers to these without whipping out the syllabus, so this text basically guarantees you a date.
10. Cuddle Buddies

Twin XL beds aren't great for starfish sleepers or sprawlers, but they're fantastic for spooners. If you love a good snuggle, squeeze your new squeeze into those twin XL sheets with you.
Text bae what you want for your next birthday so he doesn't get it wrong this time.