Sometimes, classes at the University of Michigan feel more like an obligation than an opportunity. It's not always easy to drag yourself out of bed after a long night of studying (cough, or drinking) and pay attention as a professor rambles on and on about material that you can't see yourself using after the end of the semester. After all, what's the point? If you go to the University of Michigan, students recognize these 10 educators for their ability to not only keep you awake, but also to inspire you to keep working hard and playing hard in true UMich fashion.
Don't miss out on the 10 best professors at the University of Michigan.
1. John Bacon – School of Education and LSA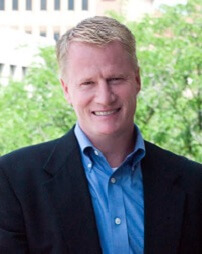 If you want to learn about sports, John Bacon is your guy. Bacon uses his experience working as a sports commentator to teach The History of College Athletics and 22 Ways to Think About Sport. He balances a professional classroom atmosphere (sorry guys, no pajamas allowed) with holding casual office hours at a deli right off campus—the perfect place to eat and talk one-on-one with a proven success in sports journalism. "Bacon taught me how to be respectful and polite, while simultaneously not being afraid to think freely and to challenge the status quo," recent grad Adam Seidenberg said. Take a class with Bacon and absorb yourself in his cool guest speakers and motto of "Individuals matter, moments matter." Who's gonna complain about that?
2. James Cogswell – Art & Design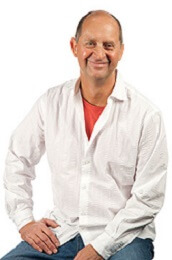 Many of us remember a weird, barely-washed art teacher in high school that made us never want to see a paintbrush again. Luckily, James Cogswell breaks that stereotype. "A lot of people would describe Jim as any of the following: 'the art uncle you wish you always had,' an art godfather, a great mentor, and 'a dude that truly understands what's going on,'" senior Abby Clemens said. So much for the moody, eccentric stereotype. Clemens also says, "Painters are often known for being brooding and emotional artists, but he helped me realize that painting with happiness and a steady routine is extremely rewarding." Cogswell inspires his students to become the best artists possible while also displaying his own work across the country. What better way to hone your own skills than by learning from someone who's already honed his?
3. Bruce Conforth – American Culture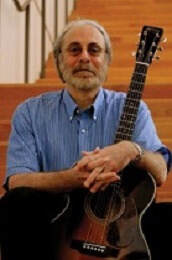 Bruce Conforth's classes fill up fast, and it's easy to see why. "If Robin Williams' character in Dead Poets Society had been a hippie, that would be Bruce Conforth," sophomore Jesse Kozler said. His adventurous life (Who else do you know whose high school sweetheart ended up as one of Patty Hearst's kidnappers?) helps him bring his knowledge and experience into the classroom, teaching his students their capacity for greatness. "Bruce made it clear that he believed in us, which in turn allowed me to believe in myself," sophomore Micah Levey said. "Bruce was the first teacher to encourage me to succeed in aspects other than a final course grade." If you take a class with Bruce, you'll learn to put away the modesty and recognize yourself as a miracle.
4. Howard Lay – History of Art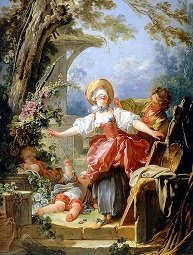 Regardless of whether or not you're a fan of art history, Howard Lay will make you an art history fanatic by the end of the semester. "He just pulls you into the artwork and points out all the little things you would never see on your own," senior English major Andrea Smith said. "His lectures are just so immersive and enthralling, even if you don't like Art History." Plus, if you're in his class, chances are you'll take a field trip to an art museum. Aren't field trips our fondest memories from grade school? Lay also spearheads the Arts in Paris summer program. Art, Paris—need I say more? Regardless of your major, you'll leave Lay's class with a deeper appreciation for art than you thought possible.
5. Victor Lieberman – History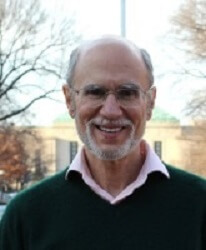 Prof. Lieberman teaches the popular and sometimes controversial The History of the Arab-Israeli Conflict to nearly 400 students at a time. His secret to such large classes? His ability to remain objective. "The easiest way to approach the conflict, and the route many lecturers follow, is to say that one side is all virtuous and the other is depraved. But that's intellectually cowardly," Lieberman said. "The situation is complex, and it is the responsibility of the university to reveal that complexity." If you're looking for someone to open your mind rather than fill it, sign up for Lieberman's class.
6. Thad Polk – Psychology
If you don't already know Professor Polk as a part of the UMich staff, you might recognize him from the TED Talk he gave last month. An expert in the field of cognitive psychology, he always goes the extra mile for his students, despite the fact that his Intro to Cognitive Psychology class consistently enrolls high numbers. "Several times during the semester, he had opportunities for groups of 8–10 students to come to his house, eat dinner with his family and cats, and play games," senior Lily Paul said. And don't worry—if the field of cognitive psych seems overwhelming, Polk knows how to keep his students engaged by breaking up the class with fun video clips. It's almost as if he understands how brains work, huh?
7. John Rubadeau – English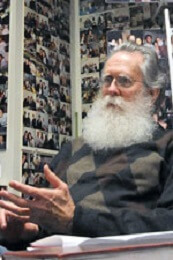 You won't find anyone on campus more charismatic than John Rubadeau. A staple in the English department, the student body knows Rubadeau well for two things: his beard (which is frequently different colors) and his sense of humor. "He will unabashedly come to your parties with his giant dog in tow, and makes it a point to stop by and find all of his graduating students from that year on graduation day," graduate Elise Yu said. More than that, Rubadeau leaves a legacy in his students' memory as a teacher who creates a close-knit family in his classroom. "I truly view John as my friend more than anything else. He is a caring, compassionate, funny (if a bit crude), wise and thoughtful individual," recent grad Tyler Tokarsky said. "I will be forever thankful for him and his class, for what I have learned, and for who I met, and quickly grew to love, in those far-too-short class sessions."
8. Charles Severance – Information Studies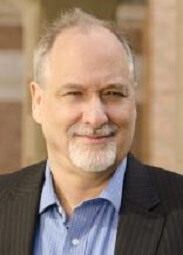 Professor Charles Severance just might be the coolest guy on campus. With a tattoo on his bicep for each company he's collaborated with, students revel in his ability to make programming a language that's actually understandable. Plus, he understands how multifaceted college life can be. "Chuck is a prof who genuinely seems to relate to his students, unlike many others who seem to not remember or care what it's like to be in college," senior Dee Perillo said. Don't have time or money to go to U of M but want to learn how to program? Dr. Chuck offers free online courses. You can also check out any of the books he's written, one of which features his tattoos on the cover.
9. Fawwaz Ulaby – Electrical Engineering and Computer Science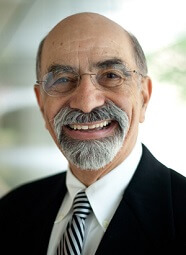 The sciences' reputation as cold and impersonal vanishes when you sit in one of Professor Ulaby's classes. Ulaby strongly believes in building relationships with his students and requires them meet with him throughout the semester so he can get to know them as individuals rather than just students—and it pays off. "He's probably the professor that had my undivided attention the most at this school, even though I didn't really think I'd like Emag," senior Matt Bell said. As if that didn't make him cool enough, Ulaby doesn't follow a standard curved grading scale. Rather, he takes a holistic view at a student's cumulative work. "I want to measure their understanding of the material, not how numerical numbers add up," Ulaby said. He takes the principles of what college should be, and applies them to his curriculum.
10. John Whittier-Ferguson – English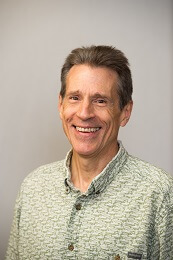 If you dream of ending a semester staying up all night to read James Joyce's Ulysses with like-minded individuals, then Professor John Whittier-Ferguson will make your dream come true. You'll leave Whittier'Ferguson's class having read Joyce, Eliot, and Woolf and with a sincere appreciation for the written word. "His enthusiasm was infectious and he made even the most benign phrases or notes seem revolutionary," senior Becca Smith said. Plus, Whittier-Ferguson wants to help you improve your writing, so he always sits down and talks with you about a paper so that you can re-write it for a better grade.