The sun may still shine on Iowa City, but syllabus week has passed and permanent seating has been mentally assigned. When you feel yourself being hit with all the responsibilities of both your schoolwork and extracurriculars, you don't want the added stress of having a horrible professor. You know the stories as well as I do: they're rude, their lectures feel like they're showing off or they even want you to fail. You want a professor that actually cares about their students, that wants them to succeed and perhaps even one you feel you can speak to as a regular person.
Read on for the top ten University of Iowa professors, chosen for and by the students.
1. Arne Seim: Department of French & Italian
If your interest or major stems through the romantic languages, enroll in this professor's class. "He taught the language well, and he was really understanding and patient. It was great," said sophomore Kyle Guizzio. As of the moment, he can help you learn through Italian for Travelers or Elementary Italian II. While you need to have previous experience for Elementary Italian, no prior Italian proficiency is required for the former class if you want any vocabulary for any future trips. Now that-a sounds cool.
2. Eliot Hazeltine: Department of Psychological & Brain Sciences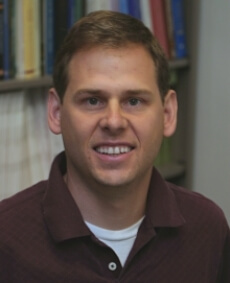 Check this professor out if you want a psych lecture that's anything but boring. "He was really great. For me, he knew how to interact with the class really well," said junior Jessica Peña. With his sense of humor as well as his proficiency in the subject, you'll find that the brain can even understand itself. While he currently only teaches Intro to Cognitive Psychology, he has also been the course instructor for Elementary Psychology, perfect for that social science gen ed or intro into your study of interest focused around the mind.
3. Mona Maalouf: Department of Chemistry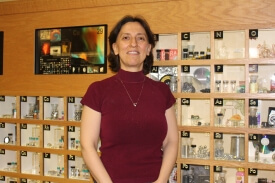 This professor gives you the opportunity to get that perfect student-teacher chemistry (quick apology for the pun). "She teaches my Principles of Chemistry. She's really nice and you can tell she really cares about chemistry. If you ask her questions, you know she'll be able to answer them because she's really knowledgeable about the subject," said sophomore Grace Williamson. Principles of Chemistry I is currently her lecture hall, but Maalouf has also taught Organic Chemistry Lab for Majors. There's hope for STEM majors, after all.
4. Glenn Storey: Department of Classics & Anthropology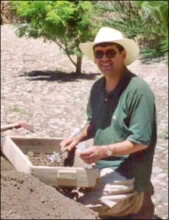 Got any desires to discover the way ancient people ticked? Enroll in this professor's classes. "He's very interesting and he talks about the racism of the British influence of Egyptian art and whatnot. He acknowledges all the unanswered questions about history, and he gets really excited about it," said junior Emma Wood. His classes currently range everywhere from Classical Mythology to Roman Archaeology, as well as Archaeology of Ancient Cities. A few of his classes are online, as well, which means you don't even have to haul yourself out to campus. Amazing.
5. Megan Knight: Department of Rhetoric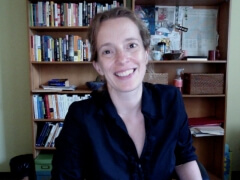 Give that perfect speech and present that perfect argument with this rhetoric professor. "She's super cool and really relatable. She never talked down to us, and I loved her," said junior Alicia Hernandez. As of now, she teaches students in Honors Writing Fellows work, College Teaching for TAs and Writing in the Disciplines as well as Rhetoric. It shows a lot of range in ability, from being able to teach college freshmen to teaching TAs how to educate their own classrooms. One could say, a… knight in shining armor.
6. Ece Demir-Lira: Department of Psychological & Brain Sciences
If you want to explore the in's and out's of Research Methods and Data Analysis in Psych I, try enrolling in this professor's class. "I really like her because she's teaching [about] research methods and analysis, so that kind of a stereotypically boring class. Not only is she a master of what she teaches, she conveys concepts and explains points in a way that everybody not only understands but enjoys learning about. She's got a good personality and she's really relatable," said junior Ian Shacklette. She currently lectures to a hall of a whopping 224 students, a hefty number to pull off so well. Just RE-search her name on MyUI for your coming semester (in the distance, hear me laughing at my own joke).
7. Kelli Taeger: Department of Health & Human Physiology
Taking pre-med classes doesn't have to hurt you as much as usual with this professor. "She's a really understanding professor, really down to earth. She explains things well and she's just chill," said senior Danielle Funaro. Even with the worst test anxiety, you can go in with the confidence that you'll have been taught the proper material. You'll find her classes in Human Anatomy Lecture with Lab and a Human Growth and Development class (which also offers an online course; at this point you may not even have to leave your home).
8. David Supp-Montgomerie: Department of Communication Studies
Learn how to communicate with people exactly the way you want with this professor's classes. "He's very related to pop culture and current events, and cares about his students," said sophomore Bailey Fitzgibbon. Find yourself persuaded? Enroll in a class like the Art of Persuading Others that he currently teaches, and hear the ethos of every public sphere from political news to reality TV.
9. Mitchell Kelly: College of Education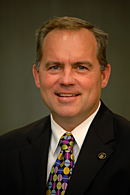 Alright, kiddos, it's no secret that America needs teachers. With that in mind, we need the right people to teach them. You'll certainly feel inspired with this particular professor as you embark in your own education journey. "I liked him because he was not only a good example of a great teacher, he was also just good at what he did. He's someone who isn't afraid to tell you the truth about teaching and address real concerns about teaching. He was great, funny, personable and obviously smart, and also just has really random and hilarious stories. He invited Dan Gable to class, even," said junior Clara Wertzberger. As he currently teaches Seminar in College Teaching, he can inspire you as well as make you laugh about the wild things you encounter in the education field.
10. Jerzy Rubach: Department of Linguistics
Feeling intrigued about all things language and the way it's developed? Learn how these weird squiggles we call words came to exist by enrolling for spring 2019. "He's been teaching for a really long time but he still expresses a great enthusiasm in both his teaching and seeing us grow as students. He doesn't even focus on our grade so much as wanting us to learn," said sophomore Elizabeth Starr. As tough as these classes sound, he'll make Topics in Linguistics, History of the English Language or Phonological Theory interesting any day.