Here we go again (or, for some of you, the first time). A new semester begins, and you rush to your new classes. Everyone files in and gets ready for an hour's worth of note taking. A few students happily recognize each other, but not many. Everyone else sits down by themselves and prepares for class to start. Unfortunately, you belong to the latter group. But don't start to worry yet. This situation doesn't need to last for long.
Just follow this list of 10 easy tips to help you make new friends in class. And the best part? We even give tips on how to keep these friends, even when the semester eventually ends.
1. Stay Aware of Your Surroundings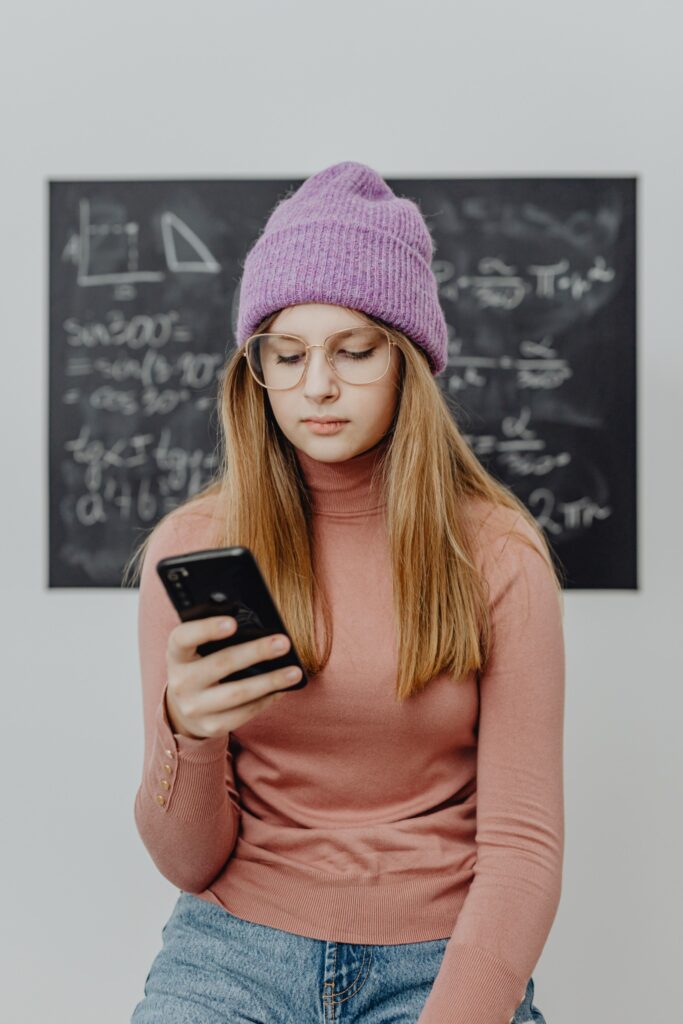 Most of us can probably plead guilty to this: we take our seats and instantly take out our phones. How can you expect to meet new people if you choose to socialize with the ones you already know? Try looking around you instead. You never know who you may have missed walking in the door after you.
"I always make new friends because I recognize my friends' friends," Duke University junior Ethan Holmes said.
Frat parties, dorm rooms, the dining hall. Imagine the possibilities. Give it a try. Like Eli, you could strike up a conversation with a potential friend simply because you share a common friend and didn't even realize it.
2. Don't Confine Yourself to Only One Potential Friend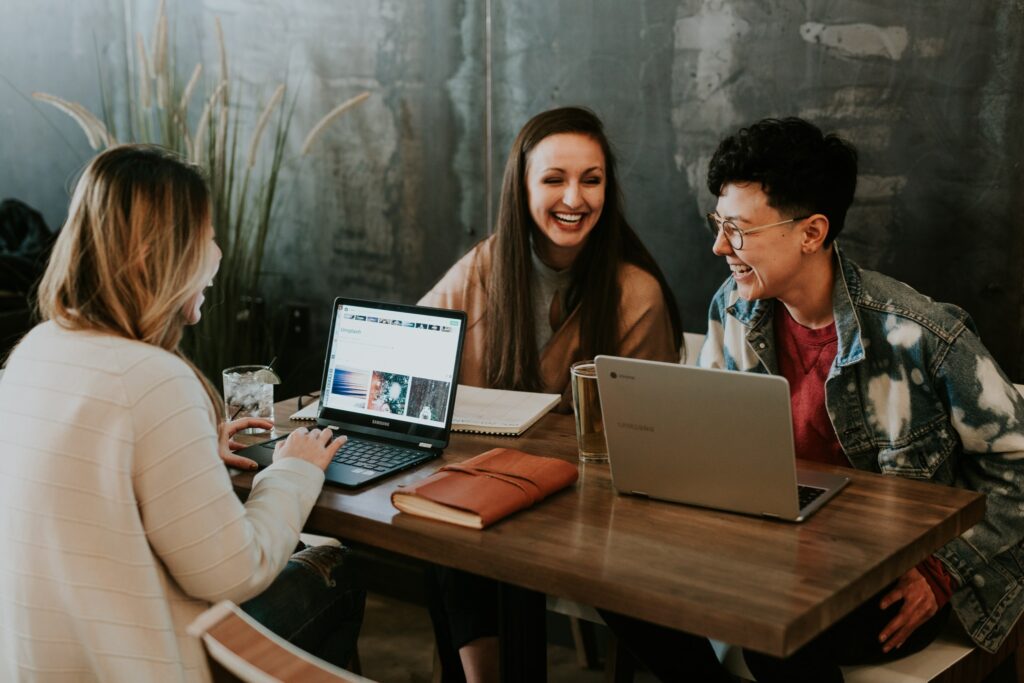 You want to not only make new friends in class but real friendships that continue when the semester ends. Anyone can be a class friend. You sit next to each other, add each other on social media and occasionally help each other out with classwork. Class ends, and POOF! you never talk again. In order to avoid this unfortunate event, try to socialize with more than just one classmate. I know this may seem difficult as most of us tend to pick one person and cling to them for dear life, hoping they are "the one." But try to avoid this mistake. I suggest talking to several people sitting around you rather than that one person you initially singled out. Maybe they didn't seem like your "type" at first glance, but make an effort to strike up a conversation. You can't get to know someone if you don't talk to them. The more potential class friends you make, the more potential real friends you make.
3. Be Open and Hand Out Compliments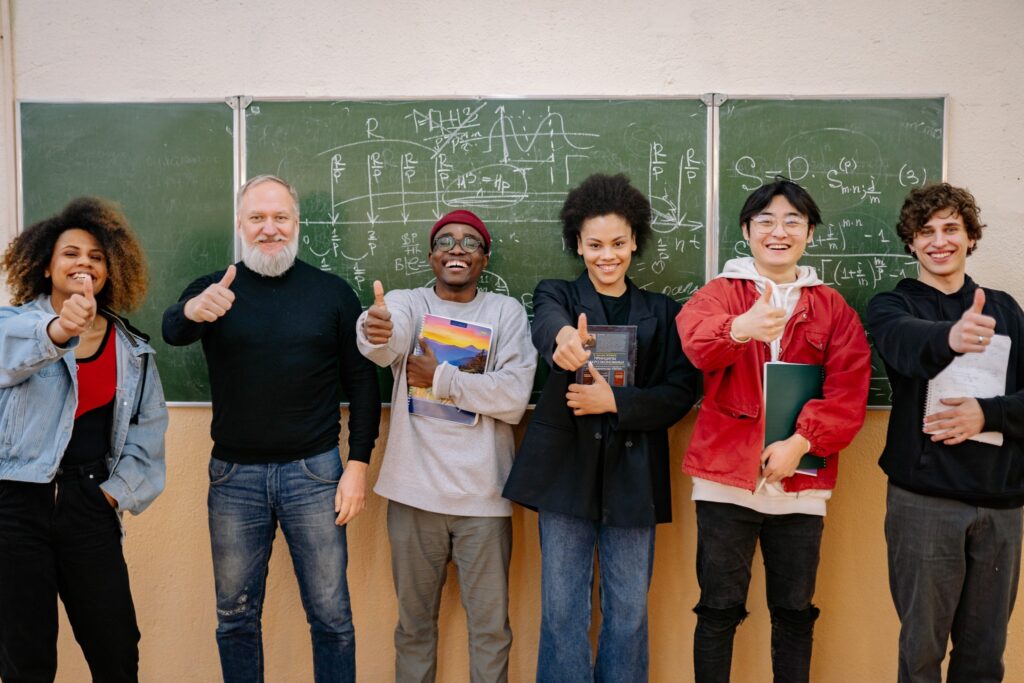 If something confuses you, don't hesitate to ask your new friend. Opening yourself up this way shows vulnerability. It makes others feel at ease knowing that you trust their judgment. And once they know that you experience similar insecurities (because we all do), they know they can start to let their guard down too. Since we all experience vulnerability every once in a while, it makes us feel better about ourselves when others point out our strengths. I think everyone appreciates a good compliment once in a while. An "I like your hair" or "That's a cool drawing" every so often can go a long way.
4. Take Advantage of Group Work and Study Groups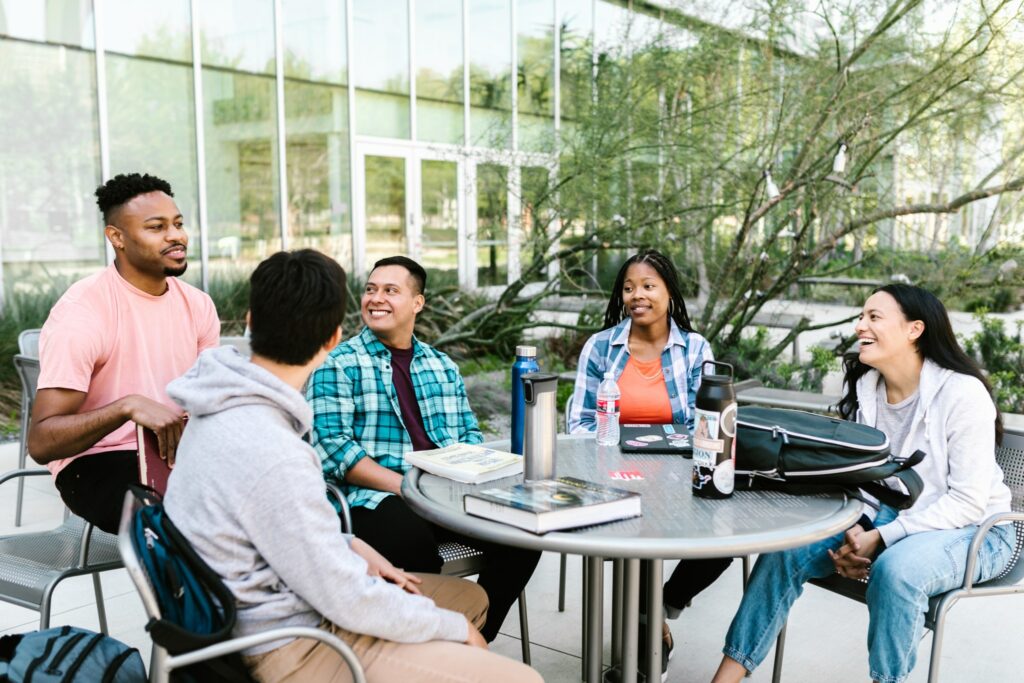 Group work happens both inside and outside of the classroom. During group work, people tend to open up and talk a bit more (about something other than the geology class you currently attend). In these gatherings, people's personalities begin to shine.
"Class friends became friends by doing study groups and meeting once a week to catch up on homework. And then personalities develop from that," South University, Florida alumni Jess Alper said.
As personalities develop, people will begin to talk more about their interests and hobbies. Here you can expect shared interests to pop up. Finding a common interest helps jumpstart communication for a friendship with the possibility of lasting beyond the classroom.
5. Make Conversation in the Hall Before or After Class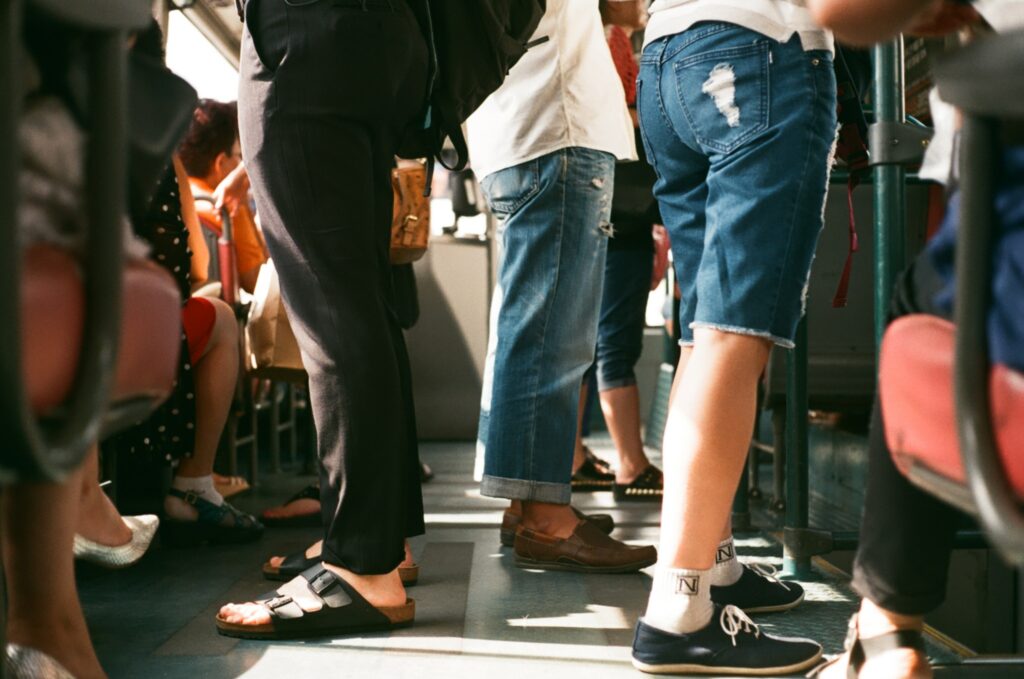 Do you notice that your behavior and attitude change the second you walk into the classroom? I think most students do that. Most of us start learning the appropriate volume of our voice in preschool. So naturally, you walk into a classroom, and you can hear a pin drop. However, before everyone files in or once everyone files out that door, our perception of the appropriate way to act differs from in the classroom. People tend to let their guard down and feel more relaxed. This gives you the perfect time to exchange numbers.
6. Be Bold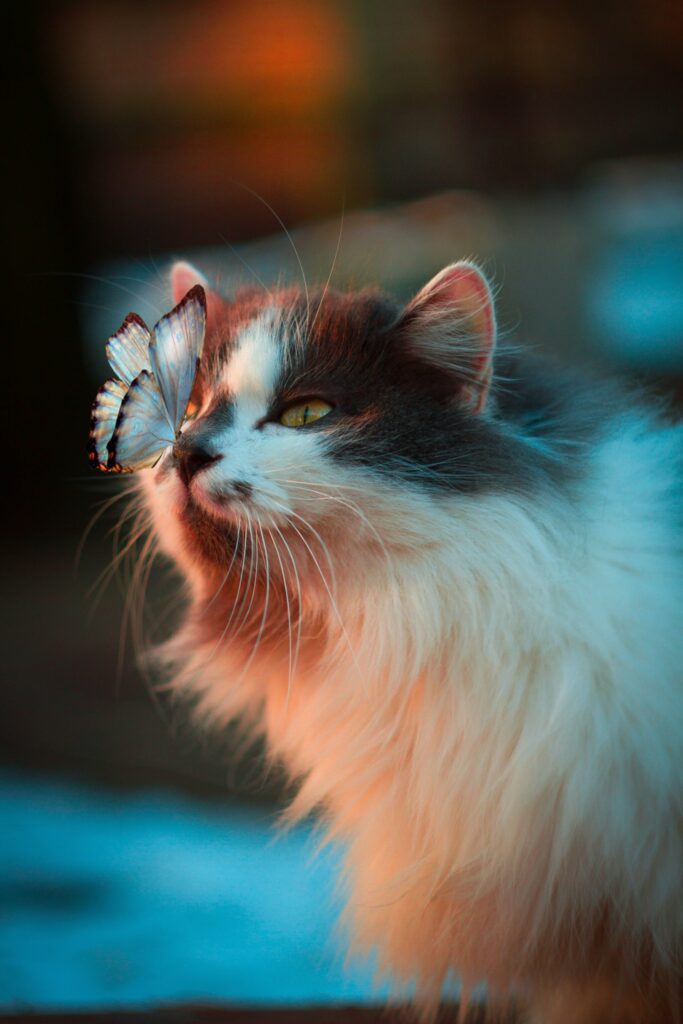 I cannot stress the importance of confidence enough. I know. The idea of walking up to someone and asking for their number seems terrifying. But would it surprise you to know that a majority of students get excited when that happens? Most people look forward to seeing a friendly face in class each day.
"You have to be confident. You have to walk up to someone smiling, being like 'I would really like your number so we could help each other out.' With a smile and confidence, everyone is drawn towards you," Purdue University graduate Lauren Widel said.
It doesn't mean your fear of rejection cannot exist. But there's no harm in making the first move. Someone needs to do it. Why not you? (I show an example of my own in the last tip).
7. Text Them About Things Other Than Schoolwork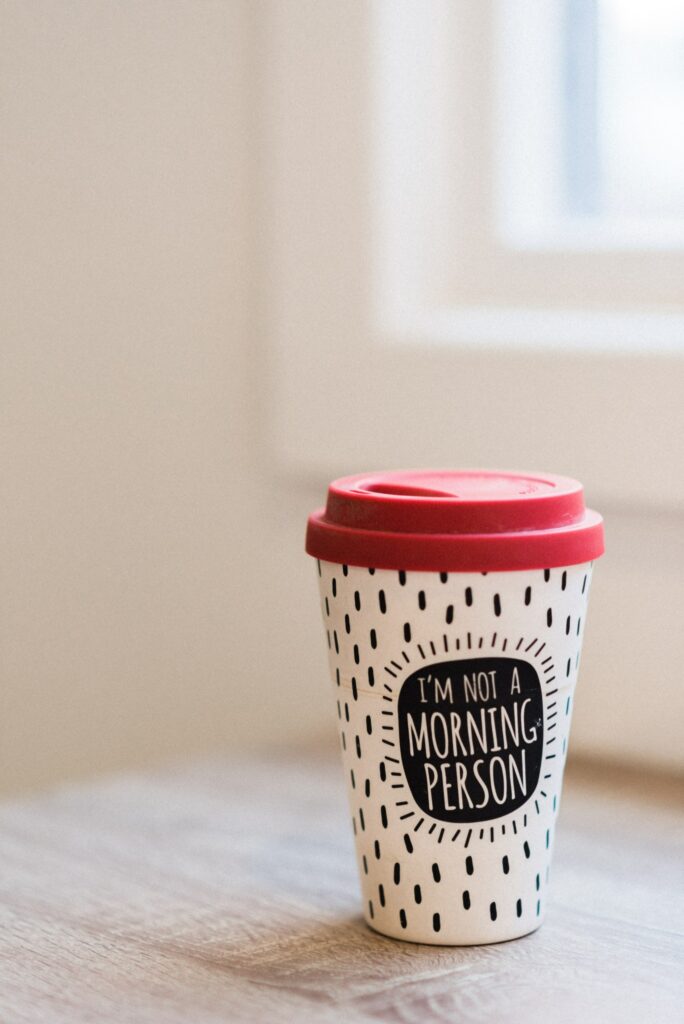 As of now, your friendship exists due to your shared interest in (let's continue with my example above) geology. Maybe you do, in fact, share a strong fondness for rocks beyond the classroom, but that scenario won't play out in most cases. I, by no means, advise that you avoid class topics altogether. But occasionally, throw in an 'I can't wait to finish this homework so I can watch  this movie tonight" or "OMG, I need a coffee break!" Texts like these may help to open the conversation to something other than class. Oh, and make sure you only text them and not the class group chat that includes the professor. (You may want him to think you really do love rocks.)
8. Start Small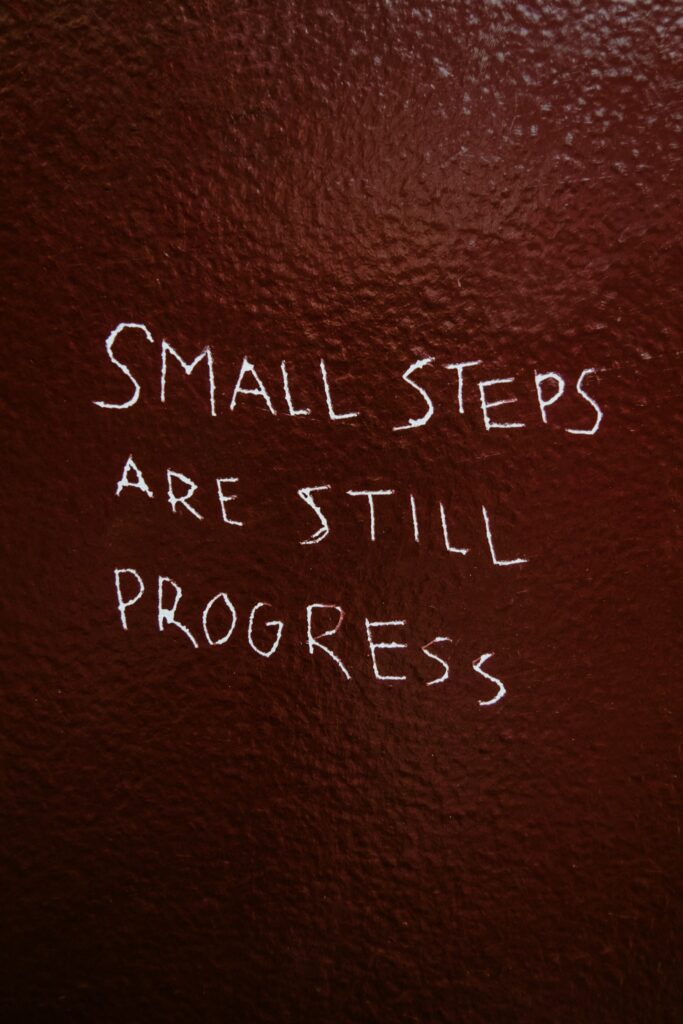 Don't make your first meeting outside the class together a big outing. For example, I don't suggest inviting them to lunch with your family, who came to visit you from out of state. Maybe start with a short coffee break between classes.
"We started studying together and meeting off-campus… After our first semester exams, we went to lunch and got pedicures. Over winter break, we still communicated. [We] decided that we should meet up and bake Christmas cookies," Indiana University graduate Meaghan Chinn said. "We turned that into an annual event. We introduced our kids to each other and their spouses. We went through major life events together during school, like marriage and having kids."
If you plan your first outing as a big engagement, you can probably expect to scare your potential new friend away. In Meaghan's case, she simply began to study off campus. This built up to lunch and pedicures and eventually experiencing life events. Could you imagine your response if someone you barely knew invited you to their wedding?
9. Put Effort into Supporting Your New Friend in Something Other Than Academics
After following these tips, you probably spend more time texting about things you find interesting rather than classwork. It's likely you've moved up to hanging out more often than the occasional coffee date. Seeing as you met in class, they already know you support them academically. But a true friend supports you through other things.
"They [the friends she made in class] would even come to support me as I participated in track meets, and I supported them in their sport," Anderson University graduate Jennifer Moon said.
Attending each others sports games serves as one way show support your new friends. However, you can support them in plenty of other ways. For example, join them in their favorite club once in a while. Maybe you don't share the same love of rocks that they do, but you can sit through the geology club for an hour. In showing them you support them in other ways outside of class, the more likely the friendship will last.
10. Don't Stress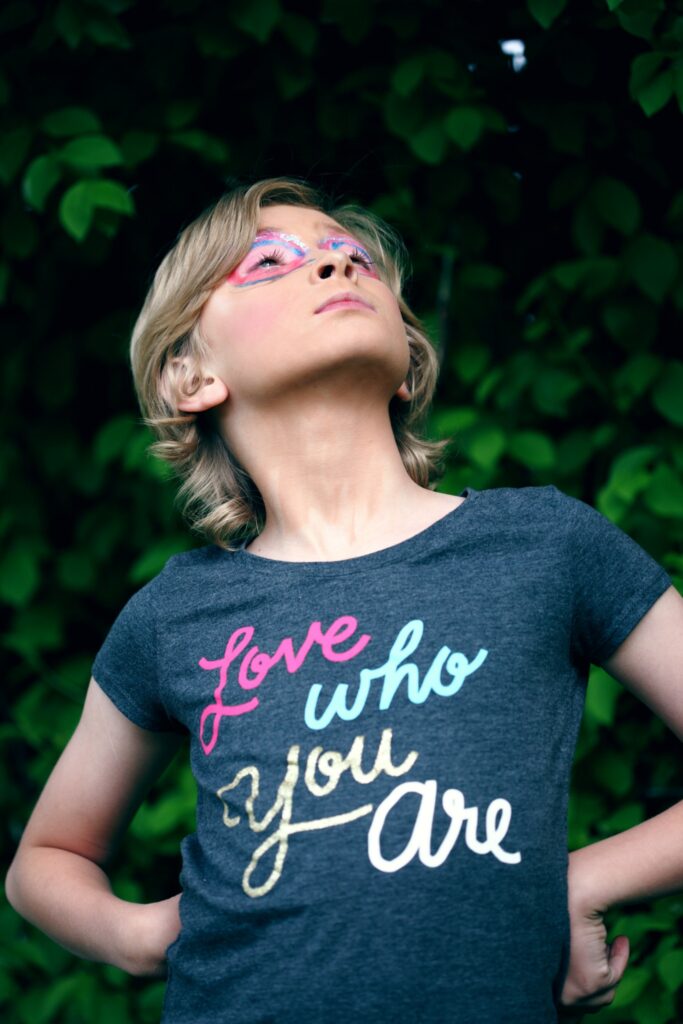 I know that these tips may seem like a lot reading them all at once but don't get overwhelmed just yet. I know for certain that these tips work. I remember sitting in my freshmen psych 101 lecture all alone, wishing for a friend. Feeling courageous, I sent this email to a good friend who I graduated with from Indiana Wesleyan University online, which ignited our friendship. "Hi Corie, I took my last class with Michelle, and she mentioned you (Stay Aware of Your Surroundings). This class makes no sense, and from your discussion posts, you seem intelligent (Be Open and Hand Out Compliments), and I am in need of a new study buddy. Here is my number. You should text me (Be Bold)." Three tips in a single email, and it worked. Easy peasy! Follow these tips, and don't stress out too much.