Whether on the brink of a mental breakdown or on the brink of failing a class, no college student says: "I don't need stress-relieving tips when it comes to difficult classes." And if you try to tell yourself that, do us all a favor: Stop lying to yourself. College makes it easy to feel overwhelmed and to feel like you're falling behind. And it's hard to calm down when you feel like everything's falling apart—especially if you go to a university where everyone pretends they have it all together. Remember: It's okay to not be okay. This time of the semester is a rat-race to get everything done.
Slow down and try one of these 10 stress relieving tips.
1. Stop Faking Flawless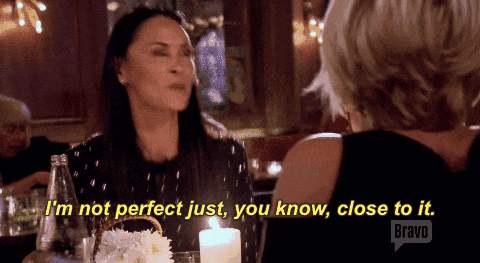 Self love, self love and more self love. It's a lot of pressure to pretend perfection all the time. I go to Boston College. According to the "BC narrative" everyone possesses equal motivation, intelligence, well-roundedness and involvement on campus while still making time for happiness and sleep. Imagine a tiny voice in the ears of students in academically competitive environments, "Do not show weakness by any means." According to CNN, attempting perfection winds up terrible for your well being. Recognizing your own personal limits and tailoring your experience is health. Striving for perfection will only add to the stress of your day-to-day.
2. Chill with Self-Deprecating Language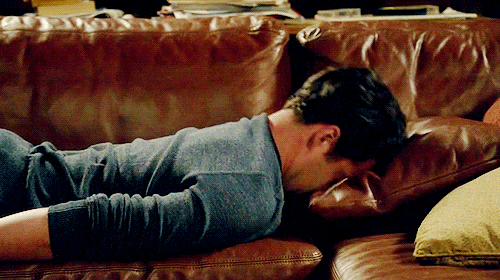 "Oh f–k, I am so going to fail this!" "There is no way I am going to get this done." You've said these before. Don't deny it. Bring yourself back to those moments. What happened? Did you actually fail that exam? Did you truly give up? Did saying those things motivate you to do any better? Maybe, but probably not. On my campus, I hear these utterances all the time. Struggling should not become a competition to see who has it worse. Have faith in yourself and your personal ability without comparing yourself to everyone else. Seriously, you waste your time otherwise. Even if you do fail your assignment or exam, at least you didn't waste your breath speaking those failures into reality.
3. Start Things Early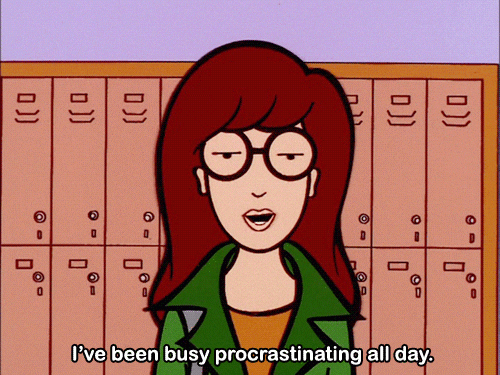 Create a list of short and long-term goals. Right when you get an assignment, stop before you chuck it into your backpack. Give yourself one or two goals to get something done for it that day. That way, when you go to finish the assignment, you don't feel as overwhelmed. Sometimes when I do this, I find motivation and end up finishing the assignment right then and there anyways. I want you to experience that great feeling more often, too.
4. Use a Planner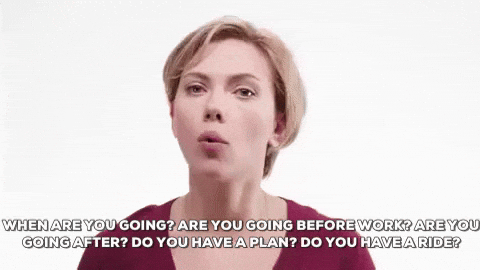 It might annoy you a bit when you look around a class and see everyone in the room whip out their color-coded expensive planners. That feels too bougie for my taste, but they have the right idea. Even when I don't feel like writing in my planner (or forget it entirely), writing myself a little note on my phone or sending myself a text does the trick just as well. Doing this can make you feel a little better about getting everything done in your competitive environment, without the extra effort.
5. Sleep More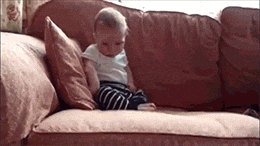 I know, I don't have time to do this either, at times. Why sleep when I could do more homework? Small steps, though. Set small goals. Get one more hour of sleep. I did this by turning my phone off a little earlier than usual. You'd feel surprised by how much quicker I could rest when I hadn't stared at a screen for hours before bed.
6. Drink More (Water) and Eat Healthier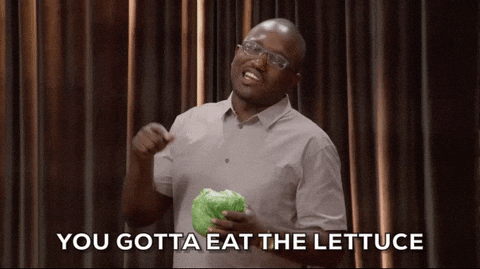 I don't usually have the discipline to drink four whole bottles of water a day, and I am too busy to stand in line at the healthier stations in the dining hall. At least fill your water bottle up, and if not, get water when you sit down to eat instead of a sugary drink. If you feel rushed, get the unhealthy food, but remind yourself that when you have time, take the time to eat healthy. You can't live off soda, Wine Wednesdays and Thirsty Thursdays.
7. Forgive Your Mistakes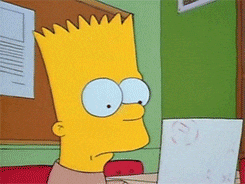 A few days ago, I got back a biology exam I did not feel proud of. I made the stupid decision to ask the girl next to me what she got on the exam, knowing it was probably better than my score. It was. I didn't feel better, but in such a competitive environment I felt like I needed to ask. I felt like if I made myself feel bad enough, I would study harder for the next exam. Sad, right? We've all found ourselves doing this from time to time, but I wish I just let it go. I took the exam and it didn't go well, but I should've forgiven myself and realized I can do better next time. Dwelling on your imperfections or mistakes drives your mind into a frenzy. Take a step back, it turns out alright.
8. Do More that Makes You Happy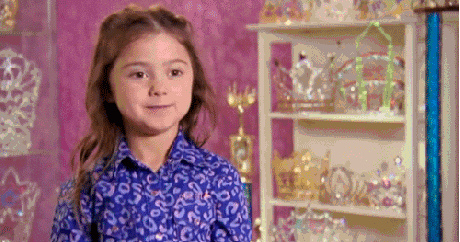 Don't drown in school work trying to prove your worthiness at your academically-competitive school. You did not gain admittance by any sort of accident. Highly-trained admissions staff wouldn't have accepted you if you "were not good enough." Seek out some things outside of your classwork. You could find more meaning in your college experience. Clubs make me feel less guilty about moving my focus away from classes sometimes.
9. Use Social Media for Good, not for Comparisons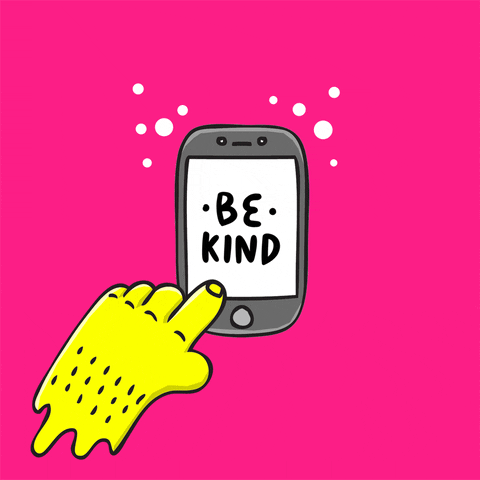 Why scroll through hundreds of posts from people "having more fun" than you when you can scroll through photos of dogs trying to speak like humans? spite of this supposed truth, social media won't go anywhere any time soon and our "social media cleanses" don't usually last very long. Instead, do a "social media cleaning." As in, unfollow those people who make you unhappy; use your social media as a platform to relax. Follow cute animal accounts, artist accounts and sports highlights accounts.
10. Start an Open Dialogue About Competitive Environments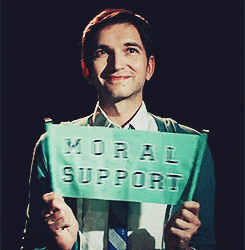 We all know that we do not have to feel alone in the anxiety of the environment we live in. Talk to your friends, even the ones who seem to thrive. They probably feel the same as you, in one way or another. "The best way to combat stress about freaking out is when I talk to a few friends about how upset it makes me sometimes," said Boston College student Amanda Perselli. Share your experiences. Get the conversation going.