Want one more adventure before school starts? Colorado has plenty of opportunities to get your heart racing that don't require you to be a pro. Find your own adventure whether it be hiking, biking, rafting or even chasing paranormal activity. Exploring Colorado will get you outside, up your Instagram game or even get you off the grid completely. Worried about spending a boatload of money? Don't fret, you can partake in these thrilling activities without breaking the bank.
Branch out of your comfort zone or find a new skill by taking on this list of things to do in Colorado.
1. See the Stanley Hotel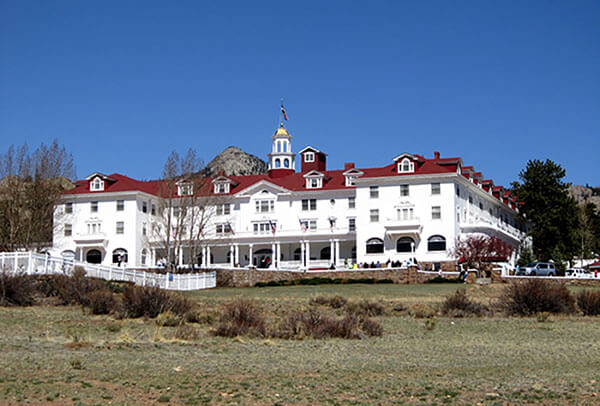 The Stanley Hotel sits above the town of Estes Park, Colorado. The Stanley's legacy stems from the beautiful views, timeless decor and for being the inspiration for Stephen King's novel The Shining. Night Spirit Tours give guests an opportunity to have an up close and personal paranormal experience of their own. Feeling even more adventurous? Book a room for the night and request room 217: the exact room King himself stayed in. Not a fan of ghosts? With numerous restaurants, venues and a spa on property, ghosts and ghouls aren't the only excitement to be had at the Stanley Hotel. Estes Park also allows easy access to Rocky Mountain National Park where you can hike, camp and bike in one of the most iconic National Parks in the country.
2. Film on the Rocks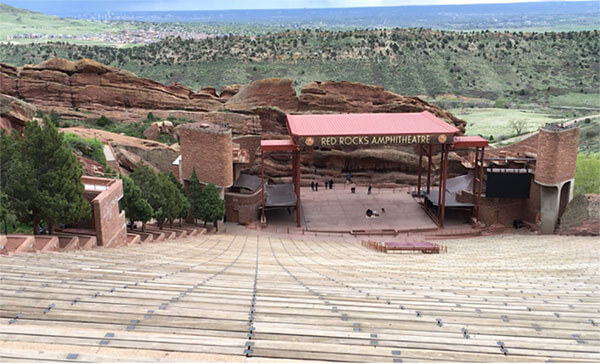 Colorado's Red Rocks Amphitheater, perhaps one of the most famous concert venues in the country, doubles as a movie theatre during the summer. Film on the Rocks brings people together to enjoy live music, comedians and film all in one night. The films range from recent blockbusters like Star Wars: The Last Jedi to cult classics such as The Big Lebowski and Heathers. Seeking an even more exciting night? Take on the challenge of being fearless by watching a horror film out under the stars. Tickets for Film on the Rocks are considerably cheaper than the usual concert. Which makes this Red Rocks experience all the better for a college adventurer on a budget. "I have experienced Red Rocks many different ways! I've been to a few concerts and even just to watch the sunrise and it still takes my breath away every time," said University of Denver senior Alexis Mattarella.
3. Great Sand Dunes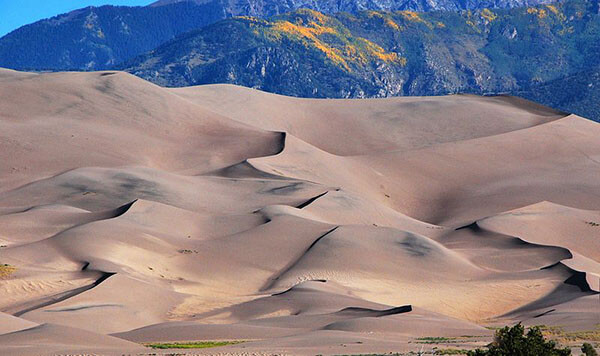 Grab your sunscreen, canteen, and sunglasses and take a trek across some dunes at the Great Sand Dunes National Park & Preserve. Colorado is home to the tallest sand dunes in North America, and a great spot to check out for your next adventure. You can hike, bike and even snowboard your way across the dunes. Be cautious of the temperature and weather during your visit as sand surface temperature can reach 150 degree F which is why night visits might be more up your alley. Along with preferred sand temperatures, the sand dunes offers exceptional views for stargazers with high altitude and minimal light pollution. No matter day or night, the Great Sand Dunes National Park gives you a taste of desert adventure right here in Colorado.
4. Climb a "fourteener"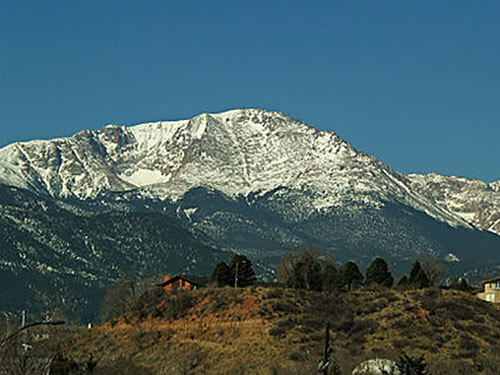 Locals consider climbing a fourteener a right of passage. And with 53 of them in the state, you can find one that you think fits your hiking level.. The hiking trails are labeled by class depending on the difficulty level with beginners typically stick to class 1 or class 2. Colorado locals also know that it is important to prepare for a big day of hiking. Your typical preparation involves packing plenty of food and water—staying hydrated at altitude can save your day. Also, take note of the weather conditions and start your day early to avoid those afternoon storms. "There were a lot more dogs doing the hike than I expected so that made it more fun. Definitely go as early as possible so you don't feel rushed to finish or get too hot to complete it later in the day," said recent graduate from Colorado State University Sydni Kilnes. "It was fun to do with a group of people and I felt so accomplished after I finished doing it!" Being prepared, staying hydrated and reaching a summit will make for a wonderful adventure that will leave you feeling like a professional hiker.
5. Rafting the Royal Gorge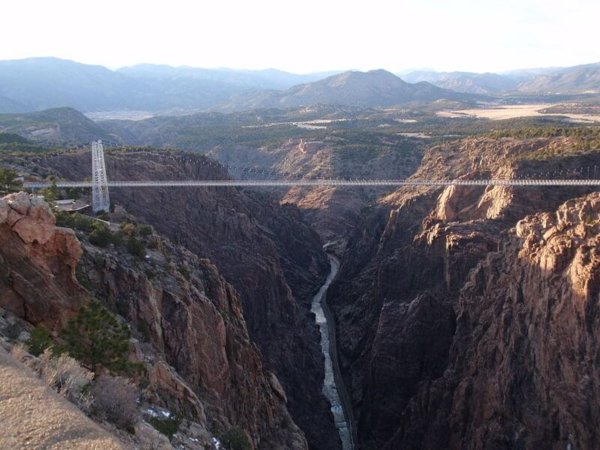 Up for an adventure that may leave you soaking wet? Rafting Colorado's Royal Gorge will get you out of your comfort zone as you navigate the rapids of the Arkansas River. Rafting at the base of an 1000 ft. canyon will take your breath away and get you in touch with the amazing geography right here in Colorado. The waters of the Arkansas River also operate on a class system that fluctuates based on water levels so consider this when planning your trip. Keep in mind, the higher the water level, the more dangerous the waters so it is best to partake in a rafting trip organized by professionals. Rather stay dry? The Royal Gorge Bridge & Park offers plenty of other ways to get in on the adventure such as a skycoaster, gondolas and of course the iconic bridge that stands nearly a 1000 ft. above the river.
6. Rock Climbing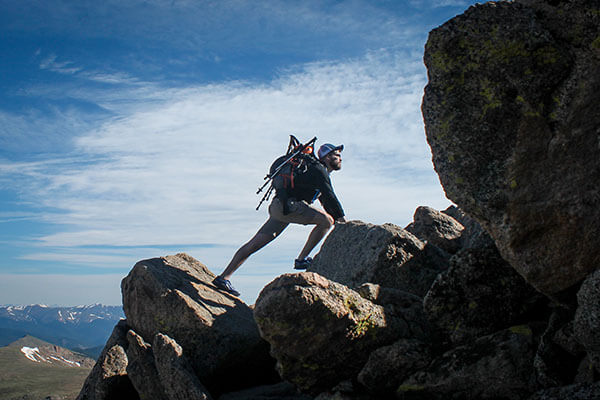 Looking for an adventure that gets your feet off the ground? Try another favorite activity of Colorado locals: rock climbing. It can seem daunting, particularly for those inexperienced and unsure of where to begin individuals. Whether a Colorado resident or tourist, you can find some great opportunities to learn the ropes of rock climbing. "When you're up hundreds of feet hanging by a rope, you build a sense of trust for your gear and your climbing partner. You'll learn your true potential through fitting into places you never though were possible," said DU Class of 2018 graduate, Catherine MacCormick. "Personally, I've found it as a great outlet. The mountains are right in our backyard so get out, grab some gear and pals and get on the rocks." Denver has plenty of gyms in the area that will allow you to learn in a controlled environment. If you would prefer to get started in the great outdoors, you can find a variety of guided tours with instructors. Whether you find yourself inside of a gym or out on a cliff face, rock climbing challenges both your physical and mental strength and pushes you to new heights.
7. Mountain Biking
Biking in Colorado does not have to be the stereotypical image of a daredevil hurling down a steep mountain face. You can find novice-friendly bike paths and even some that don't require that much pedalling, take the Vail Pass as a great example. If dropped off at the Summit, you can bike downhill all the way back to either Copper Mountain, Frisco or follow a bit of flat road to Breckenridge. Prepare to stop along the way for plenty of photo opportunities as well as restaurants if a lunch break is needed. Grab your bike helmet, get outside and enjoy the view while avoiding what can seeming an impossible task of going up the mountain. If you would rather get off a bike path and want more of a challenge, many ski resorts offer chairlift bike hauls that allow you to ride down forested trails.
8. Take a trip to Hanging Lake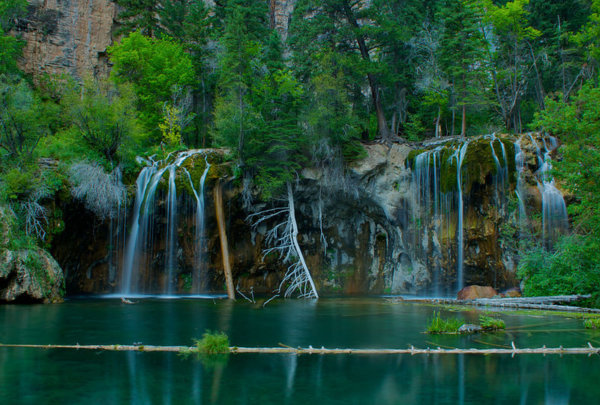 Challenge yourself with a challenging hike worth the view? The hike to Hanging Lake leads to waterfalls that flow into the turquoise waters of Hanging Lake. Hanging Lake's status as a National Natural Landmark makes it a popular trail for both locals and tourists alike. The trail to Hanging Lake is estimated to only take two to four hours which makes it a good alternative to the more full-day trip that is a fourteener. Visit like a local by arriving early, leave no trace (as in trash) and following all rules and regulations of the site (i.e. not swimming). Hike like a pro and up your Instagram game all in one day by taking on the adventure roaming around Hanging Lake.
9. Visit a gold mine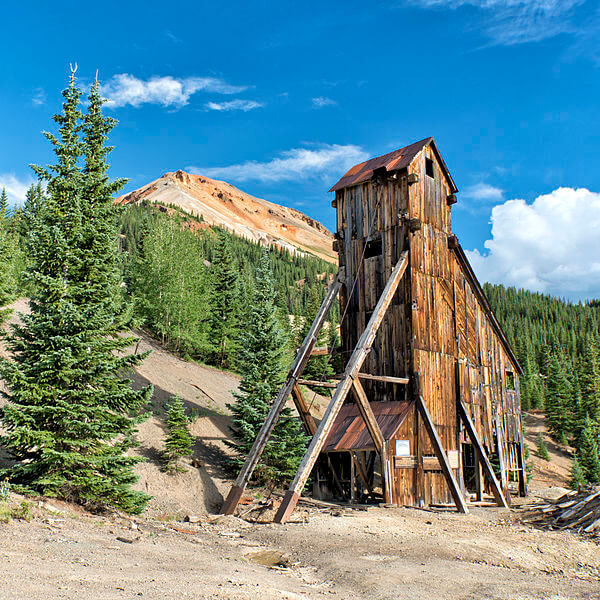 Want to see if you can strike it rich? Exploring a gold mine can satisfy both an adventurous itch as well as teach visitors about the history of Colorado's part in the gold rush. Travelling 1,000 ft underground may seem like a nightmare to some but was a part of day to day work for miners. Pan for gold and gemstones and perhaps leave with riches of your own. A gold mine visit will take you back in time as well as push you outside of your comfort zone traveling further and further into the heart of a mountain.
10. Horseback riding
Get your boots in some stirrups and explore Colorado's mountains on horseback. Horseback riding gets you in the western spirit of adventure as you make your way through trails at a pace that allows you to truly appreciate your surroundings. Even better, with a guided ride you don't have to do any of the grunt work that comes to mind when thinking of cowboys of the wild west. The rides vary from one hour to offering breakfast or even a steak dinner around a campfire. Need more of the wild west? Book a stay at a dude ranch, although they tend to have a bigger price tag. No matter the type of experience, horseback riding in the Rockies will leave you having a John Wayne moment.