In the swampy depths that rain orange and blue, Gator pride is a tangible beast that should be feared and revered. Gators are loud, proud and probably smack talking FSU. After all the University of Florida breeds a certain type of student, a type that you can easily point out in a crowd.
Here are 10 ways you can spot a Gator from a mile away.
1. Most of Your Wardrobe is Orange and Blue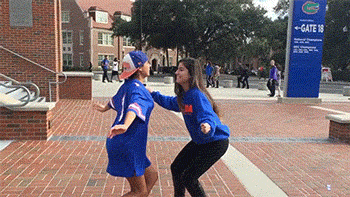 When we rep, we rep hard. Orange and blue will decorate your walls, cars and closet. These colors will consume your every waking moment, even after graduation. Be it game days, an early morning class, a comfortable weekend in or on your lanyards—you'll find most UF students decked out in gator colors. Most of us discover early on that we look damn good in orange and blue, too.
2. We'll Let You Know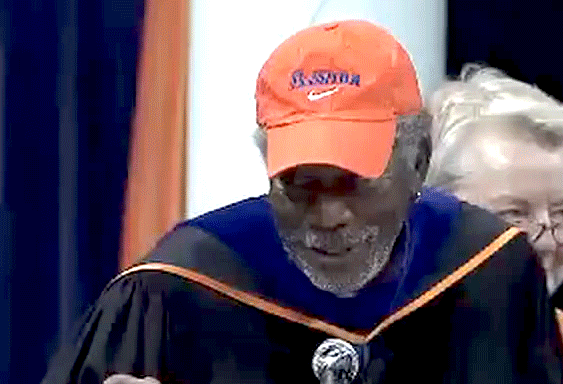 Half the time people won't have to guess where you went to college since we like to let people know. There's no shame in that. When you go to one of the top ten best public universities, you develop a touch of tasteful arrogance. "Once I graduate, I'm buying all UF alumni stuff," junior at UF Kyra Ozment said. "I worked hard here, and everyone will know that." Students know that UF is not an easy school and they should feel proud and accomplished just for going there.
3. You See a Sea of Birks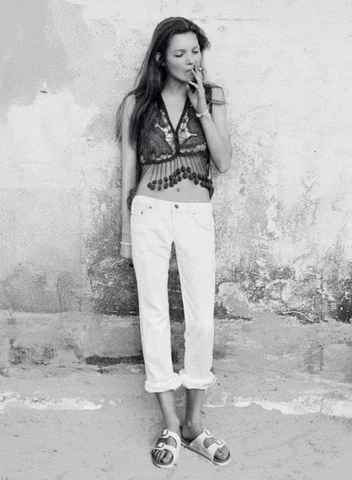 Birkenstocks are back and here to stay, well at least at UF. If you see a pair of Birks or own a pair, welcome to the Gator Nation. We also welcome knockoffs—we don't judge. "If I don't see at least five pairs of Birkenstocks from my dorm to main campus, I know it's going to be an off day," junior at UF Eila Espada said. Birkenstocks have become such a fashion statement at UF at this point that they should sponsor us.
4. You know the Scoot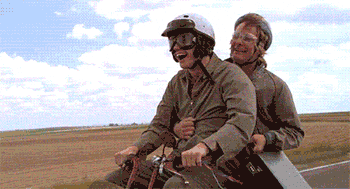 If you have ever seen, ridden or owned a scooter, chances are the fellow Gator is you or you witnessed one in its natural habitat. "If I see a college-aged person scooting around Gainesville, I automatically think that they go to UF," student at Santa FeMika Irikawa said. UF students love convenience and scooting is a convenient way to get around campus. Catch them on Archer, 34th and 13th street. But never drive behind them; you'll have a slow and aggravating ride trying to keep your distance while wanting to pass them.
5. When Running to Catch the 38 is the Norm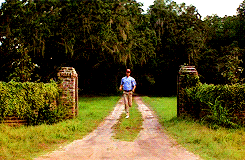 If you went to UF, you understand the art of running to catch the bus before you find yourself stuck on campus or at your bus stop for another ten to thirty minutes. You also know that you can't exactly trust the RTS app. Hence the running. But look on the bright side, four years of running to catch the bus had to have helped get rid of some of the pesky freshman 15 (or 30). Right?
6. You have Parking PTSD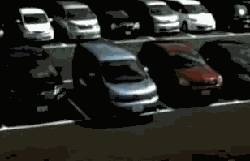 UF has notoriety for their incredibly terrible parking. If you've cried tears of frustration or anger because of a parking spot, you went to UF. Circling around the same parking lot three times for a spot to magically appear happens to you at least once a week. In moments like that you might actually turn to prayer. Your first melt down did not come from a class, but from a parking spot. Let's be real, the amount of parking tickets you've racked up could now pay for at least a third of your tuition. But it's great to be a Florida Gator, right?
7. You Learned to Avoid Archer Between 4 p.m. and 6 p.m.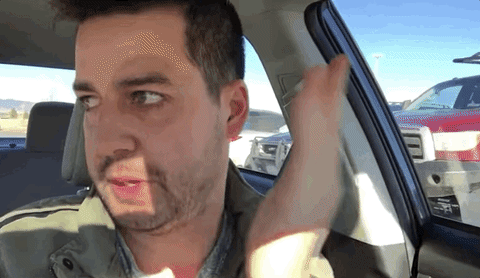 Archer during rush hour traffic haunts you as a nightmare you lived through far too many times. If you ever needed to get anything or go anywhere during these times, good luck. Being surrounded by college kids who drive just as bad and dread riding through Archer as much as you can stress anyone out. Word of advice: plan your schedule around these times. It'll save you a lot of irritation.
9. You Know it's Right Over Left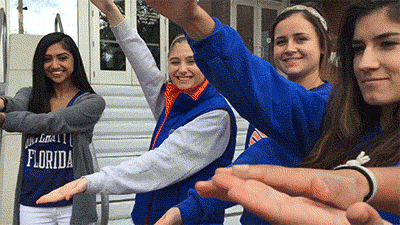 Game days are filled with the thundering clap of the chomp as students and parents alike never forget the correct format. It's right over left. Always. UF even goes out of their way and teaches you the correct Gator chomp form at preview. You can never confuse it and you flinch if someone tries to do the chomp left arm over right. UF establishes certain ways to do things around these parts of the swamp.
9. You Hate FSU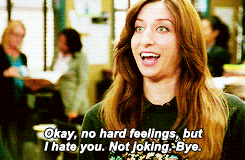 You can't even say their name without curling your lip. You make it a point to remind anyone going to FSU that UF is one of the top ten public universities (number 8 to be exact) and now their football team couldn't beat us this year. No big deal. You certainly know that garnet and gold don't mesh well together. "I don't watch and have never had an interest in football, but since coming to UF I can honestly tell you that I don't even want FSU to win," senior at UF Beth Heidrich said. This happens to be one of those unspoken UF policies; in order to go here you have to hate FSU. The rivalry starts flowing through your blood as soon as you meet Albert E. Gator.
10. You Love the Gator Nation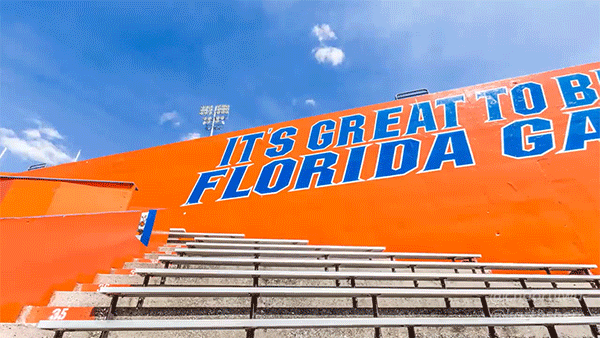 The amount of people who went to UF and stayed to work as an employee is fascinating to see. "They work so hard and are so committed to their job and giving back to the university that educated them," recent UF graduate and employee at UF Health Leilani Johnson said. Your love for the university goes far beyond graduation. Making contributions to the community that gave you so much in your four years here is one of the easiest ways to spot a gator.