Starting college, while as thrilling as getting that Amazon gift card on Christmas day, can take an adjustment. For many, the end of the fall semester marks the seemingly impossible triumph over their first semester of college. For first-year students at Vassar, this induction comes with a few standout experiences and lessons to carry for the next four years.
Here are 10 signs you know you survived a semester at Vassar:
1. Random wildlife sightings Don't Phase You
During orientation you learn that a womp-womp isn't just a losing sound effect on some game show. Barely any time passes before your first deer or womp-womp (Vassar talk for groundhog) sighting. Soon enough, you aren't even shocked to see Bambi strolling around carelessly in the middle of the quad. "One night I was walking home with my friends and we heard an animal rustling in the bushes. We were trying to figure out if it was a squirrel or a womp-womp, but then I saw the white striped tail and realized it was a skunk," freshman Katie Spear recalled. "But after only a semester here, I've gotten used to strange wildlife spottings." So if people aren't your cup of tea, at least there are plenty of furry friends waiting to be made.
2. You've Joined a Slew of Student Organizations
After the activities fair leaves you on way too many email listservs for a cappella, comedy and ballroom dancing groups, you have your choice of dozens of meetings to attend. In these meetings yo find your niche in an org-based community while contributing to a greater cause. "One of the most memorable experiences this semester was being a part of Habitat for Humanity's first build of the year," freshman Brenda Dzaringa said. "It just felt great getting out of the 'Vassar bubble' and seeing other people and their lives for a change." Joining organizations is the perfect way to not only get involved but also to ensure that you're never bored and stuck in your room.
3. You've Mastered the Art of Budgeting… Sort Of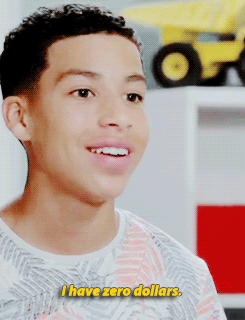 You ran to the Retreat  last week only to find you're out of dining bucks, but somehow you still have a month's worth of  meal swipes left. Almost all upperclassmen warn against such misfortune, but it seems inevitable, even for the most organized planner. On the bright side, amidst the added stress of finals week, you can swipe into the Deece solely for desserts. And at least you learned that you're not a "standard meal plan" type of person.  
4. You actually learned something
Some of the best learning at Vassar comes from all the amazing lectures outside of class time. From Adrienne Maree Brown discussing her work with activism and science-fiction to Ysaÿe Barnwell leading a group sing, there's almost always a professional on campus sharing their work and insight. "The lecture by Marjane Satrapi was one of my most memorable experiences for me this semester. The way she spoke about her life was hysterical and really interesting. I loved how nonchalant she was even when she was speaking in front of the entire chapel, and how blunt her opinions were,"  freshman Erin Abrams shared. Without a doubt, attending scheduled lectures are a great way to find education outside of the classroom and make sure that you get the most out of your experience at Vassar.
5. You know the post office does not equal Shipping and Receiving
One is a quick stroll to Main, the other a much longer and more effortful trek. Receiving packages excited you, but it wasn't long before an email from Shipping and Receive filled you with dread. But although the trip can take an unexpected chunk of your day, you can't complain when you finally receive that package you ordered on Amazon a few days before. Not to mention, it's the perfect excuse for a longer-than-normal study break.
6. You never Call People Nerds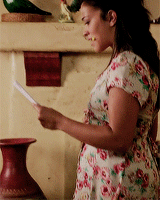 Once the school year is in full swing, everyone works harder than Dwight Schrute as the Assistant to the Regional Manager. From meetings for group projects in your dorm's parlor to office hours at the Retreat, productivity and diligence abound. And while it may take some time to get used to juggling classes and other commitments, there's always a place to get it done. The library doesn't have a 24-hour room for nothing.
7. Working hard means you play even harder
As easily as you can find someone putting in hard work, by Friday night you can always fine someone kicking back and and being a stereotypical party-going college kid. "Freshman fun night with the soccer team was a night I'll never forget, even though I can't remember some parts of it. I got to bond with my fellow freshmen as well as the rest of the soccer team," a Vassar freshman said.  Your reward for surviving a rough week at Vassar? Fun, fun, fun on the weekend.
8. You Got used to the Barefoot Monkeys… and their fire show practices
It's quite a sight, the first time you see the Barefoot Monkeys playing with fire in the middle of the residential quad. Even more surprising is when you approach them and they promise that you, too, can be a spinner with a little time and training. You'll finally stop gaping after a few weeks of watching them practice–and maybe even joining a practice or two, yourself–but their tricks continue to be equal parts impressive and intimidating.
9. You're Becoming a part of the Vassar Community
While adjusting to new faces and places takes a while, you've got friends in Vassar's community. Everywhere you turn, someone is willing to lend a helping hand. This comradeship extends beyond the welcomes of orientation and shows itself consistently–especially when times get more difficult. "Everyone's reaction to the election results stood out to me," freshman Tanya Kotru Gode remembered. "I liked the unity of the Vassar students, and how Vassar as a whole provided a safe space to discuss how everyone felt and to deal with the potential outcomes," she said. Though things may not always be perfect, you can be assured people are always willing to help you work through your hard times.
10. You understand the community around Vassar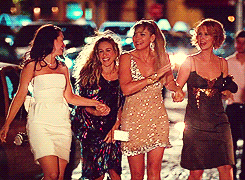 From the Walkway over the Hudson to a handful of restaurants, the surrounding city of Poughkeepsie gives Vassars students so many great opportunities to enjoy themselves off campus. Weekends are a great time to take a quick walk down to Island Empress or a bus trip to the mall. "My most memorable experience was actually in the first week of orientation when my best friends and I first went to dinner together at Thai Spice," freshman Janrey Serapio said. "It was only our third or fourth day at Vassar, so we were all super awkward, but we call it the first 'fam' dinner because, unknowingly, it was the first of many," he said. Whether you just spend a night out on the town or dedicate time to serving the community, it won't take long before you and your friends venture off the compact campus.