Looking for vegan options in State College but don't know where to go? However cast off dairy and meat products are from your life, finding the meal you really want is harder than planning your schedule. Luckily in State College, there are plenty of vegan-friendly restaurant options.
Whether you're looking to eat American, Mediterranean or Mexican, here are 10 restaurants in State College that serve the healthiest and most delicious vegan food.
1. Sowers Harvest Cafe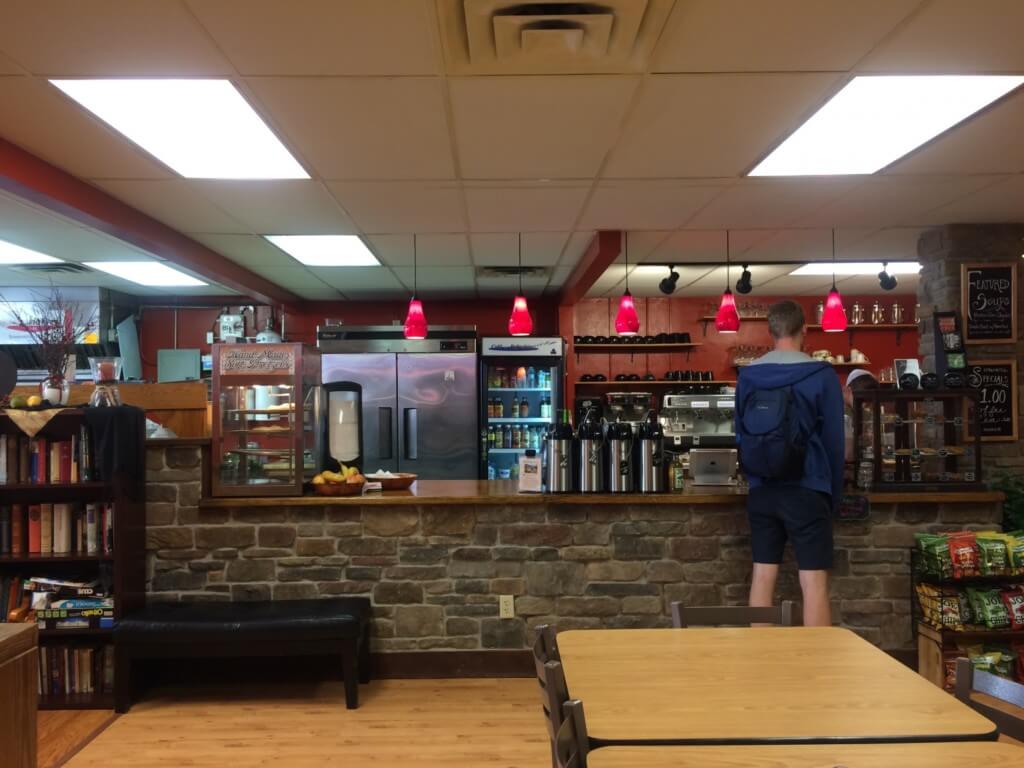 Located only a couple doors down from Insomnia Cookies, Sowers Harvest Café offers breakfast, lunch and smoothies. Want to dine with your gluten-free and dairy-free friends too? Well, you're in luck- because the Sowers Harvest Café caters to a variety of diets. "This restaurant is one of the favorites in the State College area. Every time I go there, my food is so fresh and I know the people who prepare the food put the time and effort into making it as fresh as possible," said junior Flory Silverman. "I usually get their Caesar salads or their grillatilas, which are so good because it's a thin bread and you don't feel too guilty after eating it." And what's a grillatila? Only oozing, warm cheese with your choice of vegetables on fresh, fragrant bread. Sweet dreams are truly made of cheese.
2. Noodles and Company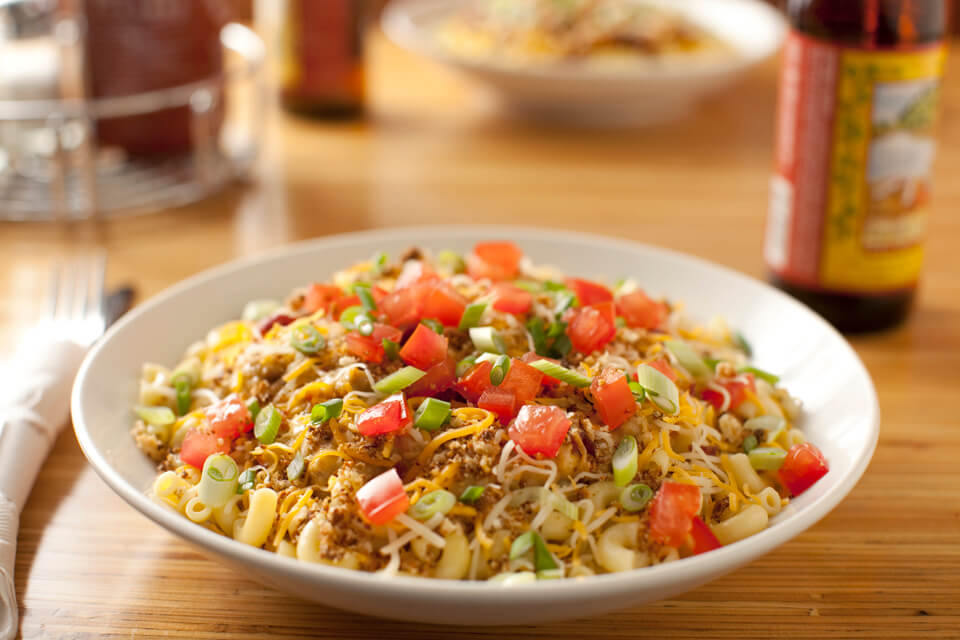 Worried that your vegan diet will leave you wanting for more? Well, get excited vegans, because Noodles and Company has some of the heartiest and tastiest vegan dishes in State College. "I like Noodles and Company because it's affordable and there are a lot of options. It's only six dollars for a bowl and the food ranges from Asian to American to Mediterranean. My favorite is the Penne Rosa dish," junior Monica Campana said. One of their most popular vegan dishes, Penne rosa, consists of penne pasta with a spicy tomato cream sauce, mushrooms, tomato, spinach, wine and parmesan or feta. Yum!
3. Webster's Café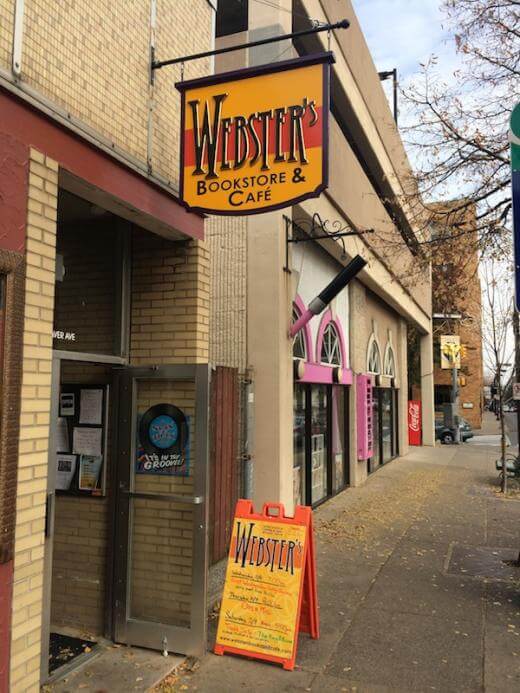 Calling all vegan bookworms, come get your lunch and a new book at Webster's Café. The artsy-ness of this café will definitely make you want to insta your meal. This diverse atmosphere is resembled through its name, Webster's, which surprisingly doesn't come from the dictionary. It's actually a loose variation of the German word weber, meaning to weave. Webster's proudly serves an authentic black bean burger, which can be served with or without a bun depending on your gluten preferences. Their vegan and dairy-free options are clearly marked on the menu so it's easy to choose what you want. The bookstore is even a vintage vinyl shop and space for music events.
4. Fiddlehead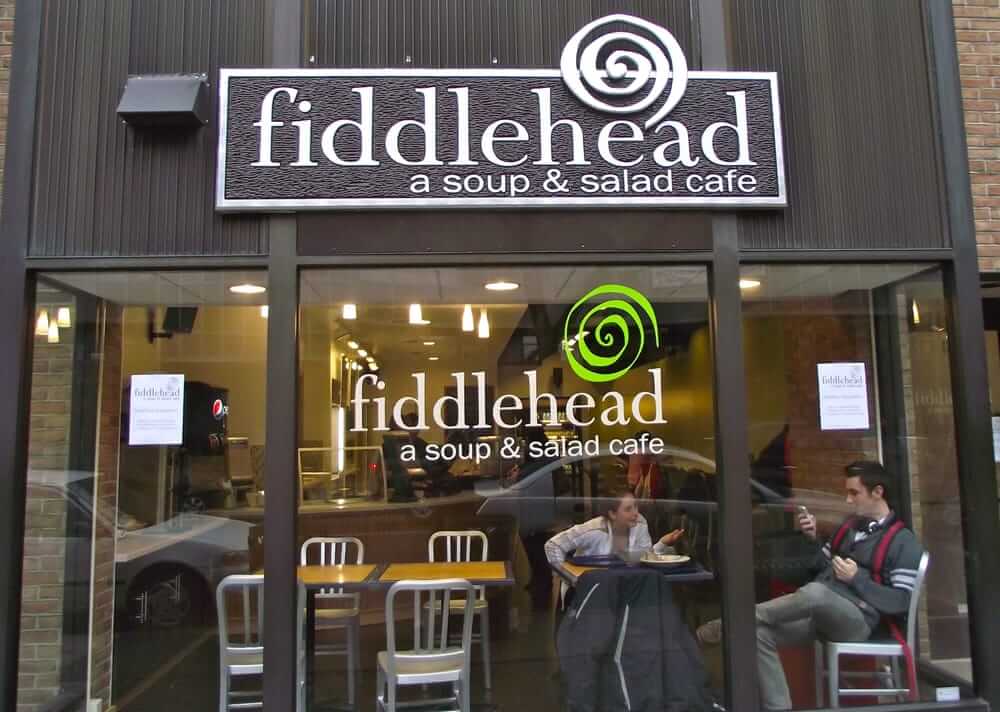 Ever wanted walnuts, kale, apple slices and cucumbers in your salad but could never find just that at any restaurant? Well, at Fiddlehead in State College you can make your dream a reality. Every salad at Fiddlehead is make to order, allowing you create your own salad masterpiece. If that isn't enough customization for you, you can also order one of their soups which are made from scratch. "They have a lot of vegan options. They label on the board what is vegan and what is not which makes it really easy to figure out what to order," said senior Cat Casselli, a lifelong vegan. They even offer over 10 different kinds of homemade vegan dressings. With so many different combinations possible, you can have a different salad every day of the week.
5. Green Bowl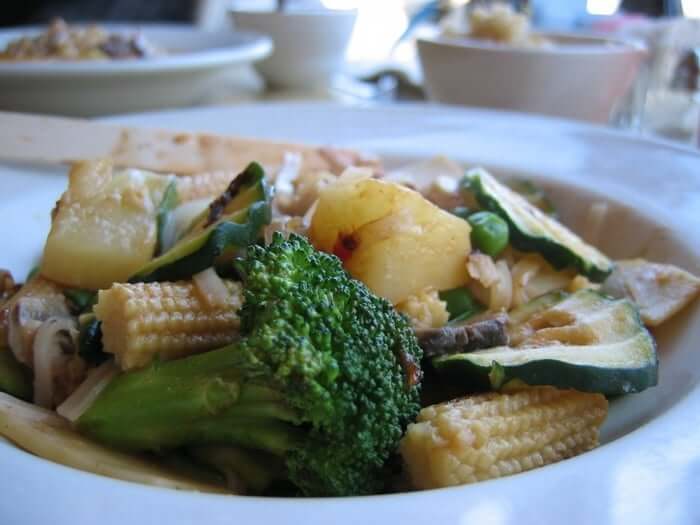 Why stop at creating your own salad when you can create your own stir-fry too? At Green Bowl you begin with choosing your base (rice or noodles), a variety of fresh and local vegetables and then have it grilled to perfection with any sauce you choose. From over 20 sauces to choose from, you can choose something savory, such as their oyster Asian stir-fry sauce, or something sweeter, like their pineapple curry sauce. "It's super authentic if you order a specialty dish, the owner prepares it. The food is awesome and healthy. They also accommodate to gluten free and other allergies and vegans." said junior Jessica Toyber. At Green Bowl, you can fill your mind, body and bowl!
6. Mad Mex
Also known for their "lit" margarita Monday's, everyone knows Mad Mex's made-to-order Mexican food such as tacos, burritos and quesadillas. "I always get the veggie and tofu fajitas. It's so good and the service is great. They also give you large portions for the price you pay and the atmosphere is friendly and fun." said junior Lo Cestare. They like to call their style of Mexican food "Funky Fresh Cal-Mex", AKA a mix of American, Mexican, Southeast Asian and Spanish cultures all in one dish. Talk about a melting pot in State College.
7. Pita Cabana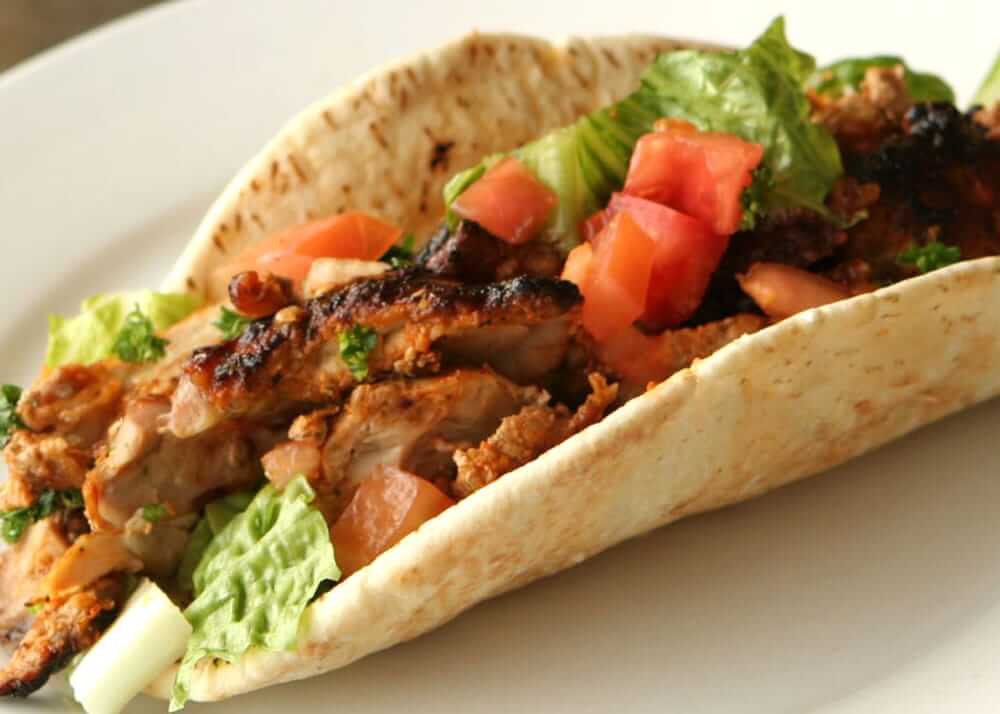 Chipotle line too long? Dare to differentiate yourself from your basic Chipotle munching friends. While they wait in a line that's forever and a day long, walk around the corner to Pita Cabana. Serving fresh Mediterranean cuisine conveniently in State College, Pita Cabana allows you to create your own savory and vegan friendly dish. Whether you want a platter, sandwich, soup or salad, Pita Cabana fills them with fresh, high quality ingredients. One of their most popular options is the create-your-own pita/rice bowl. You can choose to indulge in their infamous falafels, then your choice of vegetables and sauce. Feeling a little spicy? Get their satay or BBQ chipotle sauce, or go a little more mellow and get their creamy tzatziki.
8. Kaarma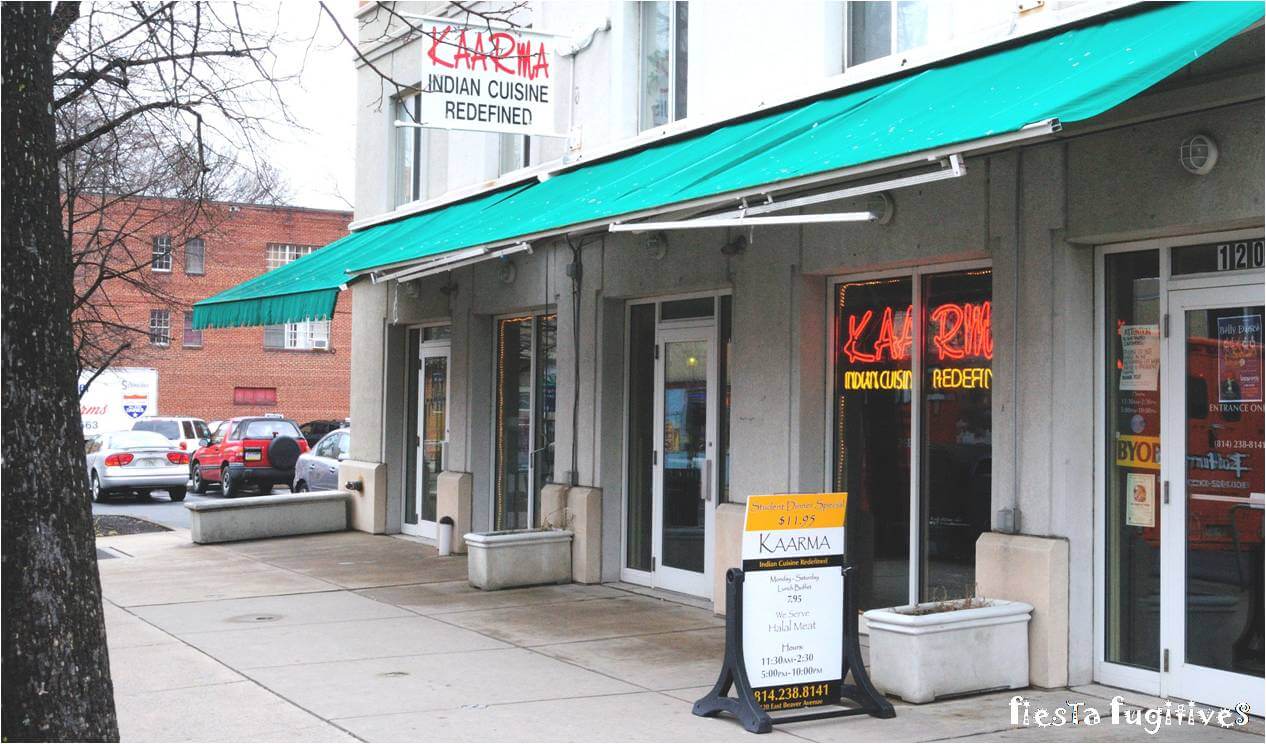 You don't even need a car to visit one of the most popular Indian cuisine restaurants in State College. Simply hop on the white loop and get off at the cata bus stop, and you'll be at Kaarma's front door. Try the saag paneer, a deliciously creamy and heart leaf-based dish thickened with cottage cheese. You won't even feel guilty when deciding if you want desert because the saag paneer is known to being so filling that you won't even have room. "Although Kaarma isn't as good as my mother's Indian cooking, it's pretty good." said senior Nikki Bhalla. "They're buffets are a good price for the amount food you can get." said Bhalla. Daily lunch buffets and Saturday dinner buffets are only $12 and $9, respectively. Broke State College students can rejoice in the cheap and delicious food that isn't Easy Mac or Cup Noodles.
9. Irving's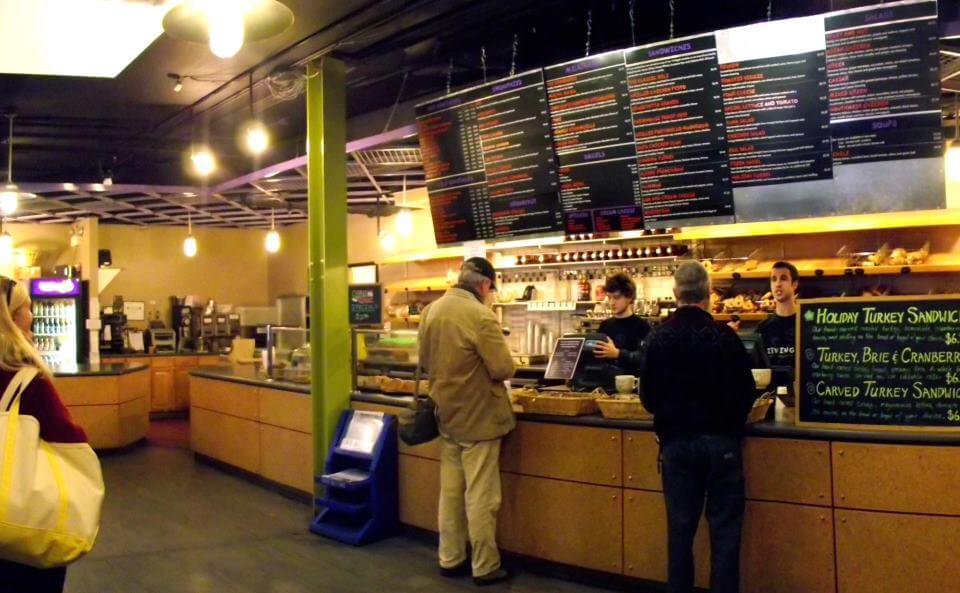 Find comfort in Irvin's laid-back, cozy coffee shop vibe located right across from Old Main. Voted for having the best bagels and breakfast sandwiches this past year by State College Magazine, Irving's is the perfect spot to eat a delicious breakfast while finishing up some leftover homework. Show your love for Joe Pa by ordering a Joe Papaya smoothie. Made with strawberries, pineapple, mango and coconut, you'll be wondering if you are at the Hula bowl. "Their pizza bagels and breakfast sandwiches are the best things I've ever had." said sophomore Xylie Parker. Try ordering one of their most popular vegan options—the hummus sandwich, which is served open face with hummus, roasted red peppers, cucumbers and sprouts. Your tastes buds are bound to thank you!
10. Galanga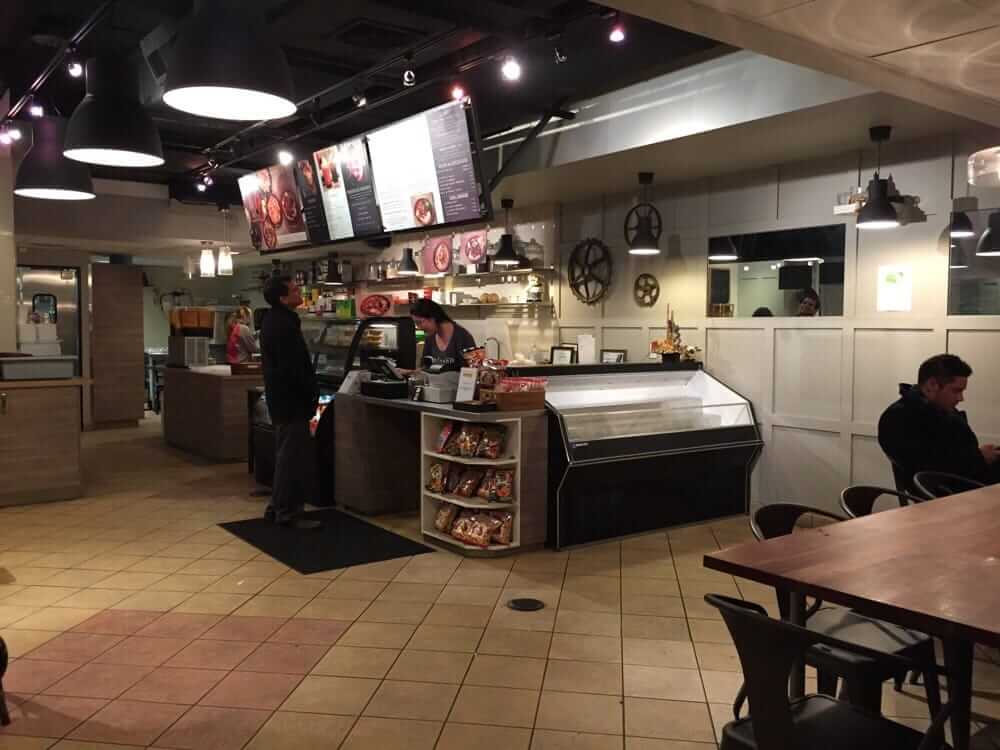 Craving Thai food? Eat at Galanga, one of the three Thai restaurants located in State College. With their modern interior decor, Galanga invites customers looking for both Thai and/or vegan food. With a two-page vegan section on the menu, you'll come back often enough to try just about everything. If you don't get a kick from Hot Cheetos, try their spicy Tofu curry. But if something sweet is more your style, order Pad Thai and be able to say you've been there and Thai'd that!