Everyone knows that Dylan & Cole Sprouse, Anne Hathaway, Alex Baldwin, Lady Gaga and just about 25 percent of the famous people in America went to New York University. Plus, we have a pretty cool Quidditch team and consistently rank as one of the top schools in the nation. Well at least every NYU student knows that, and most likely learned it from their orientation leader. This list, however, includes pretty much everything you need to know that no one talks about during orientation.
Ready to learn about some of NYU's secrets?
1. The library's troubled past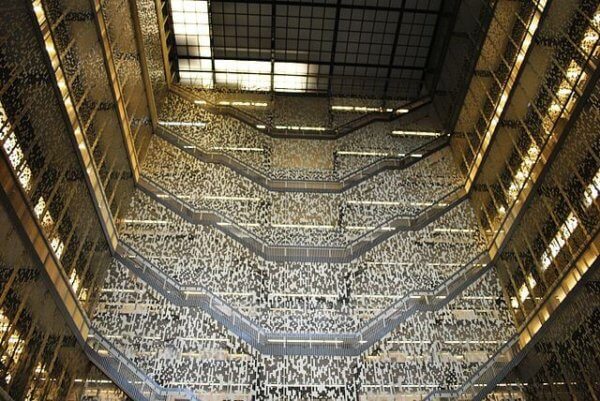 Many students don't like Bobst already, as it reminds them of 3 a.m. last-minute study sessions. Other students dislike it because it's named after Elmer H. Bobst, who went down in history as a racist for things he said when he was alive, most publicly known of those being the letter he wrote President Richard Nixon saying, "Jews have troubled the world since the beginning."
But the true pain of Bobst comes from the beauty within. Bobst is an atrium, which means you can see every floor no matter where you stand. Nowadays, every floor is covered in gold aluminum screens with holes that replicate digital pixels that the school introduced as an art project in 2012. What they don't tell you is why the coverings exist. Those coverings are actually suicide veils; prior to that several students died by suicide. "It was purposely designed to reduce suicide jumpers. If you look at the tops of the metal gates on each floor, they are designed to look like crosses while the floor was designed to look like spikes that are far away," said architect Philip Johnson in the feature length documentary "The NYU Suicides."
2. NYU basketball and…the Mafia?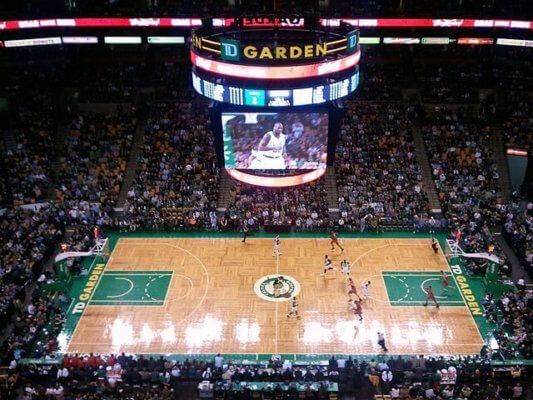 No NYU football team exists, and other sports teams play at Division III level or lower. But why? It's pretty rare for such a big, high-income school to not put more money into expanding its sports department. Now I don't know about the other sports, but their basketball team has a controversial history involving gambling and even the Mafia.
From 1933 to 1963, the beginning stages of college basketball, NYU's men basketball team played Division I basketball and sold out Madison Square Garden weekly. In 1945 however, three major gambling rings were discovered happening at MSG. It took until 1951 for officials to discover that players were involved as well. The District Attorney indicted 32 players from New York schools, including some from NYU, for being involved in the gambling and even throwing games. Again in 1961, investigators again busted almost 40 players in the league for fixing games and conspiring with Mafia bosses like Thomas Eboli and Vincent Gigante, with NYU at the center of it. The team then had to play independently for some years before being cut all together. It came back in 1983 as a Division III team, where it has stayed ever since.
3. Hawk Eye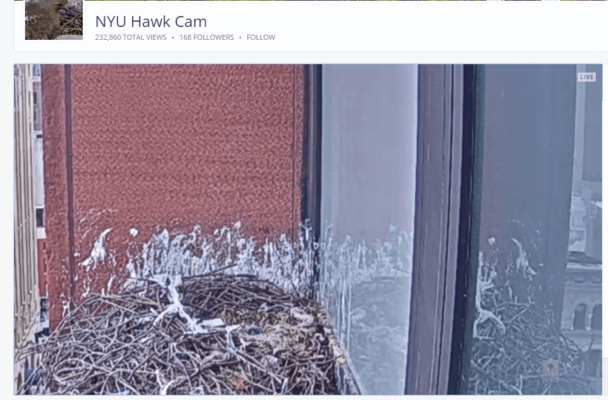 While the bobcat is the school mascot, the pair of hawks outside Bobst come in as a close second. According to the Washington Square News, the two made their nest outside the NYU President's office back in 2011, where they were majorly hyped and followed. The New York Times actually set up a livestream Hawk Cam to follow their progress. When the birds hatched and left, as did the students who followed them, the cam was forgotten. When NYU President Andrew Hamilton came to NYU in Fall 2016, he set the cam back up, and just in time too, for another set of eggs appeared in the spring. The hype returned and students enjoyed watching the parents nurse their younglings. While the baby birds may be gone now, the parents are still thriving and available for everyone to watch.
4. Crossing the Line
According to an anonymous NYU student, NYU does not correctly report the amount of sexual assaults they've had on campus. The school gets away with this because of their self-applied boundary lines. "Who gets to make this map? Who gets to count what is NYU?" a student said. "There are so many dorms that are outside of this map. It's absurd."
The Washington Post included this discrepancy in an article from 2016. According to them, there were no reported sexual assault incidences on campus in 2014, yet in public records you'll see six incidents linked to NYU; since they happened at dorms, they are not counted by NYU. Also, if the students report their incidents through NYPD or public safety, often the reports don't even show up in the log. Similarly, if the incident only involves one NYU student, the university is relieved of reporting it.
5. Sneaking in Kimmel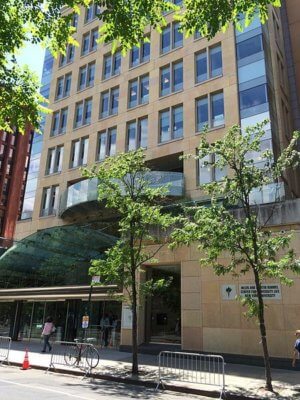 Getting into Kimmel without an ID might not be as difficult as one would think. Whether you forgot/lost your ID or want to show off how cool your school looks, just head up the main staircase and take a left at the top by Peet's. Once there, take a right into the commuter lounge and head towards the back right to find doors that will lead you to the rest of Kimmel. Pro tip: If you use this trick to show off to a friend, take them up to the ninth floor to fully take in the view. "NYU actually has pretty good security so this loophole is kinda nice. For homework once I was tasked with finding ways into the buildings without a legitimate ID and really the only ways in are this and being ninja enough to avoid the guards," graduate student DJ Powell said.
6. The Bike Life chose me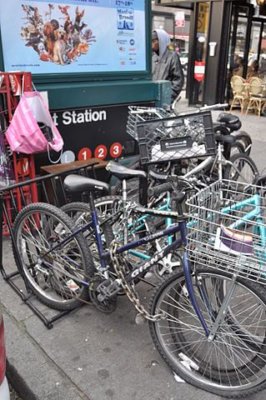 Amidst all these facts, enjoy this pallet cleanser: Take a bike rather than the subway. Whether you own a bike or want to borrow one for free from the NYU Bike Share, riding a bike comes out ahead in every category: time, money and the environment. Reid had a hard time with the subway when he moved here from the East Coast. The overly crowded subways were draining him of money while also constantly make him late to things before he decided to start biking everywhere. "The bicycle will save your sanity. Bike for life," Reid said.
7. Nap Time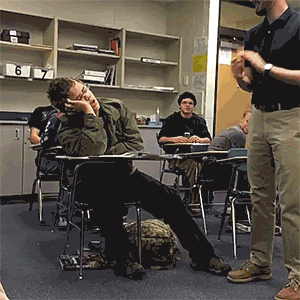 Located off MacDougal Street, the Lipton Lounge in the basement of an NYU dorm building features a kitchen, tables and enclosed chairs, perfect for napping. "Honestly more people than just commuters go there, which is fine as long as they're quiet," junior Madison Oliver said. "The domed chairs are the best place for a nap because you're almost completely covered and don't have to worry about people looking at you all judgingly. Which is another issue all together because it's college, we've all been there, we all need naps."
8. Sham recycling?
You will probably want to ride a bike more for the environment after this next one: NYU *most likely* doesn't recycle. While you'll see campus covered with trashcans and recycling bins to choose from, students have reported that it all goes to the same place. "I found that out really quick. When I was looking at the different bins and where I should put my plastic, another NYU student told me it didn't matter," Oliver said. "It might be an all of New York thing though, because I see trash, cardboard, you name it always grabbed by the same people, thrown into the same mess."
9. The pressure (and what it causes)
"They never tell you at orientation how many of your friends are going to go through bad depression spells and/or leave for rehab," sophomore Ashley Yu said. In fact, the NYU Health Center's Counseling and Wellness Center said most of their counseling sessions and calls into the hotline are about school pressures and not being good enough. For NYU student Lysander Reid, it's more NYC that gets to him, rather than NYU. "They never tell you how dark New York gets in the winter and how incredibly depressing it gets," Reid said. "Maybe it's both [NYU and NYC], but for me it's mostly the city." Remember: Always seek help if you need it.
10. Best place to cry on campus: #justcollegethings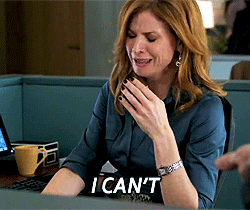 I'd never cried in public before I came here. That instantly changed. If you find yourself stranded on campus in need of a private cry, the gender-neutral bathrooms on each floor are single-use. If you're a vocal crier, try less populated floors like three to seven, and you are less likely to get a line out front if you go during classes. After that it's time to fix yourself up and head back out to class, because, well, that's college.
Read more about NYU's not so secret brag-worthy achievement. Check out our top 10 dance colleges.