Penn State and football go together like peanut butter and jelly. We may not be the top ranked team in the Big Ten, but when it comes to our student section we simply can't be beat. Bleacher Report has repeatedly named Penn State's student section the best in the country and Kirk Herbstreit of ESPN gave our student section the number one spot on his list of the best student sections. Still not convinced?
1. Student Perks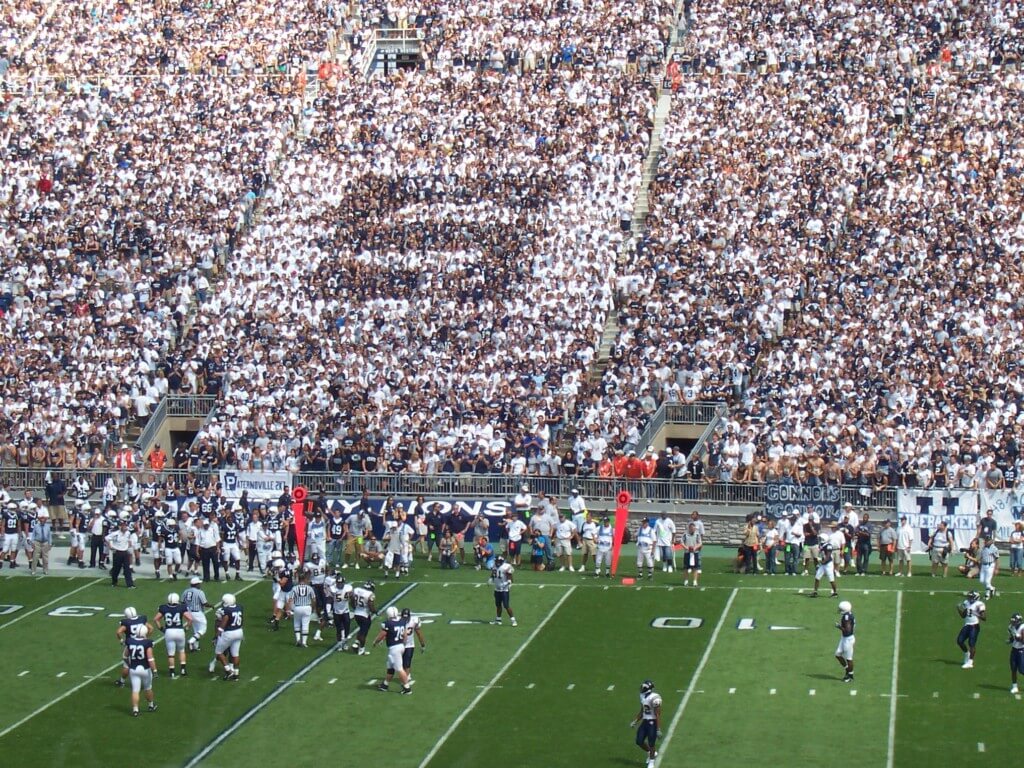 Football is a huge part of Penn State's identity, but attending games may not be every student's ideal Saturday. Even if football is not a sport you enjoy, or you think the program is overrated, you should add attending one game to your Penn State bucket list. Recent Penn State graduate Kyle Weaver mentioned how different it is going to the games and not being part of the student section. "As an alumni looking back, being in the student section was some of the best memories I have from the games," Weaver said.
2. Beaver Stadium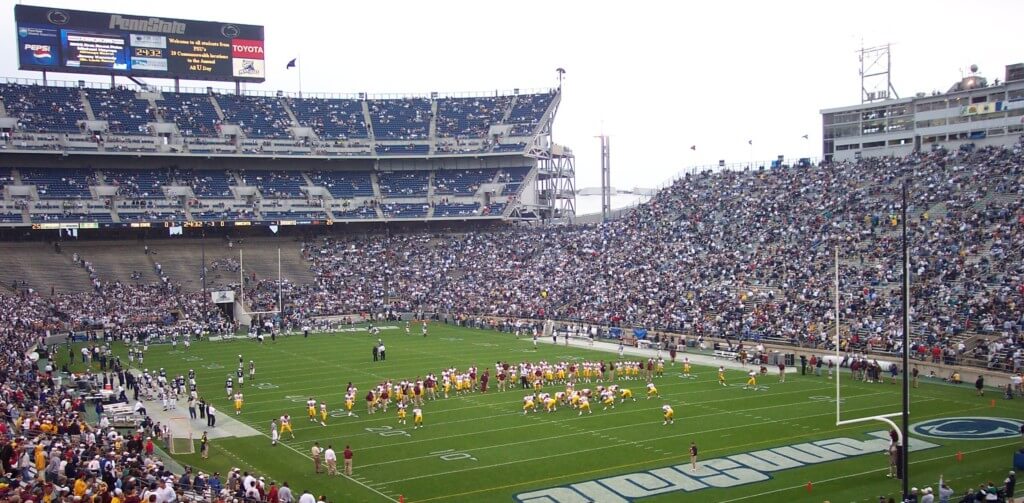 Penn State brags about having the second largest football stadium in the country, holding roughly 107,282 people. This year alone, Penn State sold over 21,200 tickets just in the student section. These tickets have sold out consistently for over four decades. Students eagerly wake up at 6 a.m. the day the tickets go on sale to lock down their season passes. Regardless of whether our team is projected to win or lose, you can count on the student section getting packed. That's dedication.
3. THE WHITEOUT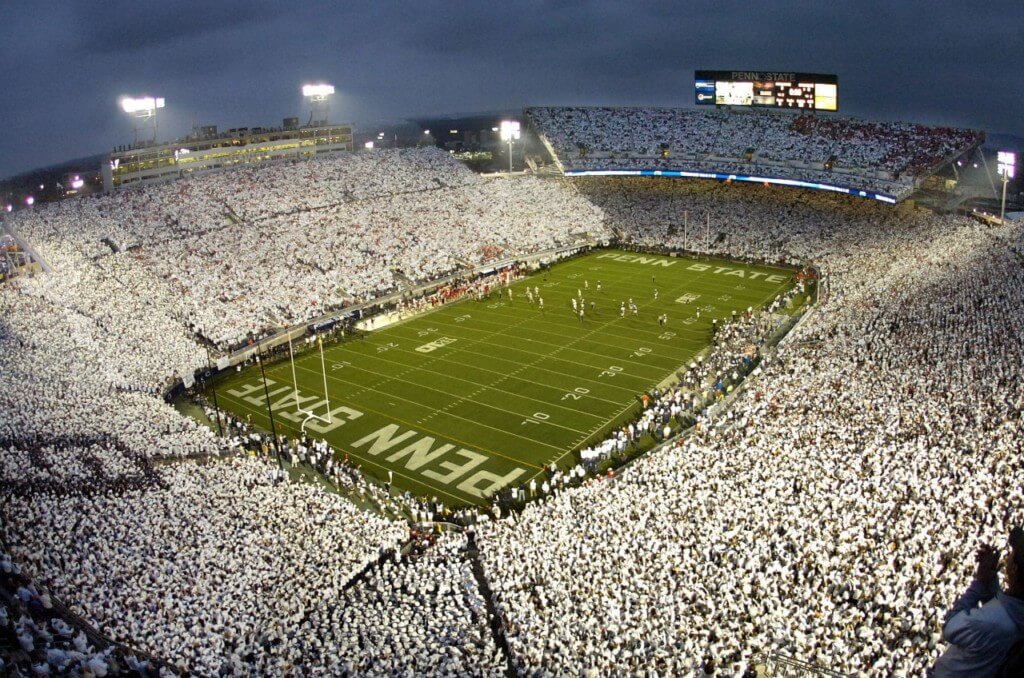 For one game each season, every single Penn State fan in Beaver Stadium wears white. It usually takes place during a night game against a big opponent. The combination of 100,000 people uniformly wearing one color, plus the excitement of a big game creates an unbelievable energy in the stadium.This is possibly the loudest game you could attend at Beaver Stadium, and definitely the craziest. According to ESPN, coaches and players on the opposing team comment on how much of an impact the crowd has on the players. The noise level literally makes their face masks shake. Dressing in one color creates a sense of unity among the fans, taking our school pride to another level. We just beat Ohio State, the number 2 school in the country, during our whiteout game—that's the power of the whiteout.
4. Tailgating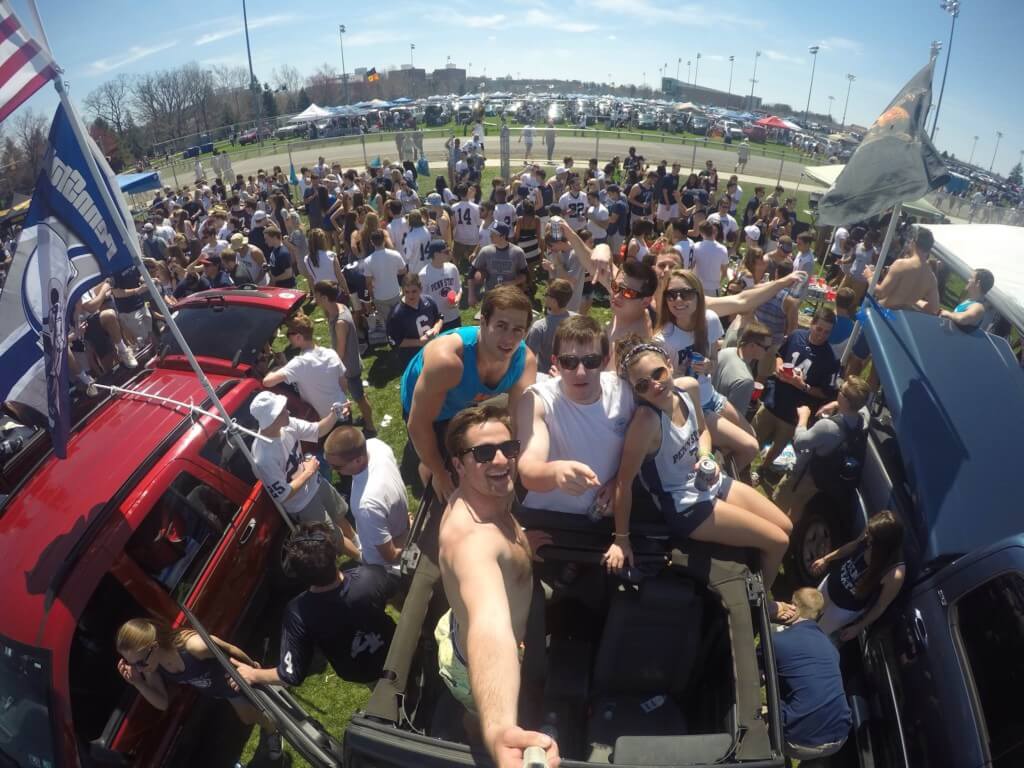 Tailgating a Penn State football game is like a rite of passage in Happy Valley. Nothing beats spending all morning or afternoon (or both) drinking beers in a grassy field among hundreds of thousands of other people. Students don't mind waking up at the crack of down for tailgating. Pro tip: Find a friend whose parents are throwing a tailgate. It means endless tables of free food and coolers of beer as far as the eye can see. Sometimes, the tailgates are more fun than the actual games.
5. The Touchdown Toss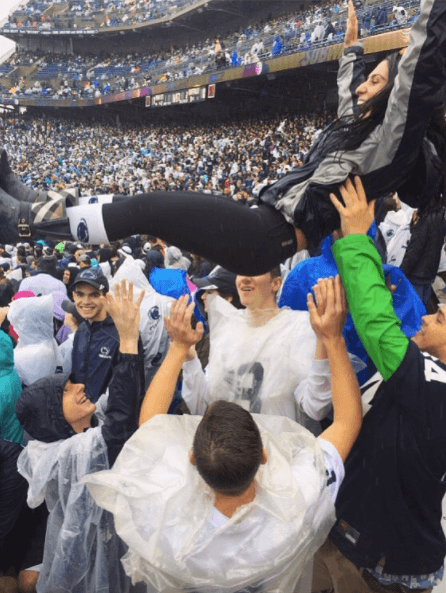 After every touchdown, the student section likes to do a little extra celebration. Students get thrown in the air one time for every point scored. It's typically girls that do this, but occasionally you'll see a guy get thrown up in the air. And when I say thrown in the air, it's more of a basket toss with 15 people under you waiting to catch you. It's totally safe (kind of). Senior Kate Jester, who has personal experience with the touchdown toss, said it's scary, but definitely a moment to remember. "You definitely need to be thrown up by people you trust! Once you're in the air you feel like you're flying—especially if they toss you high enough," Jester said.
6. The Half Time Performance
Penn State's Blue Band performs at half time for almost every game. They hype the crowd up with their music, usually playing a medley of well-known songs. They put on an incredible show with moving formations and drum major flips while they play to both sides of the field. The band includes over 300 members who are all critical in putting on the best show possible. Their upbeat music gets everyone ready for the second half of the game, and you'll be glad you decided to watch them play instead of waiting in the three-hour line at concessions.
7. POM-POMS
https://www.instagram.com/p/BL4707jlHRb/?taken-by=pennstatefball
I know what you're thinking, what could possibly be so special about pom-poms? They make a huge difference to the student section. You just have to see for yourself. When the game is getting intense, the entire student section goes crazy and starts vigorously waving their pom-poms. Seeing everyone waving in unison to a song or right before a play makes a huge impact. Not only can it be a distraction to the other team, but it also creates an unbelievable image that is seriously so cool. It's just another one of those things that creates a sense of unity among the students, plus, you get to go home with a free souvenir from the game. Win-win.
8. Chicken Baskets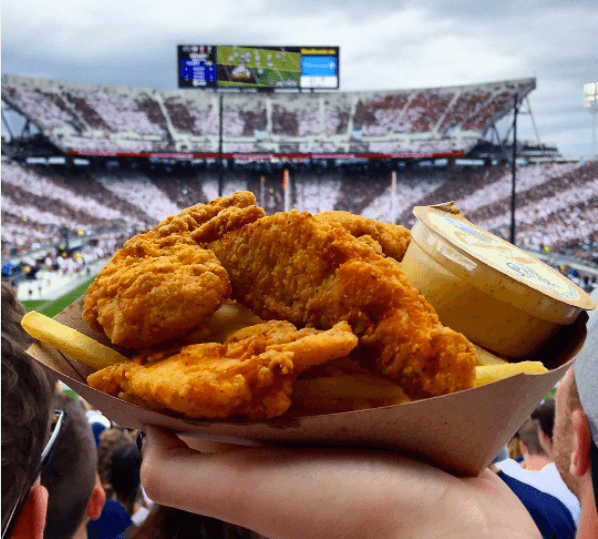 What is the one thing every drunk person loves? Fried food. Actually, let's be real, every person loves fried food. At Beaver Stadium, the chicken baskets are just that food. You really can't beat warm crispy chicken fingers sitting on top of a bed of golden french fries. If you plan on getting one, you better time it perfectly so you don't get stuck in a line with the thousands of other kids just as desperate for one as you are.
9. The Songs
Surely almost everyone has heard the songs "Sweet Caroline" and "Livin' on a Prayer," but you've never heard them at Beaver Stadium. Students scream along with the songs at the top of their lungs. Although it's not really clear how or when these the tradition of playing these songs started, it seems as though they aren't going anywhere anytime soon. "Zombie Nation" has also become a Beaver Stadium classic, and of course the singing of the alma mater.
10. The Camaraderie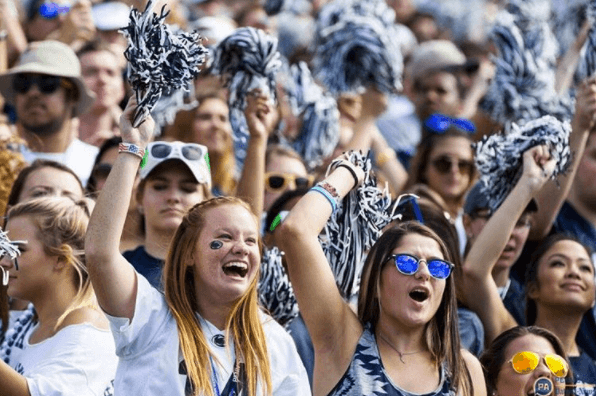 From the minute you walk into Beaver Stadium, differences among people seem to disappear. Everyone is friends with everyone; we all want to see our team win. Senior Brian Scharnitz said, "There's tens of thousands of students yelling and cheering for our school, and we are all able to put our differences aside for a day to get behind the same cause." These games create a sense of unity among everyone in attendance. Even in a crowd of 107,000 people, you still feel a sense of connection. You don't have to be a fan of football to have the time of your life at a Penn State game. You won't regret a single second of it.