Football, Joe Pa, the Nittany Lion, daylongs and outrageous parties seemingly define Penn State University, but individuals tend to forget the diverse interests of the school and its students. Some may ask, "What's there to do if you don't what to drink or party?" Well, the answer is endless–and you're in for a surprise.
1. Webster's Bookstore Cafe
Webster's Cafe is near and dear to my Nittany-Lion-shaped heart. You can find me there almost every Sunday and Wednesday during the just-bearable winter months for Sunday brunch and glimpses of the cute, curly-haired guitarist on Wednesdays. Although a hole in the wall on Beaver Avenue, it is worth an afternoon (or all day) of searching through the crammed shelves of hidden classics and the makeshift bins of retro vinyl. How could it get any better? On top of an afternoon of novels and records, Webster's also offers Sunday brunches with all local and organic ingredients and even has an open mic at various times of the day. "The band is what made it feel relaxing and welcoming. They weren't too loud or too quiet. It was background noise but with the energy of live music," said sophomore Skye Cruz.
2. Rothrock State Forest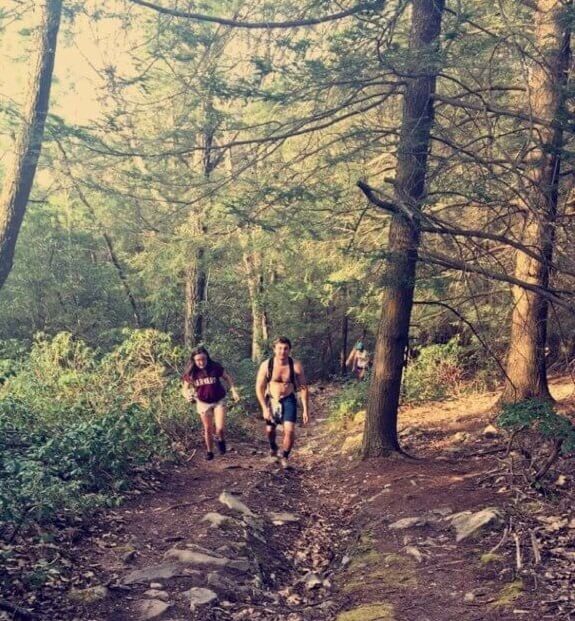 Instead of Mount Nittany, students should take the fifteen-minute drive off campus to explore the immensity of Rothrock State Forest. The state park offers camping, fishing, boating, hiking and even mushroom foraging (if that's what you're into) over a sprawling expanse of nearly 300 miles. "As a college student, going to Rothrock is the one place I really enjoy going to when I want to escape the college life. Nothing is better than…exploring with friends," said senior Chuck Owen. For anyone who grew up surrounded by forests and wildlife, Rothrock State Forest is like a home away from home.
3. Palmer Museum of Art
Nestled in between the Forum and the Visual Arts building, the Palmer Museum of Art serves as one of Penn State's many hidden gems. It offers 11 galleries, an auditorium and an outdoor sculpted garden to students, visitors and professors. "I think that Cindy Sherman is really interesting. Her stuff is always up for interpretation, which is what I love about art and reading," junior Landon McCartney said. The galleries consist of paintings by John Brewster Jr., Severin Roesen and Marsden. If you need any more reason to go, admission is free!
4. Penn State Golf Courses
State College turns into an entirely different place after the snow melts, blooming Tulips rise up for spring and students crawl out of hibernation. If you are a student who's anxiously waiting to feel the warmth of the sun instead of warm bodies clustered outside of a frat, then adventure out to the Penn State Blue and White Golf Courses. "The grass was perfect, the bunkers…were challenging, but also very professional," said sophomore Matt Lownes. Both courses offer the real deal experience with a clubhouse, golf shop, practice putting greens (I would be here all day) and a number of driving range stalls.
5. The State Theatre
This cultural hub of downtown State College showcases the best live music and performances in town. The Wailers, jazz acts and renditions of Shakespeare's greatest plays have all found their way through the doors of the State Theatre. "The Theatre is placed in such a convenient location. Being right there on Fraser and College, [you can swing] through a few bars either before or after any show," senior Dustin Redding said. You will find me there this September with G. Love and Special Sauce–I will be the one trying to dance.
6. Tussey Mountain
During the school year, Tussey Mountain, a close neighbor to Rothrock State Forest, is the place for snowboarders, skiers or even sororities escaping campus for a night of pow, gnar and tubes. "I made a lot of my friends through Tussey with the snowboard club and working there as an instructor," senior Emery Rowe said. The mountain offers much more than just natural beauty, especially with regards to what it offers in the winter and the offseason and its ability to unite locals and students through skiing, snowboarding, picnics, outdoor movies and so much more.
7. Saint's Cafe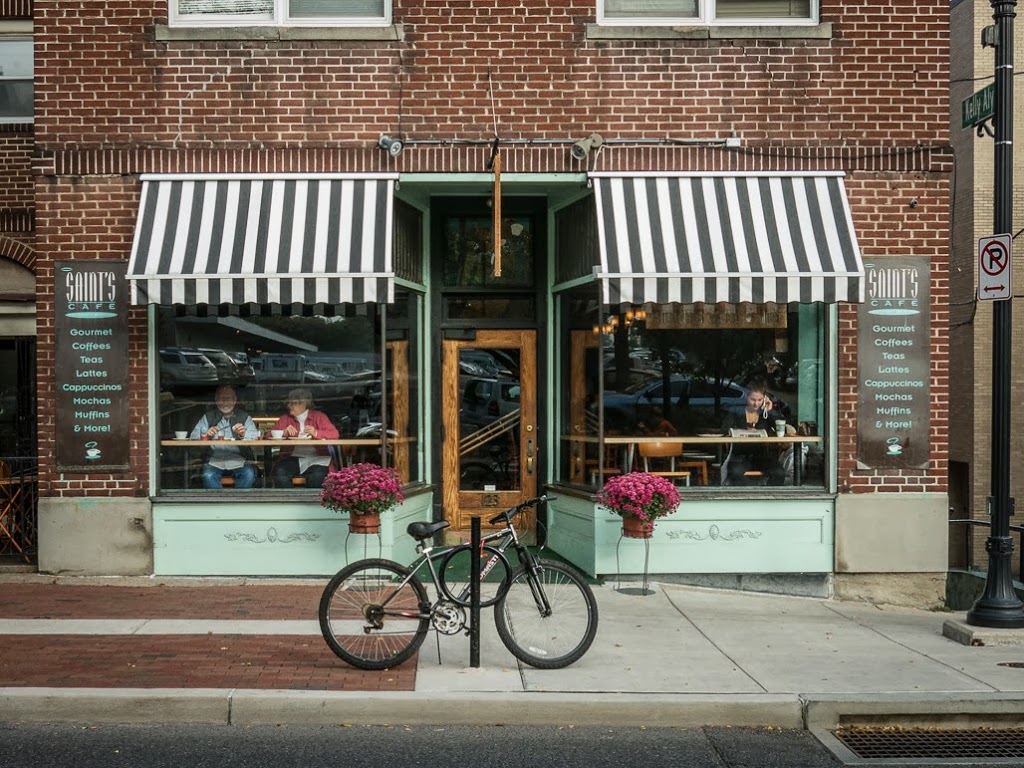 Like Webster's Cafe, you can hang out at Saint's Cafe in the afternoon if you're feeling those quaint European vibes. Students know it for its ample amount of coffee options and environment. According to senior Kevin McKee, you can co sip some "cold brews" and people watch while sitting in what feels like the set of Friends. If sitting amongst the likes of Rachel and Monica does not motivate you to spend one day away from keg stands and dizzy bat, then you should know the cafe also has free Wi-Fi.
8. Creamery and Arboretum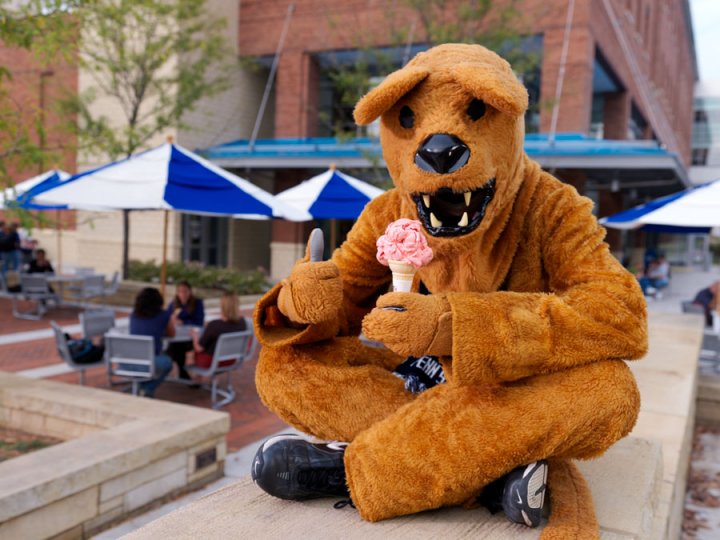 The creamery and the arboretum are both staples of Penn State's large campus, so why not make an afternoon of ice cream and nature on a crisp fall afternoon or a thawing spring day? As ice cream goes, the creamery has the best of the best with tons of flavors to match. They have daily flavors, so try something other than boring ol' vanilla. Mix and match your flavors in a cone or milkshake and take it for a walk to see the carefully cultivated Penn State homegrown shrubbery, flowers and trees in the arboretum.
9. Downtown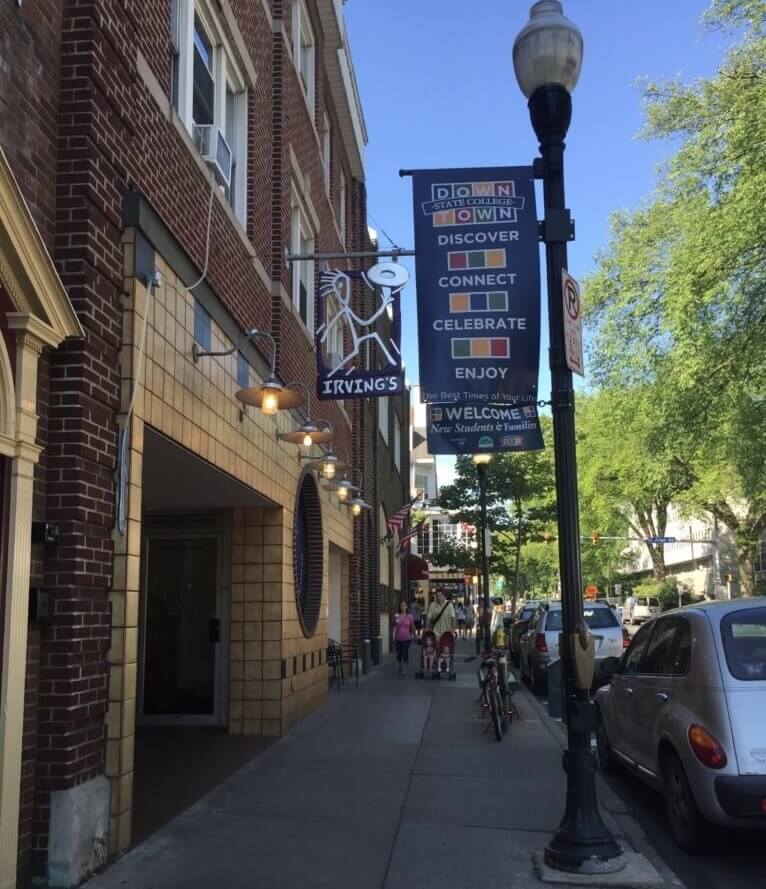 Students can easily spend an entire day on College Avenue, the hub of most of State College's downtown life. Nittany Lion Melanie Treff loves her daily pit stops downtown for food, especially at local shops like Irvings. "They have delicious sandwiches and breakfast–no place like it," Treff said. She also mentioned the diversity of places like Fiddlehead (health lovers swarm) and Cozy Thai. In addition to utility stores like National Penn and CVS, College Avenue offers a plethora of shopping, like Metro, People's Nation and the eclectic Apple Tree. I'll warn you, though, that if you buy a formal dress in any of these clothing stores, expect to find a twin that night.
10. Sports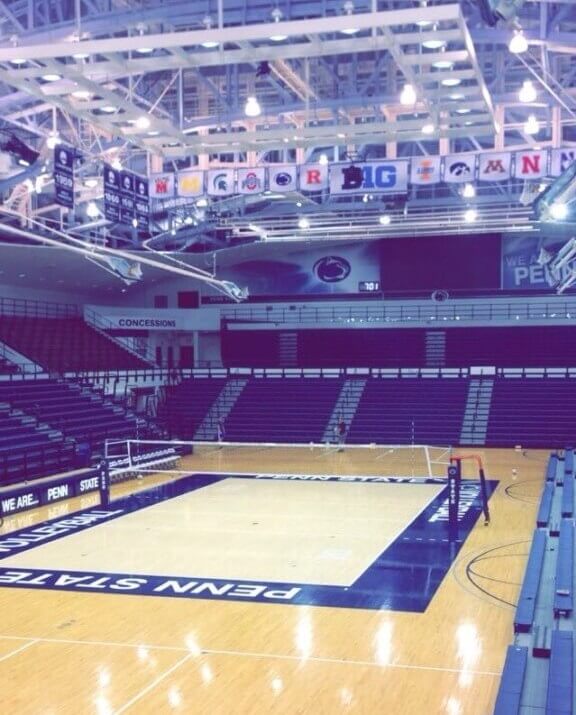 Penn State football goes with drinking and tailgating, but Penn State athletics also have more to offer with the 2015 NCAA women's soccer champions, baseball players who've played in Cuba and alumni track stars vying for a spot in the 2016 Rio Olympics. "Next year we are hosting outdoor B1G Tens, so it would be great to have a lot of people…and with people cheering it can really help push our runners, jumpers and throwers," sophomore decathlon athlete Alex McCord said. The height of daylong season is also primetime for spring sports. Go outside, enjoy the sun and get your school spirit on!