Everyone has at least one hobby. That one thing you could do for hours and hours and never grow bored. Something that takes up all your spare time, leaving you absolutely no time for sleeping or eating. Whether that's jumping off 20-foot-tall cliffs in Costa Rica, sewing sweaters for your pet turtles or binging That '70's Show on Netflix, everyone has different and sometimes quirky interests. Iowa State University recognizes this fact. With their growing list of clubs and extracurricular activities, something will most definitely spark an interest.
With these 10 quirky clubs at Iowa State, something will surely grab your attention screaming "Join me… join me."
1. Amphibian and Reptile Club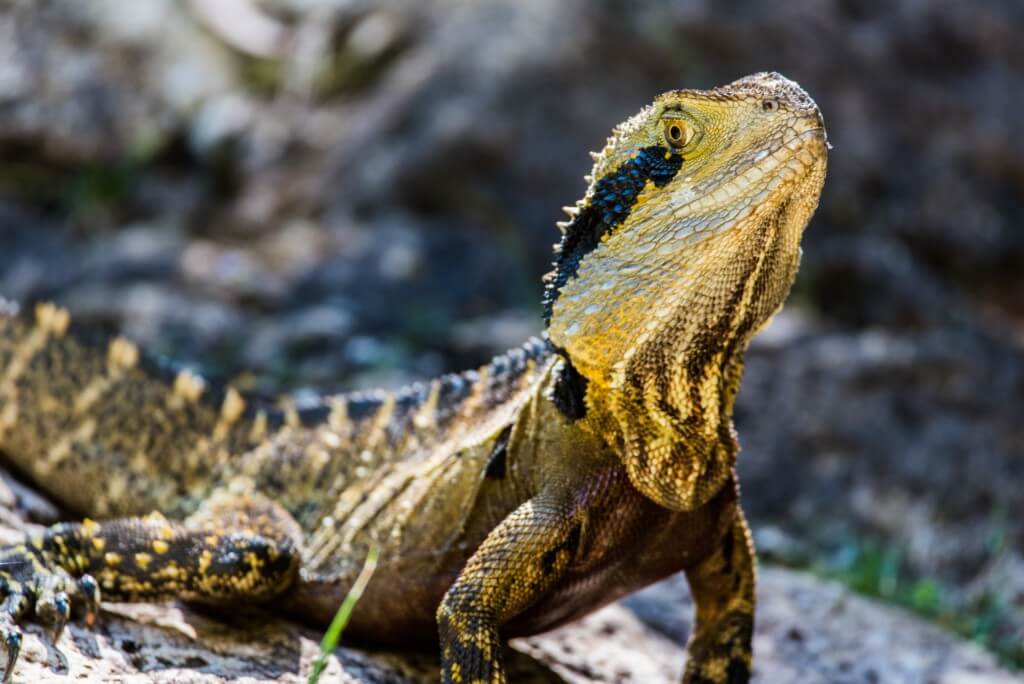 People always ask the question, "Are you a cat person or a dog person?" Well, what if the answer is neither. If that's the case, then head on over to the Amphibian and Reptile Club. This club connects students on campus who share a passion for any and all things herpetology (aka the study of reptiles and amphibians). "Our club is unique in relation to the other wildlife-related clubs at ISU in that it provides a place for both herp enthusiasts and people wanting to study herps," said Amphibian and Reptile Club President senior Fletcher Perry. Members of the club not only get to talk about their love for herpetology, but they also get to show their love by participating in activities such as herping– searching for amphibians and reptiles in the wild. The club travels to nearby parks and takes camping trips every once in a while in hopes of finding these lovely creatures. If you prefer small, slithery creatures over large furry animals then you should hear the Amphibian and Reptile Club screaming your name.
2. Cardinal Eats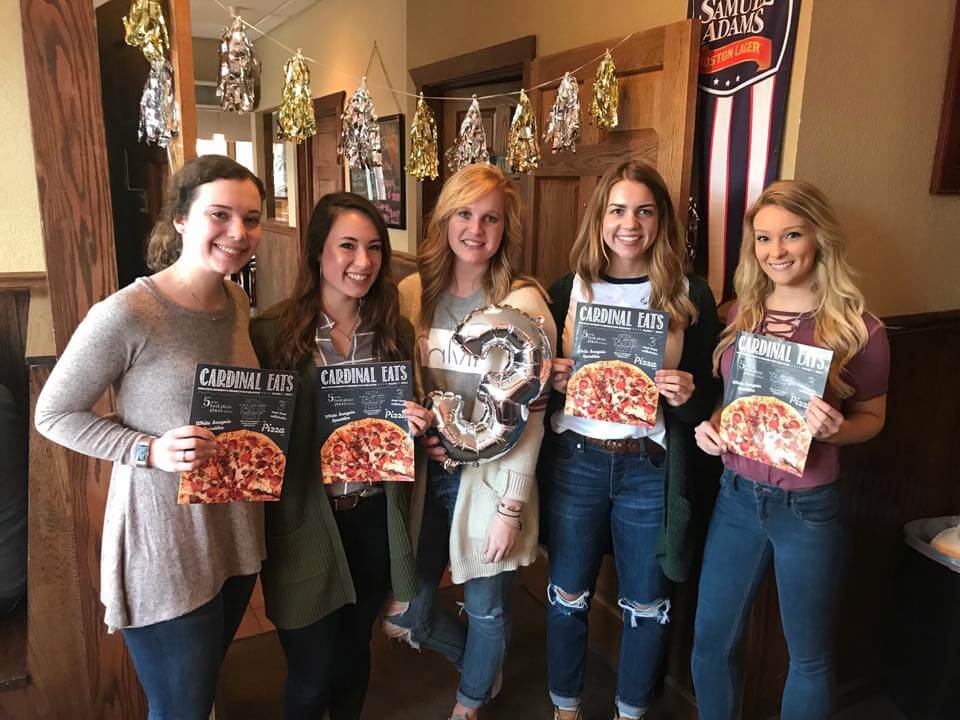 You cannot live your life without eating. But some of us love eating a little more than others. The Cardinal Eats club proves no exception. Members of this club enjoy eating–a lot. "During our meetings we try to bring food as much as we can," said Cardinal Eats Co-President senior Ashley Jones. Not only do the members of this organization get to eat some pretty delicious food, but they also get to write the deliciousness they consume. The Cardinal Eats club publishes a magazine each semester featuring some of their most favorite foods such as mac 'n cheese, pizza and coffee from around the Ames area. Even if you don't like the food, that's okay too. "I don't like tomatoes so I'm not a huge fan of the pizza edition. I can eat them if they're in a sauce but when they burst in your mouth that's so gross to me," said Cardinal Eats Co-President senior Sara Martin. But the club acts as more than just a social eating party. Cardinal Eats brings together both the college and the community, allowing students to share their food experiences with others. If you have any food experience, which you all do because food is essential to life, then make sure to check out the Cardinal Eats.
3. DIY Craft Club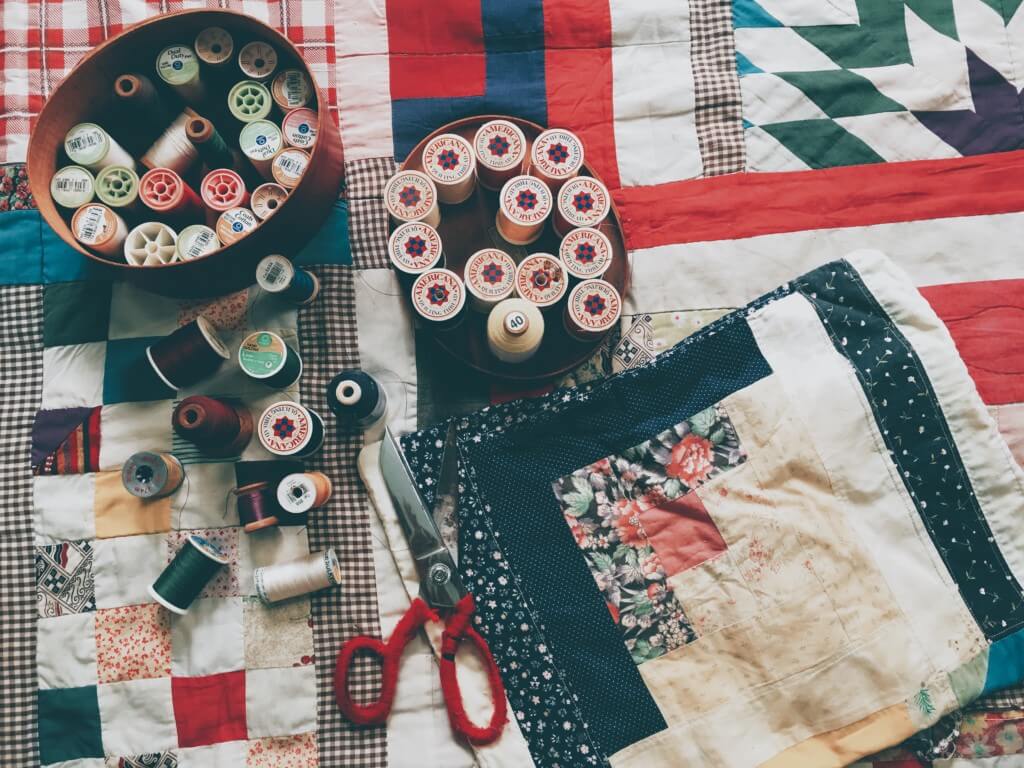 What is crafting? Sure, everyone's heard the term at least once, but what does the term actually entail? Does it involve extreme quilting, papier-mâché, sewing elegant ball gowns, carving animals out of wood or spray painting a pineapple purple? The answer: it can be all of these things. The goal of the DIY Craft Club is to promote creativity and socialization for all students, including all of those crafts mentioned above. Members of this club have fun while using their creativity to create an awe-inspiring craft of some kind. Each semester there are three major crafting events where students choose between two crafts to make, letting their creativity flow like no other.  So, if you're artsy and you know it, clap your hands and join the DIY Craft Club.
4. Feel Better Beauty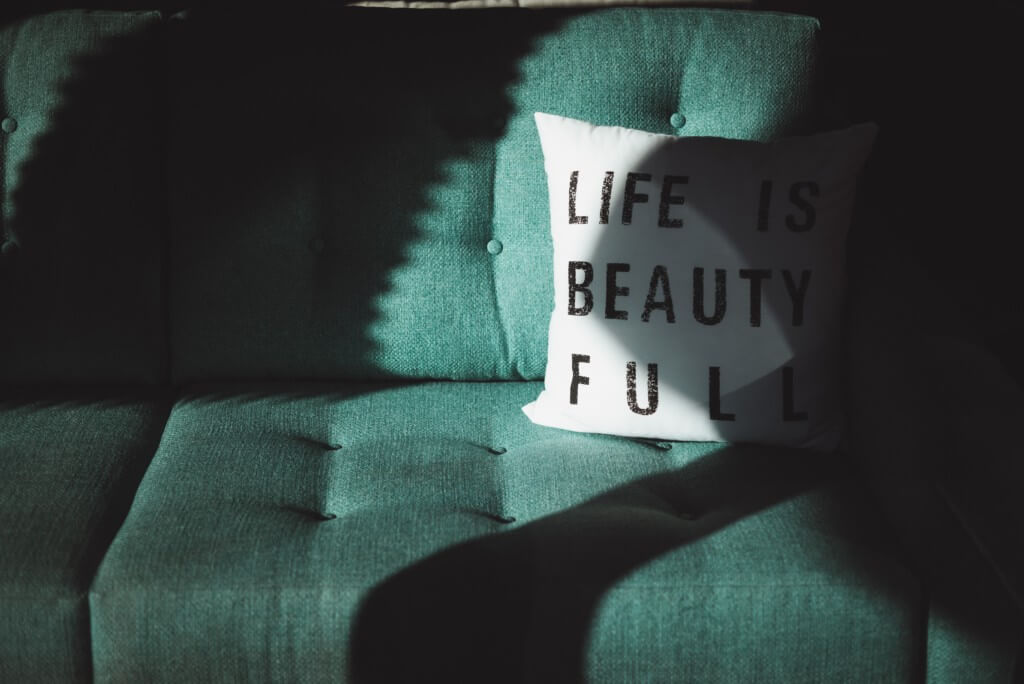 You don't need an entire suitcase full of glosses and powders to make you feel beautiful. You don't need gowns decked out in sequins flown in from upstate New York. And you surely don't need heels taller than your three-year-old brother. But sometimes you need the help of others to remind yourself of your own beauty. Feeling beautiful on the inside and out leads to a stronger sense of self confidence. Feel Better Beauty's mission is to do just that—make people feel beautiful on both the inside and out. Once or twice a month, members of this group travel to nearby nursing homes engaging with residents and making them feel beautiful. Residents receive manicures and pedicures, massages and any other activity that makes them feeling like an actual Disney princess. This not only makes the resident themselves feel better, but it also strongly impacts club members as they are taking away lessons they can apply in their own lives as well. Helping others just makes you feel good and makes those you help feel better about themselves, shedding a light of positivity in their maybe not so positive life. The Feel Better Beauty club has got the whole I Feel Pretty thing down.
5. Pet Ed Club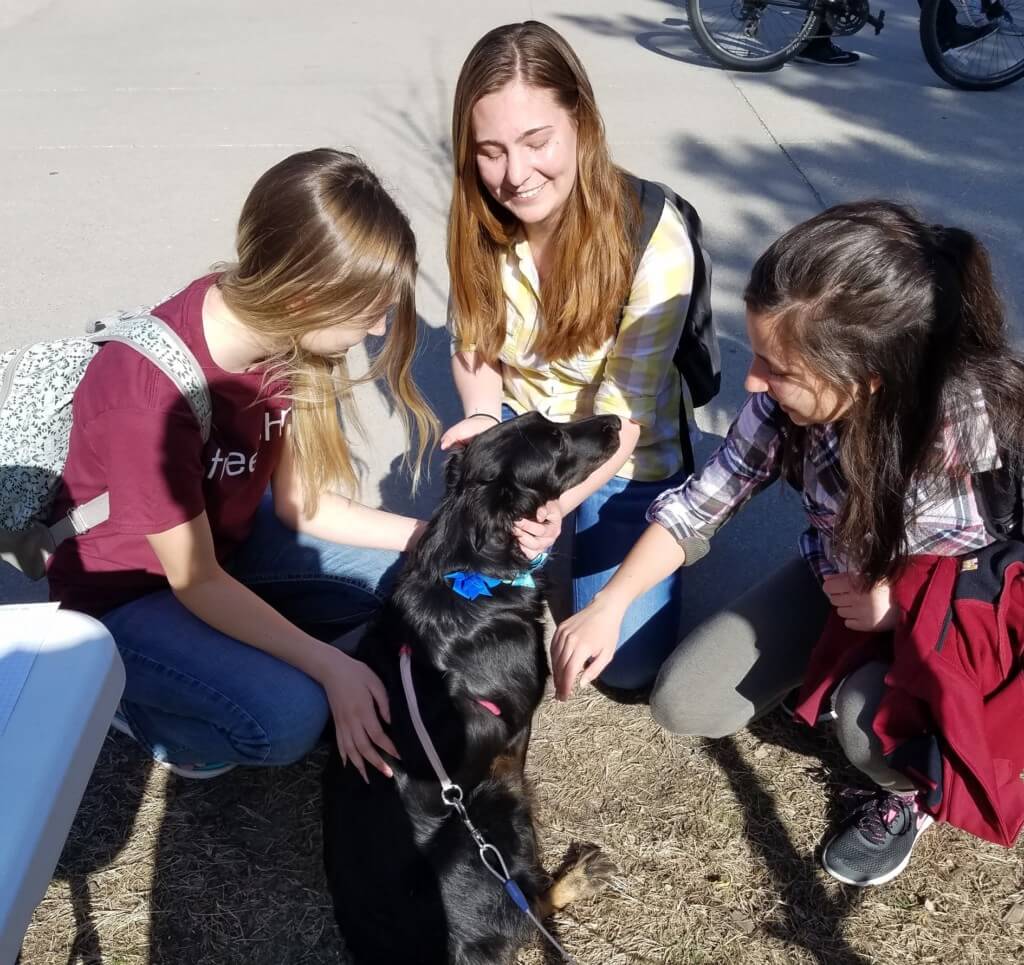 One of the most challenging aspects of college revolves around missing home, but more importantly missing pets. Pets impact our lives much more than we realize. Maybe it's because pets don't talk back, manage to listen to all our problems without complaining or lick the tears rolling down our cheeks when watching The Bachelor. Whatever the case, pets receive a huge amount of love. Although the Pet Ed Club focuses on sharing love for pets, it also focuses on expanding its community's knowledge and appreciation for pets, promoting responsible pet ownership. This allows pets to be treated the way they deserve. Members of this club continuously work on creating fundraisers raising money that goes toward helping local animal shelters. Other events and activities include dog food and toy drives and working with various universities on creating more pet friendly campuses. One of these ways involves placing pet friendly water bowl stations around campus. If you're wondering where the animals are, wonder no more. The club currently has two live mascots, both dogs, who do an amazing job of attracting people to club meetings and helping members feel slightly less stressed by allowing the students to pet them at all hours of the day. "Studies show your interactions with animals decrease stress and its especially important on college campuses," said Pet Ed Club Vice President and Secretary junior Katherine Updegraff. If you're looking for a way to feel a little less pet sick or want to help spread the knowledge of all things pets, Pet Ed Club could not be a more perfect fit.
6. Puzzler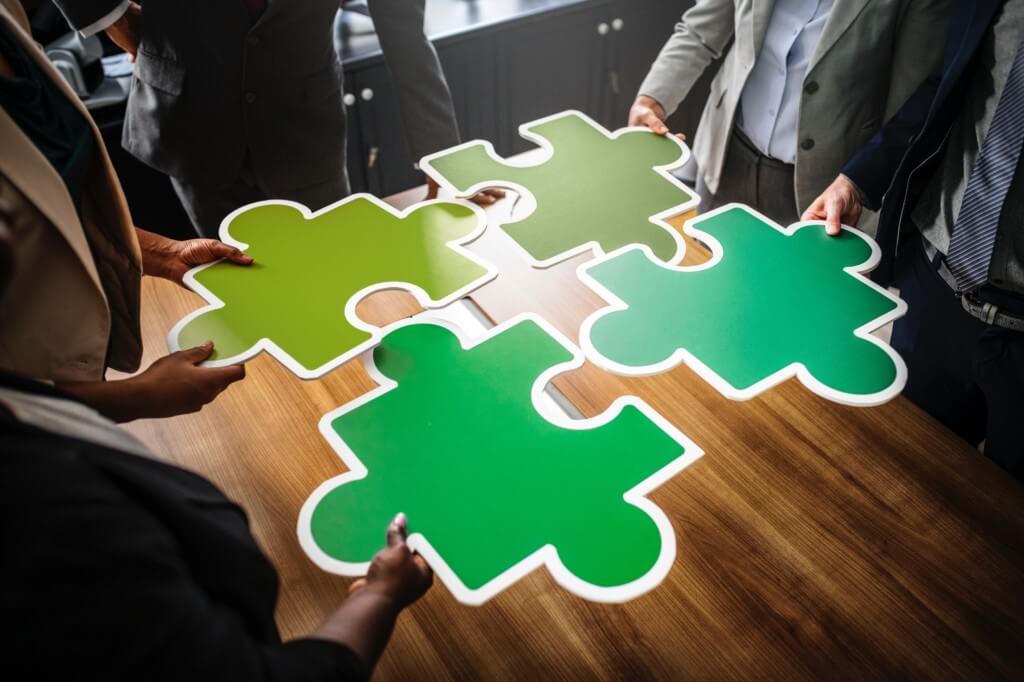 Sitting by the fire all cuddled up with your softest blanket munching on a bag of cool ranch Doritos, trying to figure out what puzzle piece connects Pinocchio's long nose to his face. Does this sound like your kind of Friday night?  If you answered yes to the question, this picture-perfect Friday night could become a reality. Puzzler is an organization made for lovers of all things puzzles and anybody who just wants to have a relaxing time. Club meetings consist of deciphering puzzles, whether that be traditional puzzles, 3D puzzles or even online puzzles. While deciphering these puzzles members interact with one another utilizing all the brains in the room at an attempt to solve the puzzles. Even if you're not the best or most extreme puzzle solver, anyone and any puzzle is welcome.
7. Rodeo Club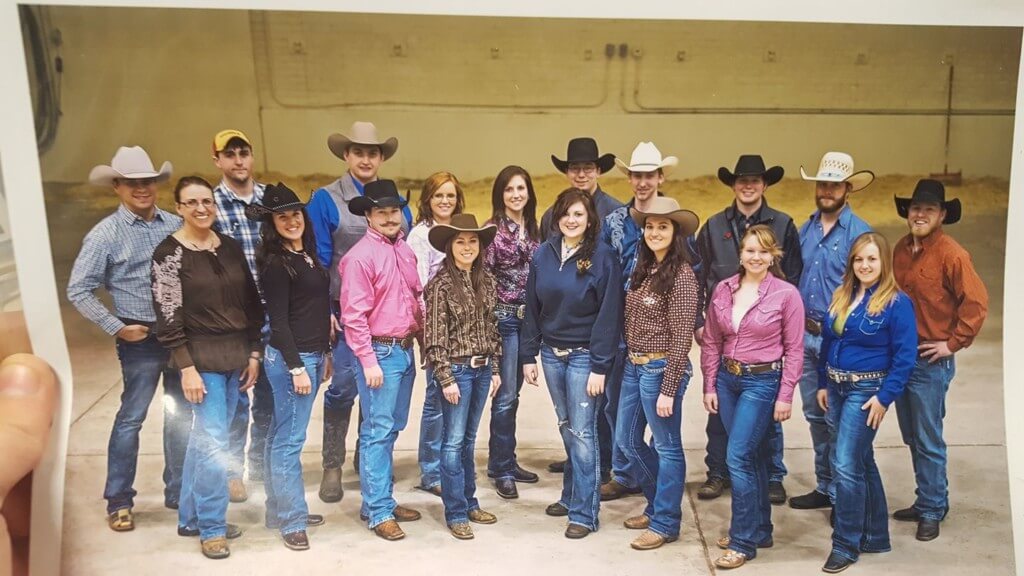 Are you the world's most decorated bareback rider of all time? Do you consider yourself a professional cattle roper? Can you even ride a horse? Well good news, you don't need to know or do any of those things to join the Rodeo Club. Open to any and all members, the Iowa State University Rodeo Club strives to educate students about rodeo. "Don't be intimated by the club. It is very open, and everyone is very welcoming. You don't even have to like rodeo or have a horse, all you have to do is get involved," said Rodeo Club President senior Sara Fluegel. Members of the rodeo team travel all around competing at 10 rodeos every year, meeting and interacting with people from all over with very different backgrounds. Besides competing at rodeos, the members also host an annual rodeo inviting the community to come and watch them ride. This year's rodeo will be held on Oct. 19 at 1 p.m. and Oct. 20 at 7 p.m. at the Hansen Agriculture Student Learning Center. If you want to see real life cowboys and cowgirls, be sure to come and give the club a round of applause.
8. ISU SCUBA and Snorkeling Club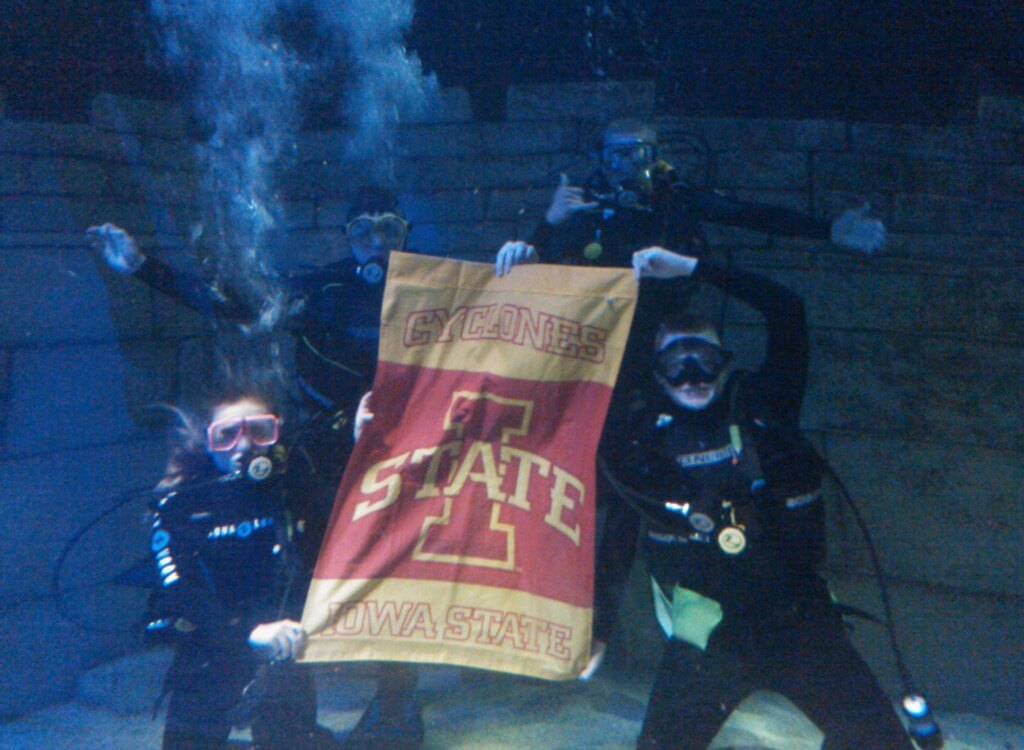 Summer equals prime water time. Lakes thrive with people doing all sorts of fancy tricks on jet skis. Swimming pools fill to capacity with moms effortlessly trying to spray their kid with sunscreen before they hop into the water. Oceans thrive with tourists walking around in flippers trying to find the best snorkeling spot. Even though this accurately represents summer, water time can happen at any time of the year. At the Iowa State University SCUBA and Snorkeling Club, water time is every time. This club works primarily on building a network of snorkelers and divers giving all the members access to gear provided by local dive ships. Members get to practice snorkel and dive techniques by going on planned trips. Divers can earn the opportunity to get certified. So, if you decide to embark on a random vacation to the Bahamas wanting to dive to the depths of the sea and find Nemo, you have the ISU SCUBA and Snorkeling club to thank.
9. The Coffee Club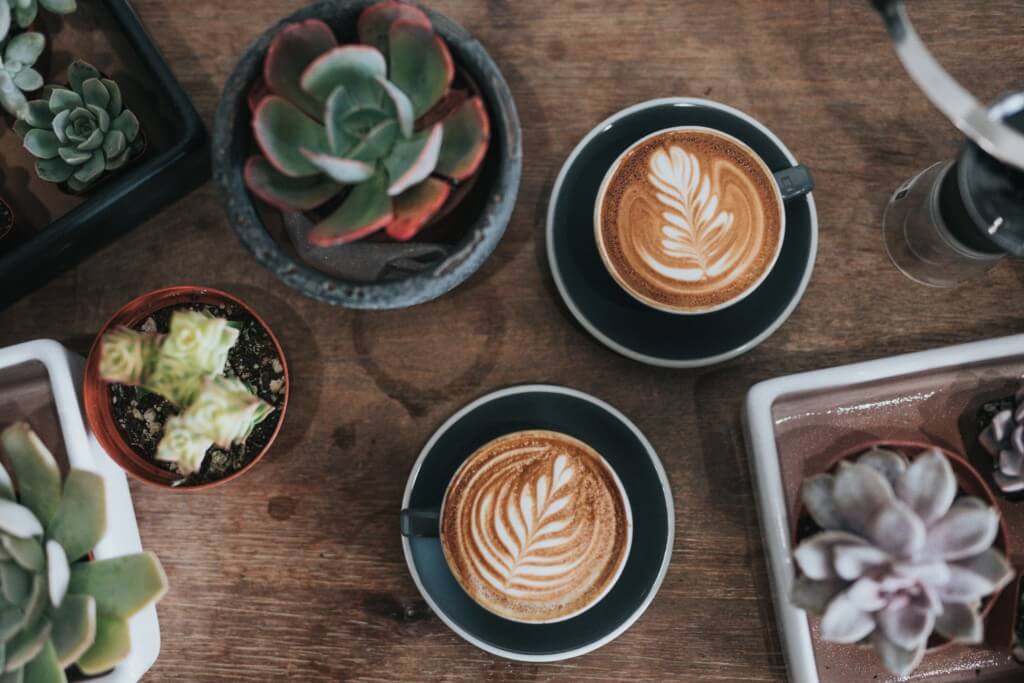 People can grow addicted to many different things. In today's day and age, coffee is most definitely one of them — it's a staple of the modern American college student. Iowa State University has created a club for those with an emerging coffee addiction founded by coffee lovers for coffee lovers. Their goals stretch way beyond the realm of drinking coffee, but using the practice of coffee drinking as a way to socialize and meet new people. This club serves as a break from your hectic academic schedule allowing you a period of relaxation you definitely deserve.
10. Zoo, Exotics and Wildlife Club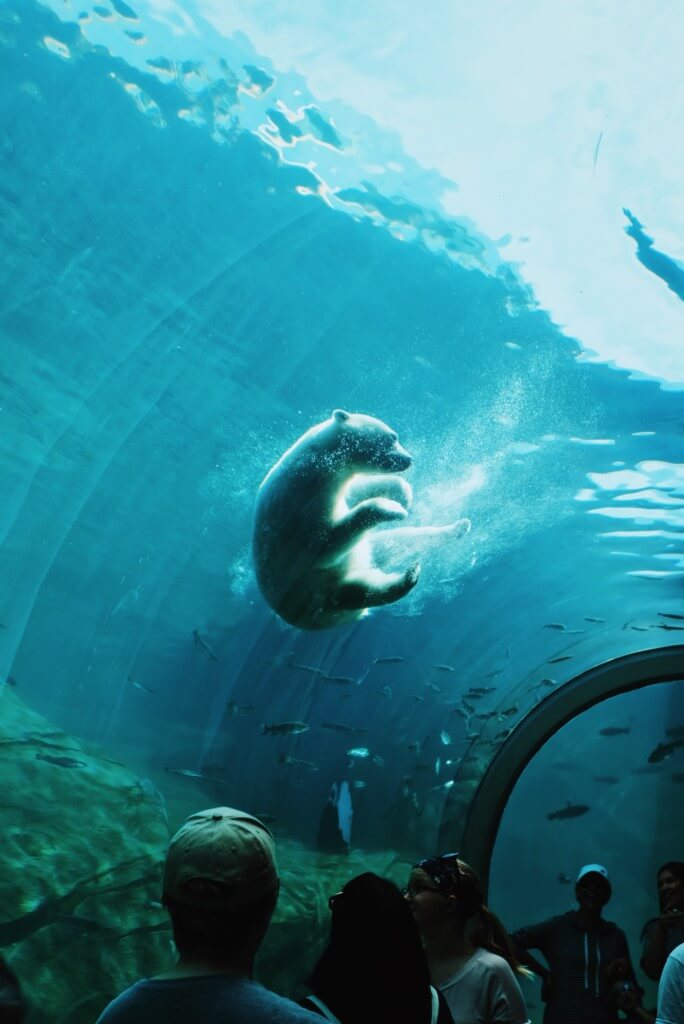 Everyone has gone to the zoo at some point in their life. And if you haven't, then go to one now… like right now. The Zoo, Exotics and Wildlife Club might help you with your mission of visiting the zoo. This club focuses on proving its members with opportunities to learn about the care of zoo animals, exotic pets, wildlife and career opportunities in all of these fields. Besides the obvious animal attraction, the club serves as a way of finding people just like you. If you call yourself an animal lover then you better start calling yourself a member of the Zoo, Exotics and Wildlife club.