Do you notice your girlfriend is constantly coated in cat hair? Would a fur allergy seriously derail your relationship? If you answered yes to any of these questions, you might be dating a certified cat lady. Whether you're shopping on a budget or looking for something a little fancier, these gift ideas offer the next best thing to getting her an actual cat (which CM doesn't recommend).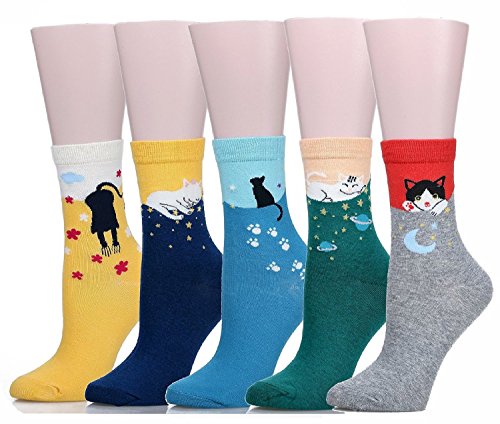 Don't get cold feet—check out these adorable cat socks instead. If you're on the hunt for a just-because gift to brighten her day, purchase these socks. "I like things that are useful, and if it relates to something I talk about a lot or he knows that I like then that feels more personal" said University of Wisconsin-Madison sophomore Jenny Heldmann. Although purchasing socks for a birthday gift sounds a bit drab, these cute little kitties will lighten her step. Unlike a real cat, we can promise they won't attack her toes while she naps.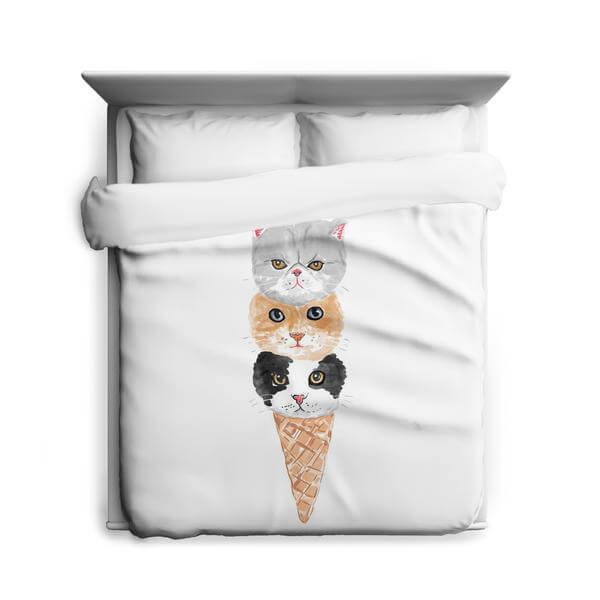 Despite the expense, your girlfriend's fall semester in a cold climate will make this an excellent purchase. She'll swoon over your level of concern and care. Although the duvet cover doesn't quite match up to an actual cat curling up on her bed, snoozing under the watchful gaze of these three kitties will at least take the edge off after her three tests. Plus, she'll remember that you picked the gift out for her.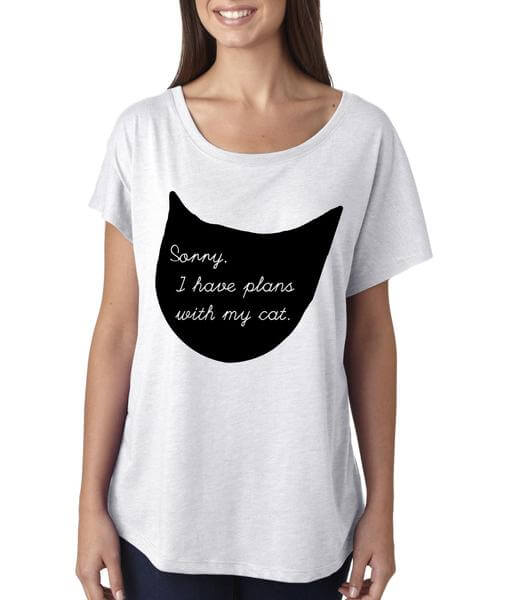 If she's not afraid to show the world her inner cat lady, your girlfriend might like this tee. You can always go the oversize route if you're not sure of her size, which marks as both trendy and cozy heading into fall weather. Besides, nothing matches up to wearing a T-shirt from your boyfriend. "I think [getting clothes] is actually really nice, it's kind of 80s movie-ish," said UW-Madison sophomore Lauren Ellman.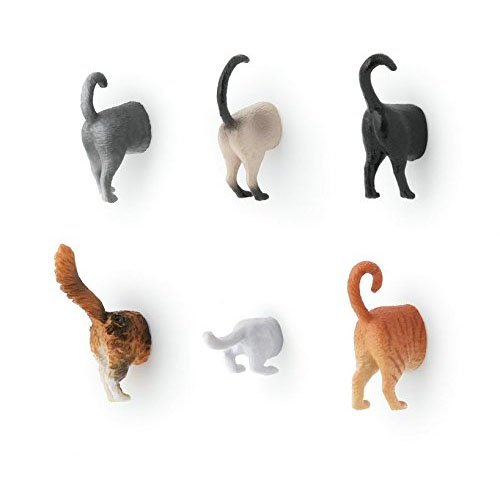 Does your girlfriend need a pick-me-up? Put a smile on her face with these adorable cat butt magnets. As she sulks over to her refrigerator, she'll be reminded of your selfless, humorous love. "Anything that makes me laugh is a good birthday present," said UW-Madison freshman Ashley Guo. She can keep herself organized (and loveably weird) with this accessory. Besides, they will definitely make for a good conversation piece for any of her future guests.
This cheerful kitty doesn't seem to mind flying through the air unlike your girlfriend's cat. This unique wall art will certainly brighten up any room, including whitewashed dorm rooms and beat-up apartments. Everyone should add a bit of character to your space. Picking a gift as particular as this shows you know her tastes and interests. This carefree and color design design resembles your girlfriend perfectly, and will remind her not just to hang in there but to have some fun, too.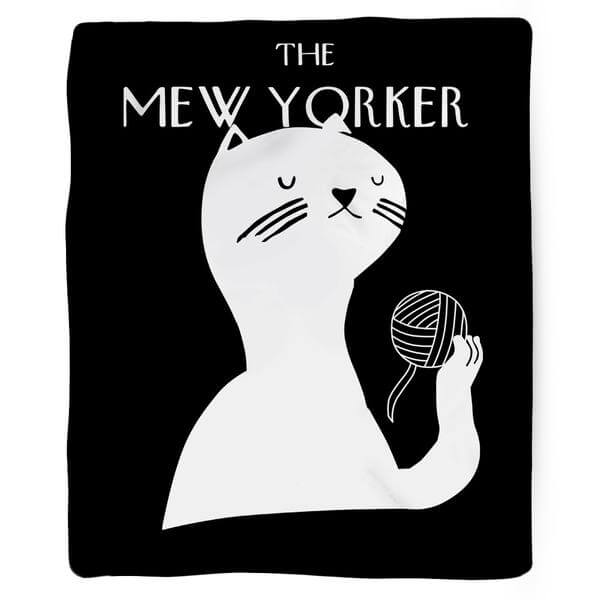 Your English major (or well-read) girlfriend can show off both her passion for cats and her love of reading with this blanket. This pretentious kitty might judge her for watching Keeping up with the Kardashians, but he'll still keep her cozy at night. Blankets offer a soft and fuzzy hug, so this gift works perfectly if you'll be long-distance this fall. This cozy gift will remind your girl her love for felines and her love for you.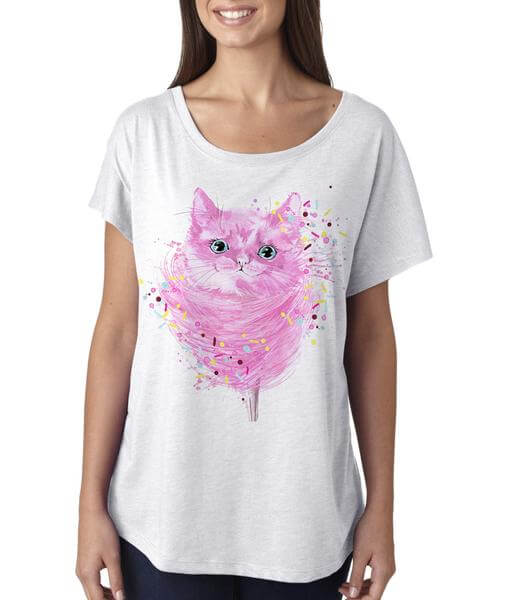 This colorful cat doesn't mind being made of cotton candy, as long as you don't take a bite. For any cat lover with a sweet tooth, this tee shows your girlfriend you remembered both of her quirky qualities when picking out her gift. Aside from other popular cat shirts, this tee doesn't include the standard cat face or cat silhouette, since the design incorporates other elements. There's even a bit of a Cheshire Cat vibe with the smile, so if she's into Alice in Wonderland you're in for a win-win-win.
Your girlfriend can add a bit of character to her dorm with this cute, cuddly kitten tapestry. Though on the pricey side, tapestries have a more textured look than posters. "Art is hard to buy for people, but if you get it right then it means you know them really, really well," said Cornell University sophomore Meghana Machireddy. This cat tapestry will remind her of the cat she left at home, but won't shed on her clothes (or yours). Bonus boyfriend points if her cat resembles the gray, adorable tapestry.
The kitties on this alarm clock will watch over your girlfriend and make sure she doesn't oversleep her 8 a.m. lecture. An alarm clock might seem like a bit of a boring gift from a parent, but a cute, different and functional gift from a boyfriend—especially if she has a tendency to oversleep. In the age of smart phones the alarm clock will probably act as decoration, but waking up to the sound of a cat demanding breakfast might remind her of home.
Your girlfriend can haul her stuff in style with this cute, cat-shaped backpack. "I think getting a stuffed animal is the most classic gift, and animal-shaped whatever is like one step up from that," said College of DuPage junior Veronica Sheriden. Combining a fascination of hers with practicality (because text books can be heavy) counts as a win-win. The cat seems just a bit miffed at having to hold her books, and we can't promise they won't come back covered in bite marks. But isn't it worth it to have this feline friend?